I've been waiting for this day for 5 years! It was the day for the 30th reunion with one of my former classes. And this time, we were able to attend!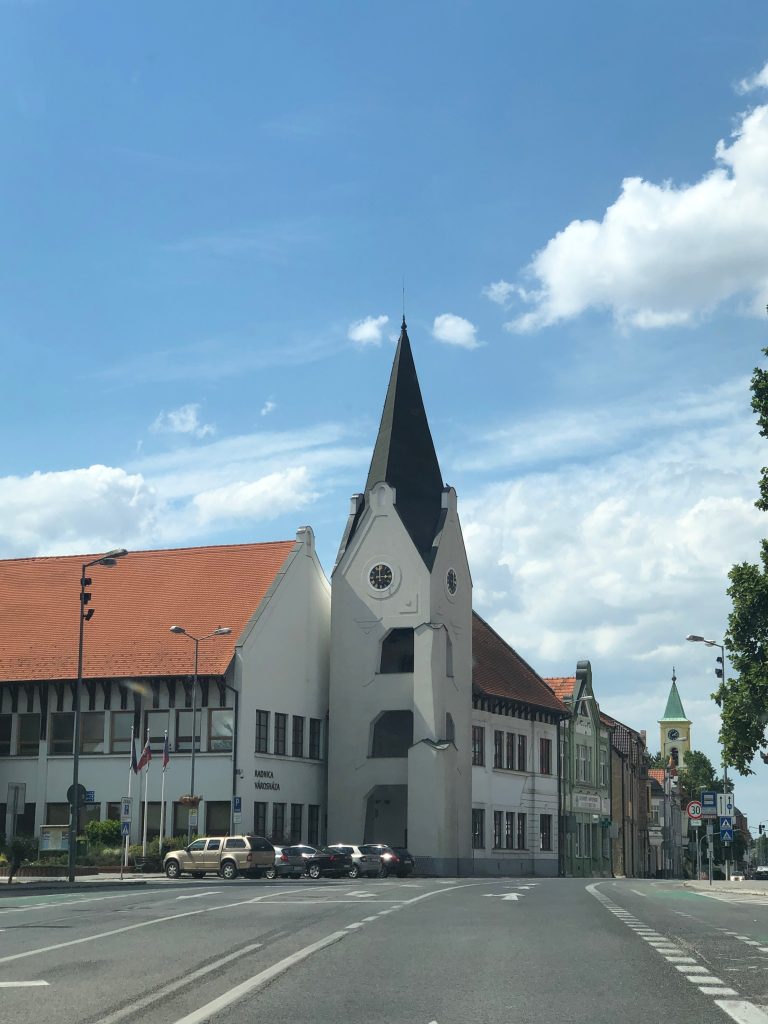 After an hour and half drive from Pozba, Steve and I arrived to the town of Dunaszerdahely (Dunajská Streda) around 3 pm. We checked into our accommodation, the New York Pension. We got the key to our room. Steve started unpacking very quickly when I said: "Wait a minute! This room is not ready for us." A towel was casually thrown over the bathroom door, the bedlinen looked like someone just had had a nap. And I was right. The owner apologized and treated us to some ice tea while they prepared the room.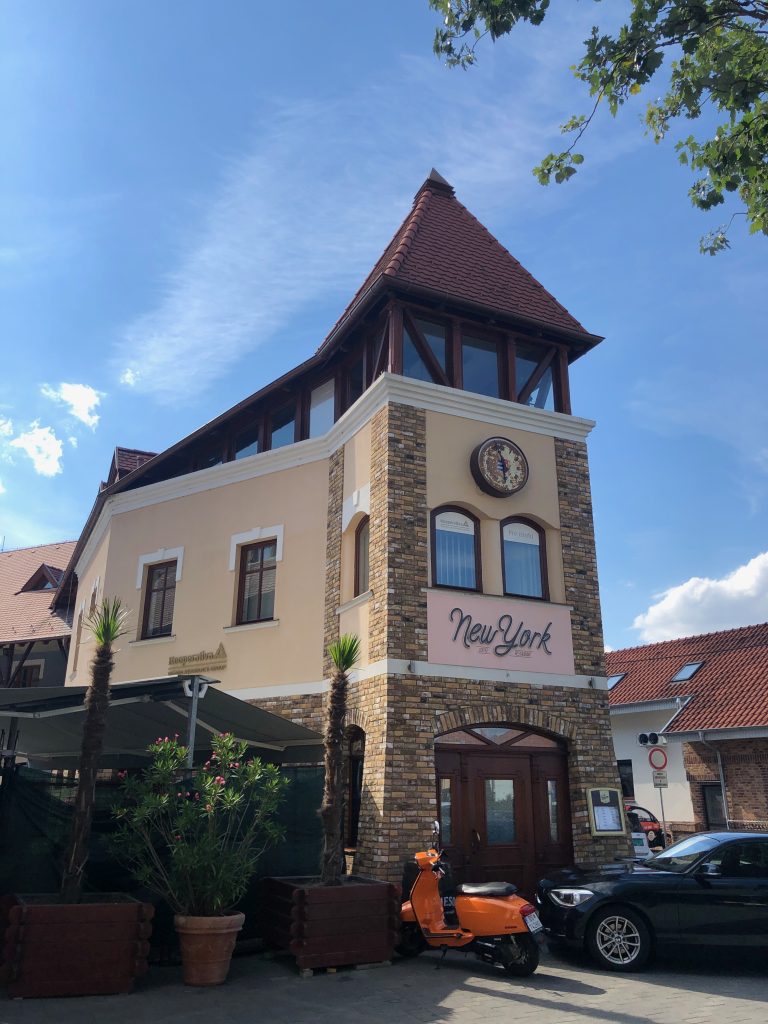 After the not too pleasant start, we went for a quick (one hour long) sightseeing, revisiting a few key places of the town, noticing the many changes. I lived here for 18 years.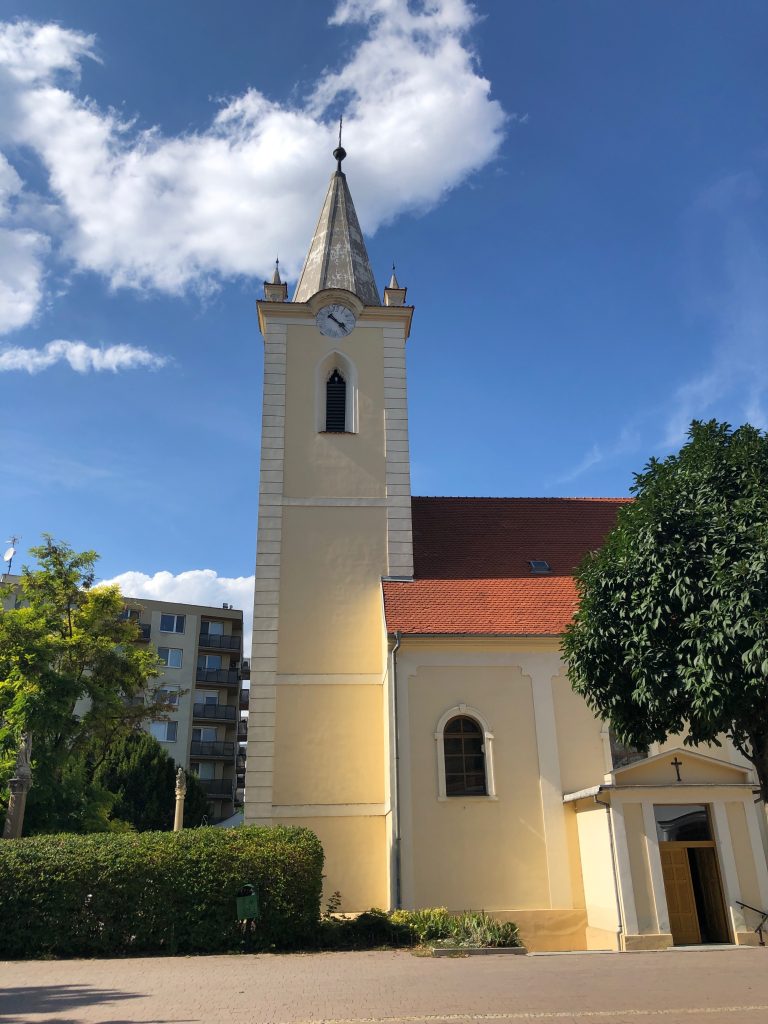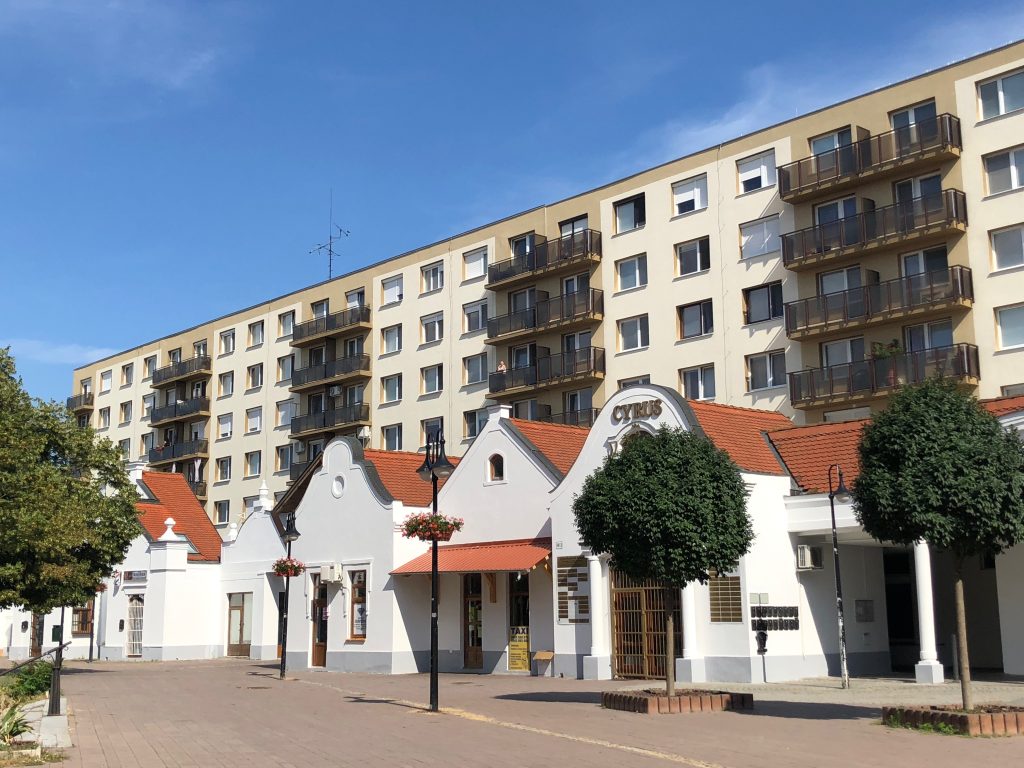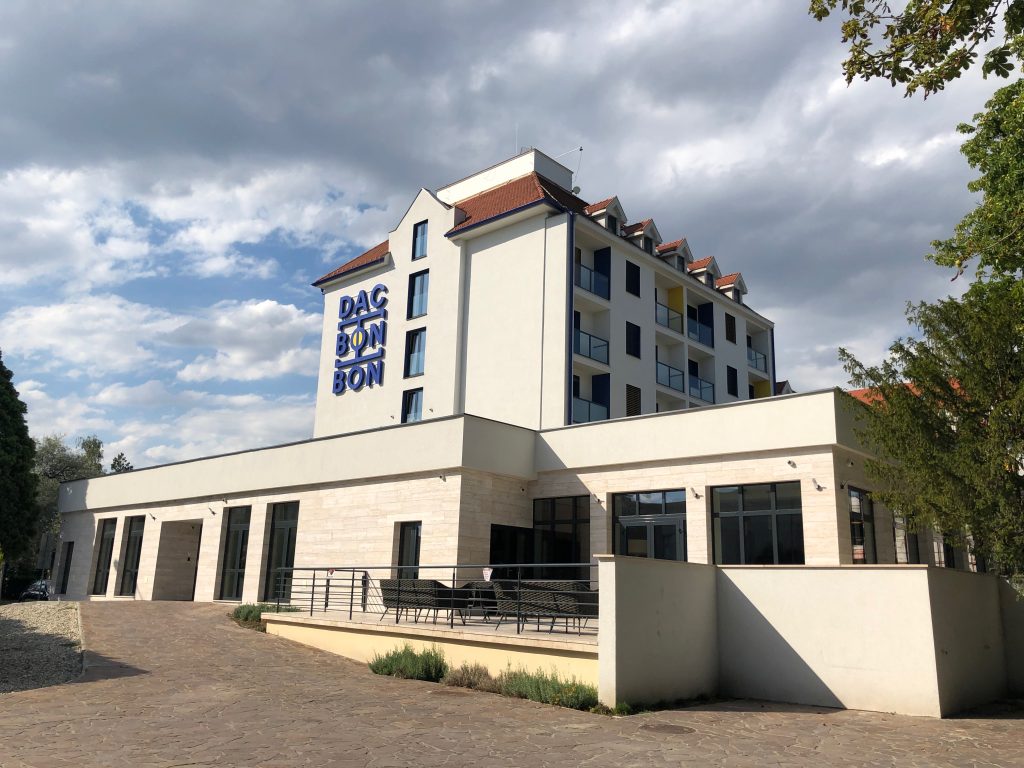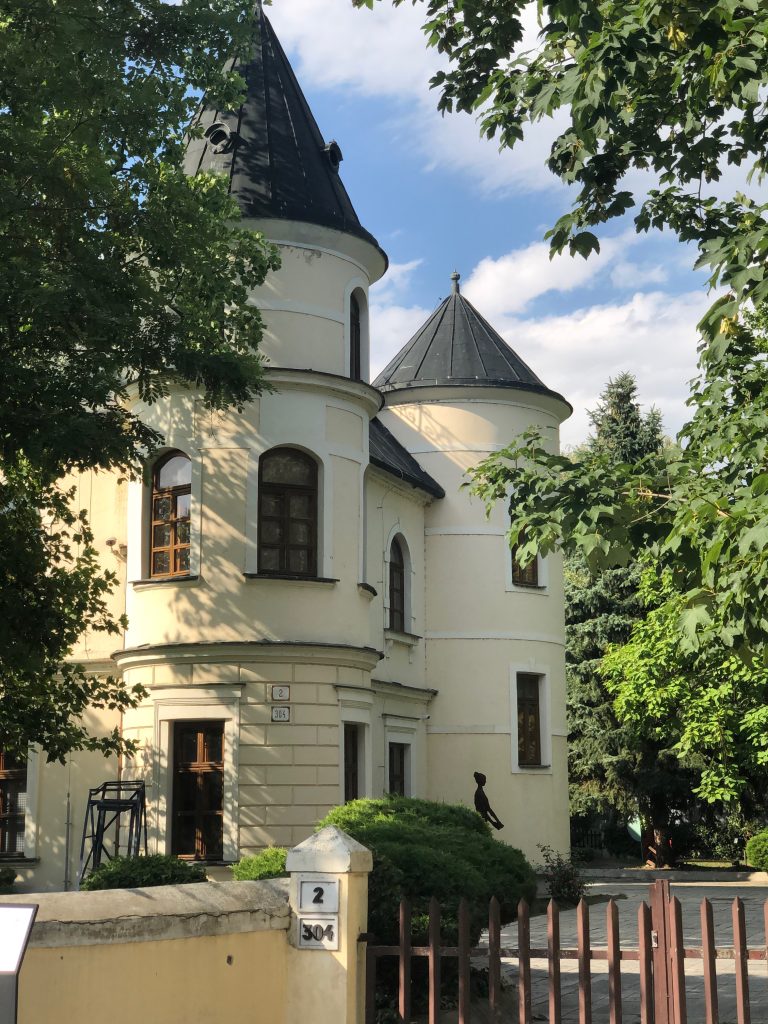 We stopped by the school where I used to teach. The reunions with this class of mine used to start here, but this year we couldn't go in because of the summer cleaning of the building.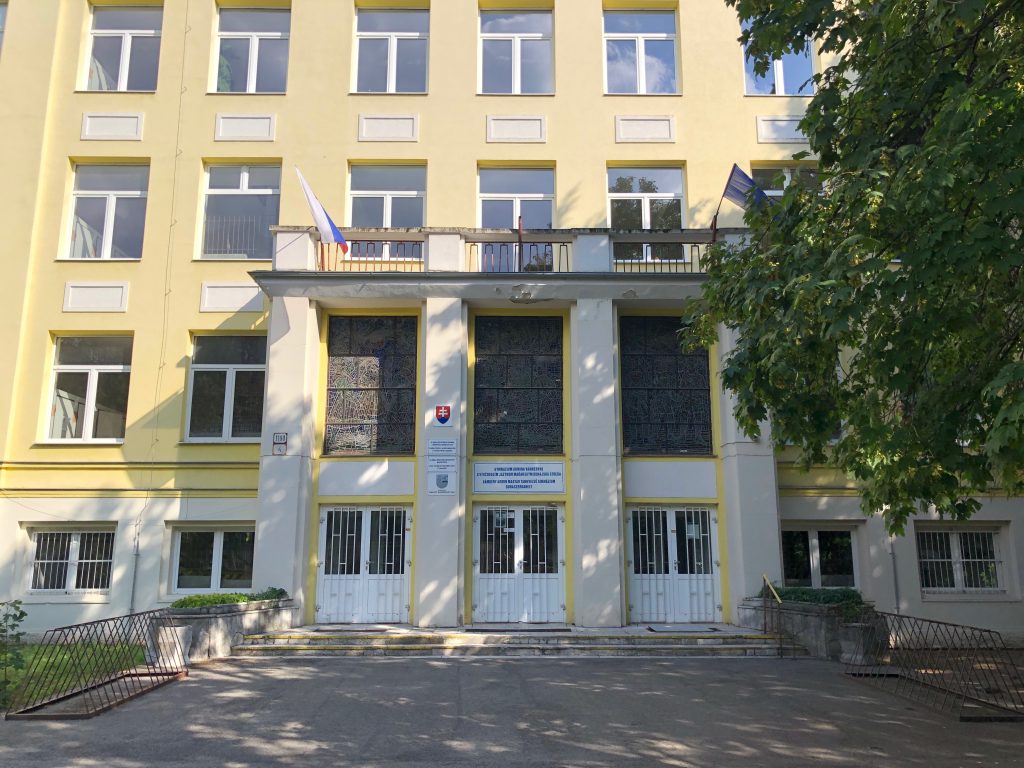 We walked by the building in which my little condo was – near the pretty rose garden, which they built not so long ago.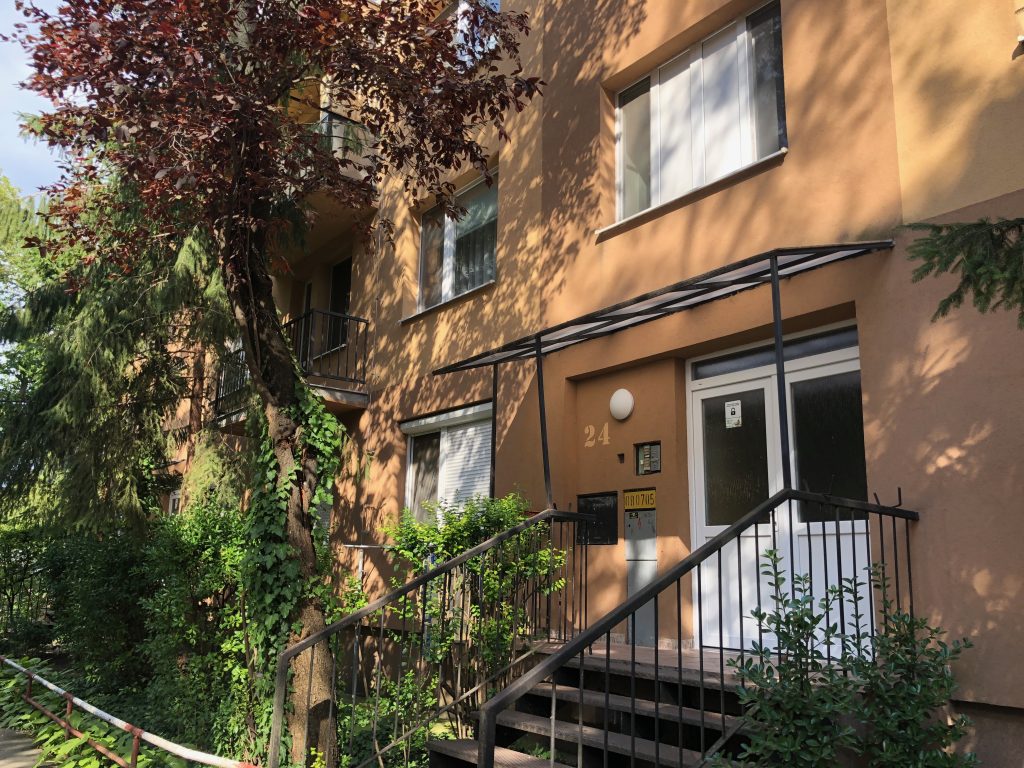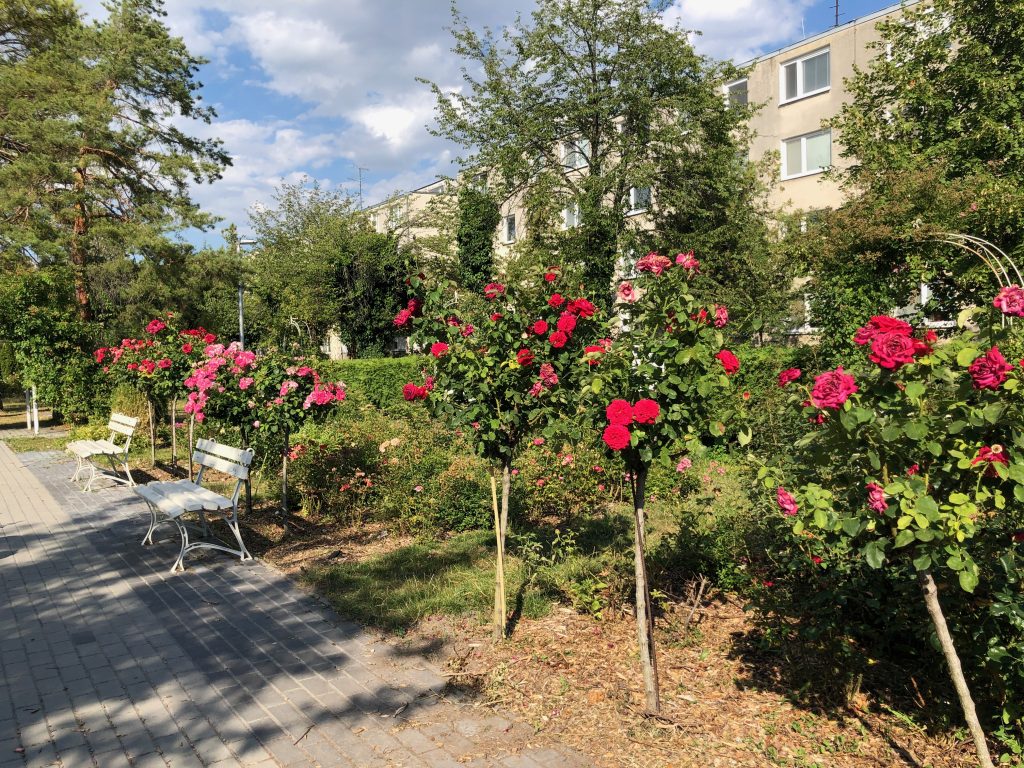 Back to the pension, and then walking to a popular pub for the reunion.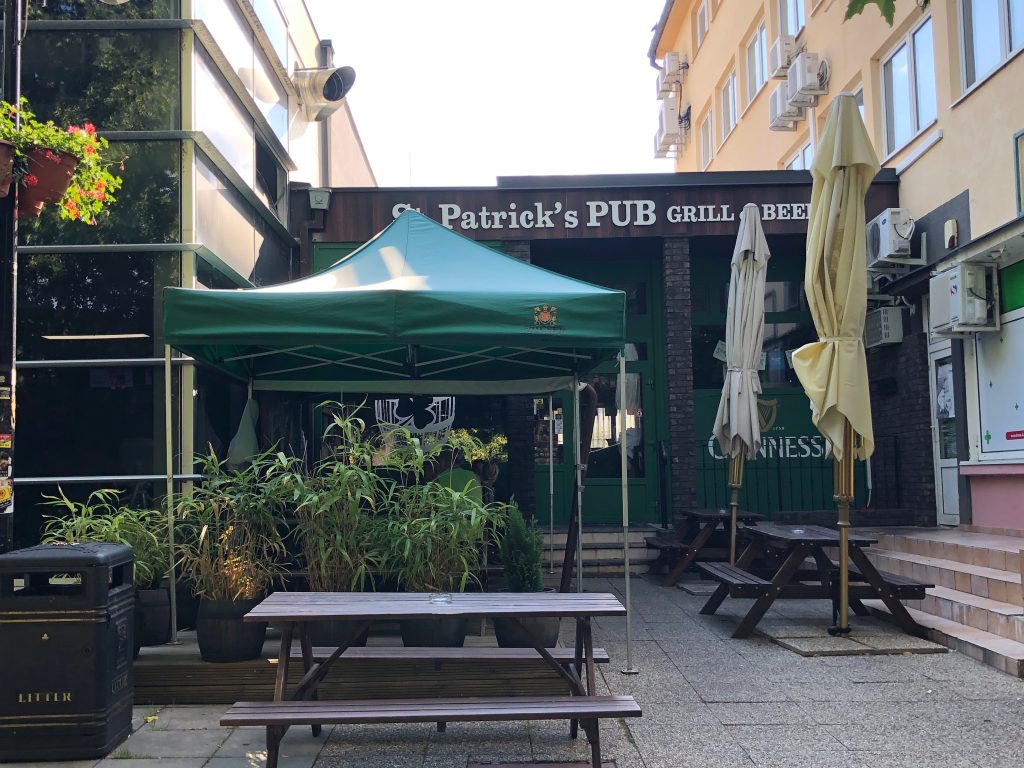 This was the class IV.B (when they were seniors) with 32 students graduating in 1992 from the Hungarian Vámbéry Ármin Gimnázium (college preparatory school). Twenty-two of them were present tonight (two of them joining the group a little bit later).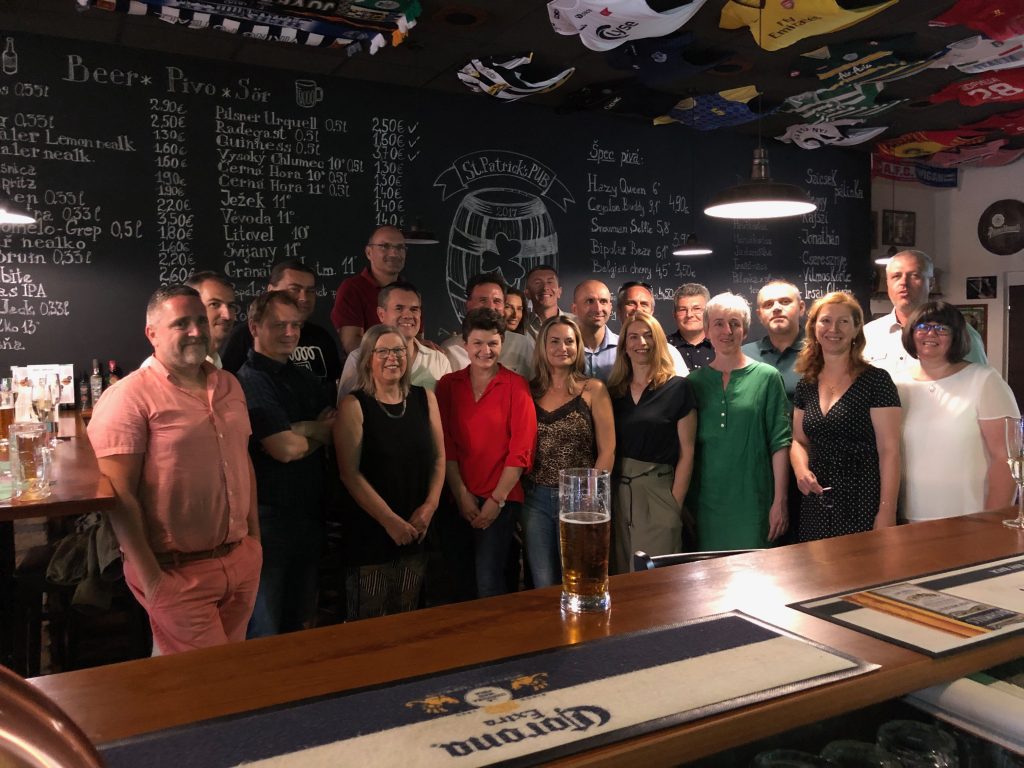 We shared many stories, reminded one-another of some memories, updated one-another on our lives, and had dinner and a few drinks together. It was a fun night – a long one, starting at 6 pm and lasting way into the next day (we got to bed at 3 am) – full of laughter and camaraderie.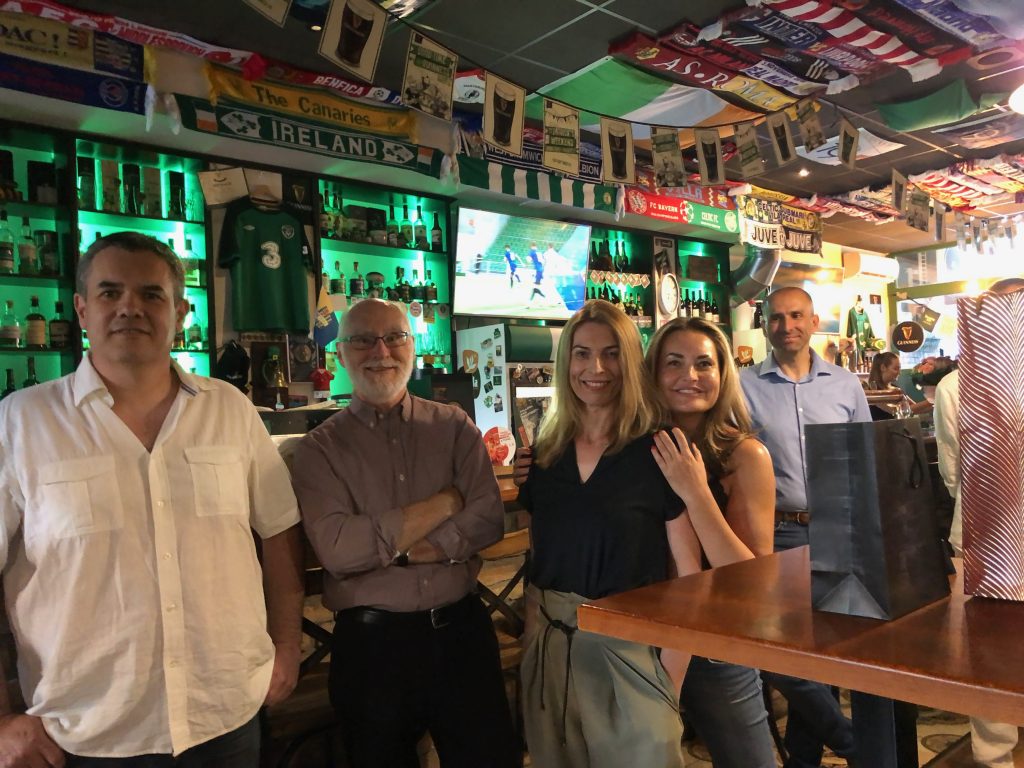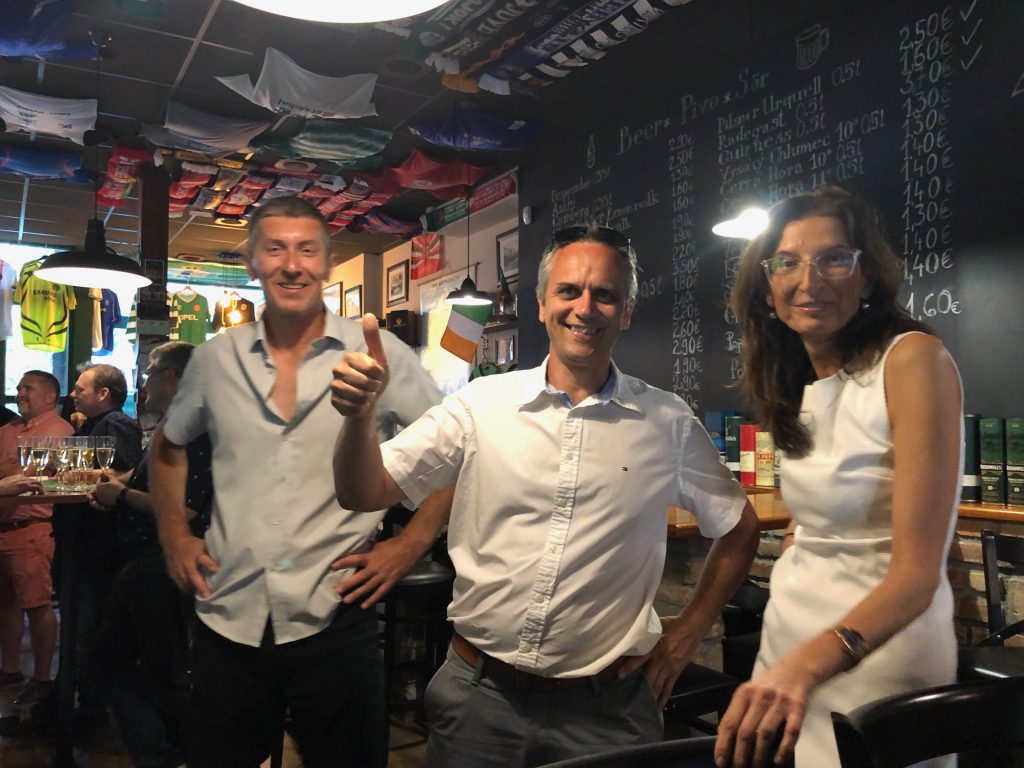 For 4 years, I taught both math and physics to this group of still young-looking people, and I was their "classmaster" too, fulfilling the duties of a counselor. This was a very smart group of students becoming successful adults in many different professions (medical doctors, teachers, entrepreneurs, businessmen/businesswomen, architects, engineers, artists, etc.). It was especially heartwarming to learn that some of their children are attending the same school, same class, and are even good friends. And also, that a few of them found their way back to the field of education and are now even teaching some of their old friends' children.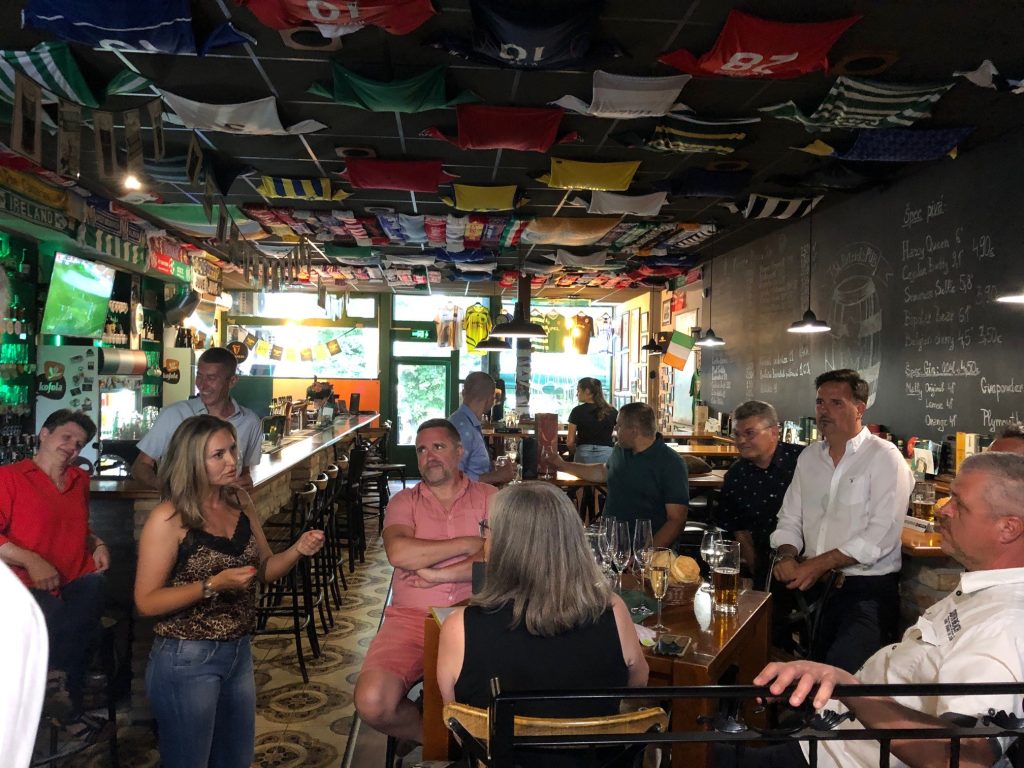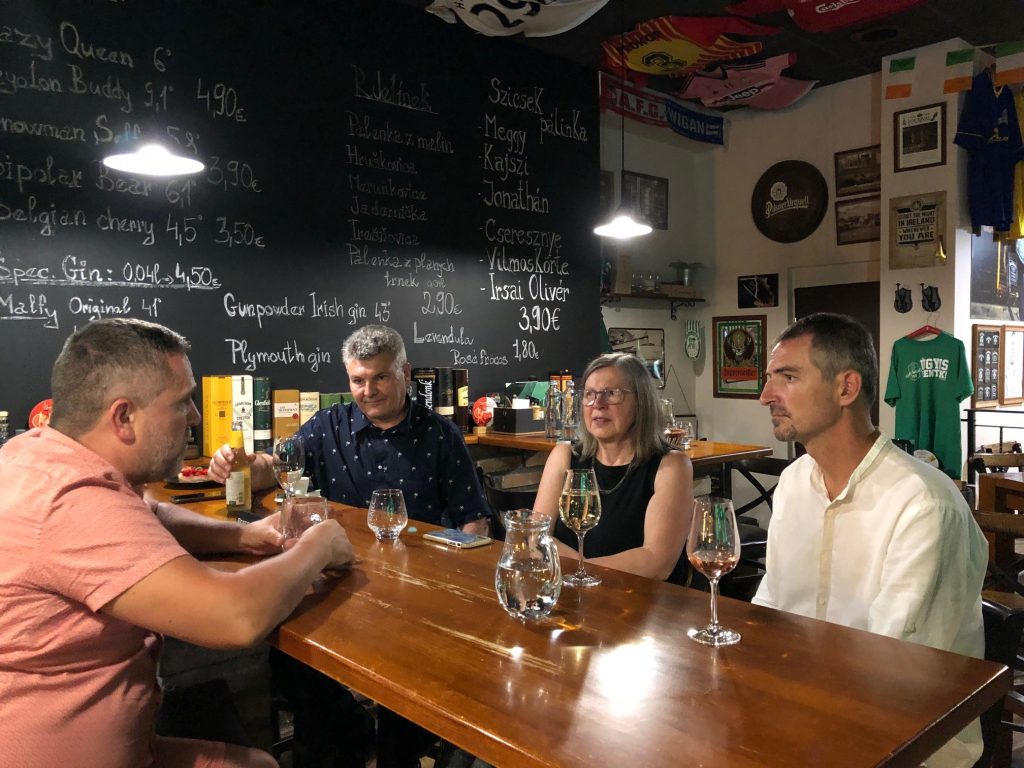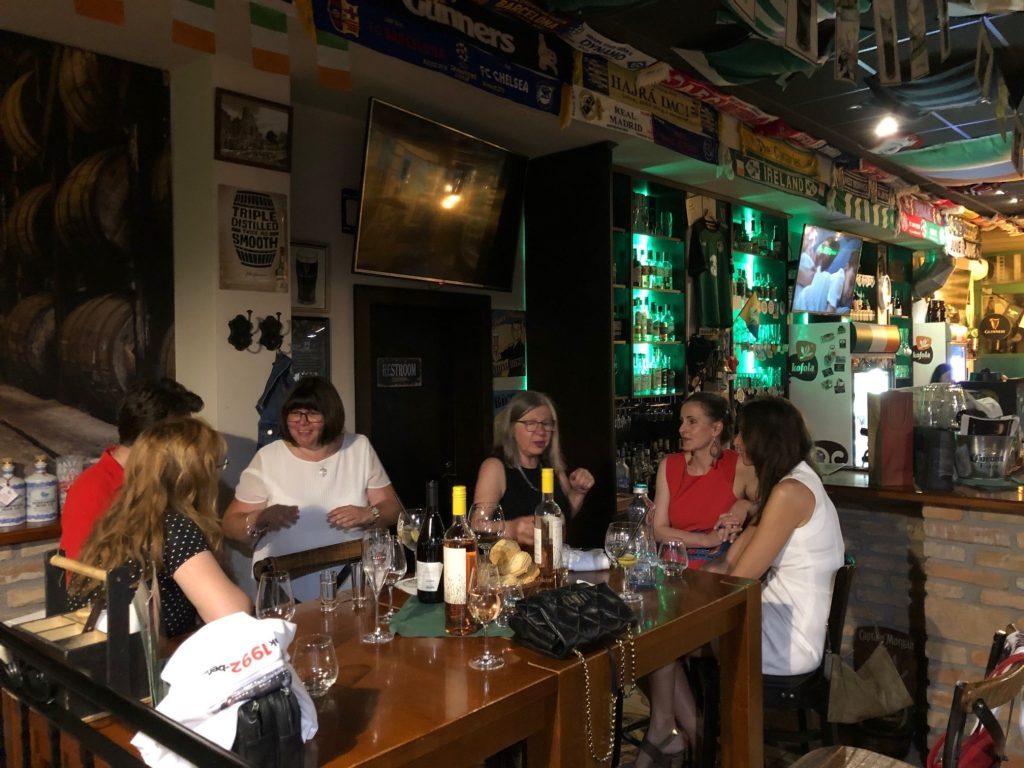 A unique present that everyone received was a T-shirt with our class photo from 1992 on the front, and some recent photos arranged on the back. Some of them wore it as extra layer when the weather cooled down during the night.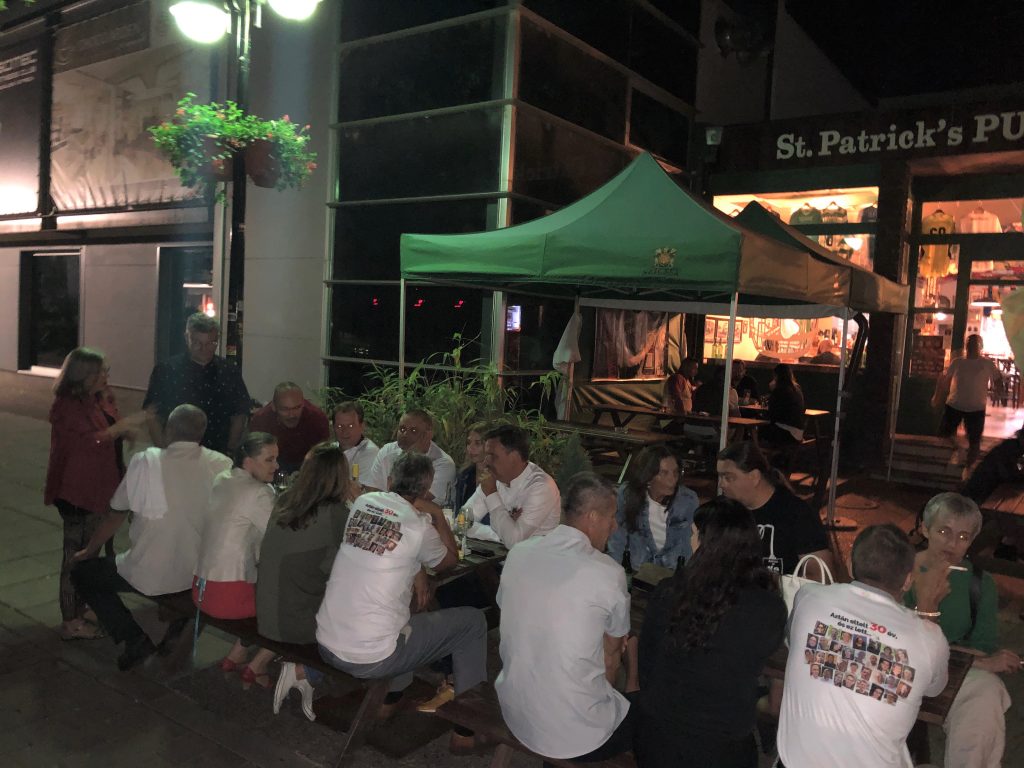 In the future, I need to write down some of the stories and adventures we experienced together. Today, it was so nice to see them and so hard to say goodbye for 5 more years!
And here is a picture of the beautiful bouquet that they gave me as part of a present.