Today turned out to be a quite short day in Dunaszerdahely (Dunajská Streda). We were happy to meet with good friends and even had a short trip to the Danube River.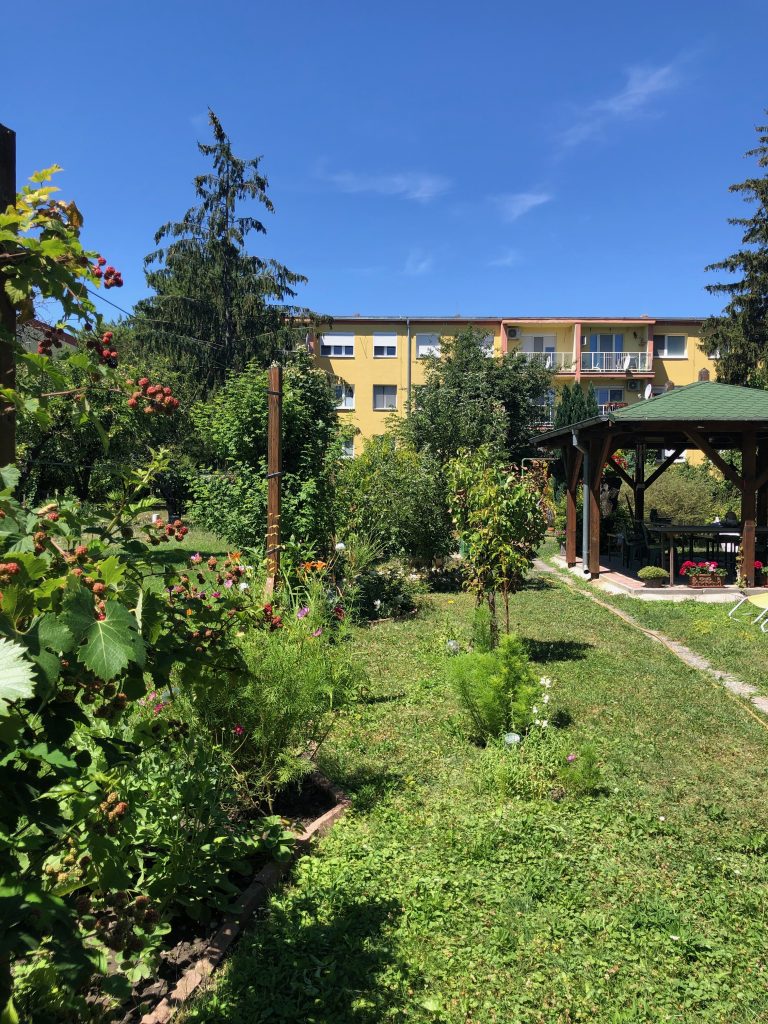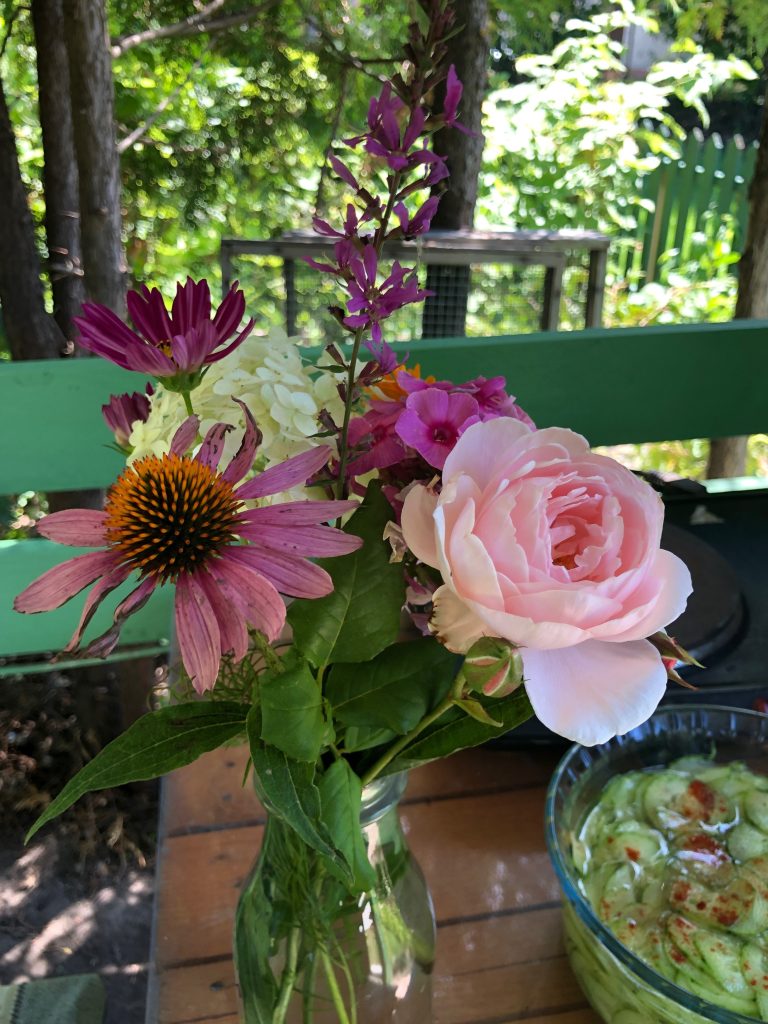 We had an invitation for lunch at our friends', Ingrid and Béla's, so after just a few hours of sleep, we walked from our accommodation to see them at their place. Ingrid prepared an incredibly delicious lunch, which we ate in their beautiful garden. We were glad to see Béla's brother, Tibi, whom Steve had never met, and I haven't seen since I moved to America. We exchanged some recent travel stories (they from Croatia), recommended books to each other, and updated each other on our families. It was a special time spent together.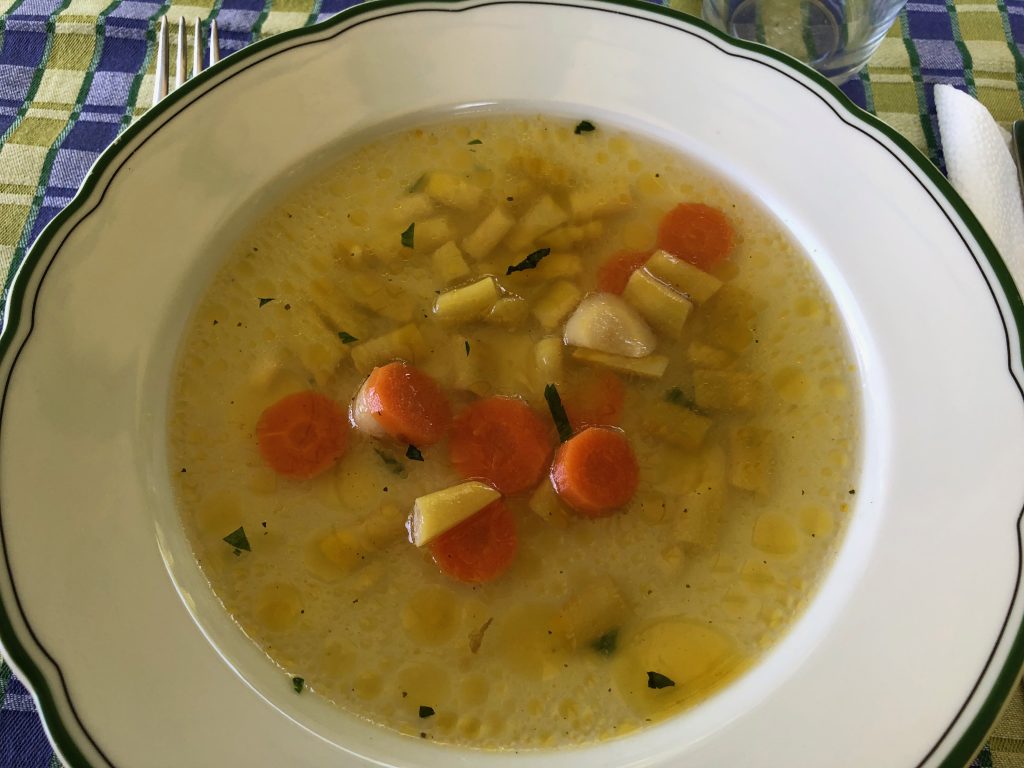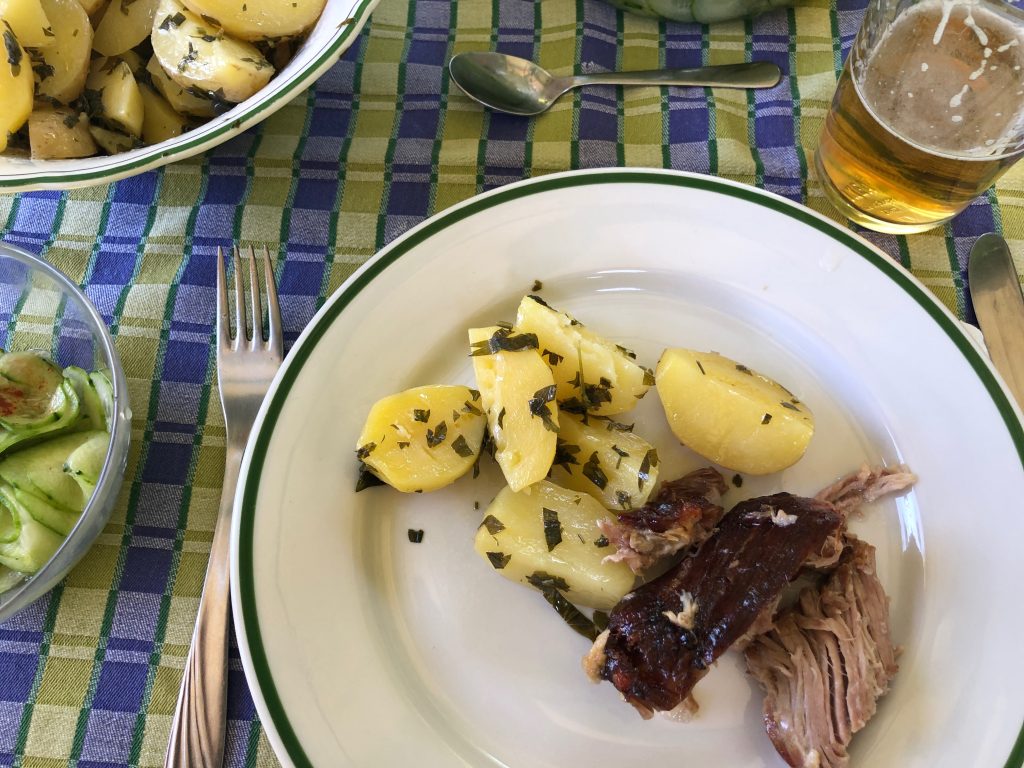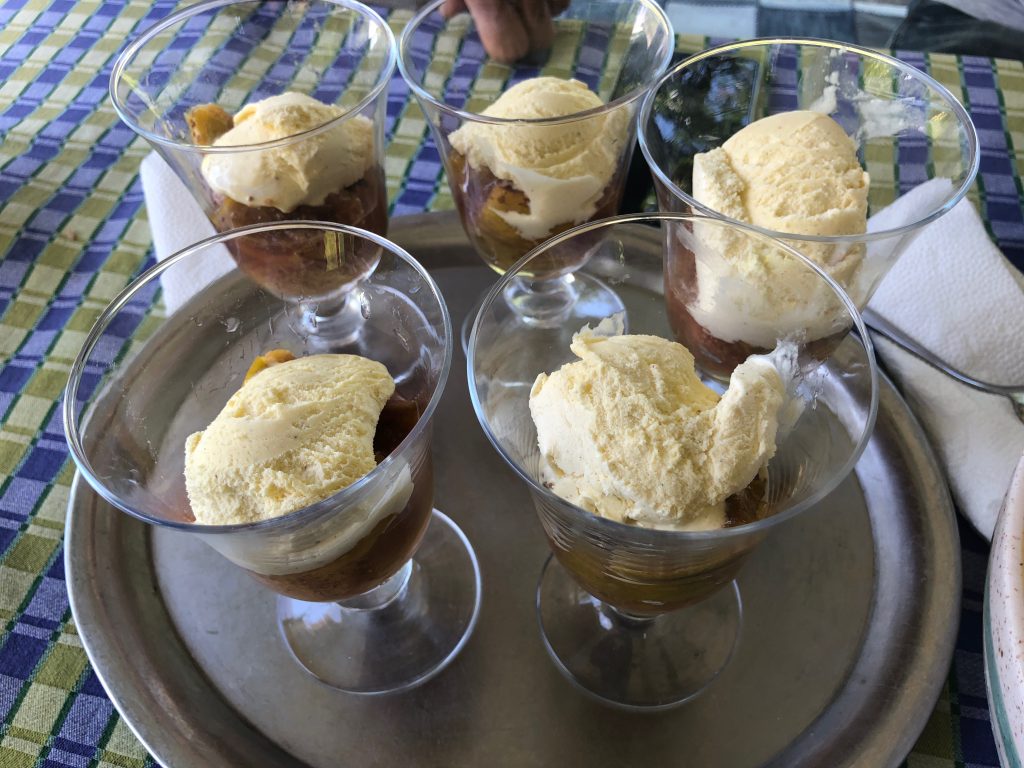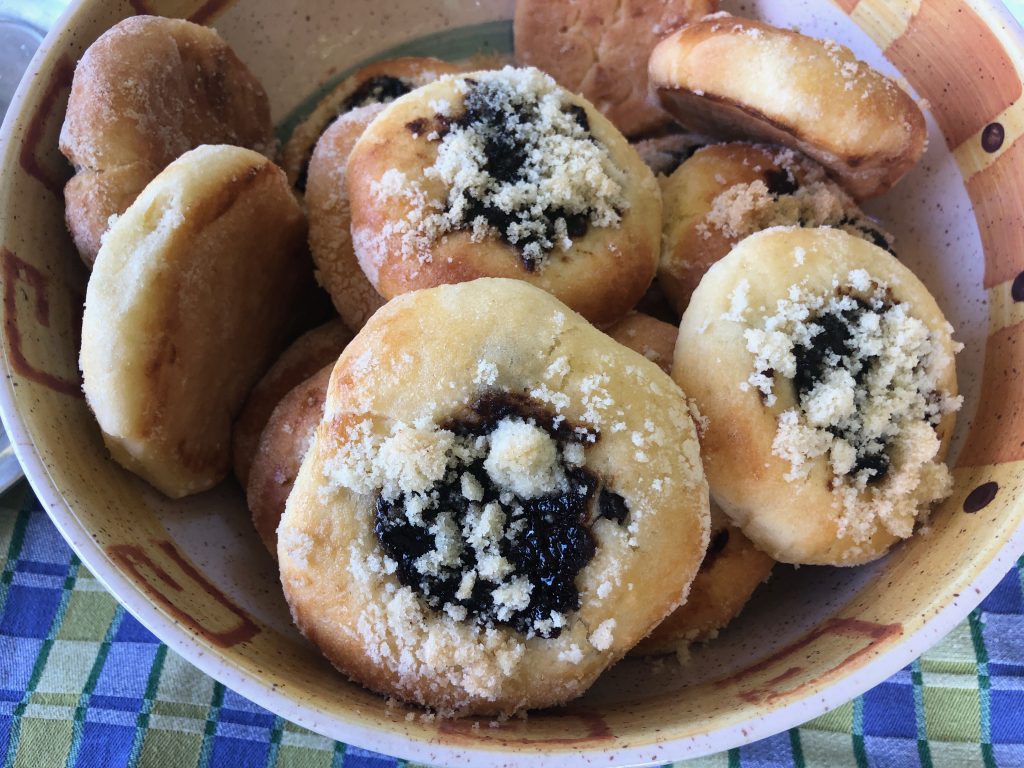 After the 4-hour long visit, we were sorry to leave, but we were ready to meet two other "old" friends, Andrea and Miki. They took us to the Danube River by Bős (Gabčíkovo), a short 13-minute drive (11 km) from Dunaszerdahely. where in the "Hullám csárda" (Wave Tavern) we had Hungarian fish soup for dinner. Sharing stories, sharing memories, observations, and updates on our families – the usual stuff friends do after not seeing each other for 3 years.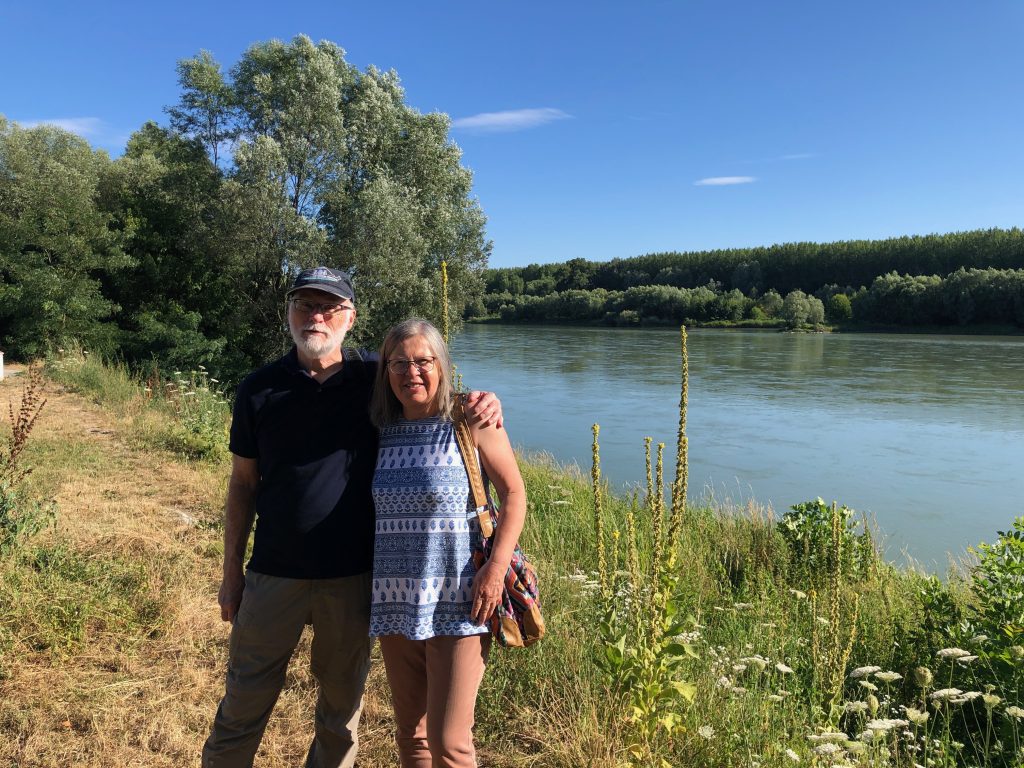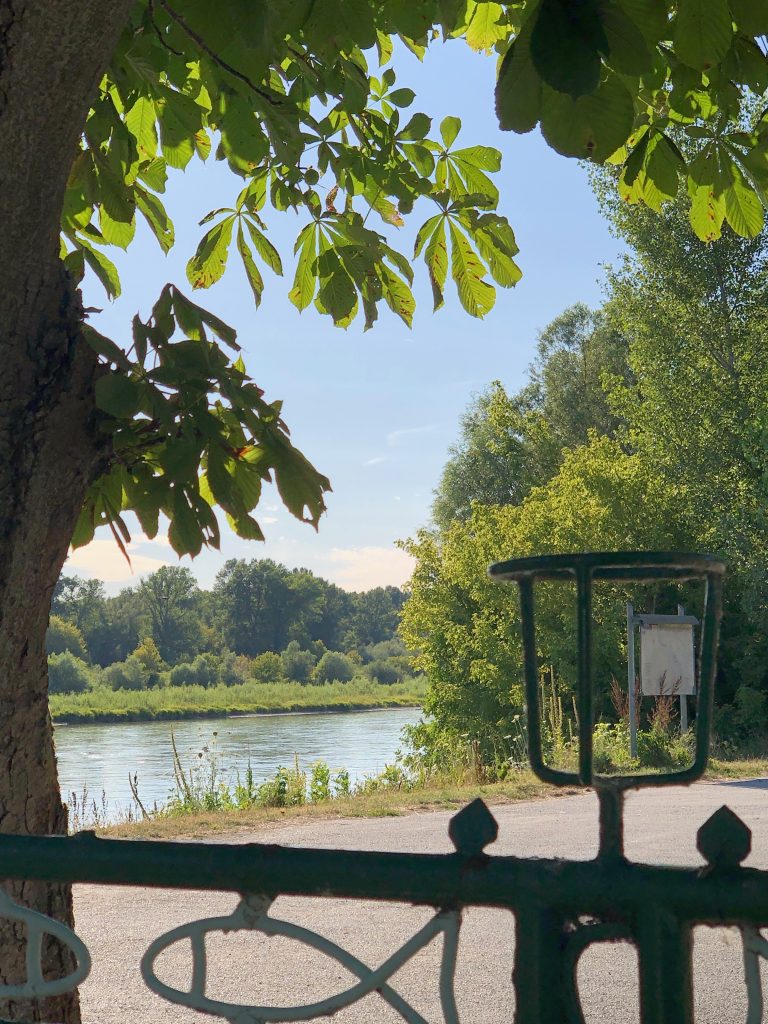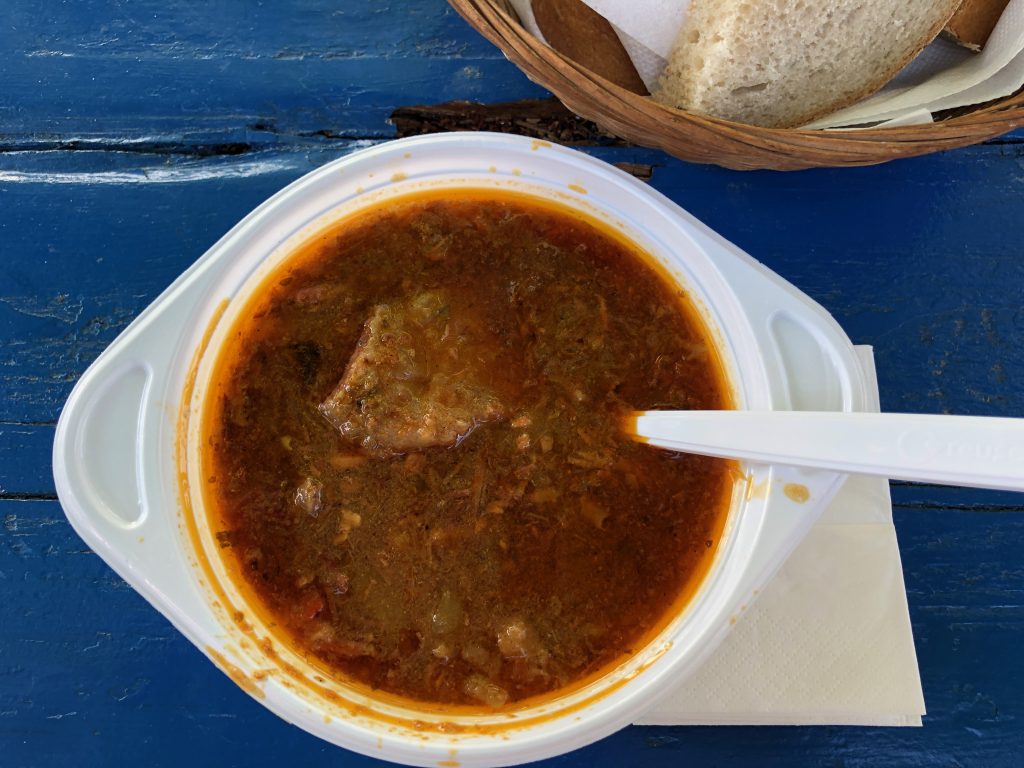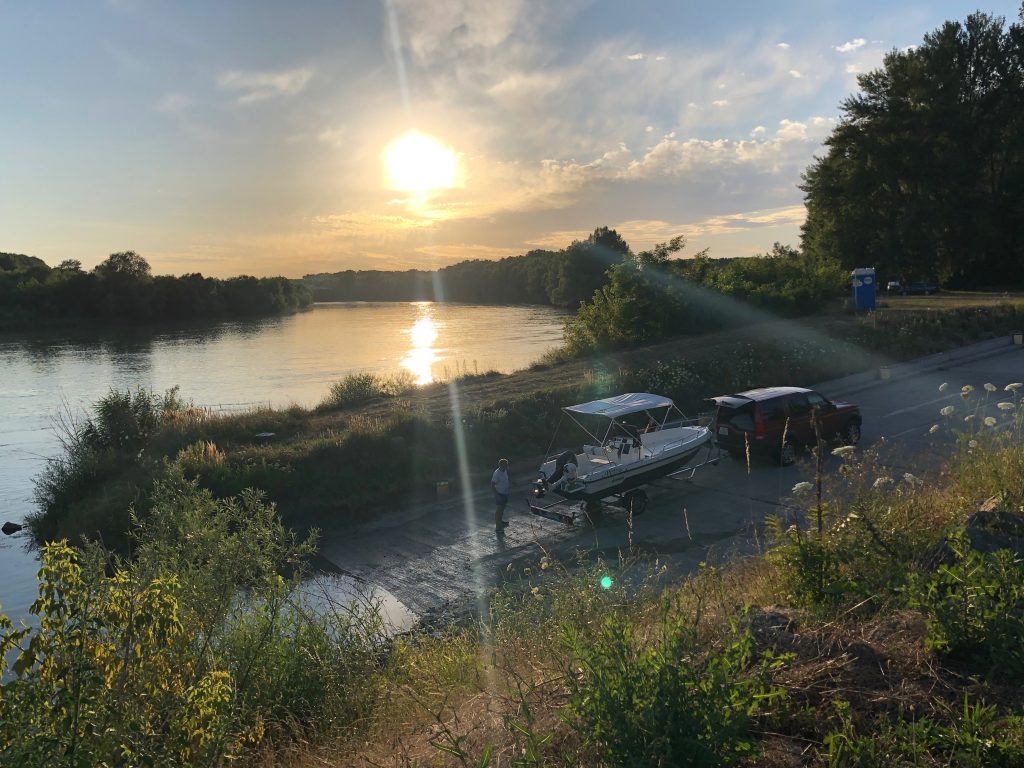 It was a wonderful day in the company of wonderful friends.
Thank you, Ingrid, Béla, Andrea, and Miki. Hope to see you again soon.