Day 1 of our two-day trip to Banská Štiavnica, a UNESCO World Heritage Site in Slovakia.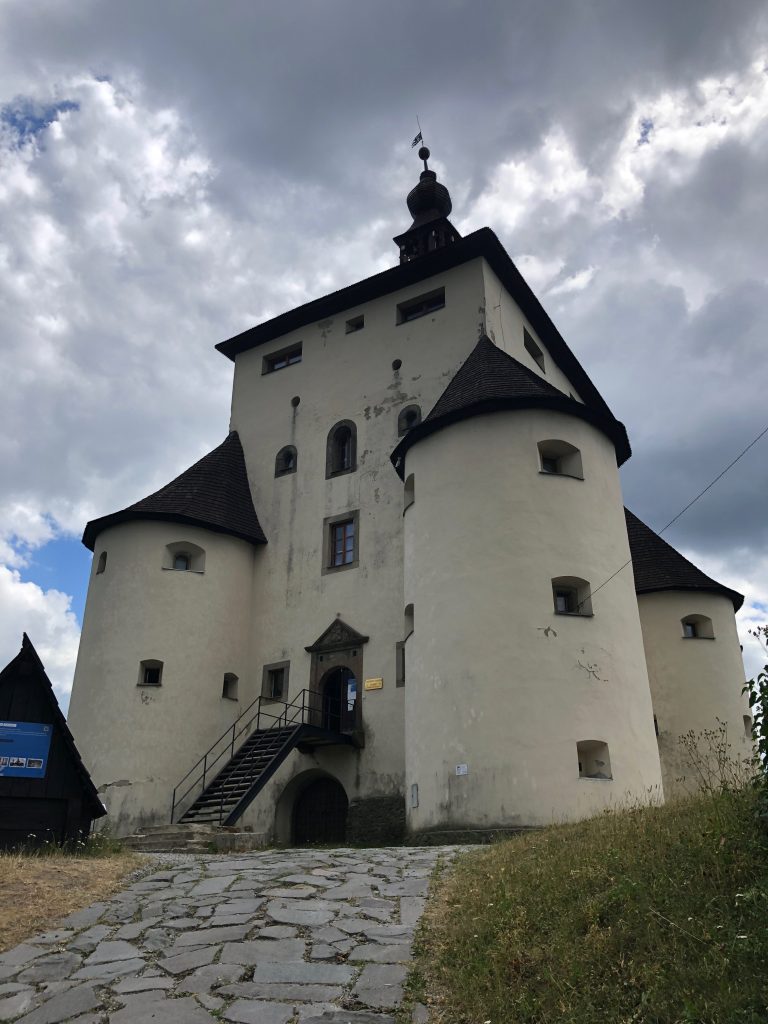 Banská Štiavnica is the oldest mining town in Slovakia. The historic town and the technical monuments and its vicinity are listed as World Heritage Site since 1993, the first from Slovakia in the year when the country became independent. This is the same year Steve came to the country as an environmental volunteer with the U.S. Peace Corps.
I was quite surprised when I realized that this beautiful medieval, mining town is only 67 km from our village, a comfortable hour and half drive through pretty countryside and forests. I'd been there as a kid, I'd been there with my students as a teacher, and even Steve was there with his environmental group during his training as a volunteer, but we both wanted to see it with fresh eyes.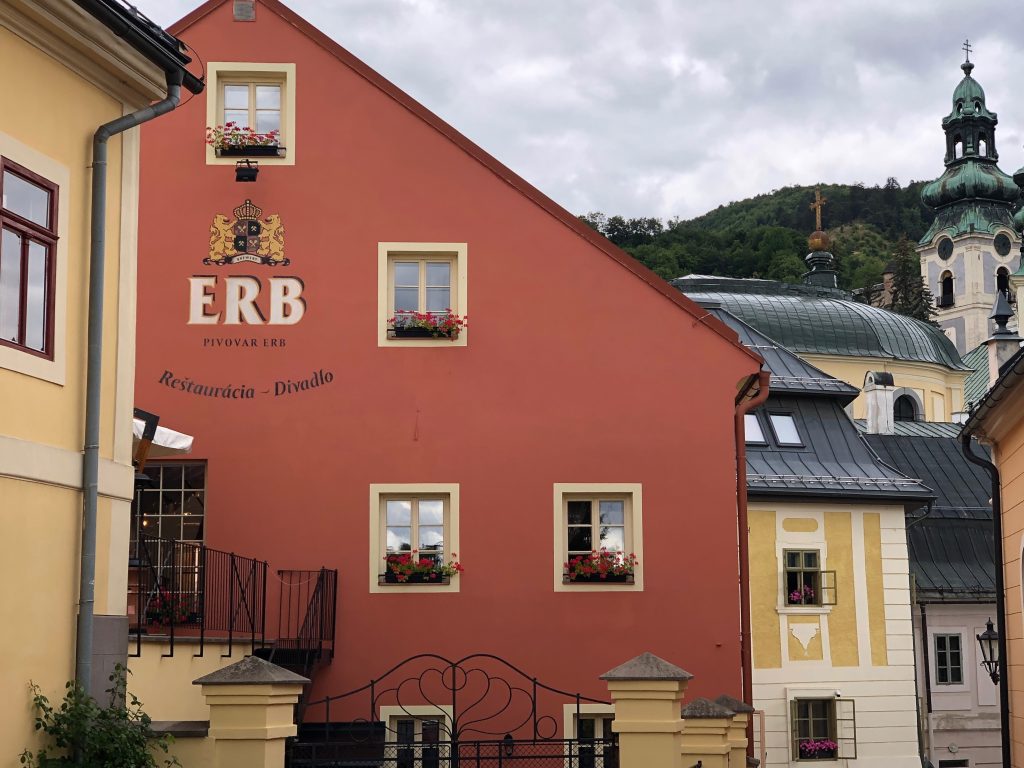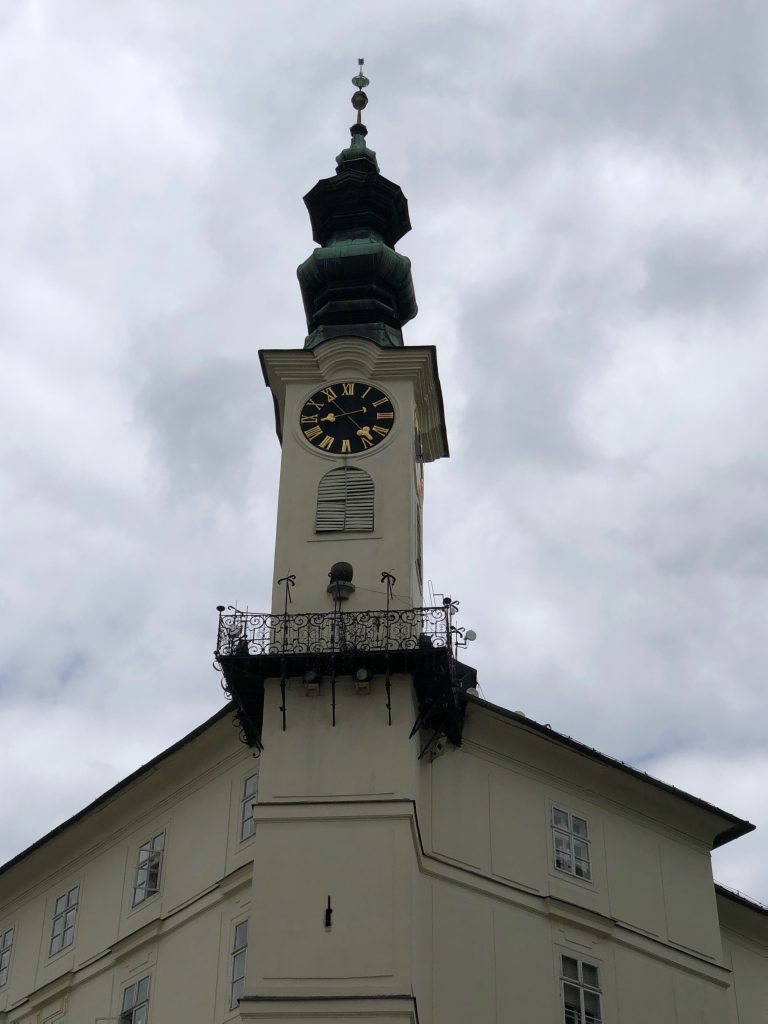 We left around 9 am, experienced some delays because of road construction, but just before 11 am we parked the car in front of our accommodation, and started our sightseeing.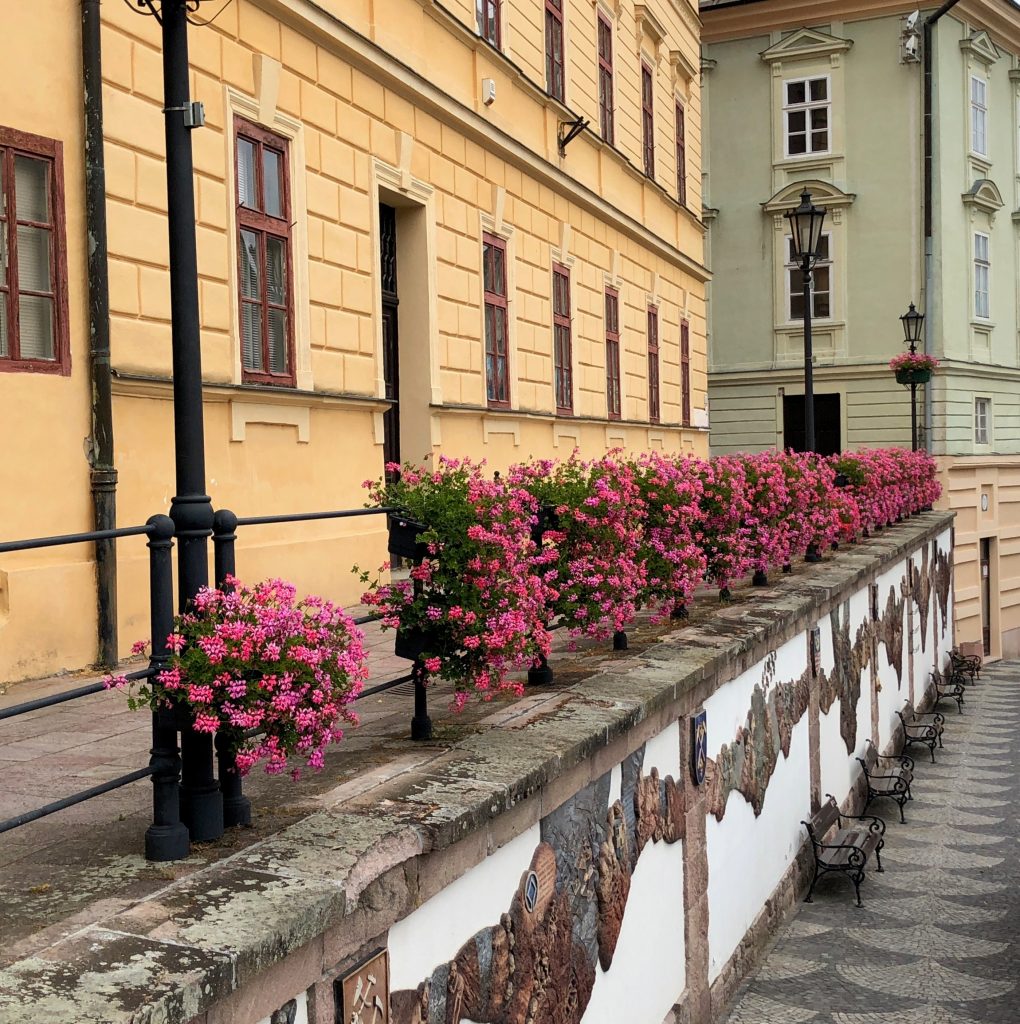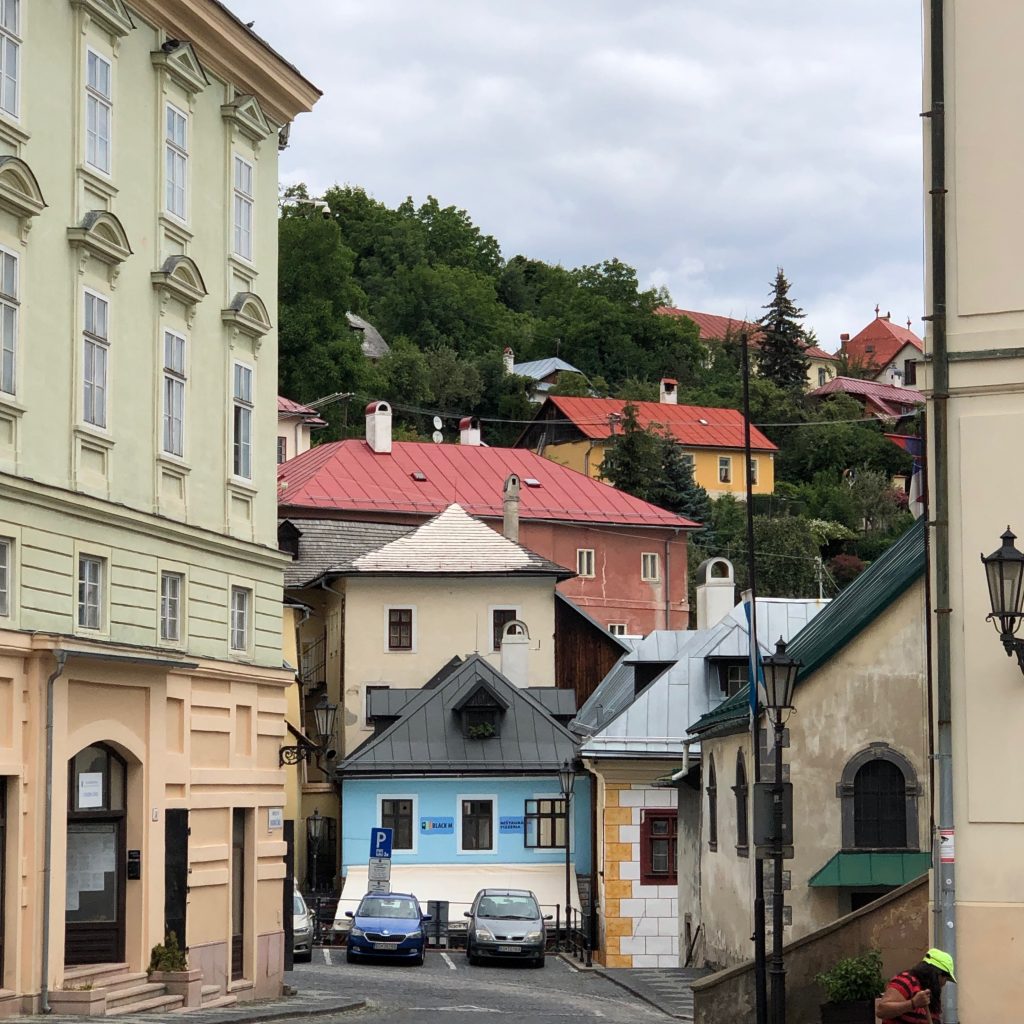 The view of the town is mesmerizing. The restored historical buildings, the New Castle, the Old Castle, the different churches, the Academy and the Botanical Garden, the many little details on buildings, they took our breath away.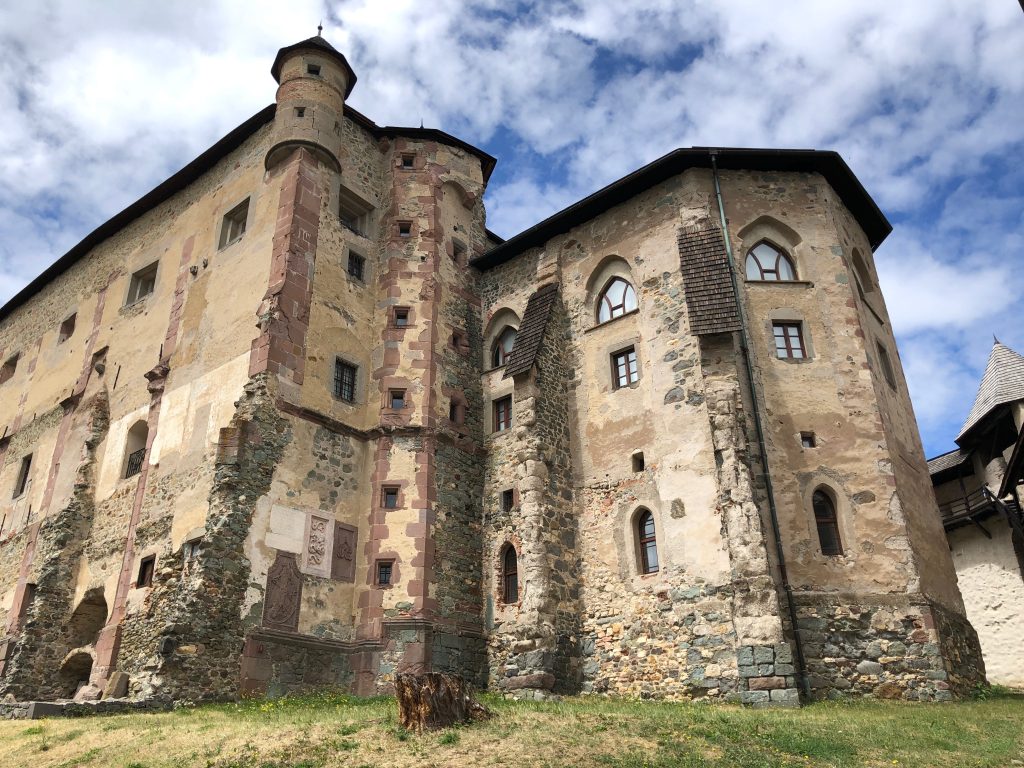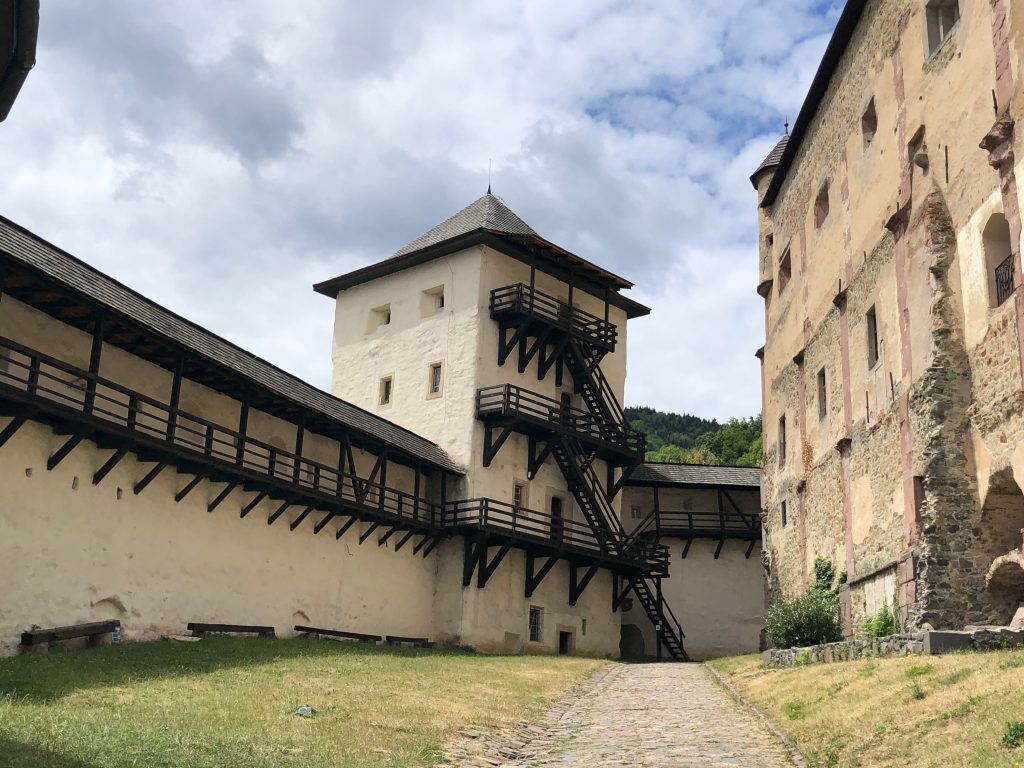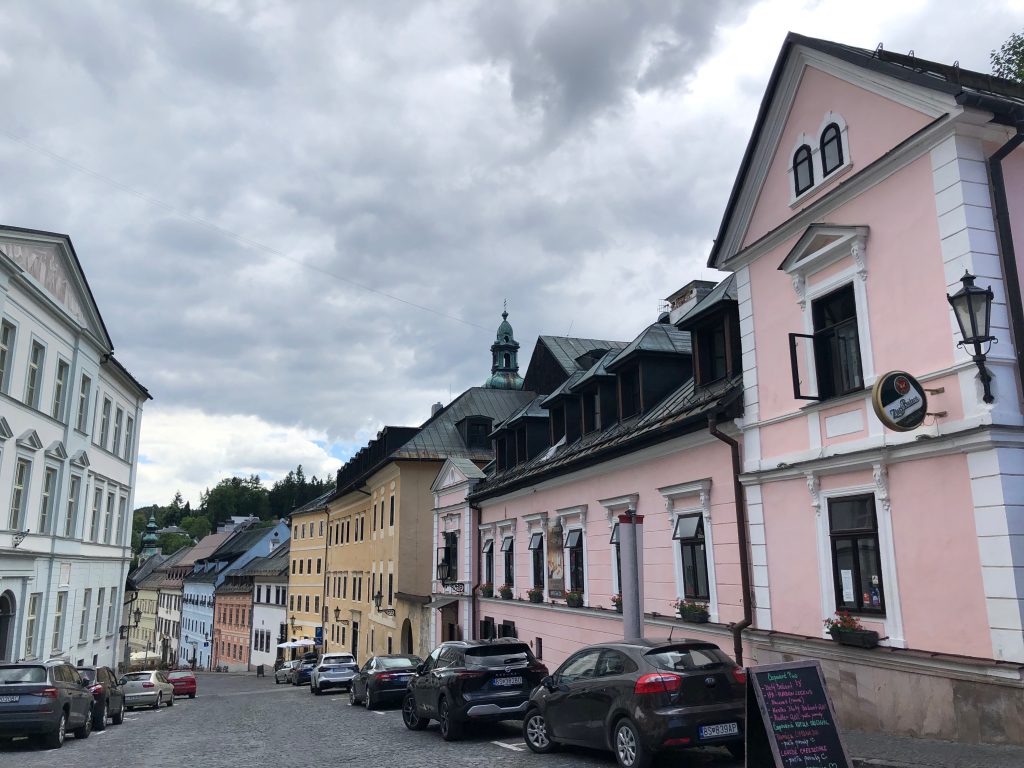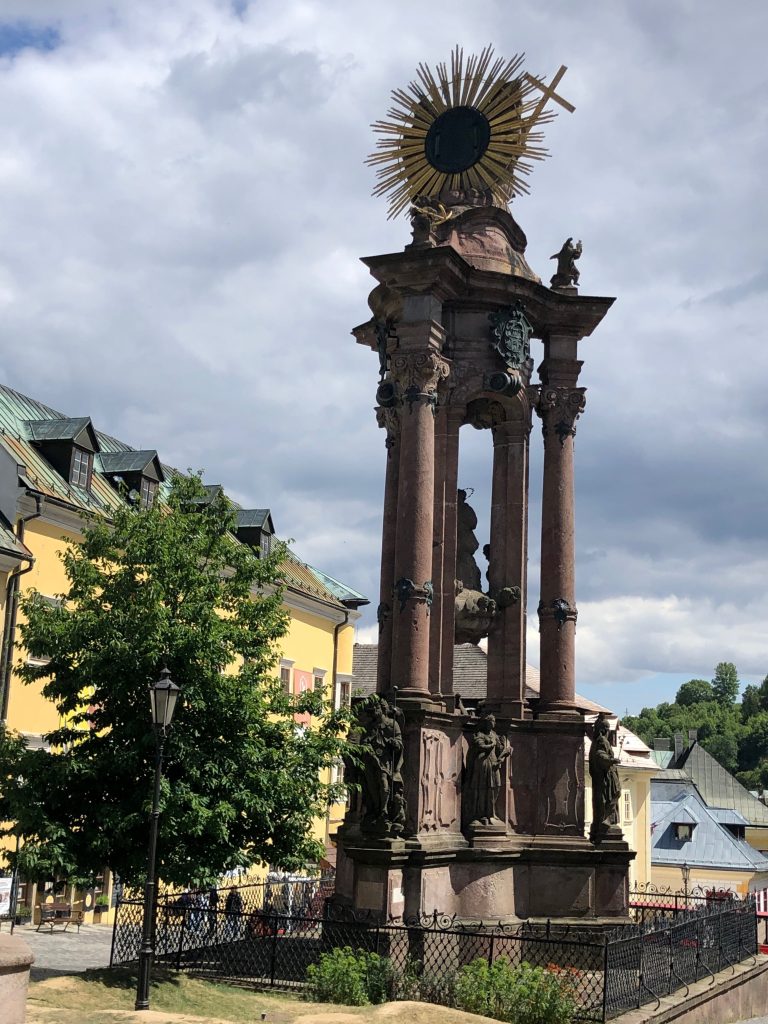 We tried to follow the recommendations of one of my former students, Ági, from my teaching days in Slovakia, who runs an online travel planning service called MirabellaMap. Thank you, Ági, for the recommendations for lodging, food, and important sites.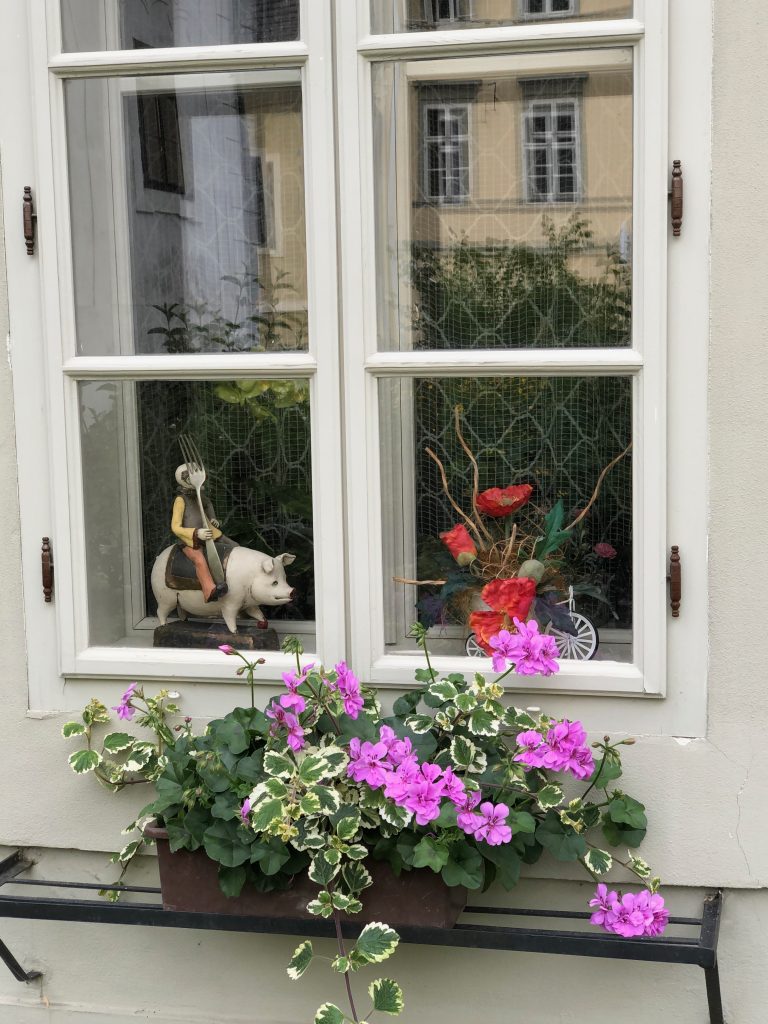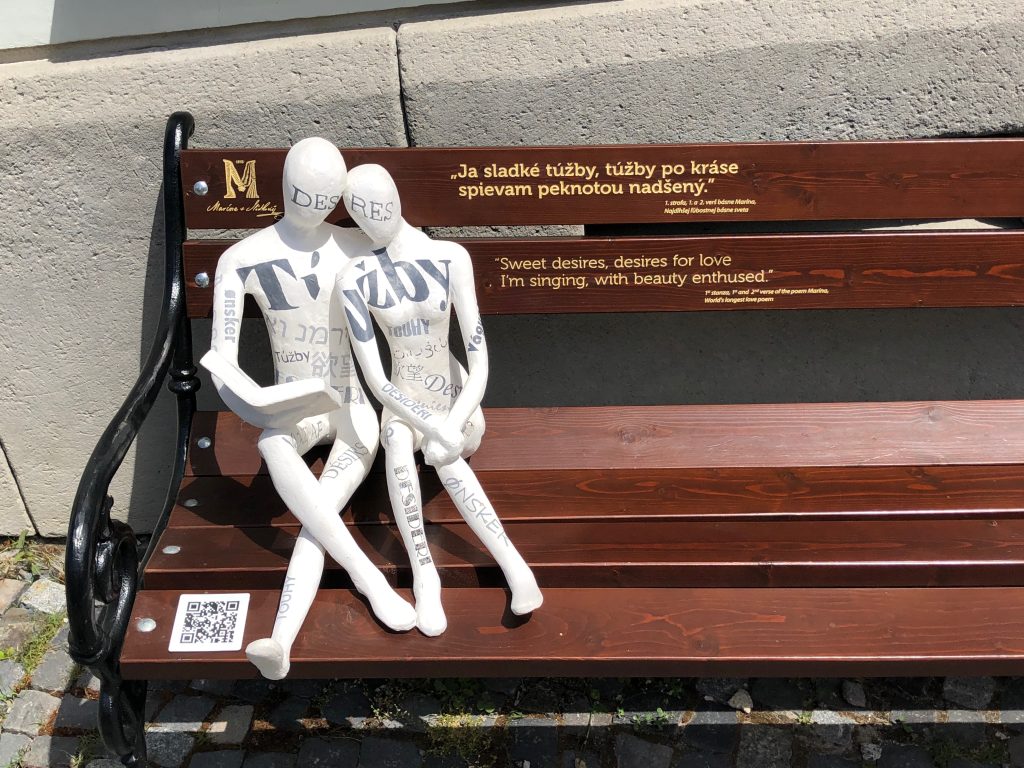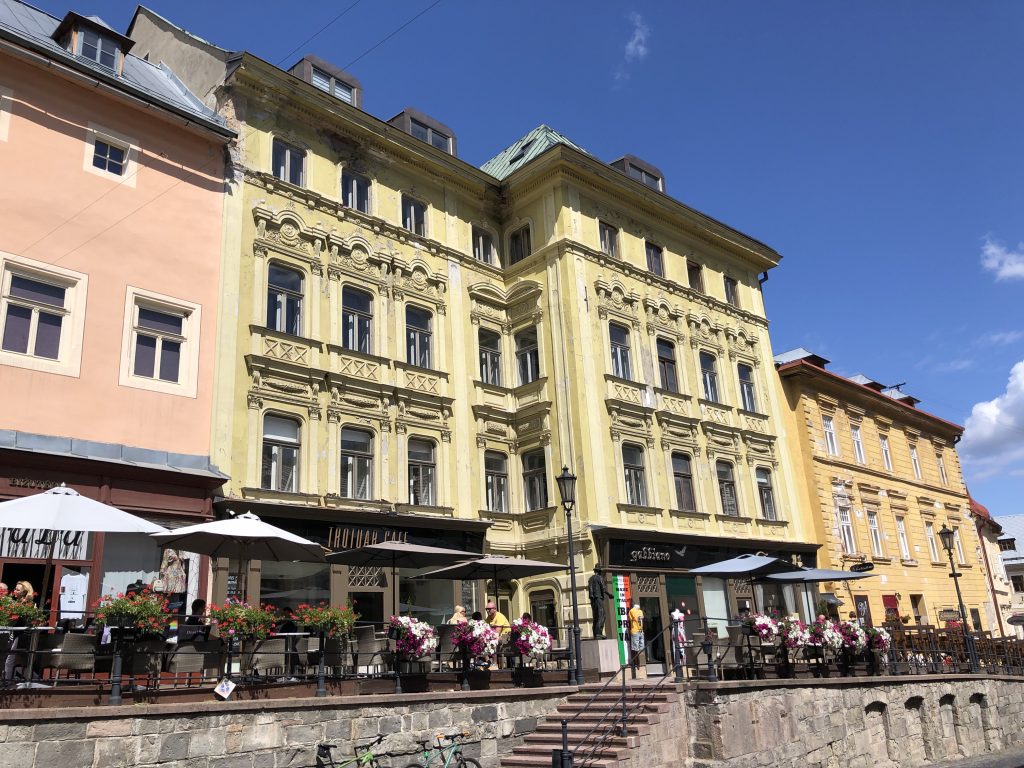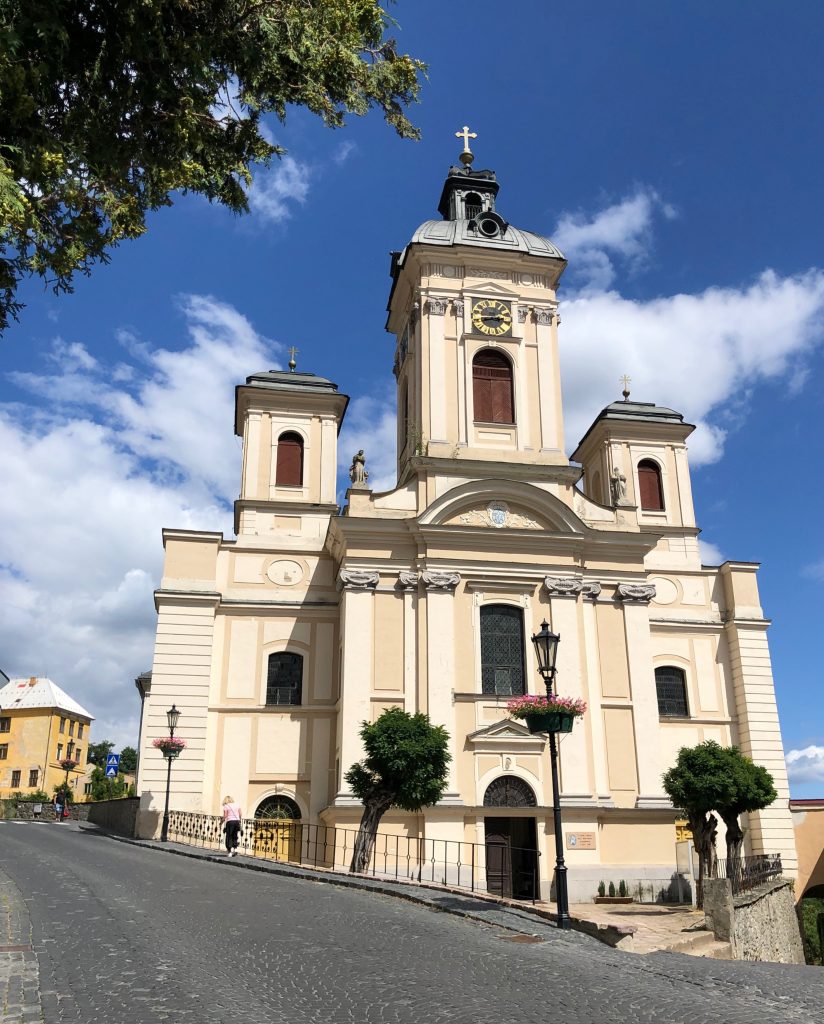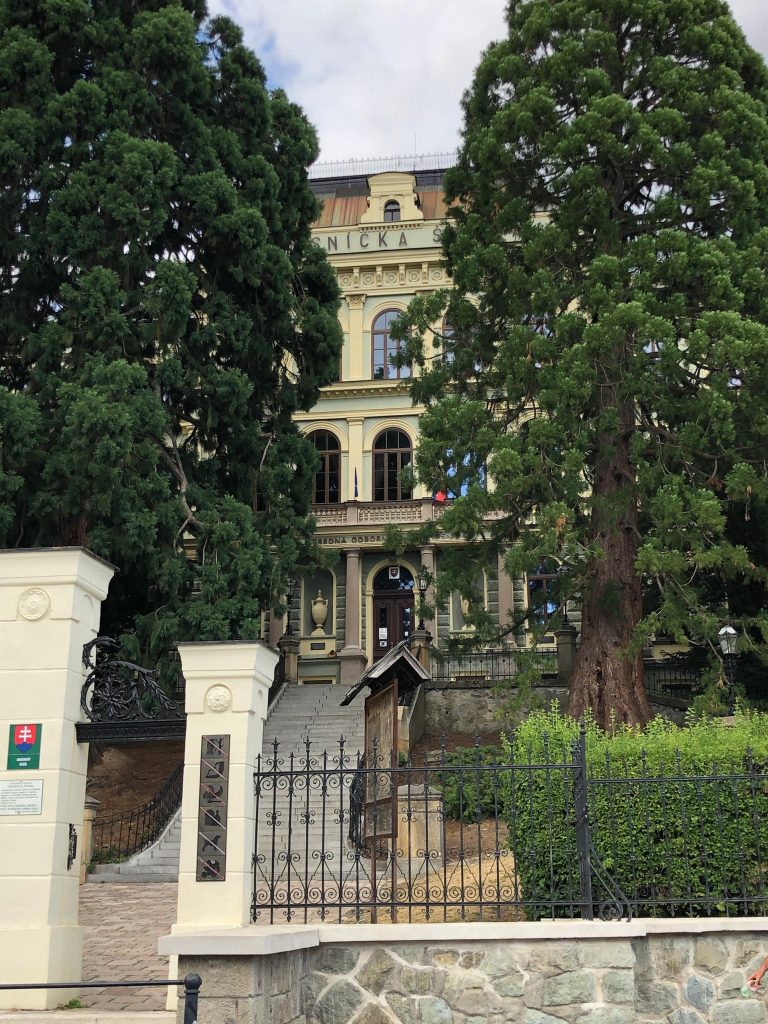 After sightseeing, we checked into Vila Magnolia, a comfortable pension, just a 15-minute walk from the center of the town. Then walked back to town for a traditional Slovak dinner "brindzové halušky" (potato dumplings with sheep cheese and fried bacon), accompanied with local beer. It was a wonderful closing of the day.