Day 2 of our two-day trip to Banská Štiavnica, a UNESCO World Heritage Site in Slovakia.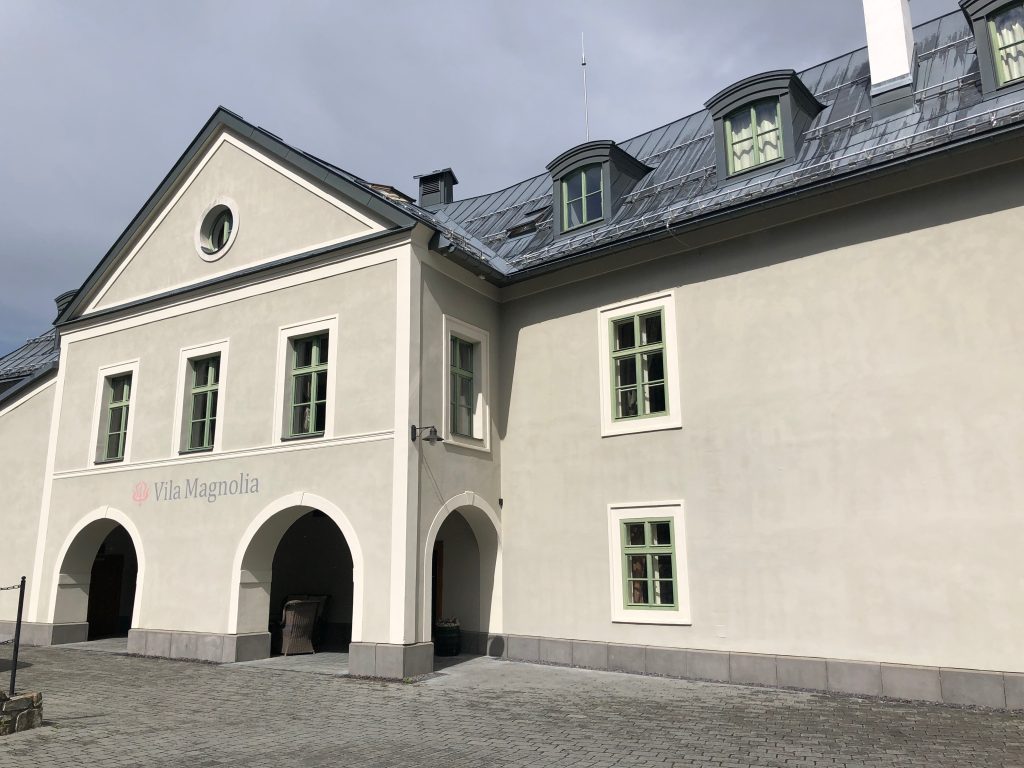 After a good night's sleep and a filling delicious breakfast at Vila Magnolia, we started (at around 9:30 am) exploring the town from a different direction than yesterday. We walked through different roads, but it turned out that we basically made a big loop. We saw less tourists at this time of the day, and many shops (even cafes) were still closed.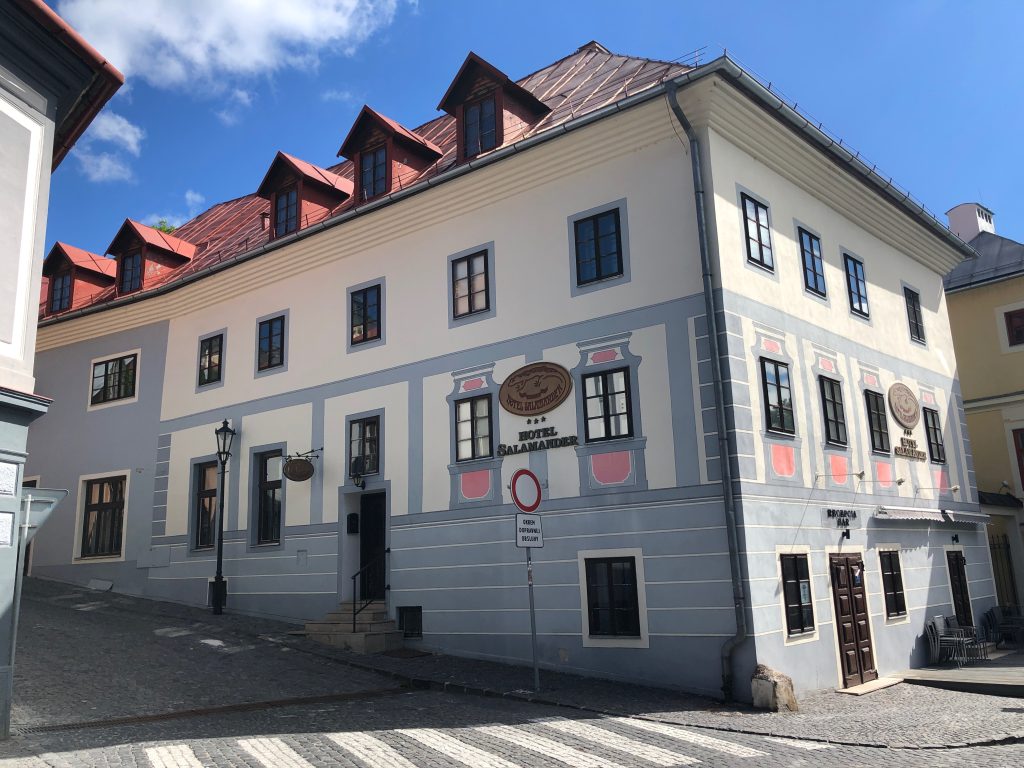 We found a lovely street that had beautiful roses not just in it's name – Lower Rose Street (Dolná ružová ulica) – but also in front of the houses. As a bonus, there were fantastic views of the town. This is the place where we stopped to take a selfie to remind ourselves that our adventure together continues after so many years. Today (July 12) is 29 years since we met!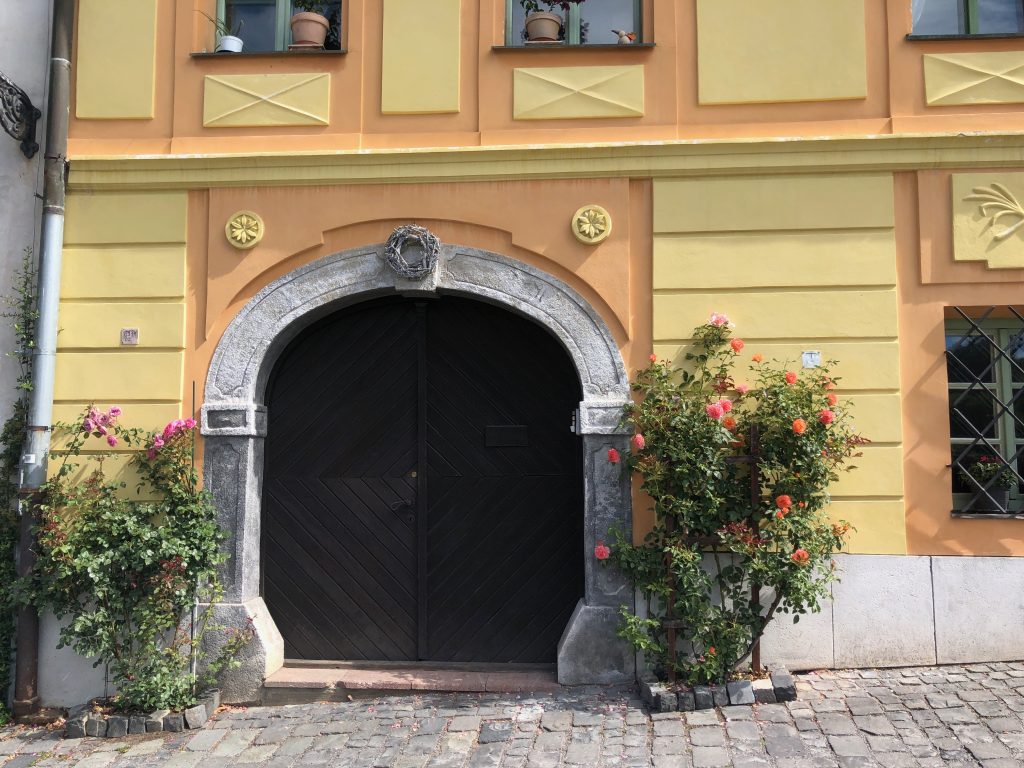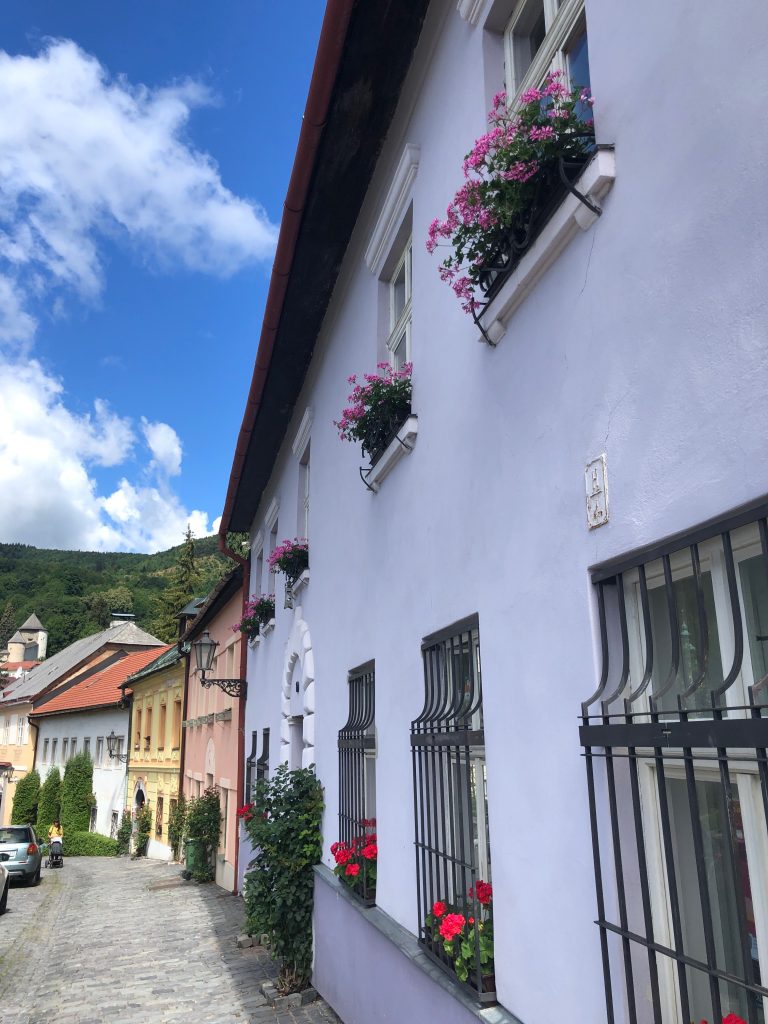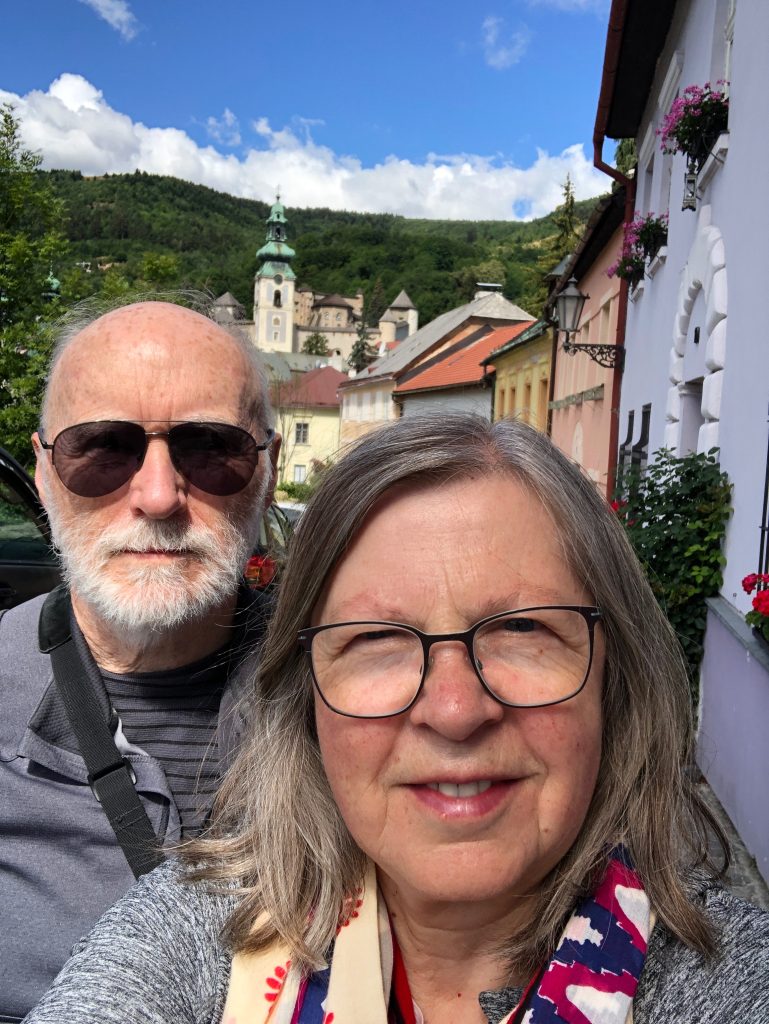 We were back at our accommodation at 11 am thinking that we would have an hour to relax before the noon check-out. Good that we were back at this time since it turned out that the check-out was at 11 am. The receptionist gave us an extra half an hour, so we could have a cup of tea before our next program.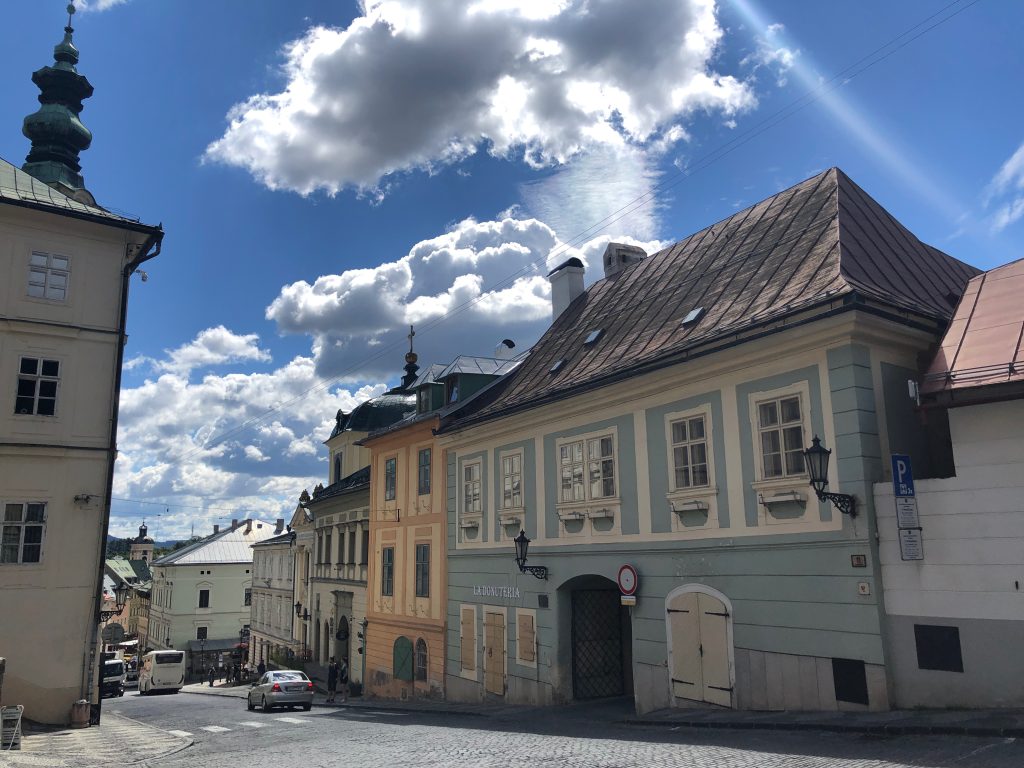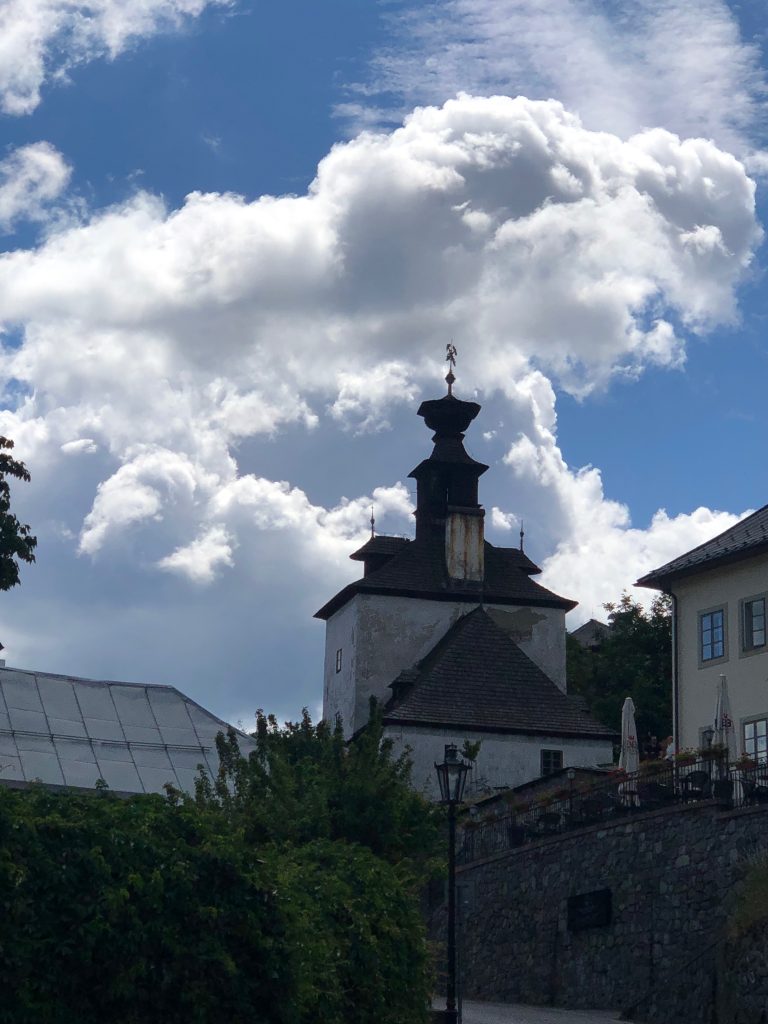 We left the car at the pension's parking lot and walked to the open-air mining museum (skipped the underground tour of the mines).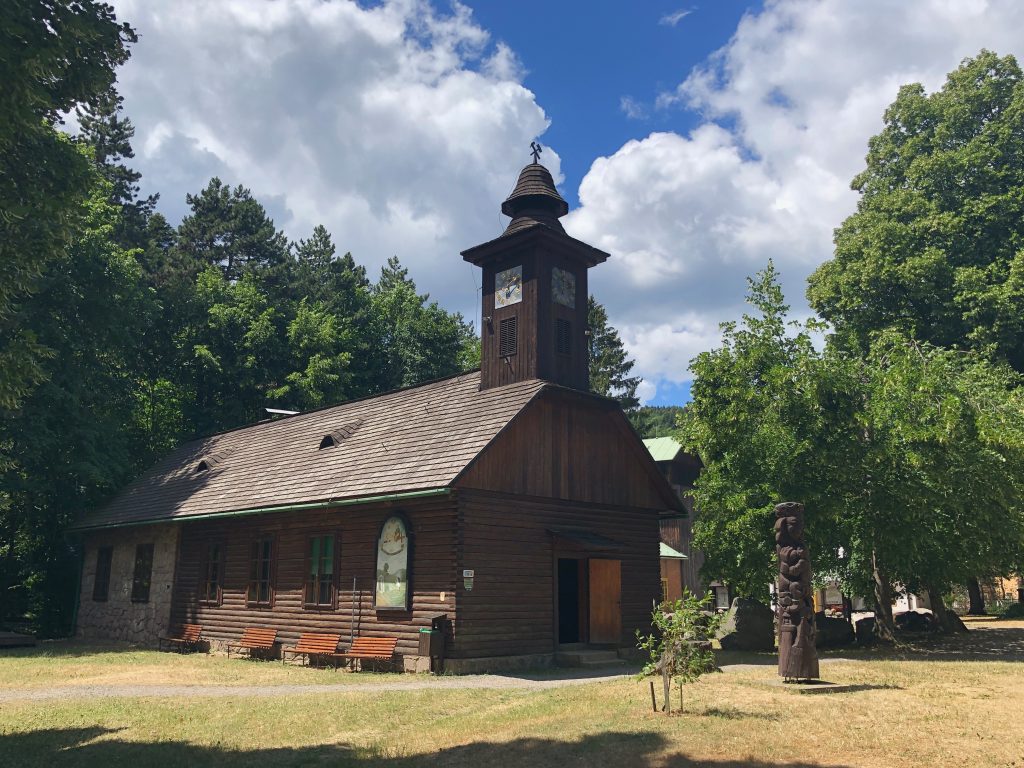 Then we hiked to the lovely Klinger water reservoir.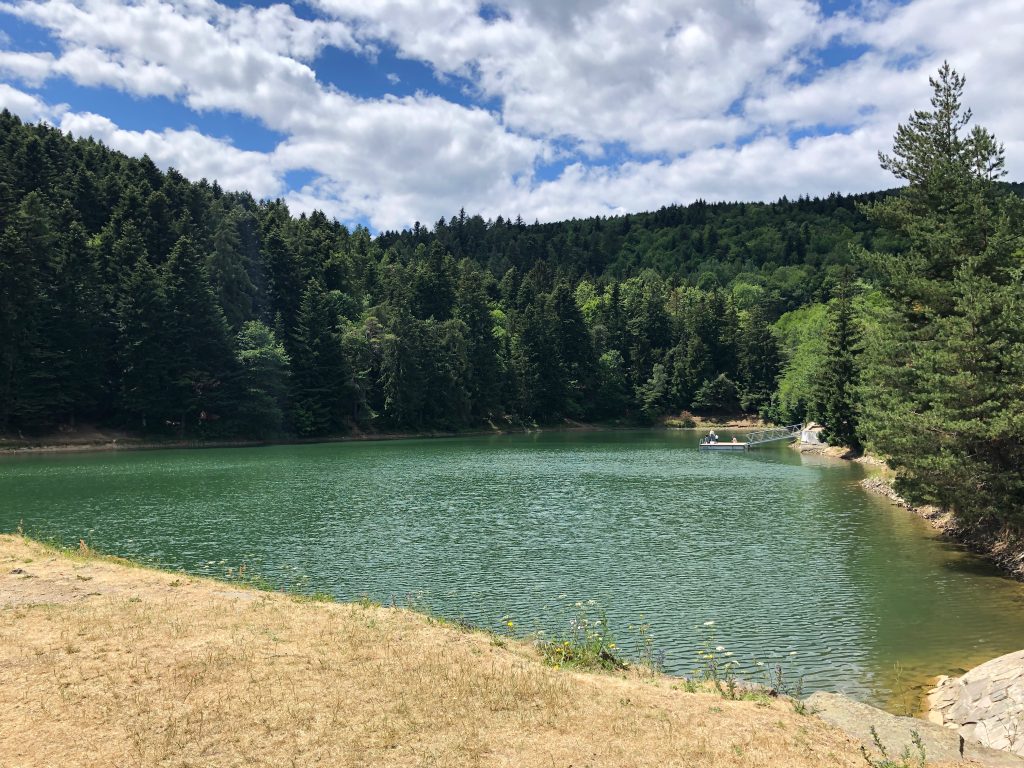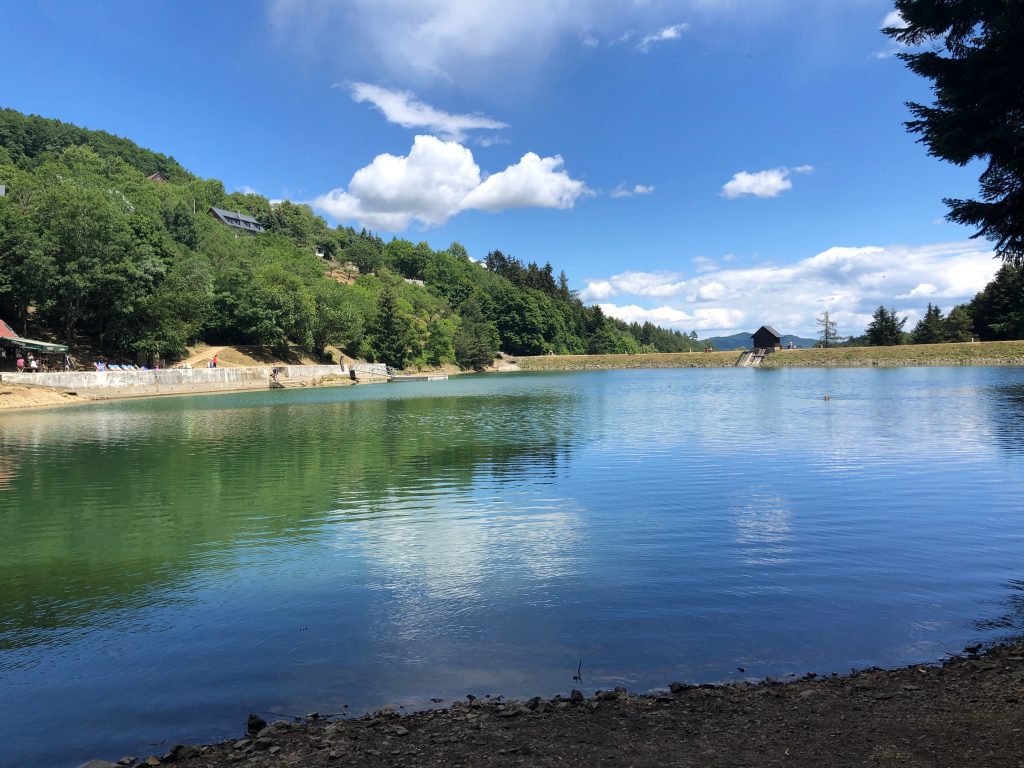 Our walk took us through the last historic gate to the town, the Piarg Gate, which was completed in 1554.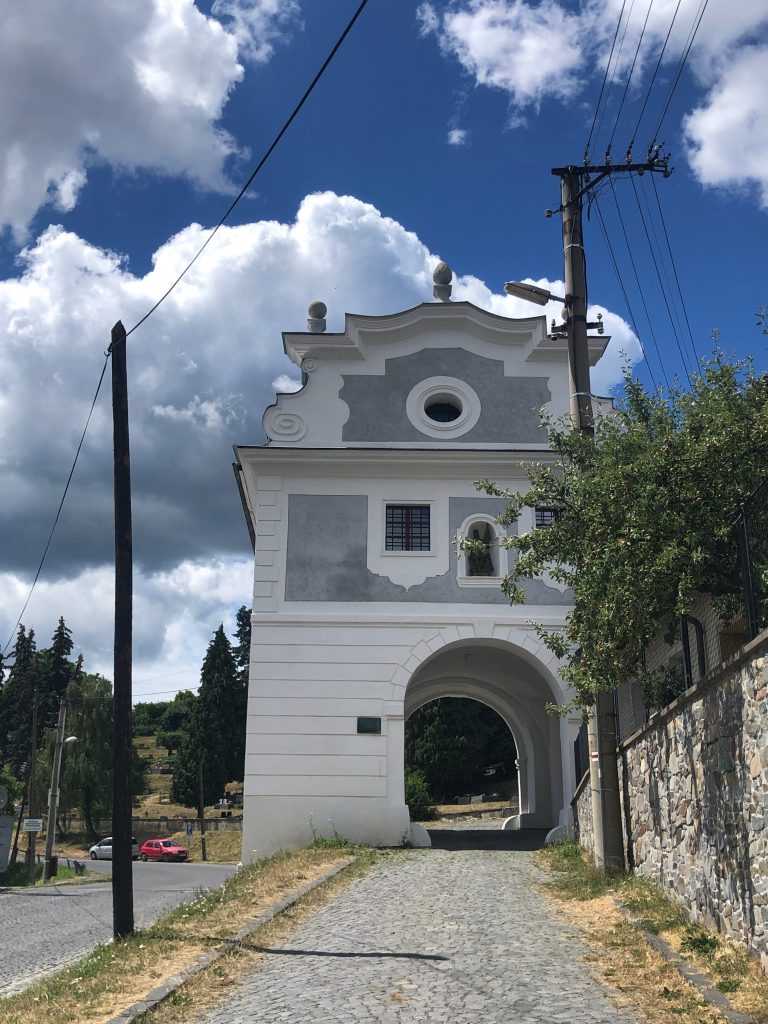 Back to the town for lunch at the same restaurant, the Restaurant Monarchia, where we had dinner last night. They serve foods that were typical in the Austro-Hungarian Empire. This time, we had another Slovak classic, deep fried cheese with roasted potatoes and tartar sauce. Delicious!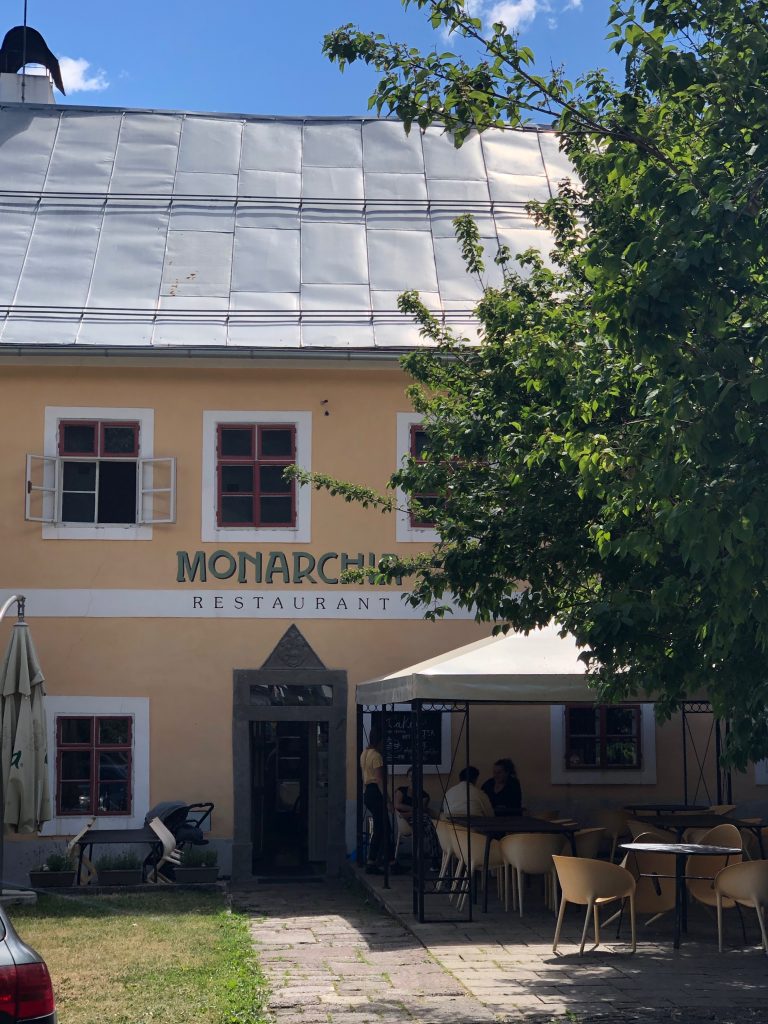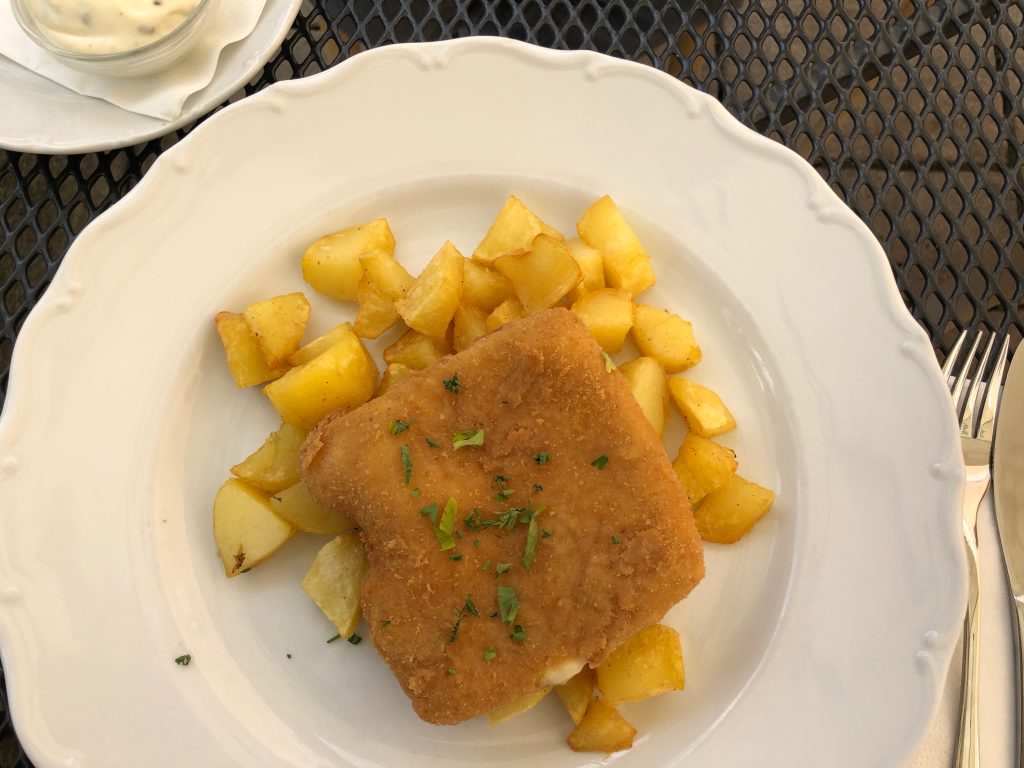 Left Banská Štiavnica around 3:30 pm and were back in Pozba around 5 pm to experience our second summer storm of the day.
Thank you, Ági (from the online travel planning service MirabellaMap), for all of your recommendations. They were very helpful.
To all of you, who read this post: If you happen to be in Central Europe, consider adding this picturesque historical town to your list of places to visit. We highly recommend it.