1994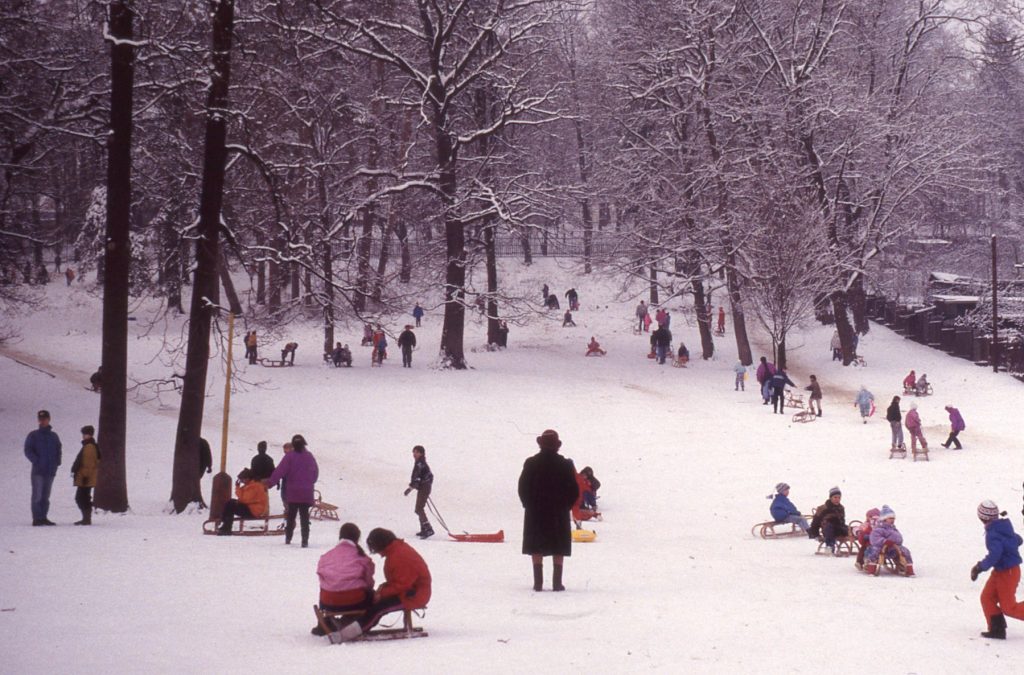 After a big snowfall in Humenné, Slovakia, Steve came upon this classical scene.
A nagy havazás után a szlovákiai Homonnán Steve fotózta ezt a klasszikus jelenetet.
1995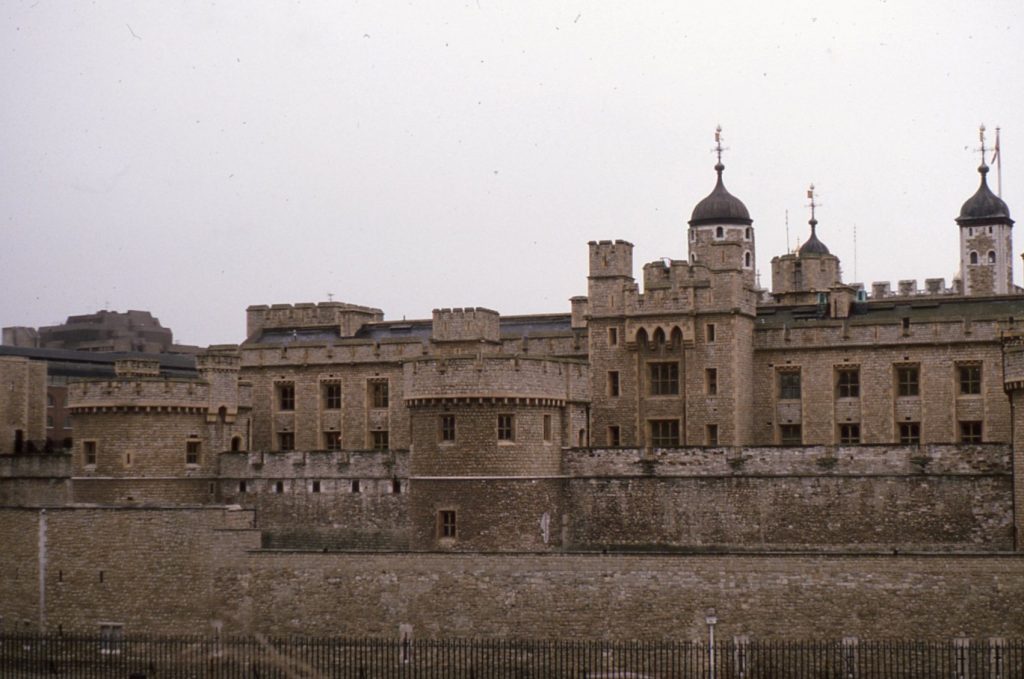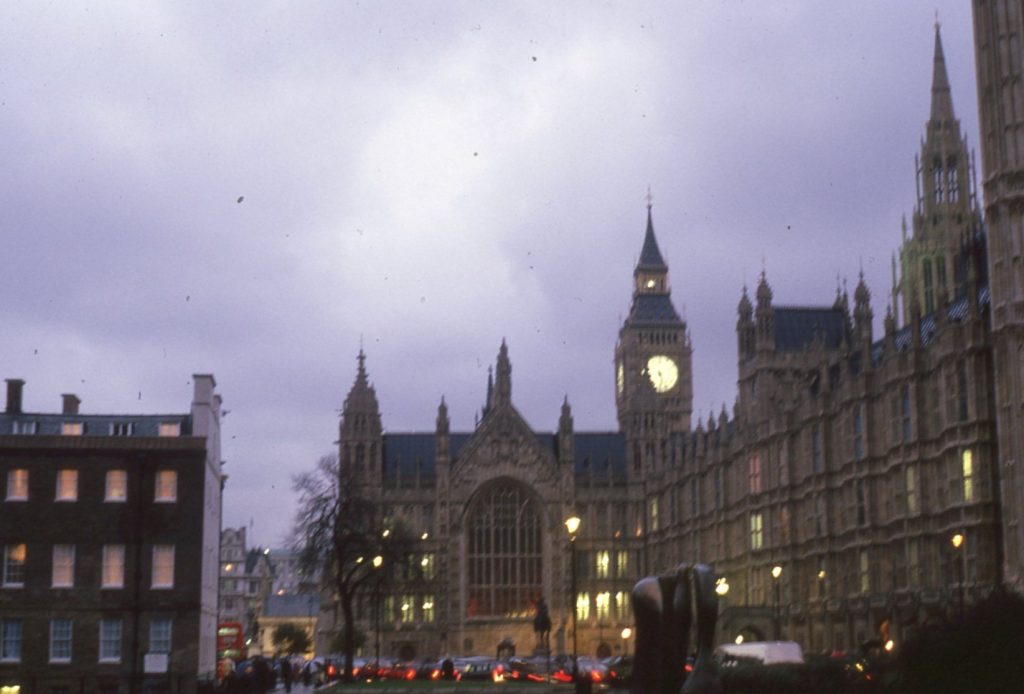 Saw some famous sights of London.
Megnéztük London néhány híres látnivalóját.
2000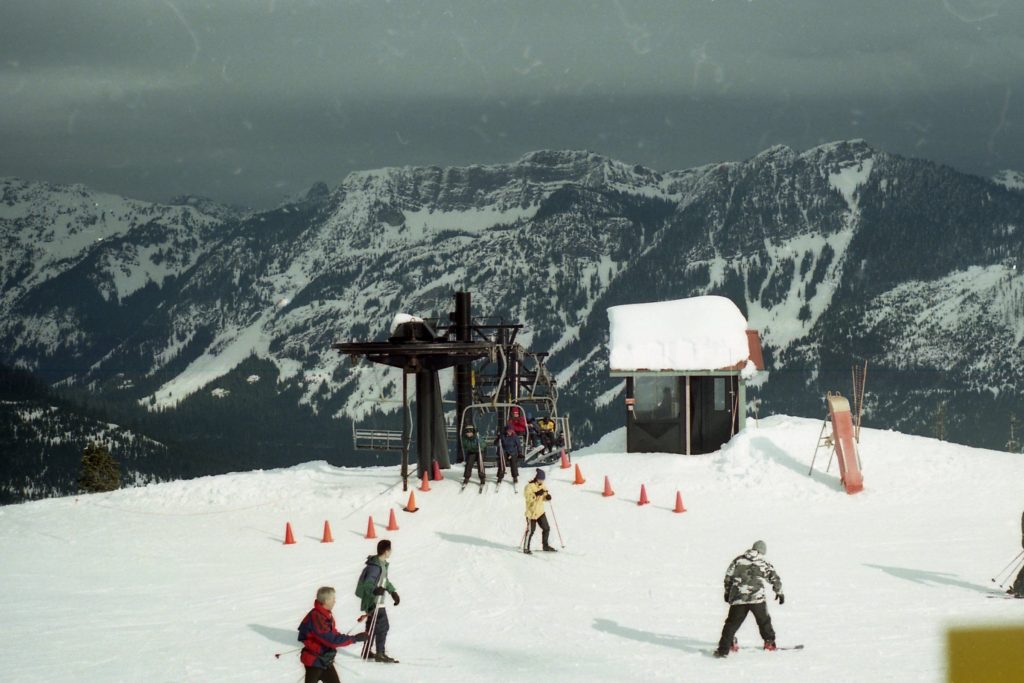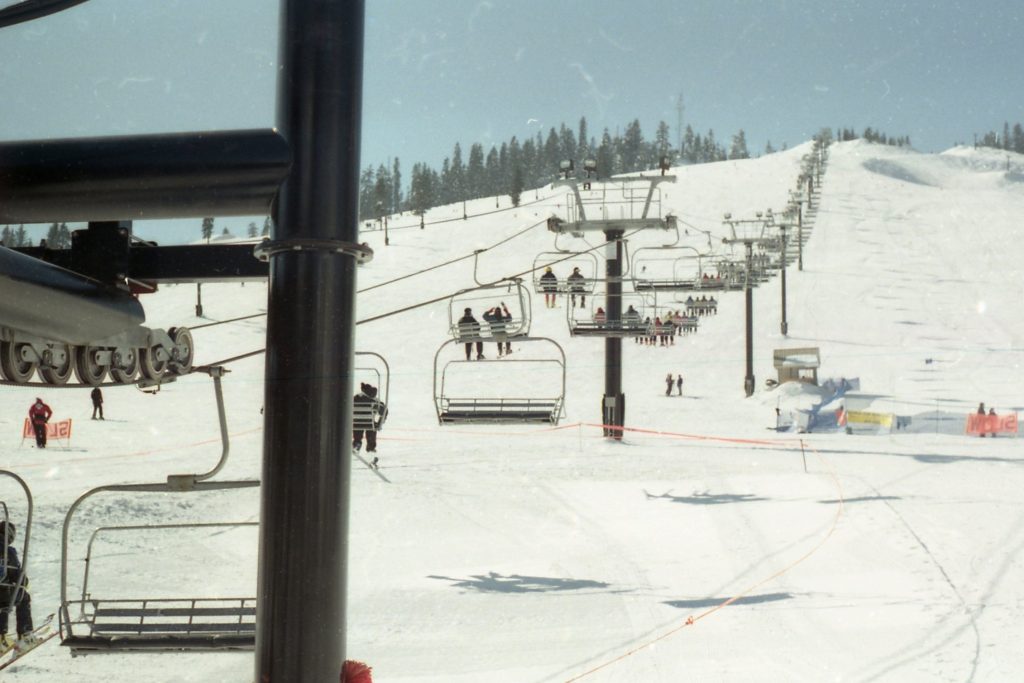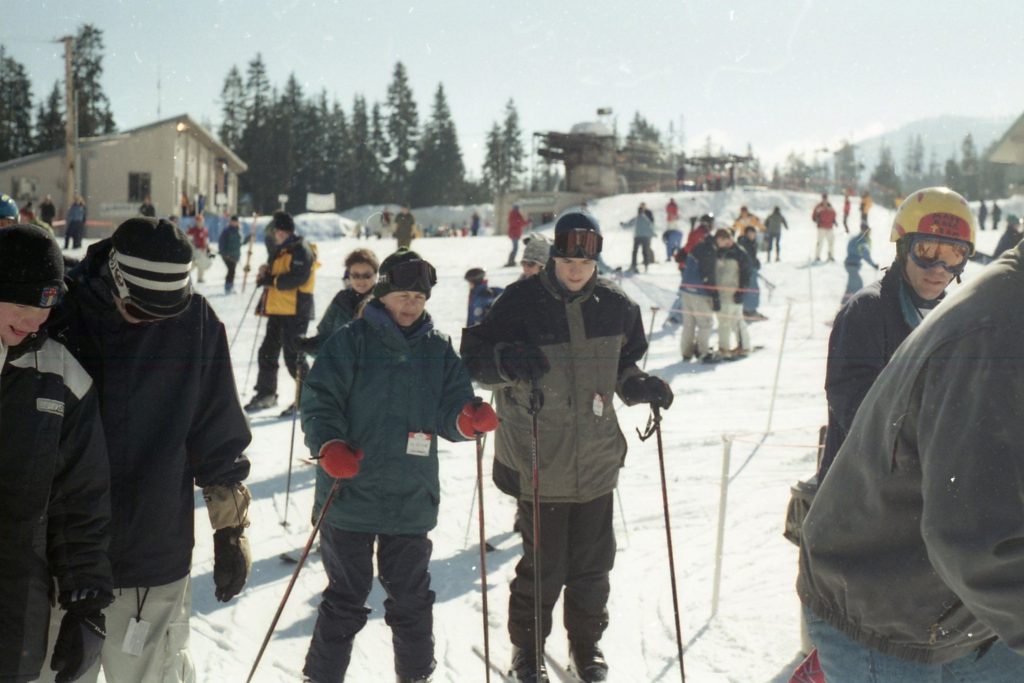 A full day of skiing at Snoqualmie Pass, in the Cascades.
Egész napos síelés a Snoqualmie-hágónál.
2005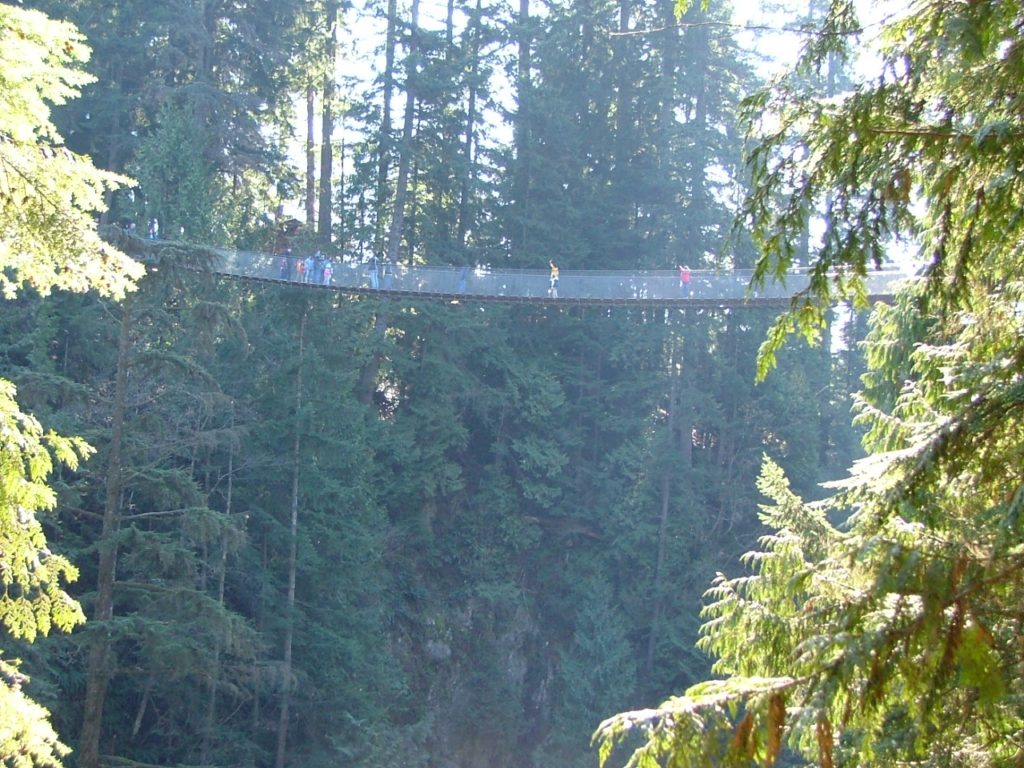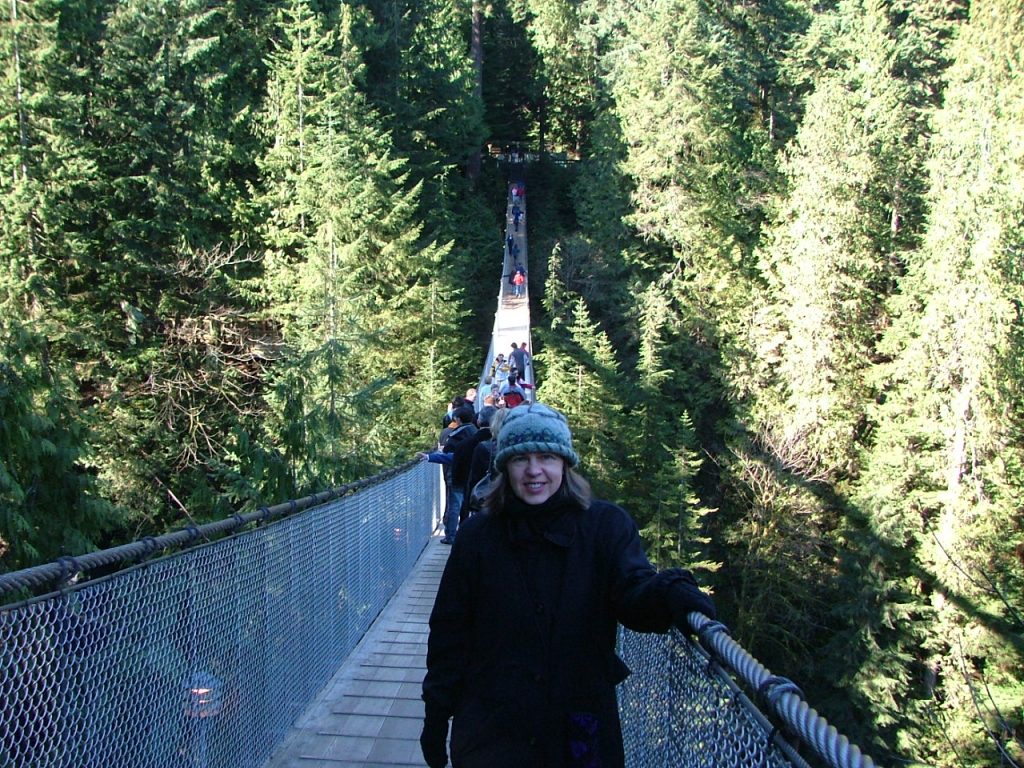 Walking on the Capilano Suspension Bridge in North Vancouver, British Columbia.
Séta a Capilano függőhídon Észak-Vancouverben, Brit Columbiában.
2011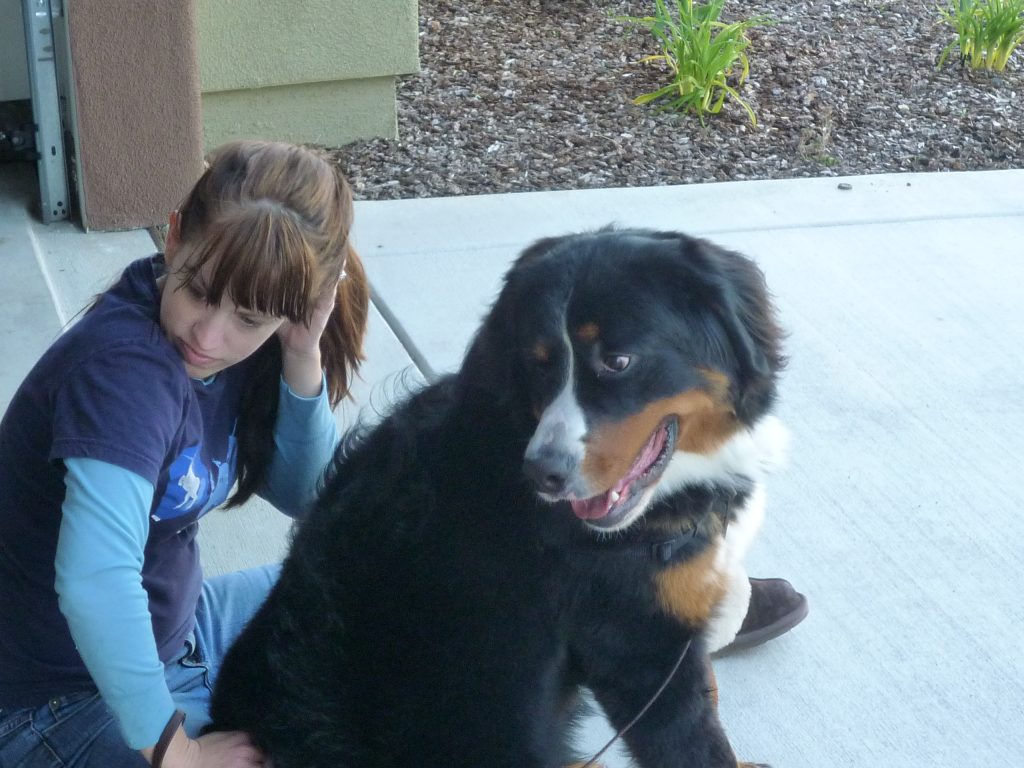 Dávid and Steve are constructing a raised bad while Jolene and Báró surepvise.
Dávid és Steve kerti magaságyást építenek.  Jolene és Báró felügyelik a munkát.
2018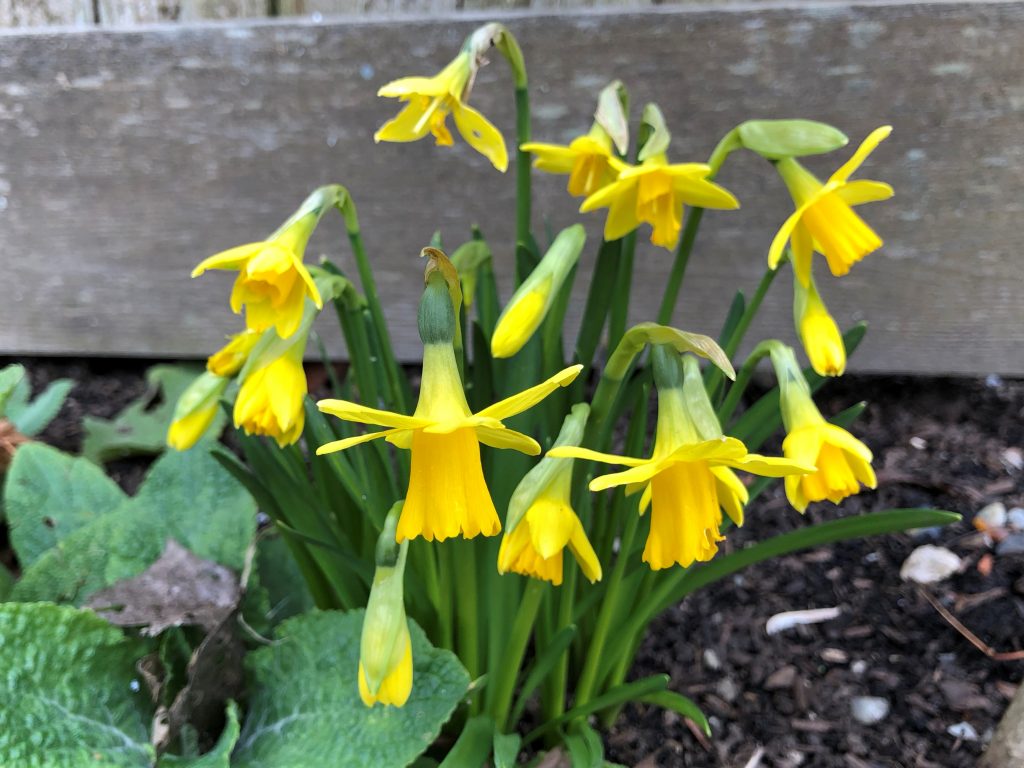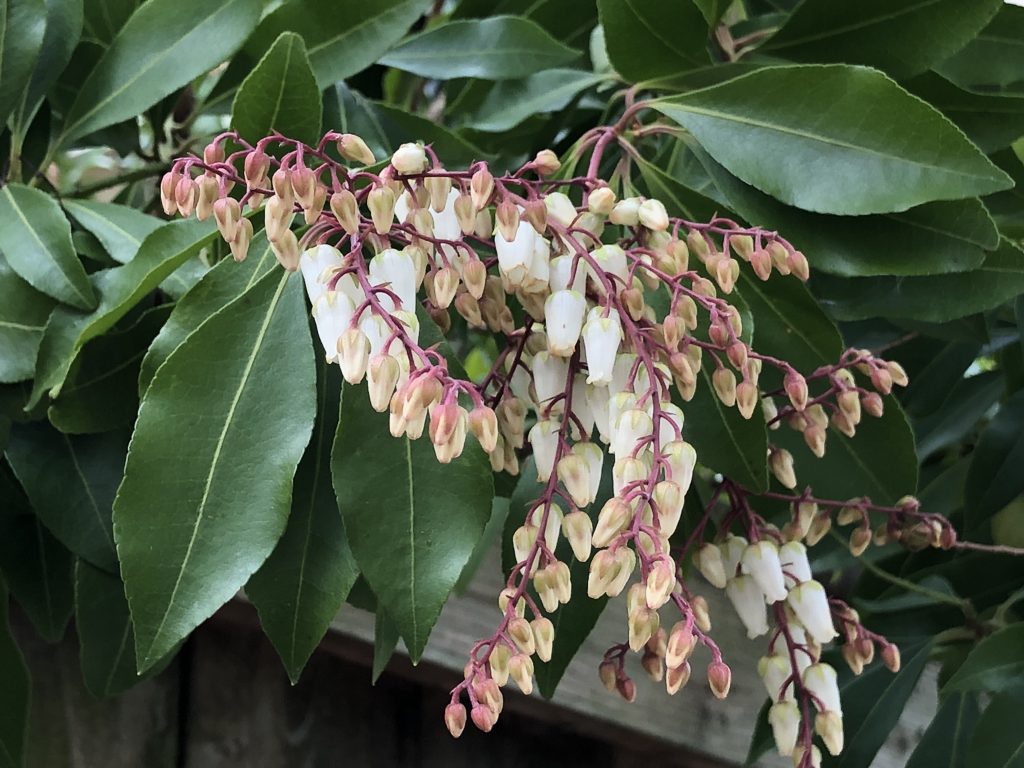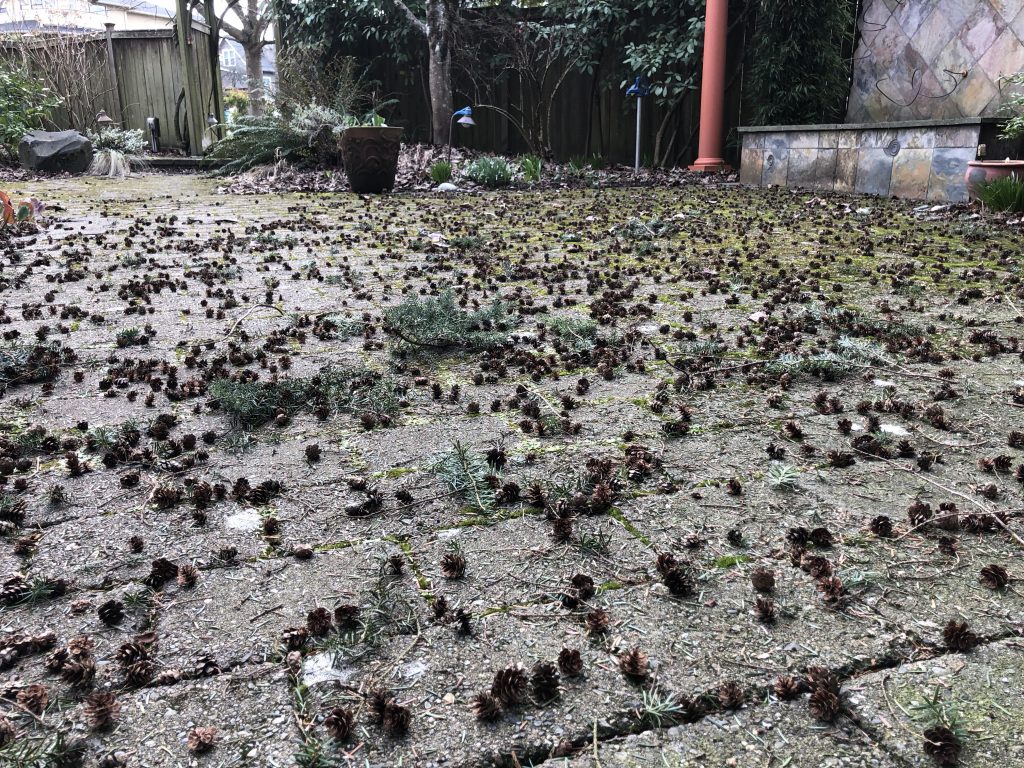 Early spring flowers in the garden and the aftermath of a windstorm.
Kora tavaszi virágok a kertben és a szélvihar következménye.