1993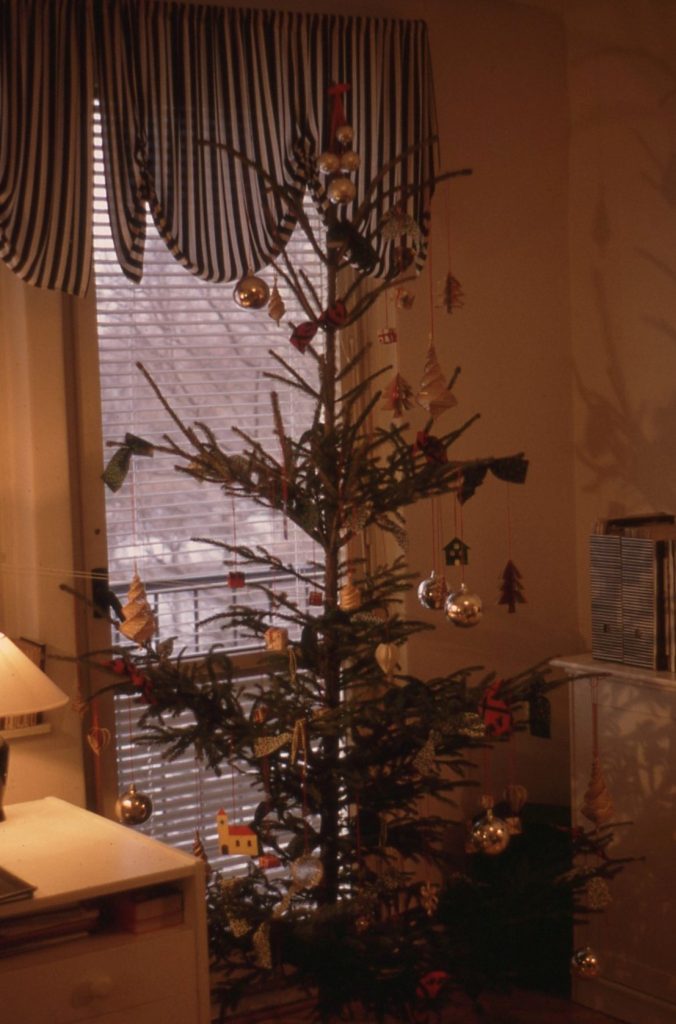 Our first Chistmas together with Steve in my apartment in Dunajská Streda, Slovakia.
Első közös karácsonyunk Steve-vel a dunaszerdahelyi lakásunkban.
1994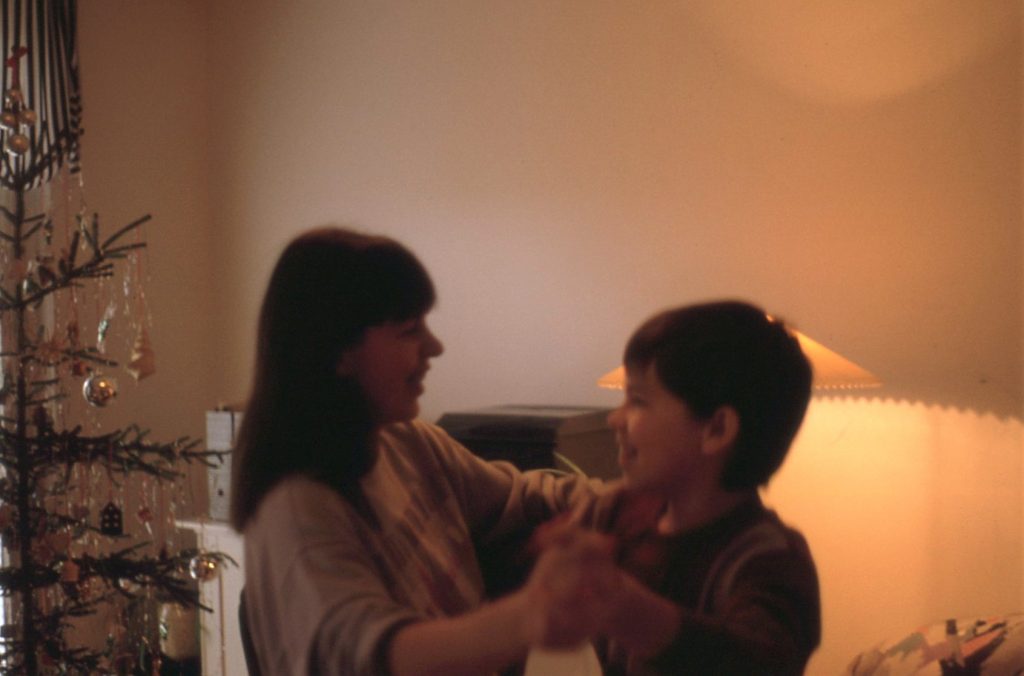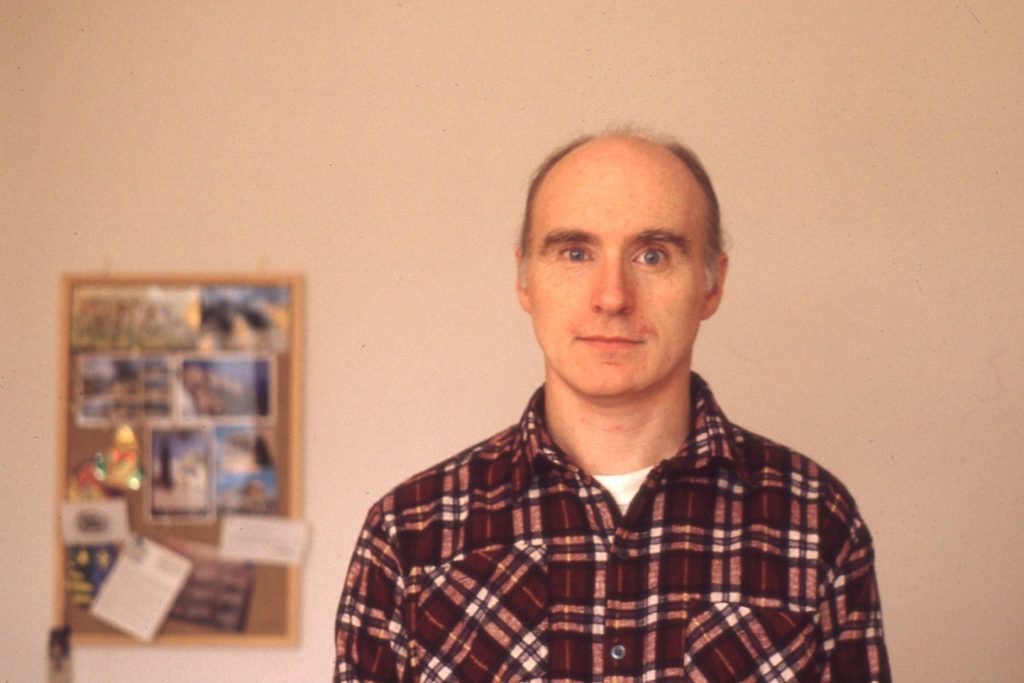 Dancing with Dávid around the Christmas tree.  Steve shaved his beard as a present for me before he proposed that evening.
Tánc Dáviddal a karácsonyfa körül.  Steve ajándékként ma este leborotválta a szakállát, mielőtt megkérte a kezemet.
1996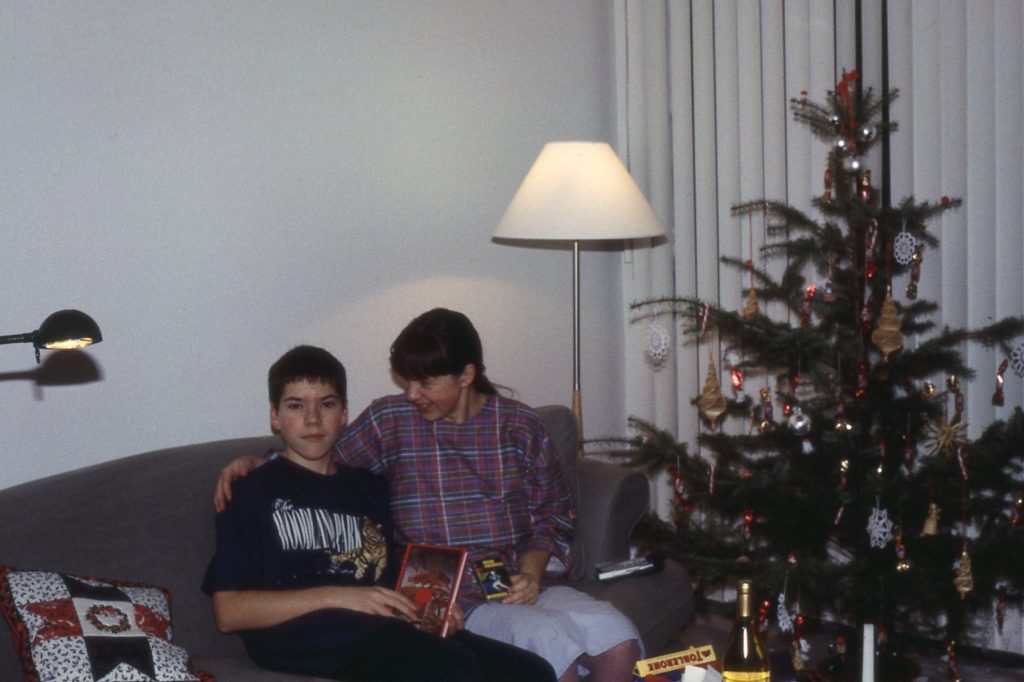 Our first Christmas while living in America.
Első karácsonyunk azután, hogy Amerikába költöztünk.
1997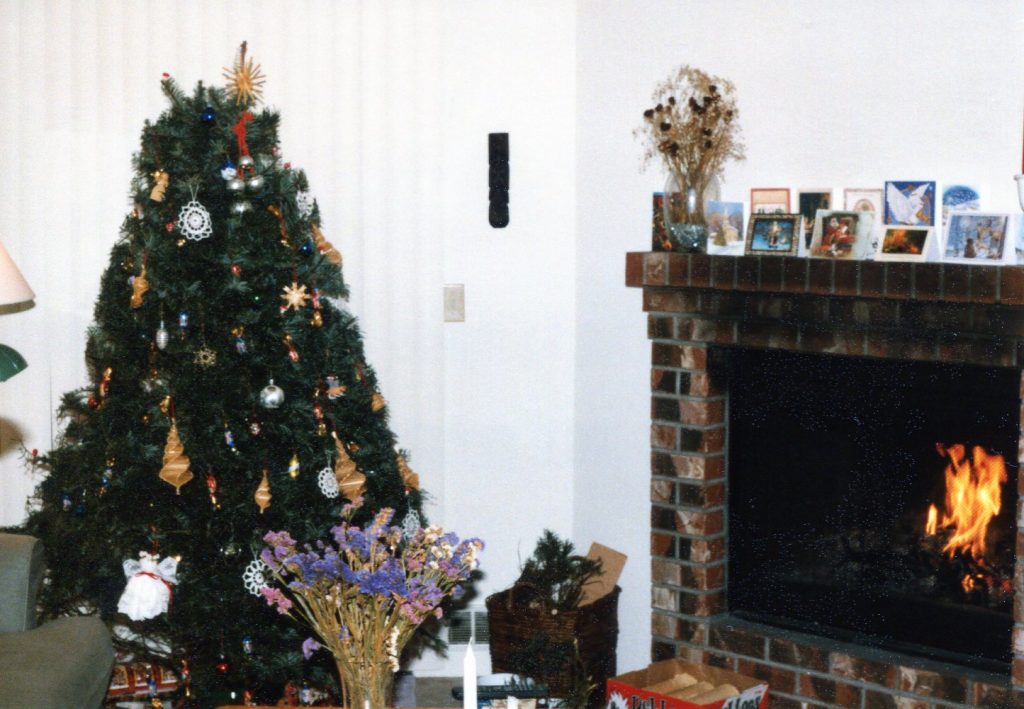 Cozy evening by the wood burning fireplace in our Lynnwood apartment.
Hangulatos este a kandalló mellett a Lynnwood-i lakásunkban.
2002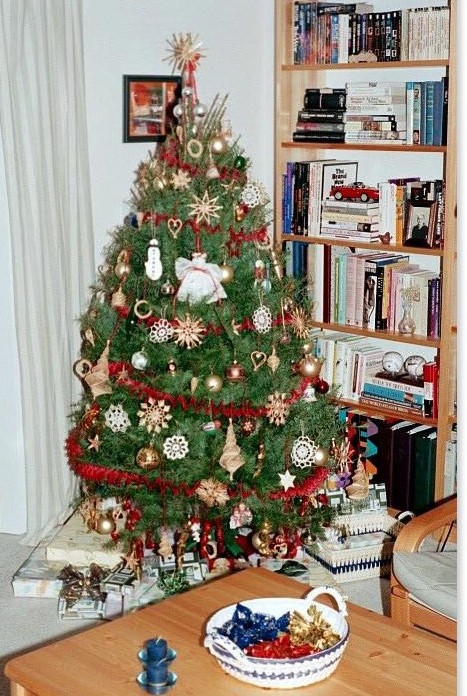 Our tree in our condo.
A karácsonyfánk az öröklakásunkban.
2004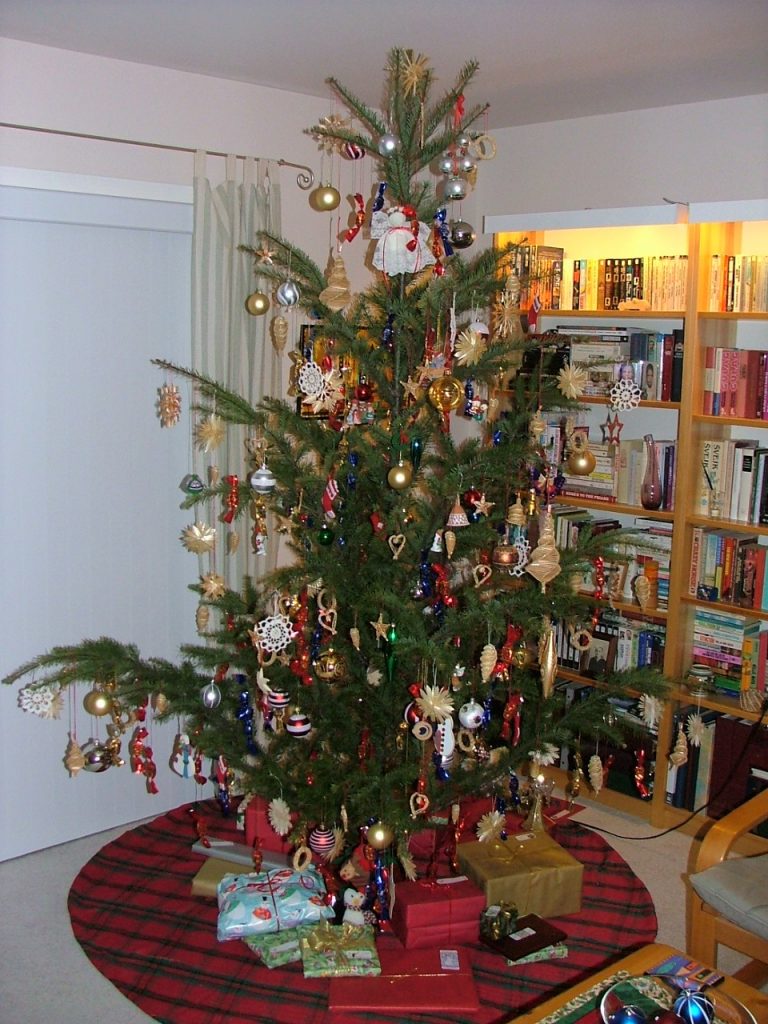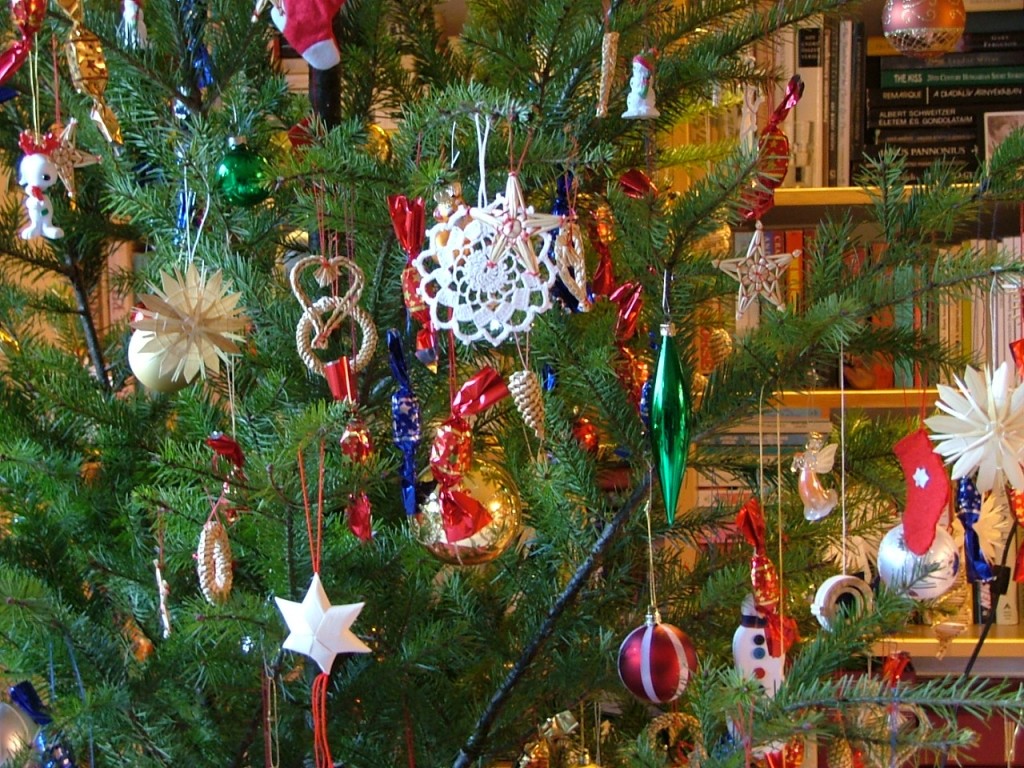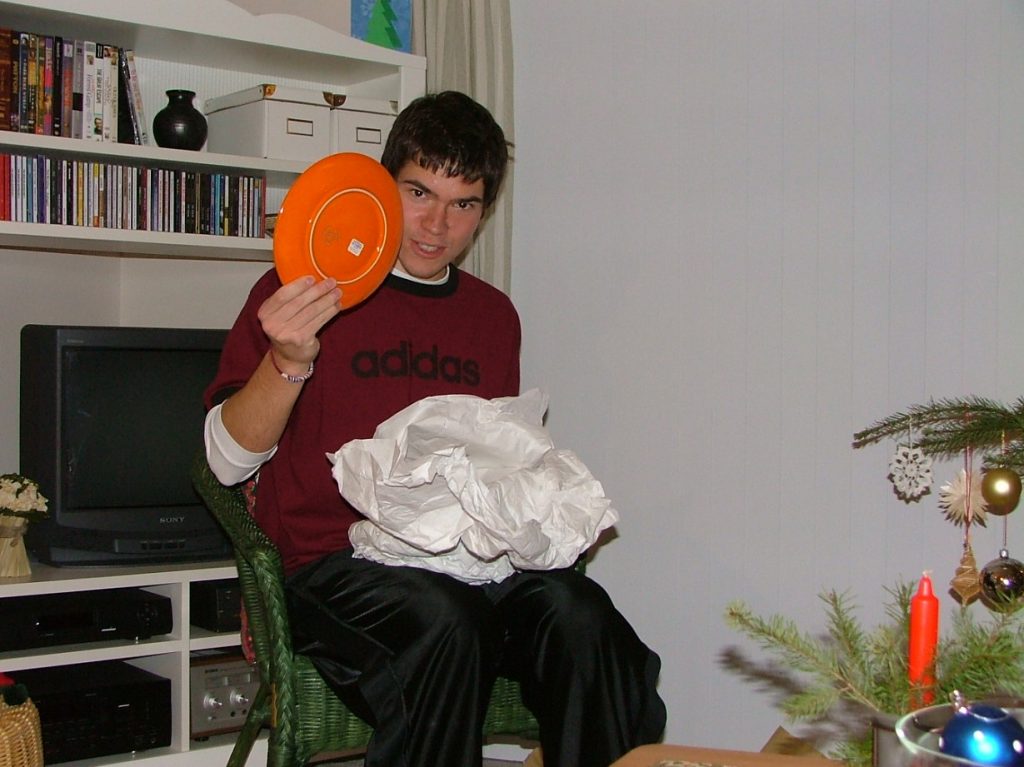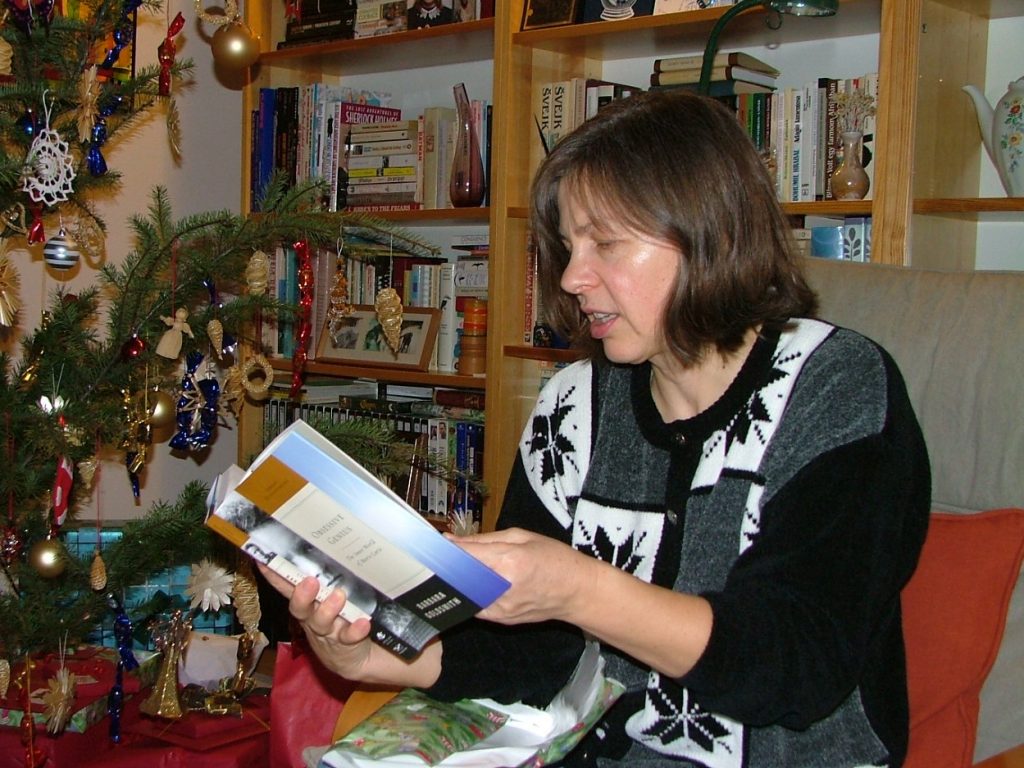 Enjoying our Christmas gifts.
Élvezzük a karácsonyi ajándékokat.
2005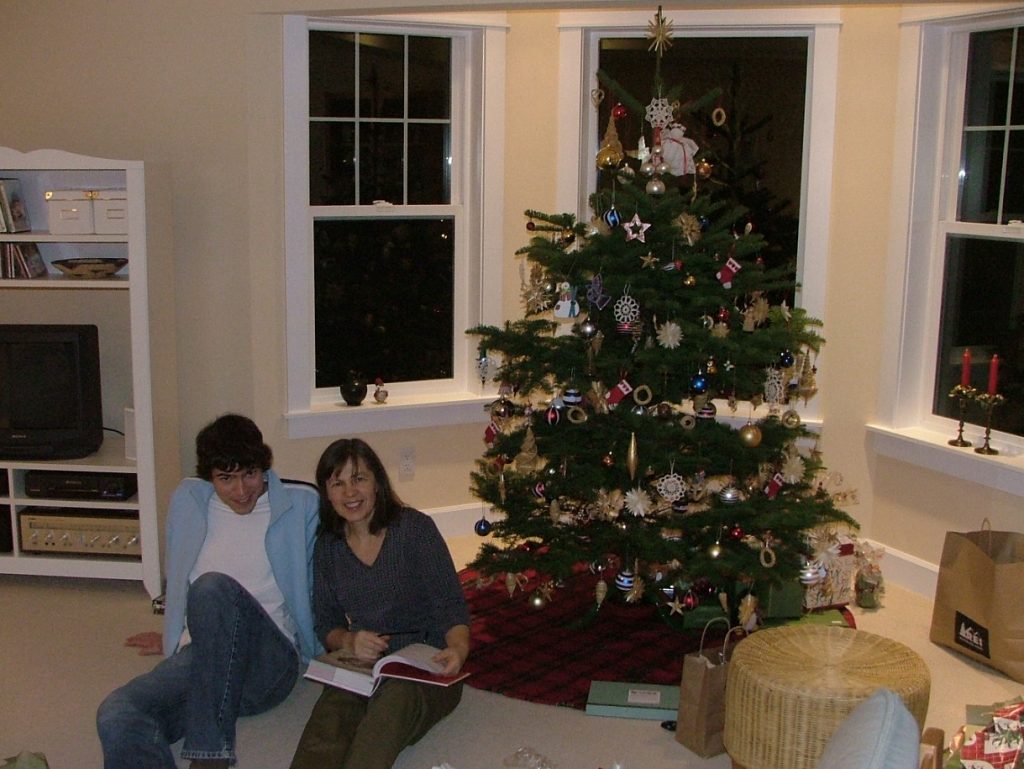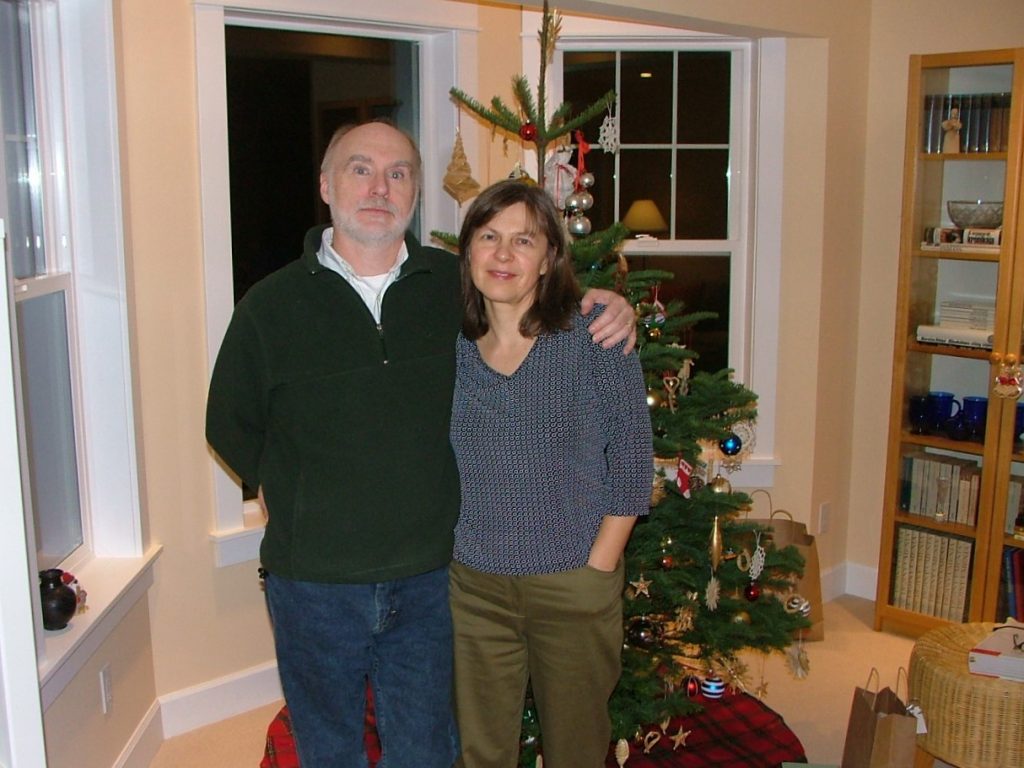 First Christmas in our new house in Seattle.
Az első karácsonyunk az új házunkban Seattle-ben.
2006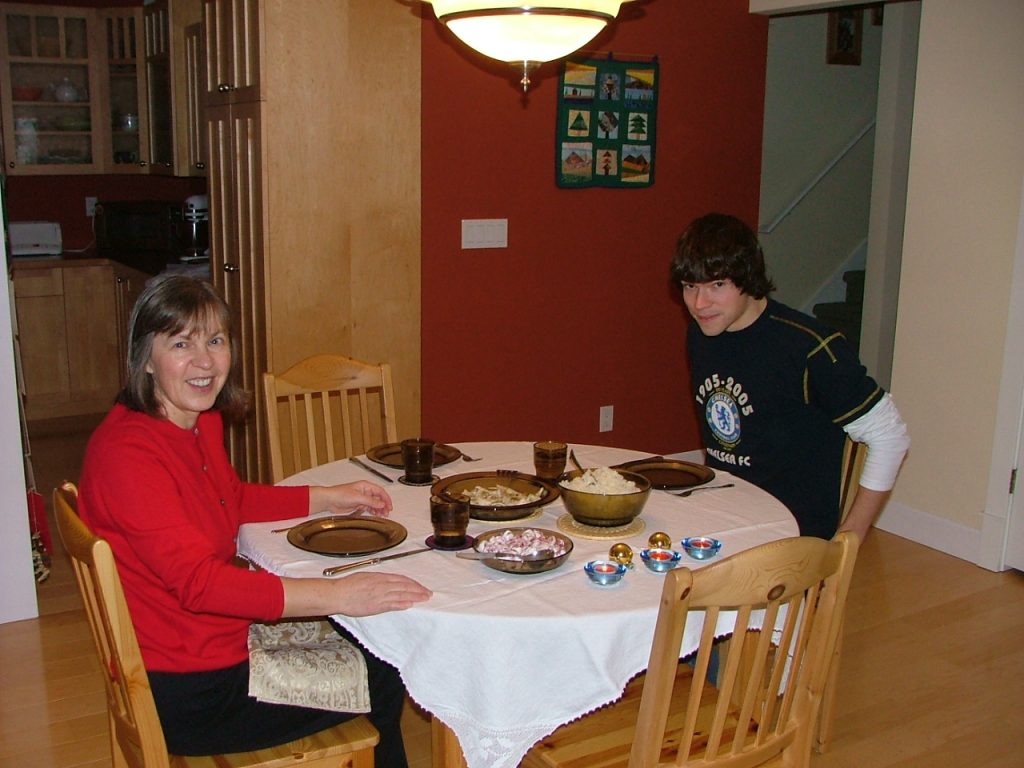 Dávid is back home from California for Christmas.
Dávid itthon karácsonyra Kaliforniából.
2007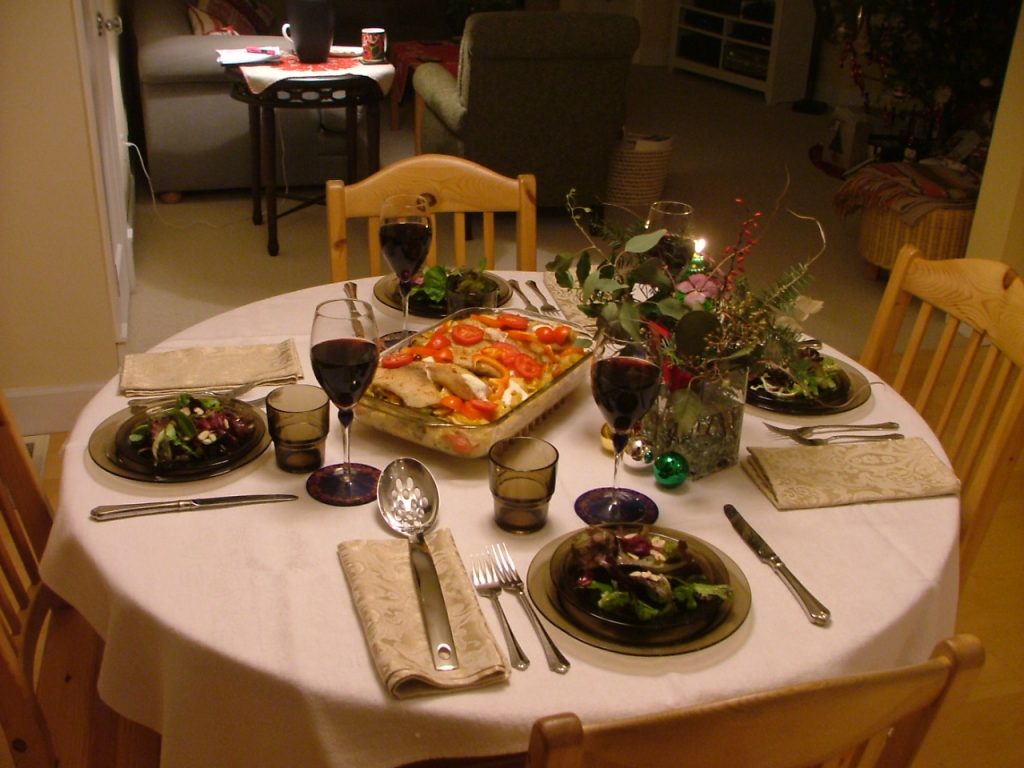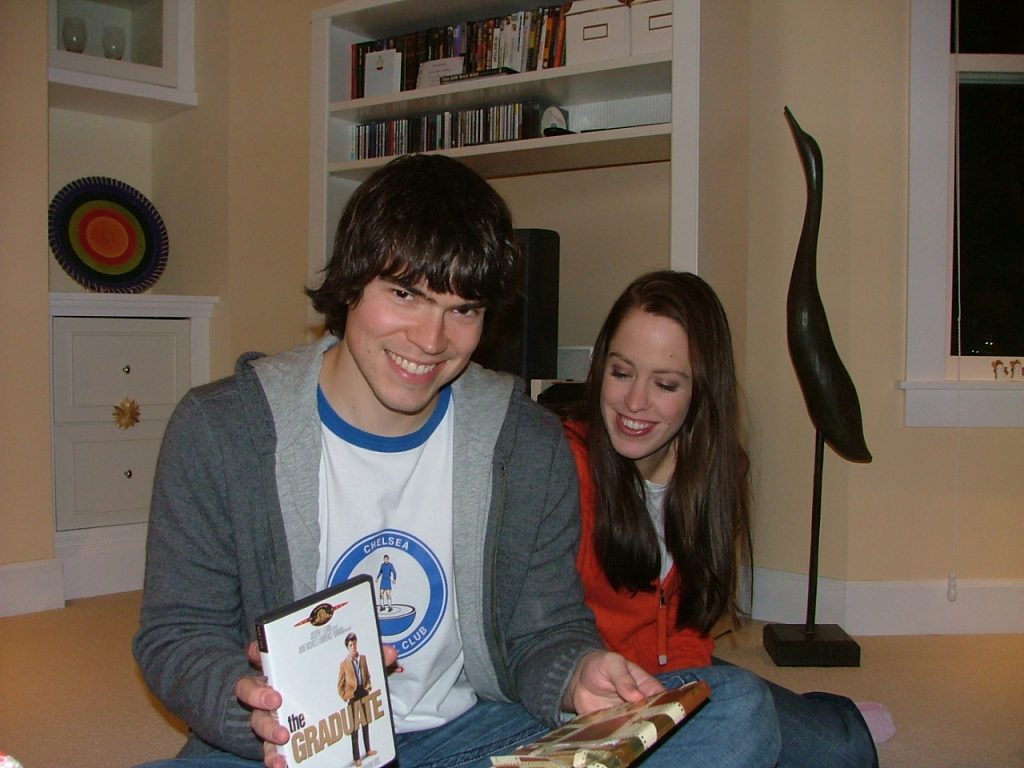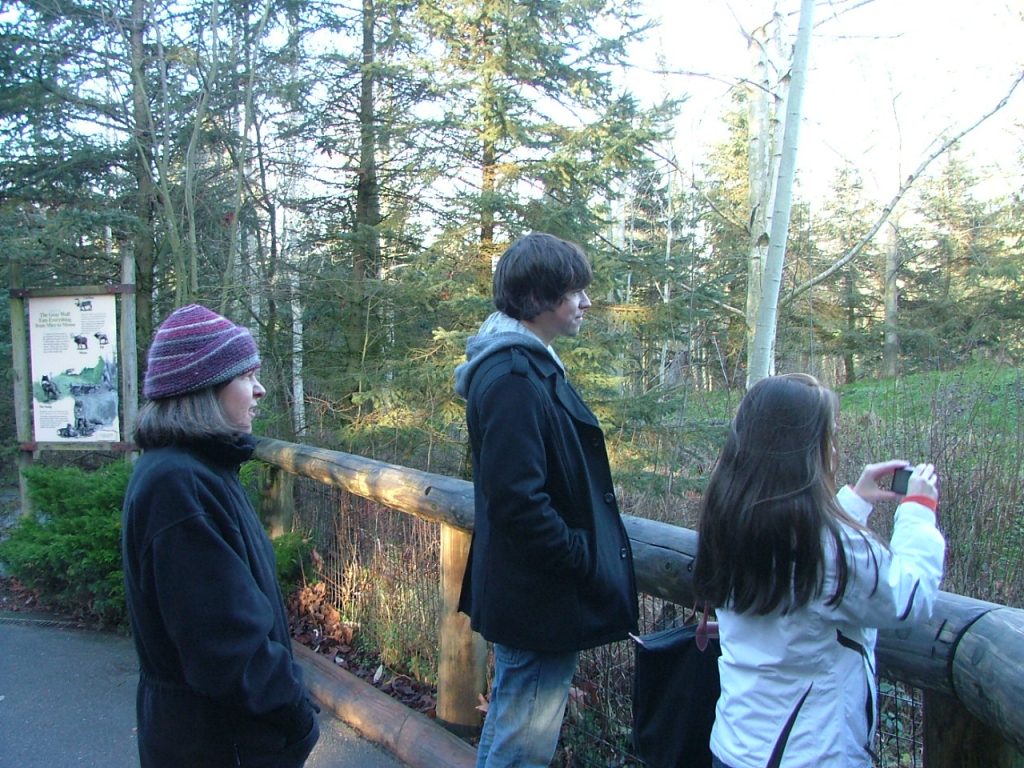 We were happy to have our future daughter-in-law with us for Christmas.  We found time to visit the Woodland Park Zoo that afernoon.
Örültünk, hogy karácsonykor itt lehetett velünk leendő menyünk.  Délután találtunk időt arra, hogy ellátogassunk a helyi állatkertbe.
2009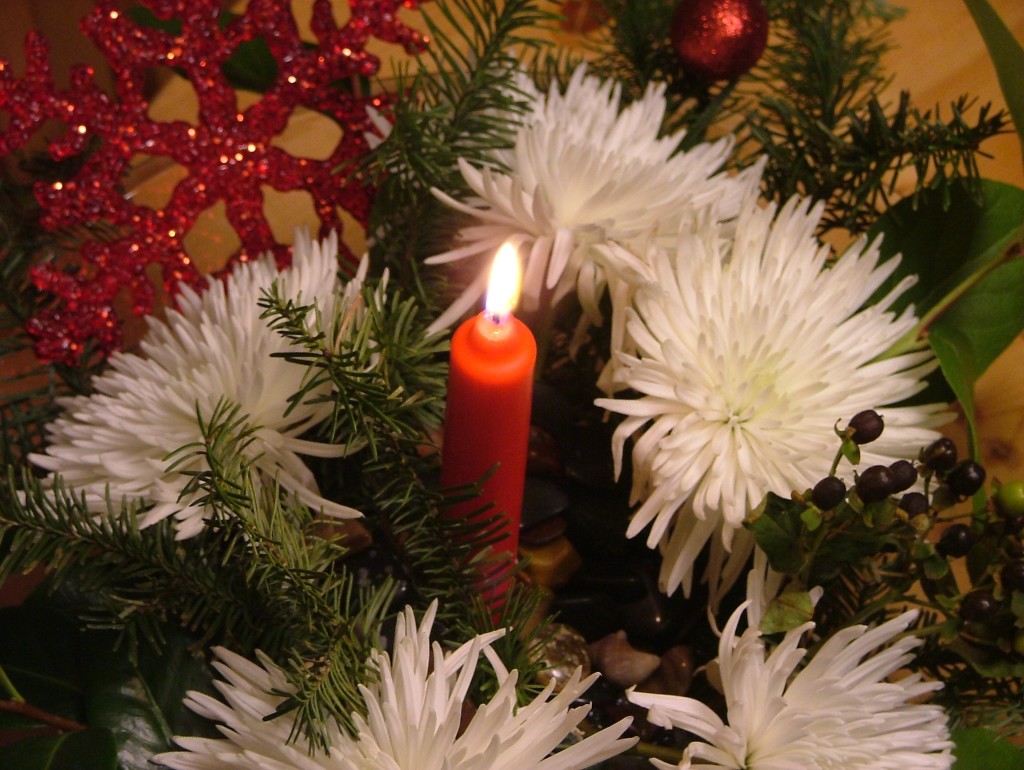 Our Christmas centerpiece.
Karácsonyi asztaldíszünk.
2010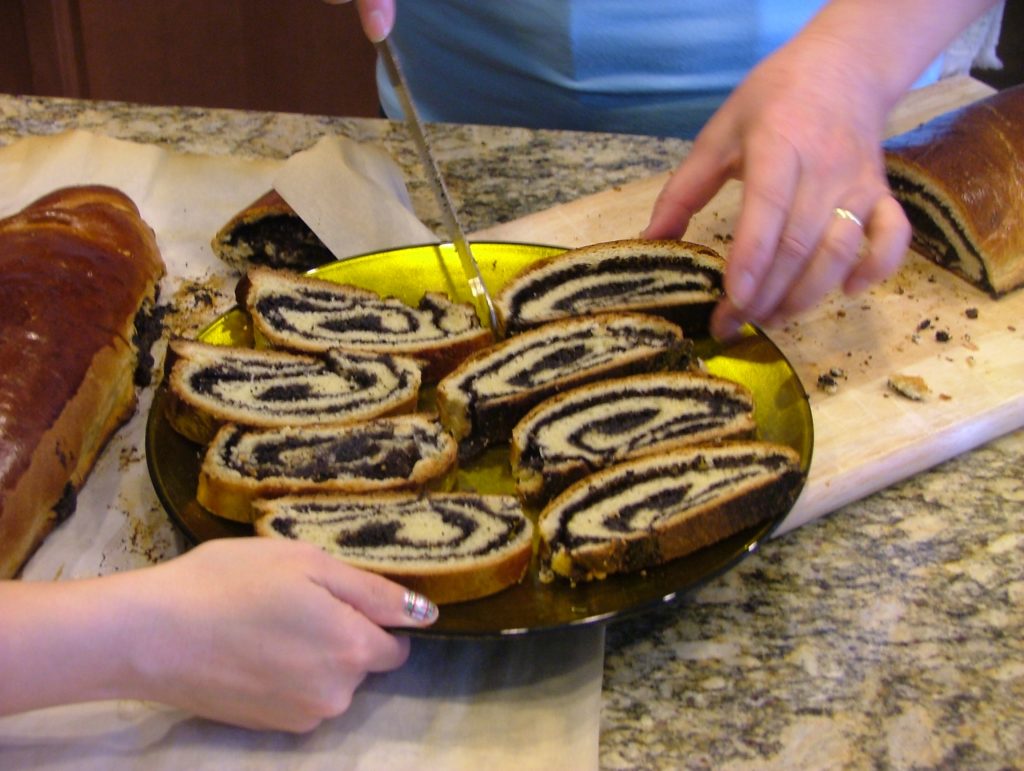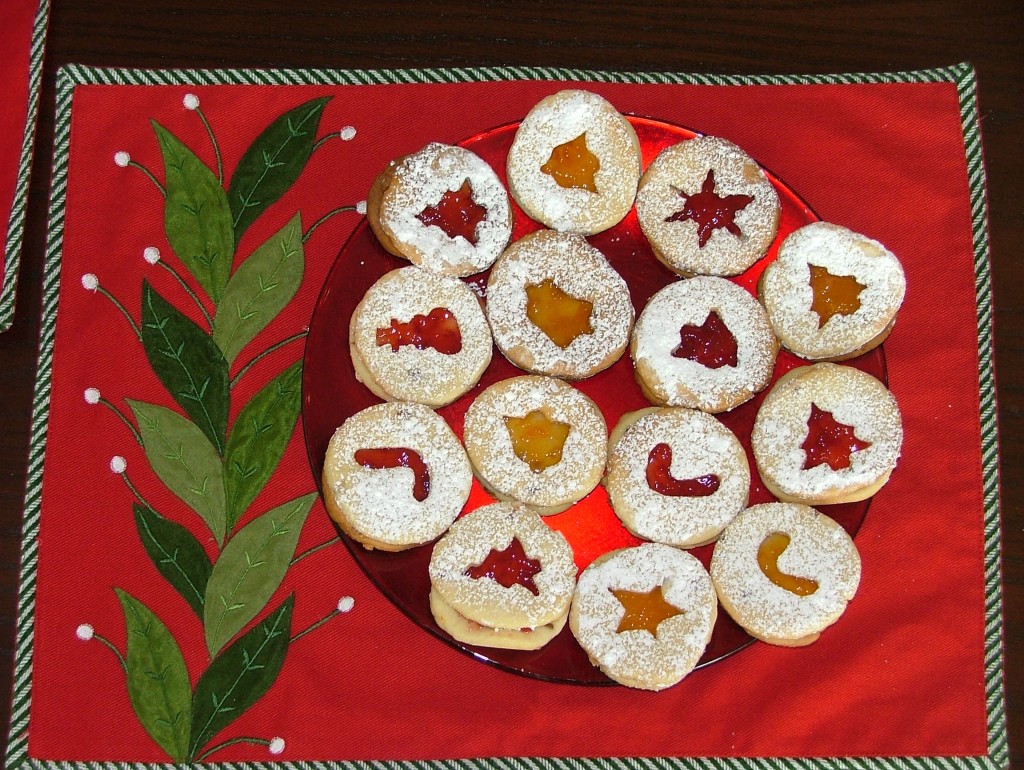 Baking Christmas cookies in California with our daughter-in-law, Jolene.
Karácsonyi sütés menyünkkel, Jolene-nel, Kaliforniában.
2011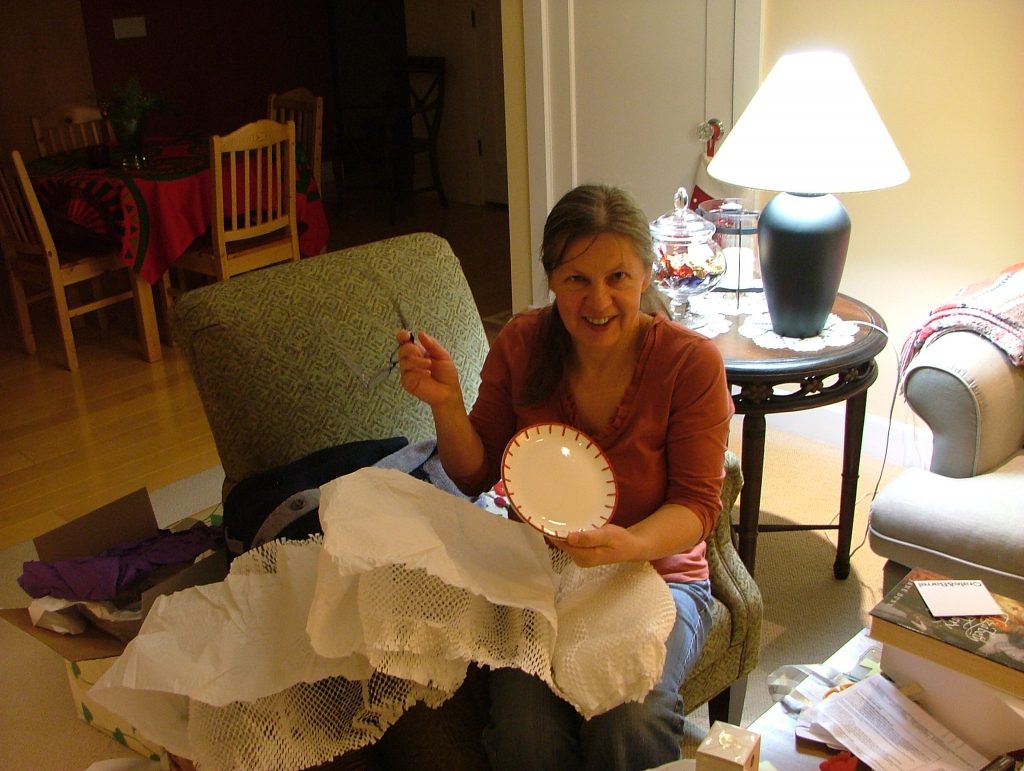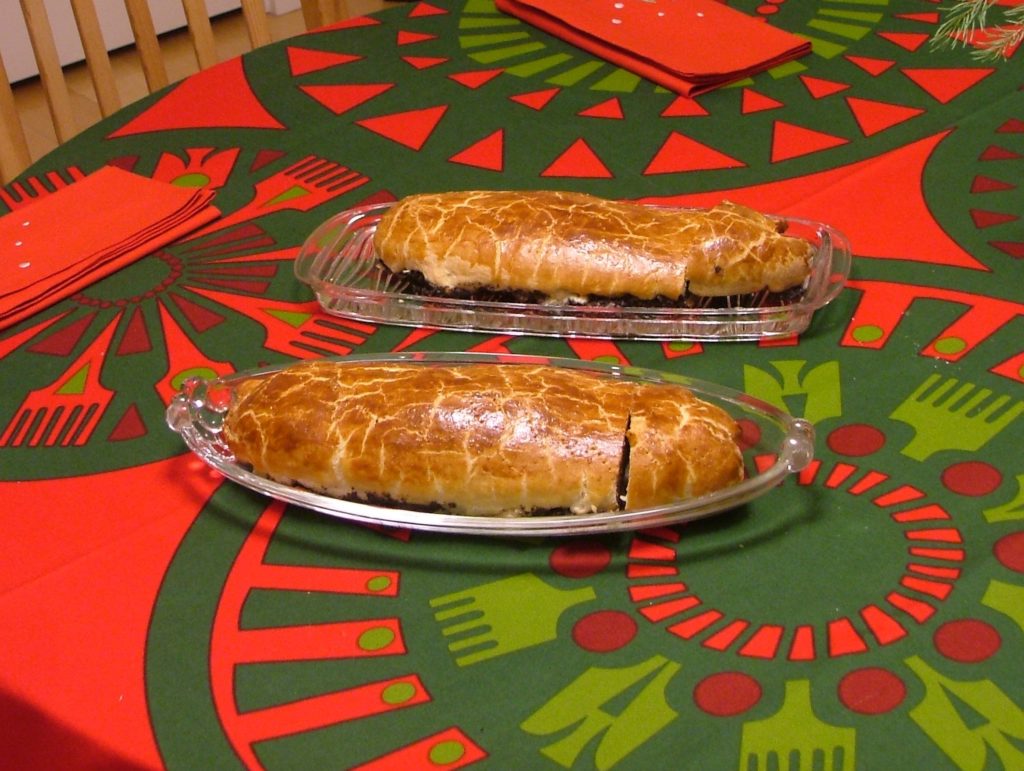 Ready to eat bejgli, a traditional Hungarian Christmas pastry, on our new dessert plates.
Új desszert tányérok.  Jöhet a karácsonyi bejgli.
2012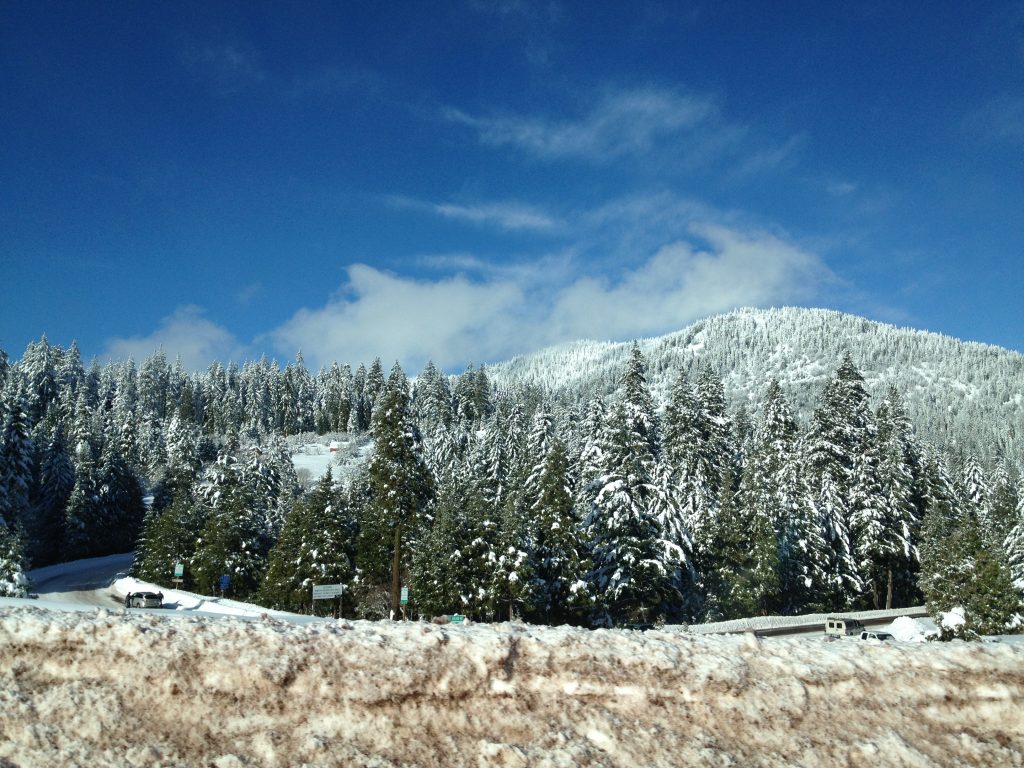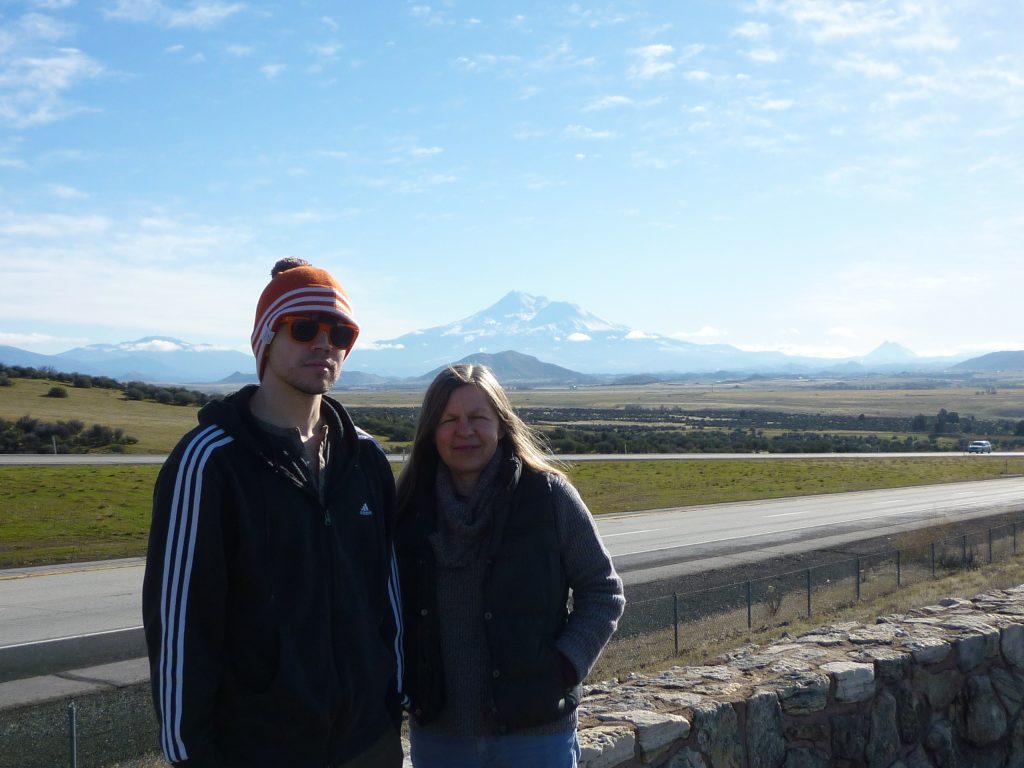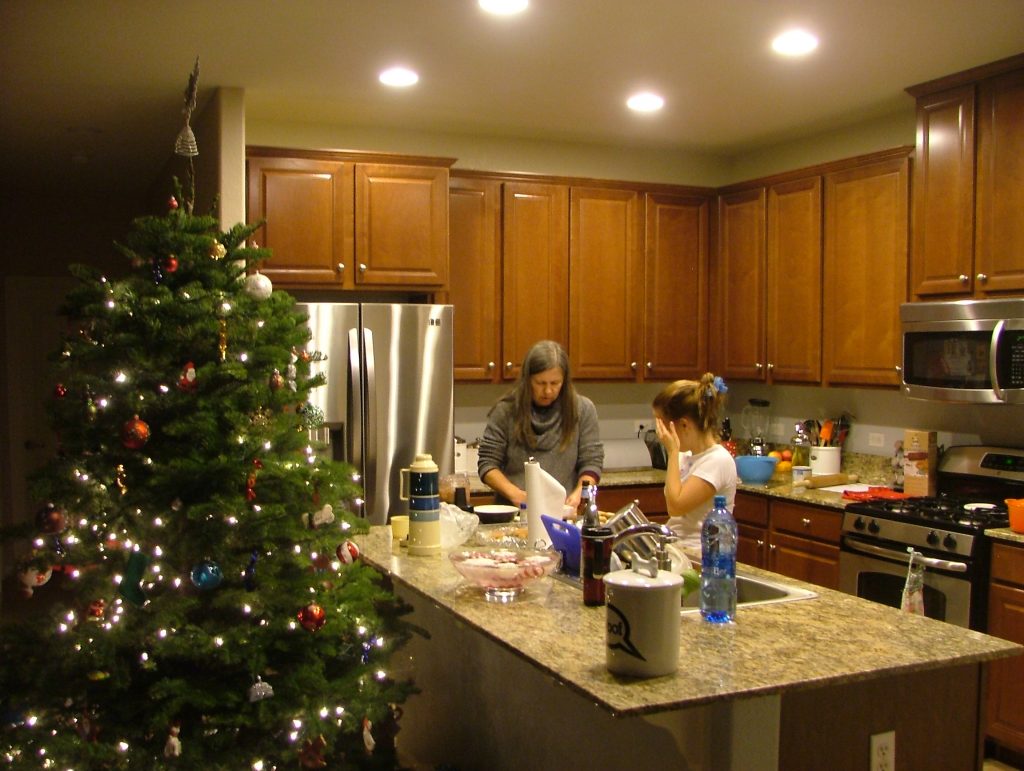 Dávid drove us to California for Christmas.
Dáviddal kocsin Kaliforniába, hogy együtt ünnepelhessük a karácsonyt.
2013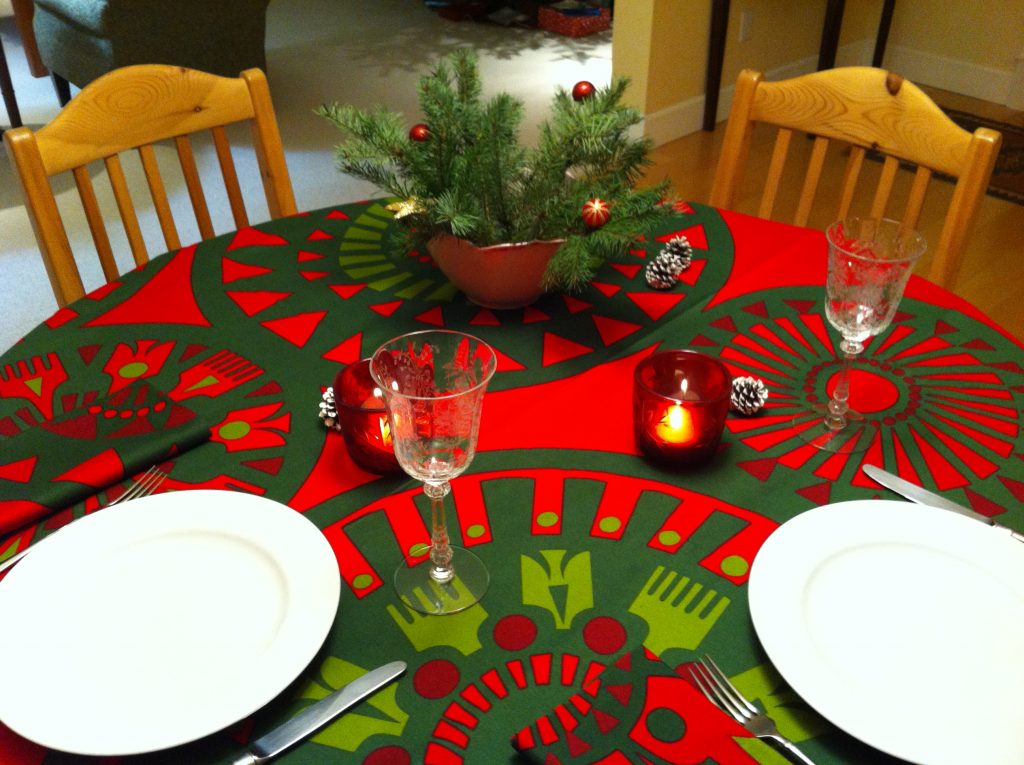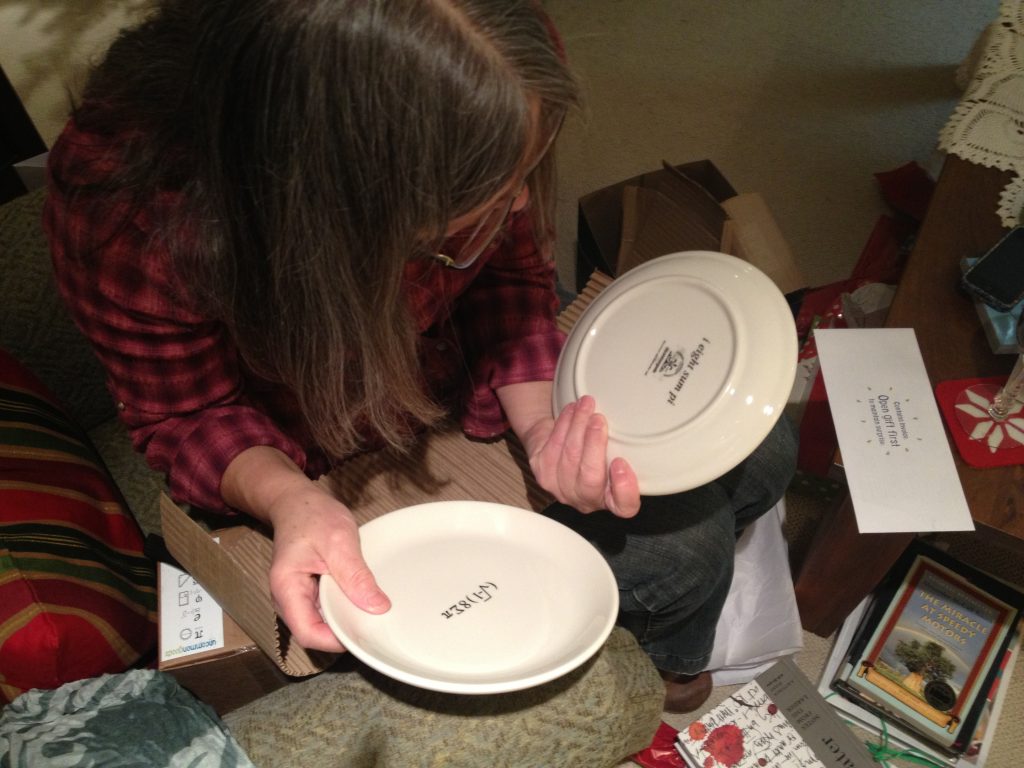 Dinner and then ready for presents.
Vacsora, aztán ajándékbontás.
2015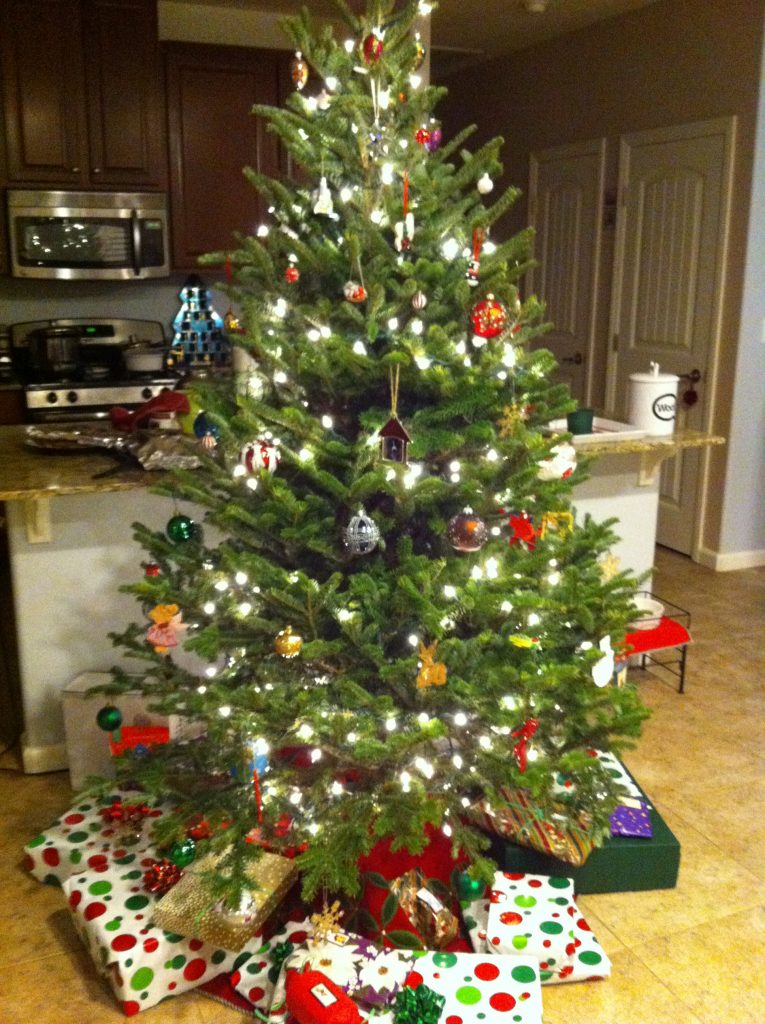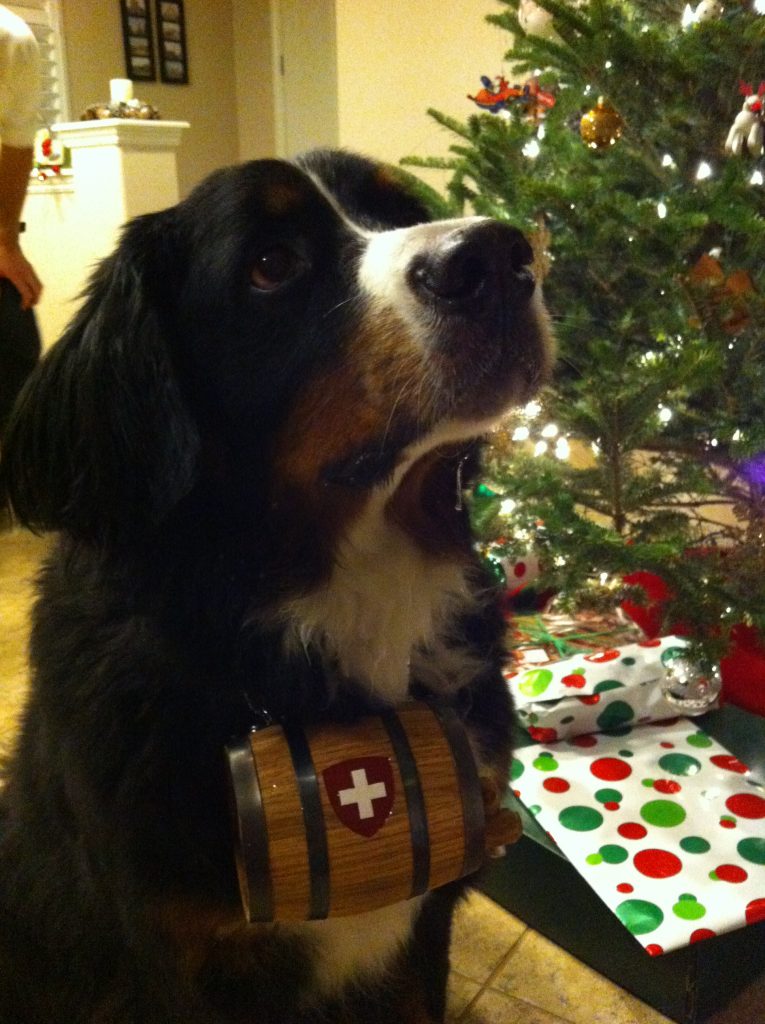 Christmas in California.  Báró is protecting the tree.
Karácsony Kaliforniában.  Báró őrzi a fát.
2017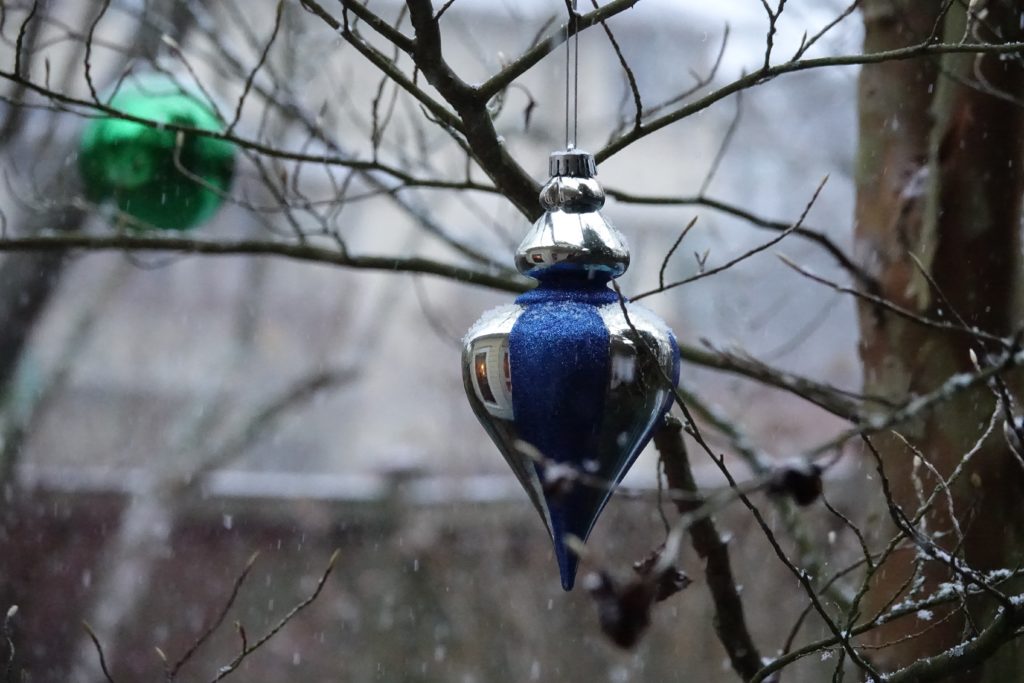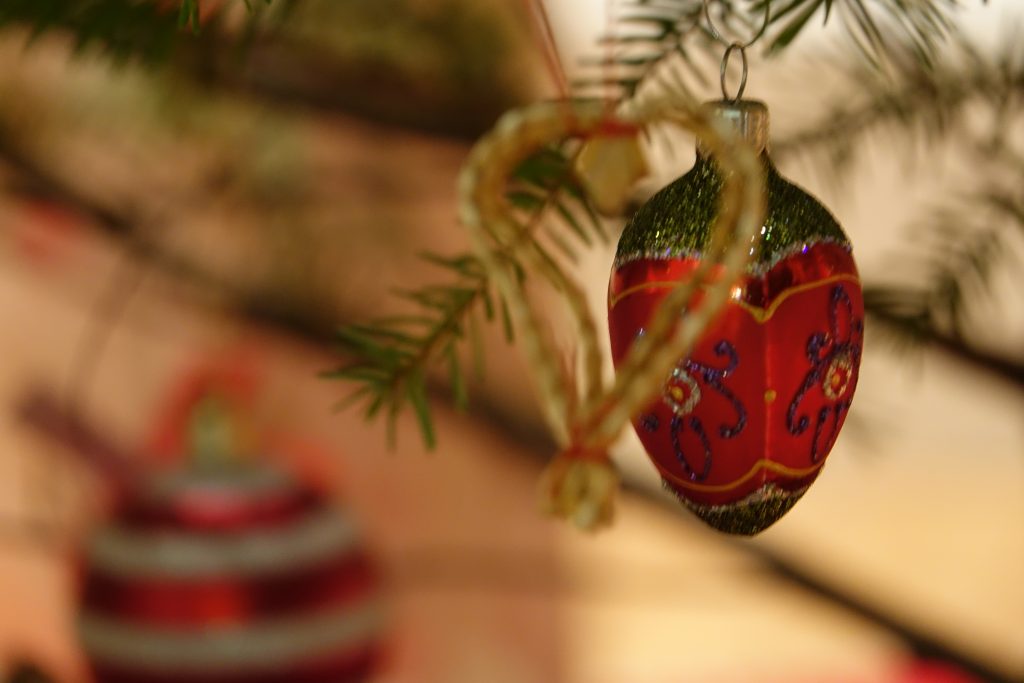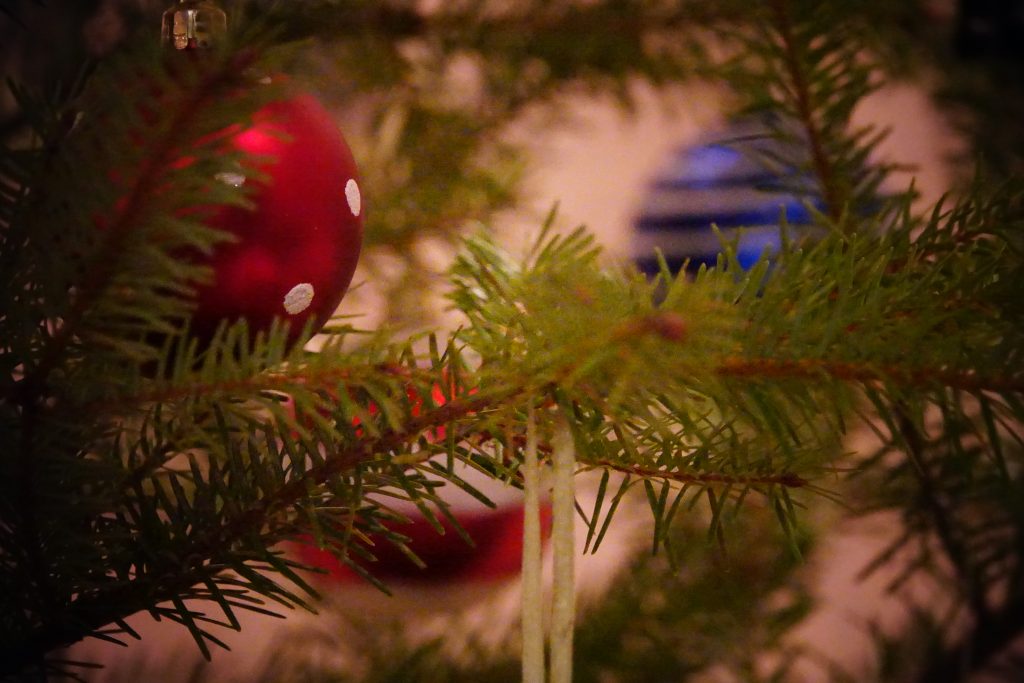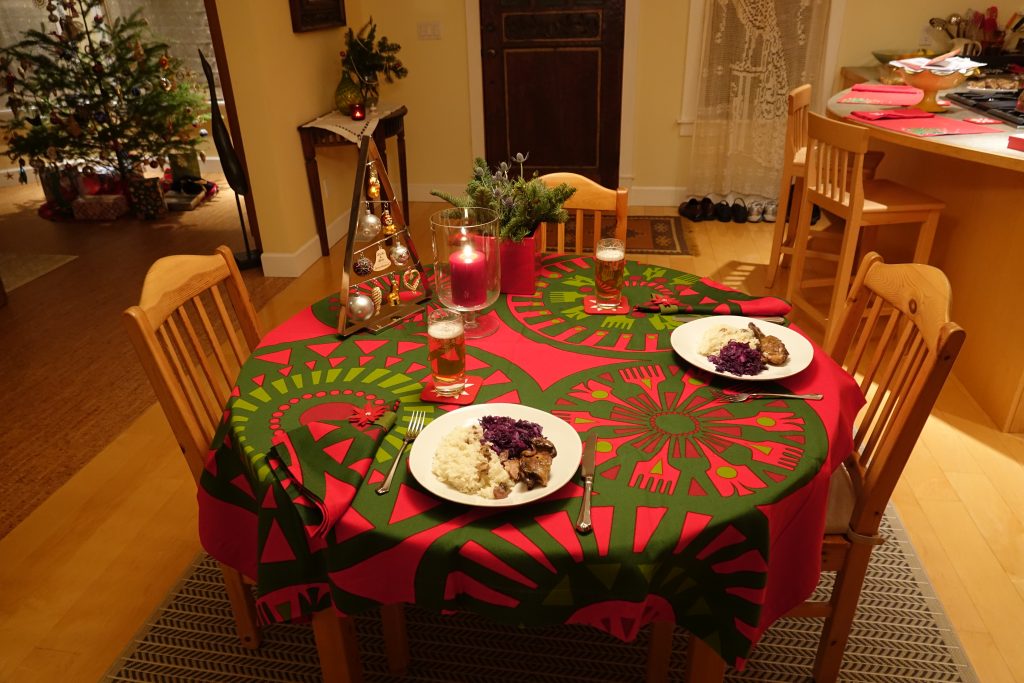 Magic inside and out.
Varázslat kinn és benn.
2019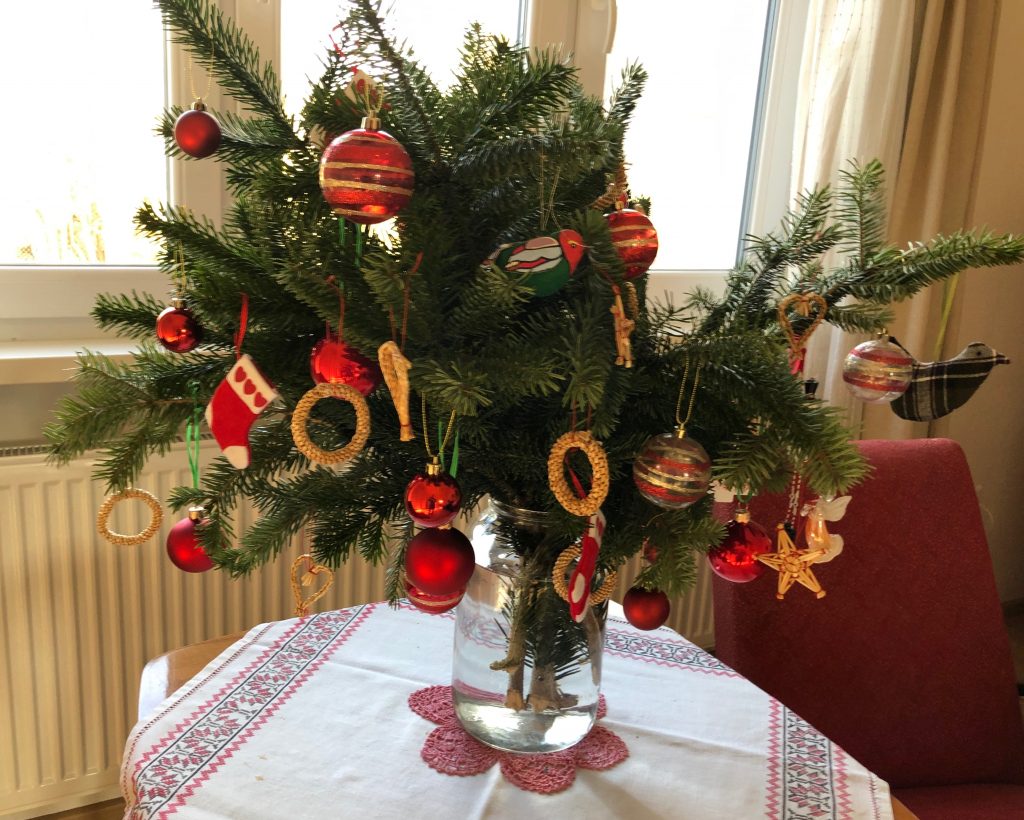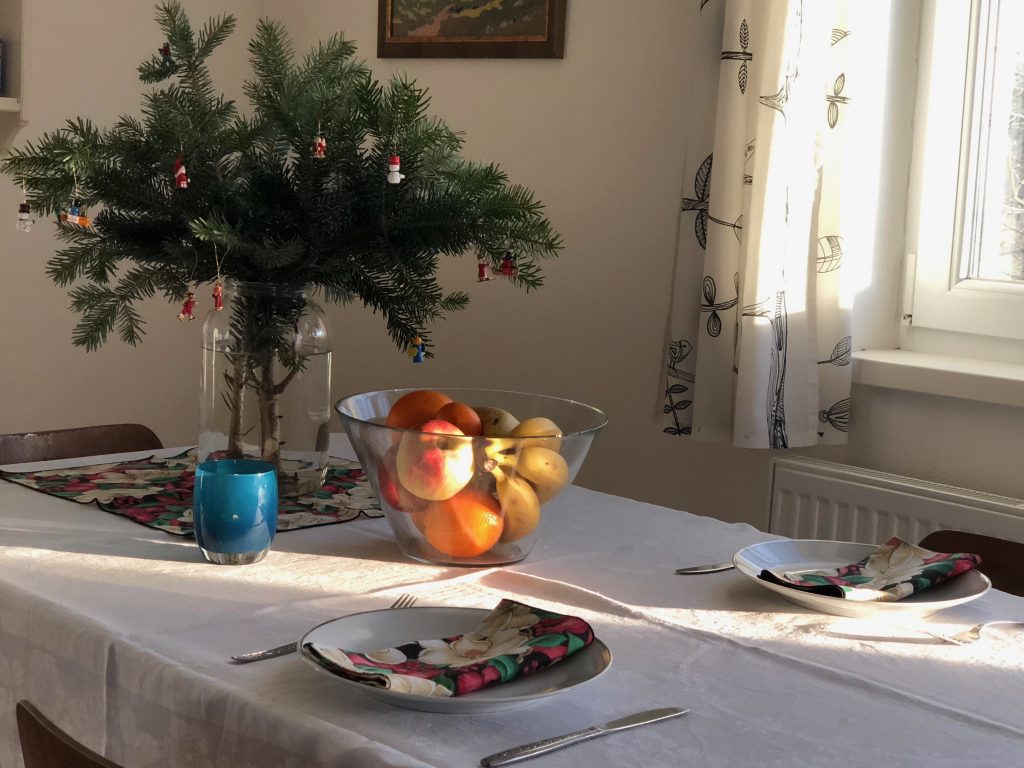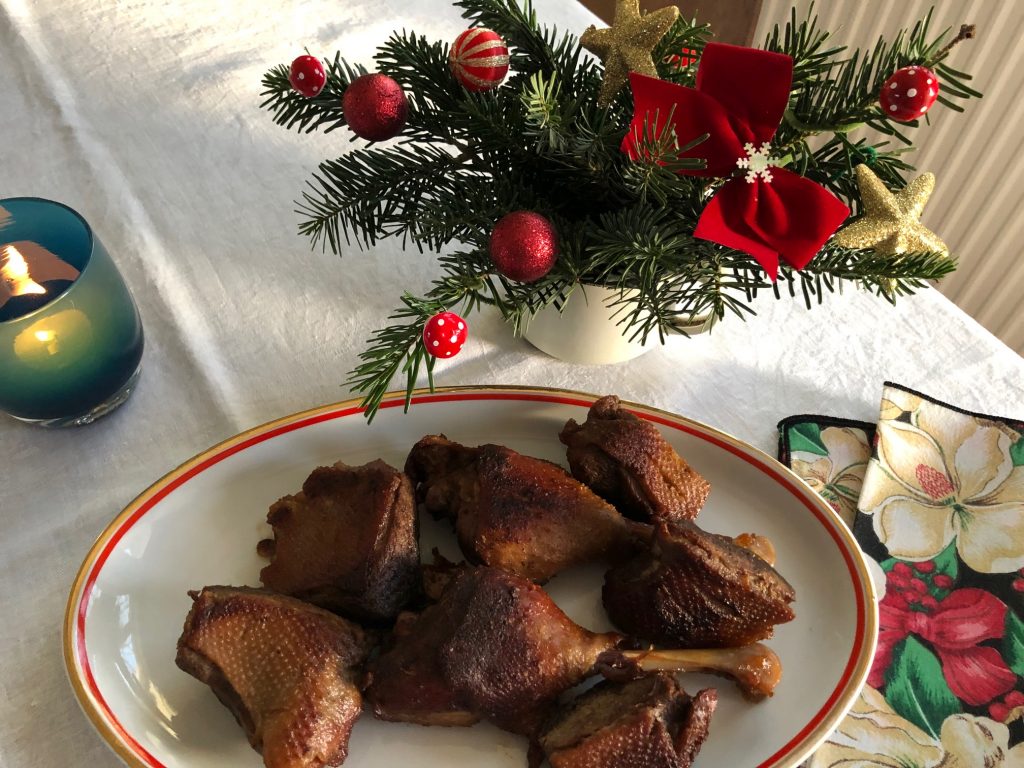 After many-many years, a lovely Chritmas in Pozba, Slovakia.
Sok-sok év után, egy kedves karácsony otthon Pozbán, Szlovákiában.