2006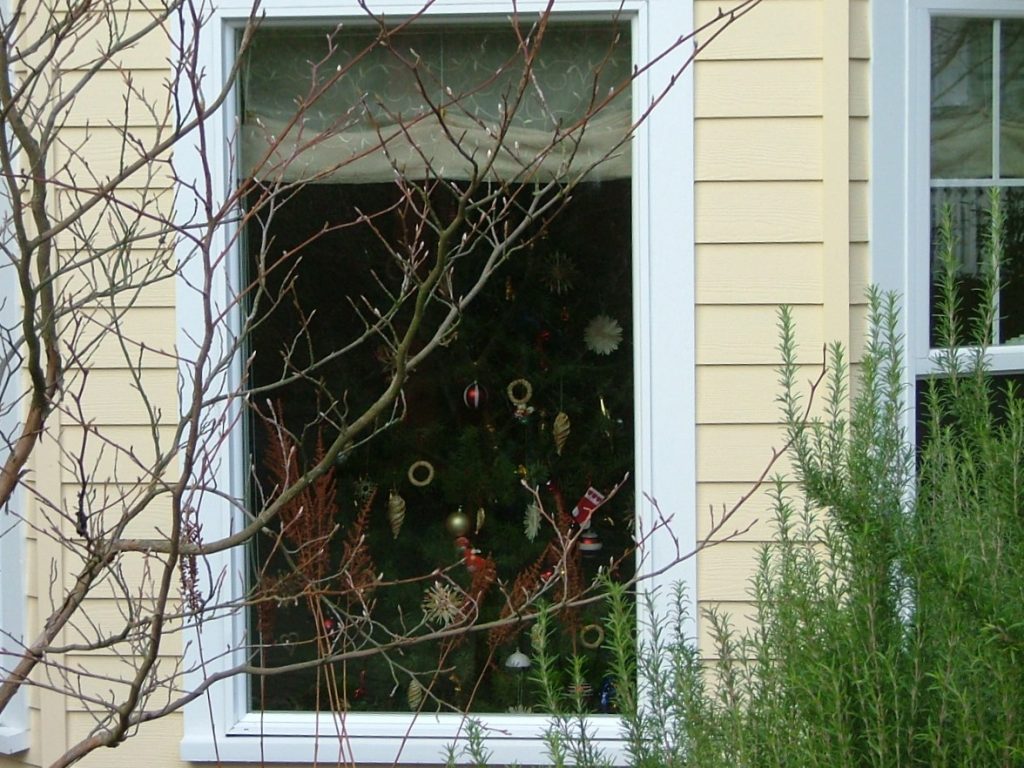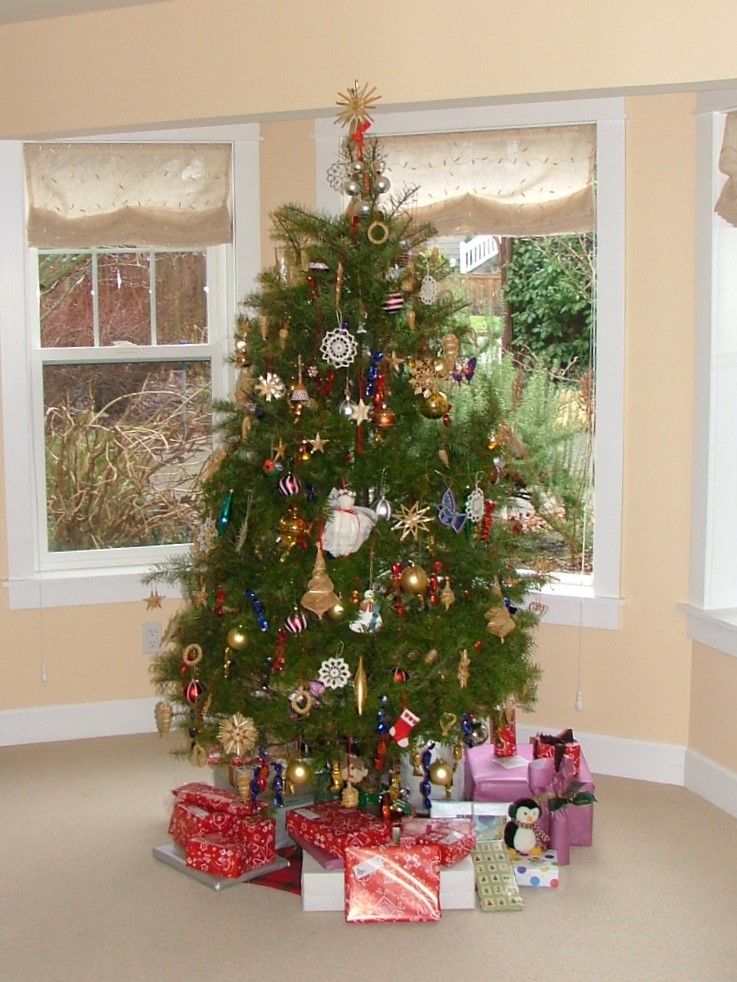 This year's tree from outside and inside.
Az idei fa kintről és bentről fotózva.
2007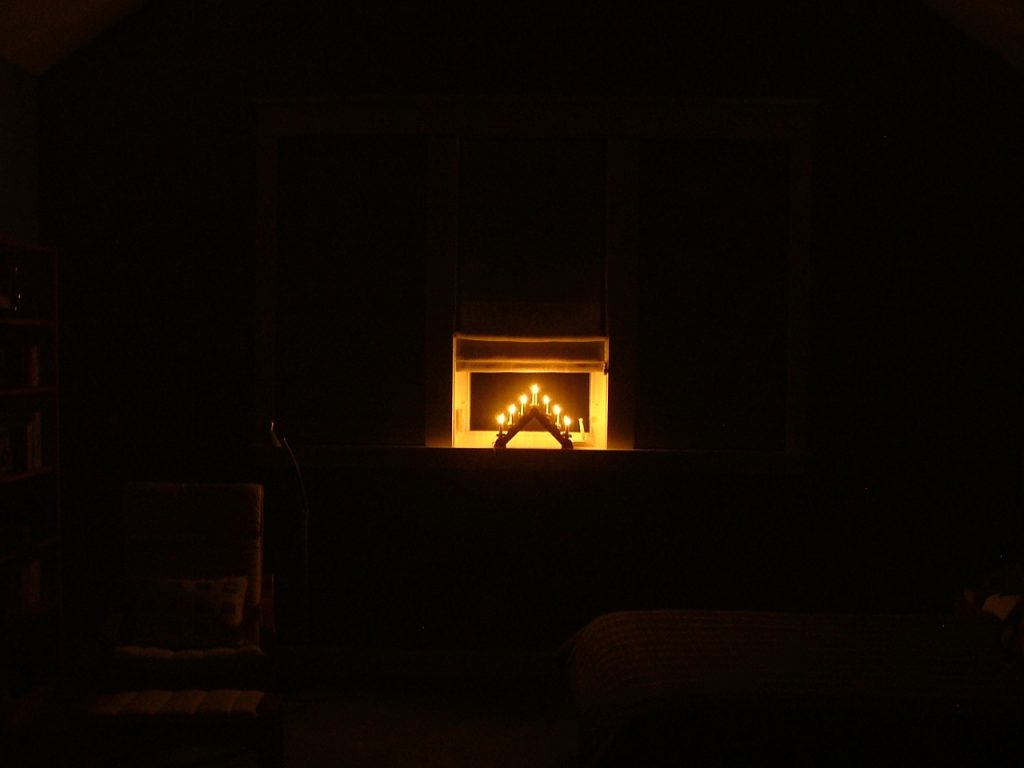 Advent mood in one of our windows.
Adventi hangulat az egyik ablakunkban.
2010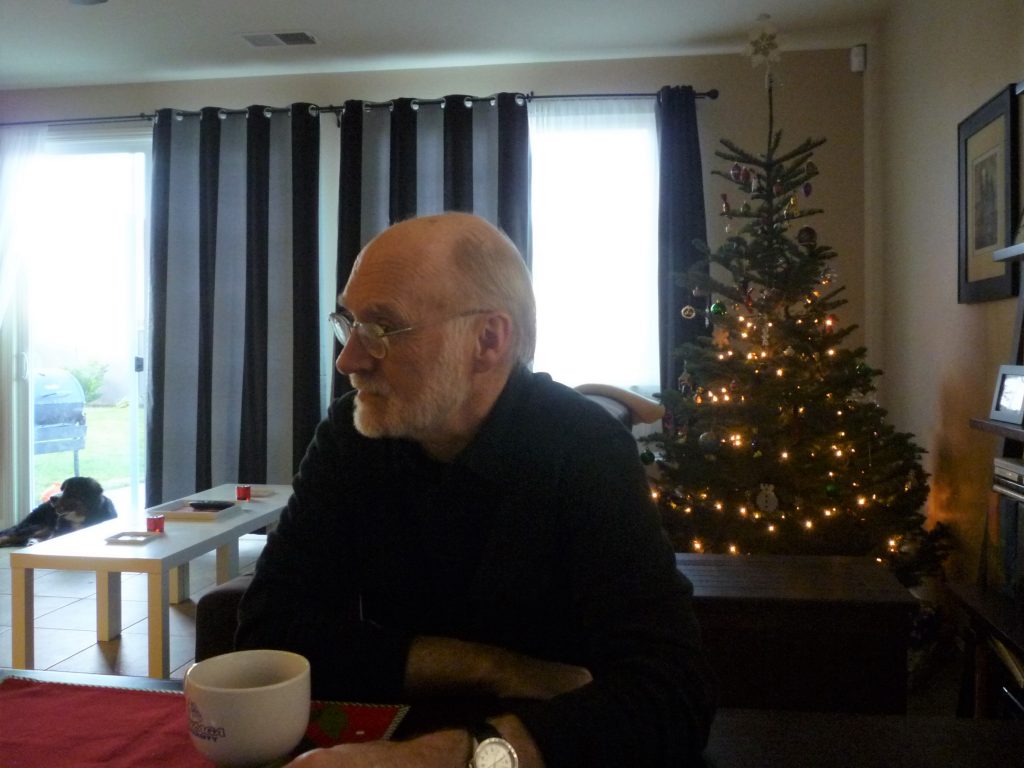 Steve is ready for a California Christmas.
Steve készen áll a kaliforniai karácsonyra.
2012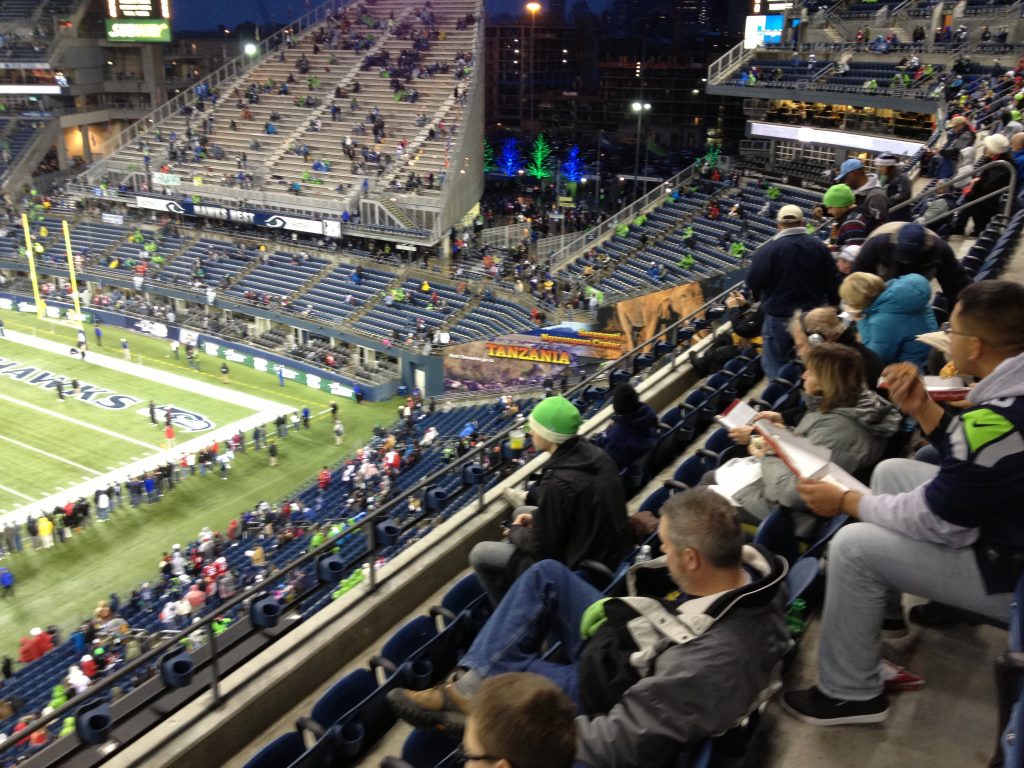 Dávid and Steve went to a Seahawks football game.
Dávid és Steve amerikai futball meccsen voltak.  A helyi Seahawks csapat játszott.
2013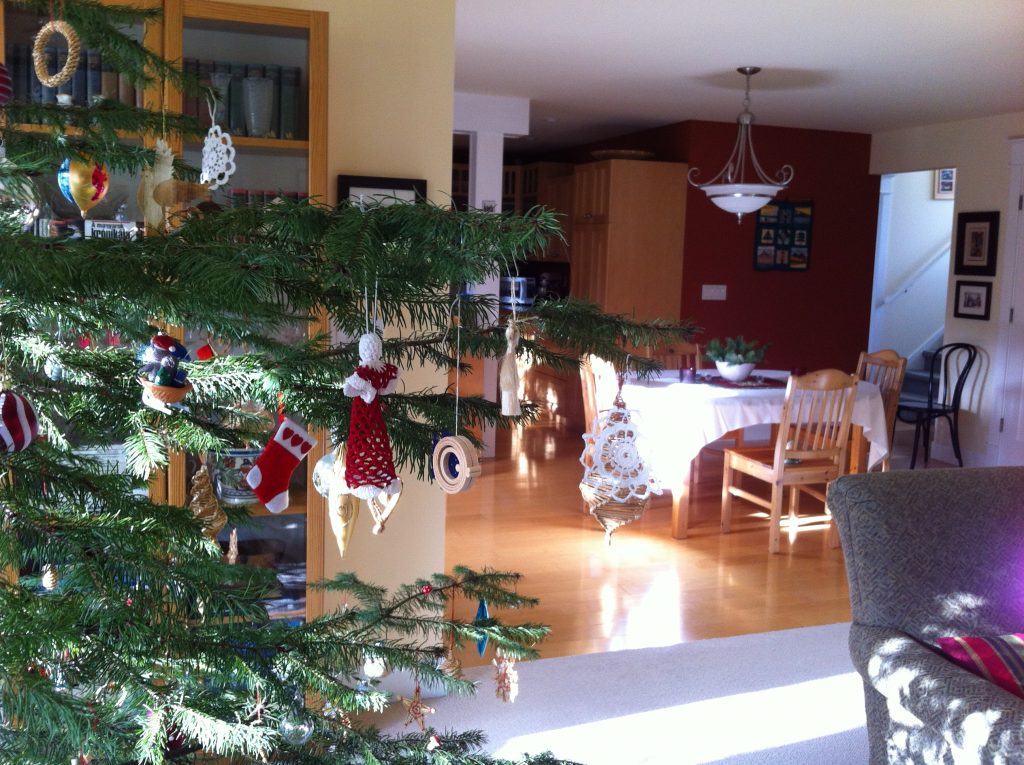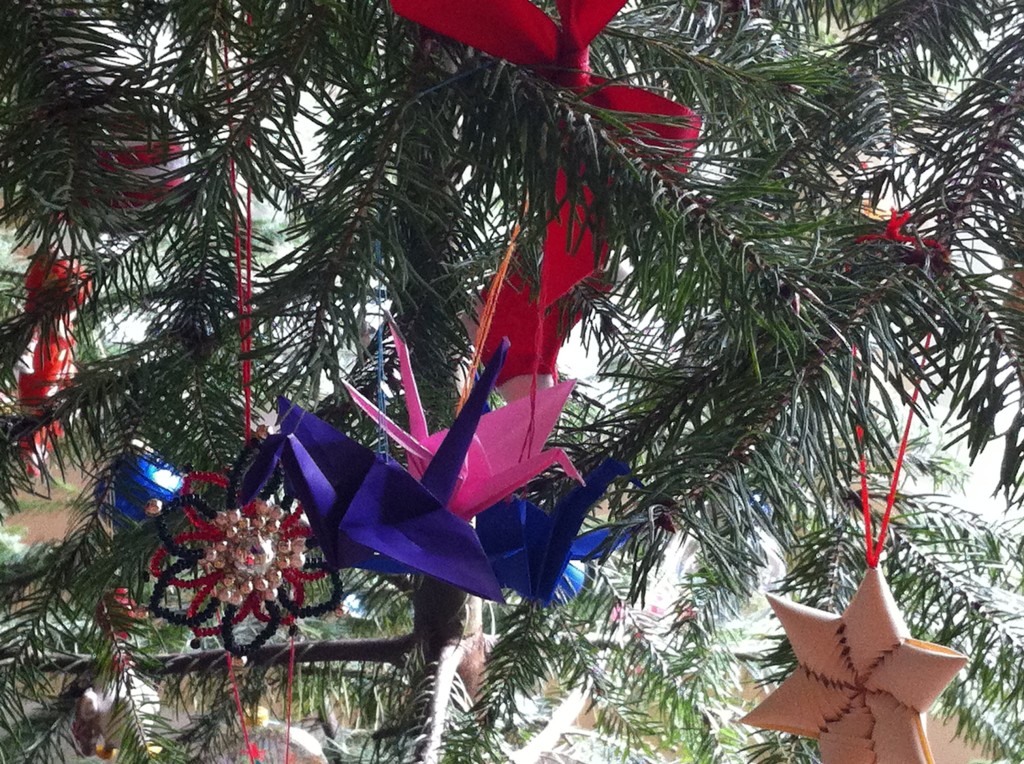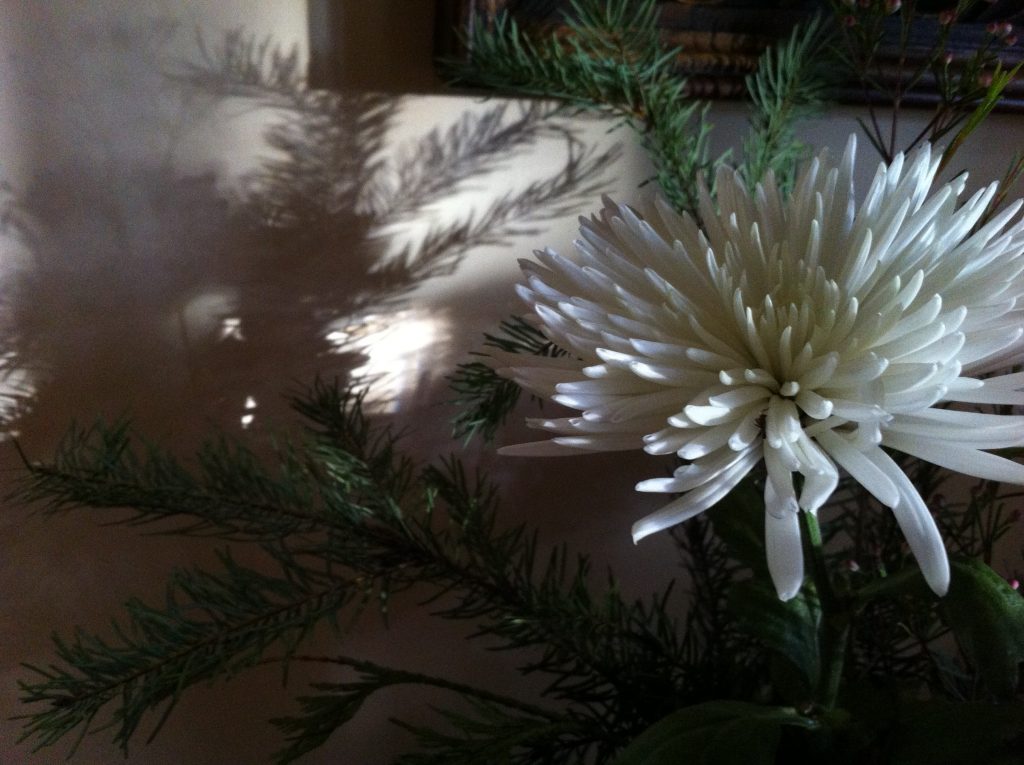 We are in the mood for Christmas.
Már karácsonyi hangulatban vagyunk.
2014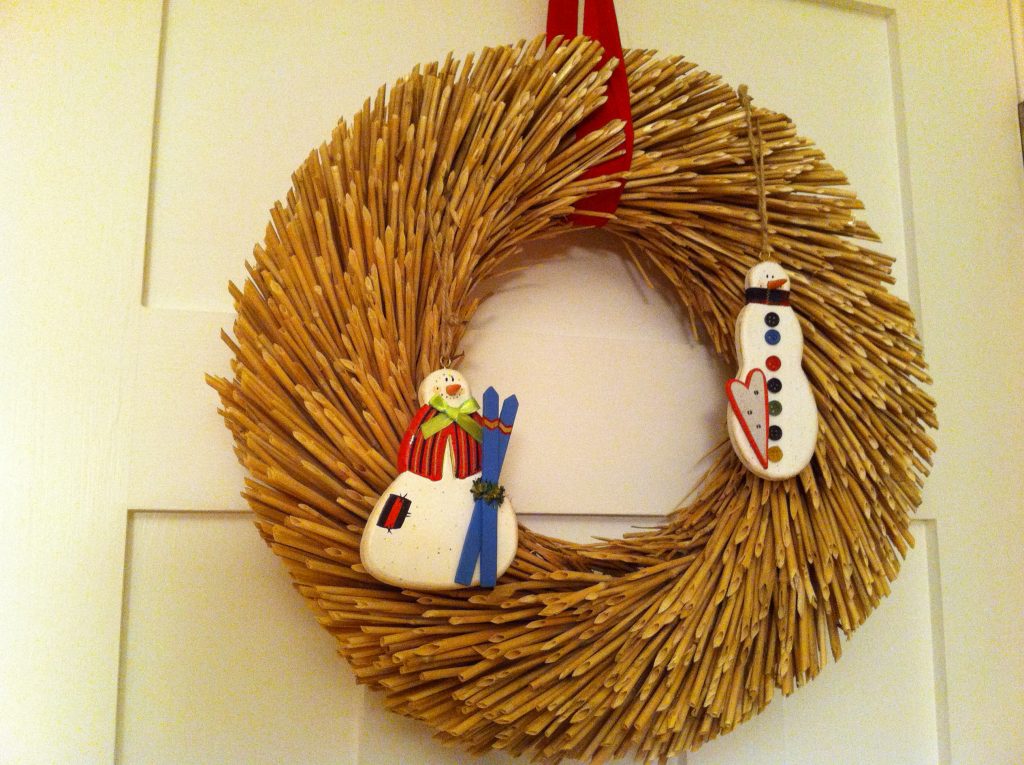 Snowmen found a home in the wreath.
A hóemberek otthonra találtak az adventi koszorúban.
2016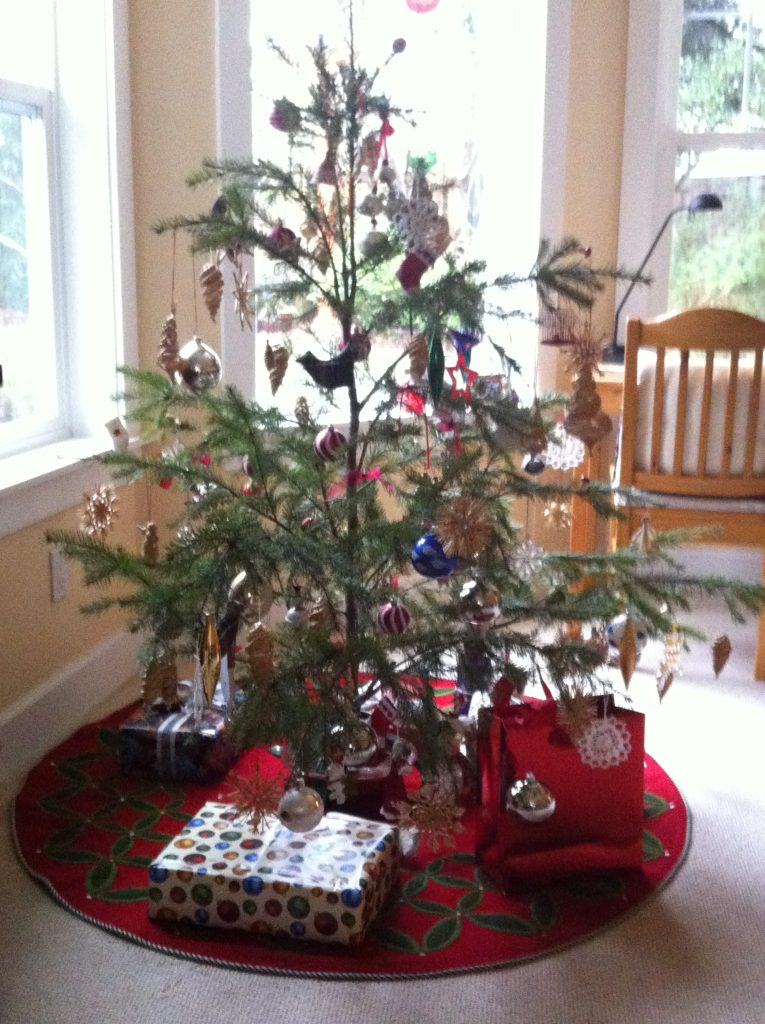 A small and airy tree this year.
Az idei fa kicsi és szellős.
2018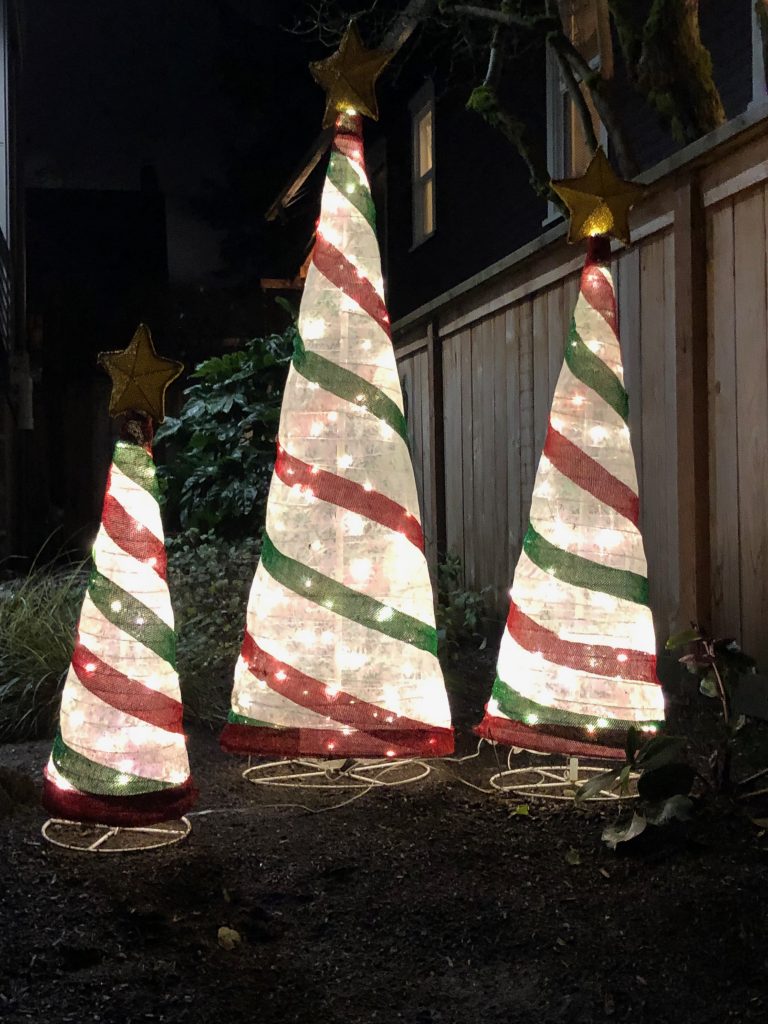 A trio of metal trees on our evening walk.
Fémfák hármasa az esti sétánkon.
2020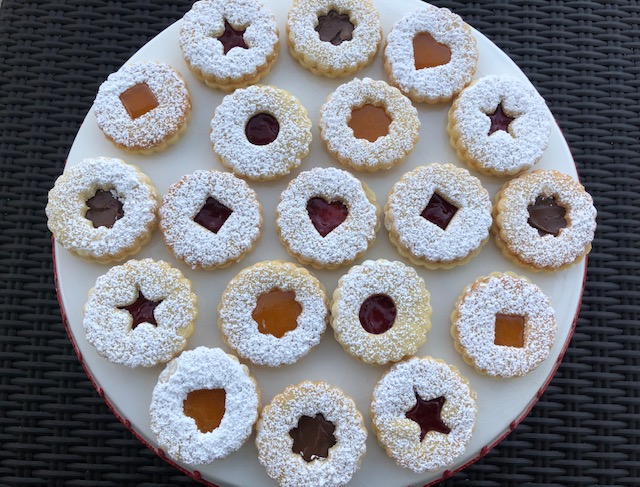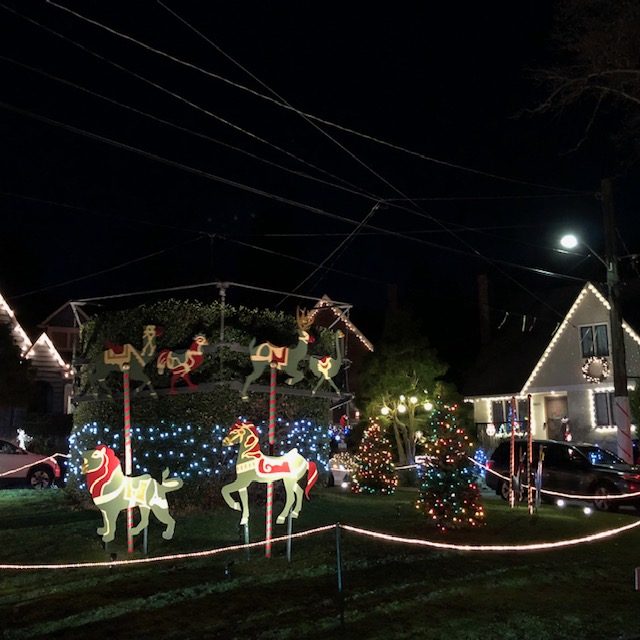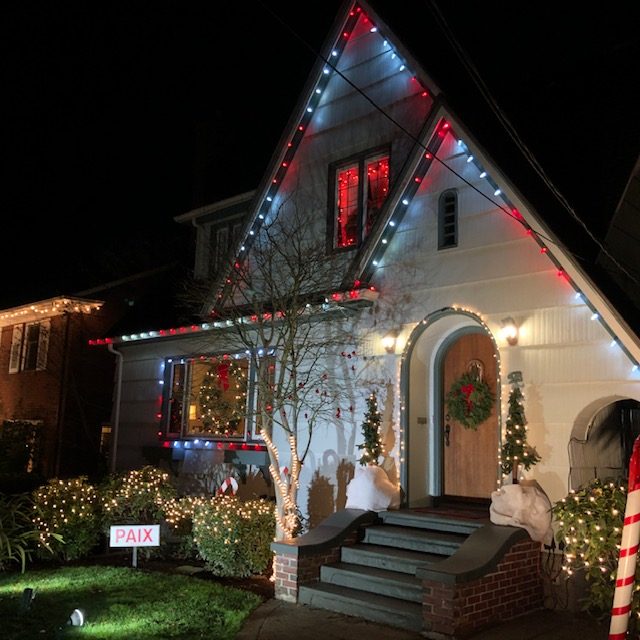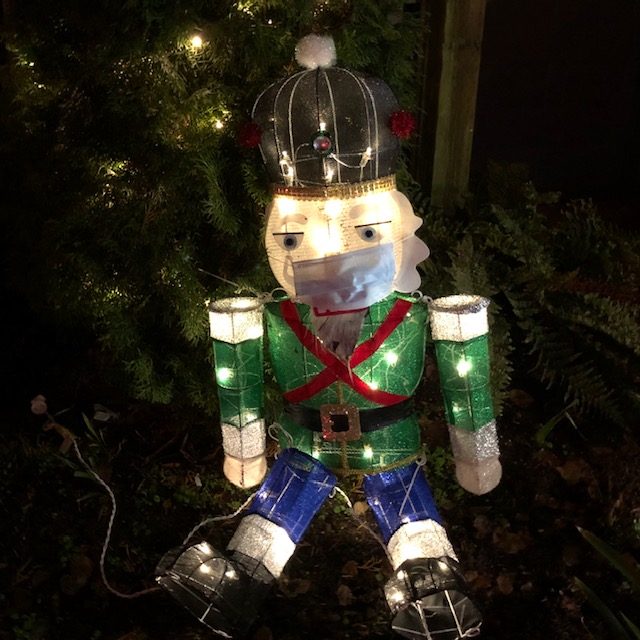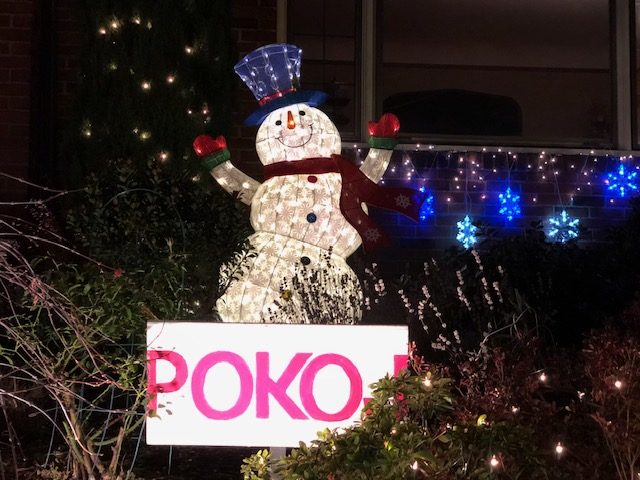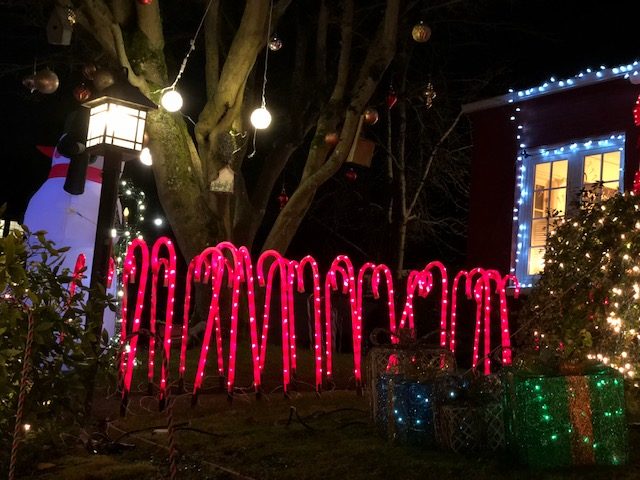 Baking today and walking through Seattle's Candy Cane Lane.
Délutáni sütés.  Estefelé séta Seattle Ravenna városnegyedében, a Candy Cane Lane-nek nevezett utcában, ahol minden ház ünnepi kivilágításban pompázik.