1993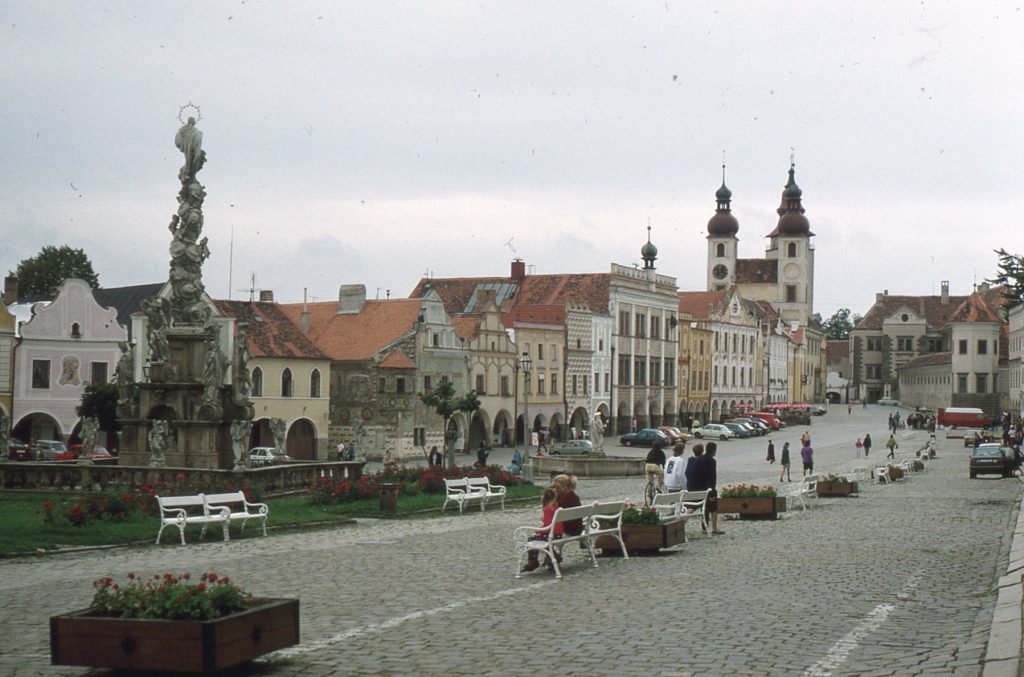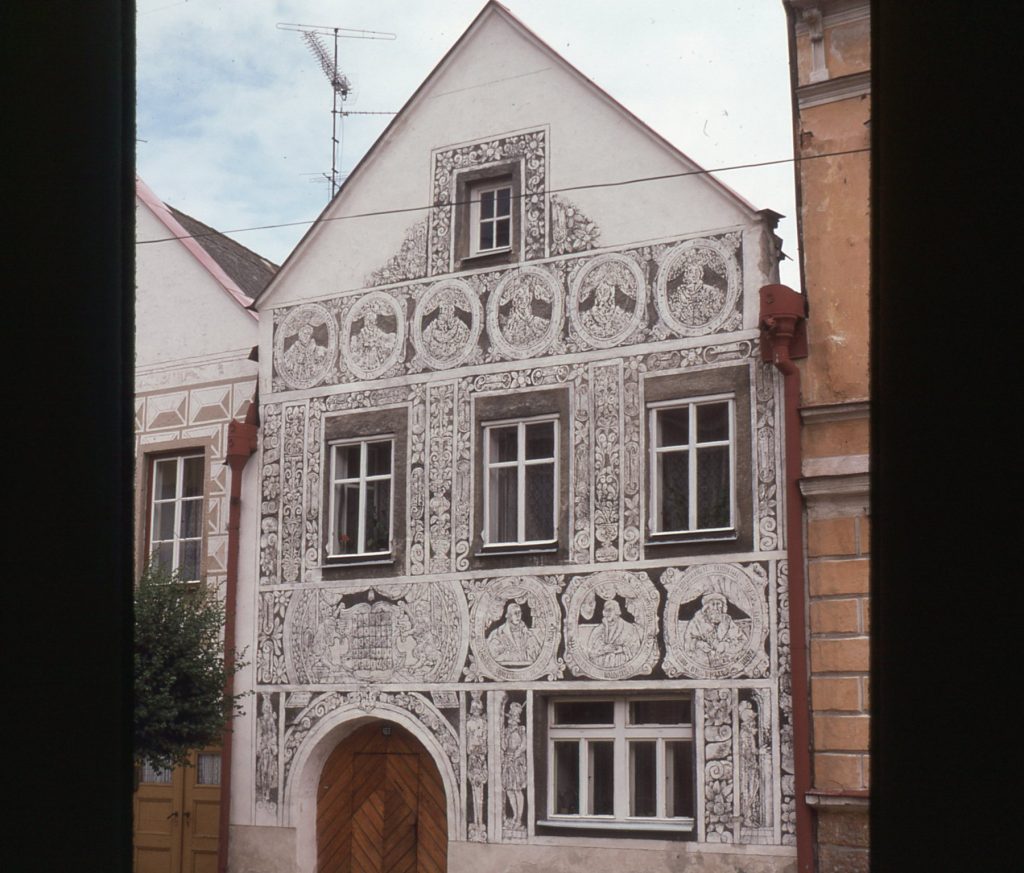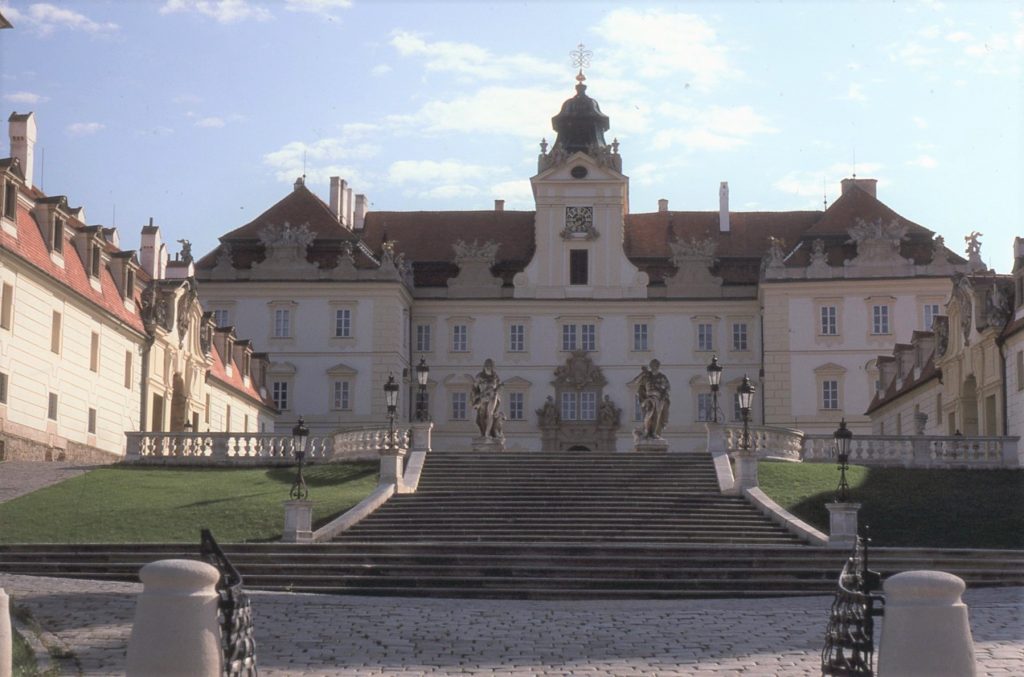 Our first day trip together to Telč (a World Heritage Site), Slavonice, and Valtice, in the Czech Republic.
Az első közös egynapos kirándulásunk során Csehországba autóztunk.  Meglátogattuk Telčet (amely a Világörökség része), Slavonicét és a valticei kastélyt.
2010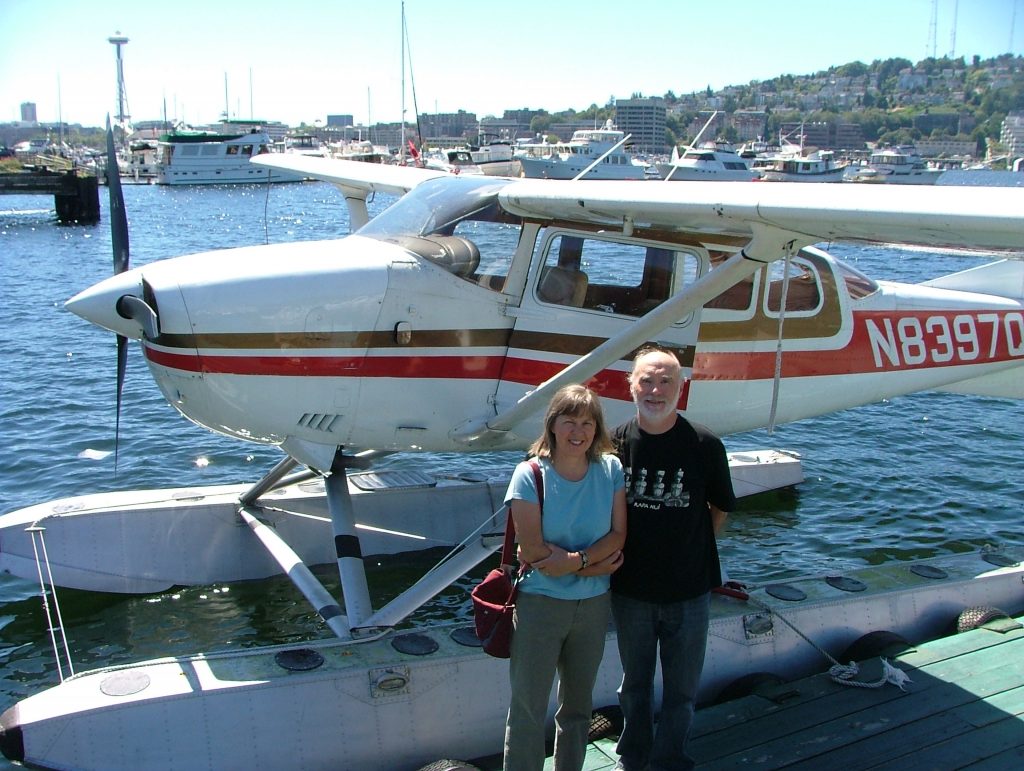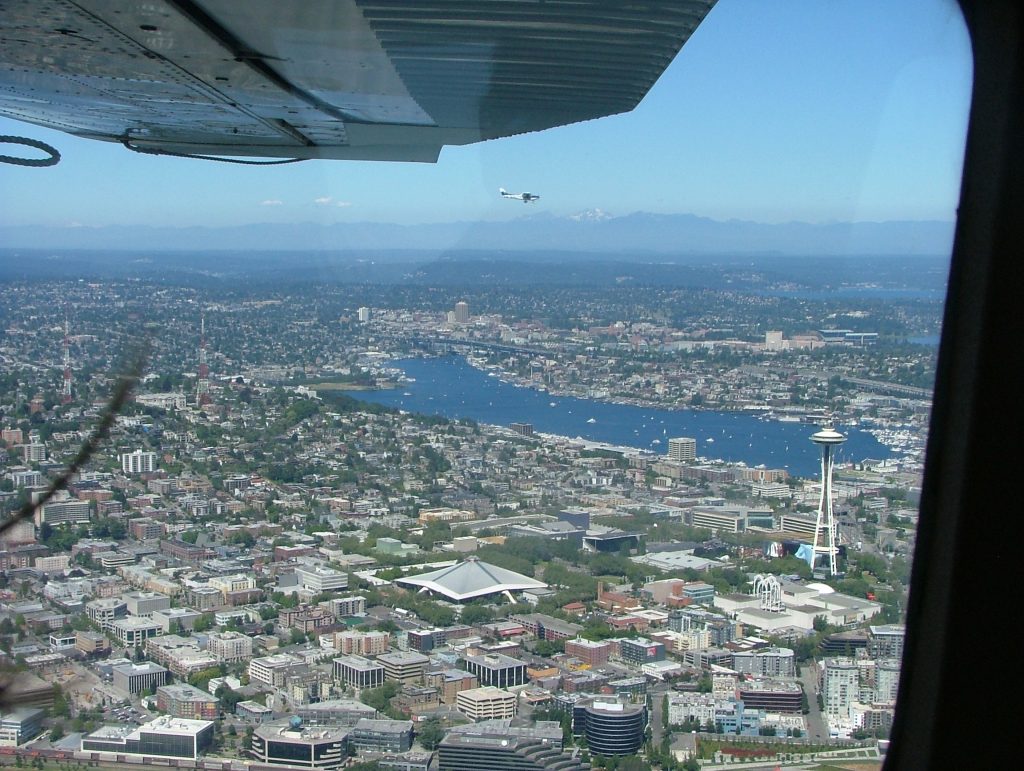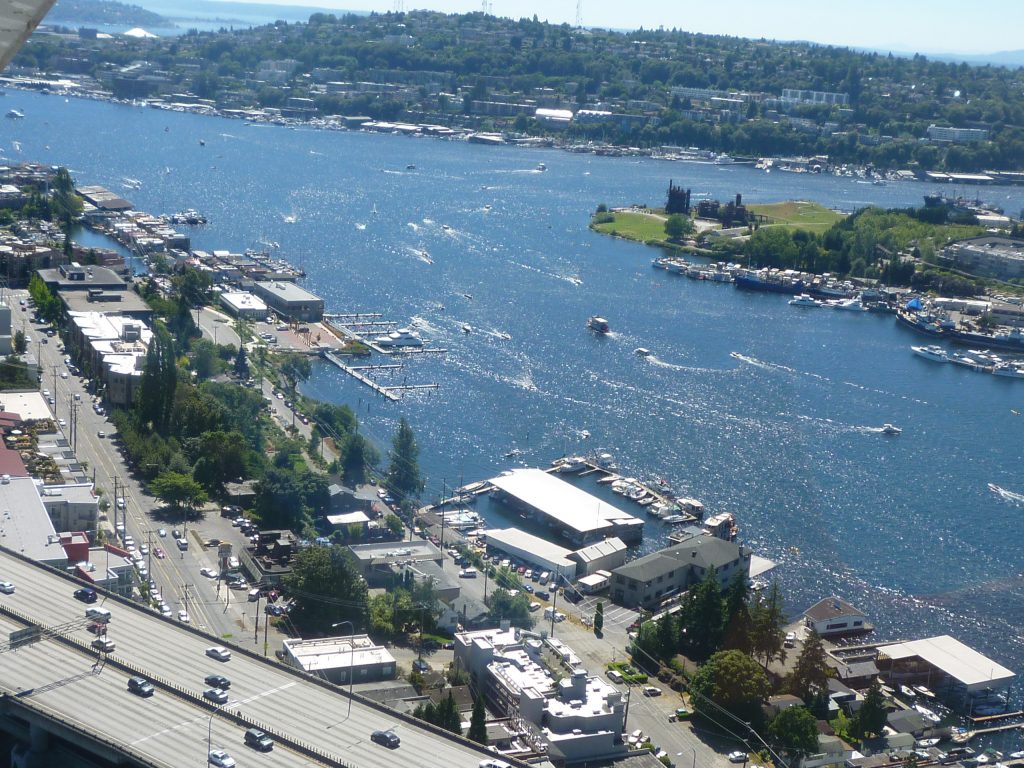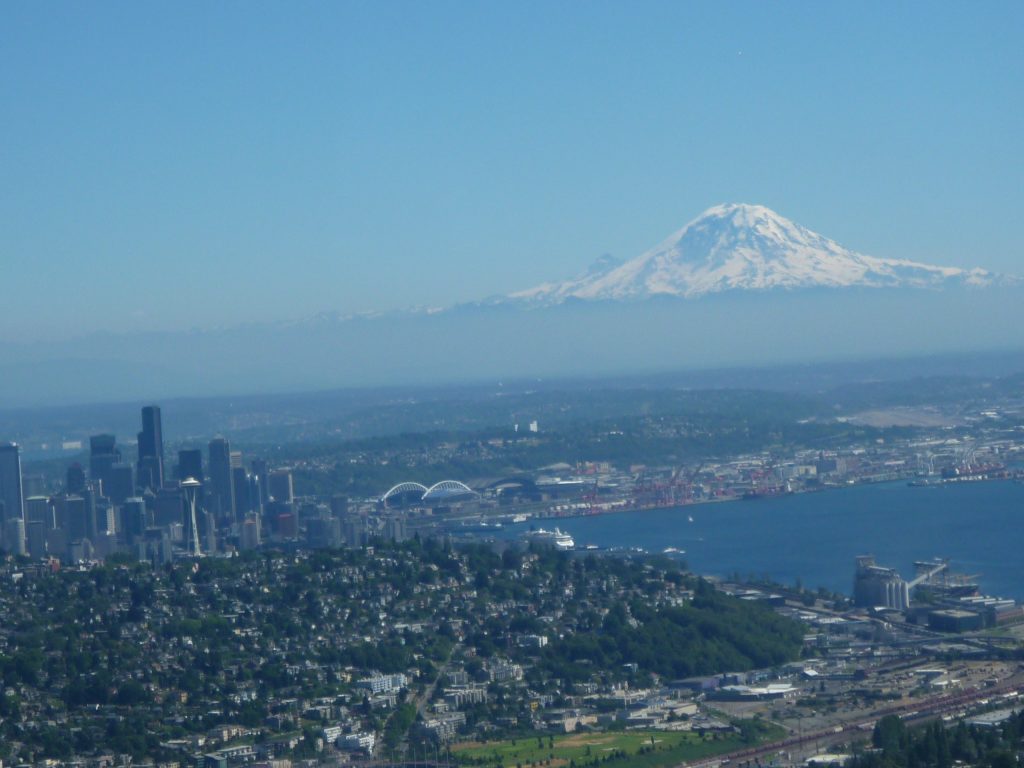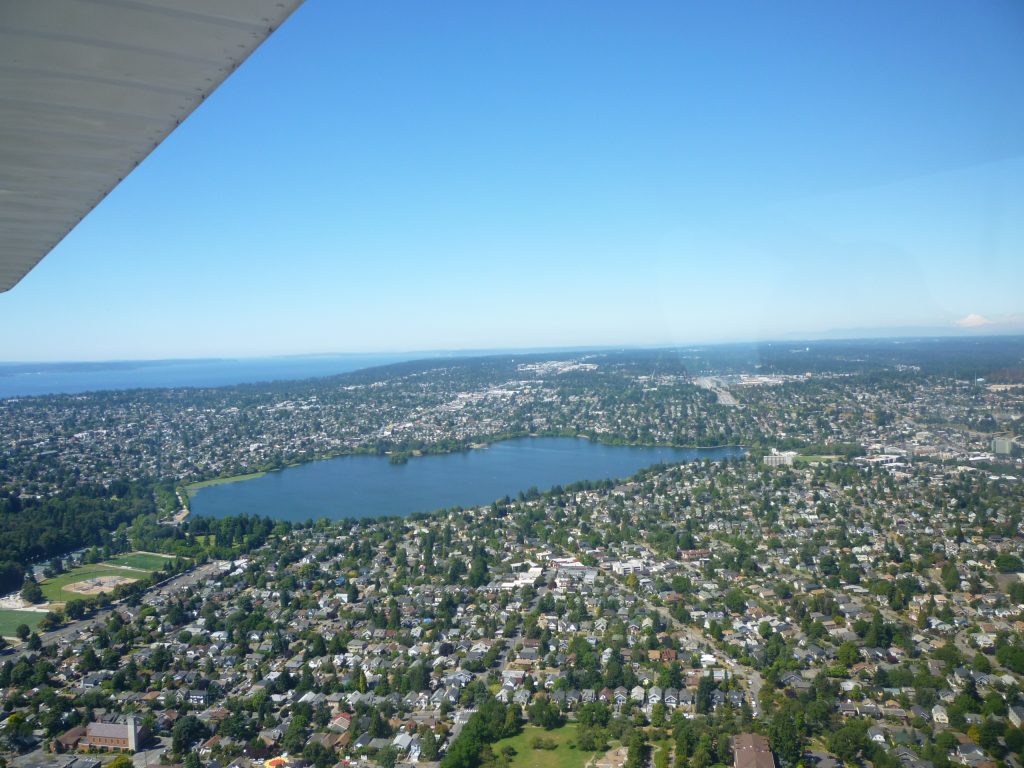 Seaplane flight over Seattle (an Anniversary present form Dávid and Jolene).
Hidroplánnal Seattle felett (ajándék Dávidtól és Jolene-től házassági évfordulónkra).
2018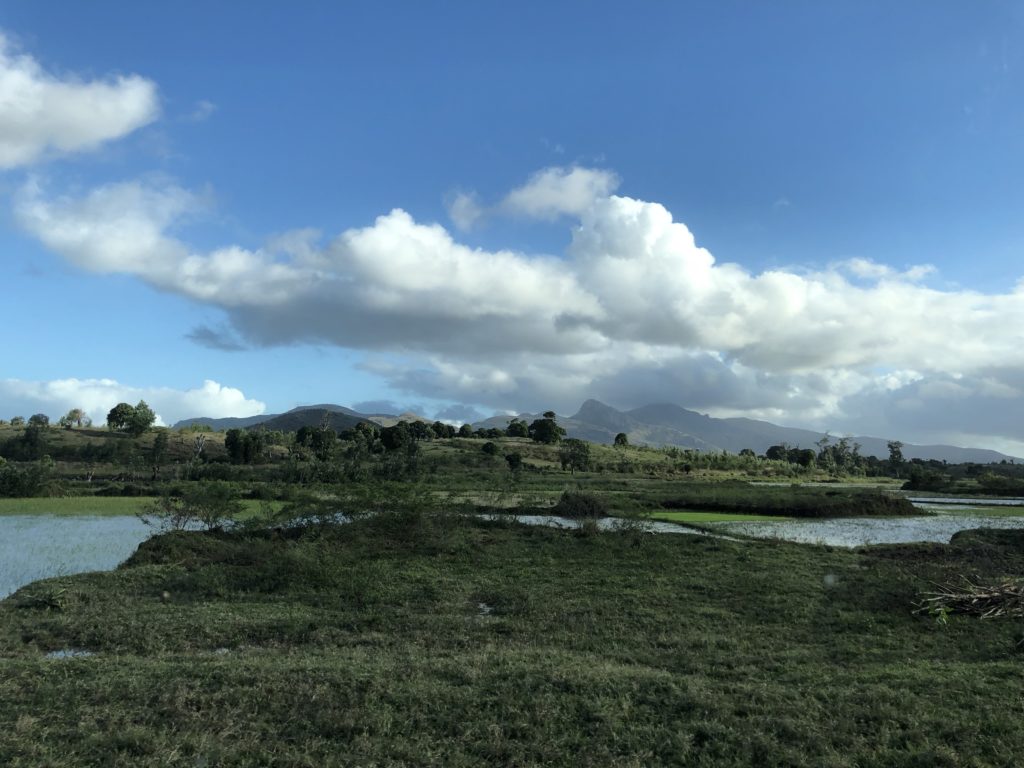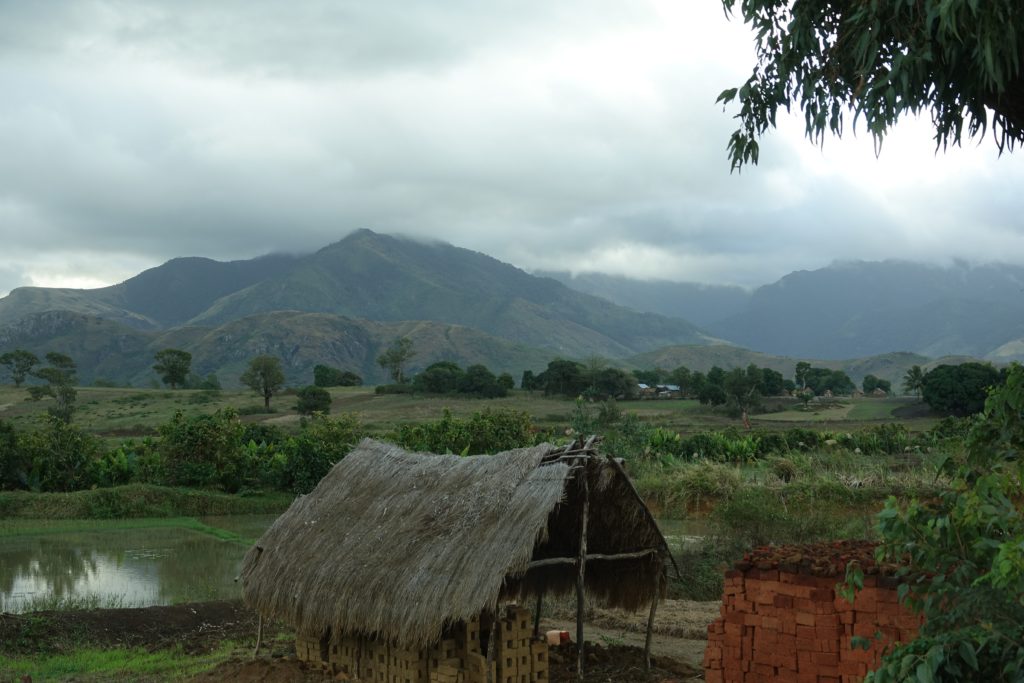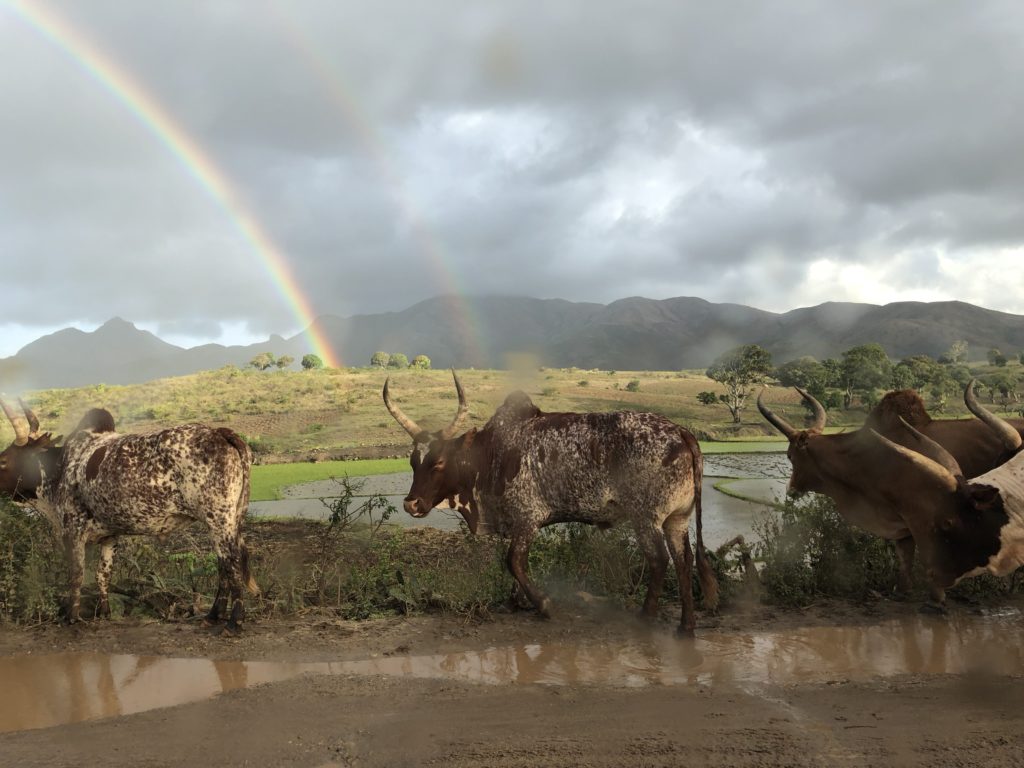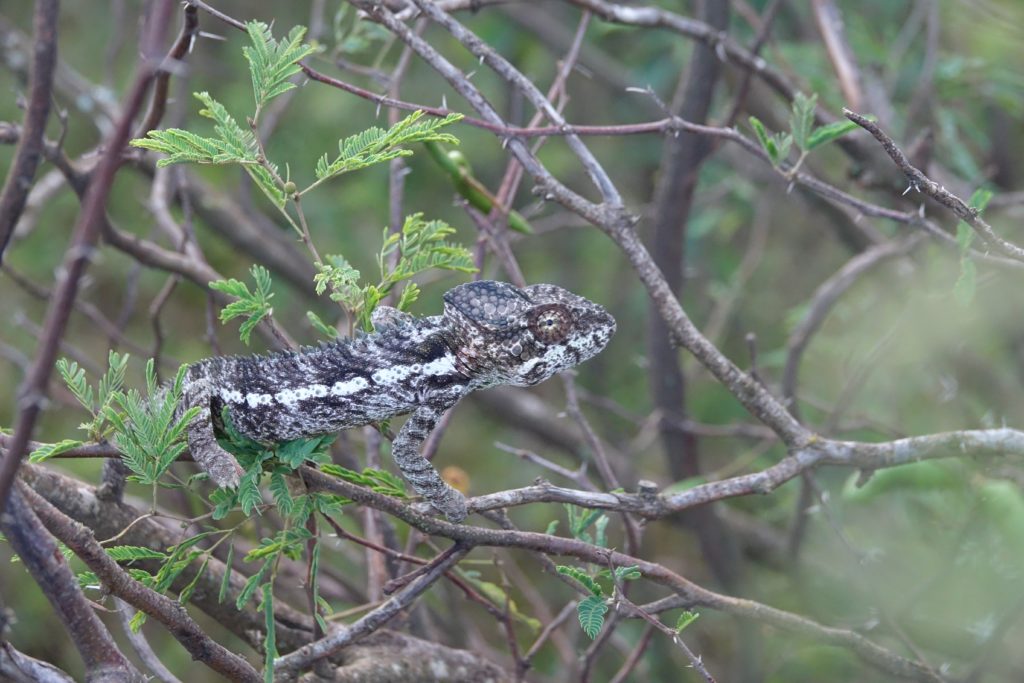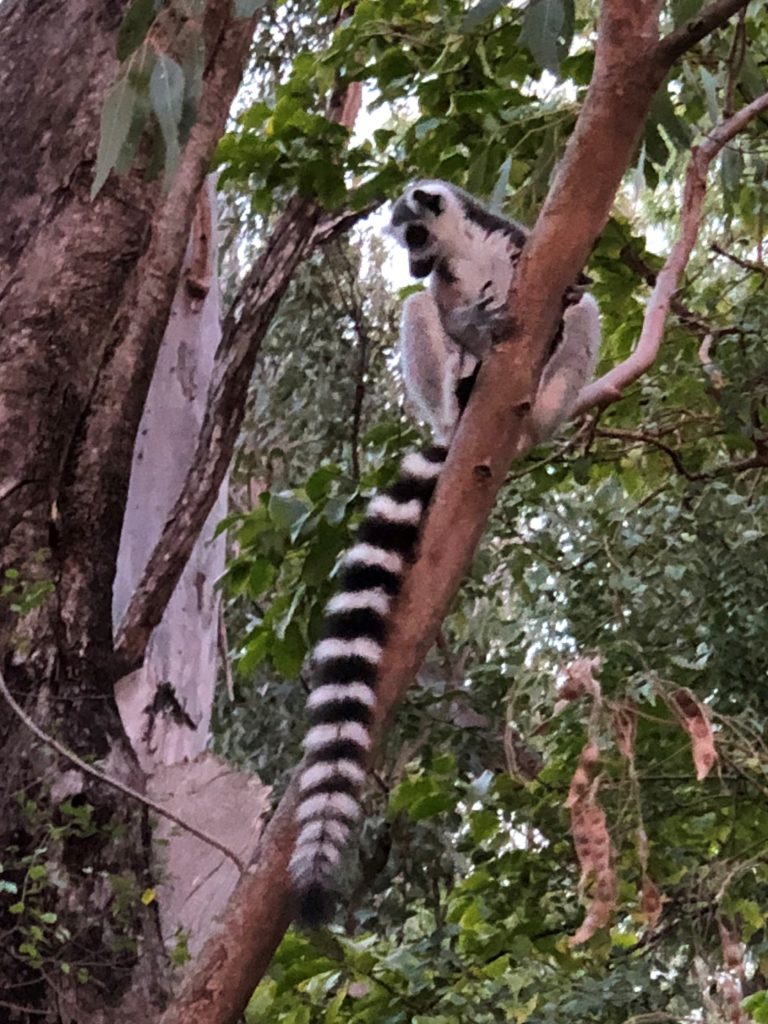 Traveling from Antananarivo to Berenty Reserve on the southern tip of Madagascar.  Seeing our first chameleon and lemur.
Utazás Antananarivóból a dél-madagaszkári Berenty Rezervátumba.  Láttuk az első kaméleonunkat és lemúrunkat.
2019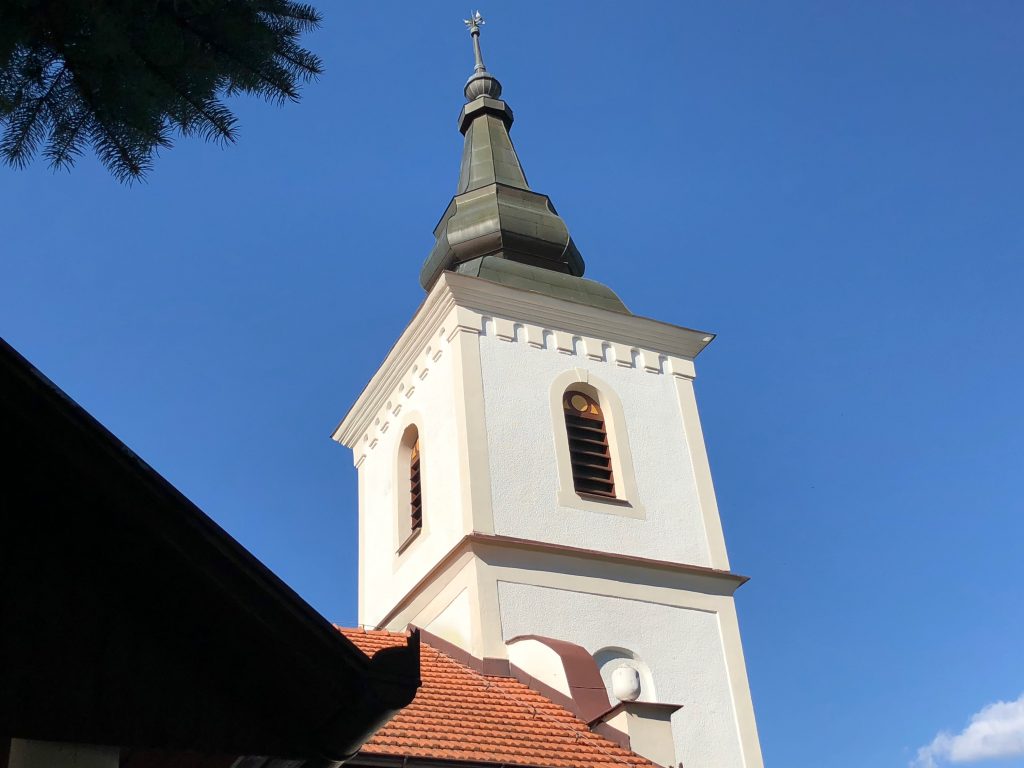 Always happy to see our church in Pozba, Slovakia.
Mindig örülünk, ha láthatjuk a pozbai templomot.