Written by my husband, Steve:
Ever since I was a little boy, I have been entranced by the word "Ngorongoro."  It represented the exotic, the romantic, and the exciting unknown.  I may have first encountered it in the old Time Life book series on countries or regions of the world.

When I saw the word "Crater" attached to it, I was even more excited (because of course it had to do with a volcano!).  And finally, when I learned that the most famous wildlife of Africa could also be found there, I mentally added it to my list of must see places in the world.
I am happy to say that through the serendipitous aligning of many stars: from my consciously studying wildlife biology in college, to developing a love of traveling, to meeting and marrying the amazing Márta, I have been fortunate enough to visit many of the places on that mental list – the most recent being our just completed sojourn to East Africa and Ngorongoro Crater.
Even though we had already visited the iconic Amboseli, Samburu, Maasai Mara, and the Serengeti on this trip, the age old allure of Ngorongoro was still front and center when I realized it was the next stop on our journey.  I had even gotten an early fix the previous day when we flew over the crater during our short flight from the Serengeti to Lake Manyara.  I was finally ready to realize another lifelong dream!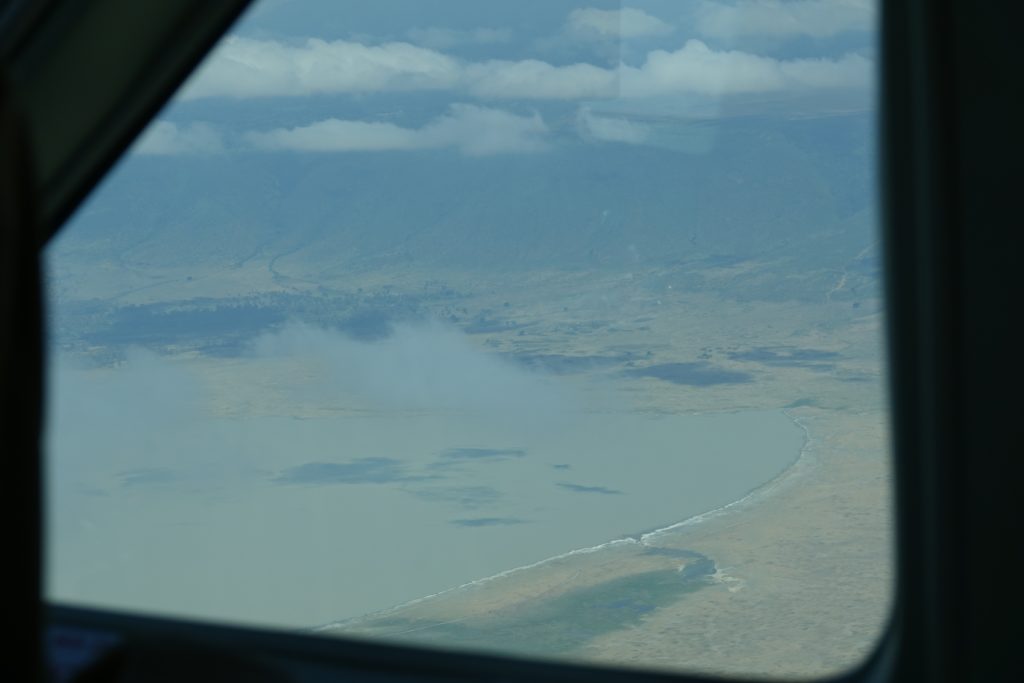 The day – the 19th of our safari – began early as Humphrey, our guide, wanted to be at the entrance gate as close its opening at 7 a.m. as possible.  As we drove through the fog shrouded montane forest up to and along the crater rim, Humphrey told us of the origin of the Ngorongoro name.  Not as romantic as one might have imagined as it turned out, it was named by the local Maasai pastoralists after the sound produced by the cowbell (ngoro ngoro) used on their livestock!  No matter – no such innocuous story could dull my enthusiasm.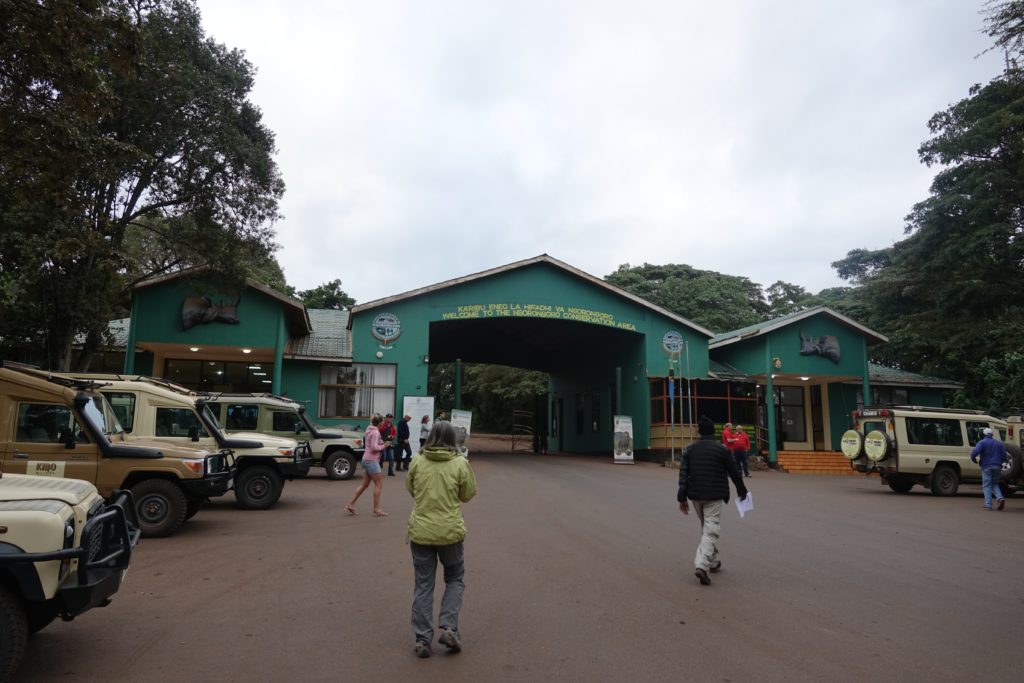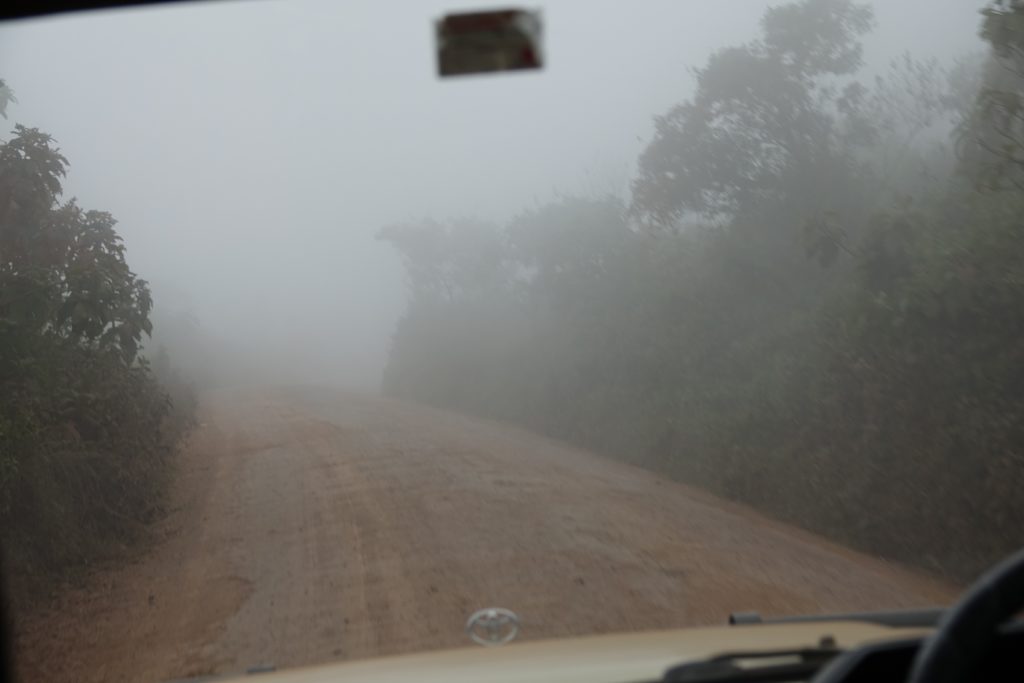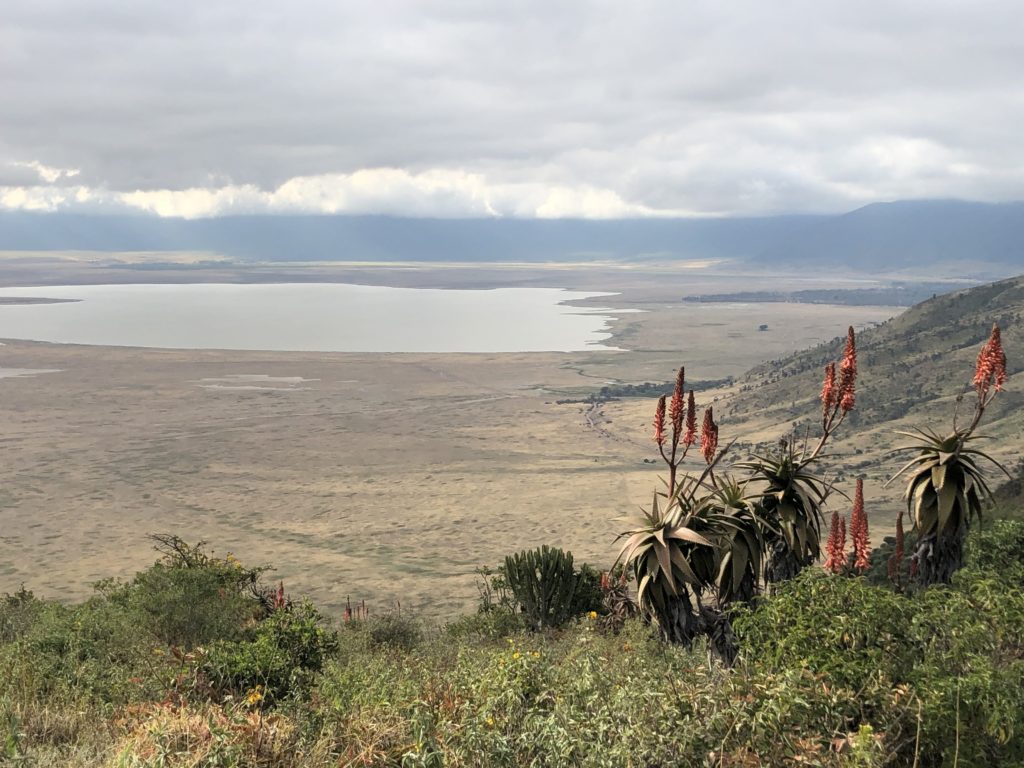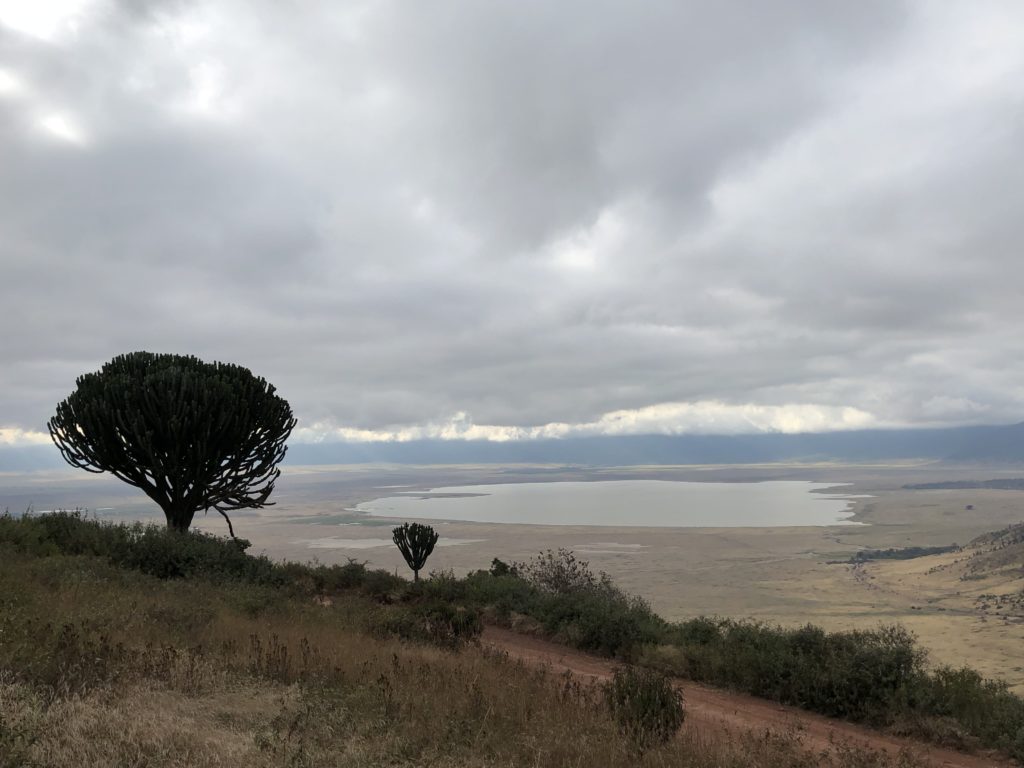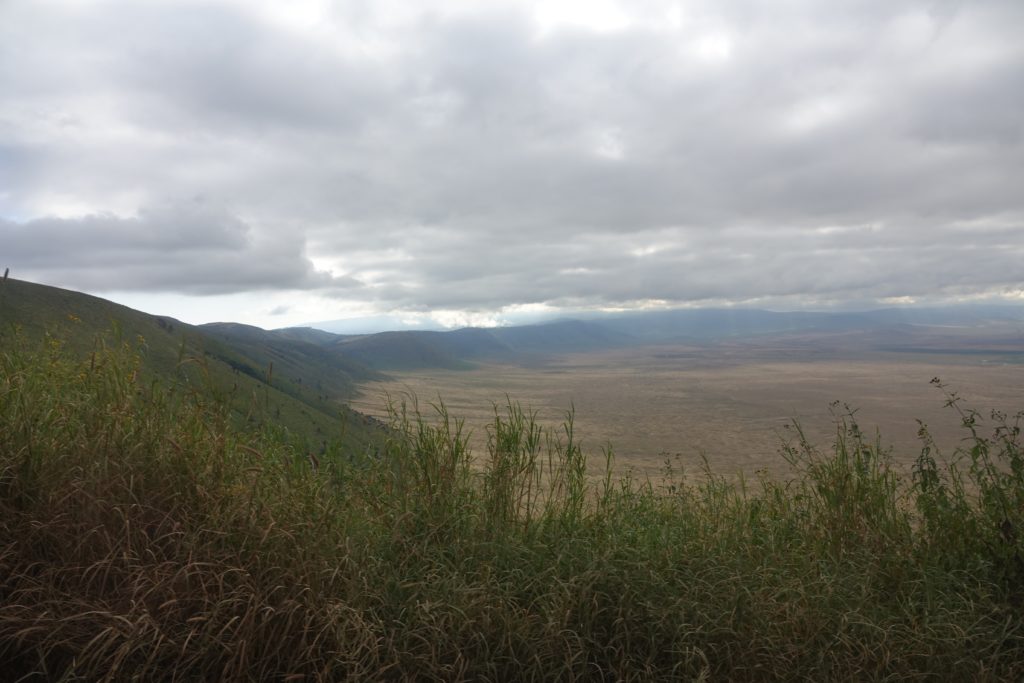 But first, the obligatory background information…Ngorongoro Crater is the world's largest inactive, intact, and unfilled volcanic caldera.  It is 610 meters (2,000 feet) deep and its floor covers 260 square kilometers (100 square miles).  It was voted as one of the Seven Natural Wonders of Africa February 2013. It is part of the Serengeti ecosystem and up to 20% of its wildebeest and half the zebra migrate out of the crater each year.  A small price paid for the uniqueness of the area is that there are no giraffes, impala, topis, or crocodiles.  But plenty more awaited us on the crater floor!
To our great relief, both the road in (currently under reconstruction but still a steep, narrow, dust-filled cut along the crater wall) and the road out (paved!), were one-way.  After a short and exciting drive, how could it be otherwise, we were on the crater floor.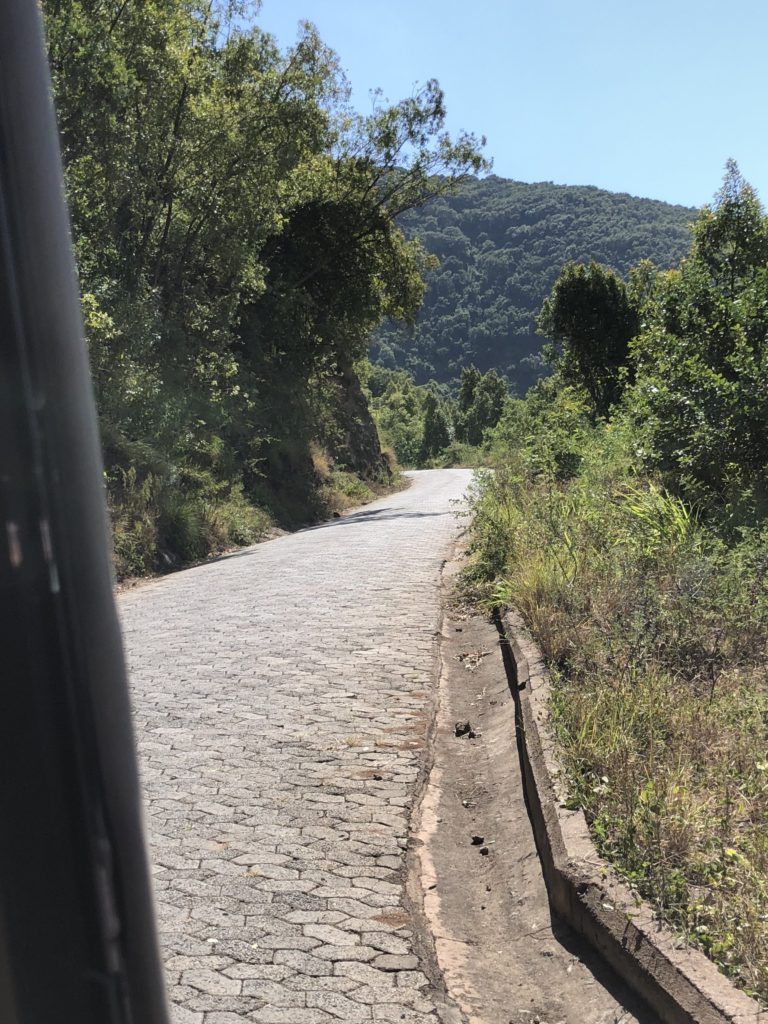 This is the part of the story where I admit that my usual, even-keeled, low key, objective view of the world left me and I was once again the 10-year boy sprawled out on the living room rug leafing through the chapter on the Ngorongoro Crater!  A perfect time to pinch yourself to confirm that you are really there.  In addition to faithfully observing and recording as much of the experience as I could, I also took great pains to just bask in the reality, enjoying the moment, thanking my lucky stars, staring wistfully off into the horizon.  Ngorongoro Crater!  Me!  Wow!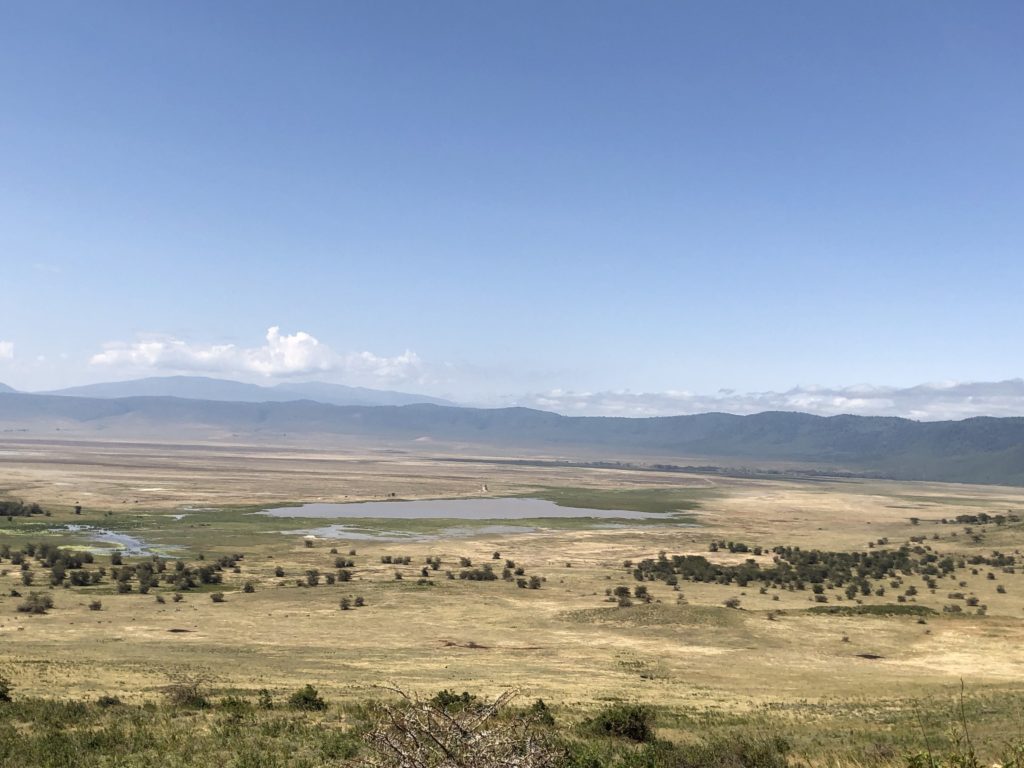 And what did we see?  A couple of lakes, a marshy area, a drier side, a wetter side, long grass, short grass, a forested area-many miniature ecosystems and micro-climates.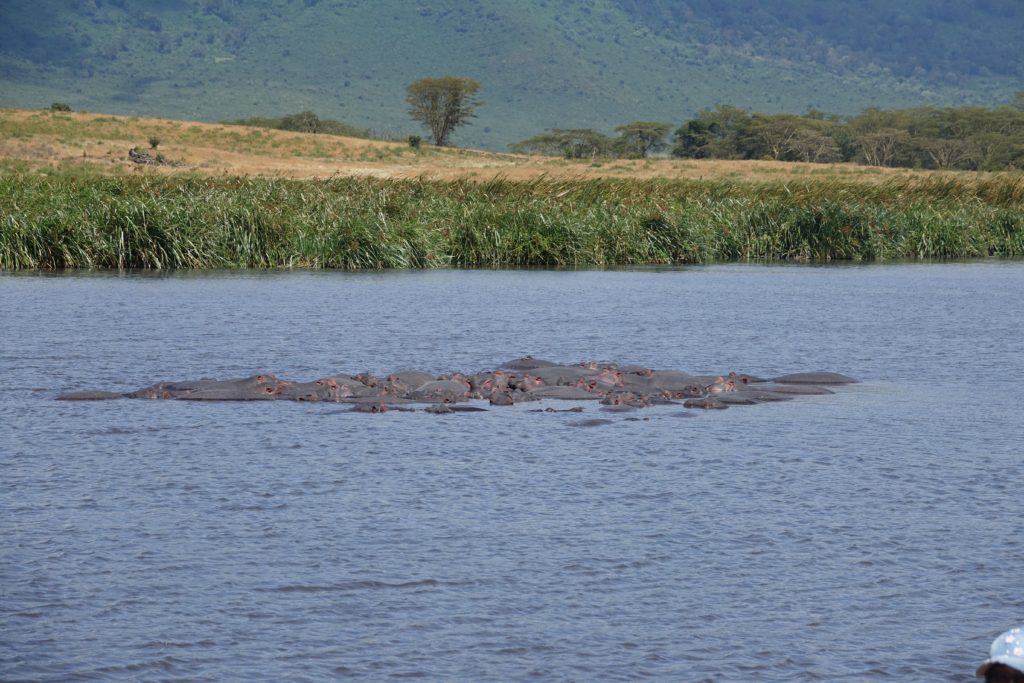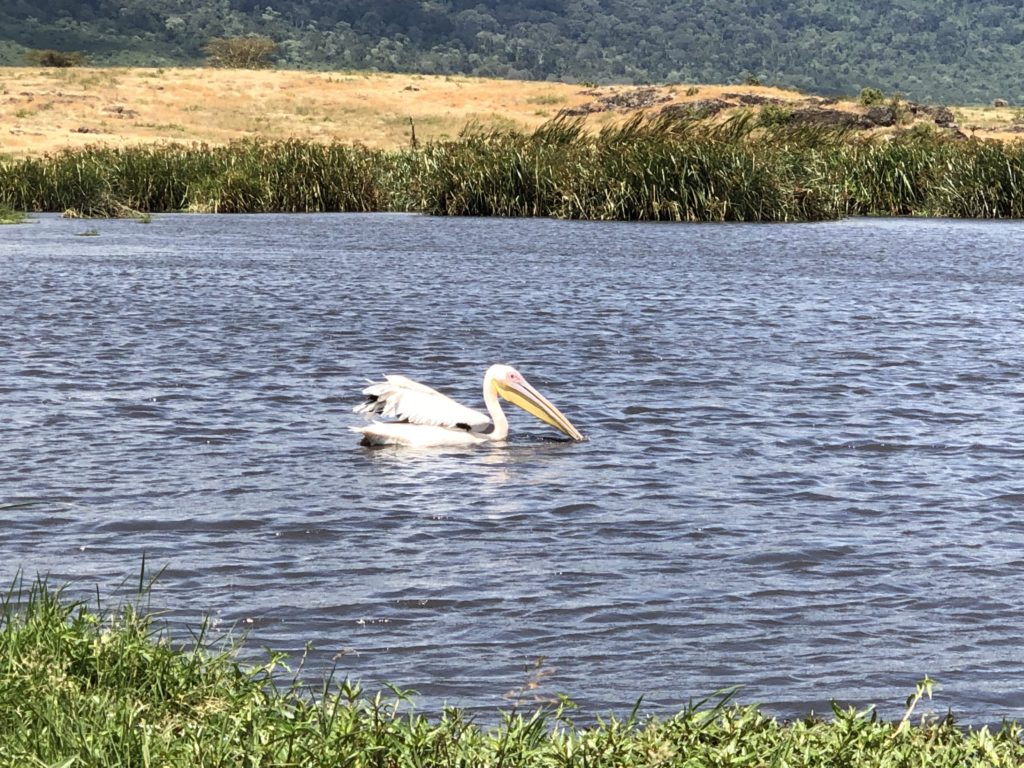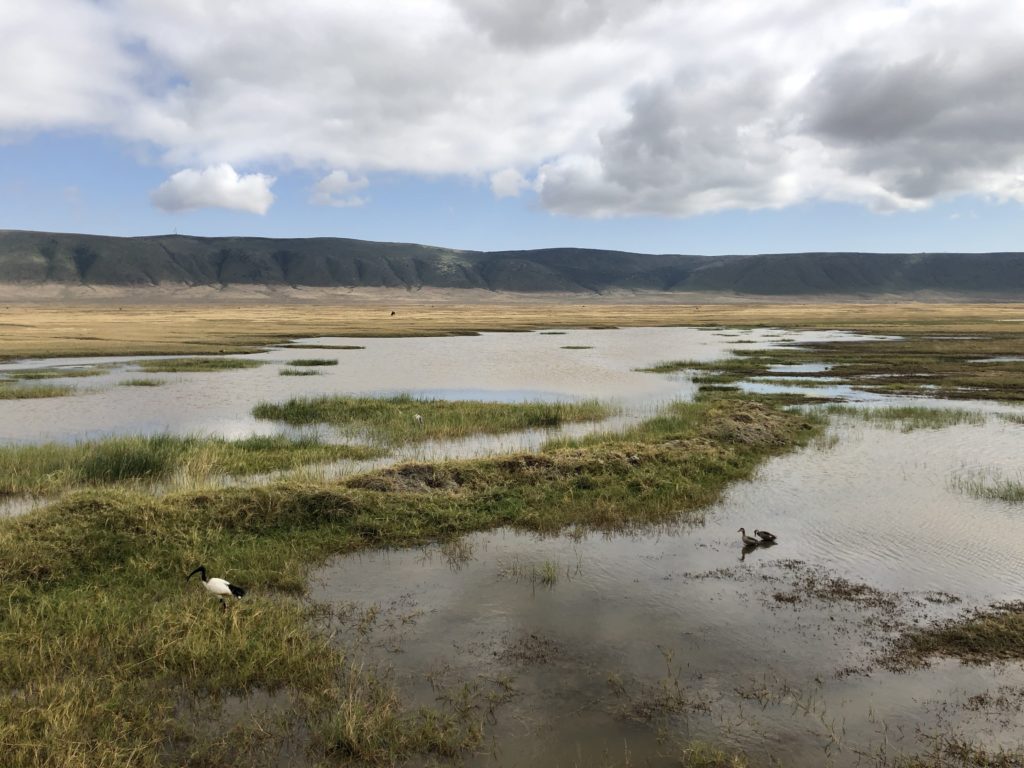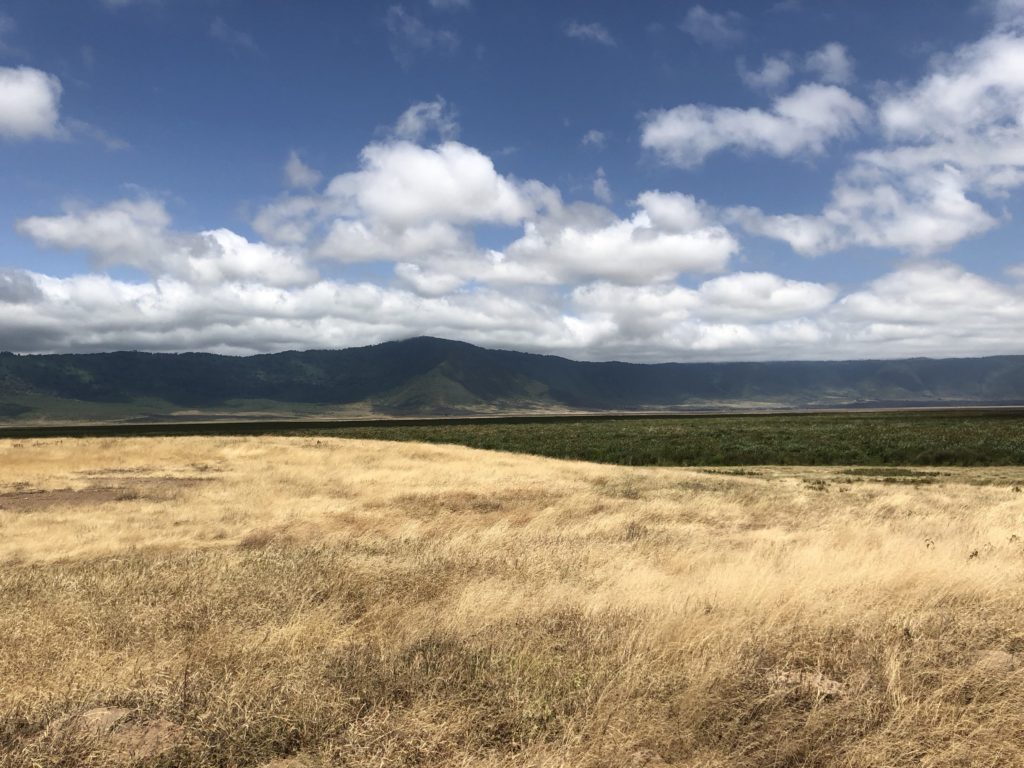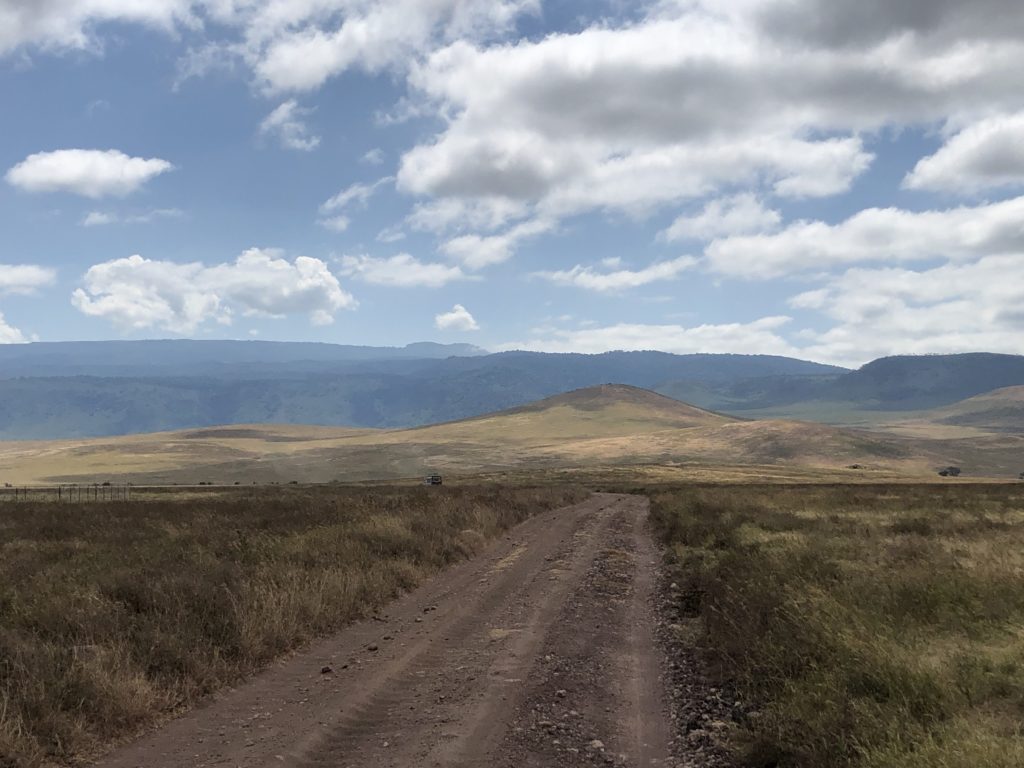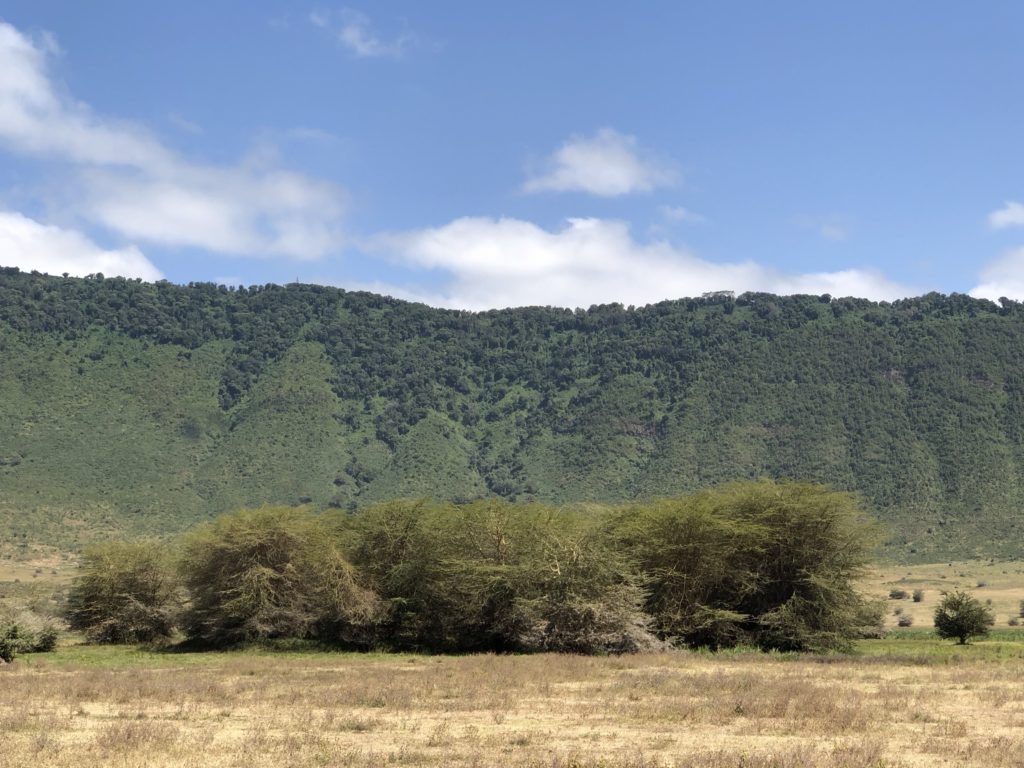 A black rhino, four lions, hundreds of wildebeests and zebras.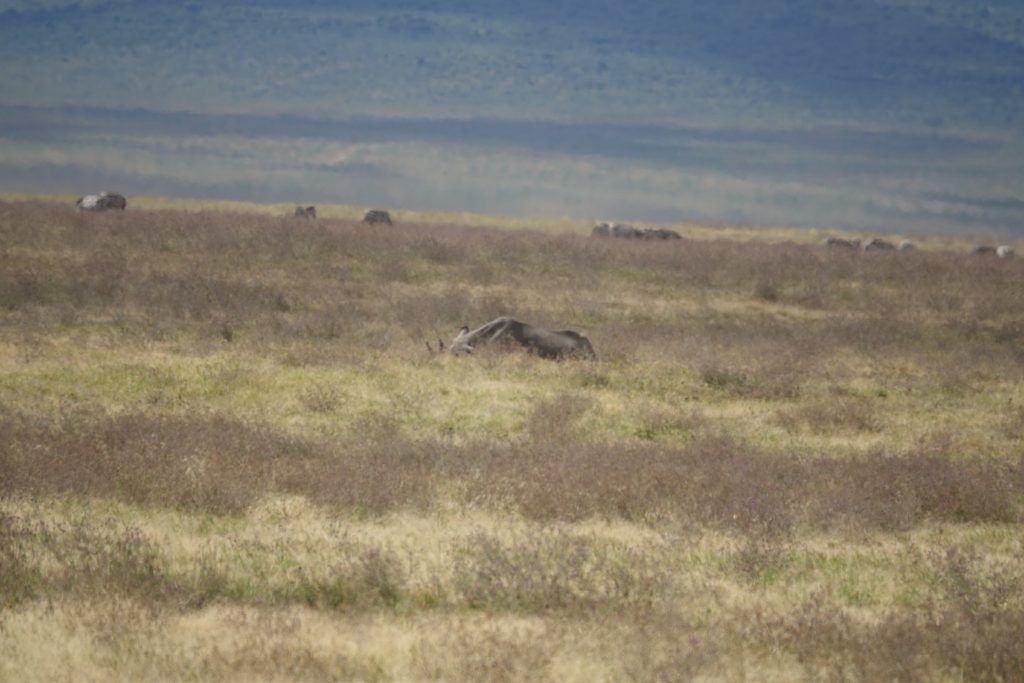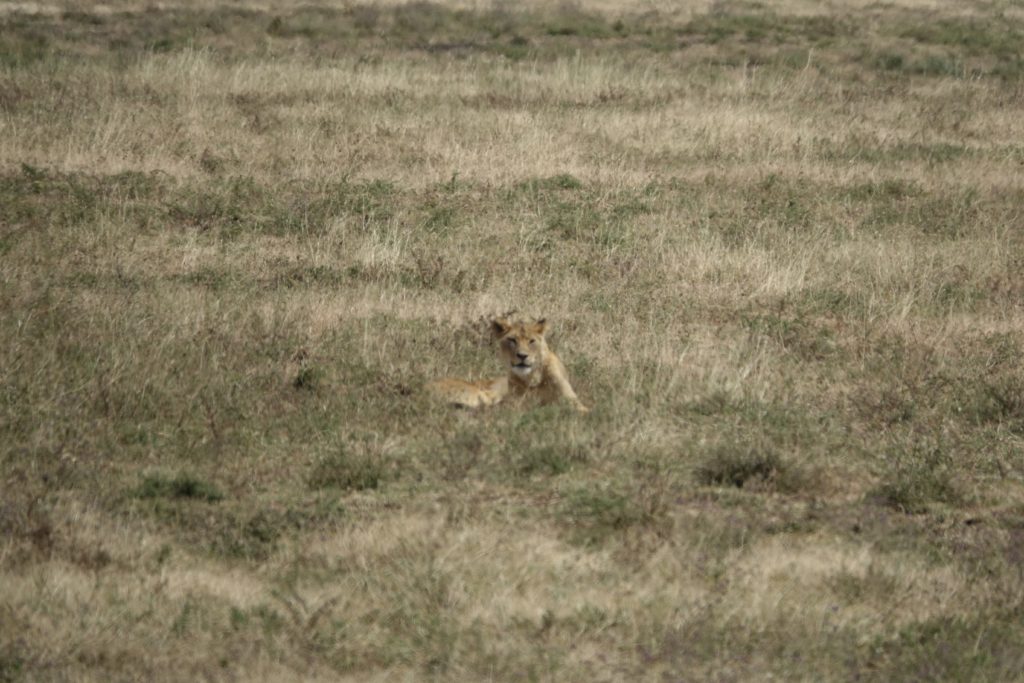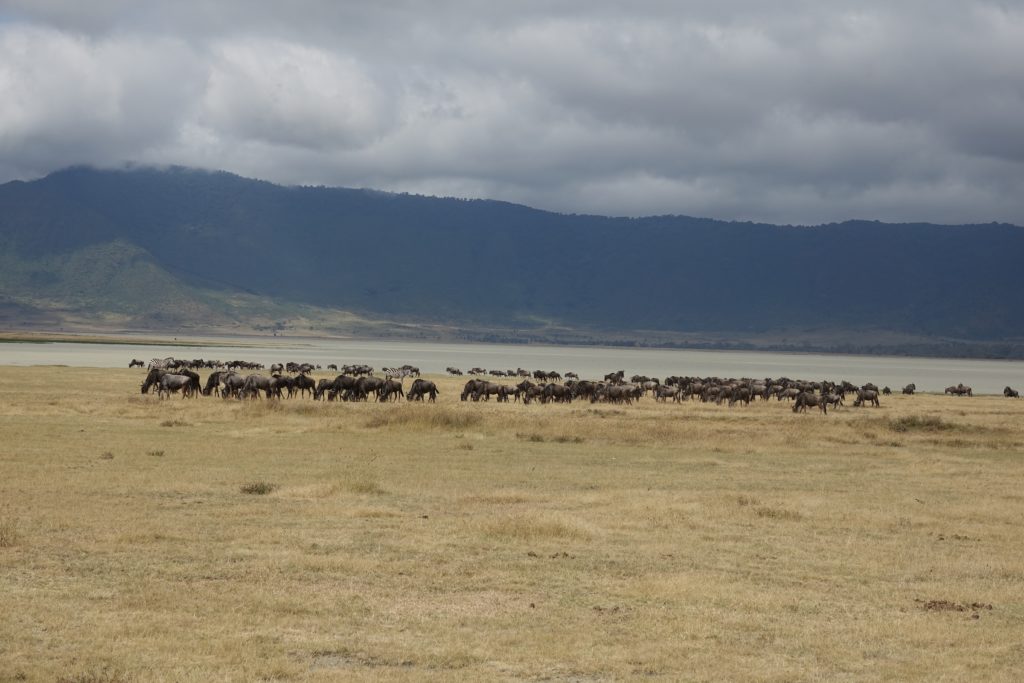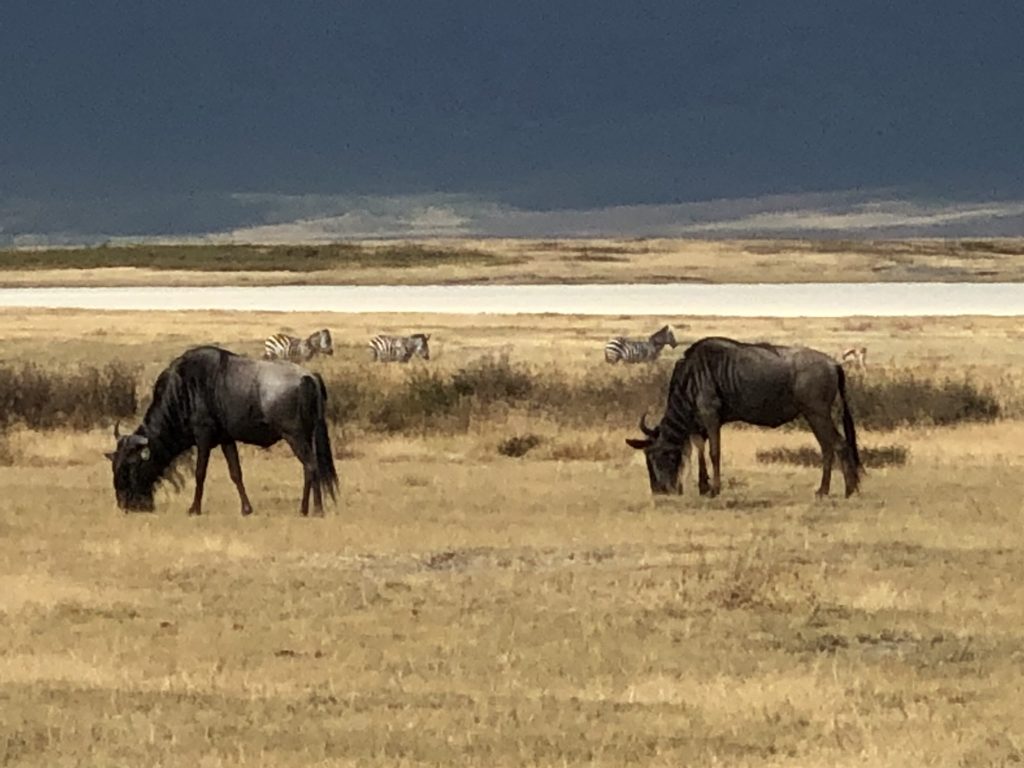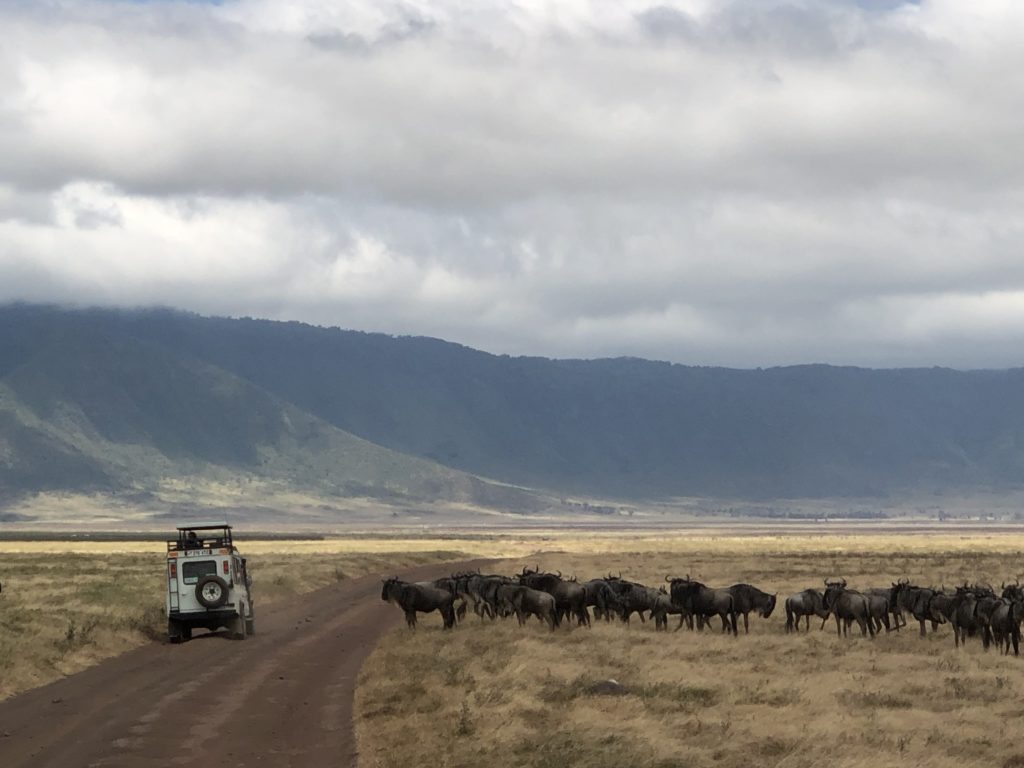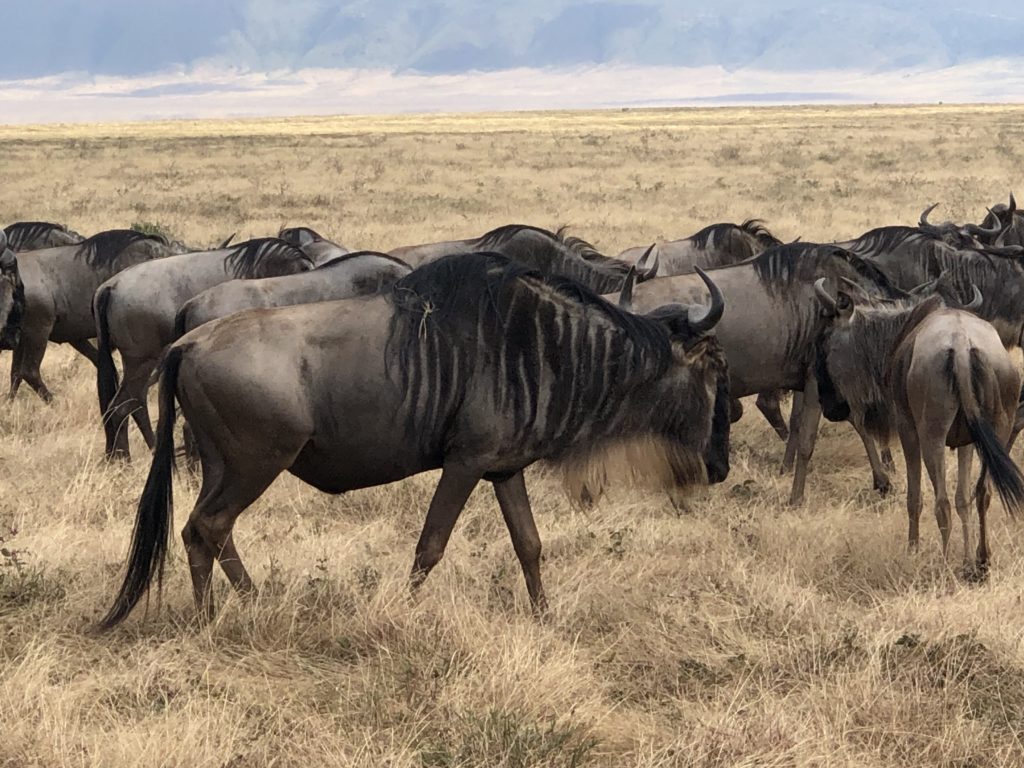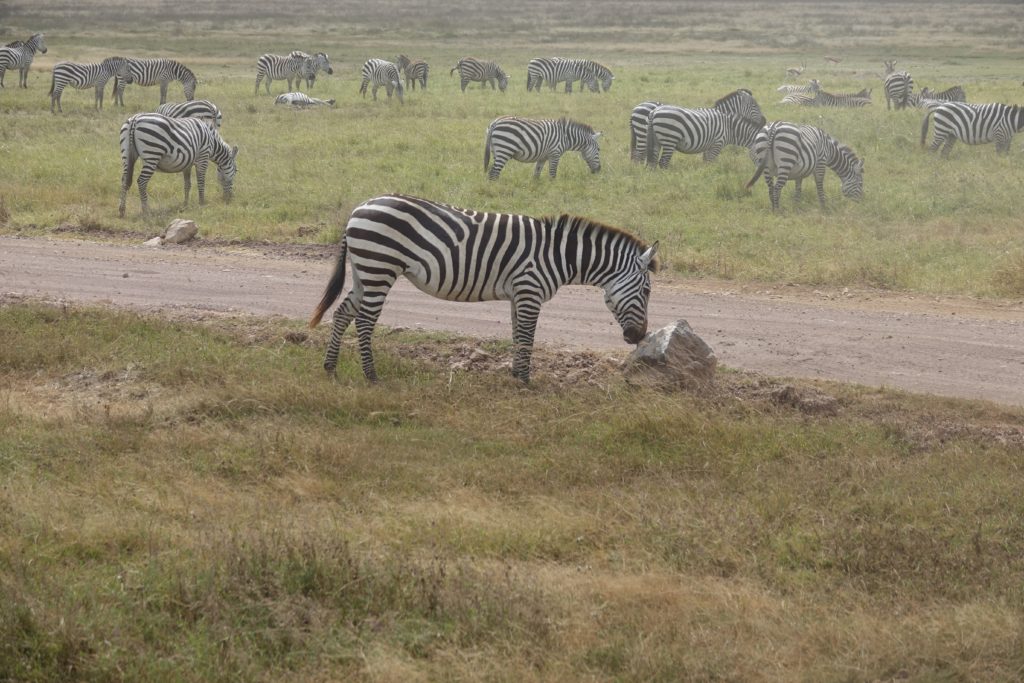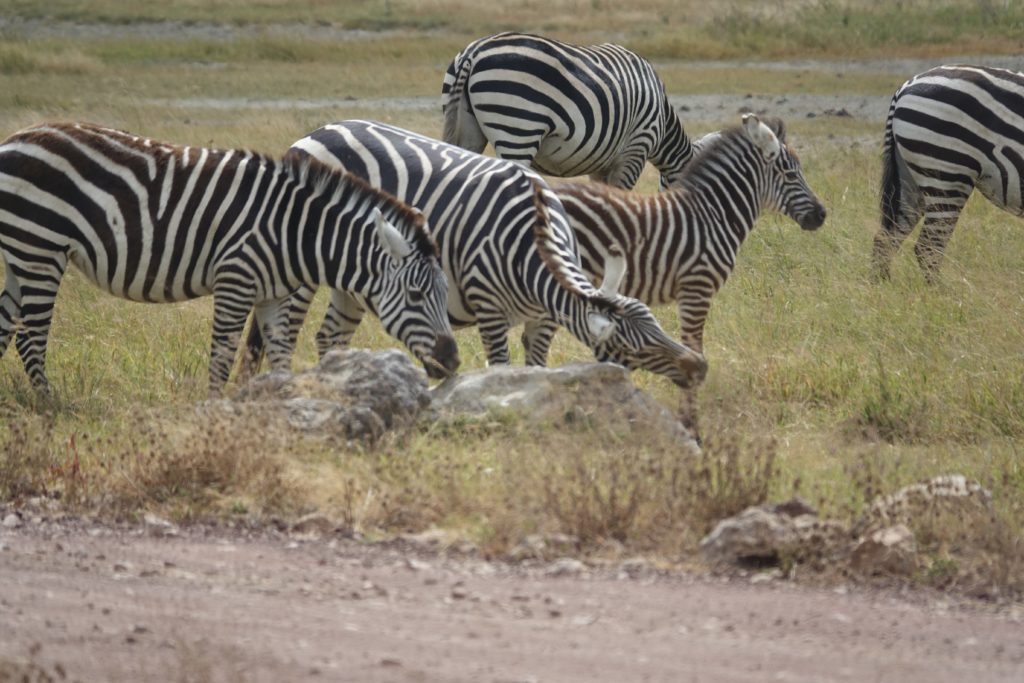 Cape buffalo, Thompson's gazelle, Grant's gazelle, hyena, elephant, and hippos.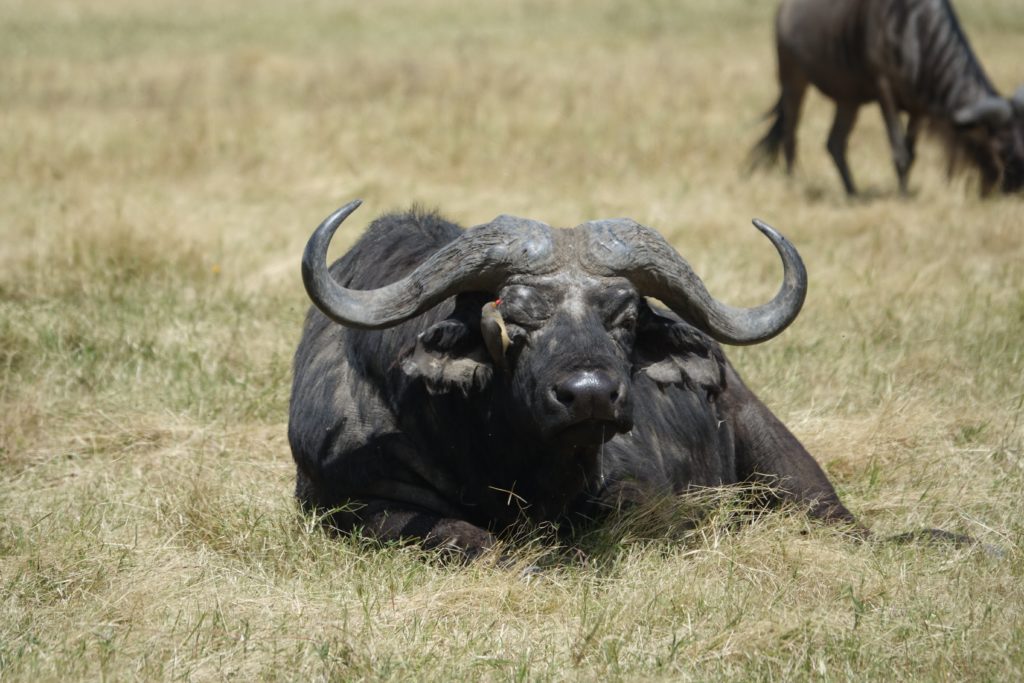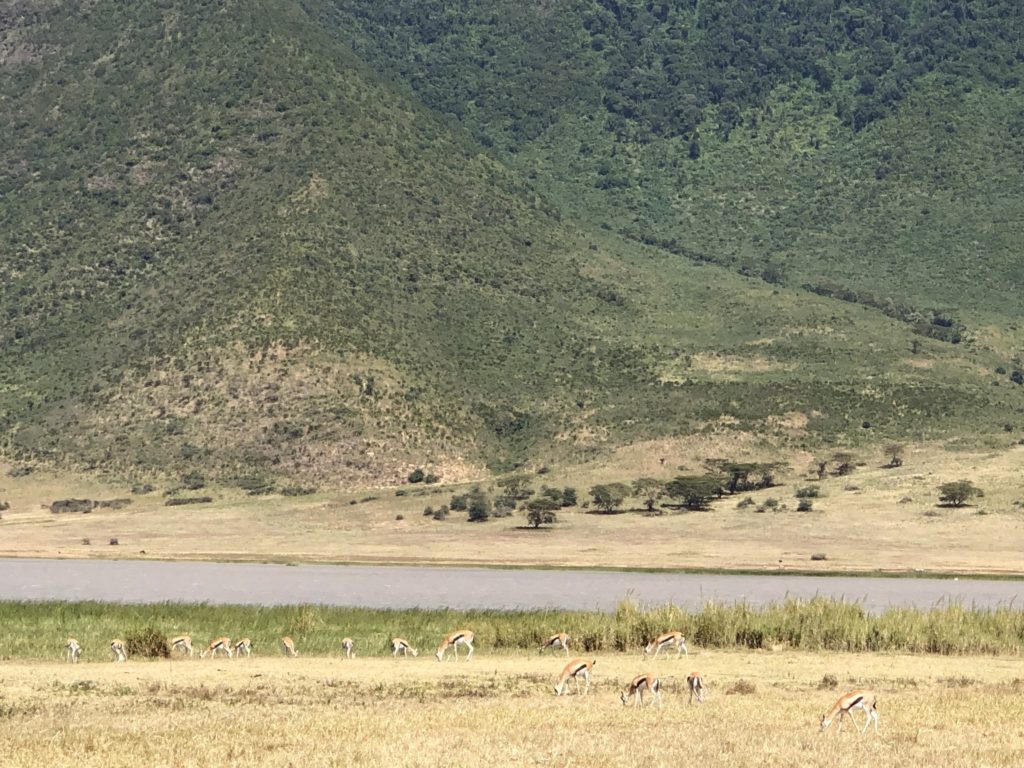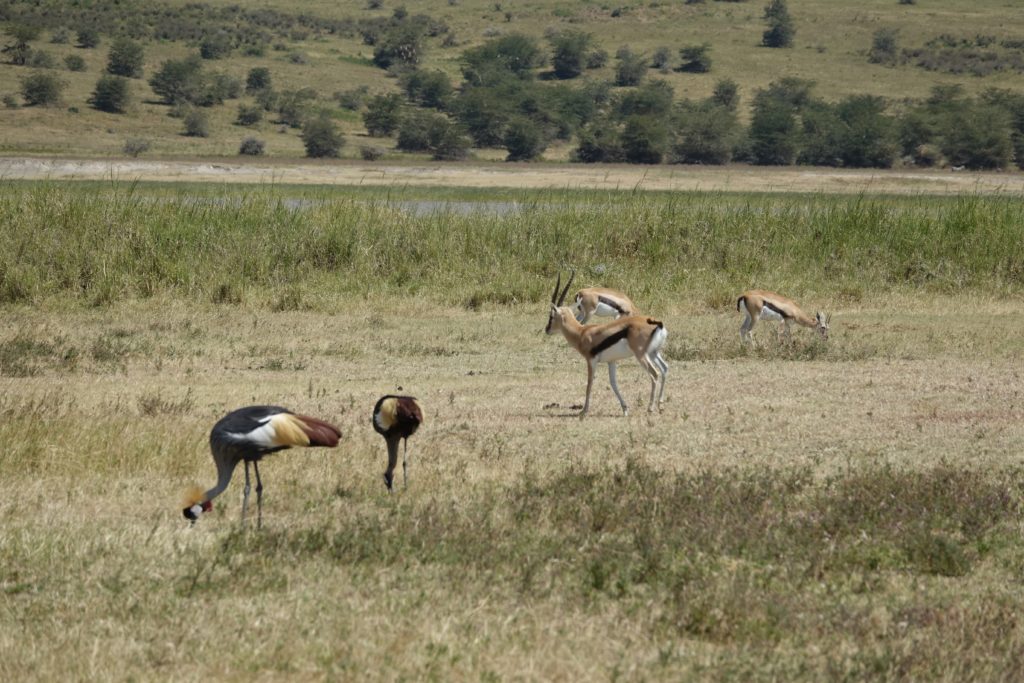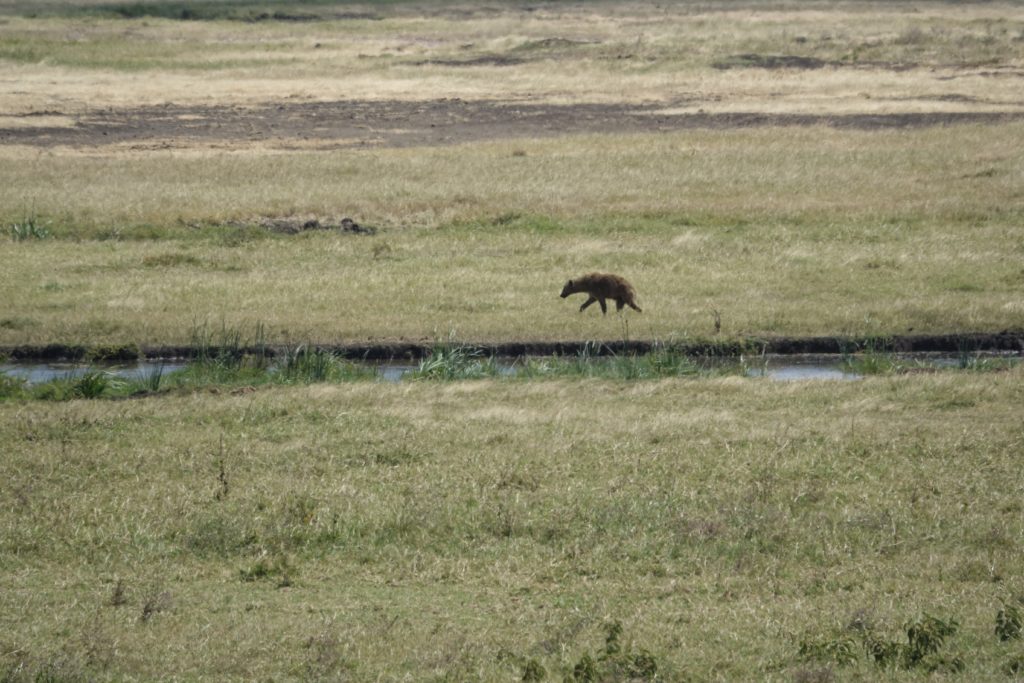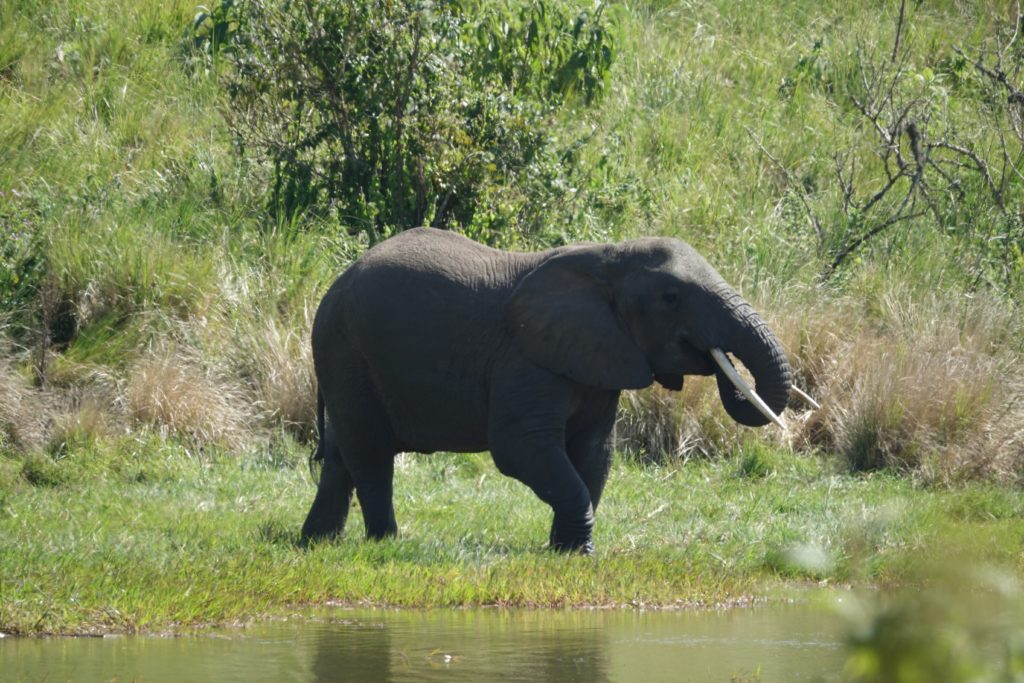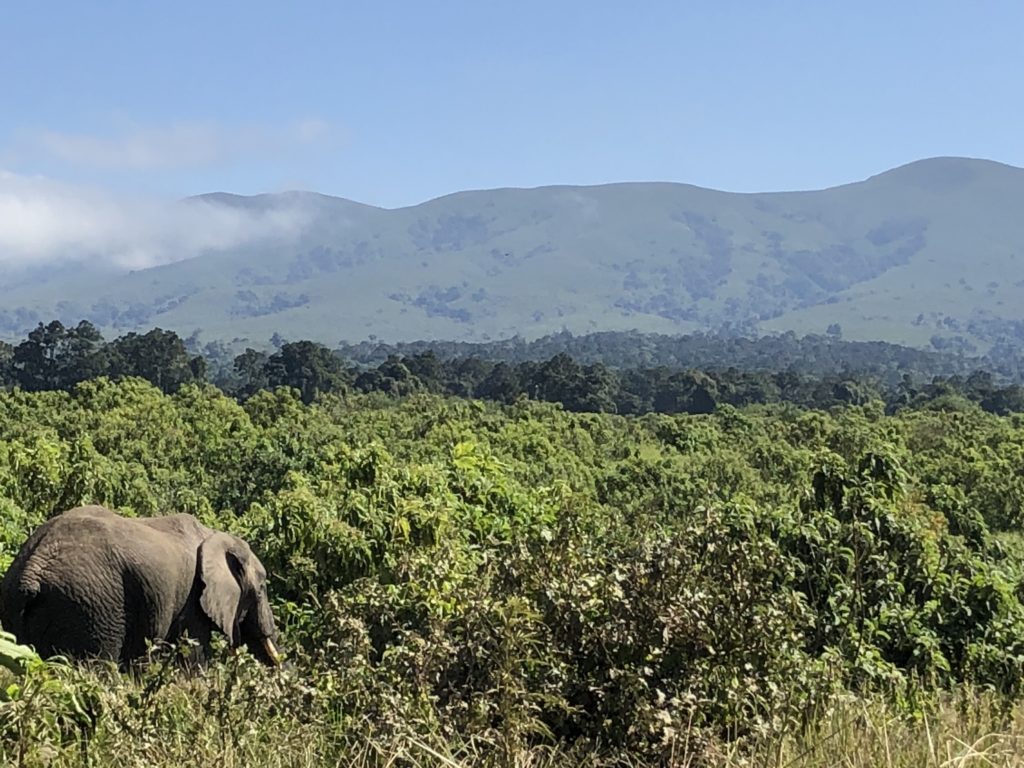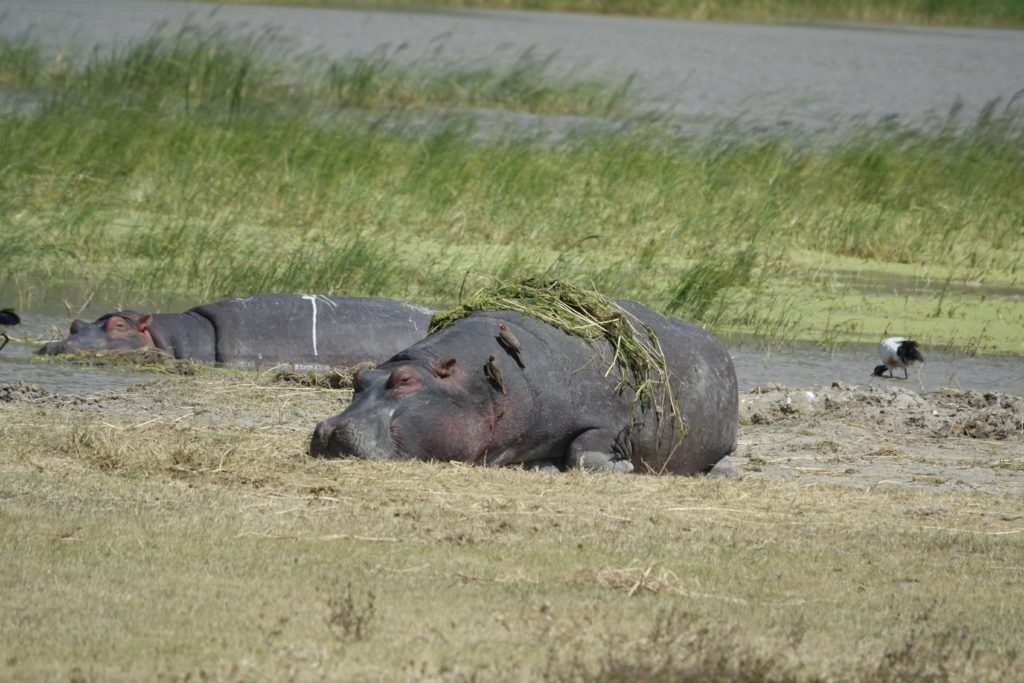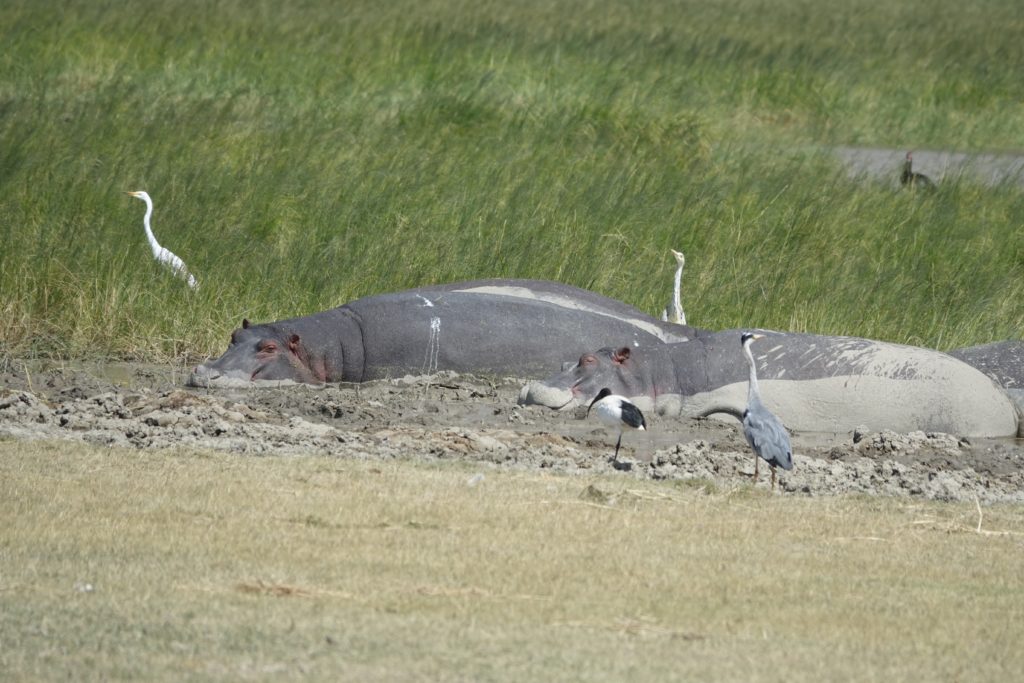 A Golden jackal hunting and eating a lizard (great photos!).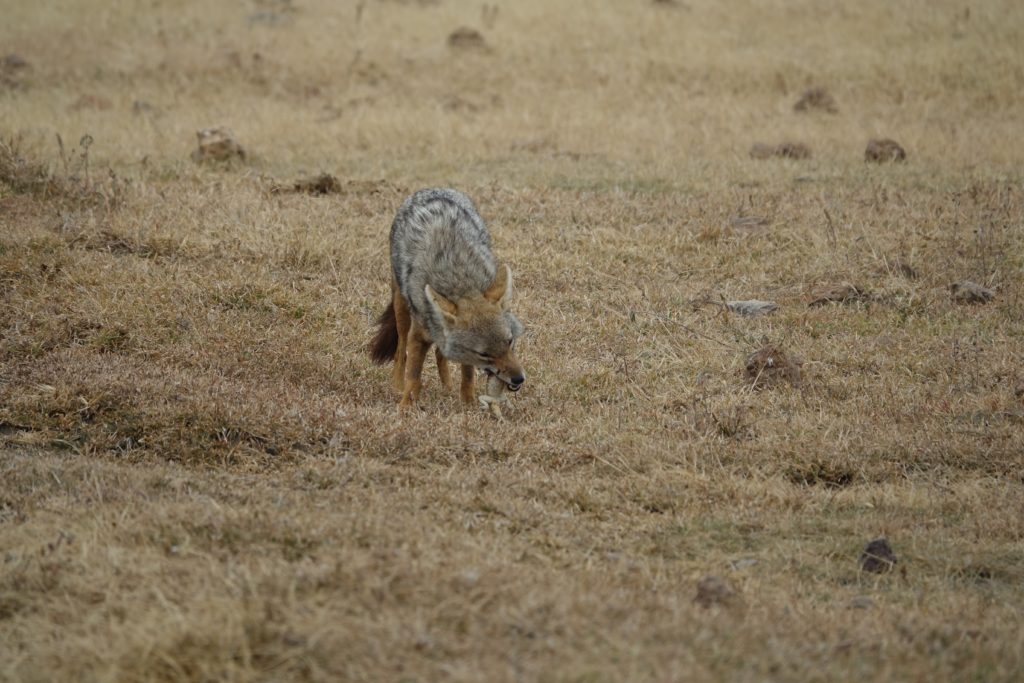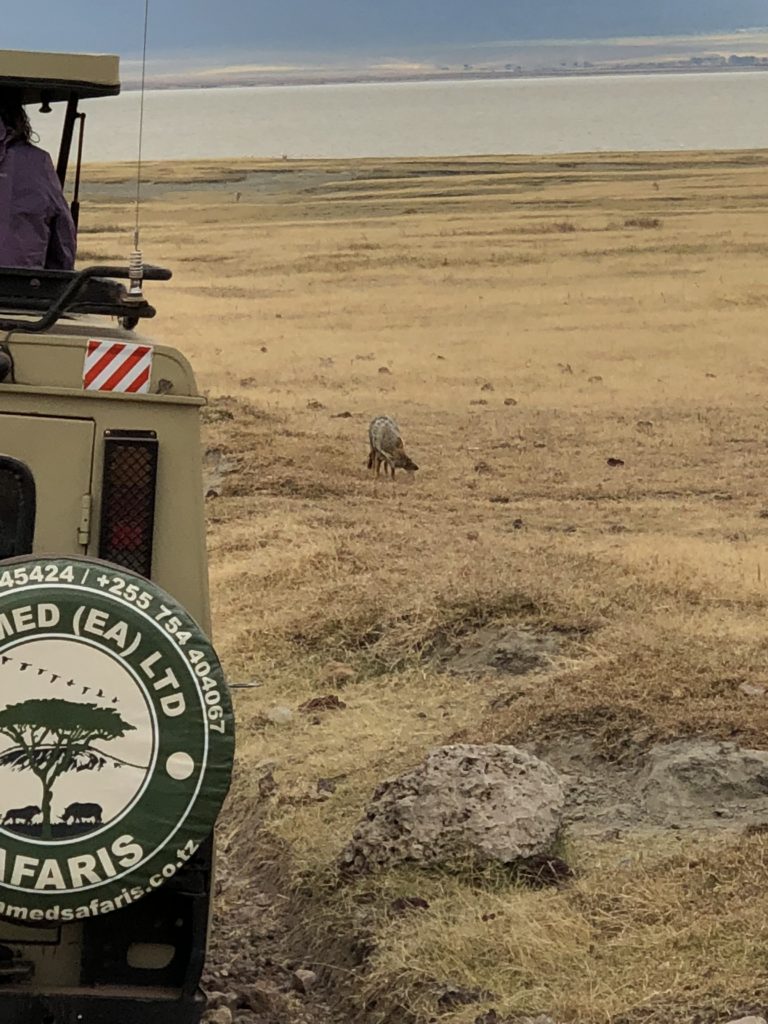 And many new birds, something I always delight in.  Included were a tawny eagle, a wattled starling, African open-billed stork, red-capped lark, black-crowned tchagra, and lappet-faced vulture, as well as some ostriches, kori bustard, flamingos and crowned cranes.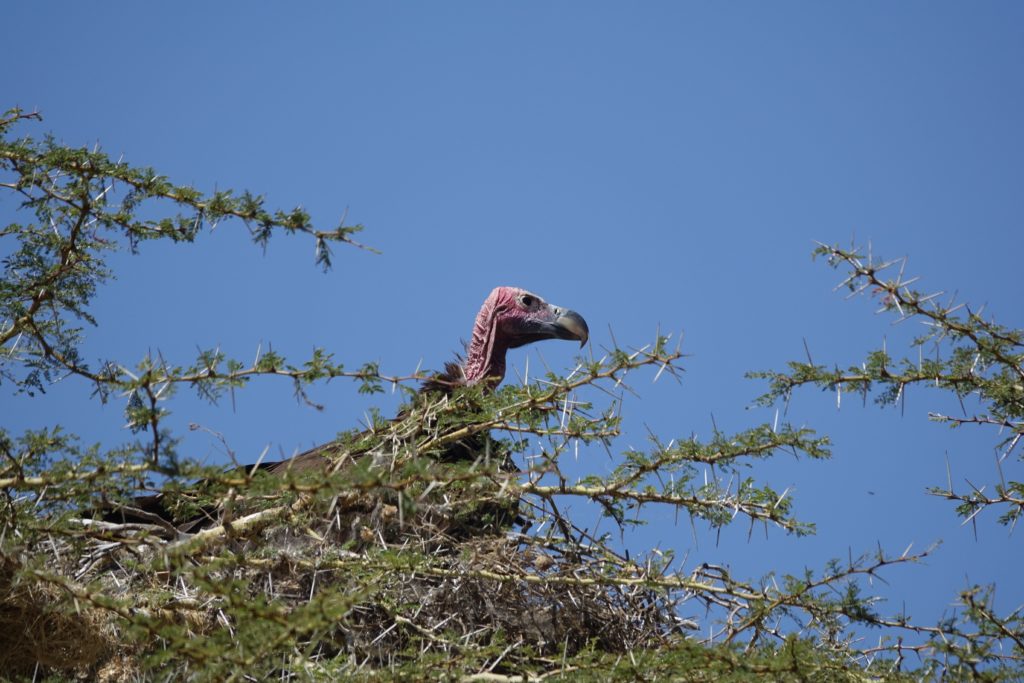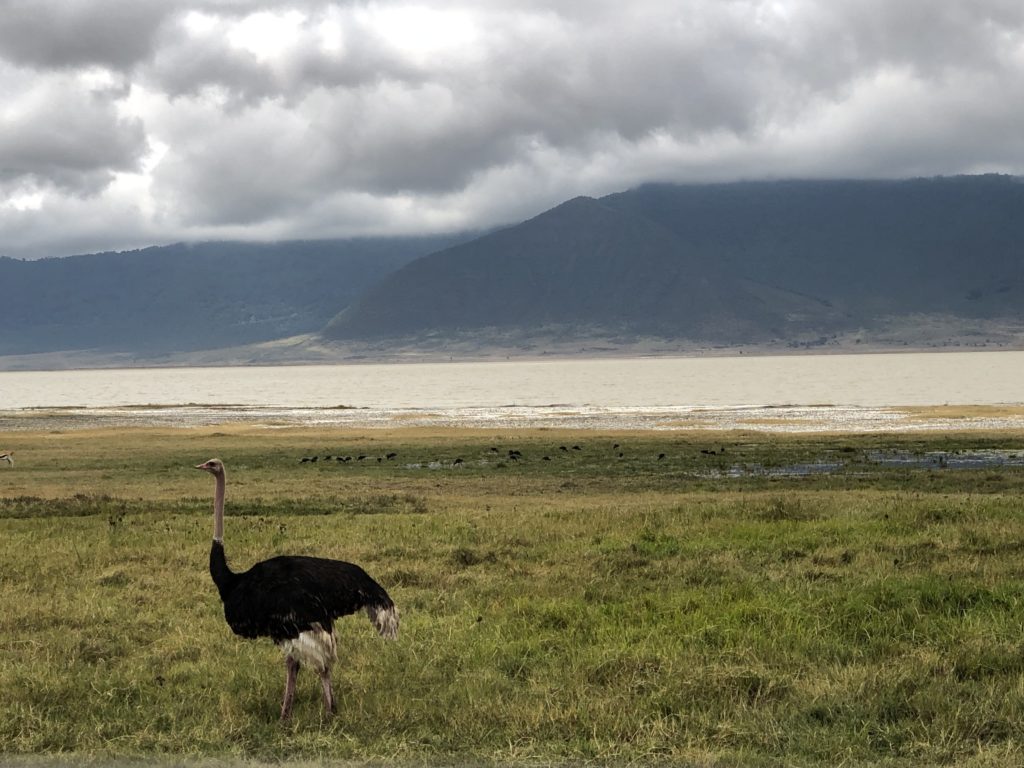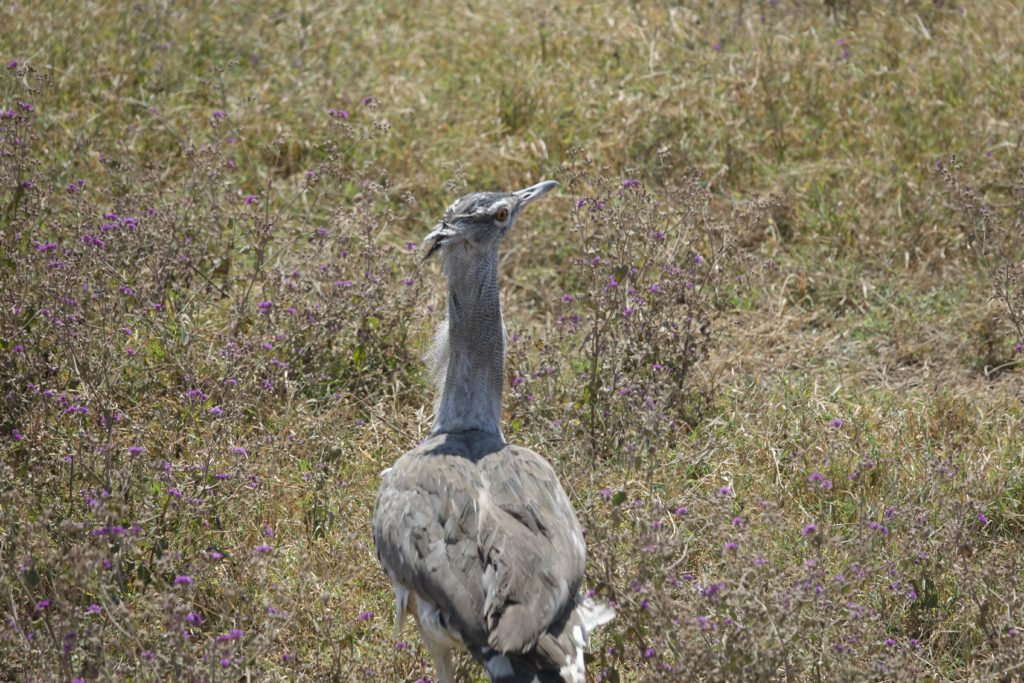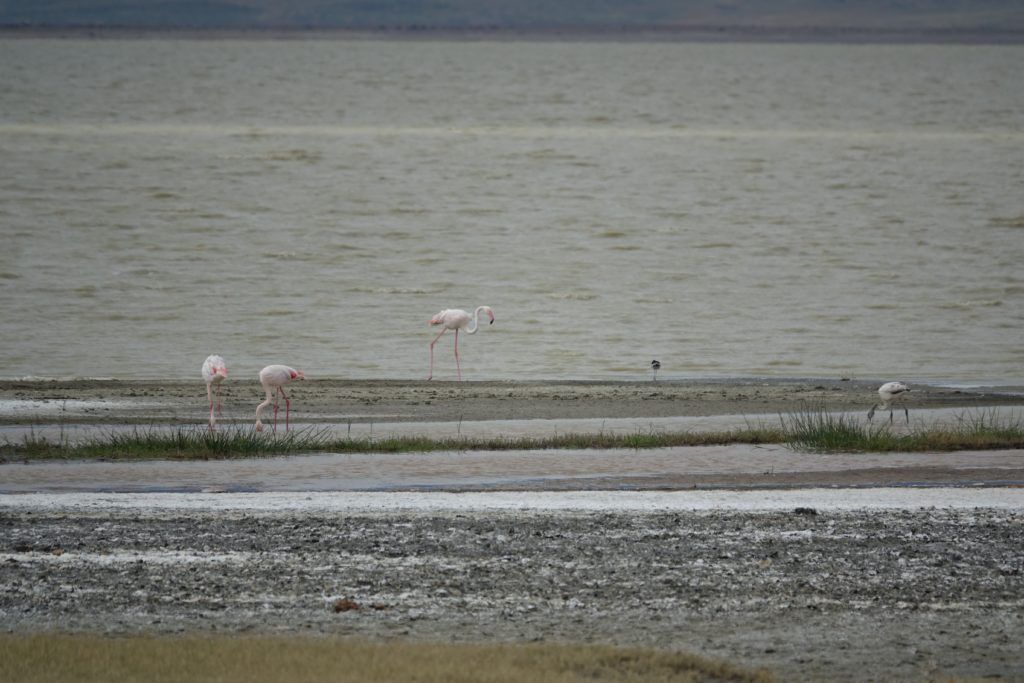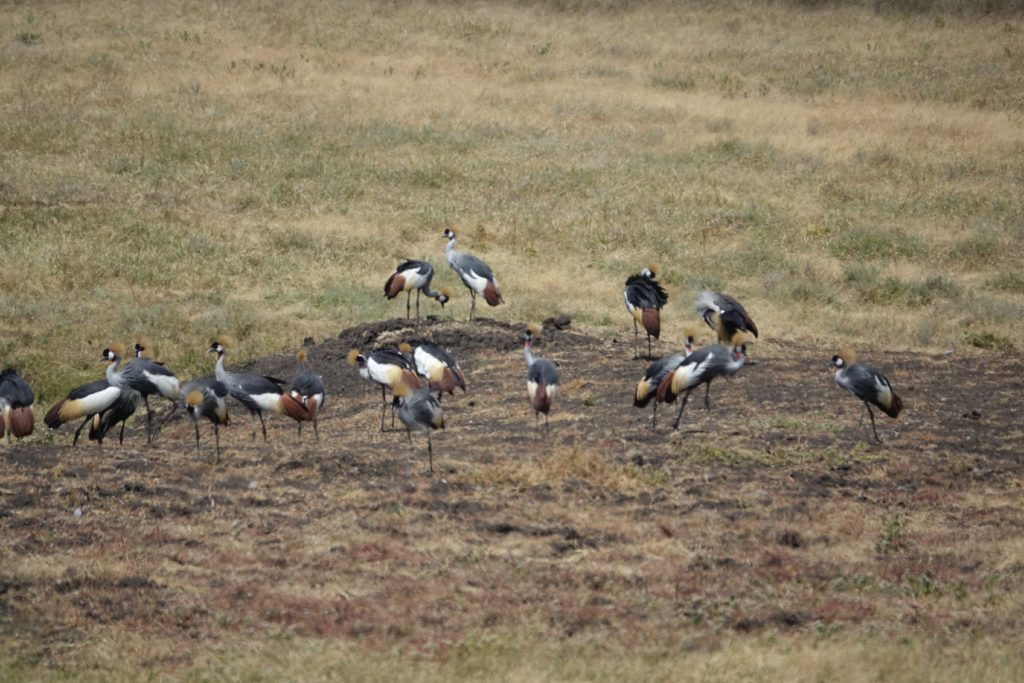 All in all, a day like no other.  A day where all preconceived expectations were met (not many of those in one's life!).  A day that will forever bring a smile to my face.  A day I am thankful to have shared with Márta.  And a day I am now happy to share with you!