The natural beauty of this camp and its surroundings is very inspiring.  Unfortunately, we stayed here for only one day.

The camp is associated with the Ol Pejeta Conservancy, which we visited on the ninth day of our safari.  The grounds are well designed and beautifully kept with its trees and flowers and cacti.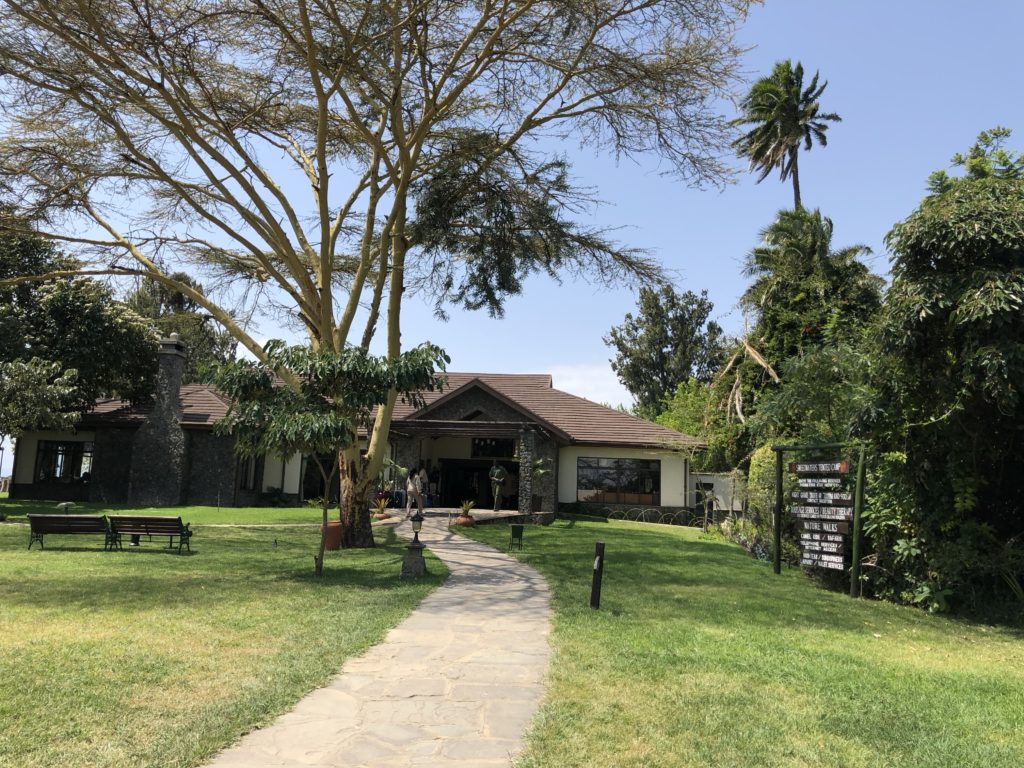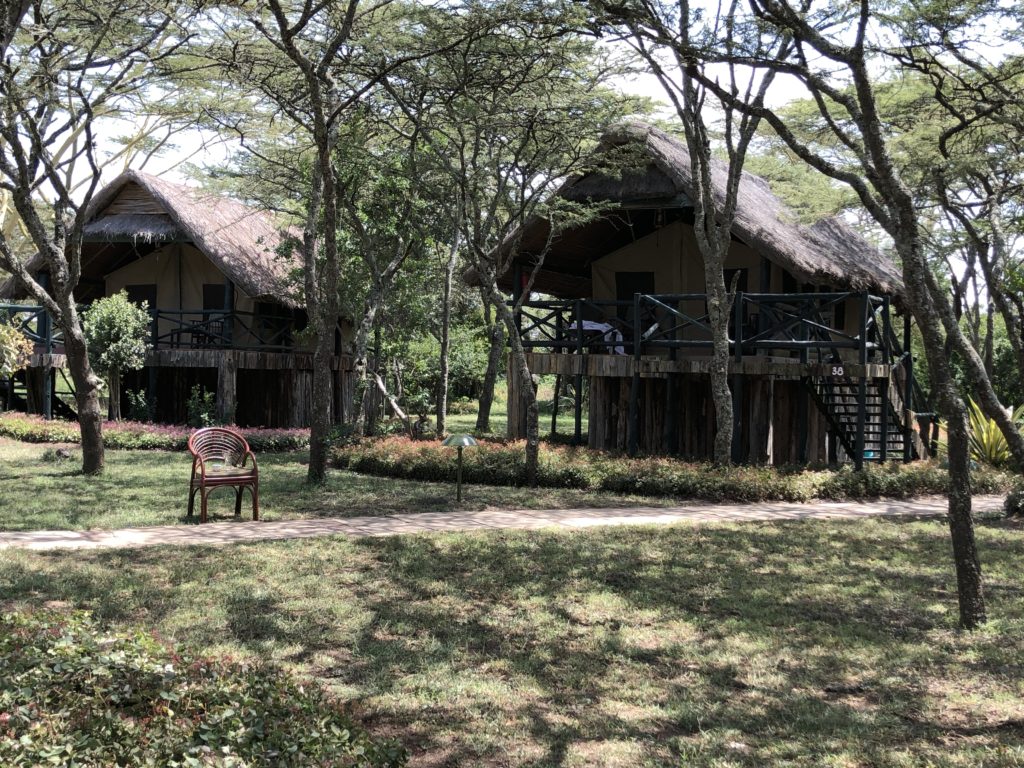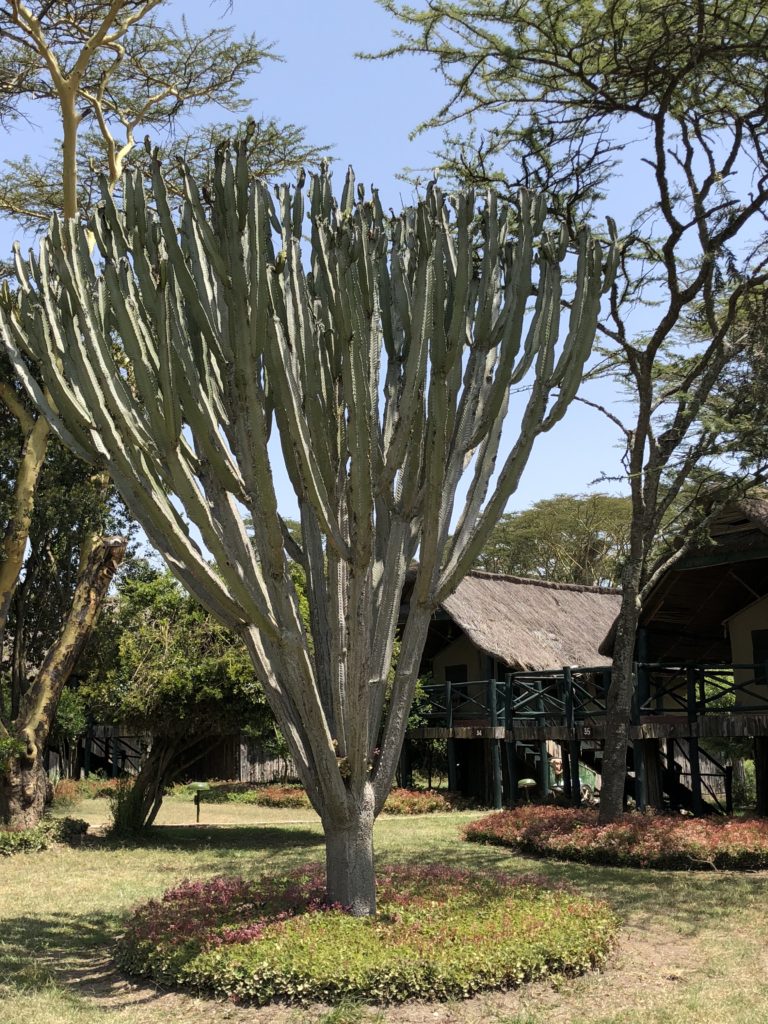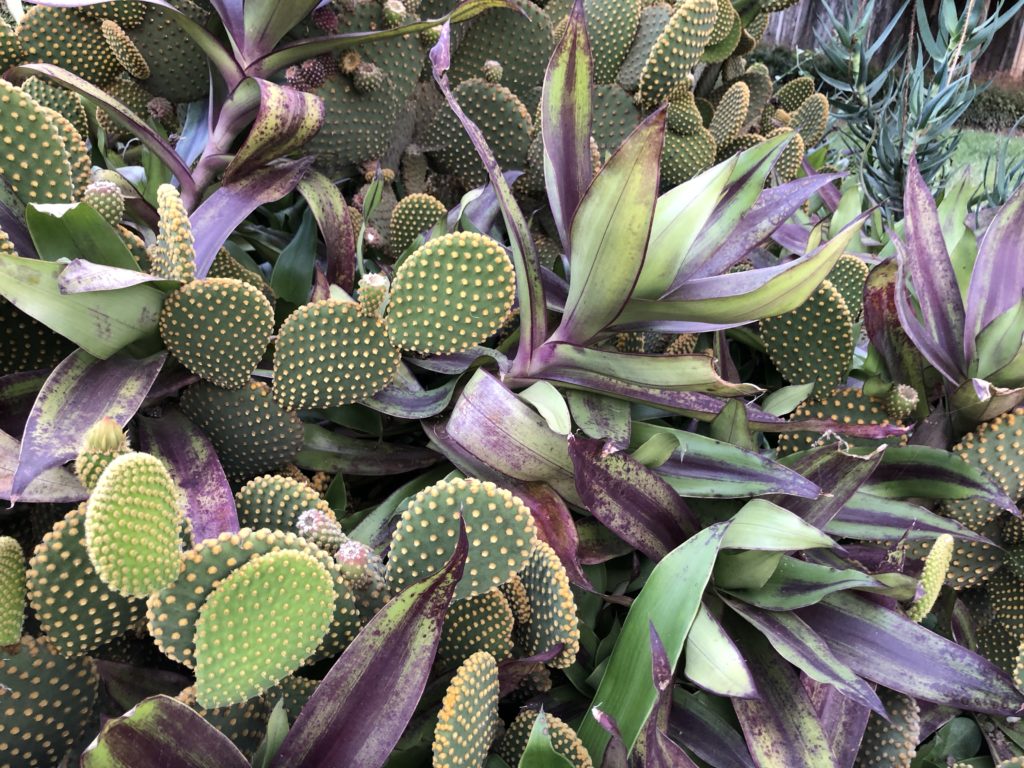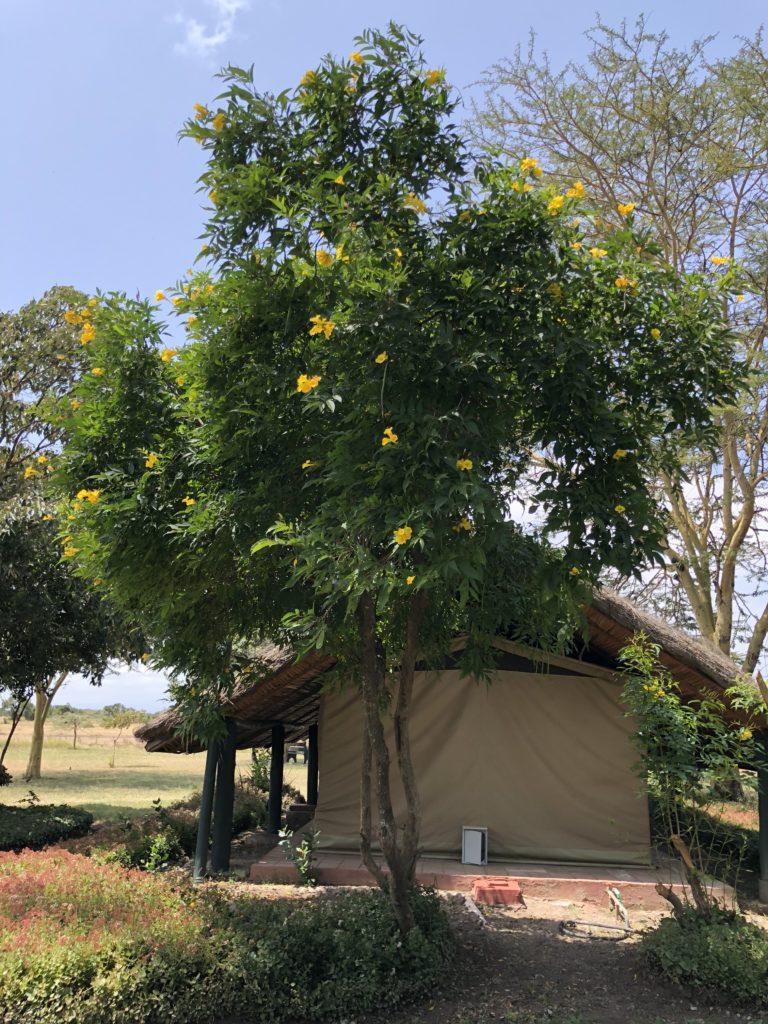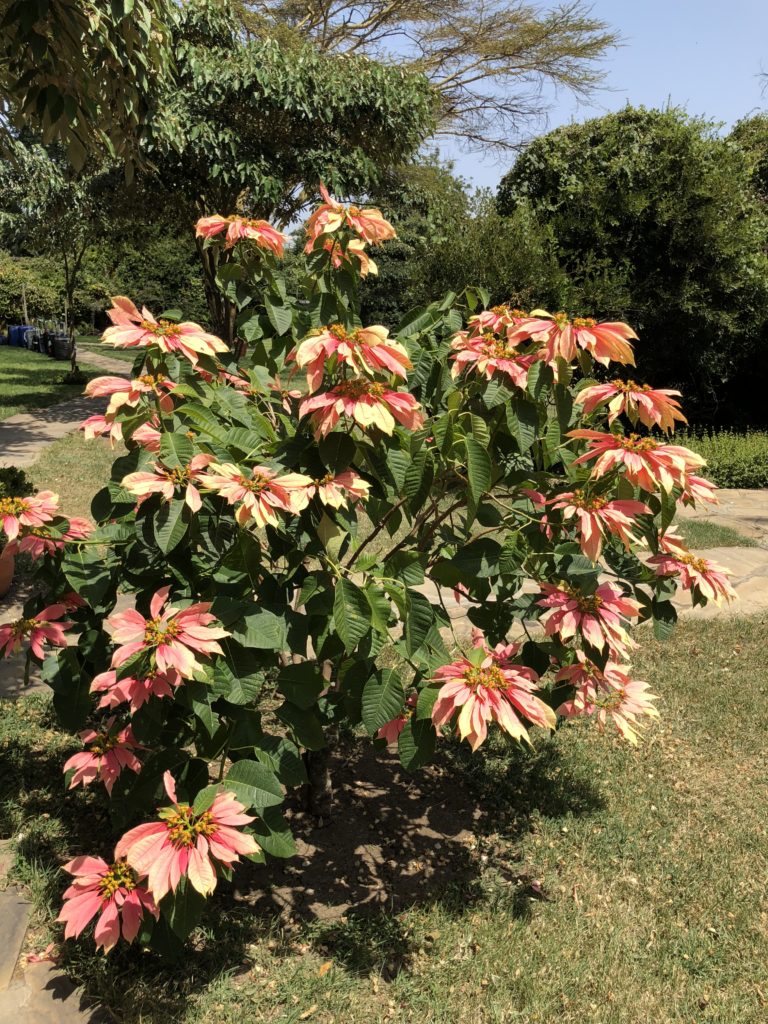 The camp also offers an opportunity to watch animals as they come to drink from the waterhole on the other side of the fenced ditch.  We saw impala, yellow-billed storks, buffalo, and warthogs.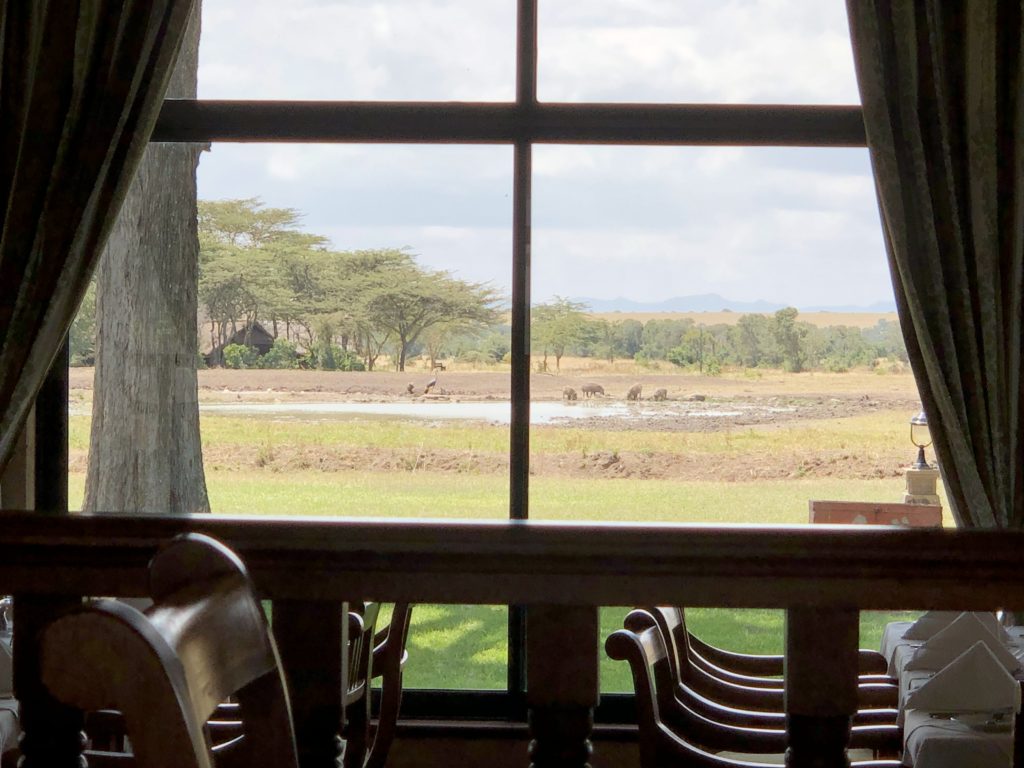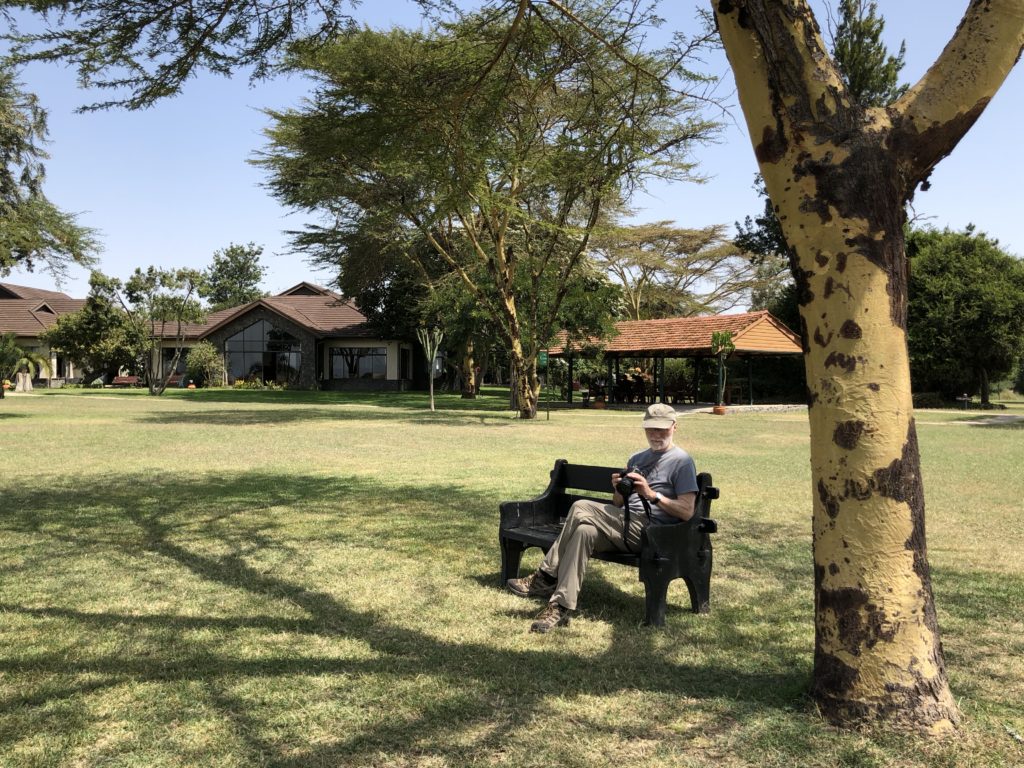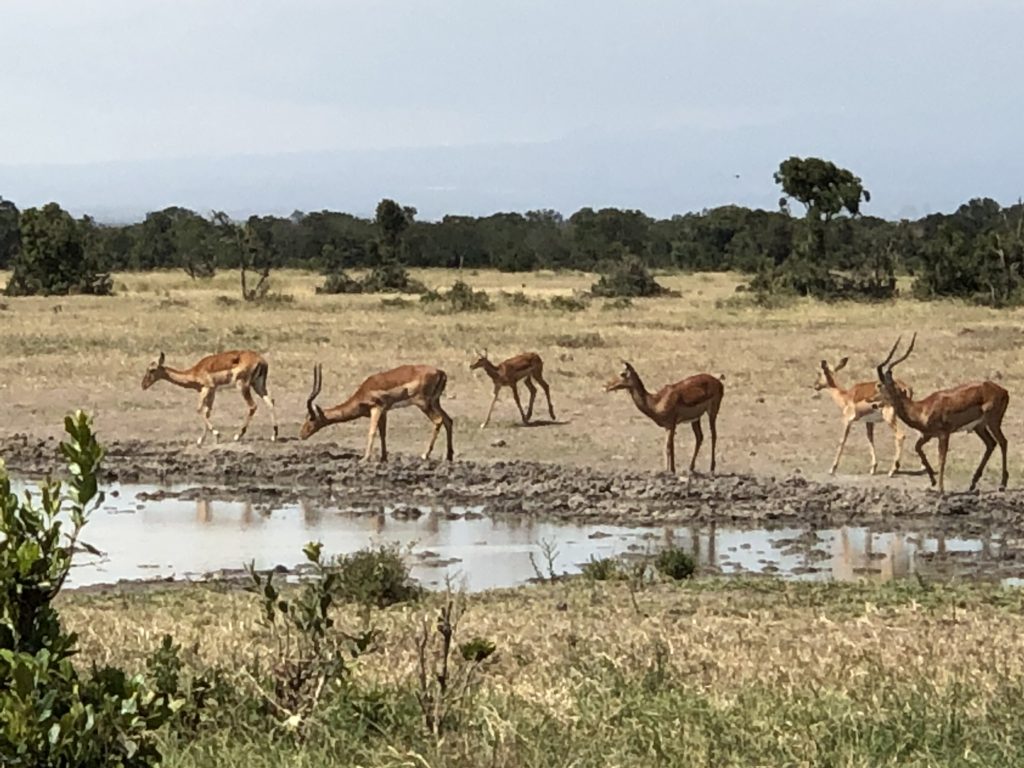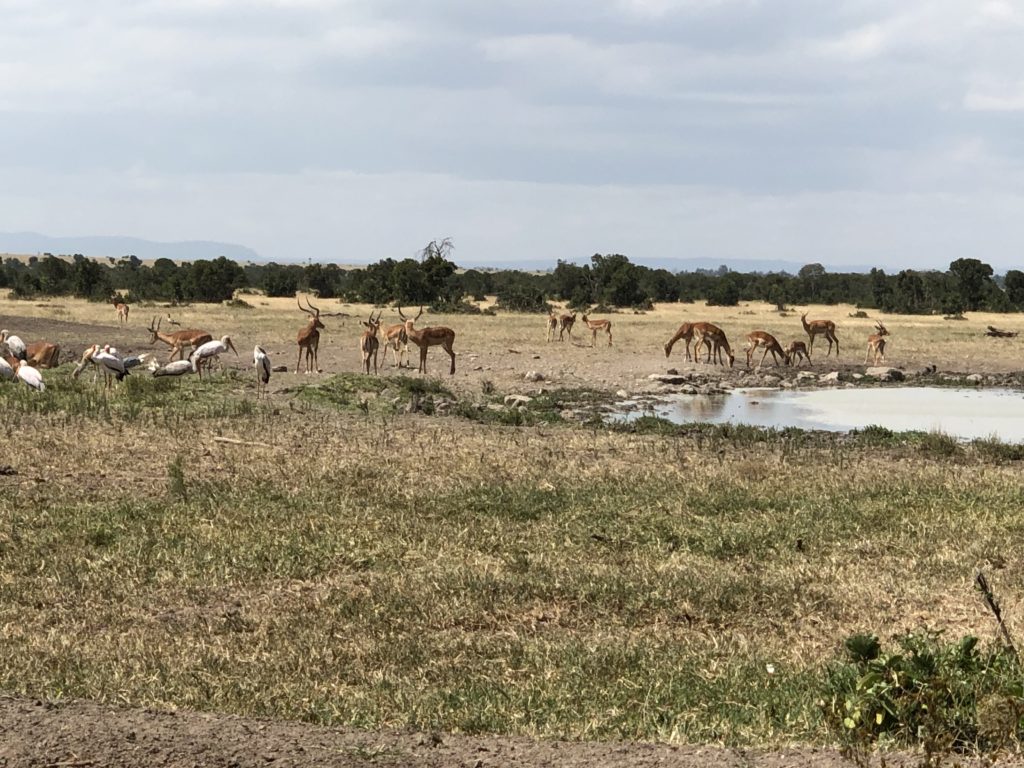 A tented camp is a very good and unique way to see Africa.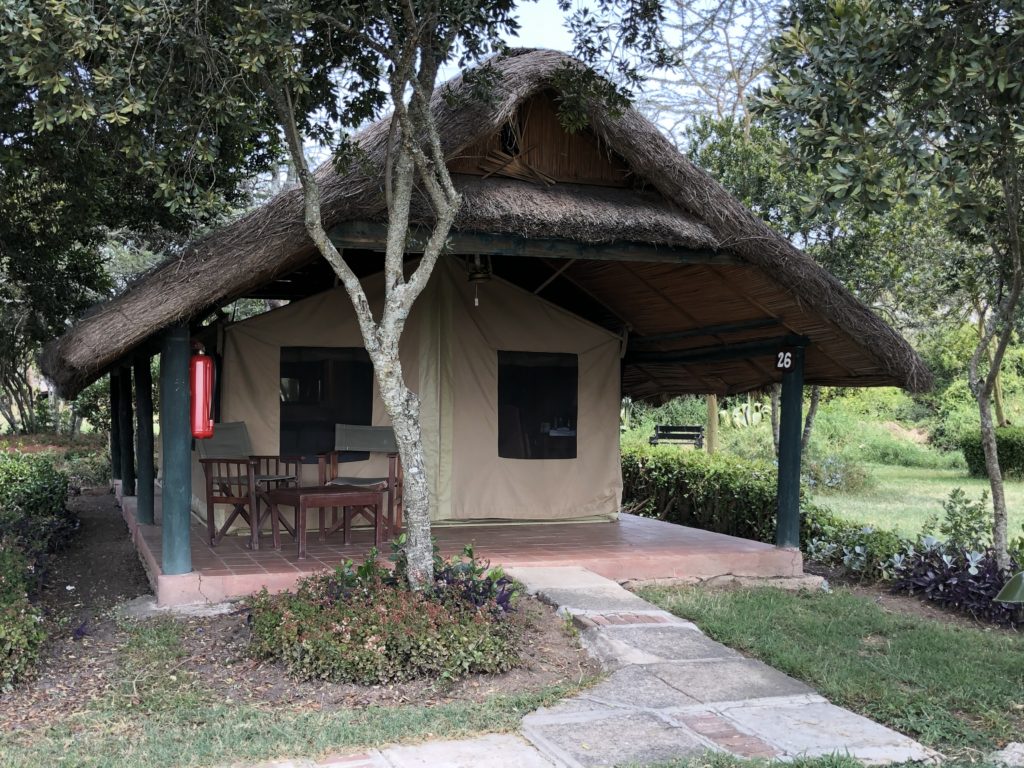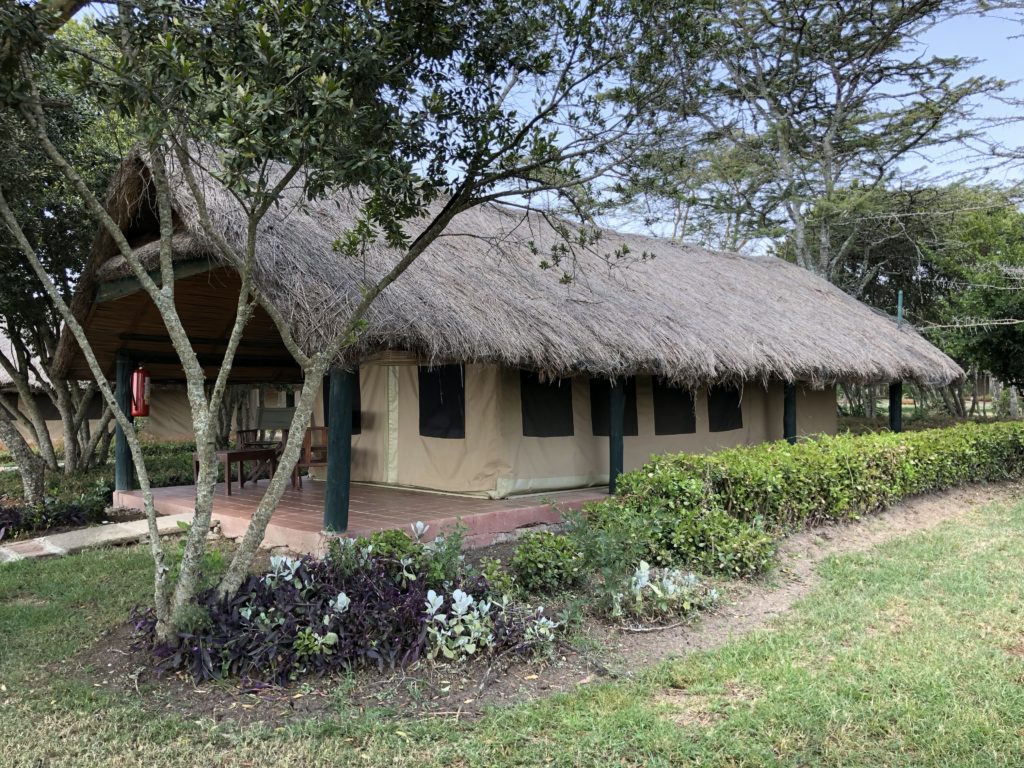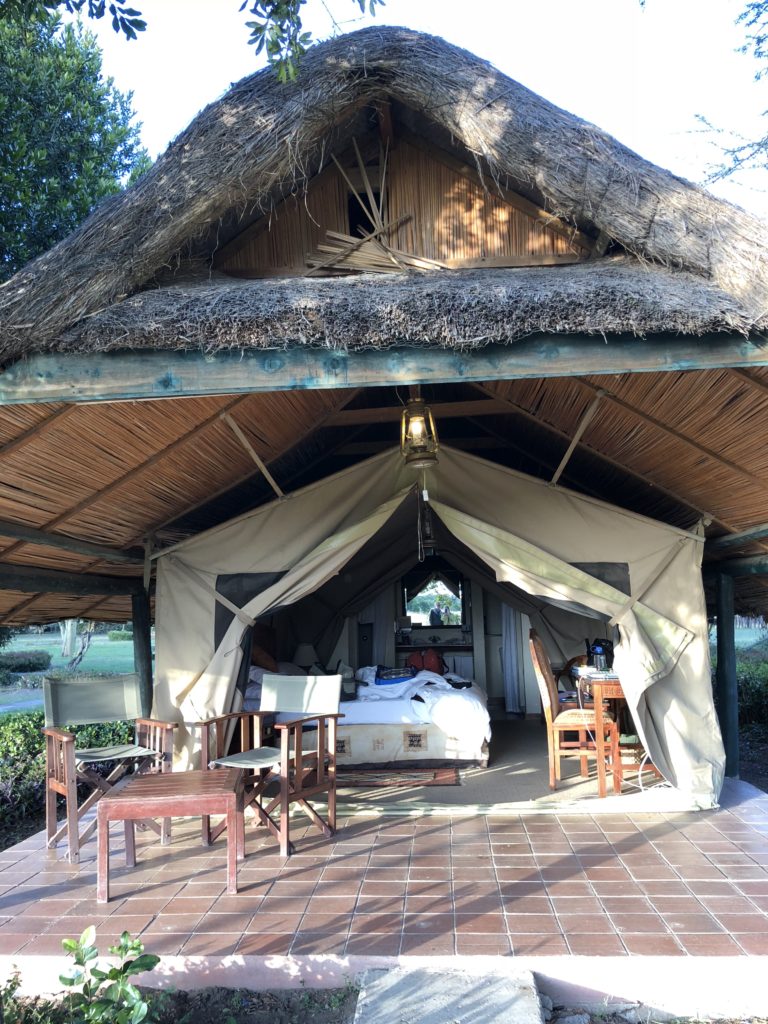 That evening, while we were relaxing at our tent, we saw a never ending line of zebras passed only a few meters away.  An exciting experience!