On the seventh and eighth day of our trip, we went on three safaries in the Samburu National Reserve in the northern part of Kenya.
It didn't matter whether the game drive was in the morning or in the afternoon, we always met many elephants.  Sometimes they even came very close.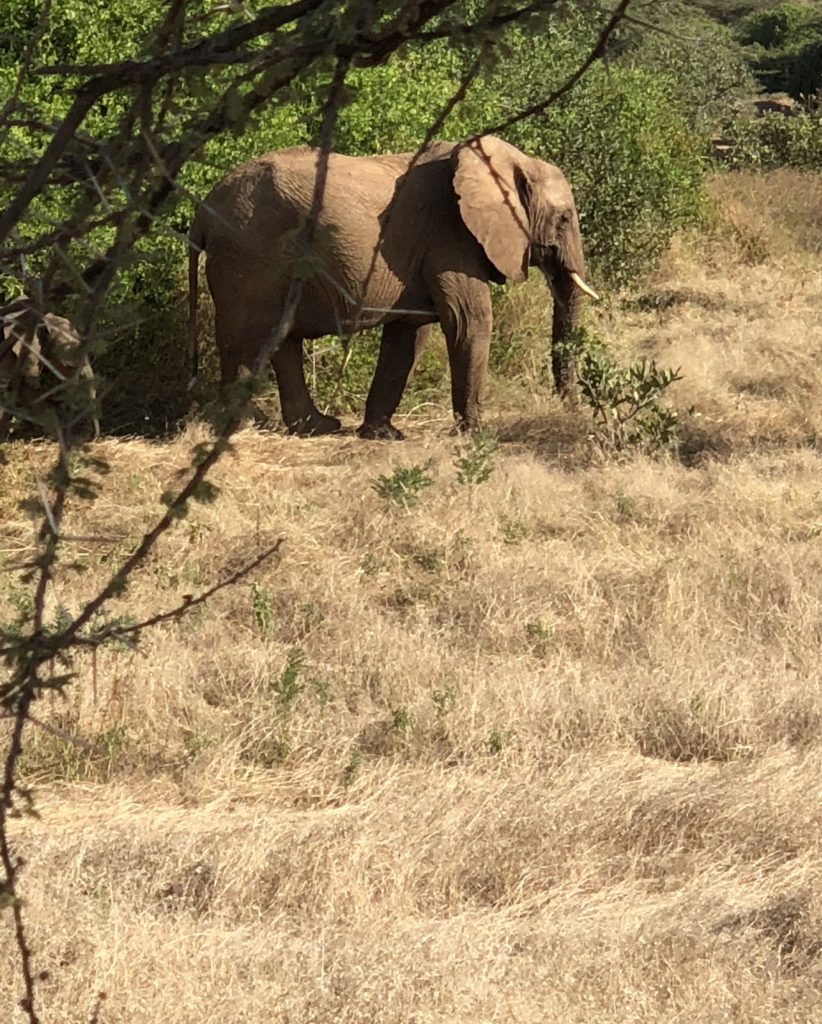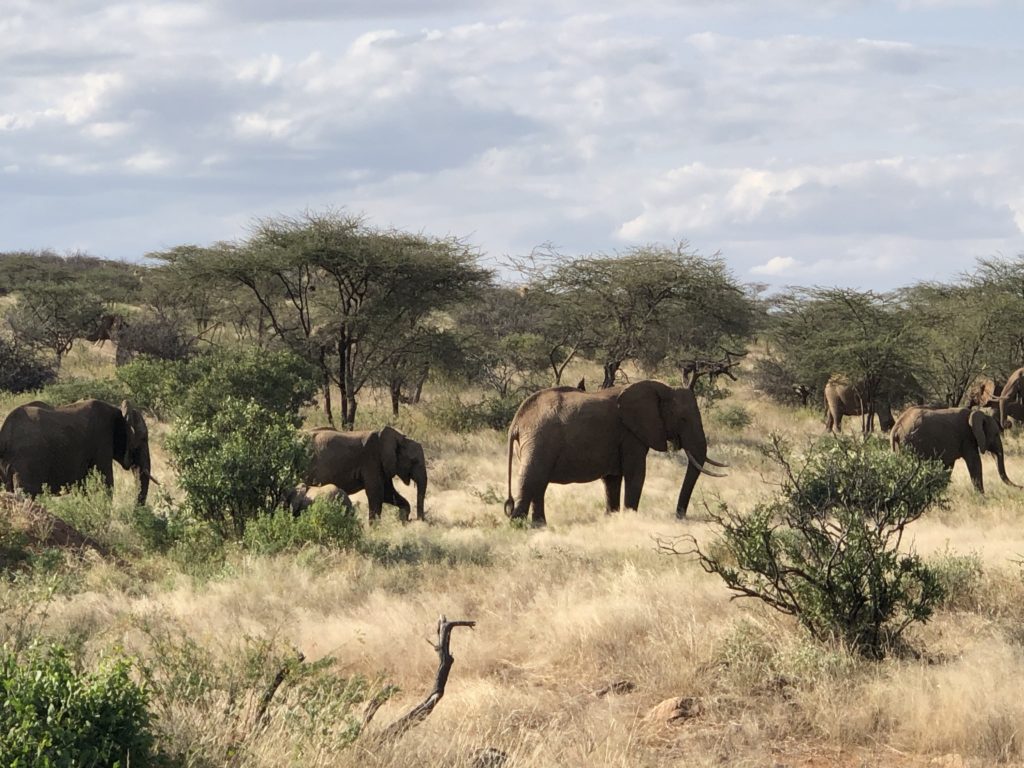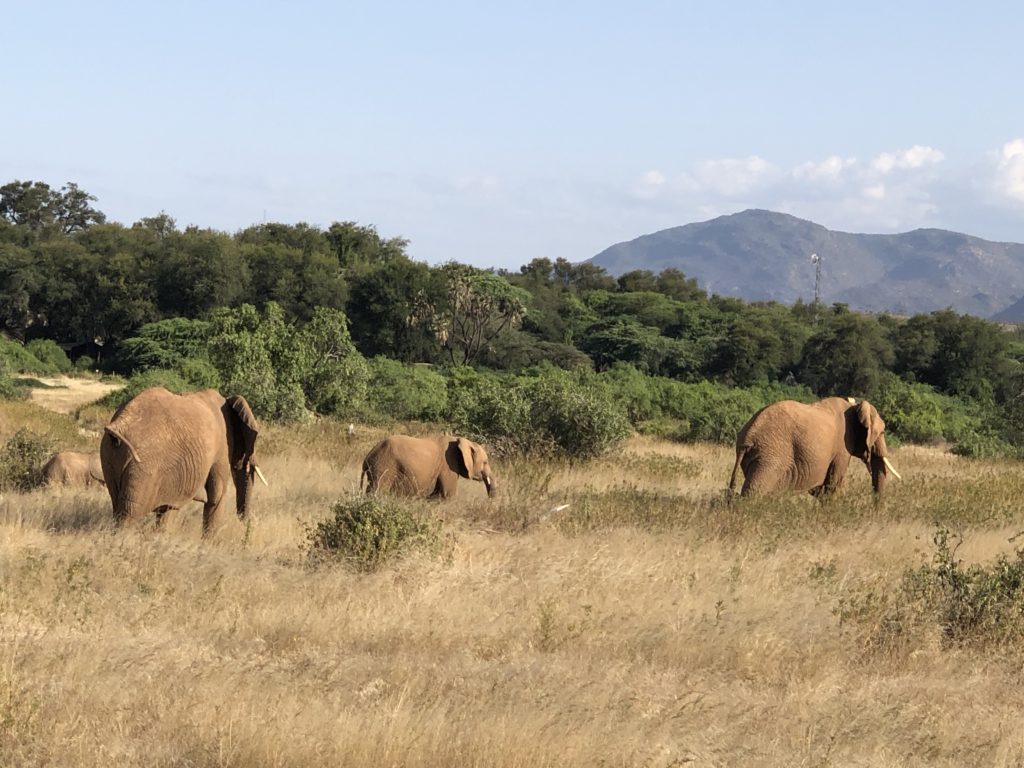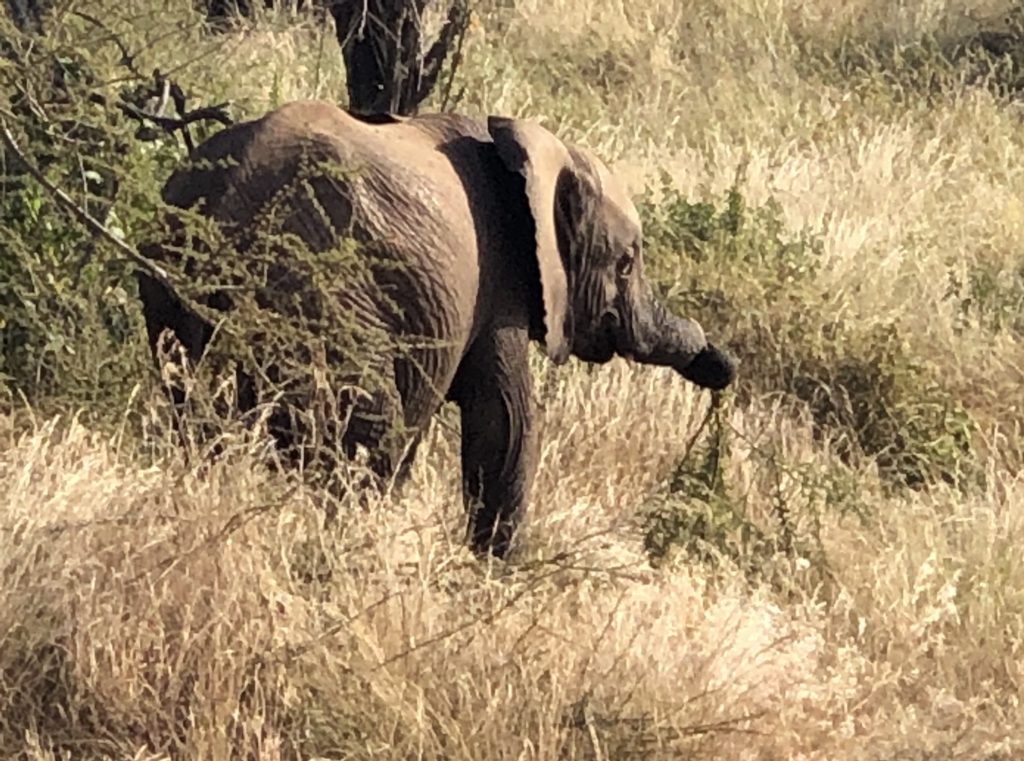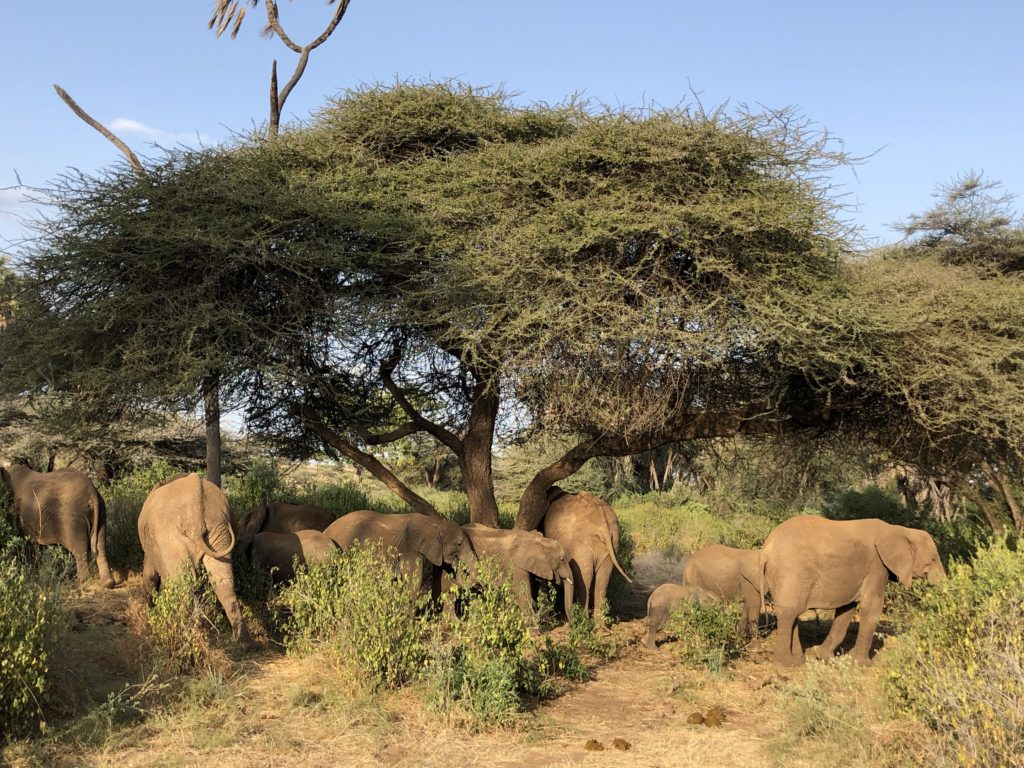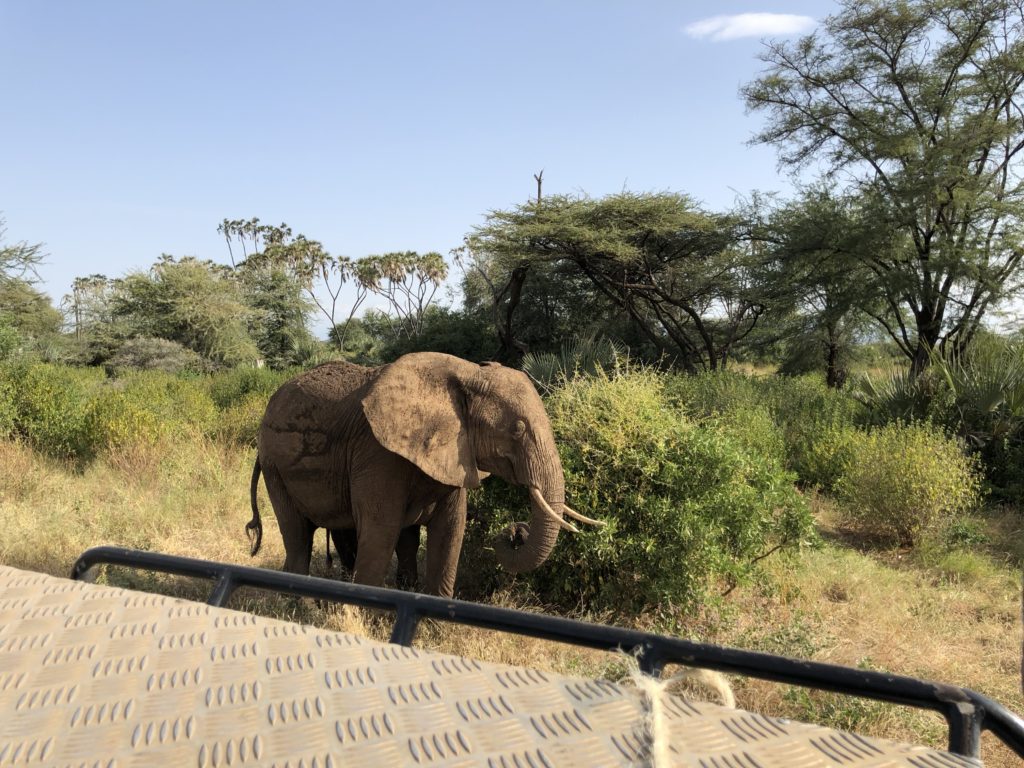 Although the roads very very dusty, they often offered interesting wildlife, like a leopard tortoise and a sandgrouse.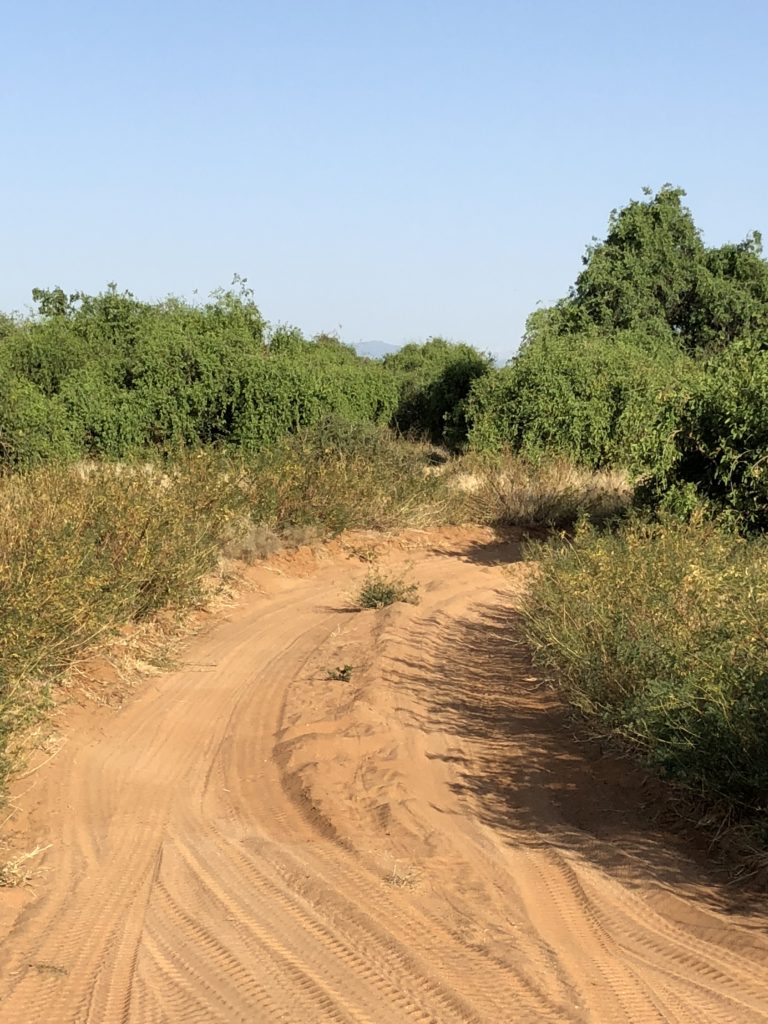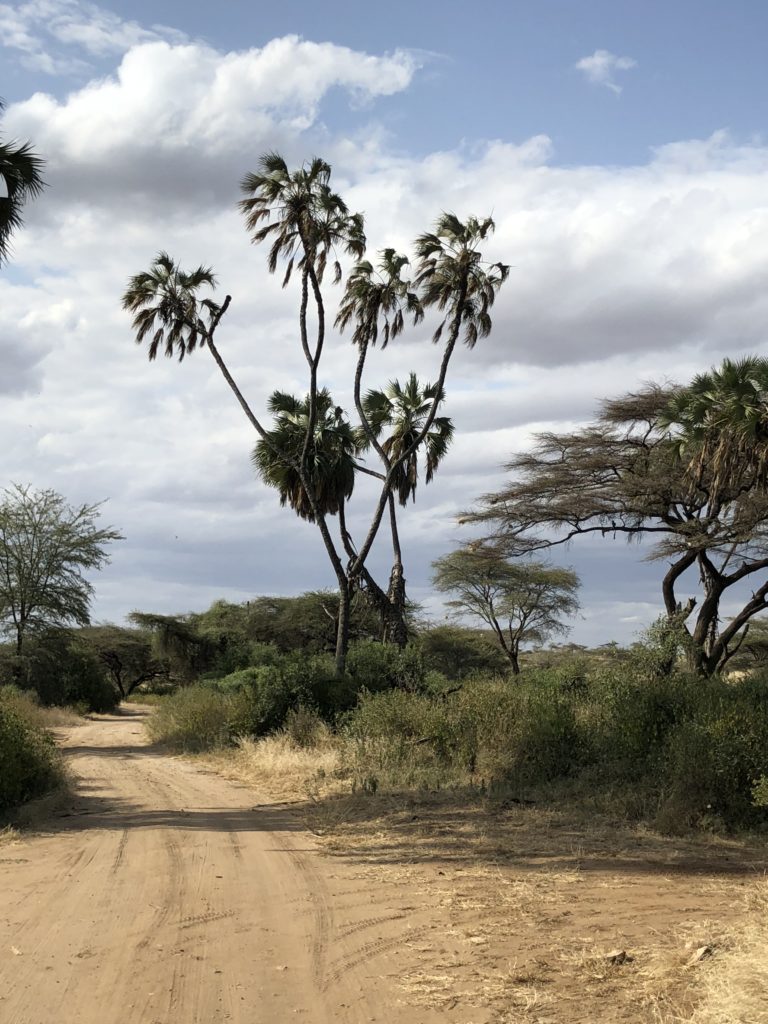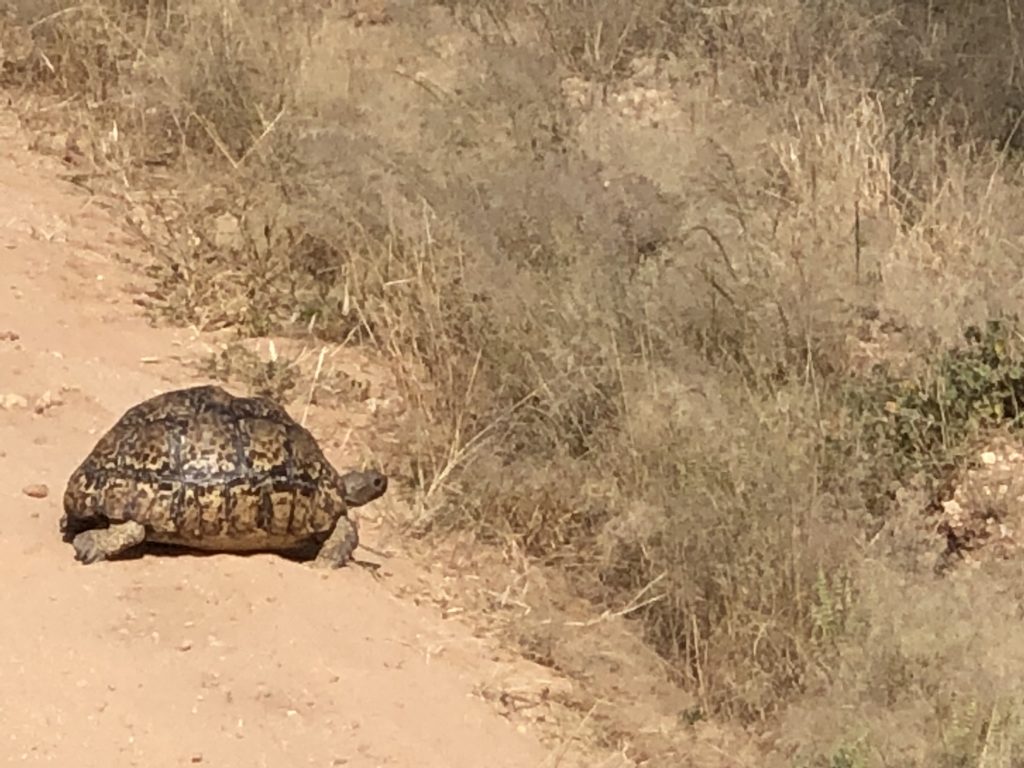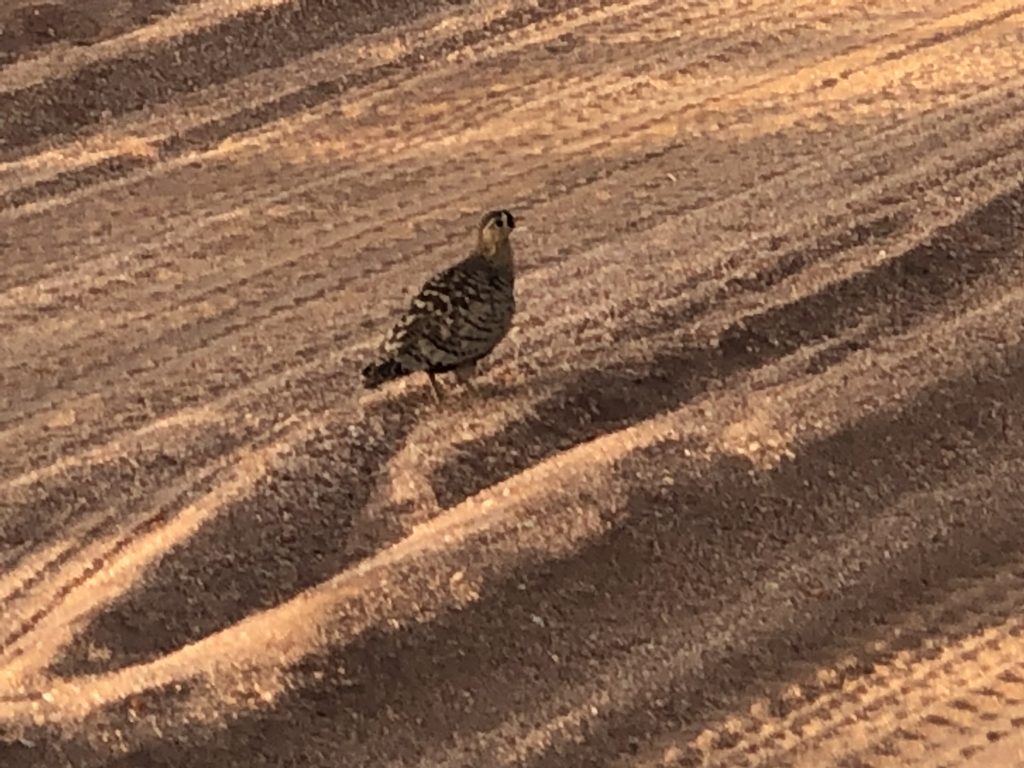 It was always refreshing to encounter water, the river or a waterhole.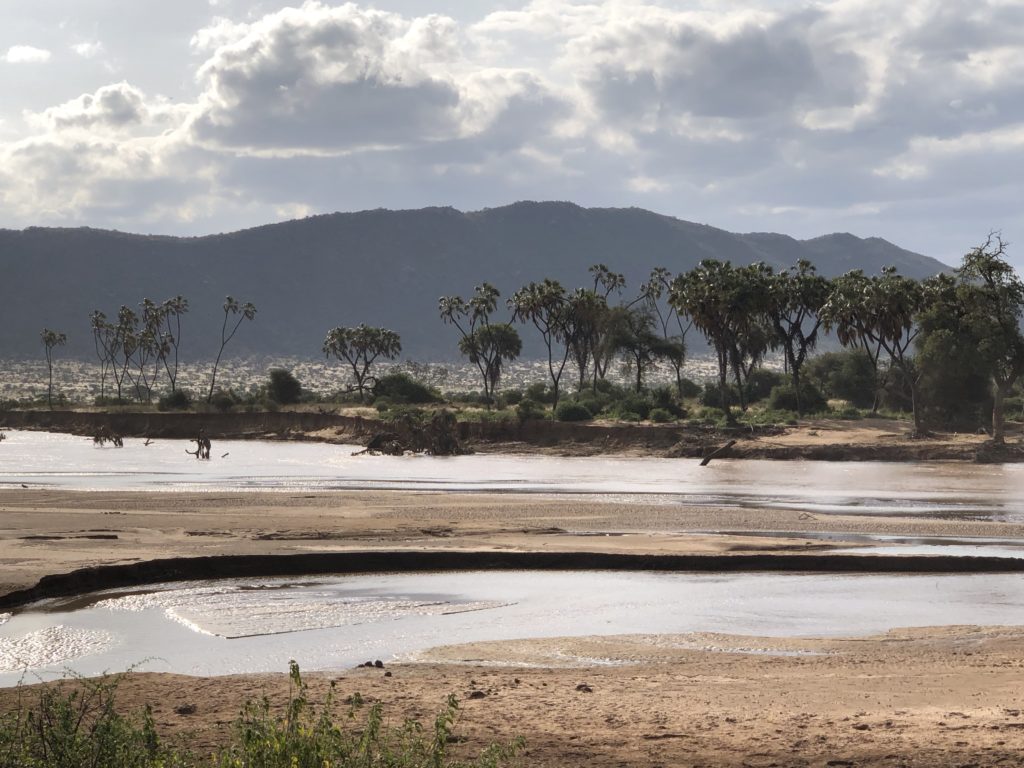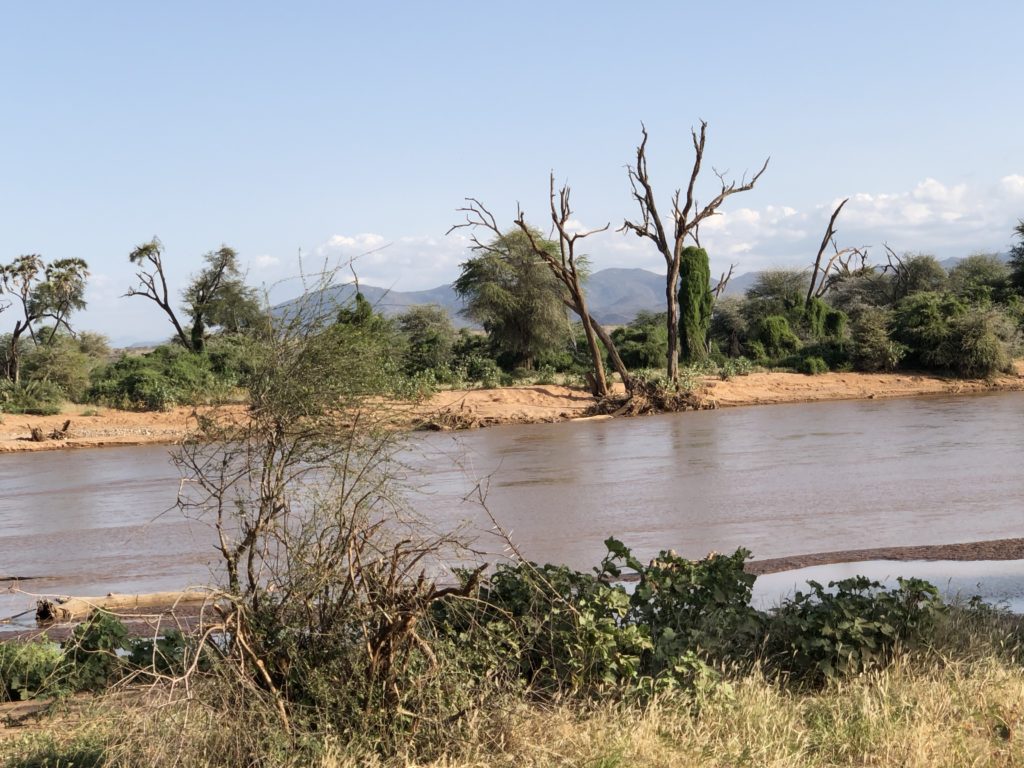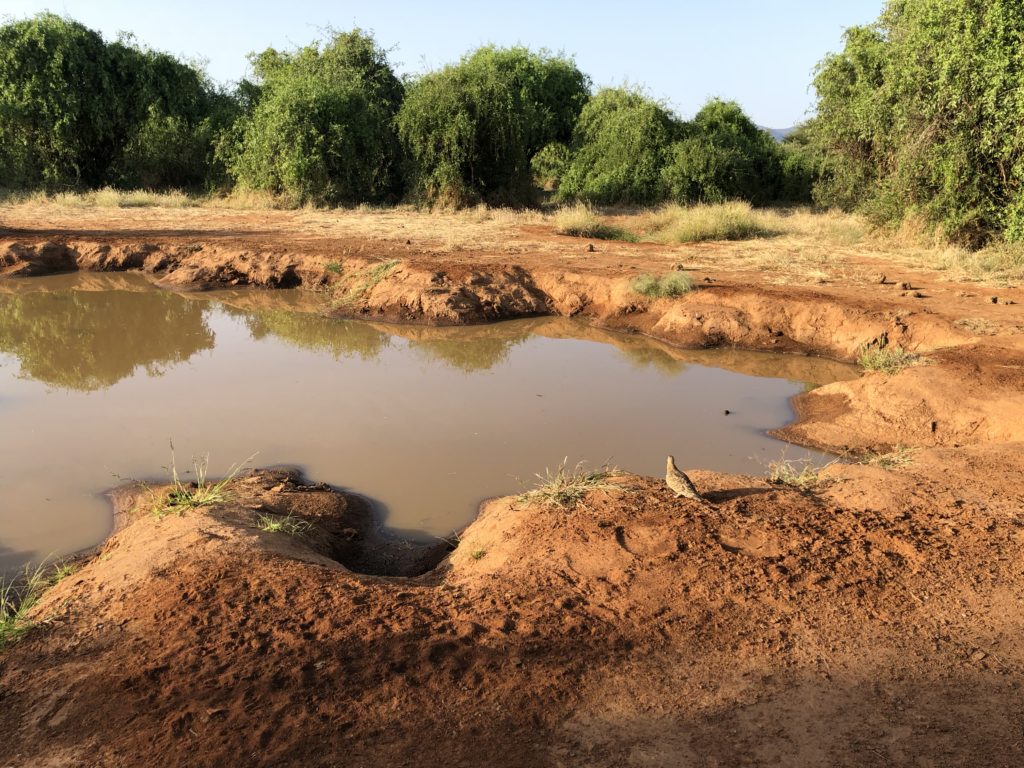 We saw a variety of amazing animals.  Here is a small sampling: impala, gerenuk, waterbuck, Grant's gazelle, zebra, oryx, baboon, and dik dik (the smallest antelope).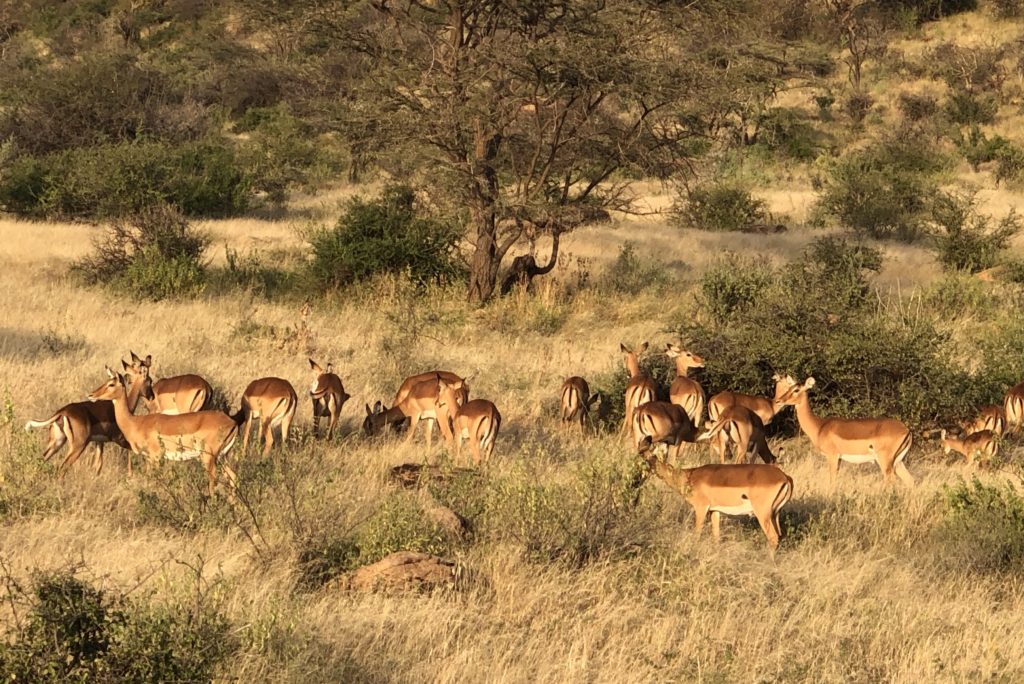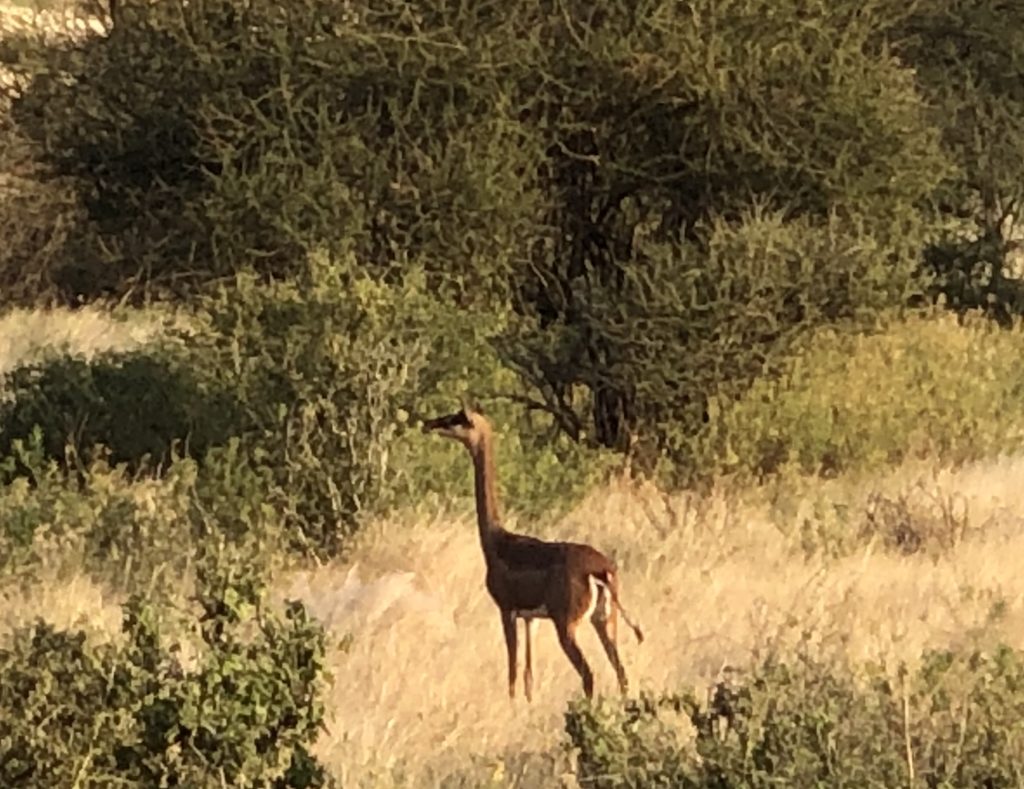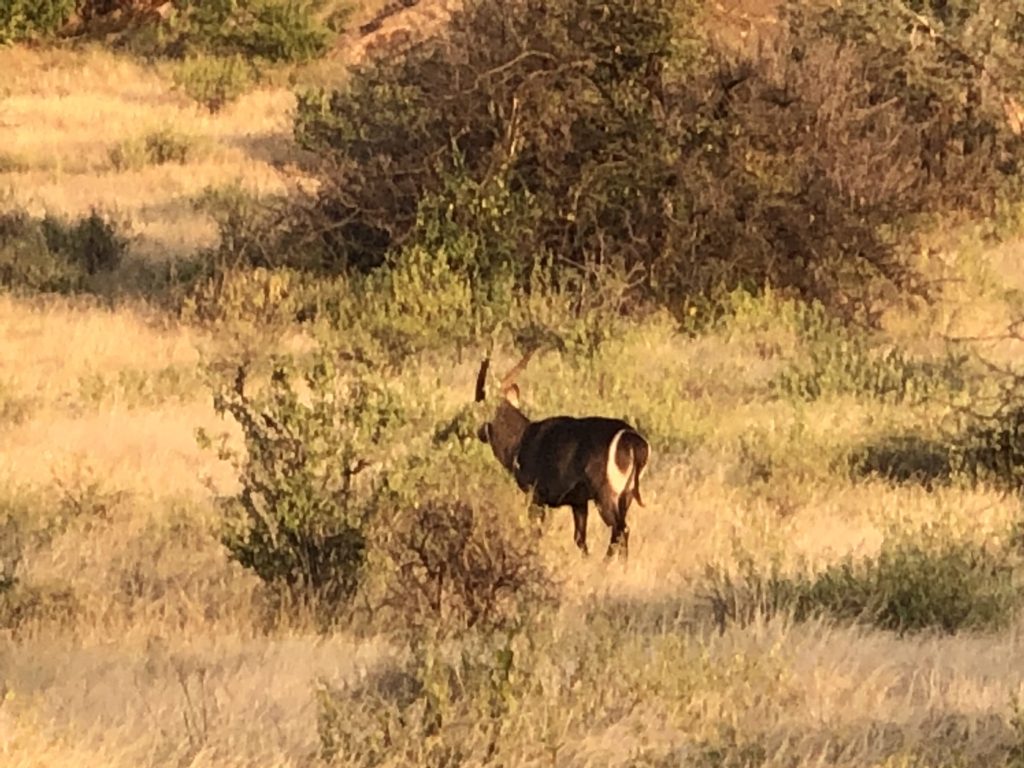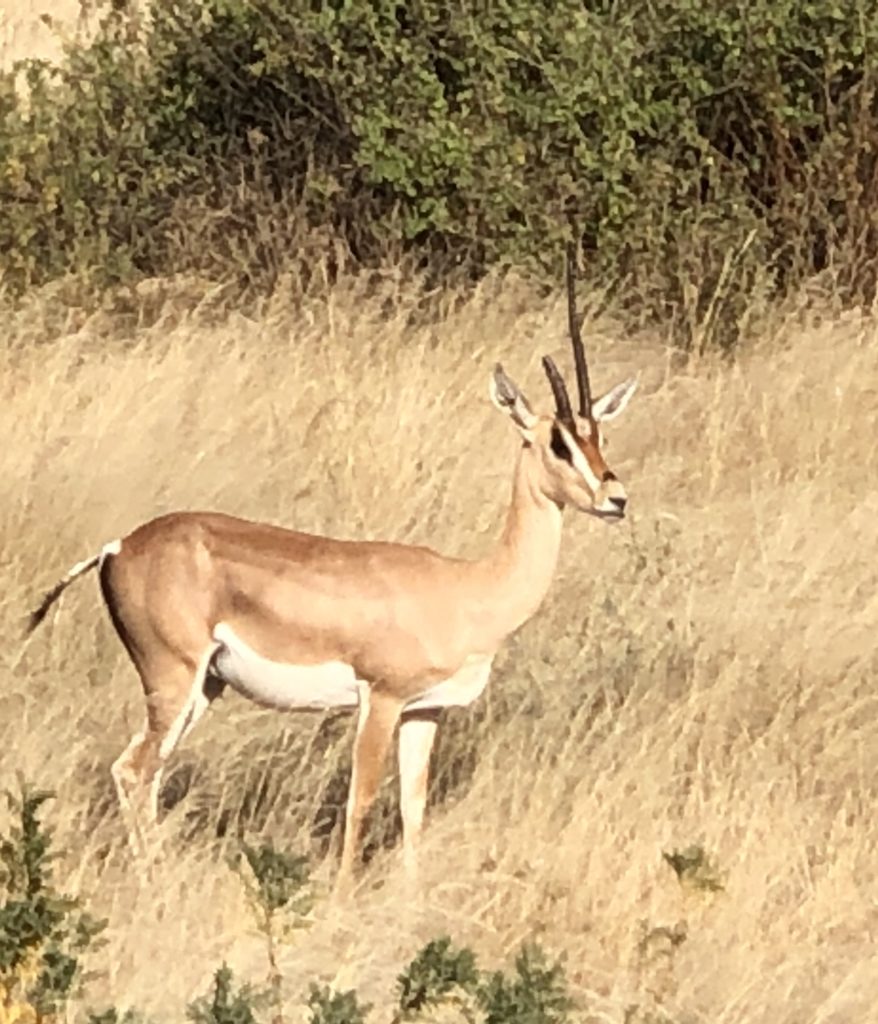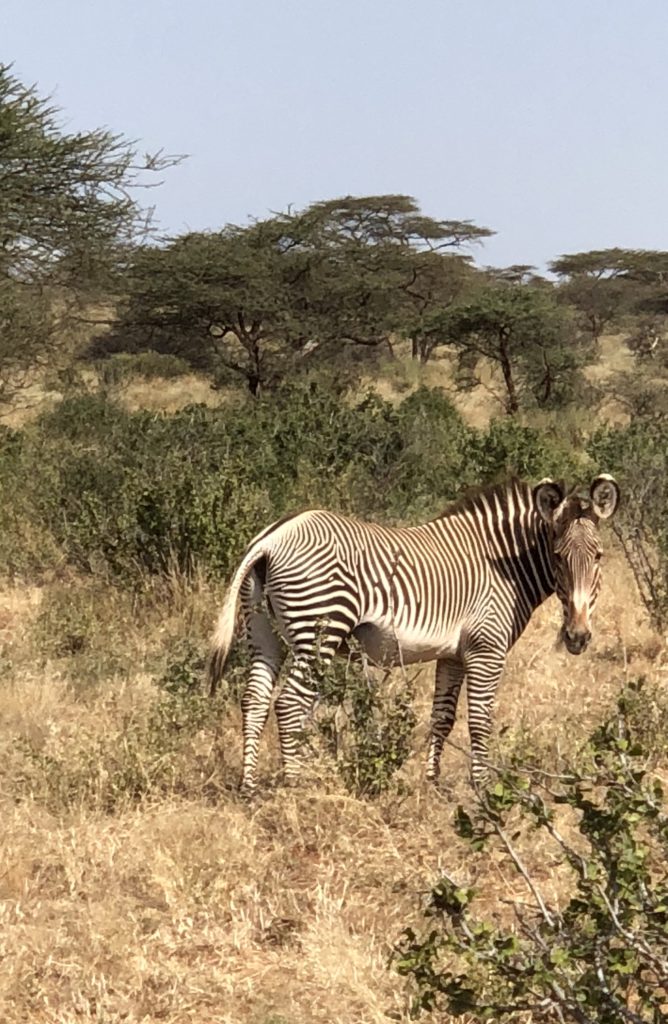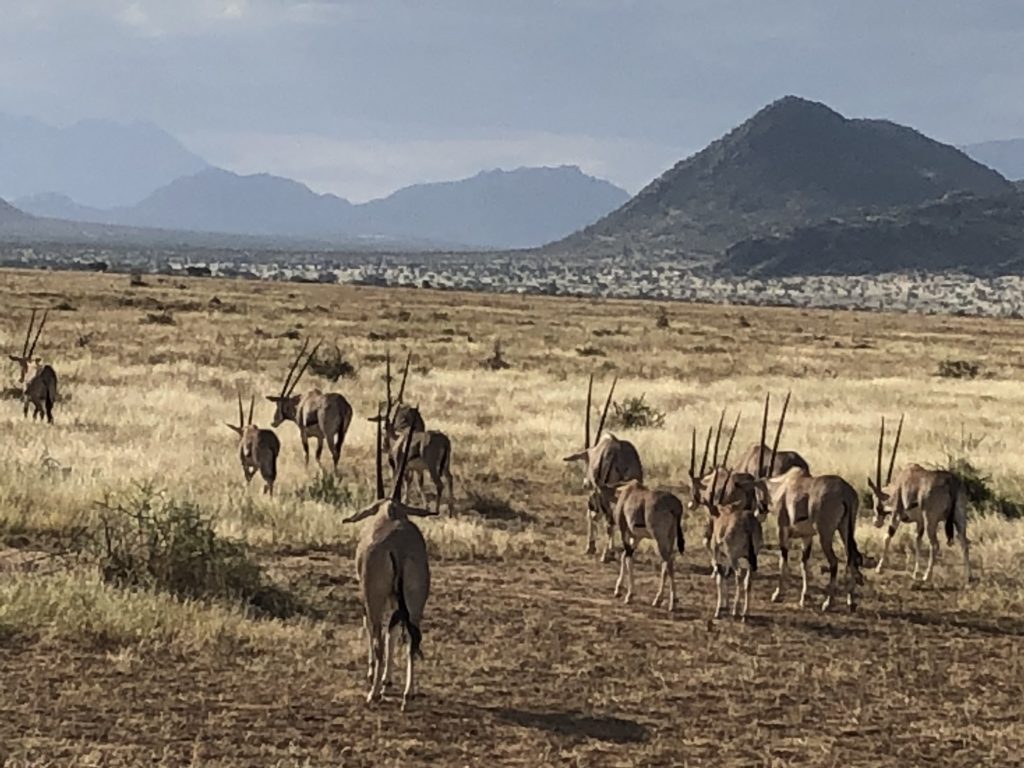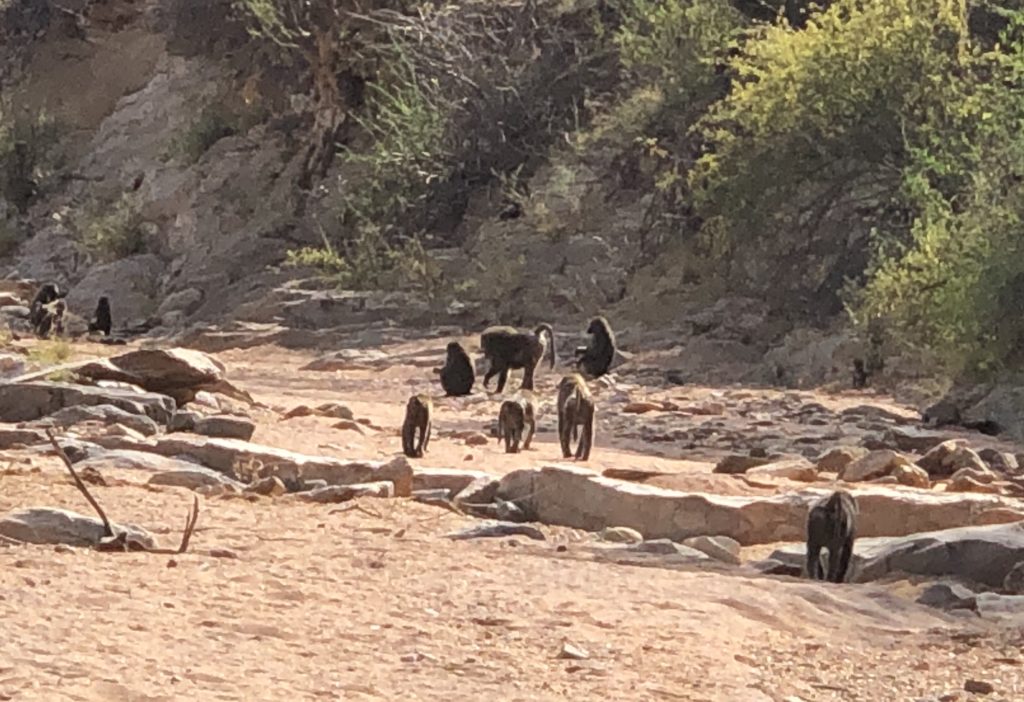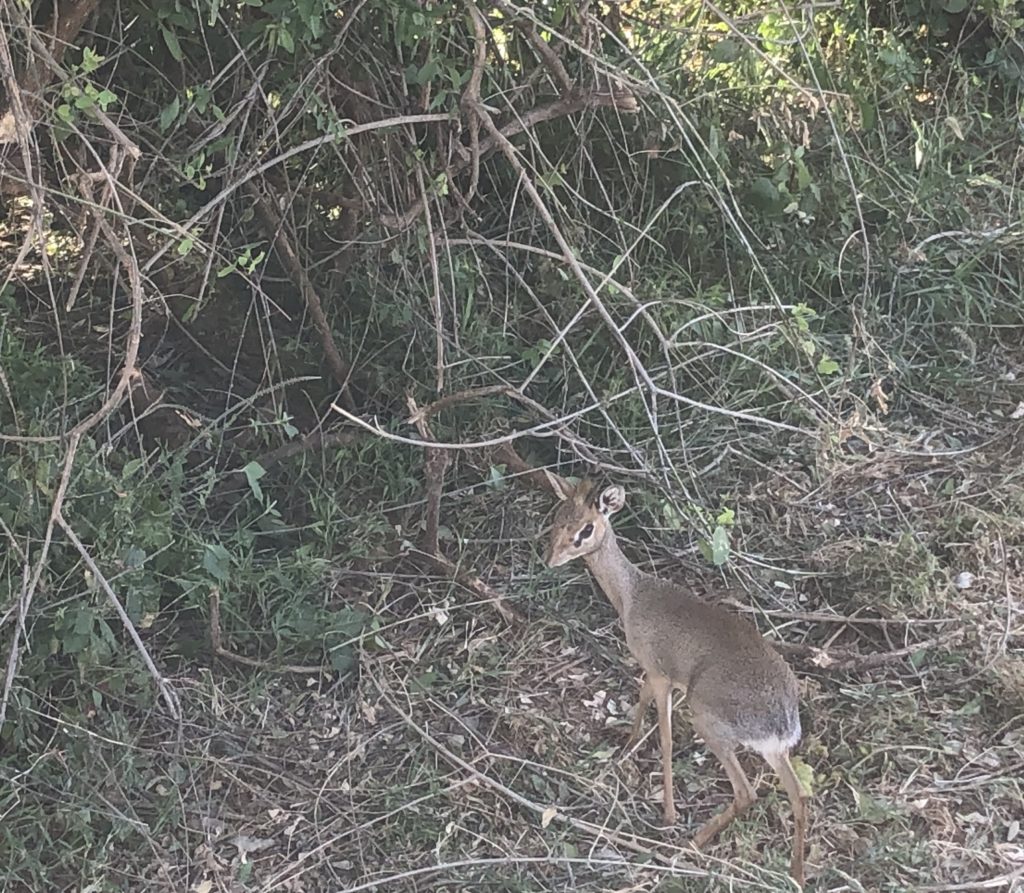 An exciting highlight was a glimpse of a young leopard.  As it quickly run across the road and disappeared into the tall grass, I was lucky to snap a picture of it.  But you have to look closely.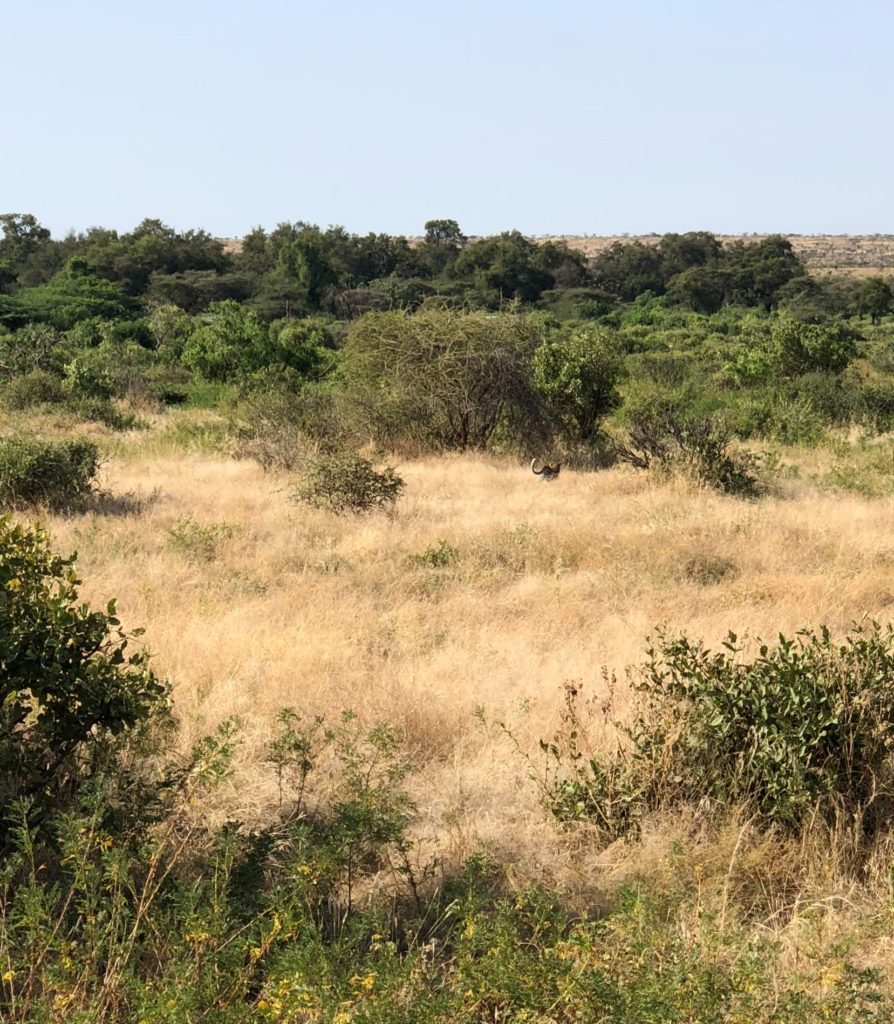 Since Steve is an enthusiastic birder, I am happy to see and learn about the birds too, like the white-throated bee-eater, the red-billed hornbill, and the weaver, whose nests we saw on many trees.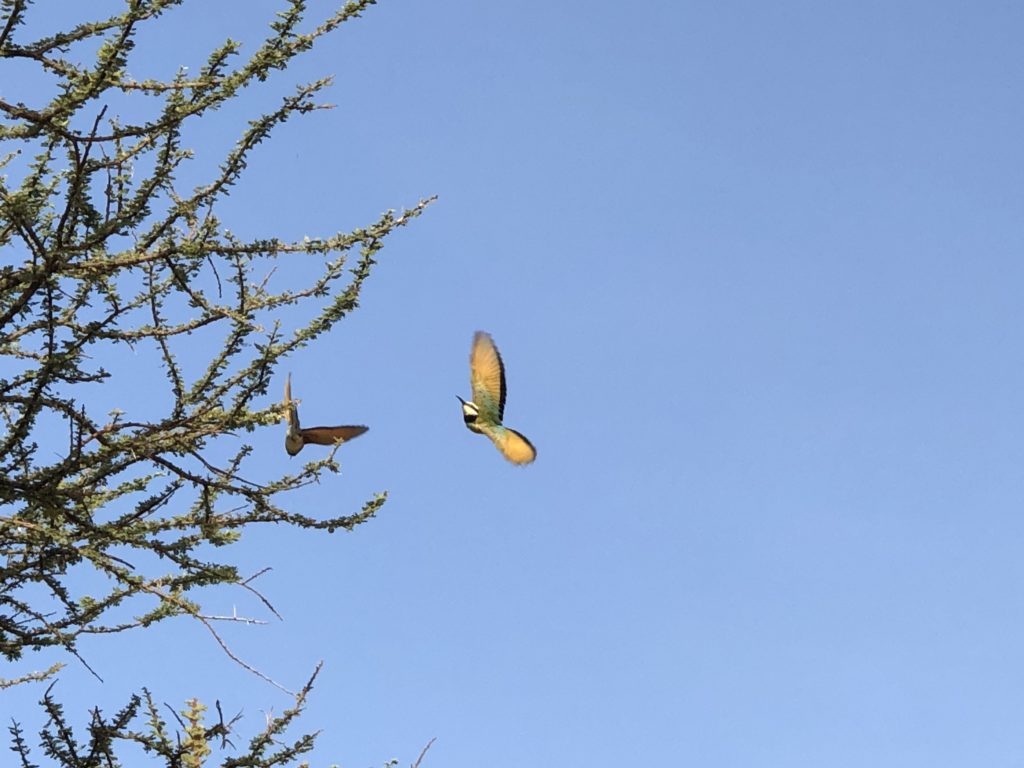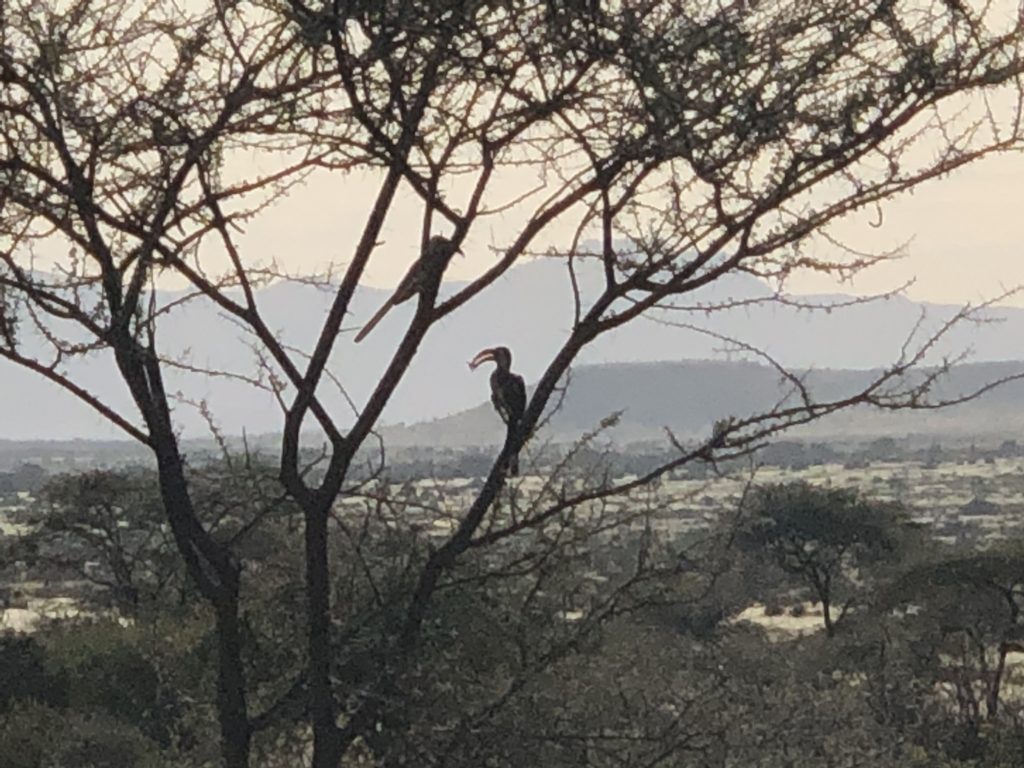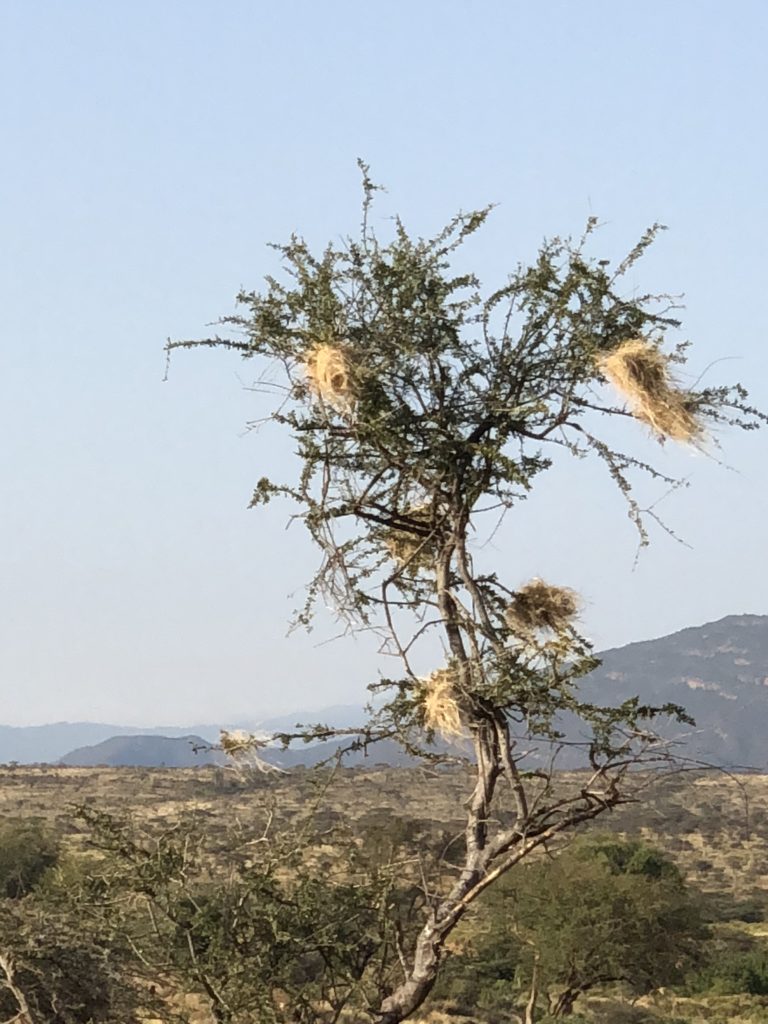 And of course, the giraffes never disappoint.