Here is a formula for a long weekend: an island, a cabin, no computer, no internet, rain, wind, long walks on the beach, the sound of fire in the wood-burning stove, maybe a few films, and lots of reading.  What do you think?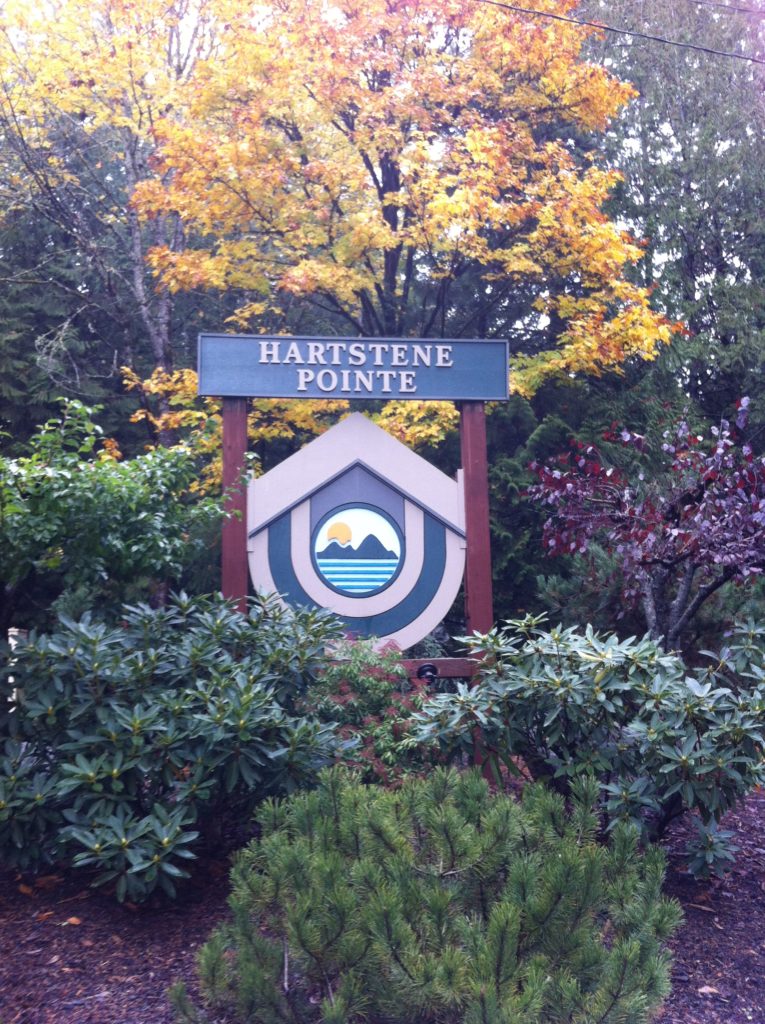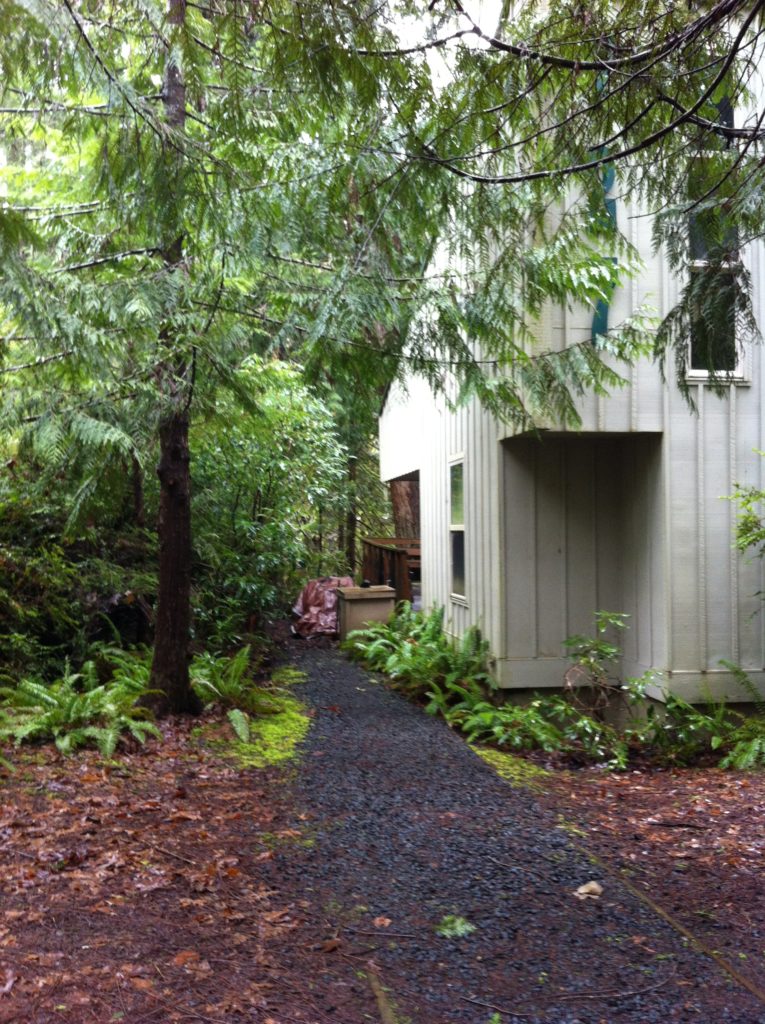 A few times in the last few years, Steve and I were lucky to spend a weekend on Harstine Island, in a lovely little cabin that belongs to one of Steve's good friends from middle school.  Chris, a professor of English literature at a university on the East Coast, uses this retreat to write books and get away from academia.  When he is at the university, he allows his friends to stay at his place on the island.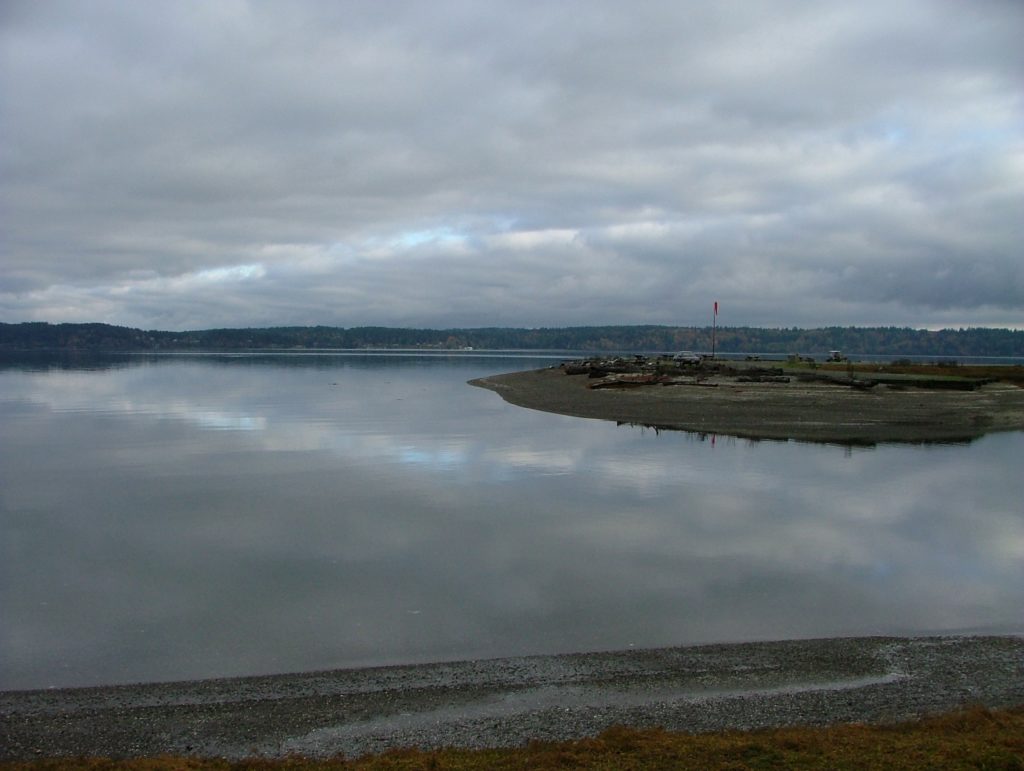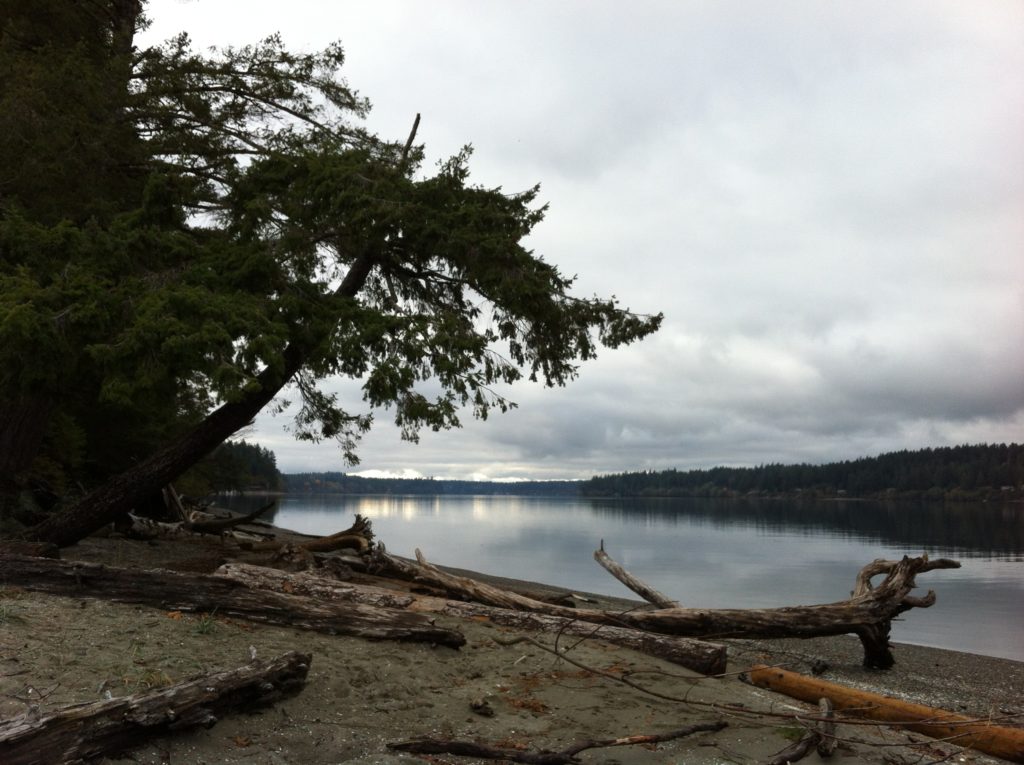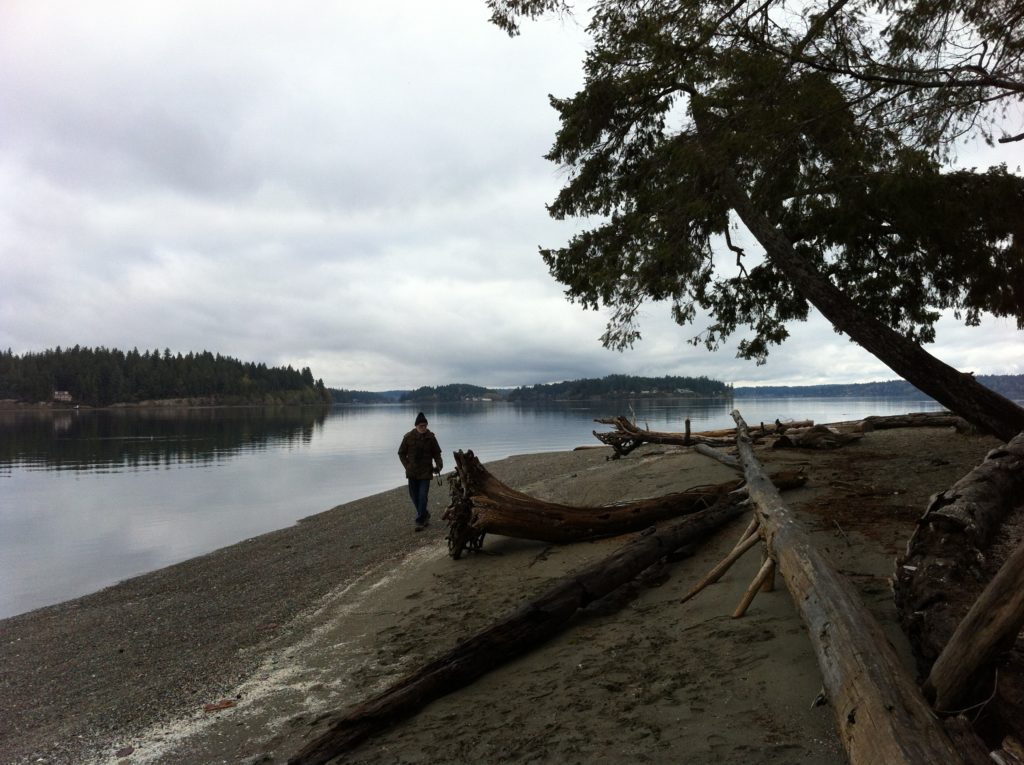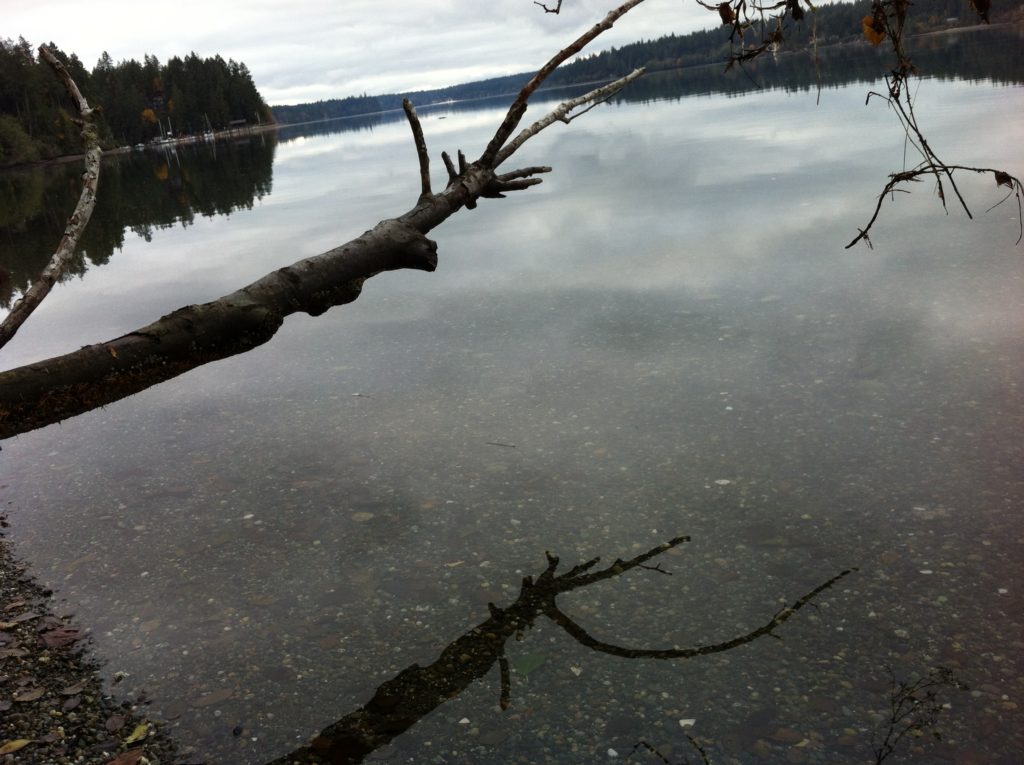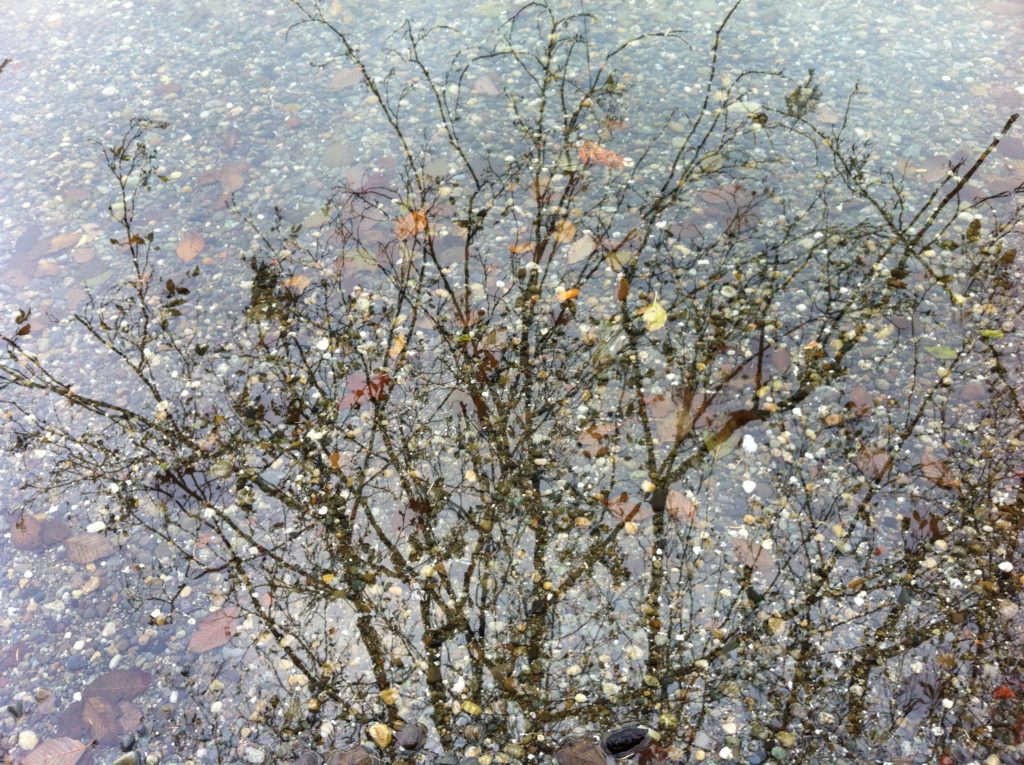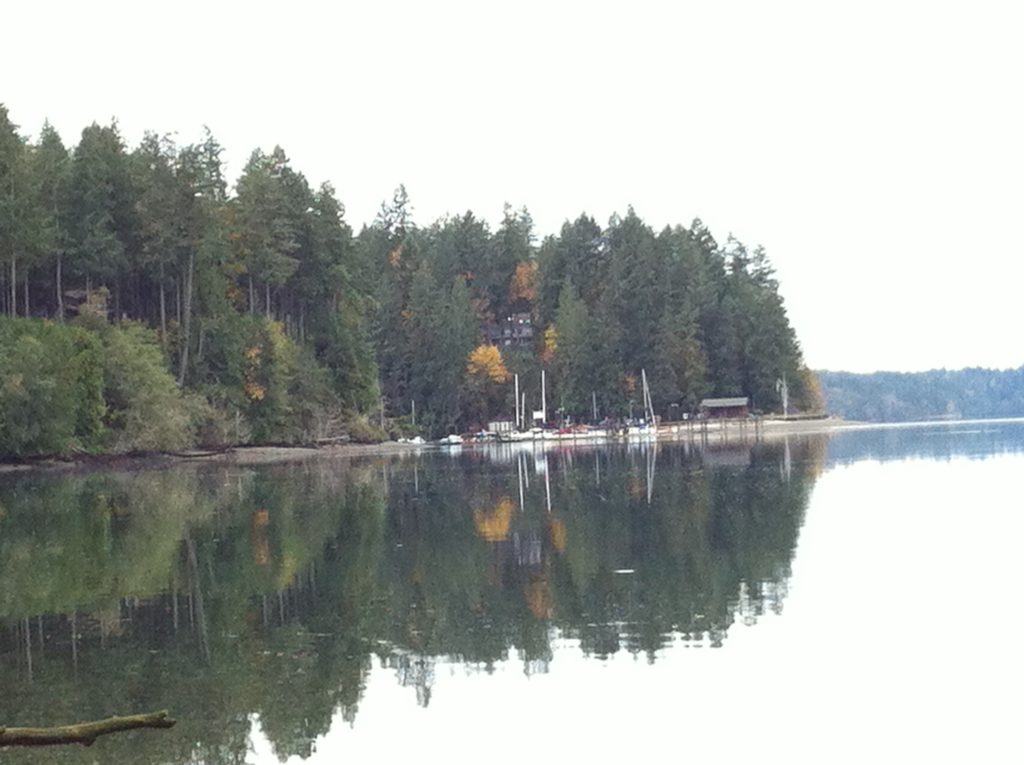 The 18-square-mile island in the South Puget Sound region of Washington State – connected to the mainland through a bridge – is only a two-hour drive from Seattle.  It's easy to reach after work on a Friday, or like this time, because of a national holiday, on Friday morning.  The island is a magical place: quiet and peaceful with its water, vegetation, and wildlife.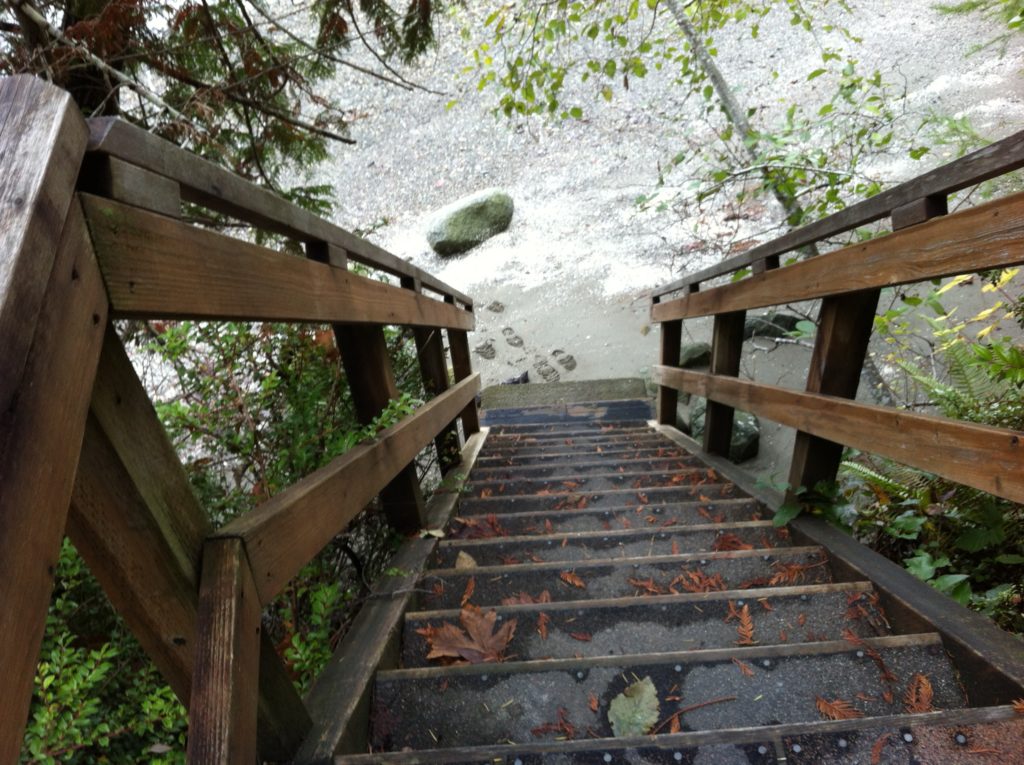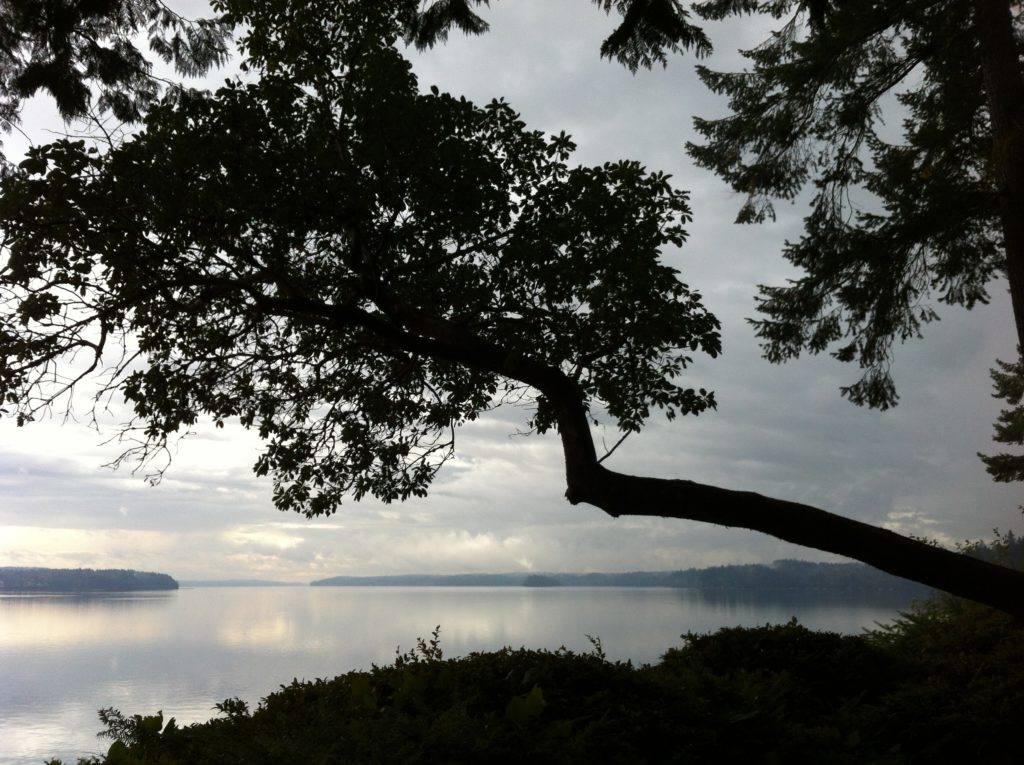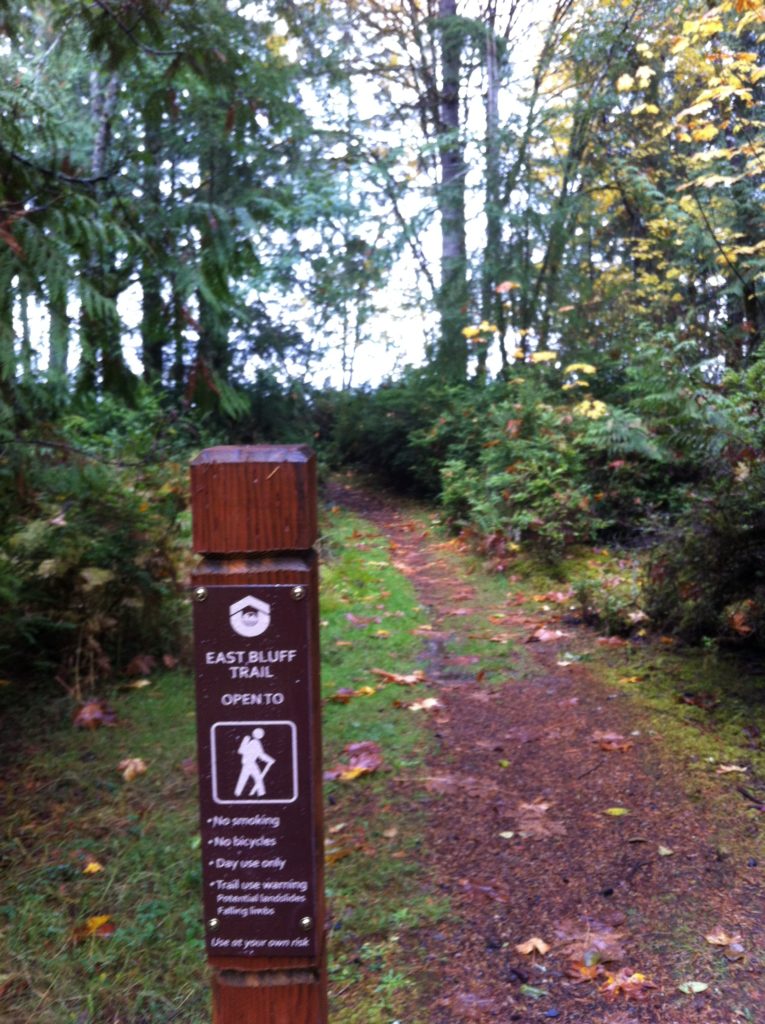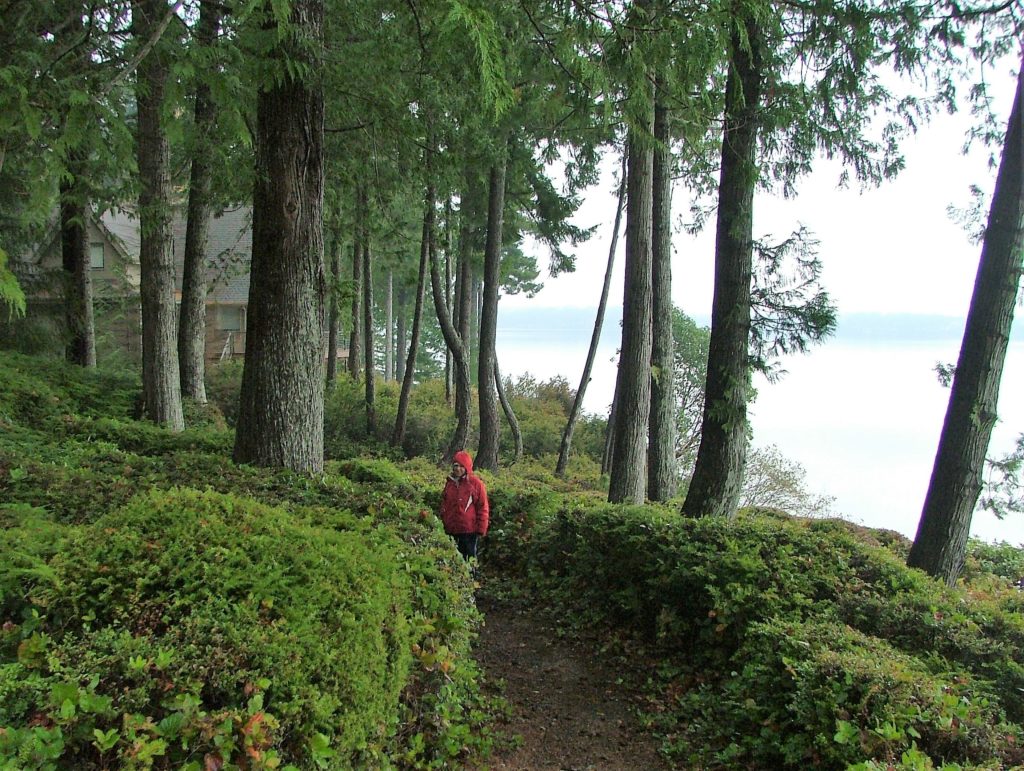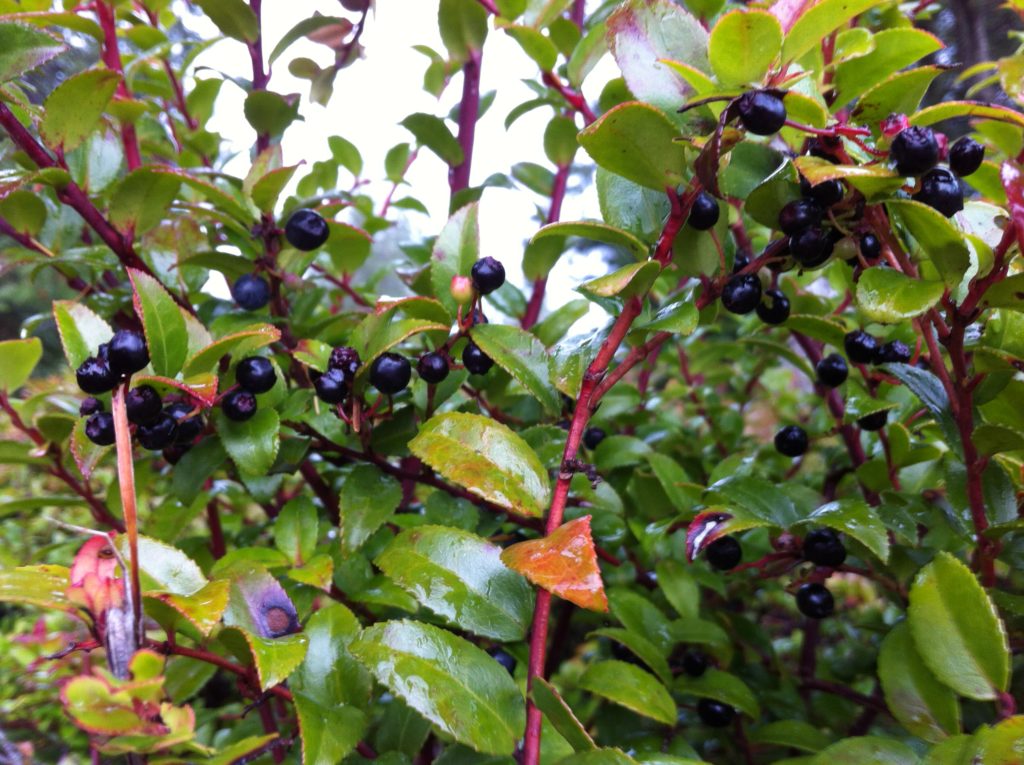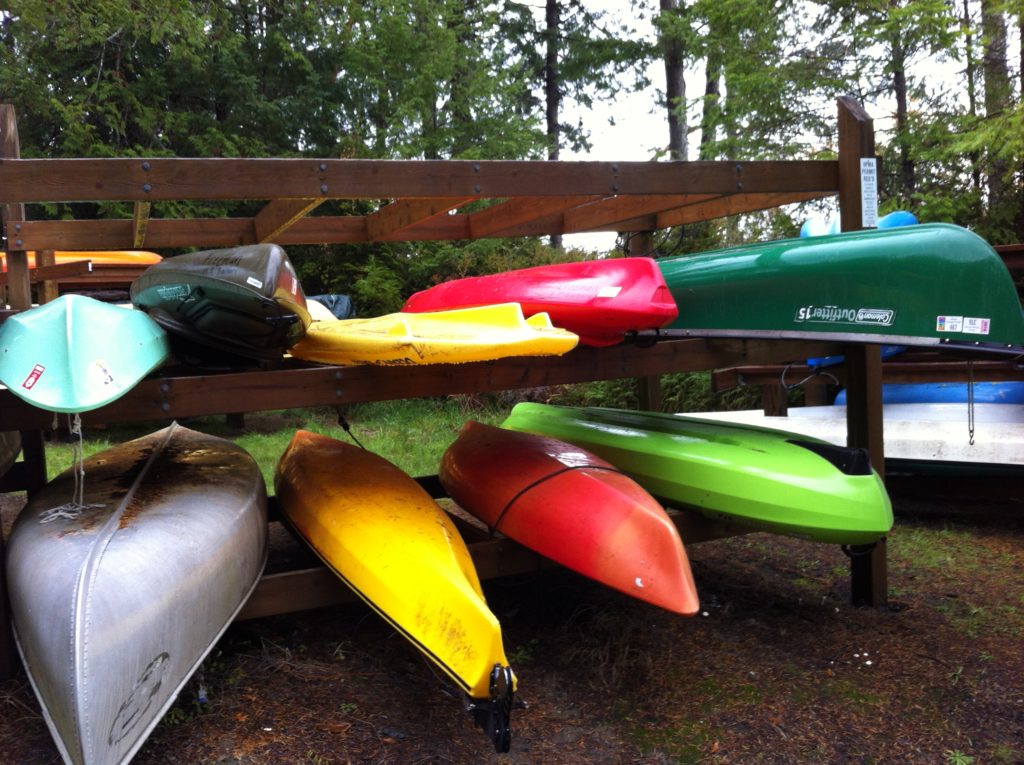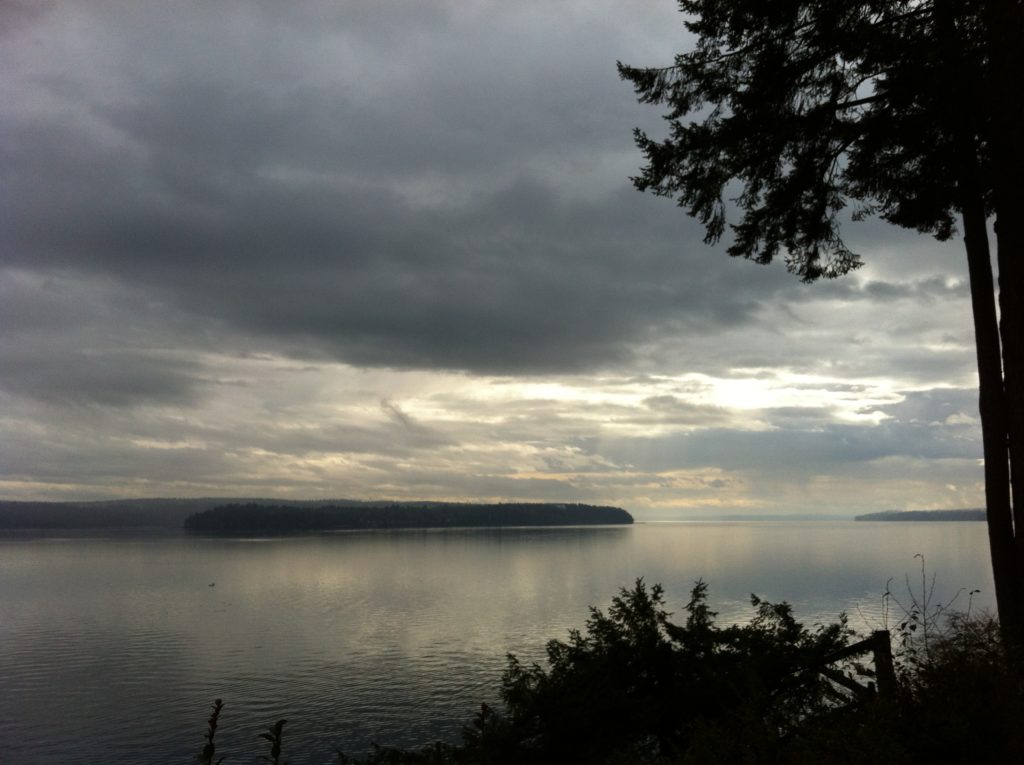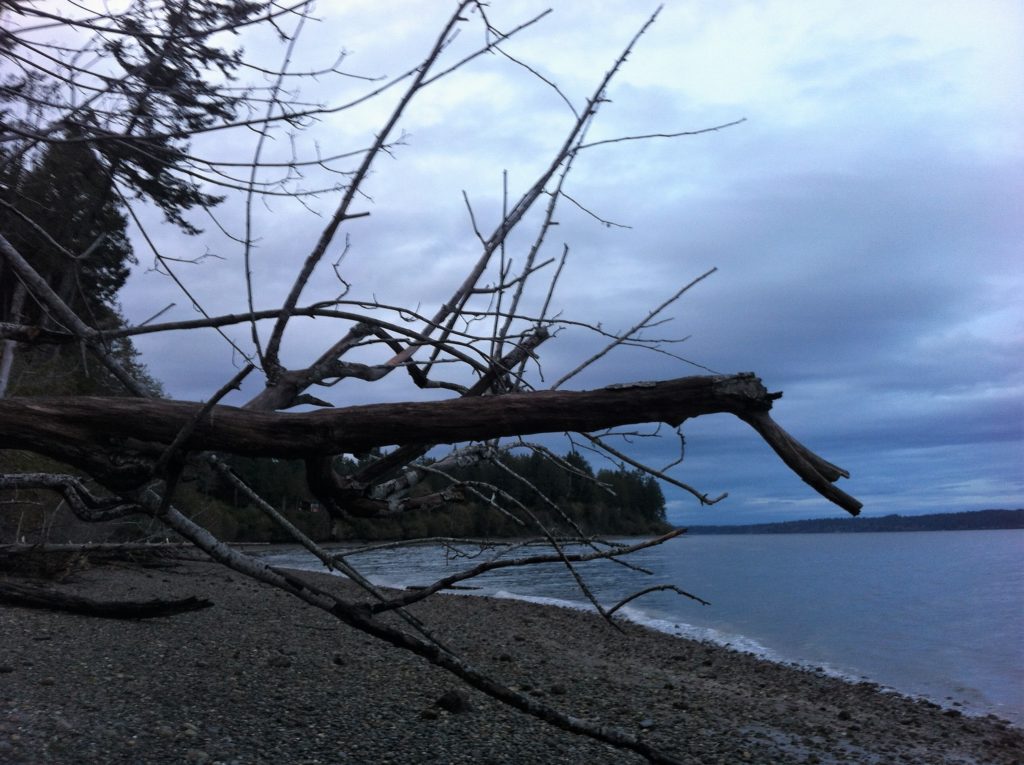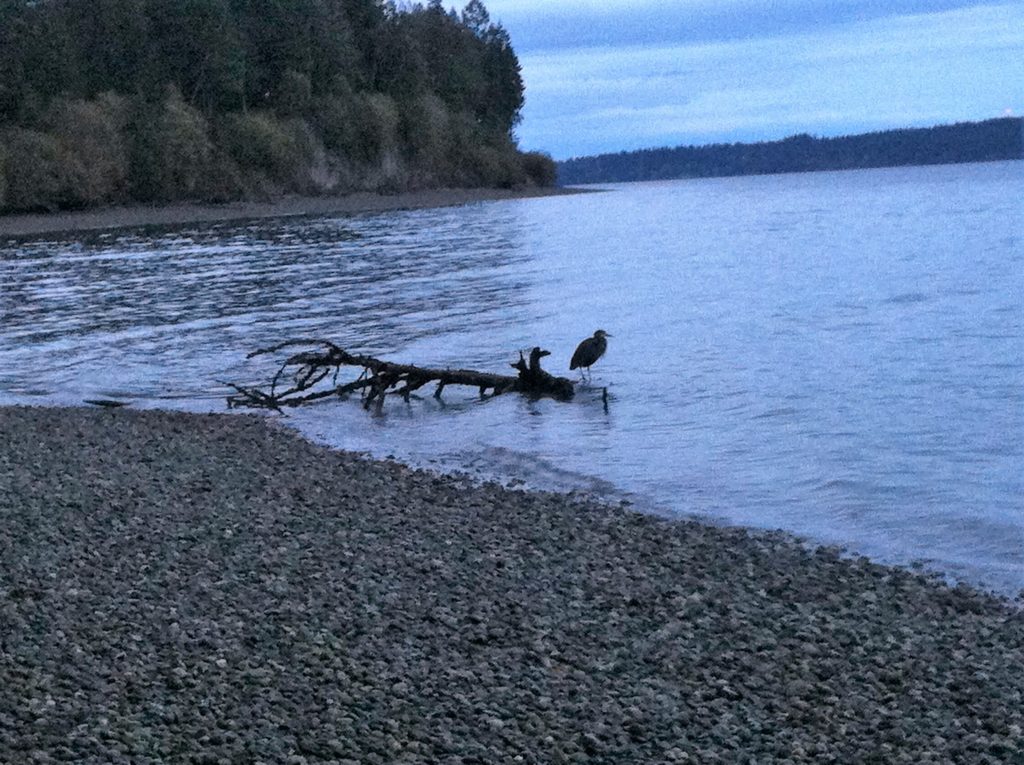 We take long walks on the beach, listening to the gentle sound of the waves. We walk in the forest, marveling at the fallen leaves and the moss-coated cedars and firs.  We see some mushrooms, hear some birds, meet an occasional deer.  If it's raining – and it's raining a lot in November! – we put on our rain pants and waterproof hiking boots, warm jacket, hat, and gloves, and we go for a walk for hours anyway.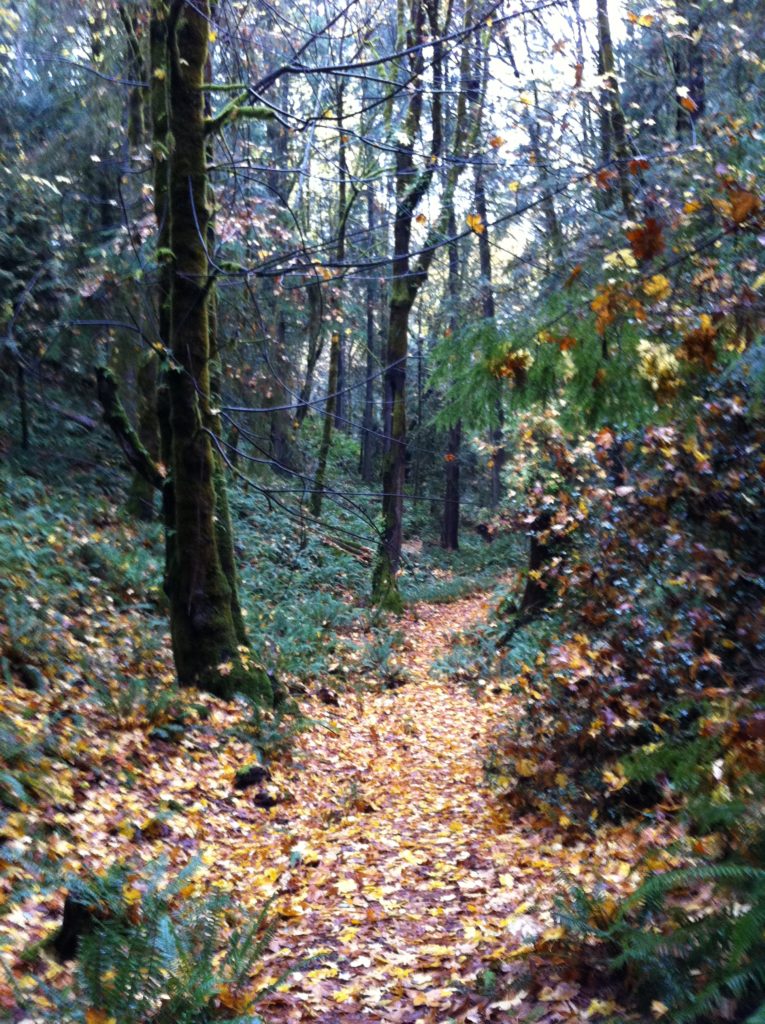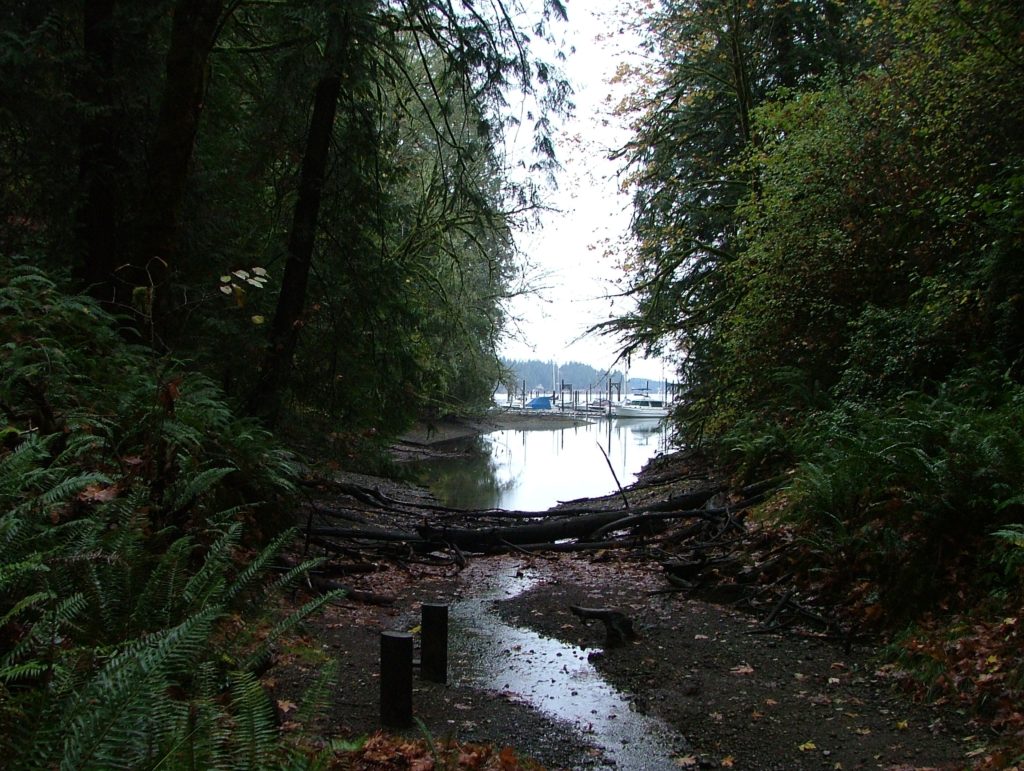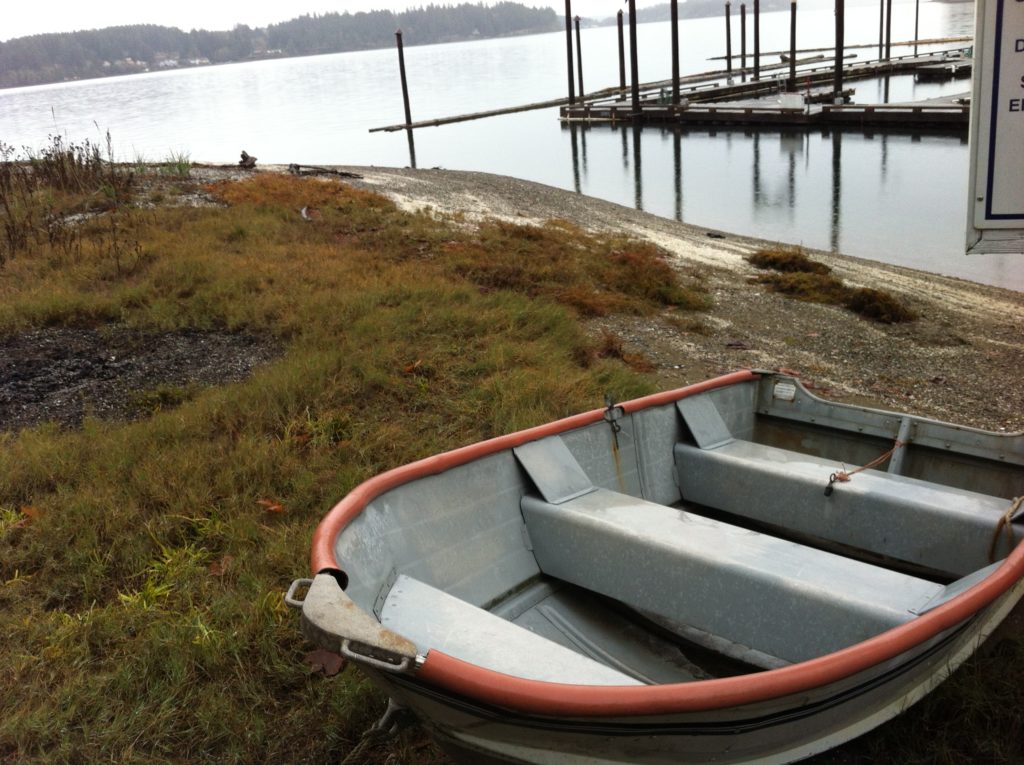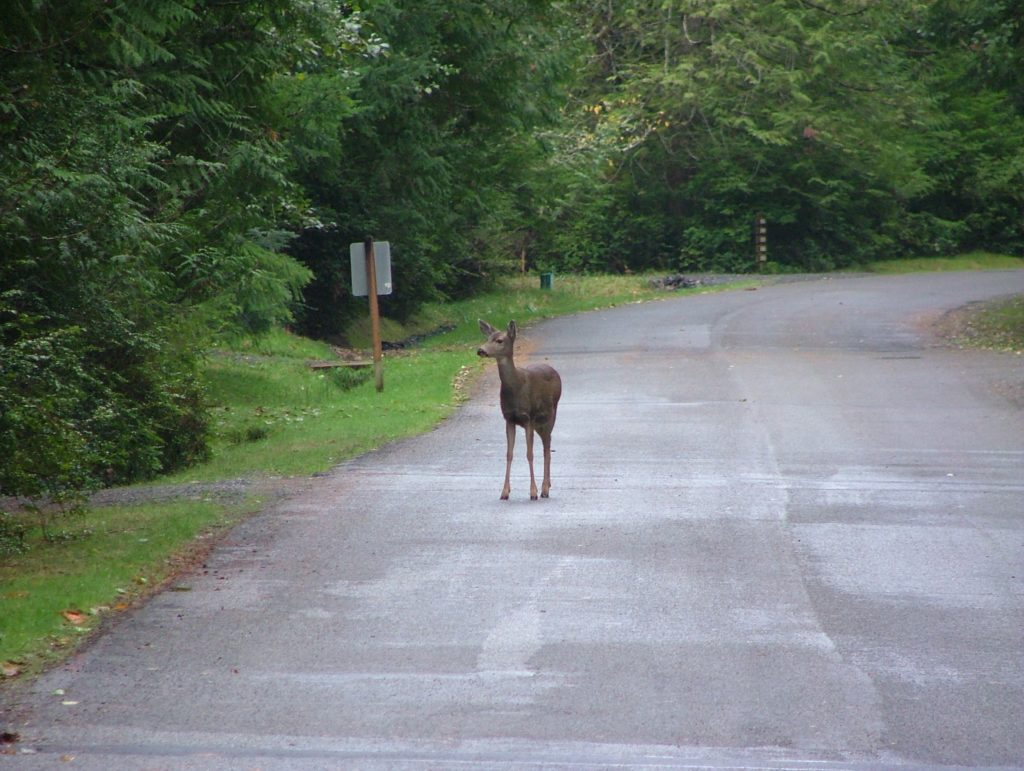 In the cabin, Steve starts a fire in the small wood stove and feeds it from the firewood piled up on the deck.  We sit by it listening to the wind and the rain that makes noise on the skylight.  We make simple meals, watch old movies, or read our books.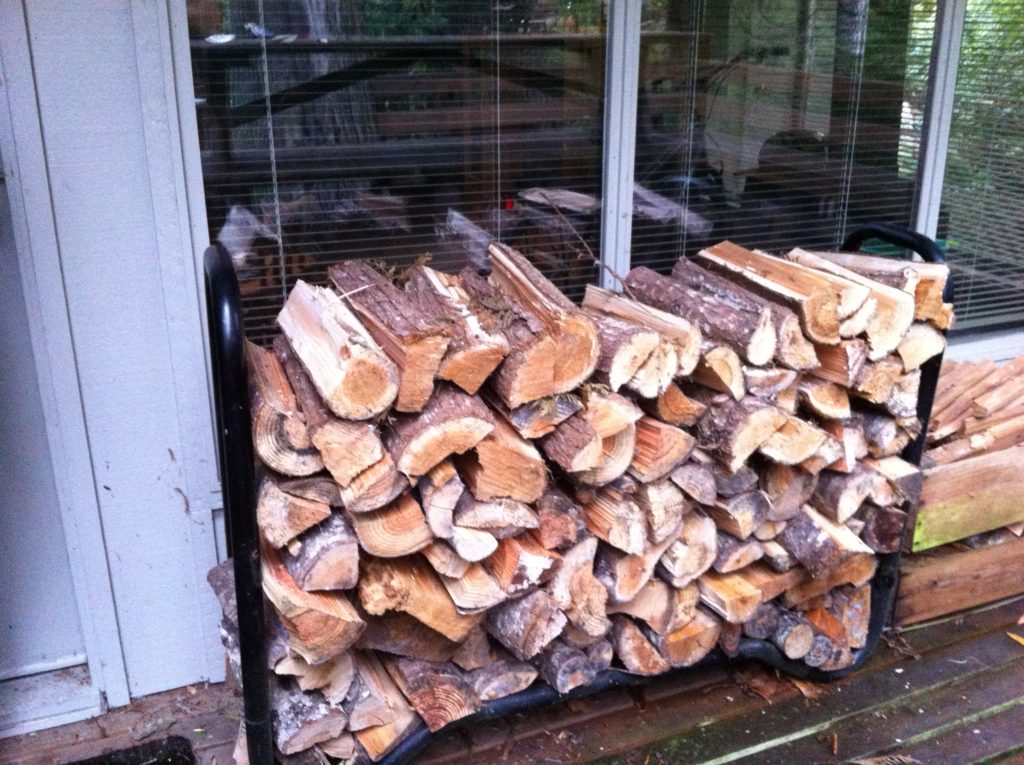 Harstine Island is a truly relaxing escape for us from our daily life in the city. What is your way of relaxing?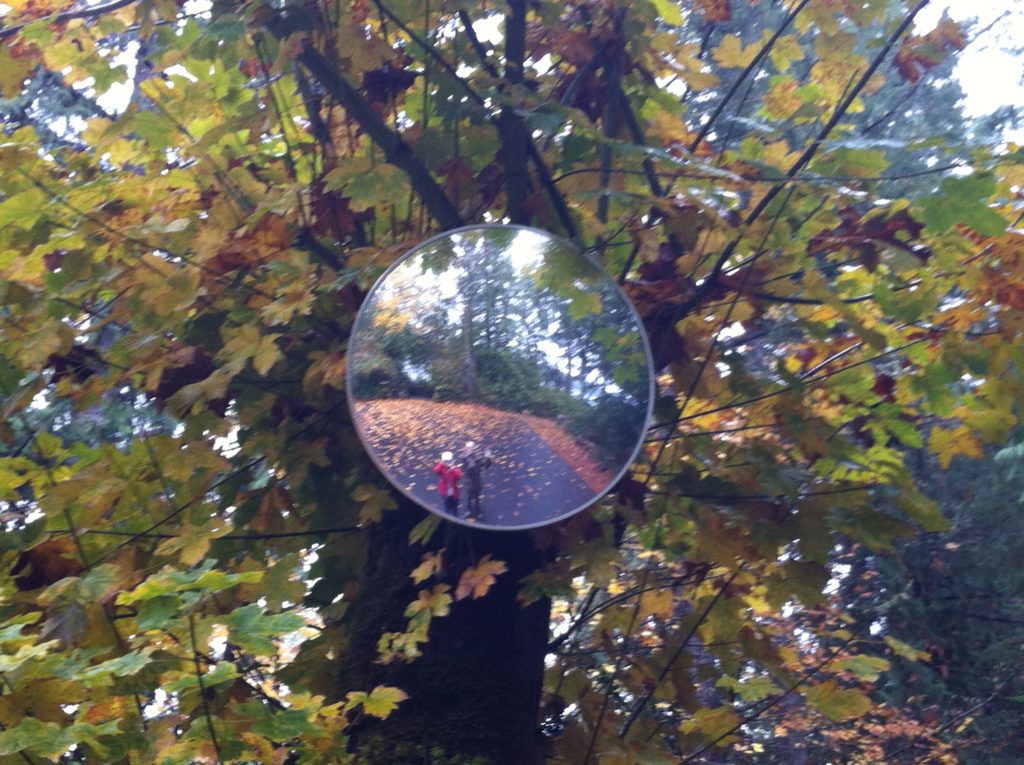 Íme egy hosszú hétvége képlete: egy sziget, egy kis faház, se számítógép, se internet, eső, szél, hosszú séták a tengerparton, a kályha tüze, talán néhány film, rengeteg olvasás.  Mit szóltok hozzá?
Steve és én szerencsések vagyunk, hogy az elmúlt néhány évben több hétvégét is eltölthettünk a Harstine-szigeten, Steve egyik régi iskolatársának, Chrisnek, a hétvégi házában.  Chris angol irodalmat tanít az egyik híres amerikai egyetemen, a keleti parton.  Ha könyvet ír vagy ki akar egy időre lépni az egyetemi élet forgatagából, erre a szigetre vonul vissza.  Amikor az egyetemen tartózkodik, barátai használhatják házikót.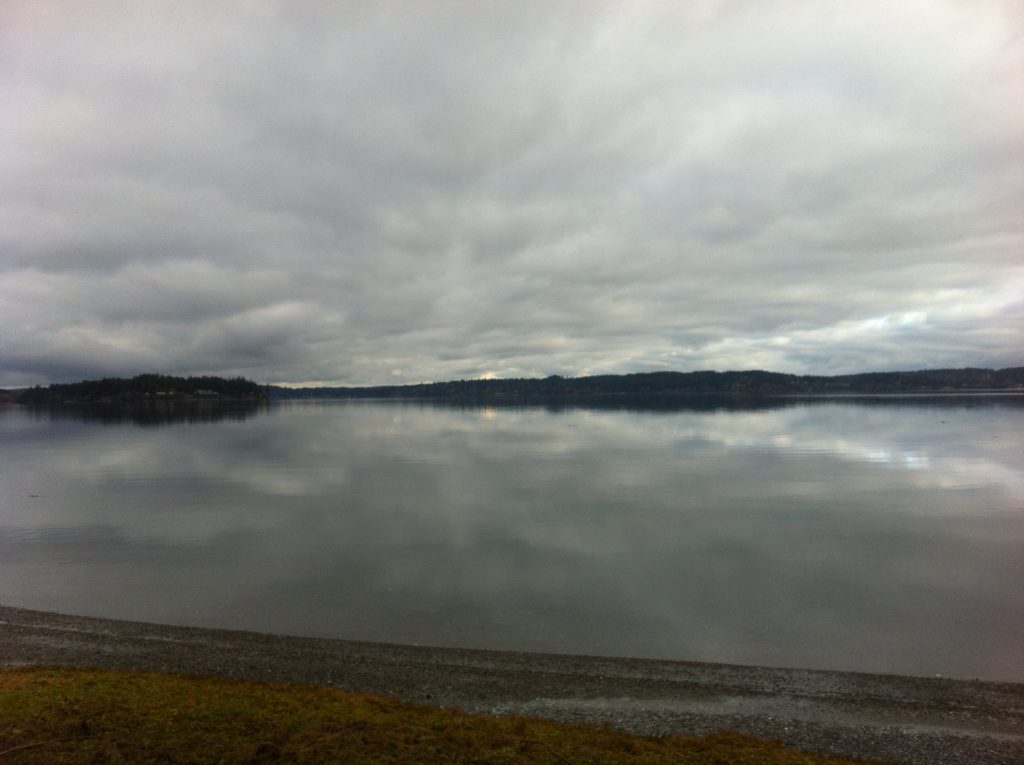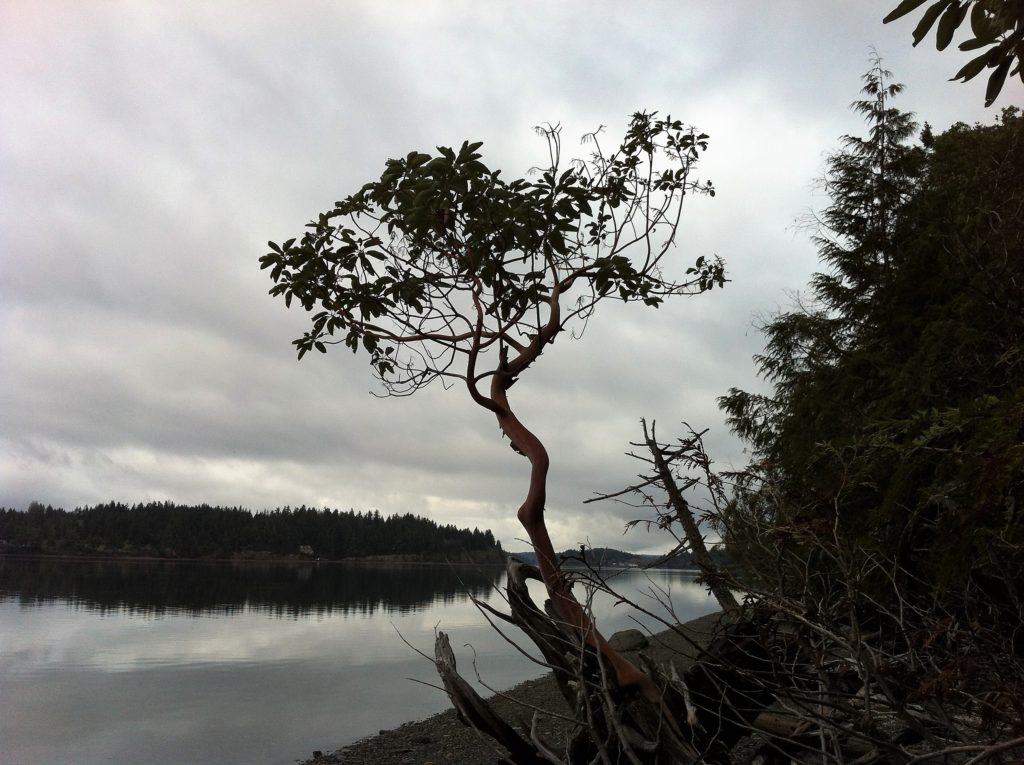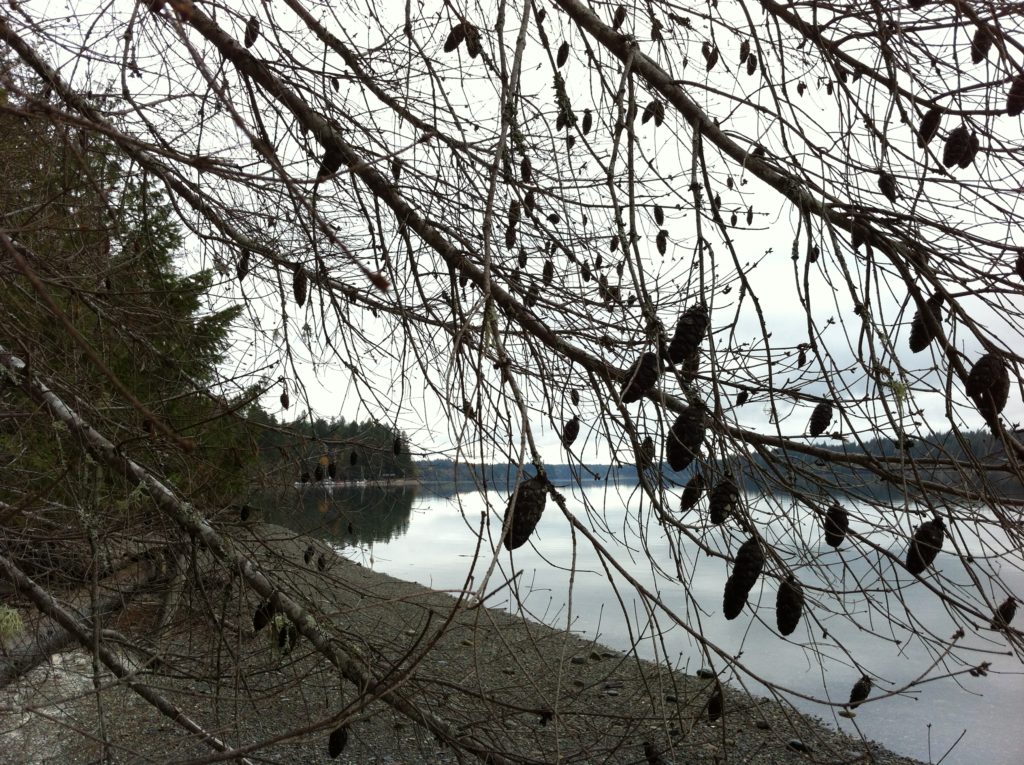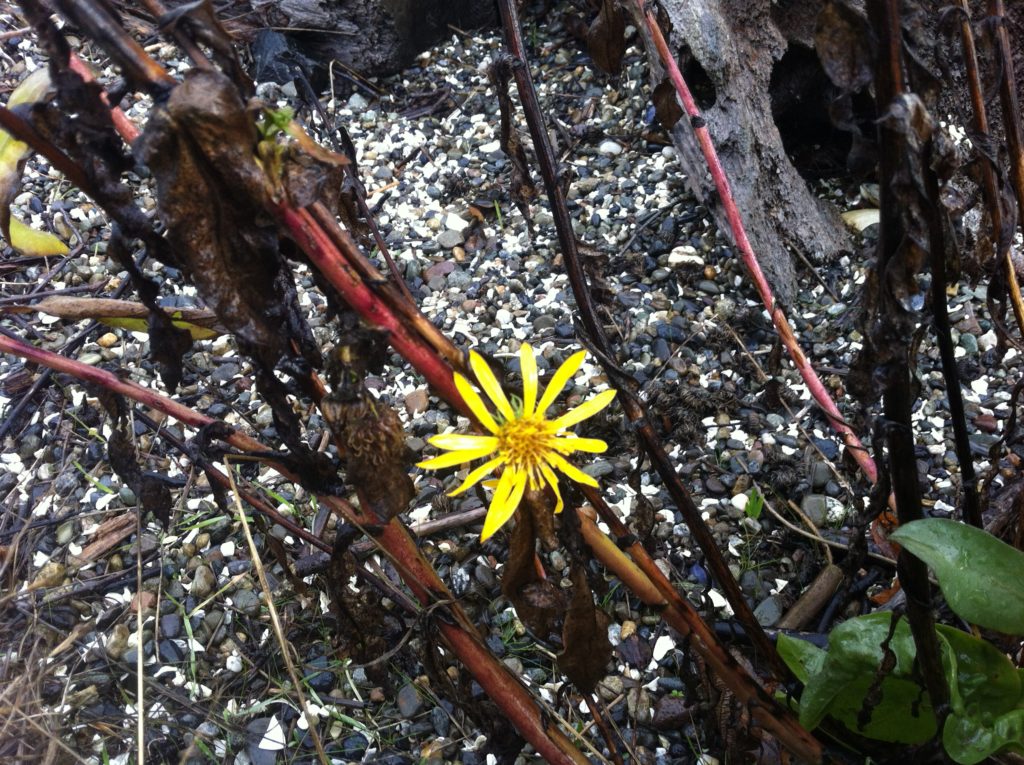 A 46,6 négyzetkilométer nagyságú Harstine-szigetet, ami Washington állam Puget Sound régiójának déli részén van, híd köti össze a szárazfölddel.  Seattle-ből csak két órás autóút.  Könnyen elérhető pénteken munka után, vagy mint ezúttal, péntek reggel, államünnepen.  A sziget egy varázslatos hely; vizével, növény- és állatvilágával együtt nyugodt, háborítatlan.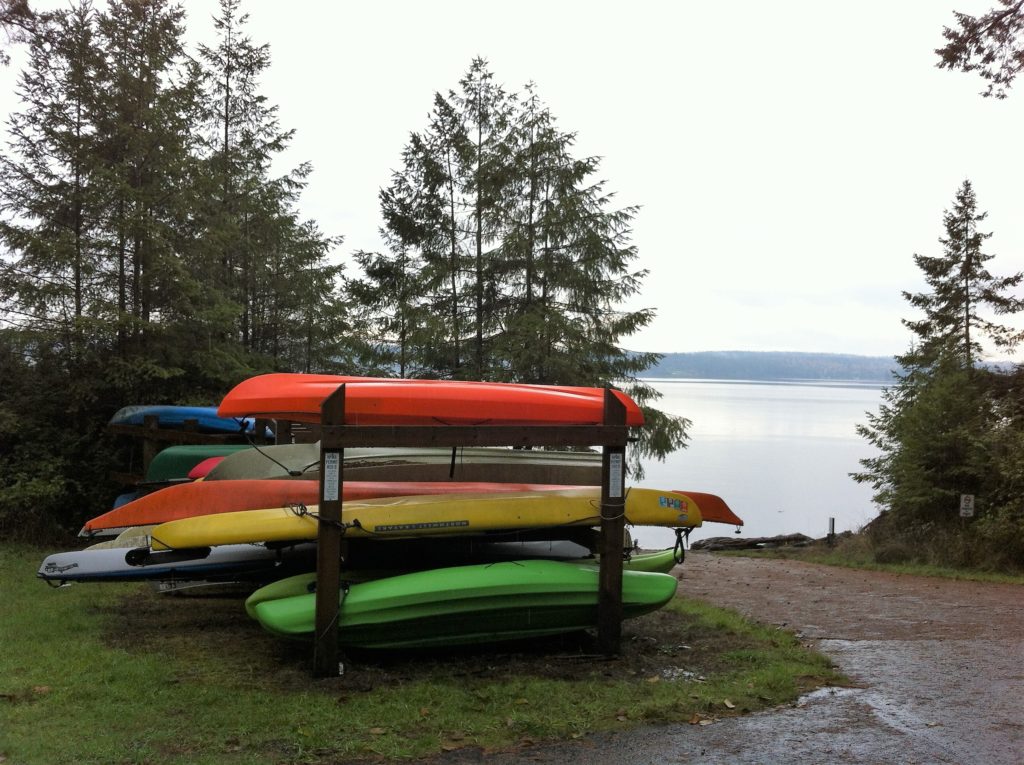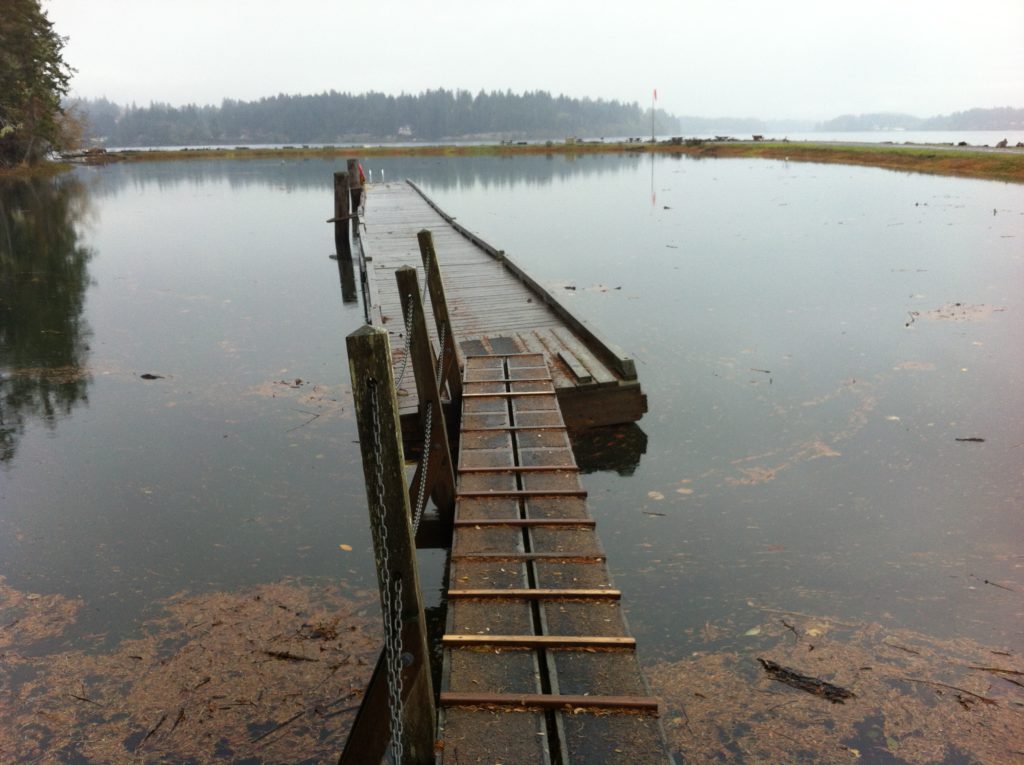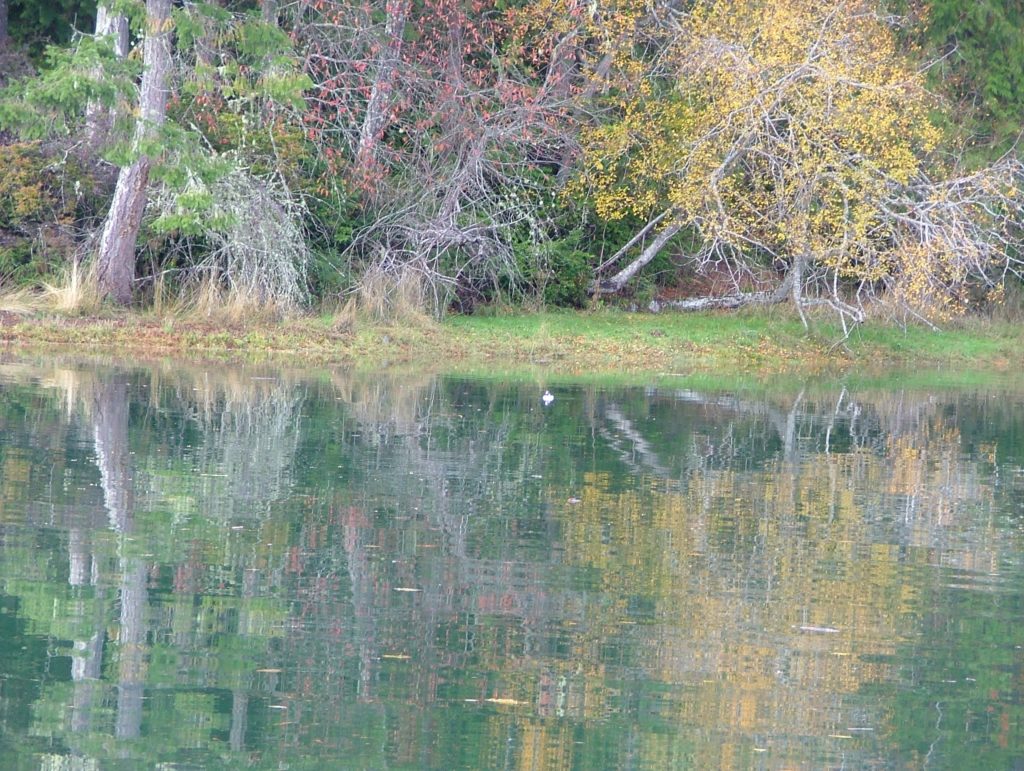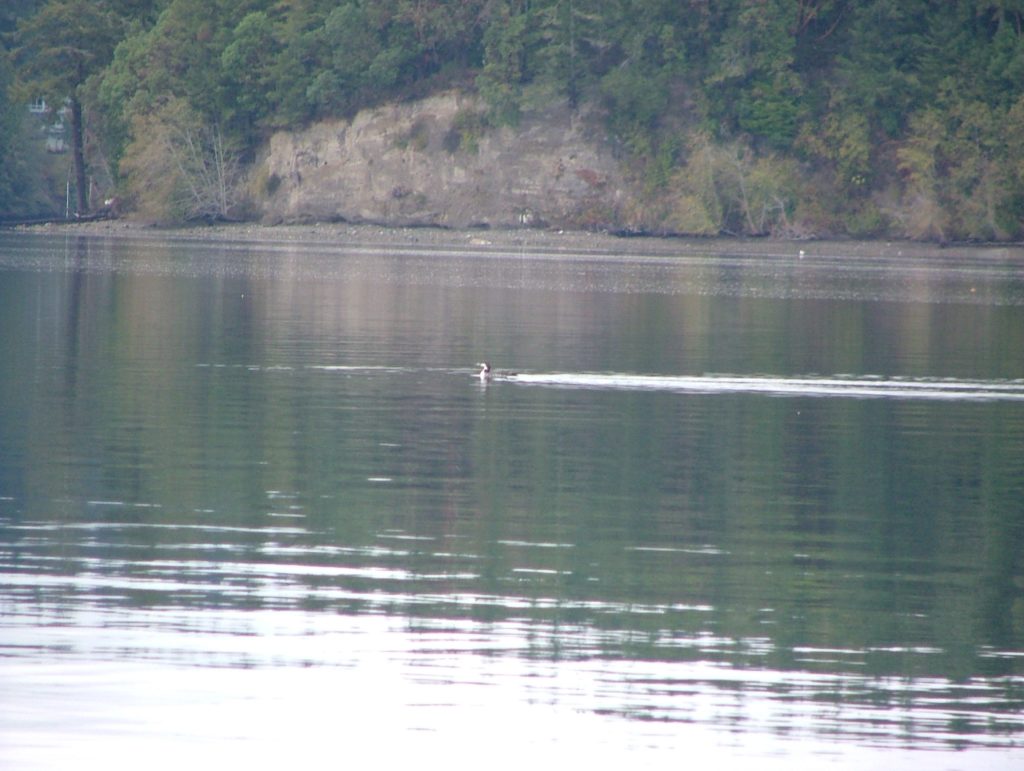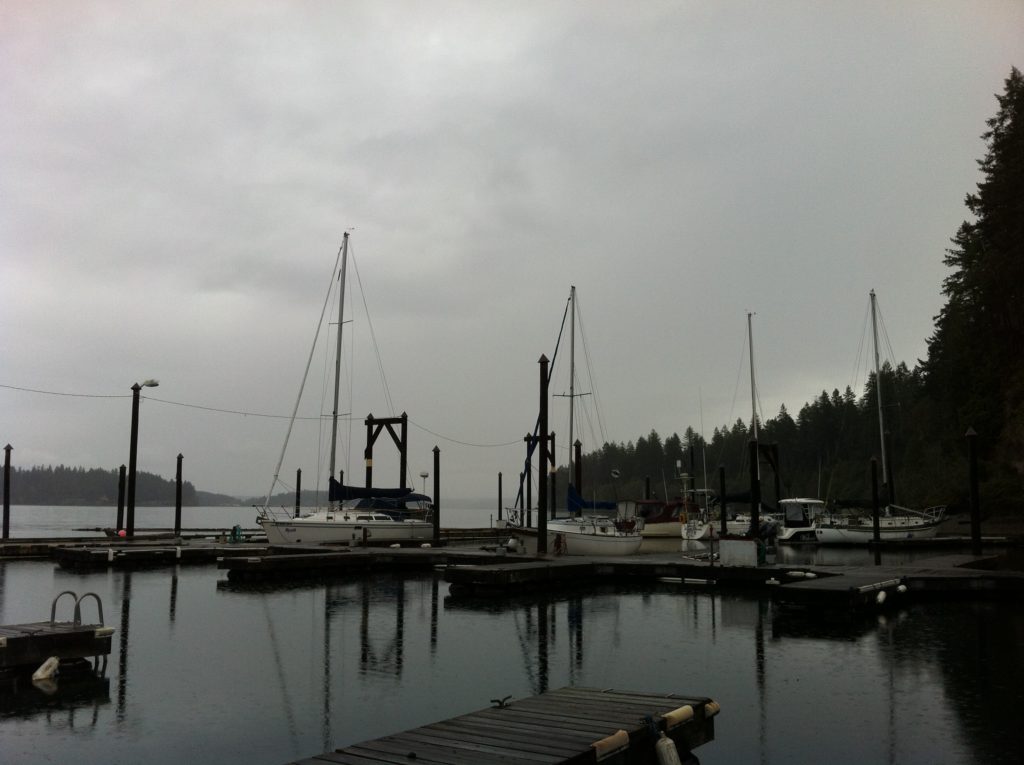 Hosszú sétákat teszünk a tengerparton, s figyeljük a hullámok szelíd hangját.  Túrázunk az erdőben, s csodáljuk a lehullott leveleket és a mohával borított cédrusokat, fenyőket.  Látunk néhány gombát, halljuk a madarakat, néha egy-egy őz is előjön a sűrűből.  Ha esik, s novemberben itt mindig esik az eső, akkor is túrázunk.  Felvesszük a vízálló nadrágot és a túracipőt, a meleg kabátot, sapkát és kesztyűt, s órákat töltünk a szabadban.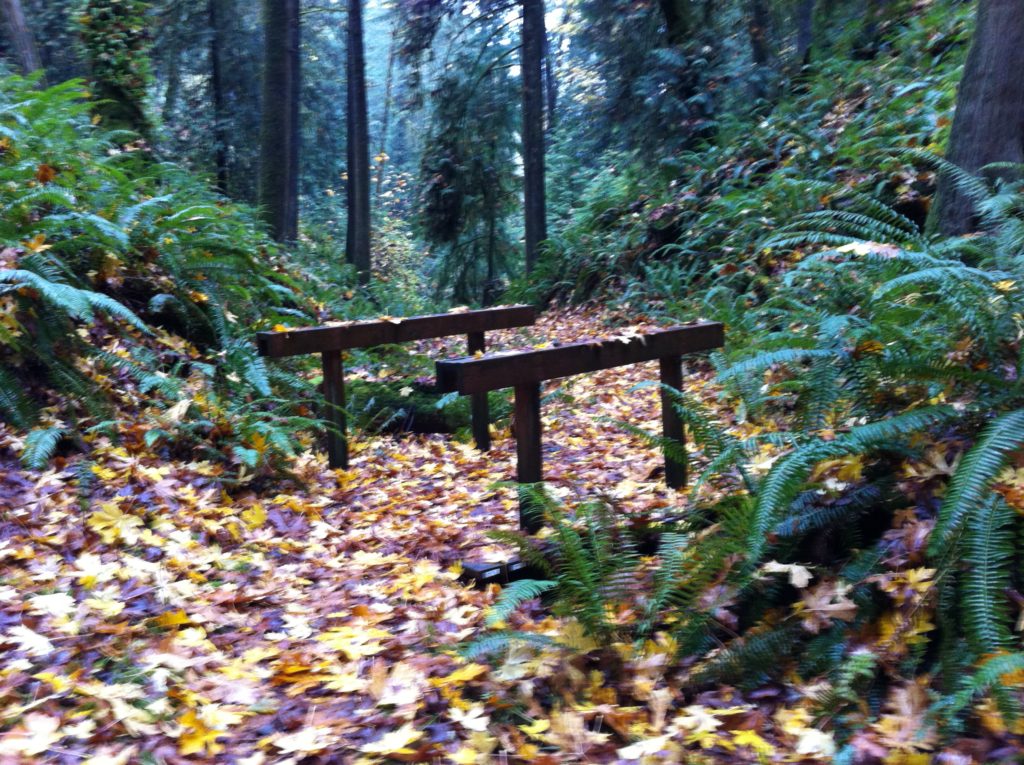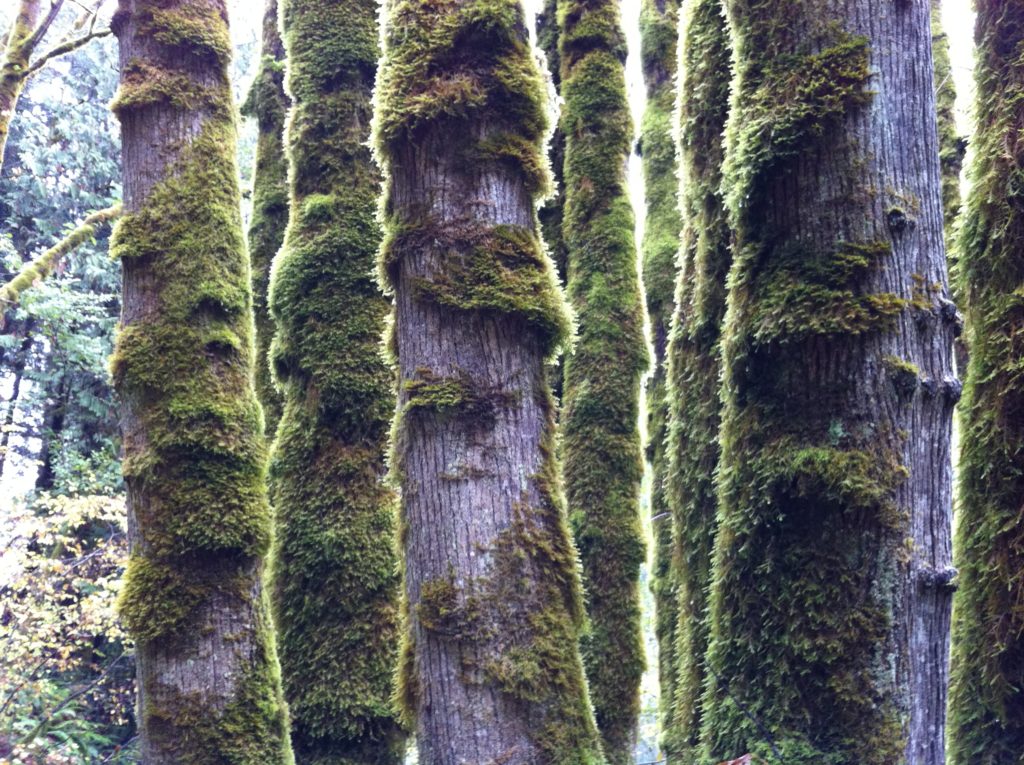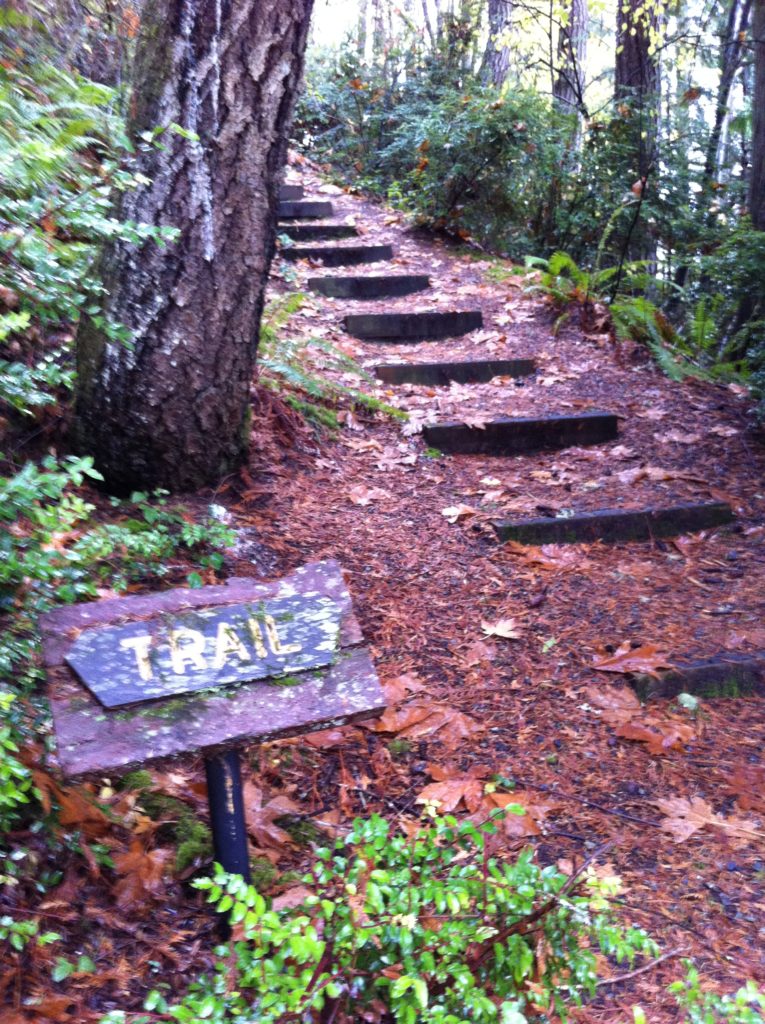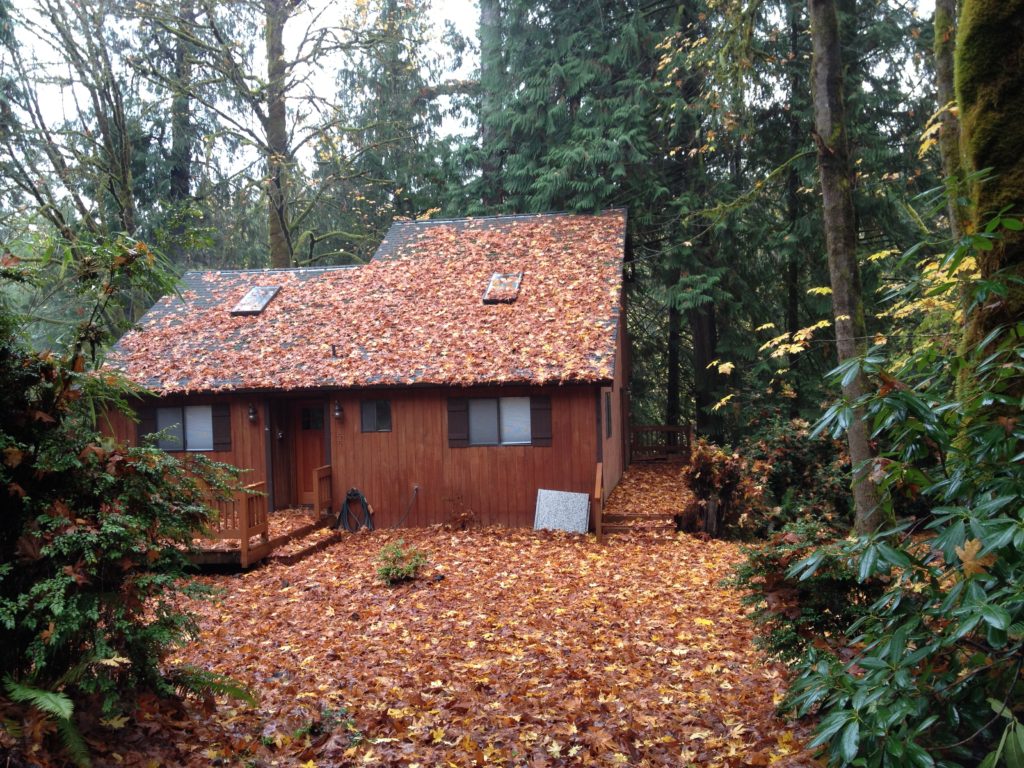 Bent a házban Steve begyújt a kályhába, aztán a teraszon felhalmozott fahasábokból újra és újra tesz a tűzre.  Ülünk a tűz előtt, hallgatjuk a szél zúgását, s az esőt, ahogy veri a tetőablakot.  Egyszerű ételeket főzünk, régi filmeket nézünk, olvasunk.
Számunkra ez a sziget a városi létből való kikapcsolódást, az igazi pihenést jelenti.  Ti hogyan szoktatok pihenni?