Are you ready for a walk down memory lane? What were the images on Christmas cards more than 100 years ago?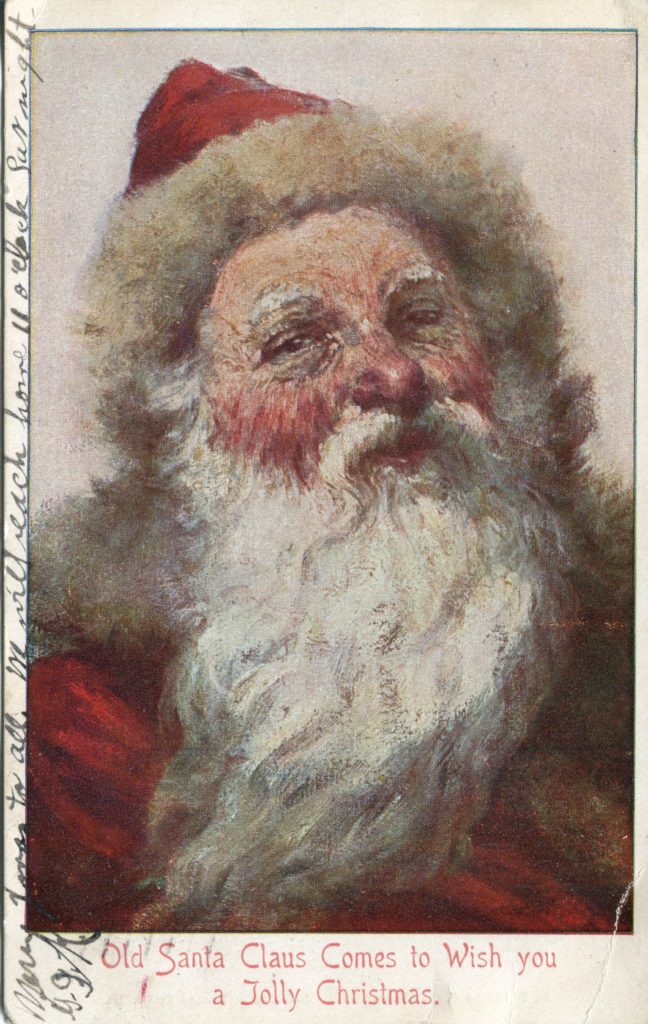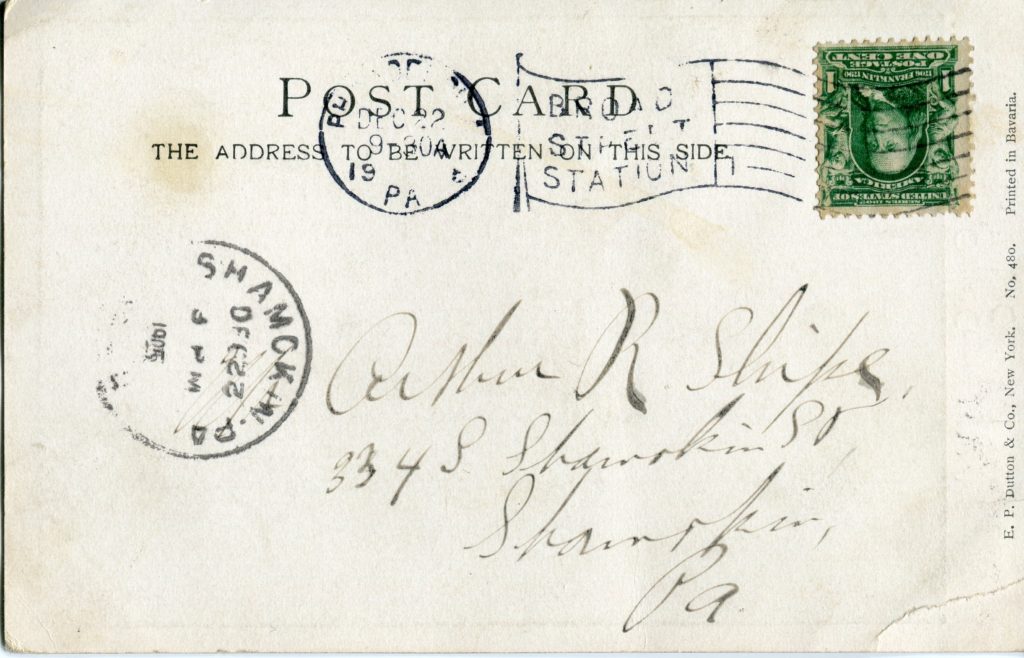 Angels and a snowy forest, deer and Christmas bells, snowy landscapes, children, holly, Santa Claus wishing jolly Christmas and delivering presents, and even a floral Christmas.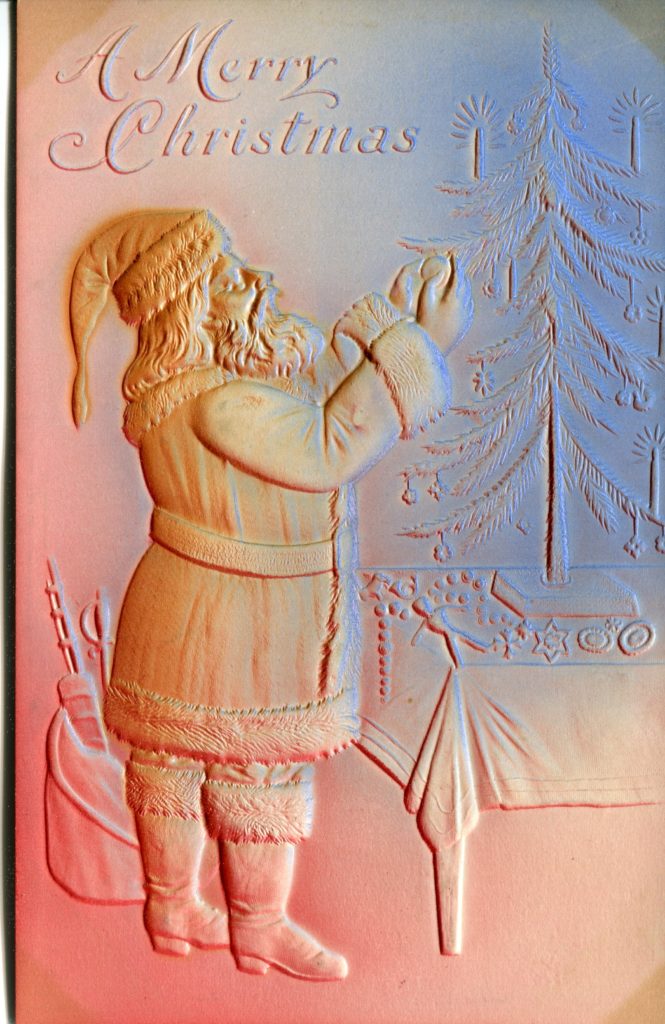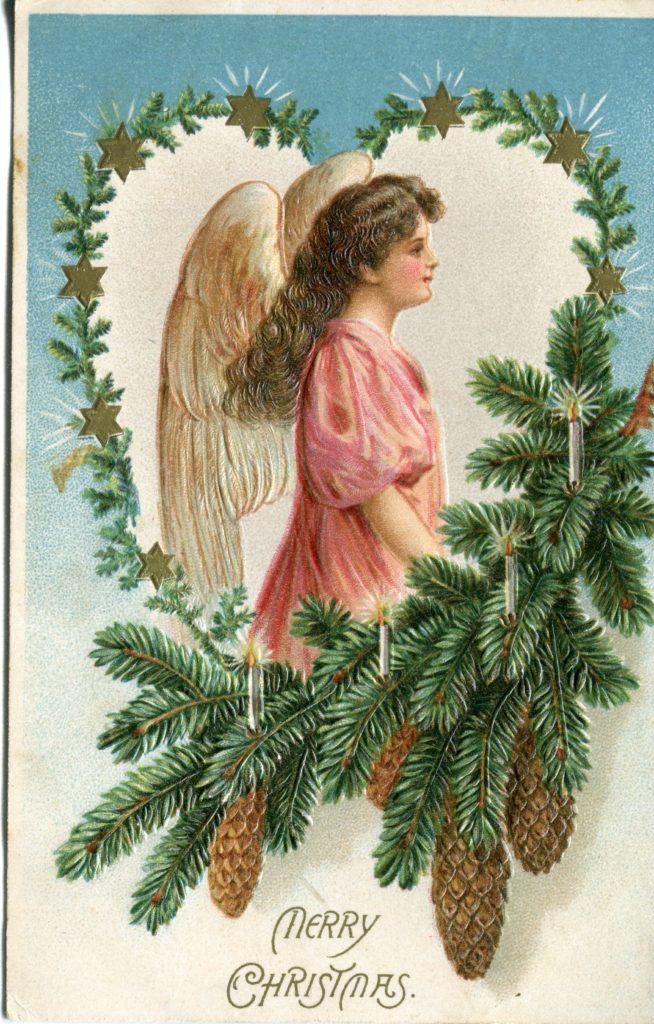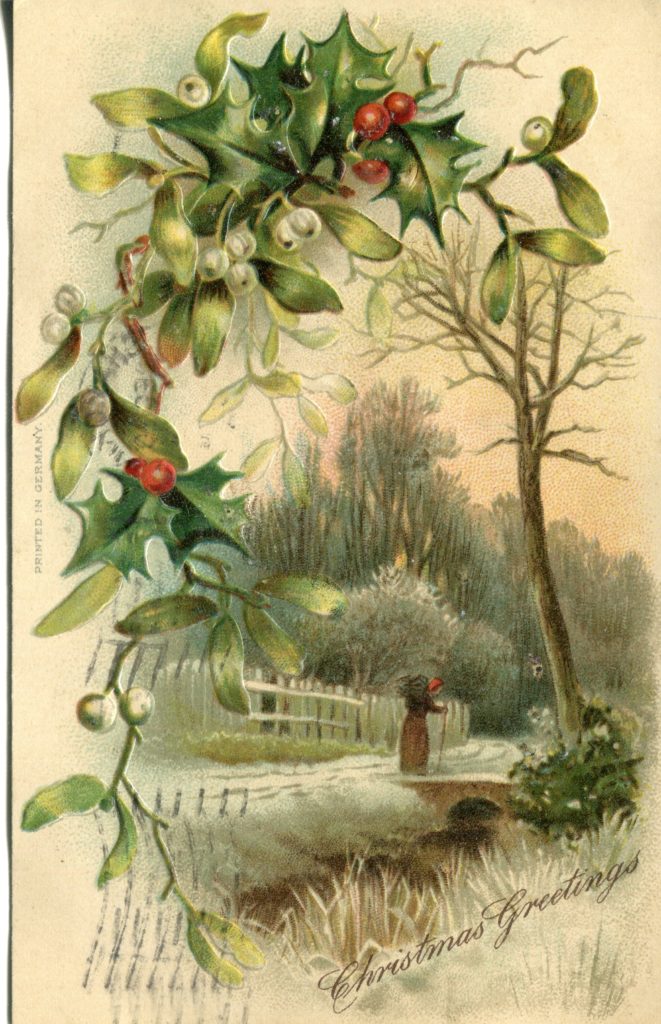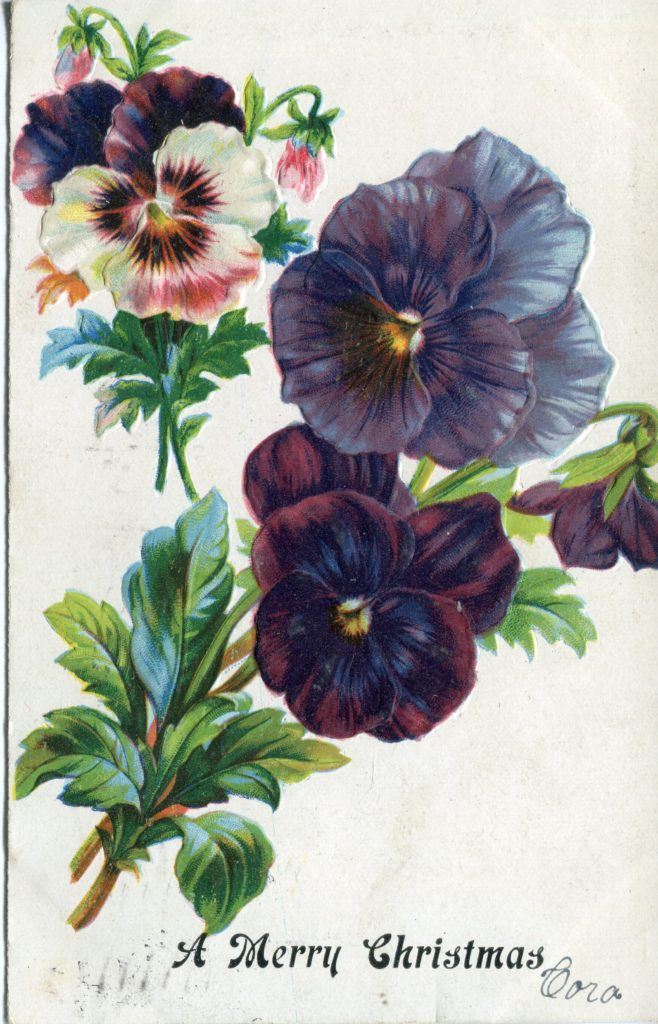 These antique postcards were sent to Steve's grandfather in Pennsylvania and West Virginia. The oldest is postmarked December 22, 1905, the last one is from 1918. They come from the same collection I previously sampled here.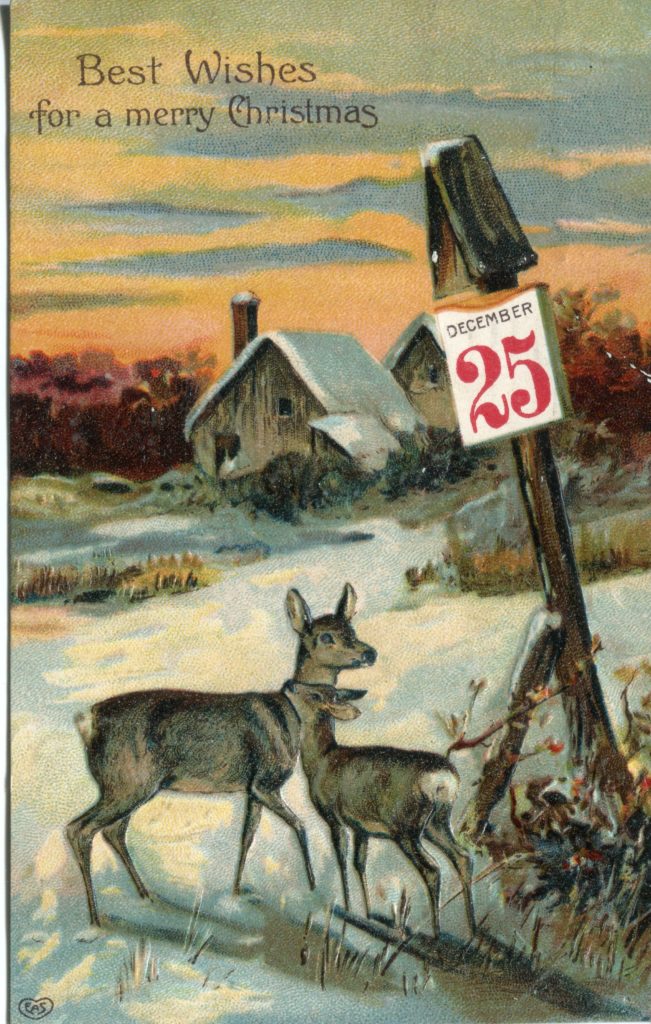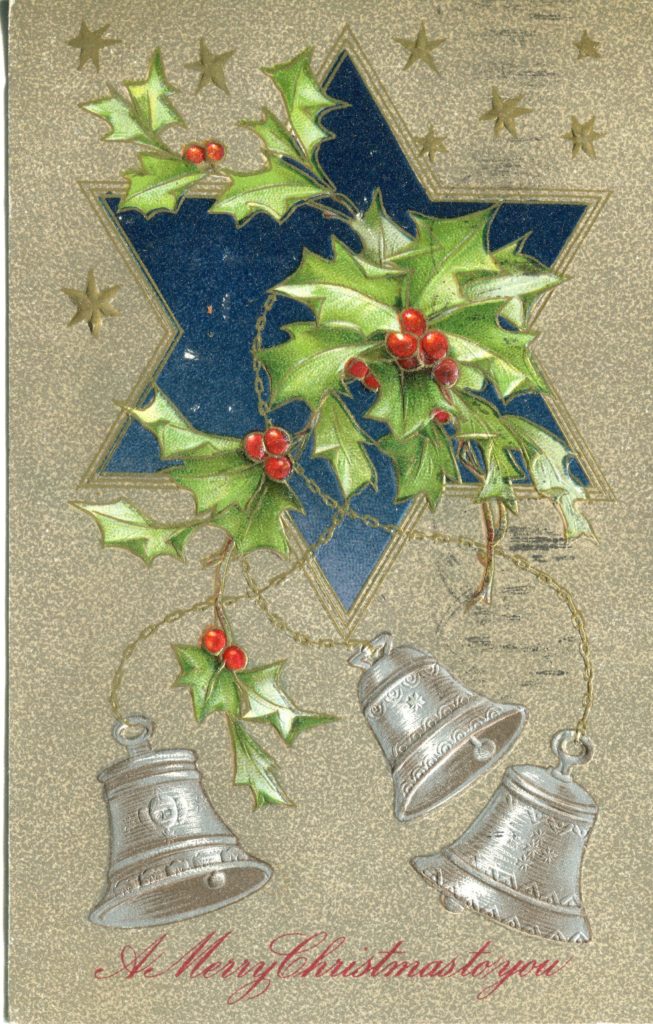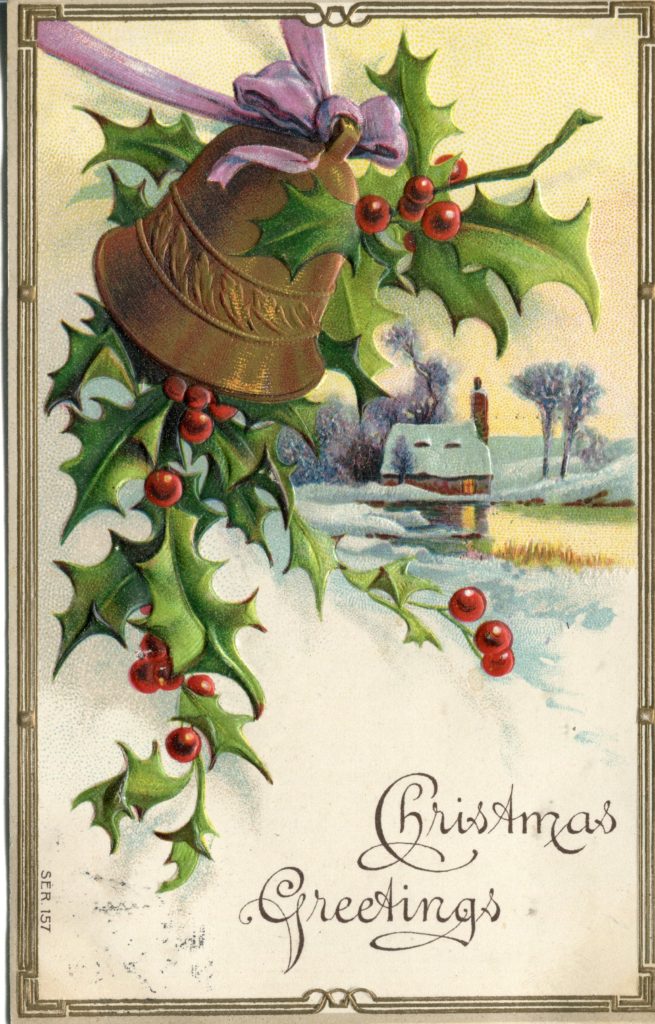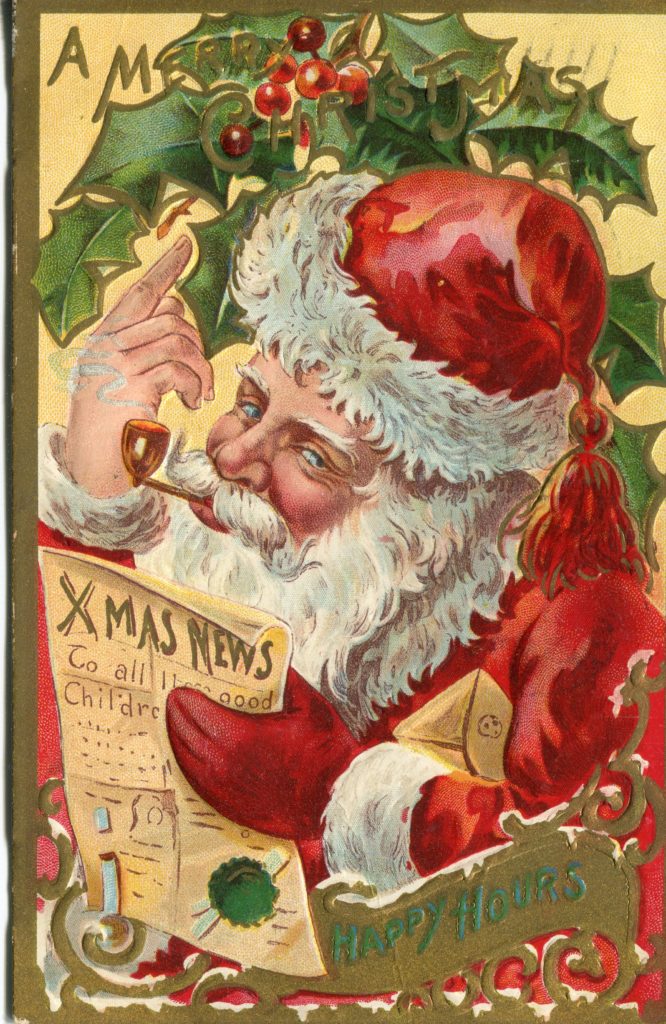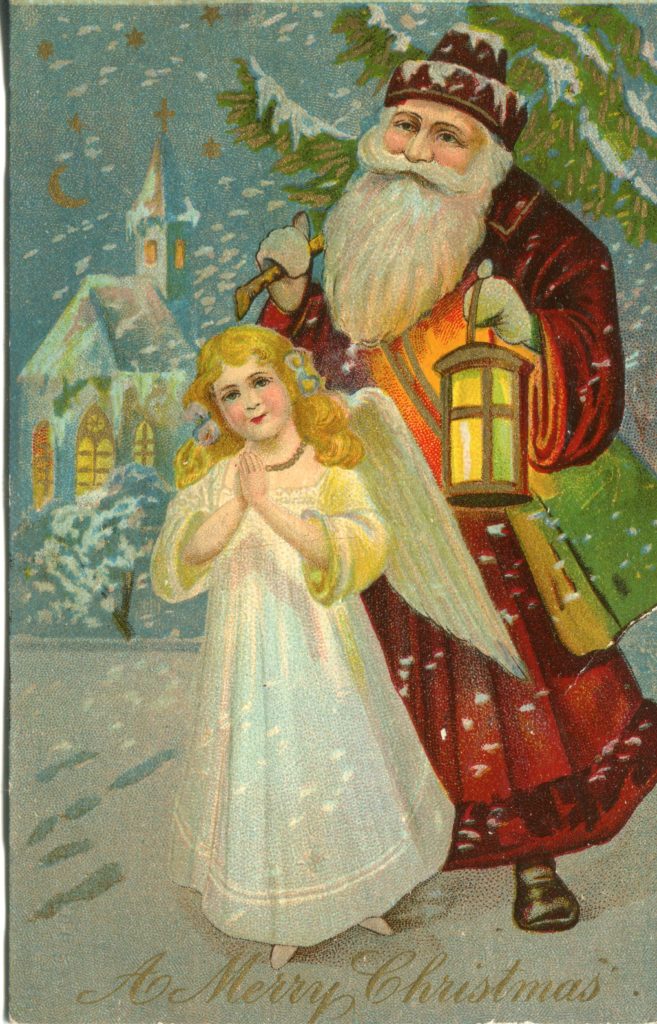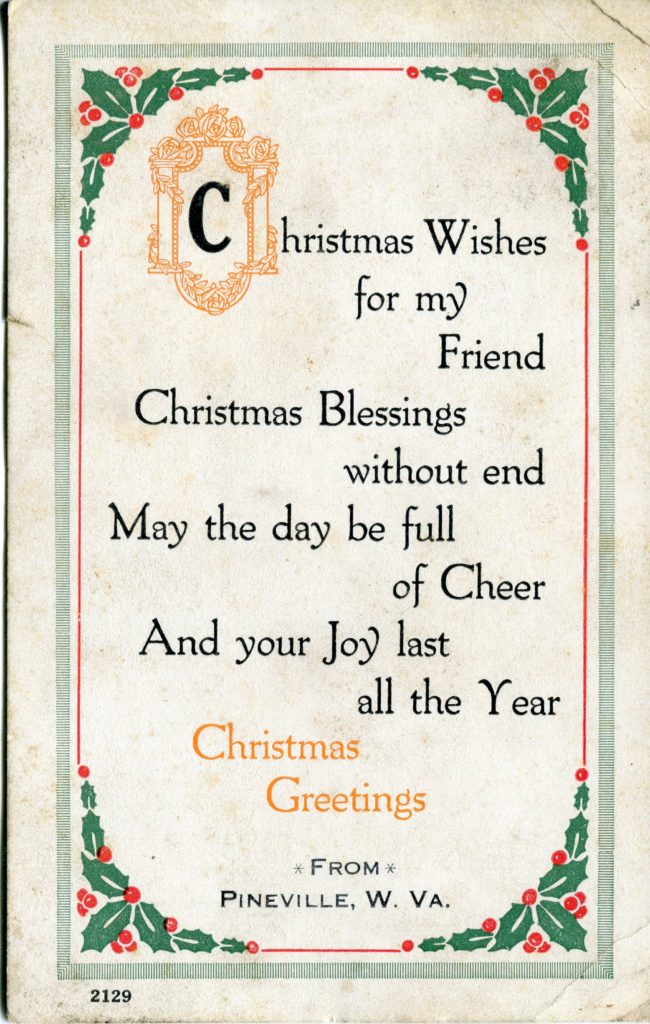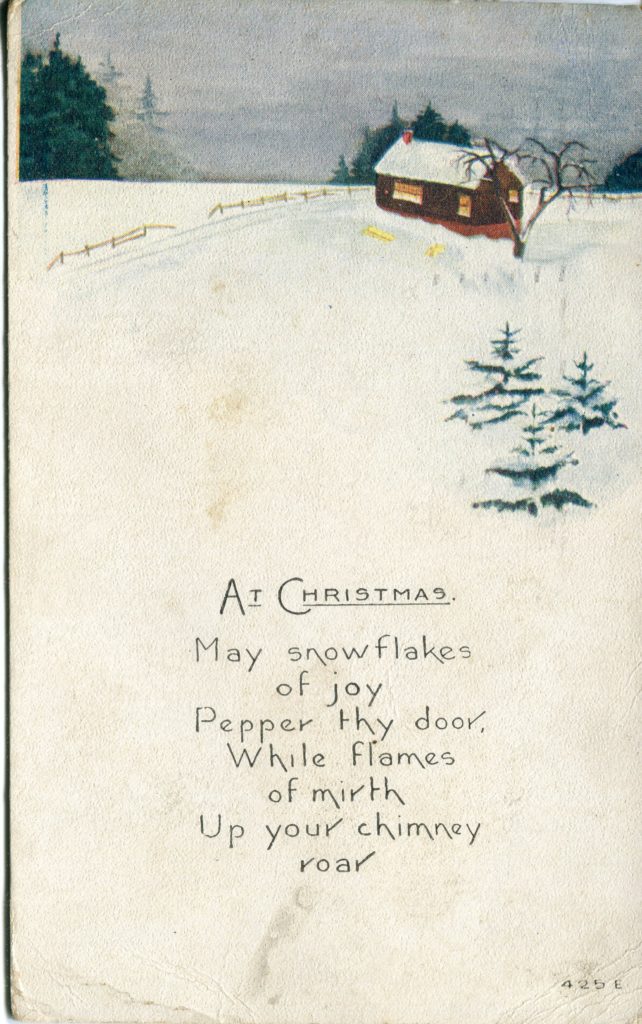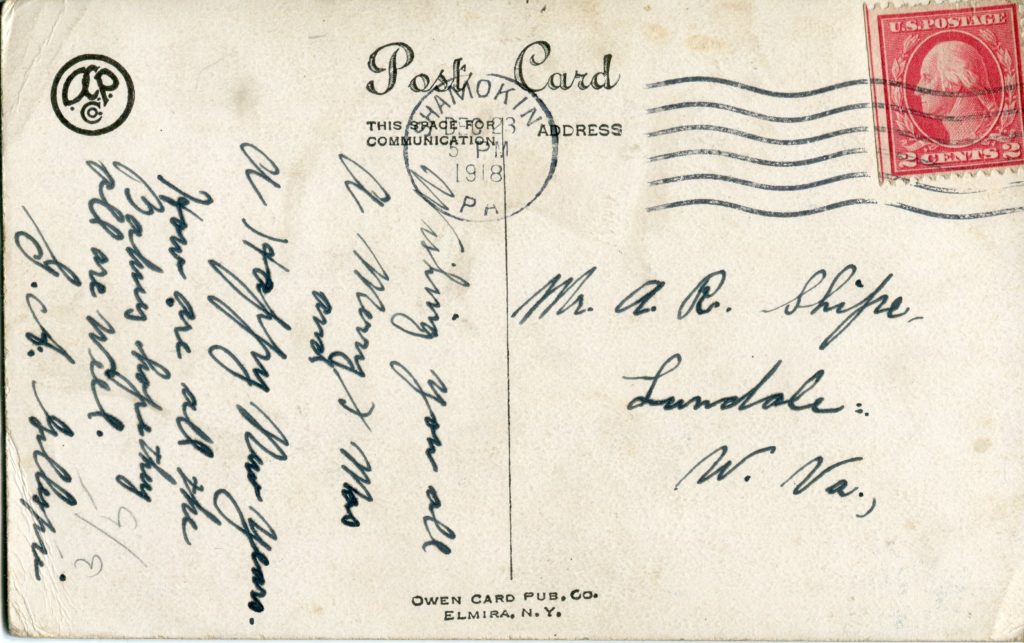 Now with a 1914 sentiment below, I wish you ⸙ A Joyful 25th. ⸙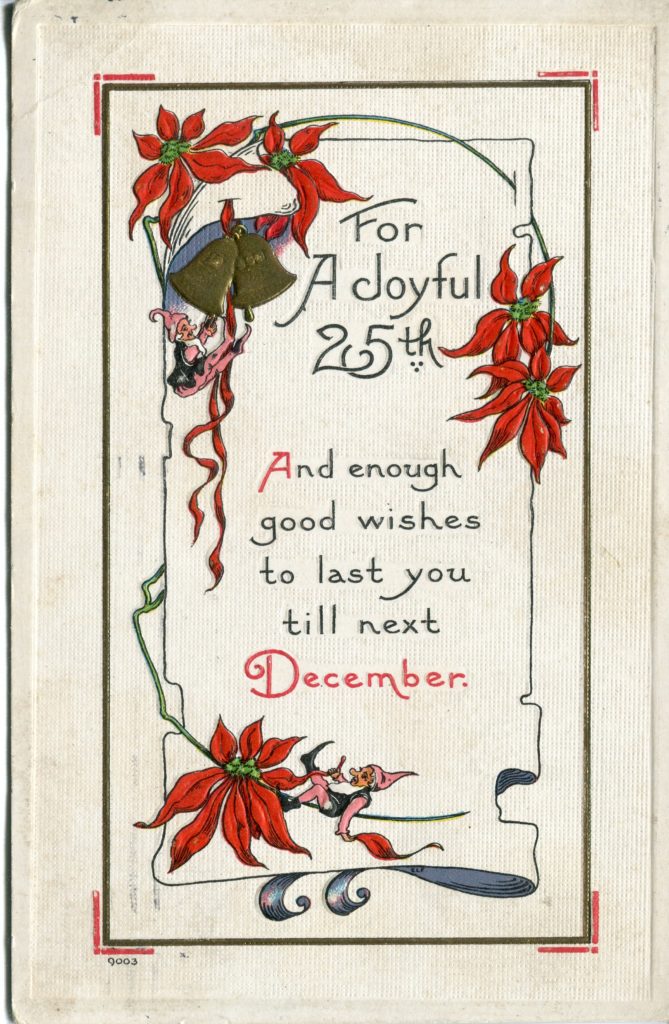 Készen állsz egy kis nosztalgiázásra? Érdekel, hogy milyen motívumok voltak a karácsonyi képeslapokon 100 évvel ezelőtt?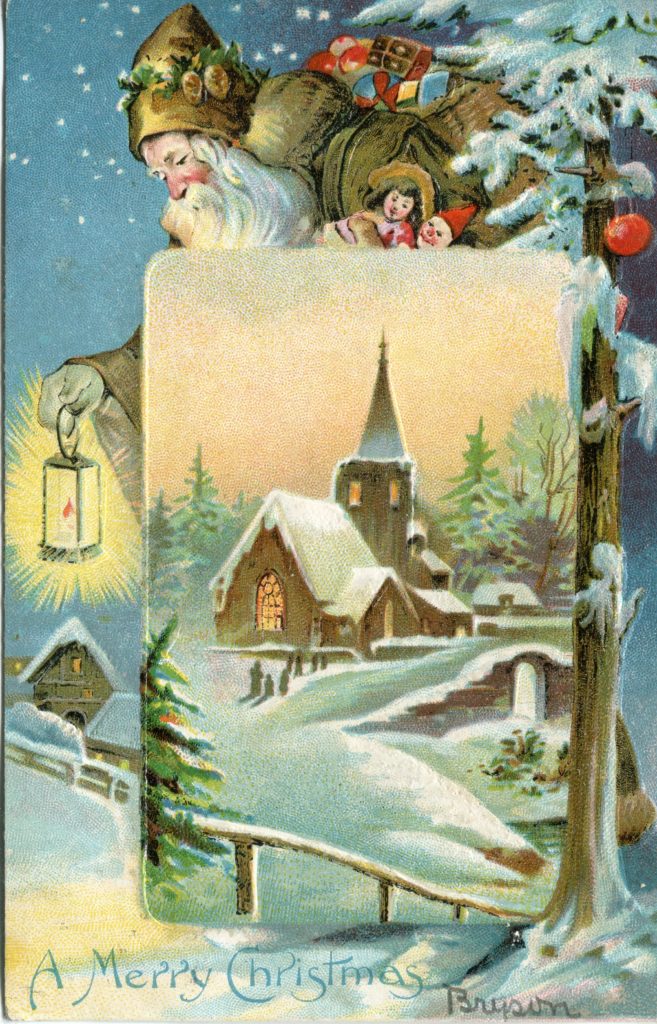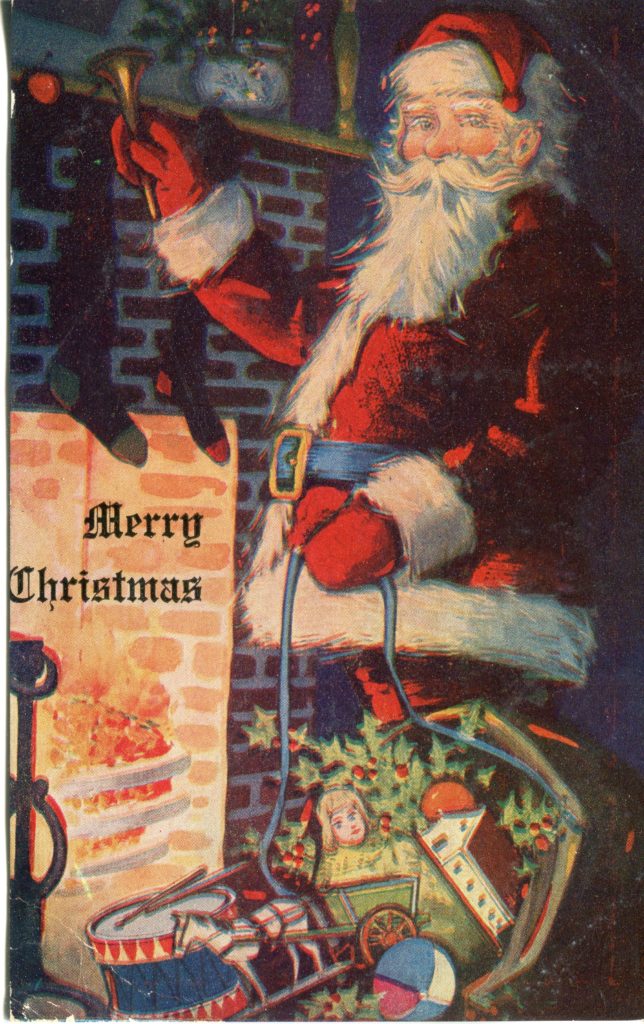 Angyalok és havas erdő, őzikék és karácsonyi harangok, gyerekek, piros bogyós magyal, virágmotívum, és a Mikulás, aki ünnepi karácsonyt kíván és ajándékot ad.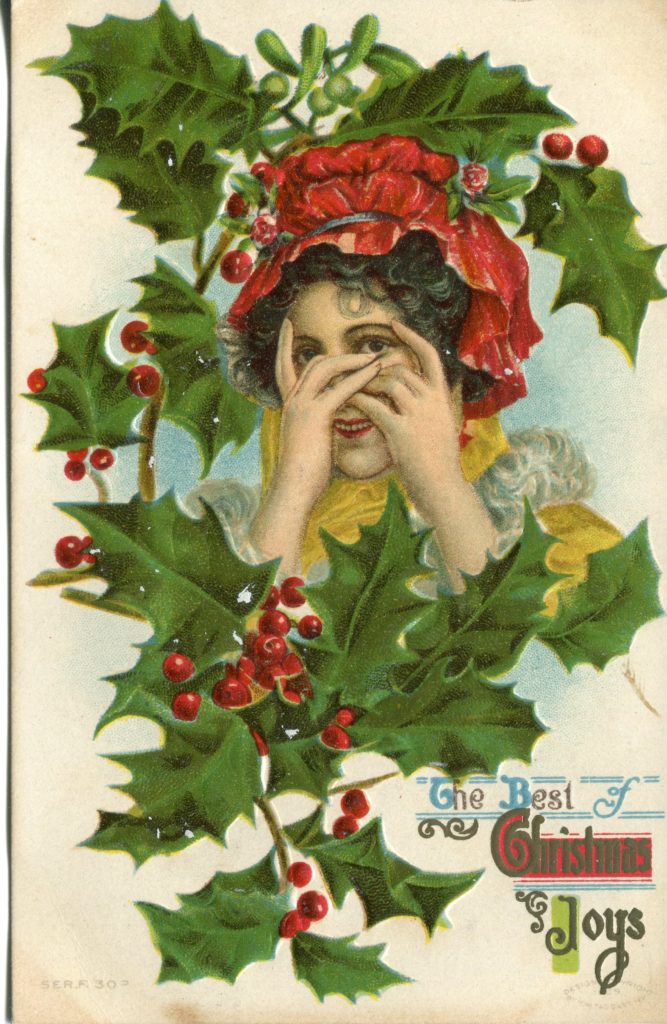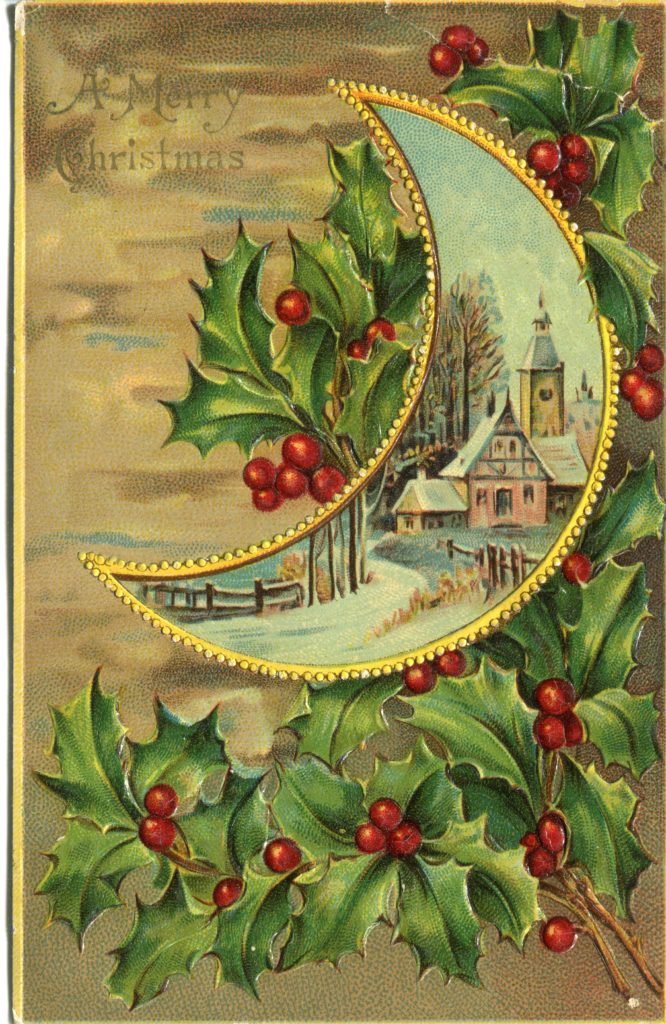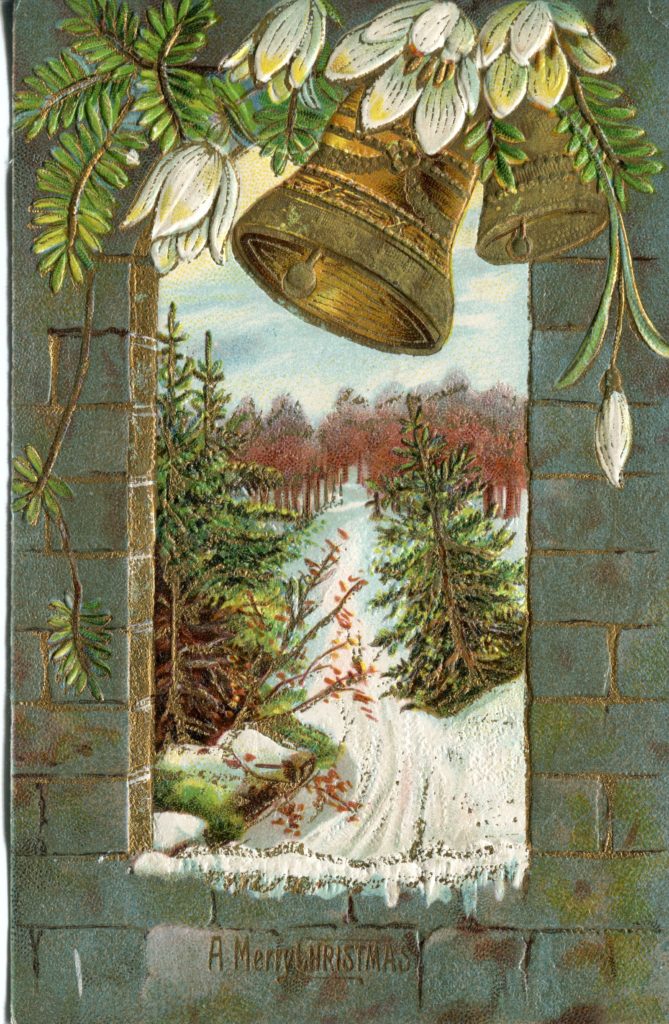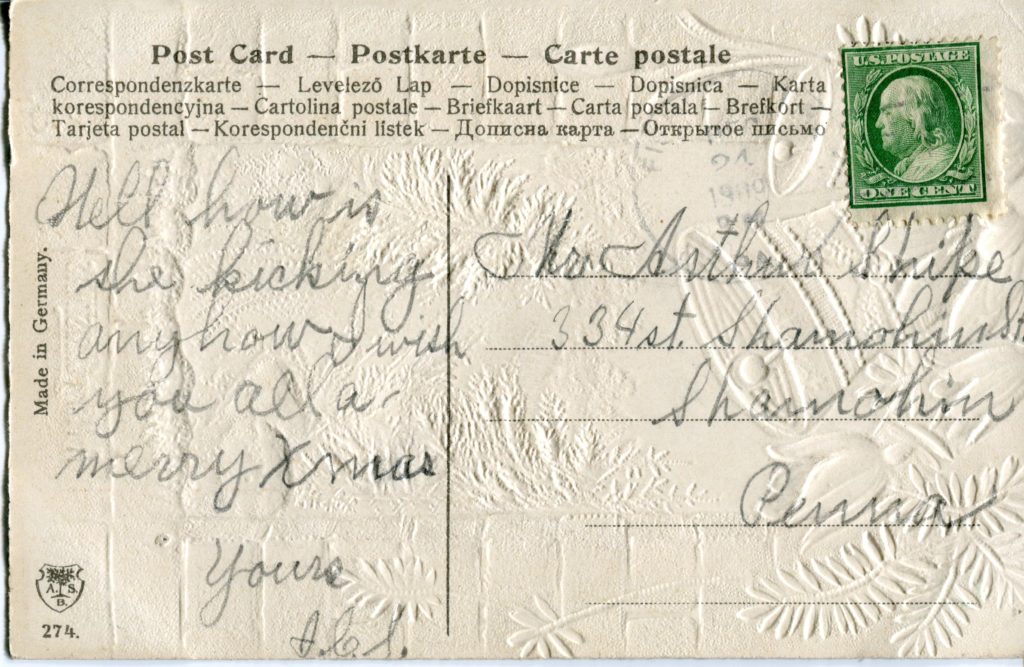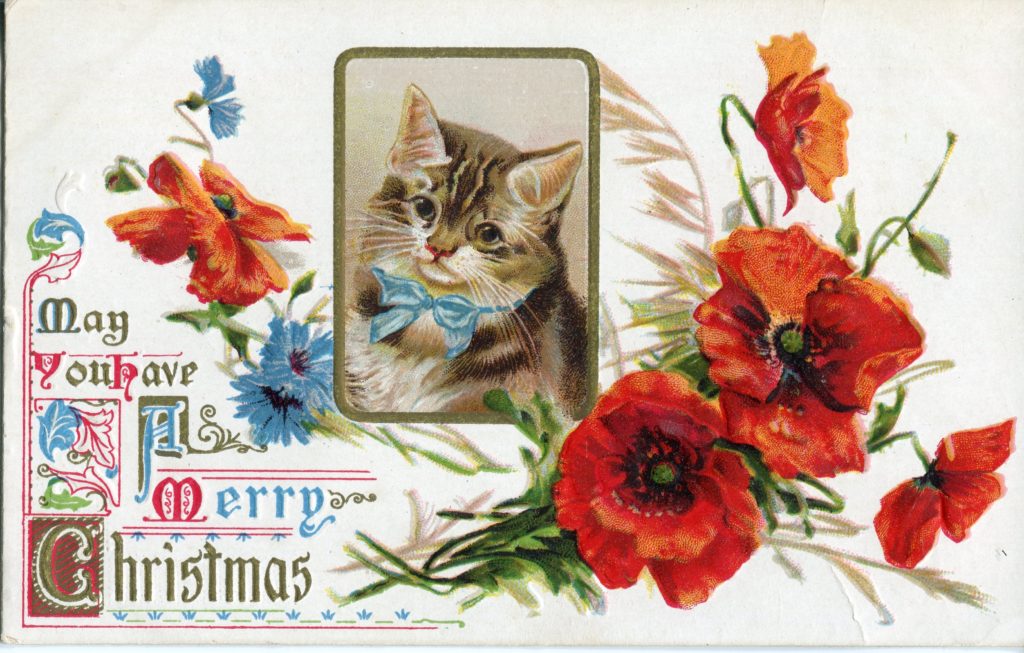 Ezeket a régi levelezőlapokat Steve nagyapjának küldték, aki Pennsylvania, s később Nyugat-Virginia államban élt. A legrégebbi lapot 1905. december 22-én postázták, az utolsót 1918-ban. A képeslapok abból a gyűjteményből valók, amit korábban már itt bemutattam.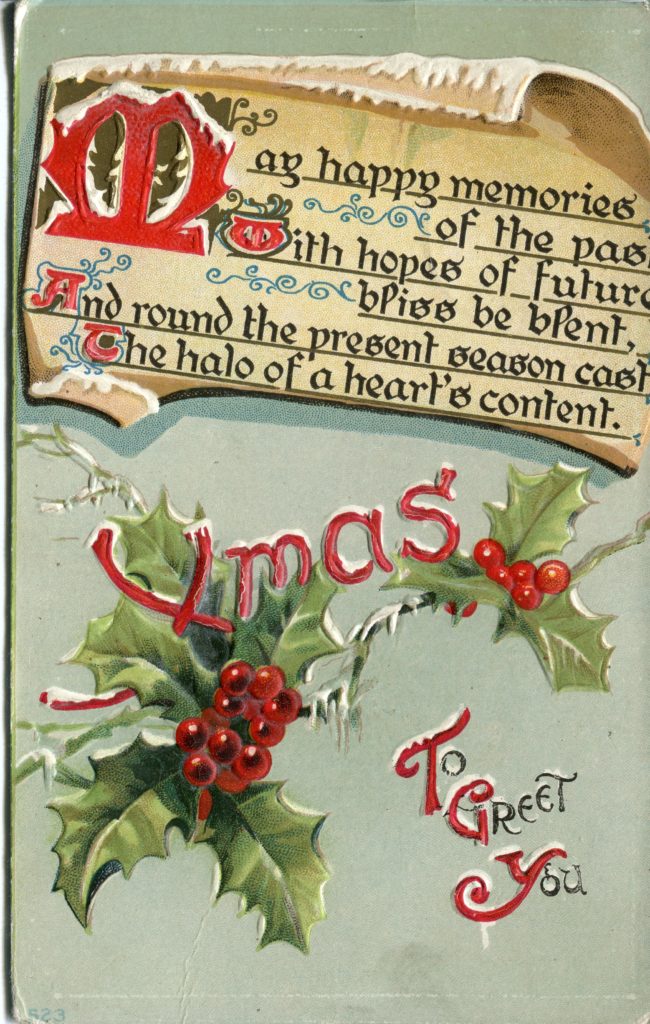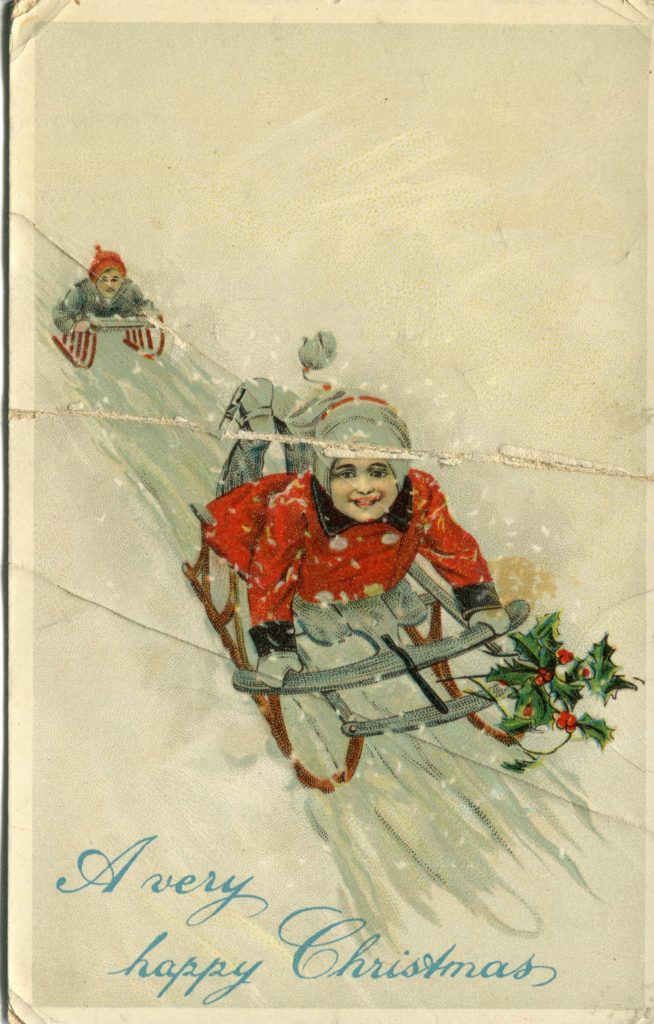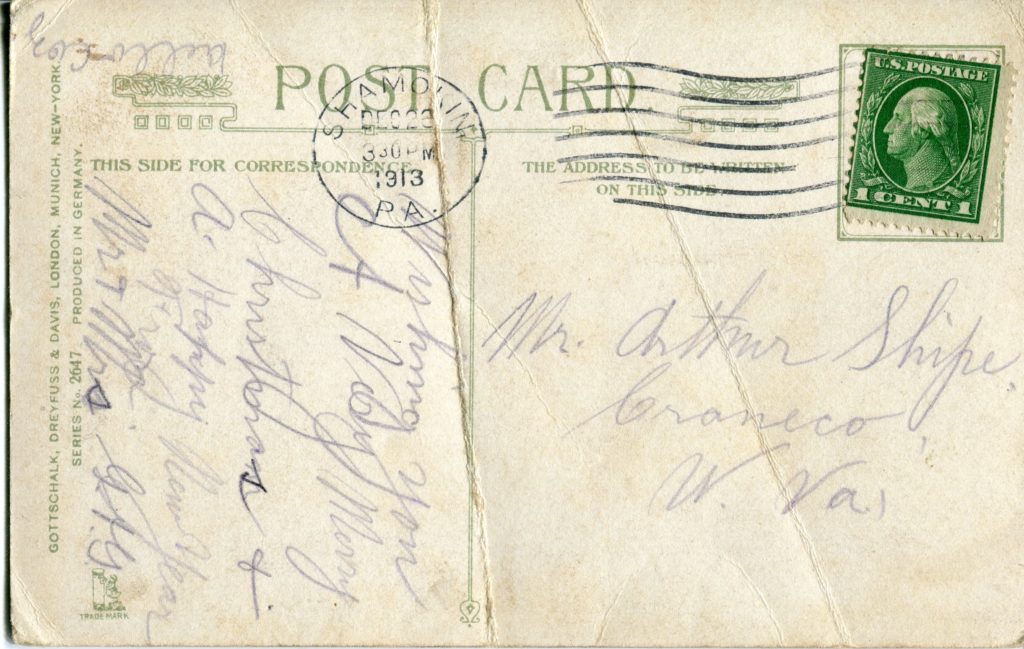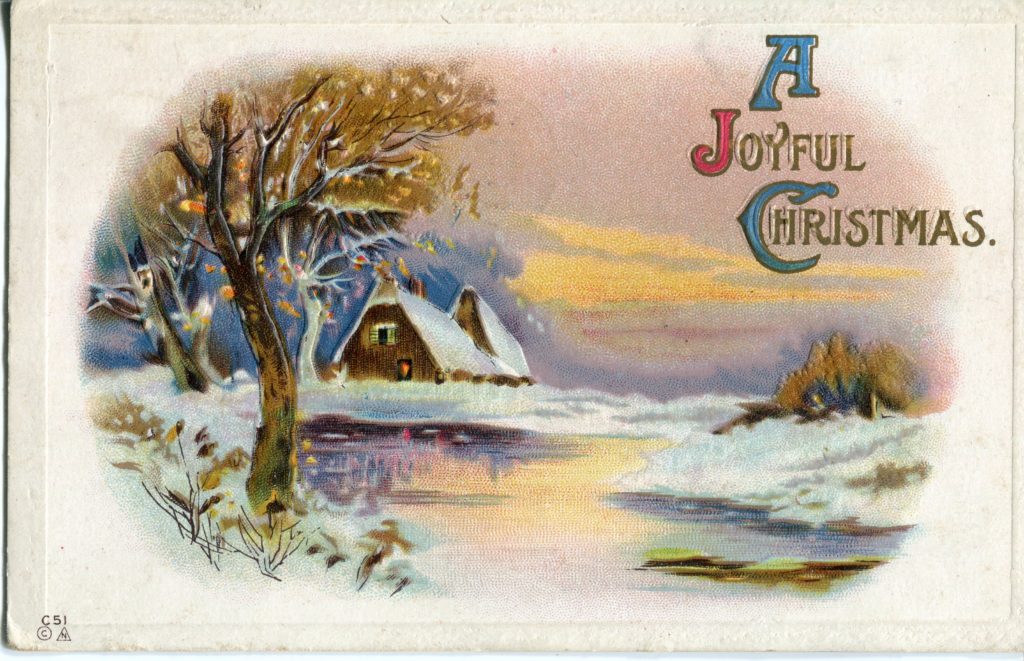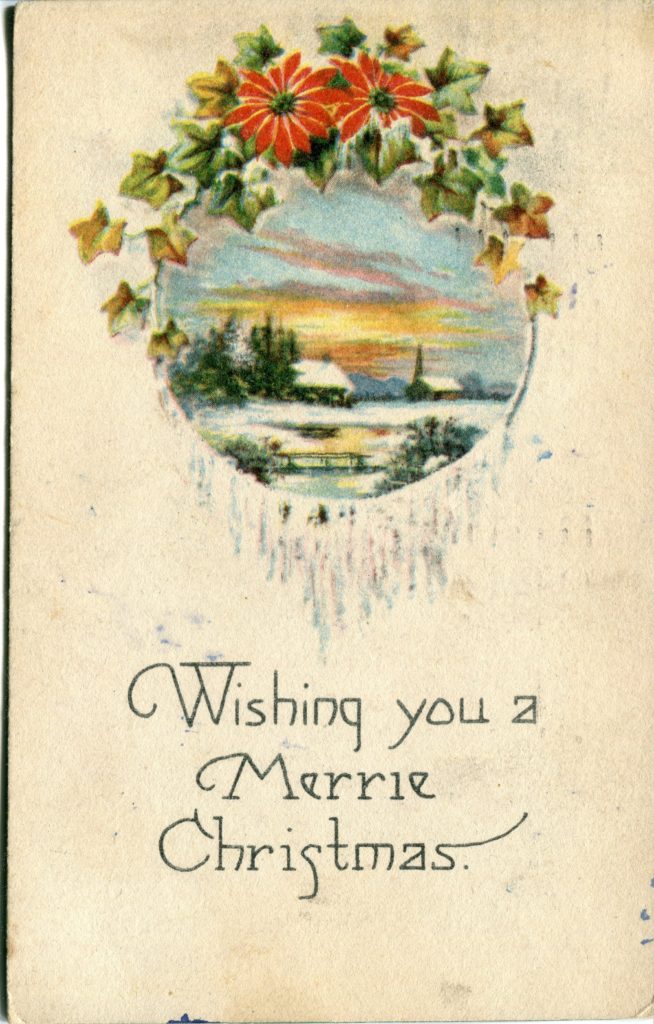 Az egyik 1914-ből származó lap szavaival élve: örömteli december 25-ét kívánok és sok jót, ami jövő decemberig is kitart.