Below our blooming Japanese stewartia tree peacefully coexist yellow and pink daylilies, blue wild geraniums together with pink and white foxgloves.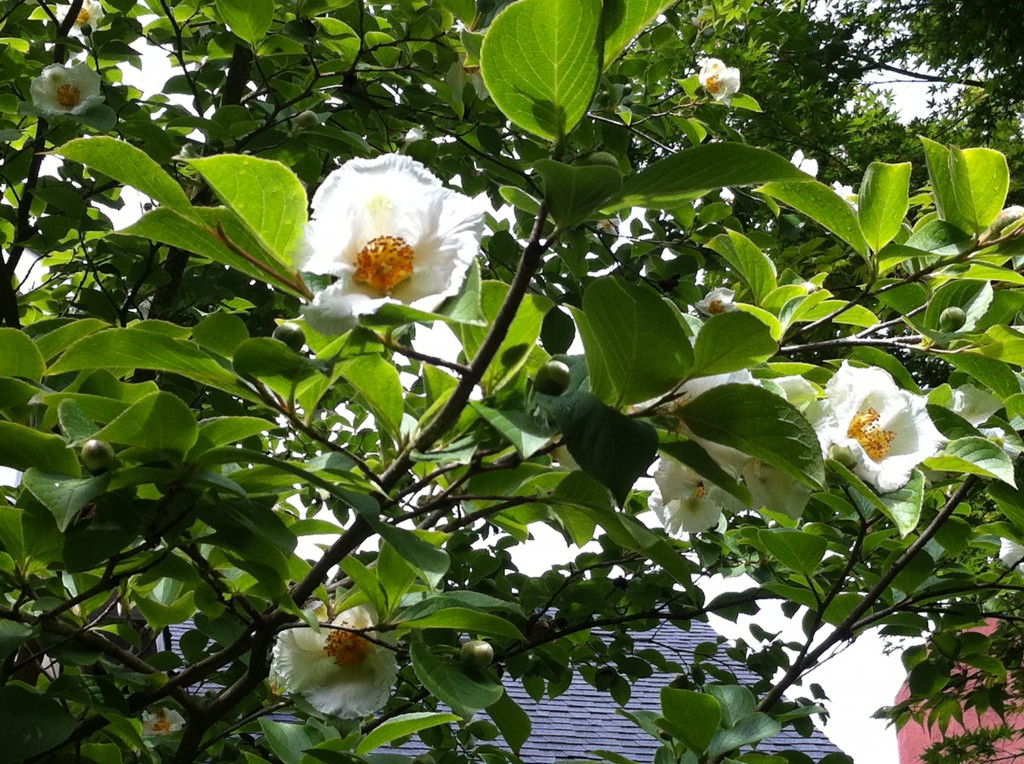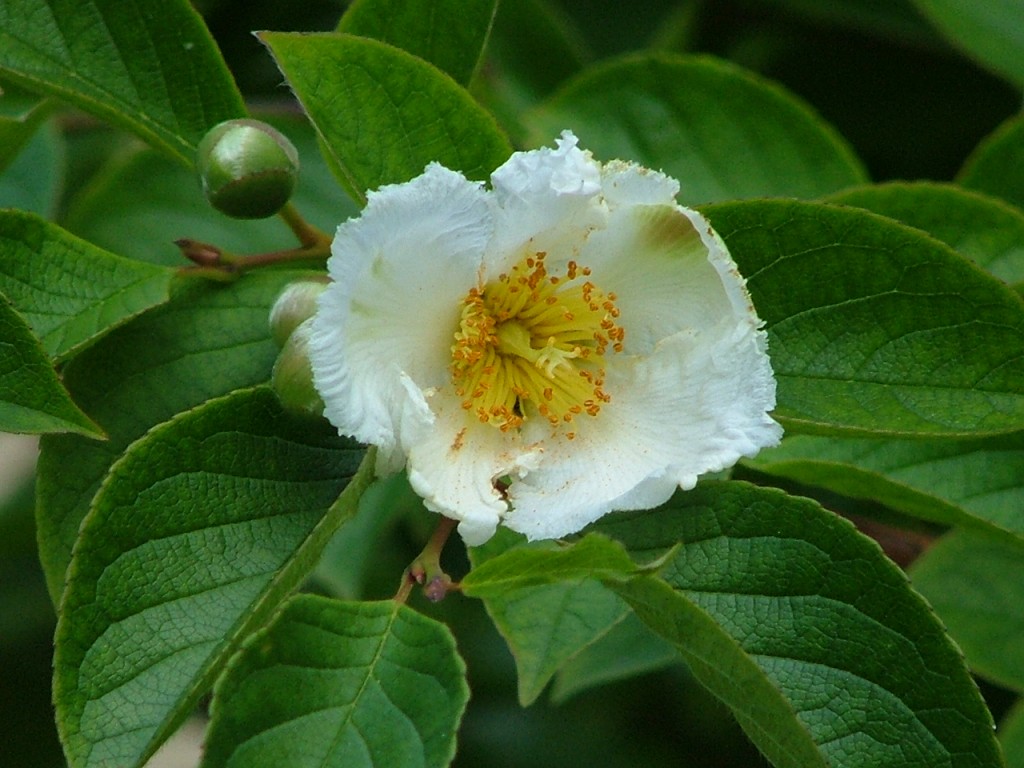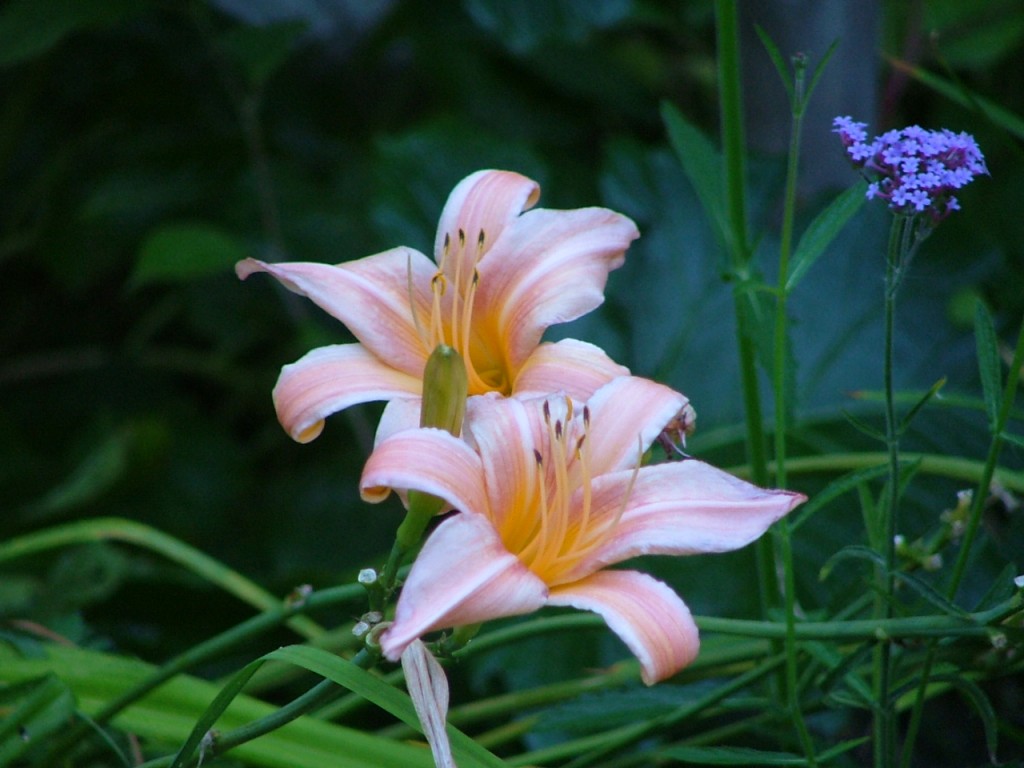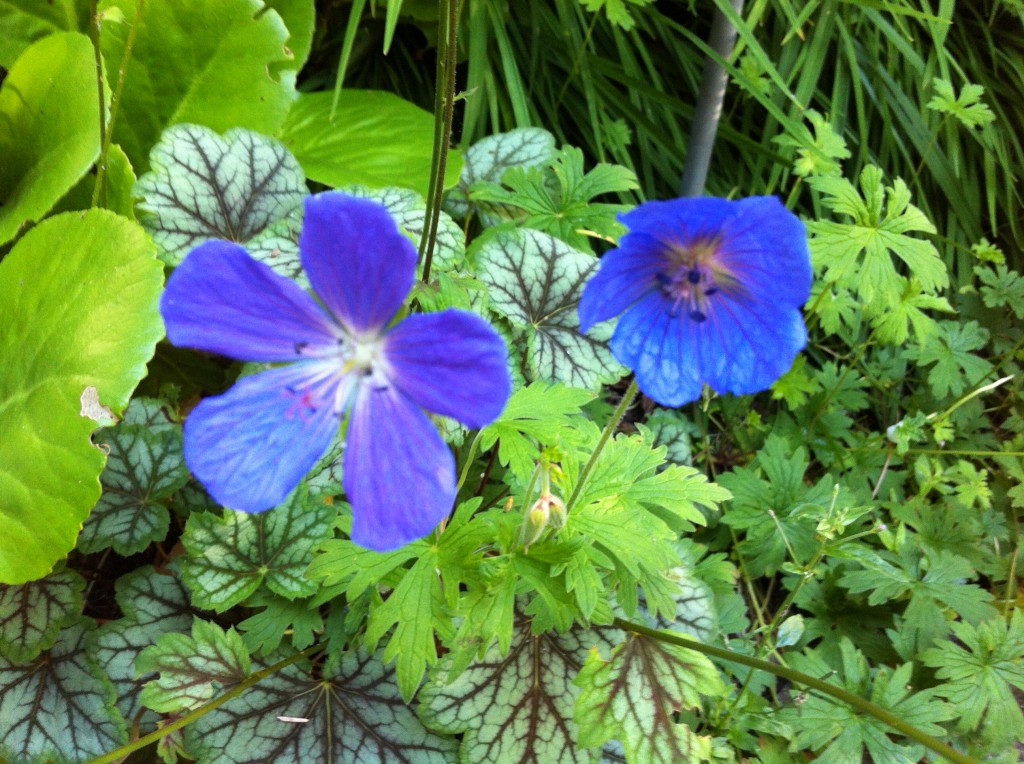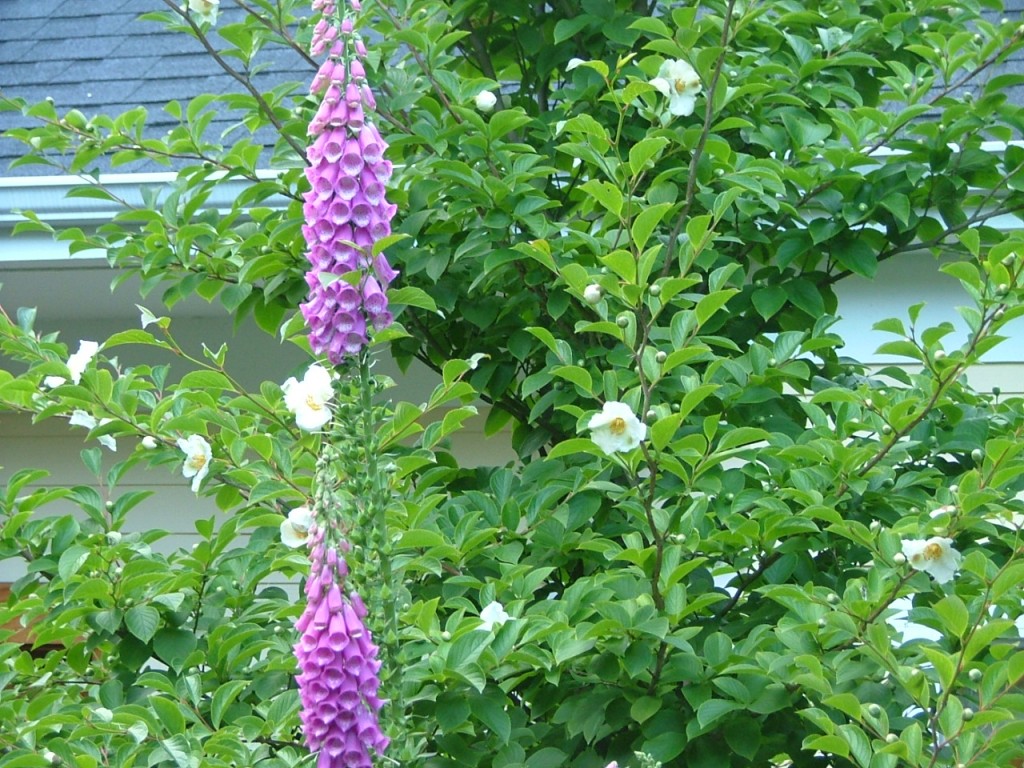 Nearby, little purple carnations add more color.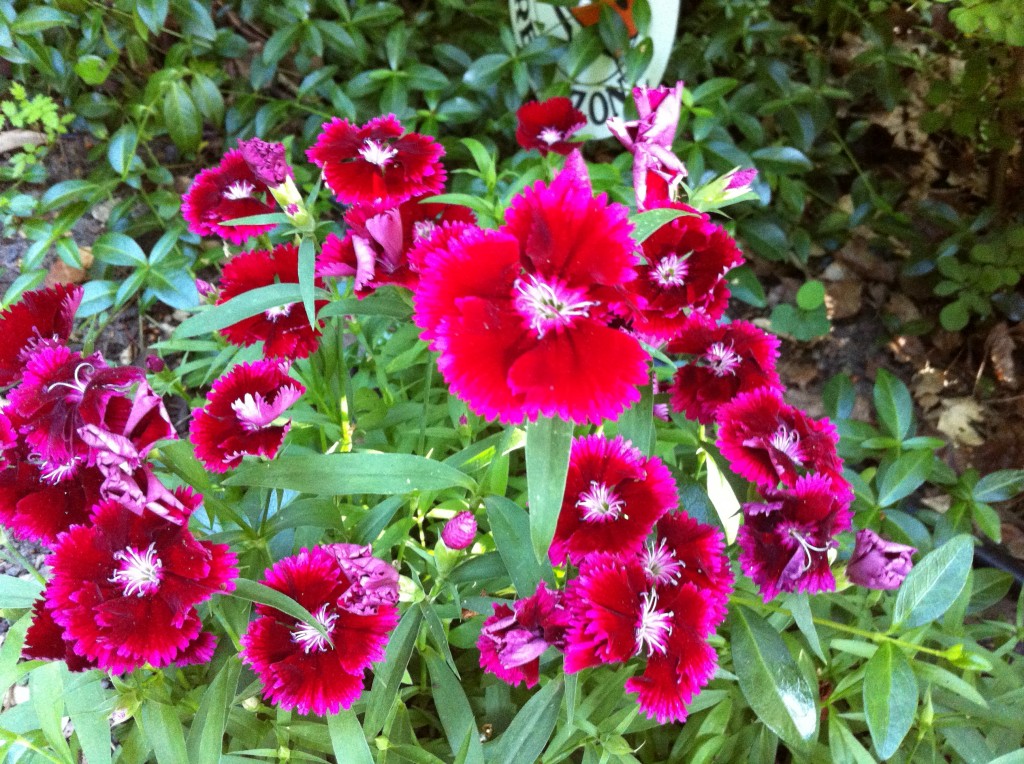 Scattered throughout the garden, a few roses, a cluster of pink peonies, and an unexpected short-lived daisy-like wildflower add more beauty to our surroundings.
The yellow nasturtium brakes up the green foliage amongst the vegetables.