After yesterday's unseasonably cool weather, today was a beautiful sunny day, perfect for a summer walk in a park.

Just like four days ago, we started around 10 am (again, to beat the day's high temperatures), and drove to South Seattle to Seward Park, which is located on the Lake Washington Peninsula.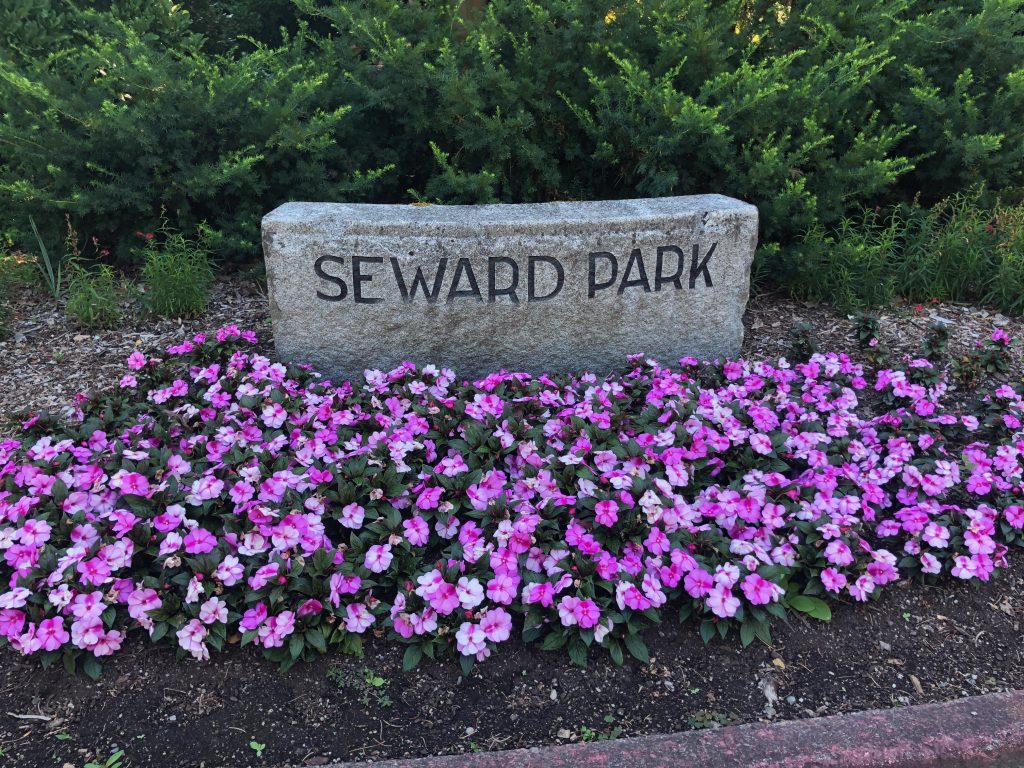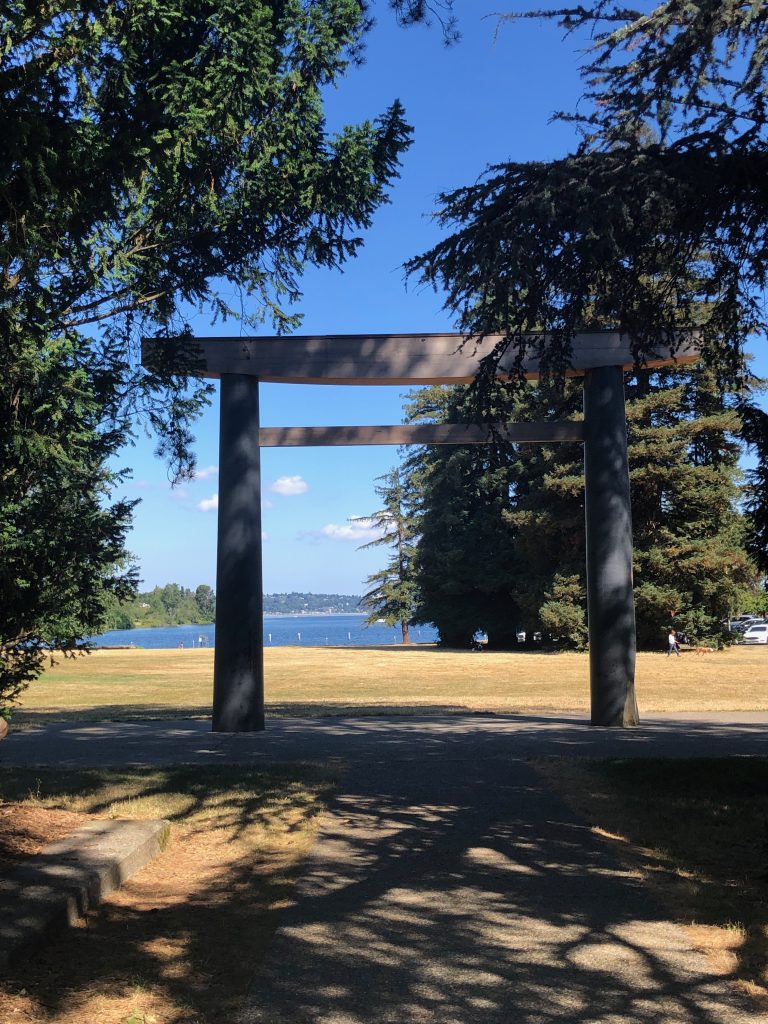 Shortly after we started our walk on the 2.4 miles long loop, we were stopped by the beautiful views of Lake Washington. There was not only the water, but the view of the city in the background, the floating bridge, which connects Seattle with Bellevue, and the numerous boats on the water.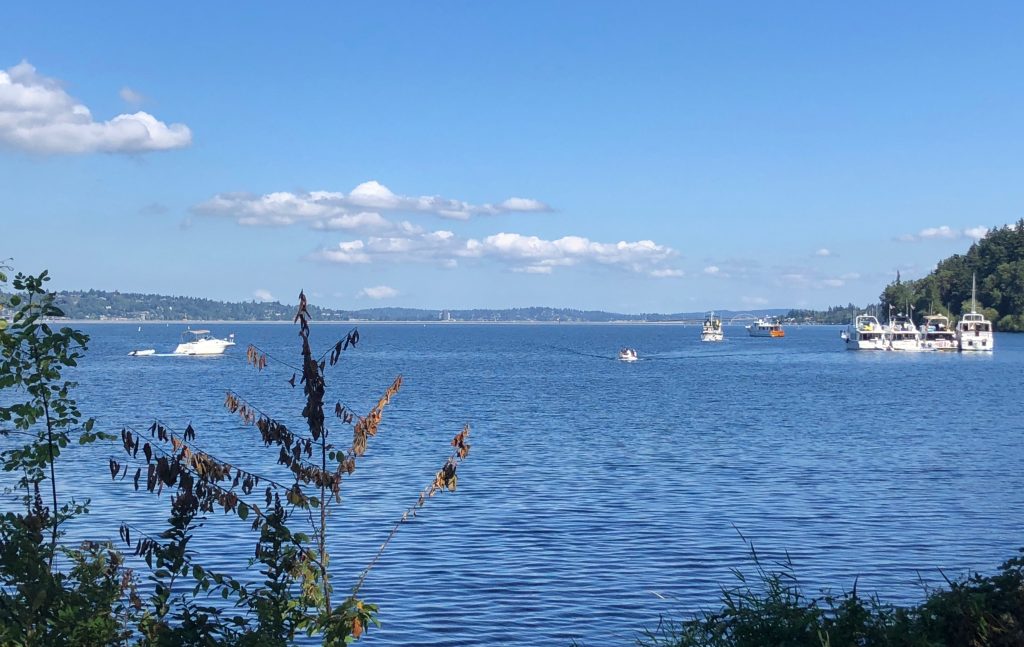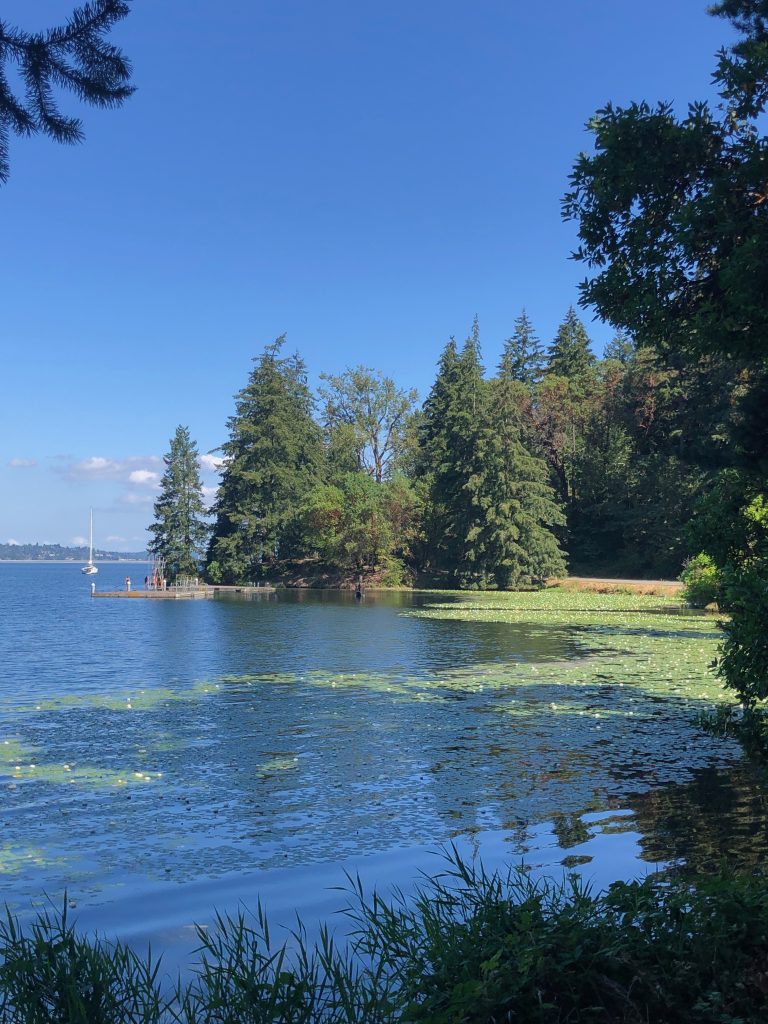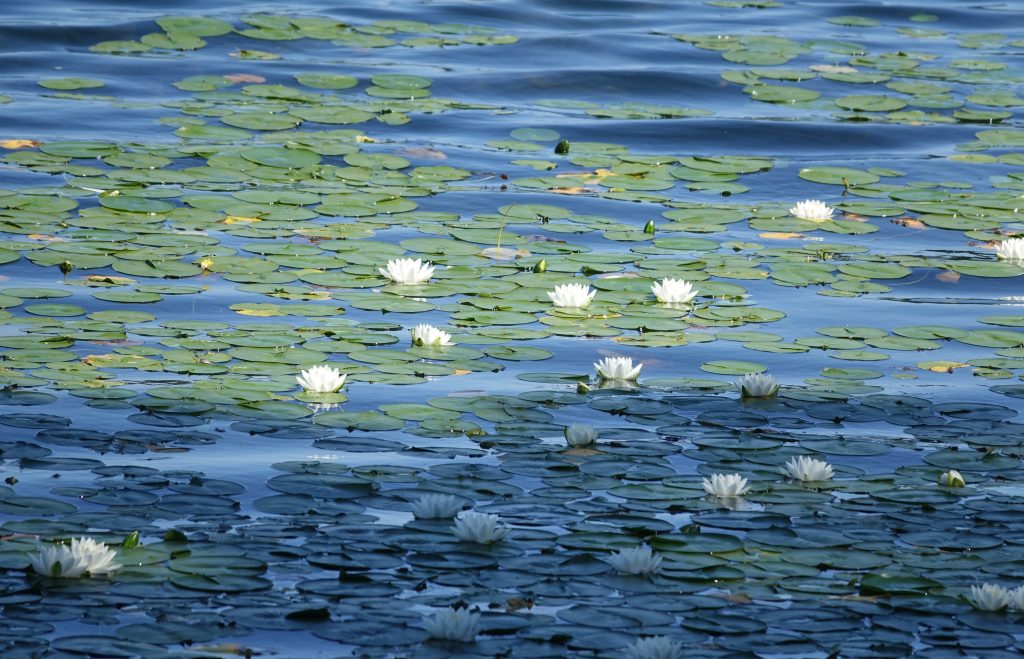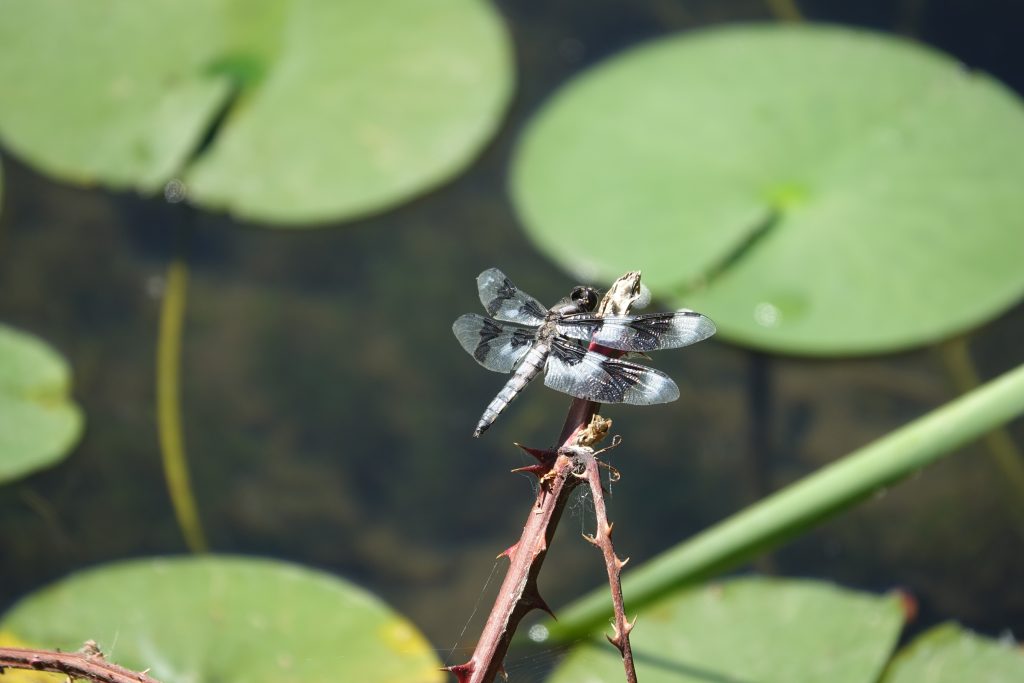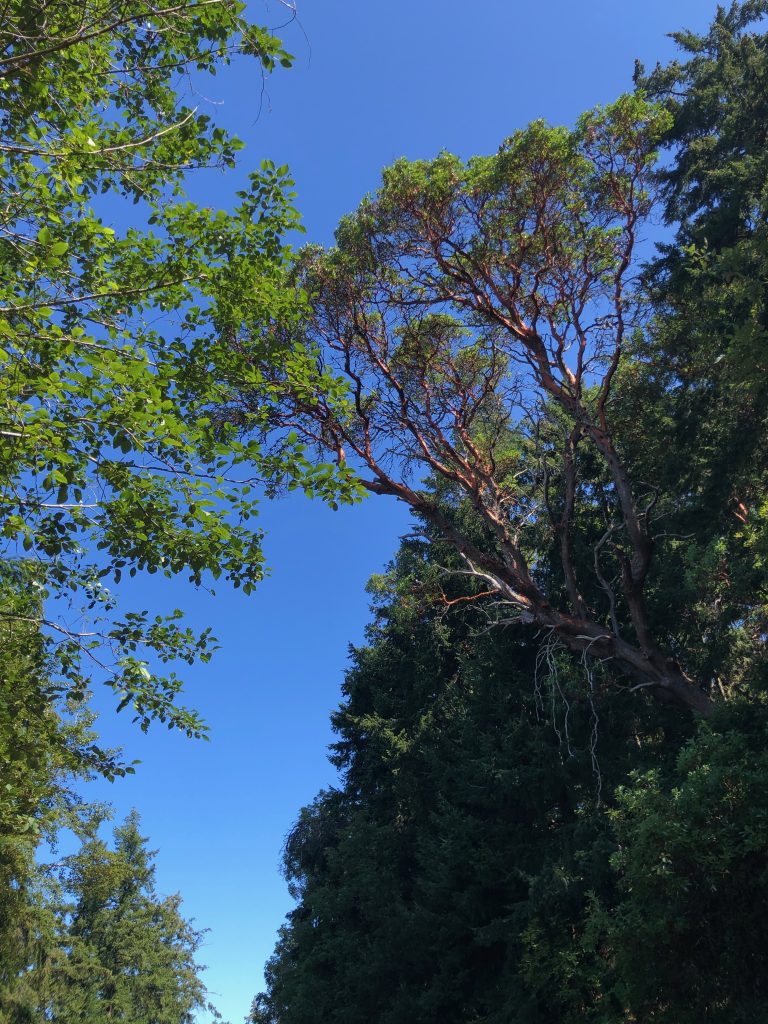 Some people were having fun in the water, others preferred walking or biking on the paved paths, or walking on the many walking paths in the shady forested area of the peninsula.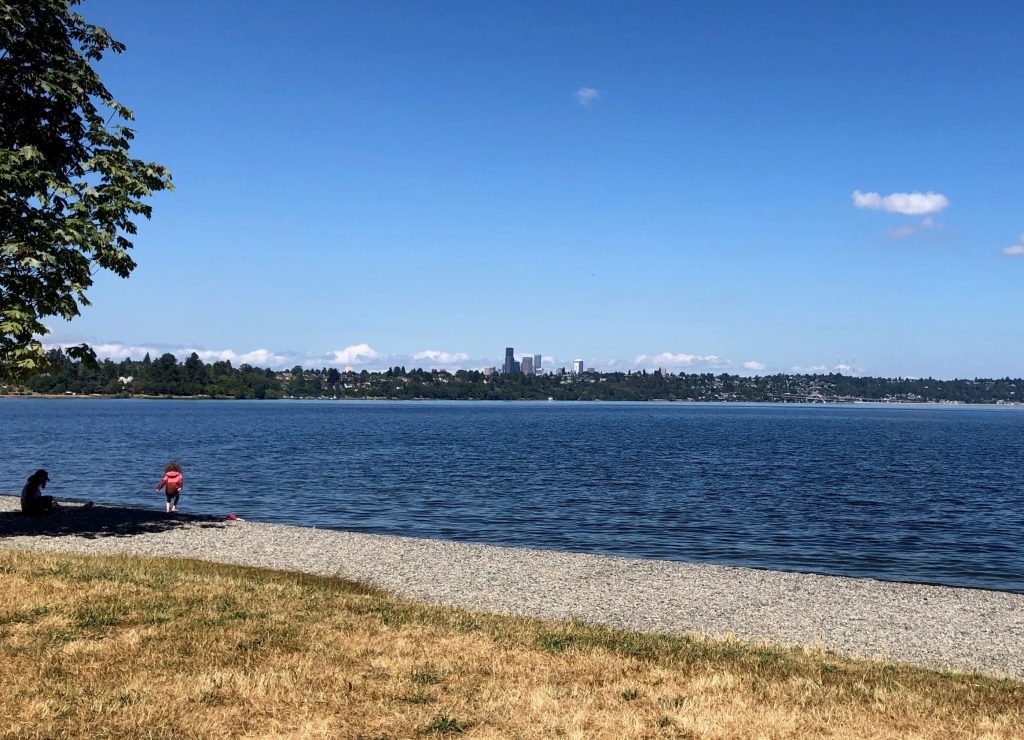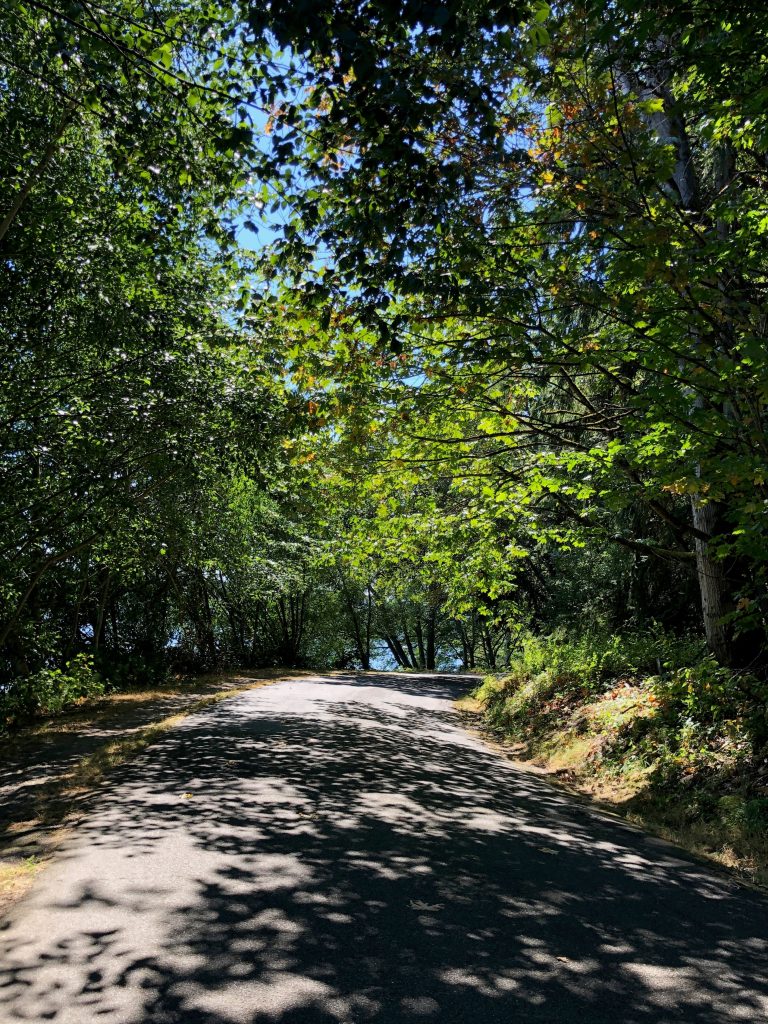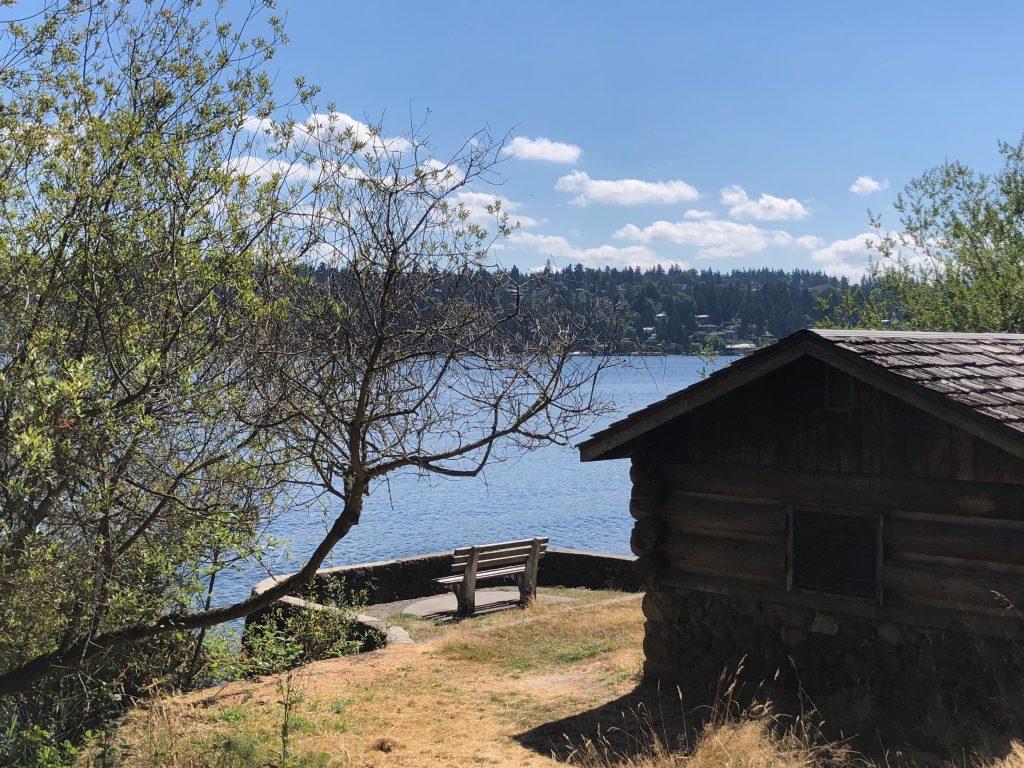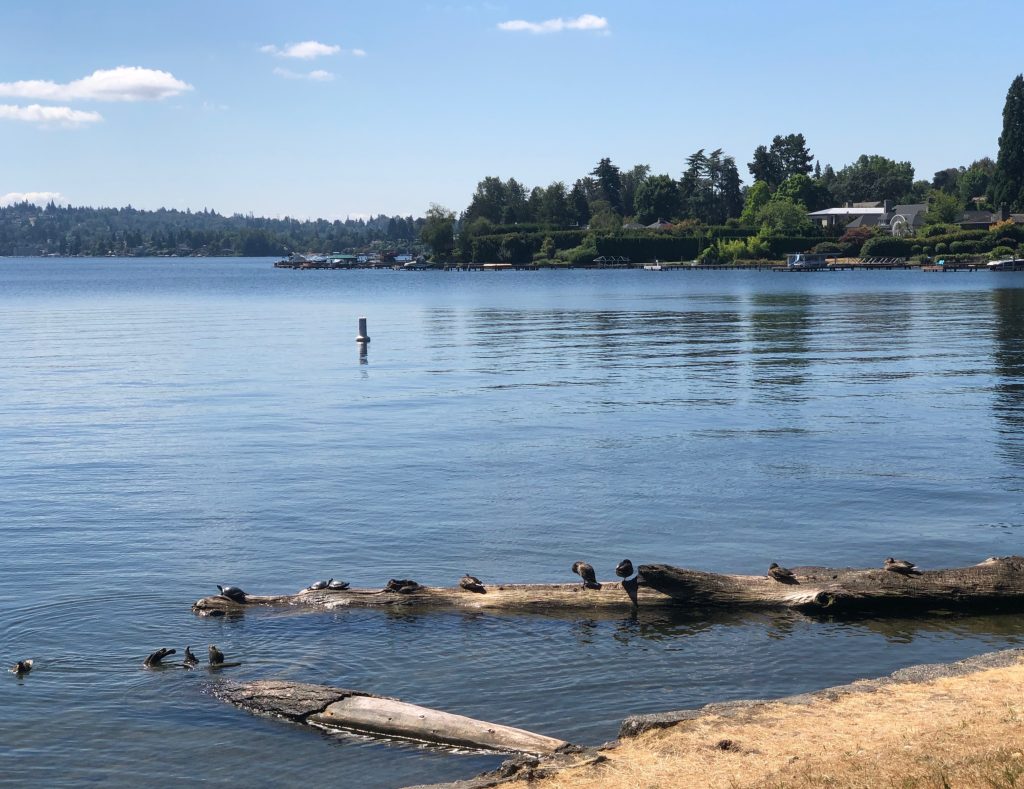 We walked the entire loop, and then some trails, enjoying the fragile ancient forest and the views. We had a nice, relaxing, more than 3-hours long exercise and a great time in the outdoors.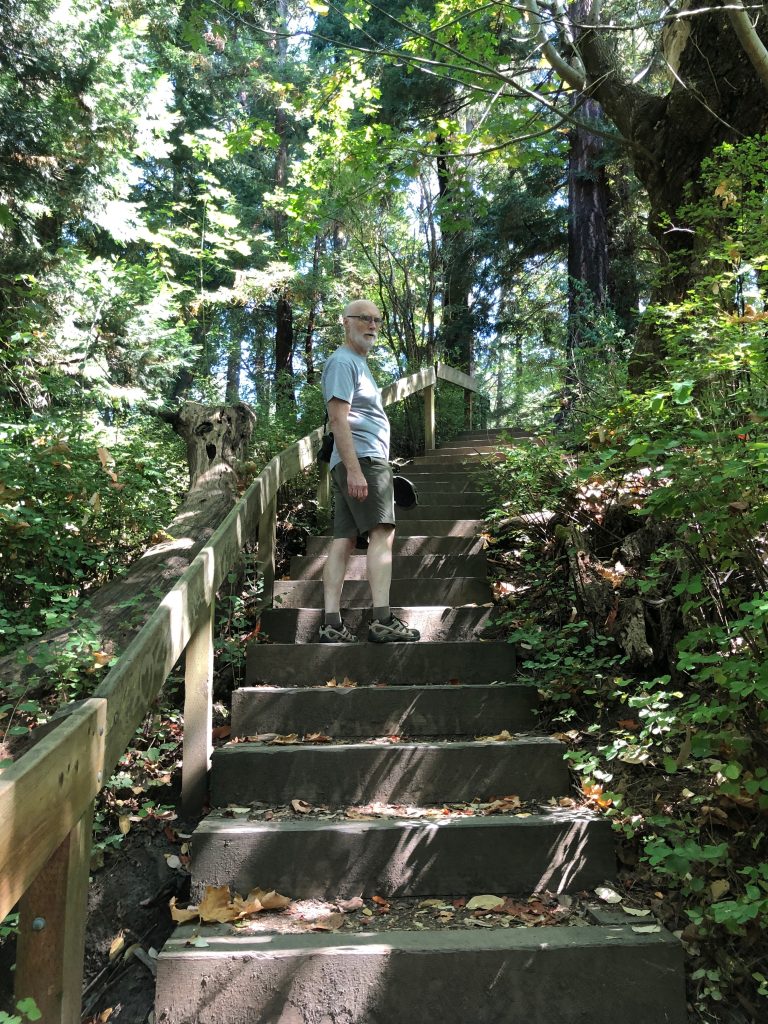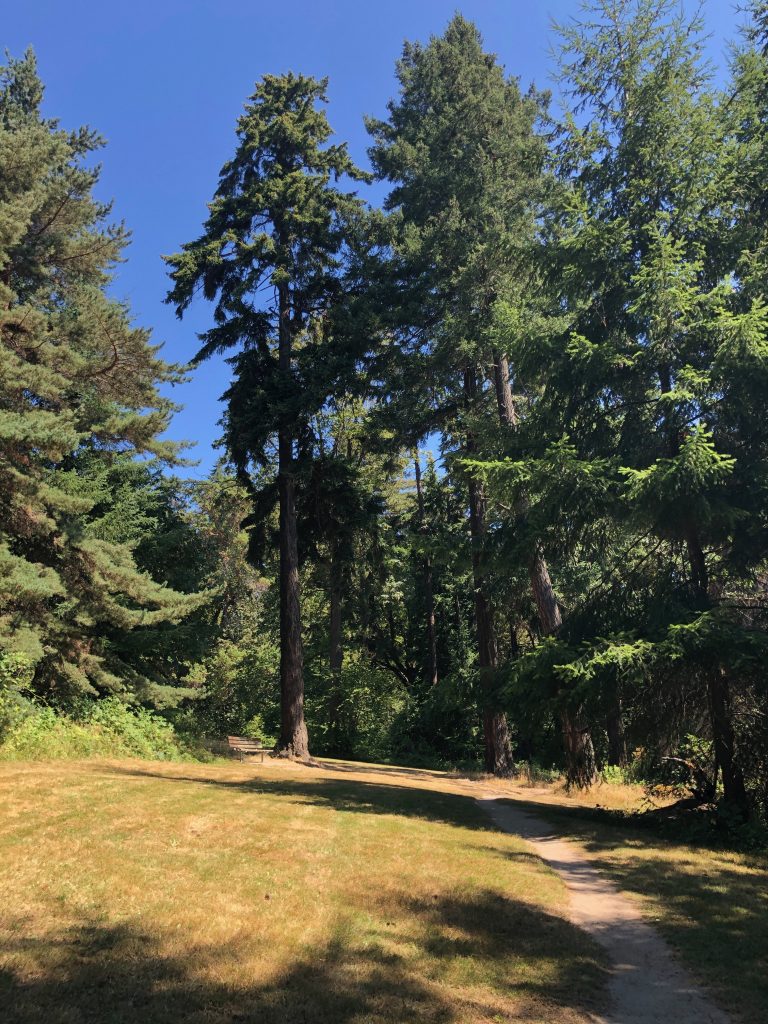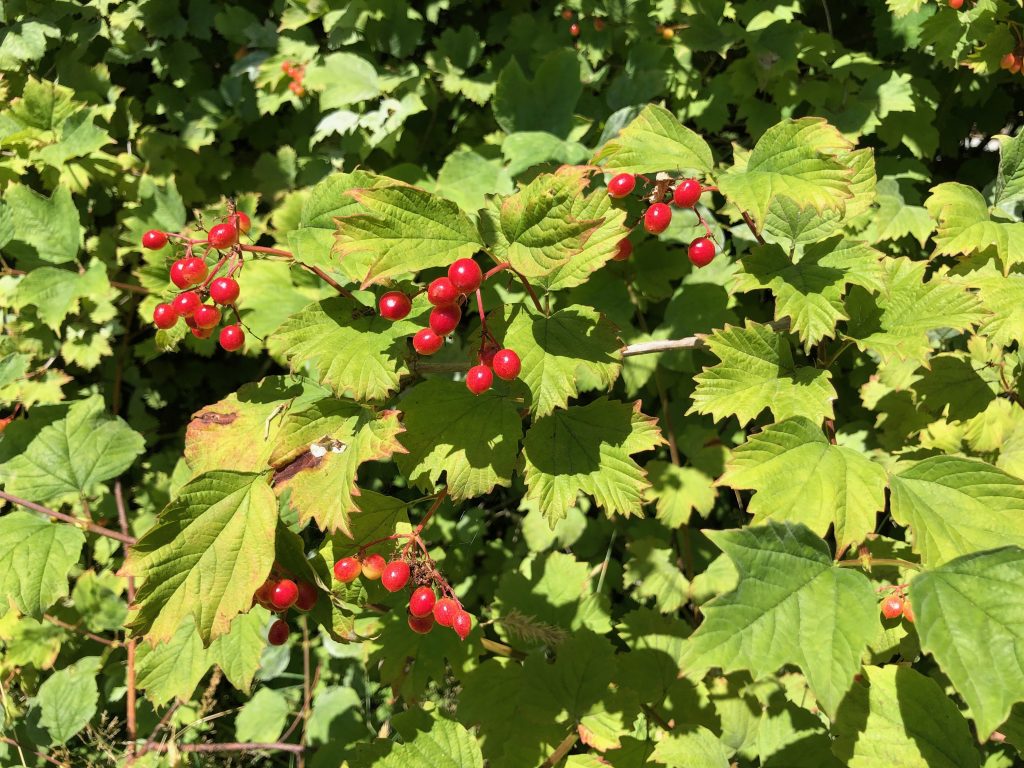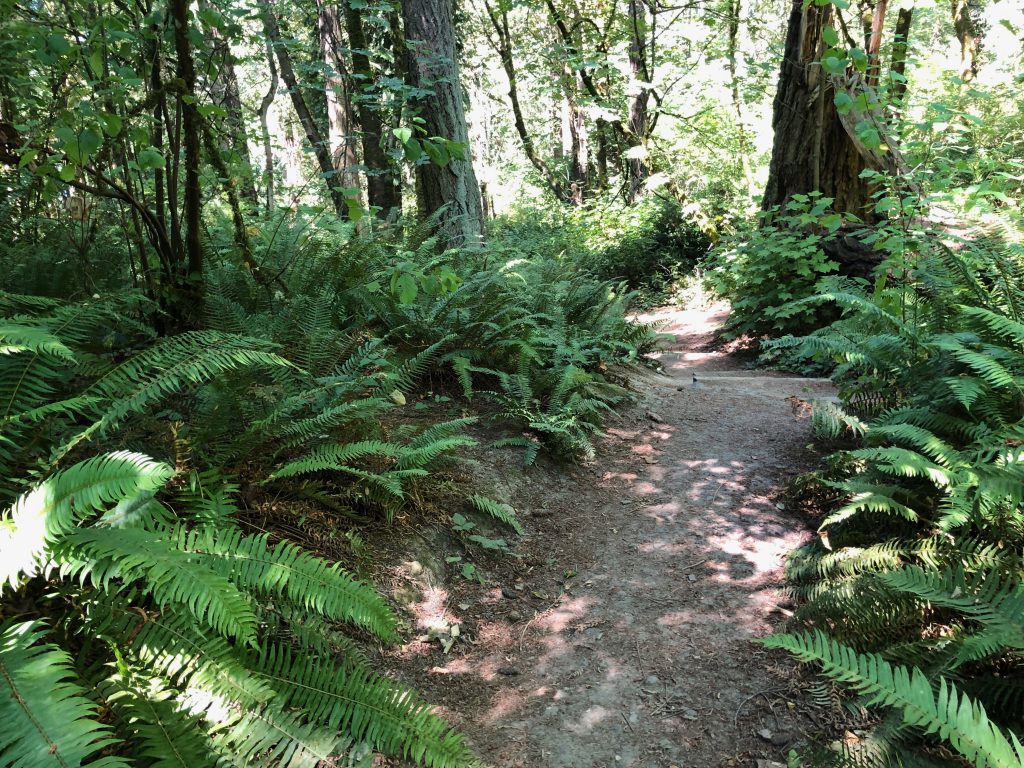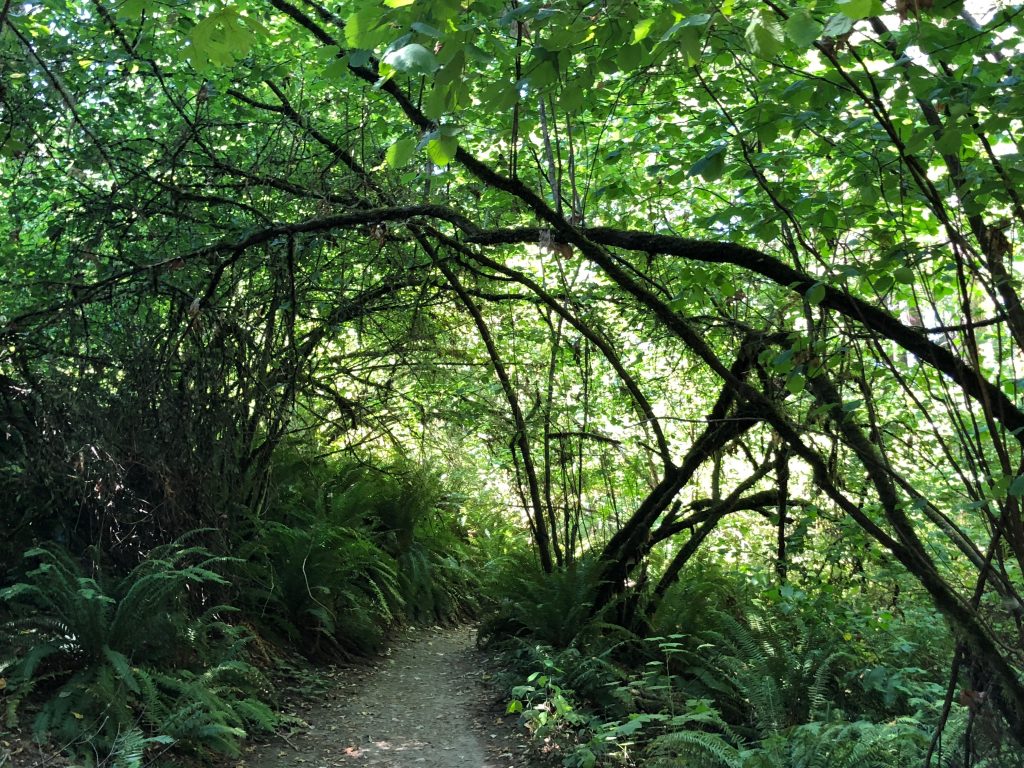 On the way home, we noticed that people were swimming and boating in the lake – truly enjoying the day.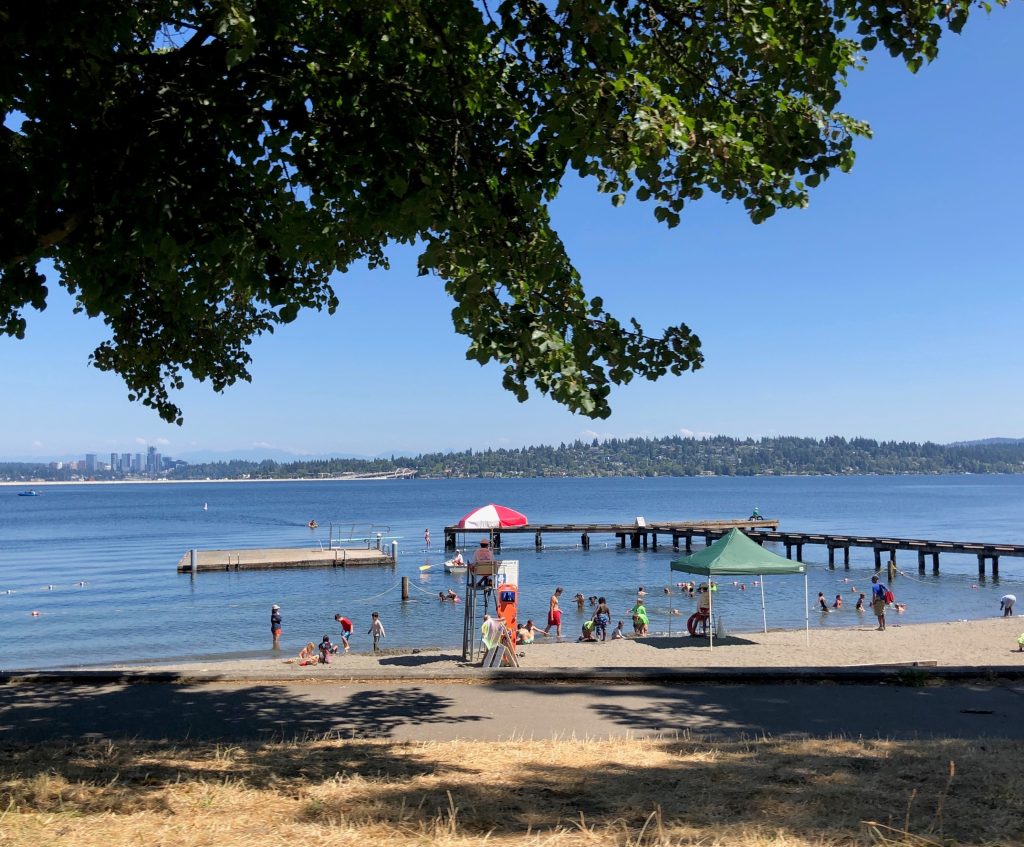 Then a late lunch, followed by Steve running some errands, while I worked on my blog post. We also found time for reading in the courtyard.