Today was a very long travel day, indeed. We are tired but we arrived in Budapest, Hungary, in the llate afternoon.

Last night, Steve tried to check-in online but couldn't do it because some documents had to be shown in person. As a result, we spent almost 2 hours standing in long lines for both check-in and security. Good that our niece, Becky, dropped us at the airport at 10:30 am for the 1:45 pm flight. Wearing masks at SeaTac is optional now, but they did ask for our Covid vaccination card. The check-in counters were understaffed, just adding to the general chaos. At some point, it was almost funny how Delta staff was shouting "people for Paris," and some passengers who were not flying to Paris were trying to help by shouting "Paris people" because it was almost time to cut off the Paris flight. So, when the Delta staff finally shouted "Amsterdam," there was visible relief and cheers that our group would finally start moving.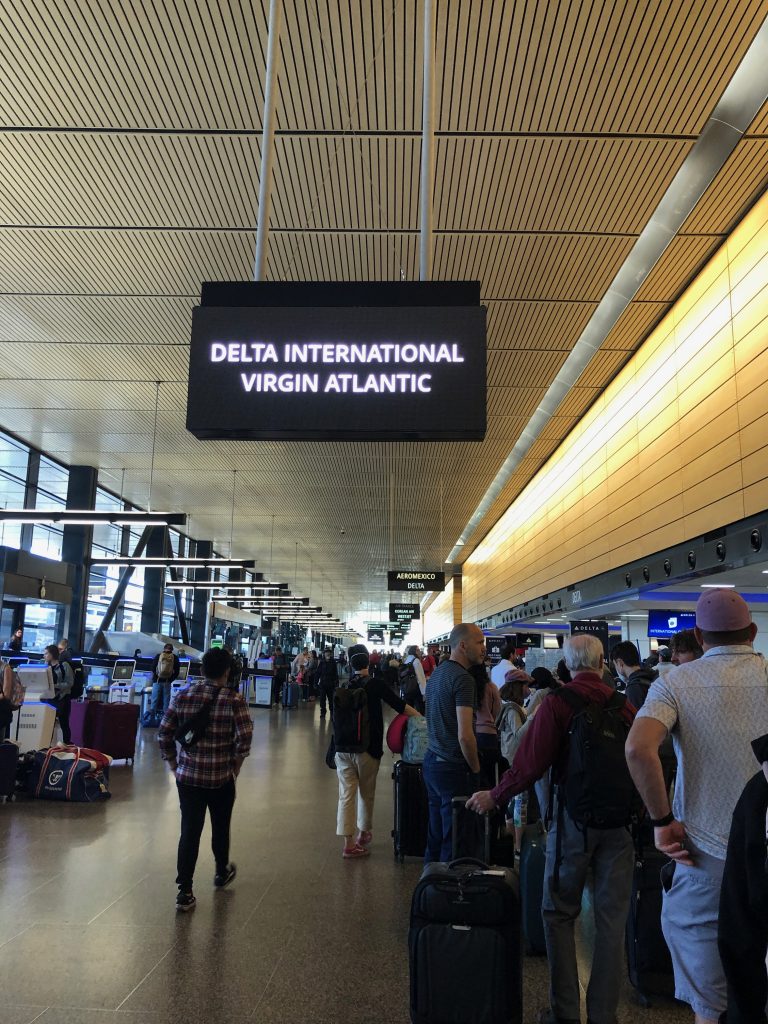 The other issue was that our seats were not next to each other. That's not what we wanted for the long flight. Because we didn't want to spend extra money for a seat change online, we hoped they would do it for us at check-in. No such luck. But after multiple changes between nice and helpful people, we ended up sitting next to each other in row 50 (seats F and G) instead of our original 51D (me) and 48F (Steve).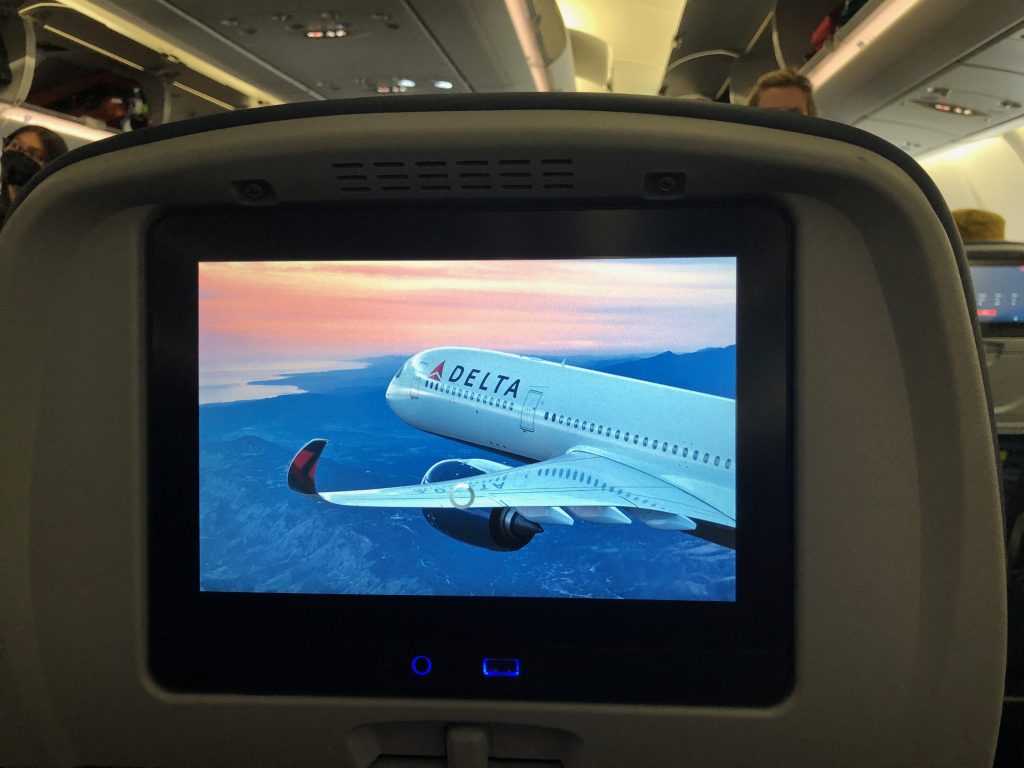 They delayed the flight a little bit – we took off at 2:20 pm – but arrived in Amsterdam a little ahead of schedule. Only 9 hours in the air –wearing our masks, eating dinner and breakfast, getting some snacks, each of us watching two movies (Note: if it's a summer flight, one of my movies is always Mamma Mia!), and trying to sleep a little bit.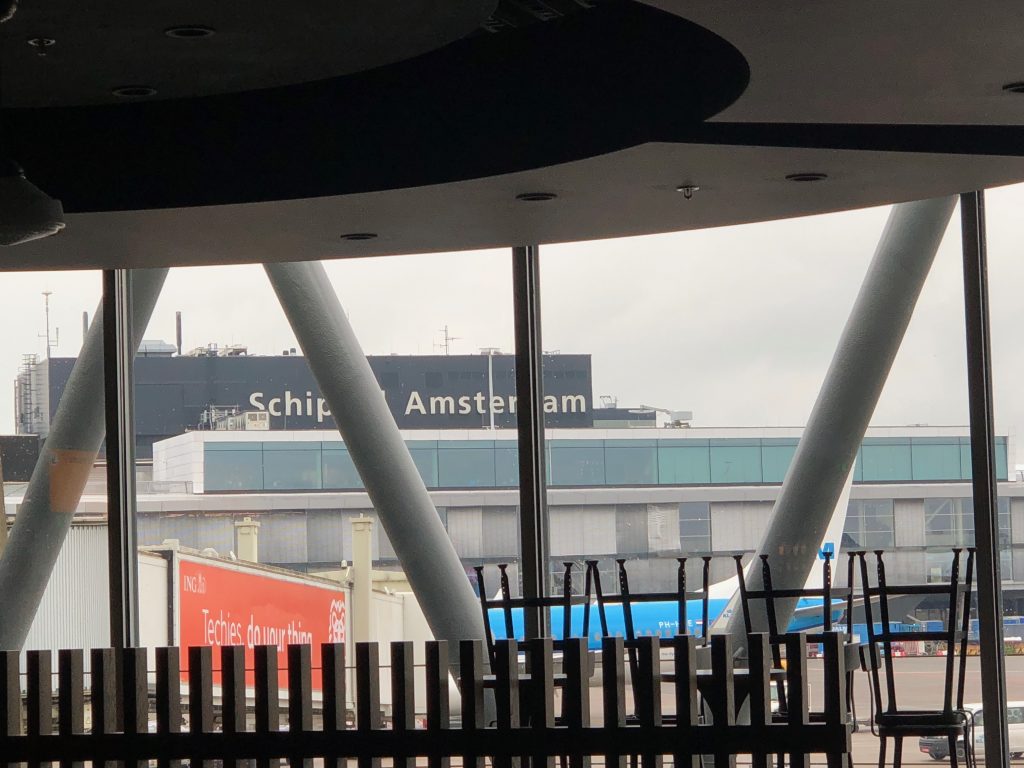 Is it possible to get 3 breakfasts in one day? Yes, it is, and we are not even hobbits. It also helped, that we had a 5-and-a-half-hour layover in Amsterdam. Our first breakfast was in the plane (a boring dry egg muffin), the second (a small one) from a collection of savory snacks, and the third (technically lunchtime in Europe) a real Dutch salmon sandwich (very delicious!).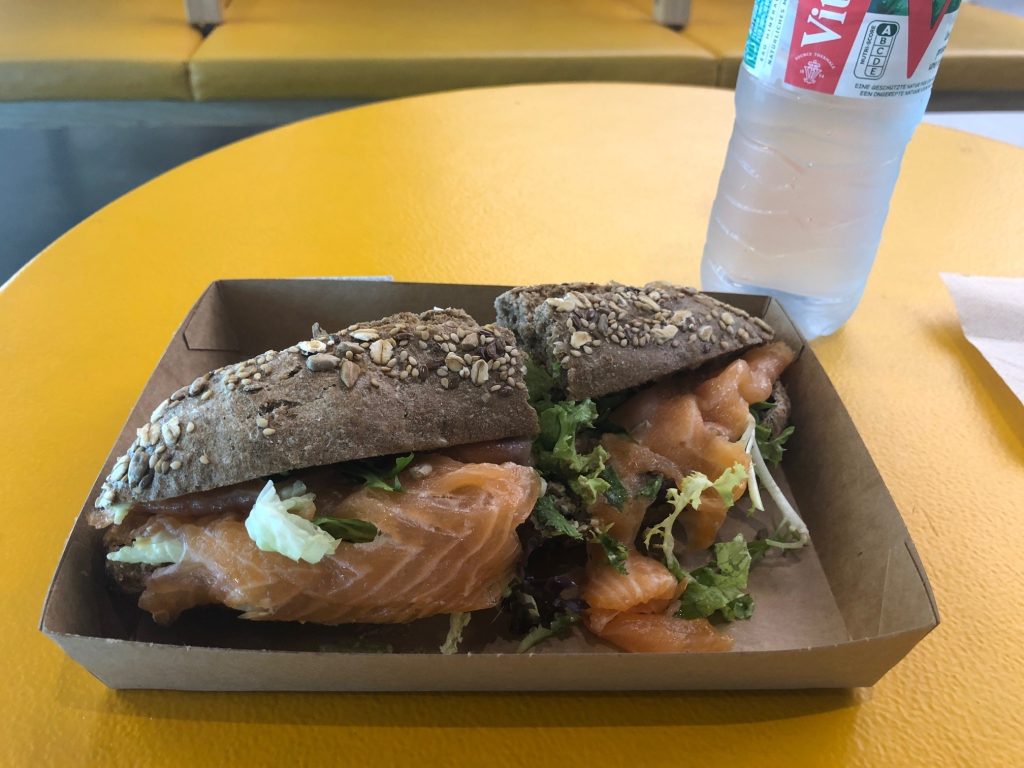 And what else you do if your layover is this long? Steve studied his Hungarian, I did some blogging, we did people watching, read, and walked around the terminal seeing interesting artwork and the most amazing clock.