The day was spent on final preparations for our European adventure.

We are flying tomorrow. Because I am the better packer, especially for long trips, I packed our suitcases and my carry on. Steve packed his backpack and did all the necessary paperwork related to the flight. We cleaned and tidied the house – we wanted a pleasant place for our house sitter, our niece, Becky. I found time for freezing some apples and vegetables I had no time to cook earlier.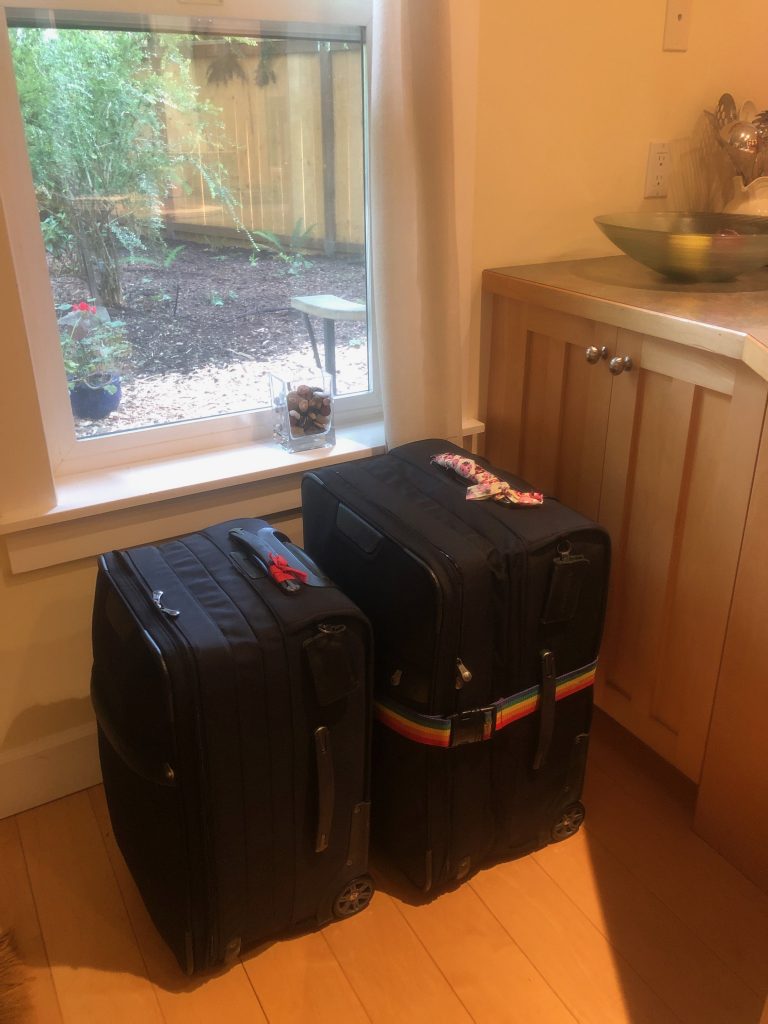 We hope to get a good night's sleep. (But I almost never sleep very much the night before we travel.)
Fun fact: On this day in 2004, Dávid was ready for his European trip.