2007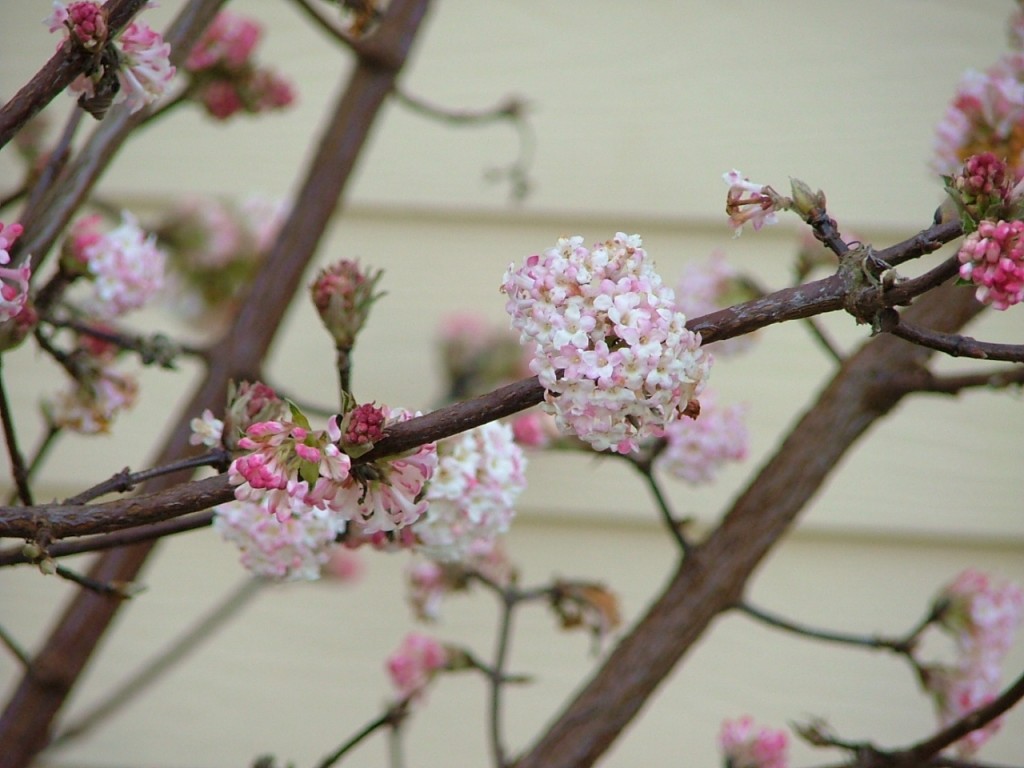 Our winter flowering viburnum (viburnum x bodnantense) brings color to the day.
A télen is virágzó kikeleti bangita rózsaszín virágai megszínesítik a napot.
2019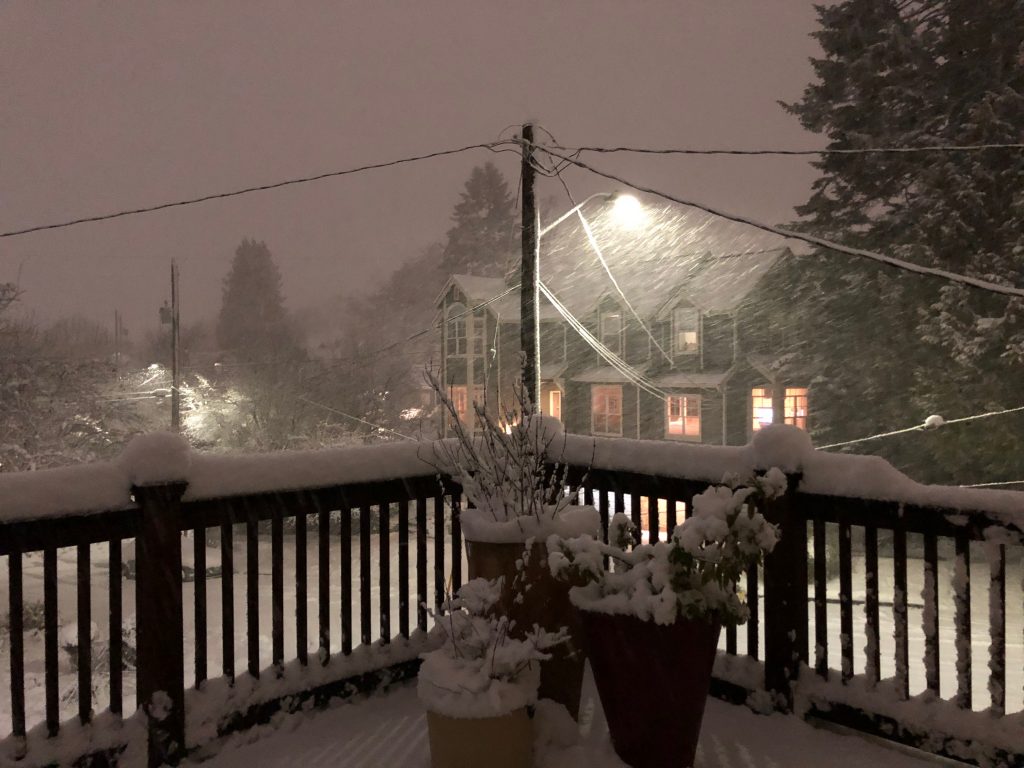 Steve was happy to use his snow shovel but more snow fell in the evening.
Steve örült, hogy használhatta a hólapátját, de este még több hó hullott.