The first cookbook I owned is the one my mother gave me when I started living on my own after college.  It's called Édeskönyv (Sweets) by Mária Hajková.  It's a baking book written in Hungarian, more precisely translated into Hungarian from Slovak, published in 1957.  It promises that its 745 recipes will turn out good.  Some of my very favorite desserts come from this book.

I opened this cookbook many times in my childhood trying to find a recipe we could easily make with my mother (or she could make) that required just a few ingredients.  There are not too many pictures in the book, and all are black and white, but I enjoyed looking at them very much imagining we could bake all those goodies in the pictures.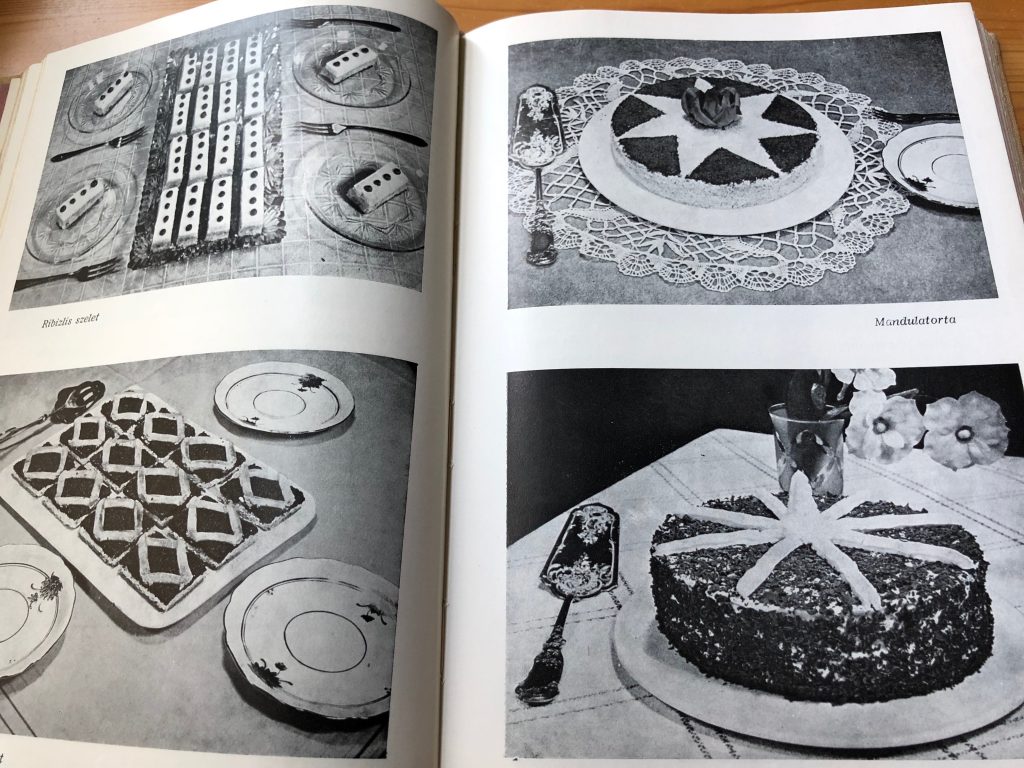 By the time my mother gave me the book, it was well used; the pages had some yellowing spots, the brown fabric cover was quite damaged, so I got it re-bound with a red hard cover.  Throughout the years, I wished to see the book again with its original cover.  My wish came true not long ago when my sister bought me a copy in an antique store in Budapest, Hungary.  Now, to my delight, I have two copies of Édeskönyv.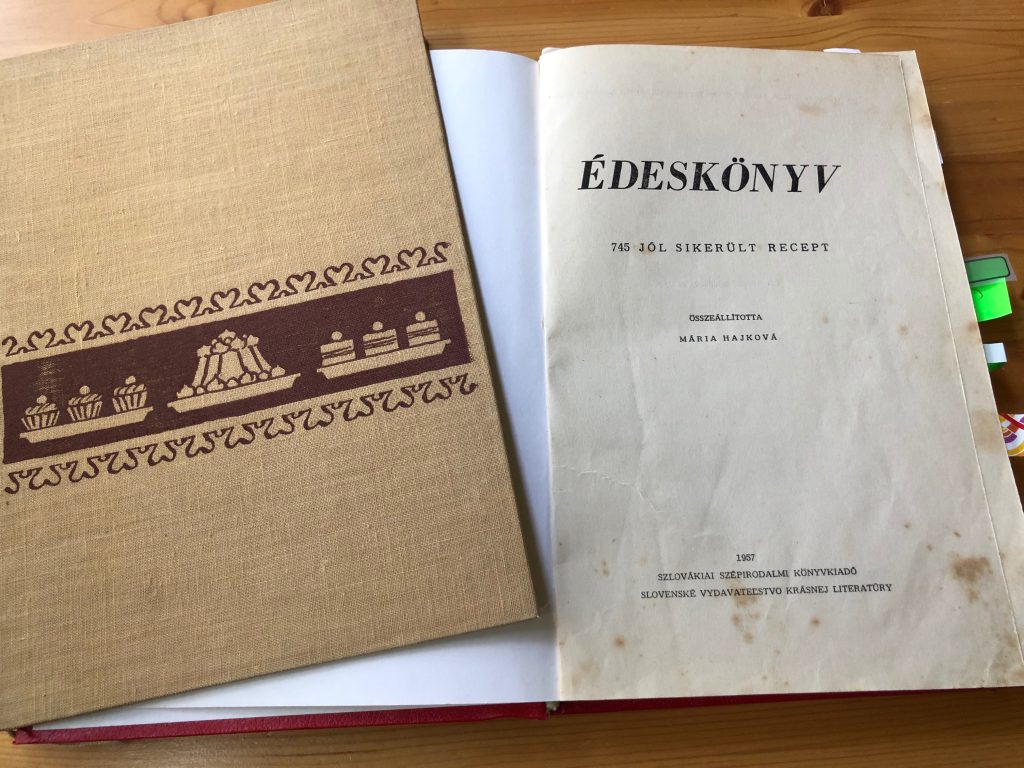 The cookbook was written for the working class of Czechoslovakia keeping in mind the health of the people, says the author in the forward of the book.  It's a mixture of easier and more complex recipes for preparing cheaper and more expensive desserts.  The recipes are very straightforward and clearly written, but no baking time and no oven temperatures are listed, no mention of bowls in which you should mix the ingredients together.  The author assumed that the person using the book knew her kitchen basics.
Baking from this book is a lot of fun for me.  For many years, this was the only cookbook I owned; I always treasured it and will treasure it forever.  There are many checkmarks in it – my mother's way of keeping track of the recipes she had tried.  Over the years, I've baked many of the same.
Here is a list of the chapters: sponge cakes, butter cakes, gateau, cookies, pastries from puff pastry and from filo dough, crepes, puddings, creams, savory pastry, yeasted dough, fried dough, cooked sweet dough, soufflés, non-baking desserts, and ice cream.
Do you remember your first cookbook?  What was it?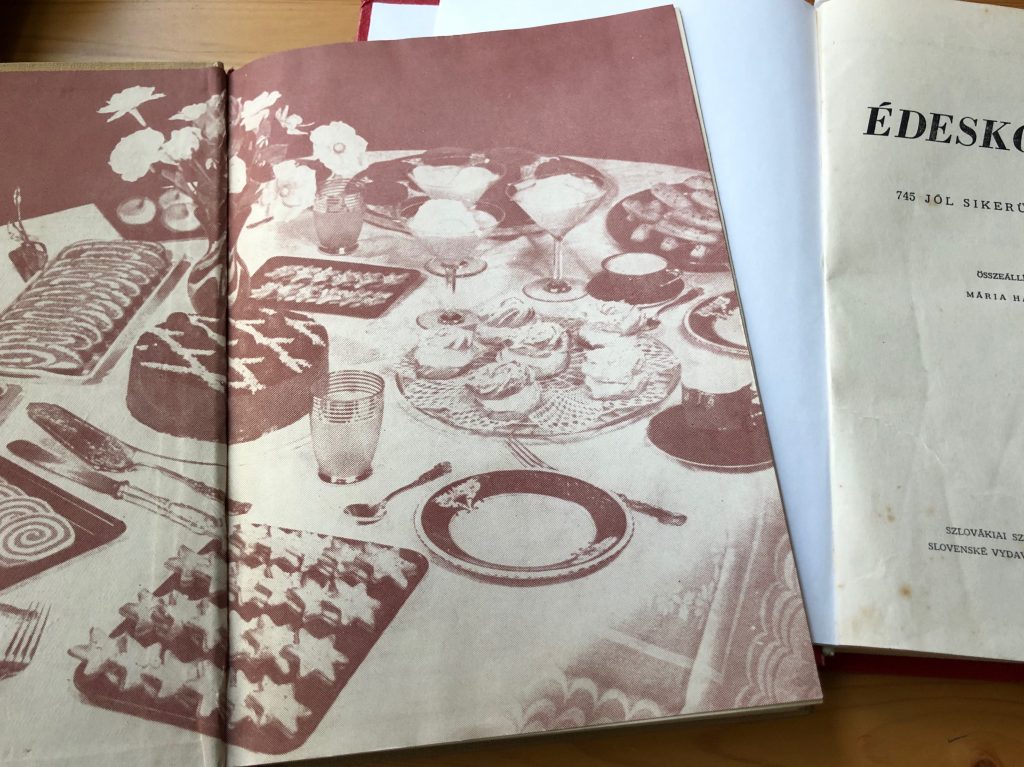 Az első szakácskönyvemet édesanyámtól kaptam, amikor az egyetem elvégzése után elkezdtem önállóan élni.  Édeskönyv a címe, írója Mária Hajková.  Egy 1957-ben kiadott, szlovák nyelvből magyarra fordított műről van szó, ami 745 jól sikerült receptet ígér.  Számos kedvenc desszertem ezek közül való.
Gyerekkoromban gyakran fellapoztam ezt a könyvet, s próbáltam benne olyan recepteket találni, amiket édesanyámmal közösen könnyen elkészíthettünk (illetve amiket ő elkészíthetett) és amihez kevés hozzávaló kellett.  A könyvben nincs túl sok kép, ami van, az is mind fekete-fehér, ám nagyon szerettem nézegetni őket, s elképzeltem, hogy a képeken levő összes süteményt megsütöttük.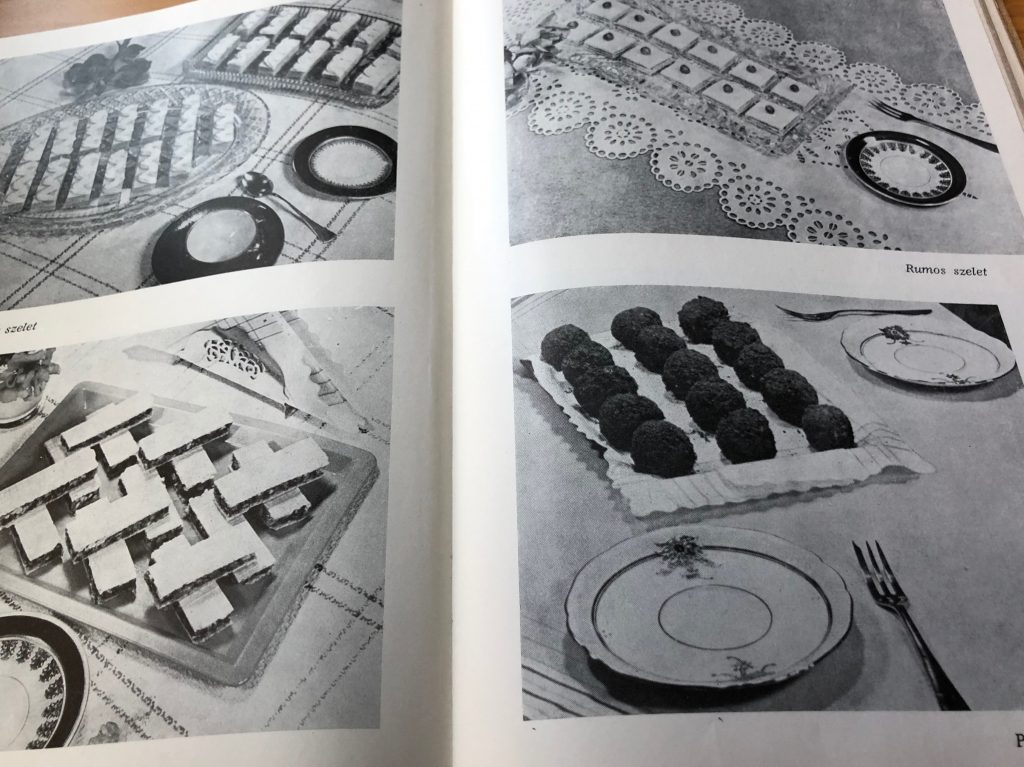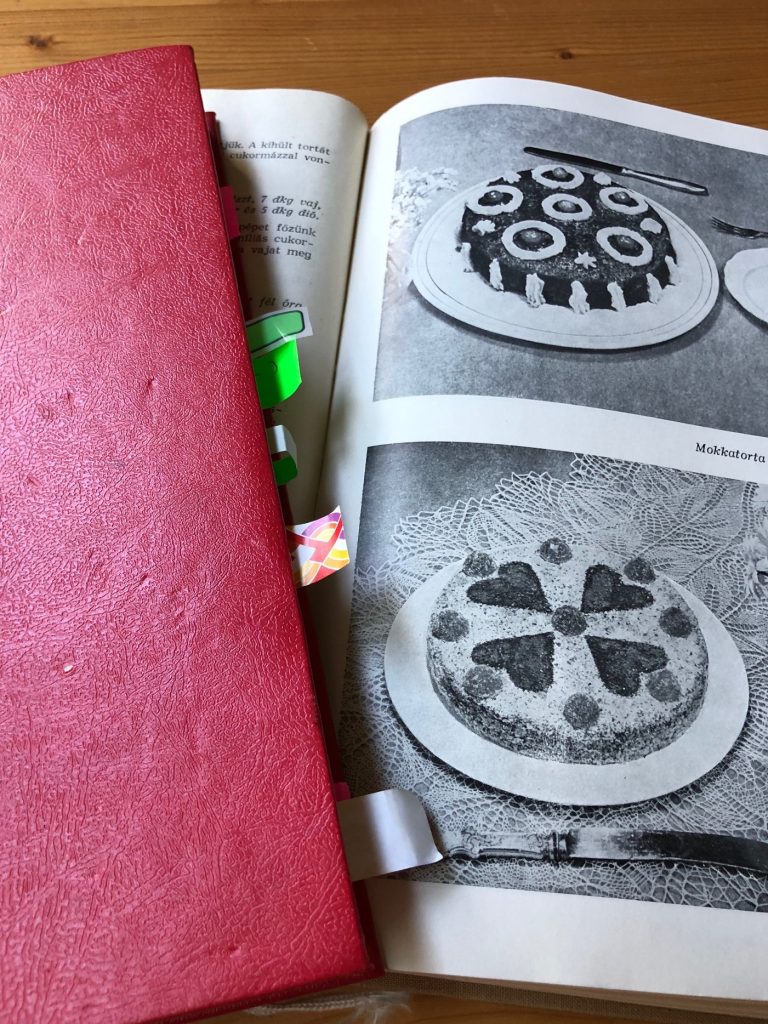 Mire enyém lett a könyv, már eléggé viseltes állapotba került: a lapok kezdtek megsárgulni, a barna szövet borító megsérült, ezért beköttettem a könyvet egy könyvkötővel, méghozzá keménytáblásra, ami véletlenül pirosra sikeredett.  A hosszú évek során szerettem volna újra látni ezt a szakácskönyvet az eredeti borítójával.  Nem oly rég végre teljesült a kívánságom: a húgom talált egyet egy budapesti antikváriumban.  Így most két példányban van meg az Édeskönyv.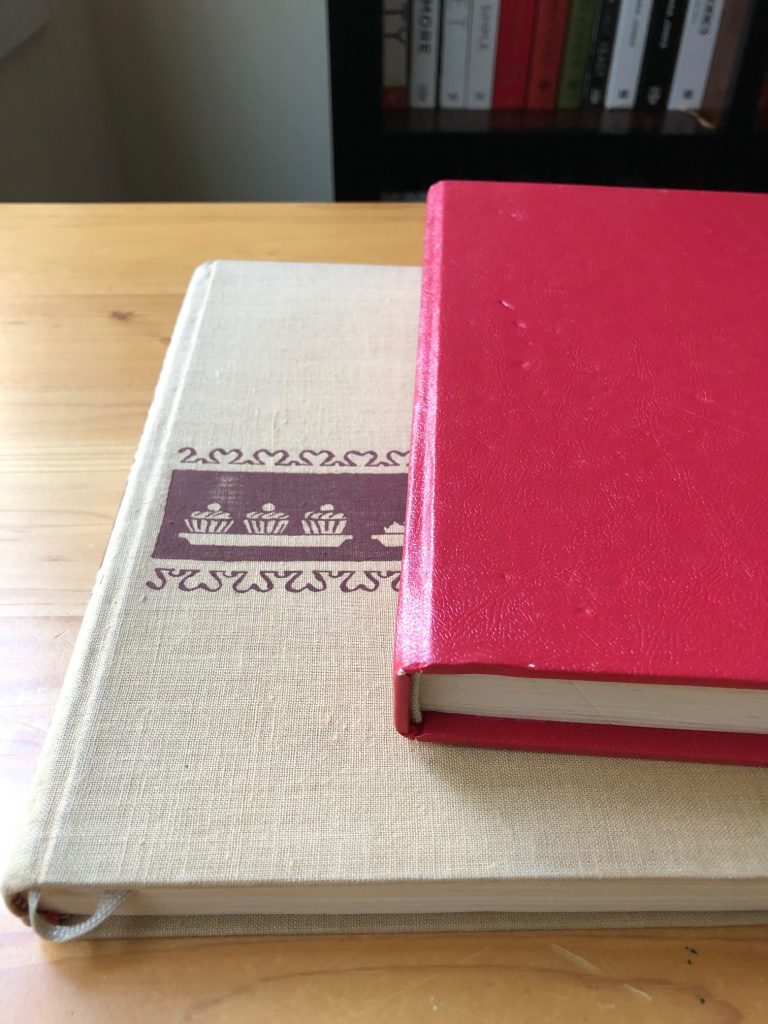 A könyv Csehszlovákia dolgozó népe számára íródott, szem előtt tartva az emberek egészségét –olvasható az előszóban.  A különböző fejezetekben olcsóbb és drágább édességek receptjei váltják egymást; egyszerűek és összetettek, tömörek, lényegre törőek.  Nincs feltüntetve sem sütési idő, sem sütési hőmérséklet, és tálakról sem esik szó, amikben a hozzávalókat kell elkeverni.  A szerző feltételezte, hogy az olvasó némiképp jártas a konyhaművészet alapjaiban.
Szeretek sütni ebből a könyvből.  Évekig ez volt az egyetlen szakácskönyvem.  Mindig megbecsültem, és így lesz ez továbbra is.  Sok kipipálás van benne – Anyu ezzel jelezte, hogy melyik receptet próbálta ki.  Közülük én is sokat megsütöttem már.
Végül álljanak itt a könyv fejezetcímei: finom sütemények (piskótatésztából), vajas tésztából készült finom sütemények, torták, teasütemények és aprótészták (mignonok), leveles vajas tészták, rétestészták, sós sütemények, kelt tészták, zsírban sült tészták, palacsinták, morzsák, omlettek, főtt tészták, zsemlefelfújtak, felfújtak, pudingok, különféle édességek, sütés nélkül készitett édességek, krémek, fagylaltok.
Te emlékszel az első szakácskönyvedre?  Mi a címe?