It wasn't the first time that I visited Sacramento, the capital of California.  But it was the first time that I got a chance to explore it on my own, even though I didn't have too much time to do so.

After the wonderful picnic of the International Food Blogger Conference in the State Capitol Park on Friday, September 29th, I had one hour for some sightseeing.  The next day, I was lucky to have two hours for a leisurely walk during my lunch break in perfectly sunny but not too hot weather.
Come with me on my walk in Downtown from the Convention Center to the park and to historic Old Sacramento.  It's about one mile there, and one back.  As we approach, have a glimpse of the iconic golden Tower Bridge, which connects Downtown with West Sacramento.  When tall ships approach on the Sacramento River, the center part of the bridge lifts vertically (a unique engineering design) and allows 100 feet (30 meters) space underneath.
Old Sacramento with its 53 historic buildings takes you back to the California Gold Rush (in 1848), at least in the museums.  Step into the Old Sacramento Schoolhouse Museum – a one-room schoolhouse with some authentic furniture and fixtures – and marvel about the rules for teachers from 1872 and from 1915.  I am glad I am a teacher in this century!  There are other museums we could also visit – the California Railroad Museum and the California Automobile Museum, for example – and a variety of shops and numerous restaurants, but we have no time for these today.
Walk back on the Capitol Mall to the State Capitol Building, home to the government of California.  The neoclassical building with its 210 feet (64 meters) high dome is always in front of us as we are getting closer and closer.  (Learn more about its history and architecture here.) From time-to-time, we stop and enjoy the roses and the street art (I will dedicate a separate, more detailed post to the art I saw).
We can go to the Capitol Park again, marvel about the trees, the roses in the World Peace Rose Garden, or just walk more in the neighborhood close to the Convention Center.
I hope these snapshots gave a chance to see the beauty of the city that prides itself in being called the America's Farm-to-Fork capital because "No major city in America is more centrally located amid such a vast range of high-quality farm, ranches and vineyards."  Even though my exploration here was a little bit limited this time, I enjoyed myself and will come back to see and experience more.  Until then, we all can visit the city virtually any time at the Visit Sacramento site.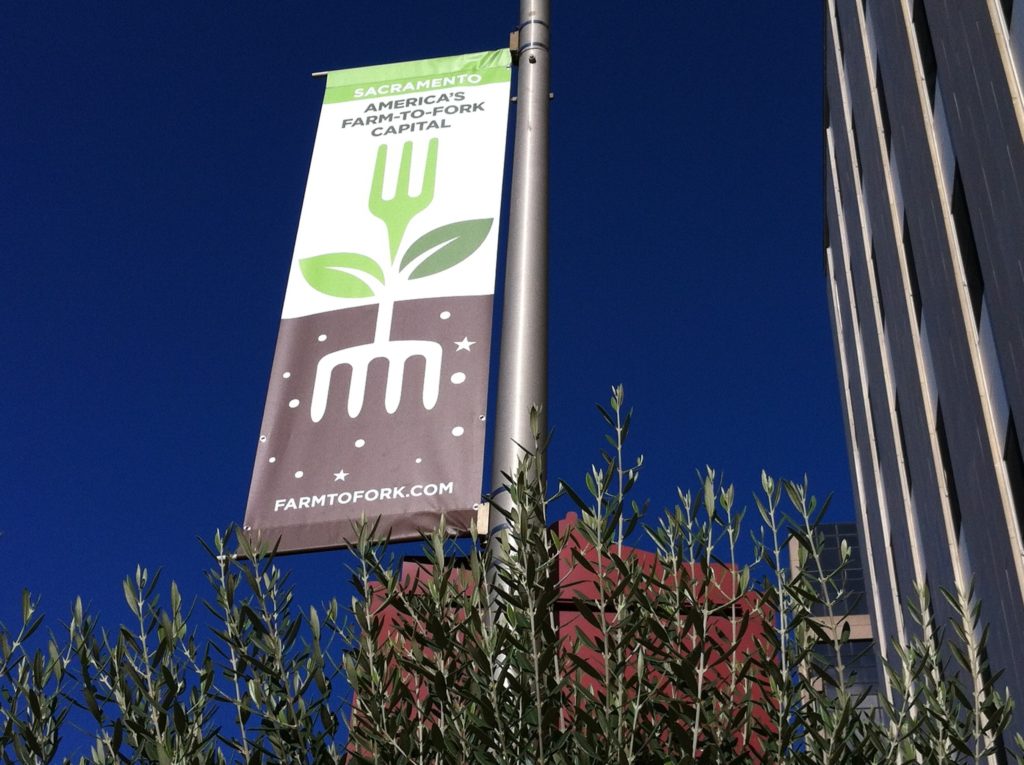 This is the second of three posts I agreed to write to receive the reduced conference rate for the IFBC 2017.