Some of us are fascinated with numbers and we see beauty in them, but maybe don't know to explain easily why, or what numbers actually are.

We might say quickly 1, 2, 3, … , when asked about them, but we might need to think a little bit longer to say that numbers are abstractions, and they have nothing to do with the characteristics of the things we are counting. When we say 1, 2, 3, continued forever, we are listing the natural numbers (also called counting numbers) on which mathematics is built.  Their importance was nicely stated by the German mathematician Leopold Kronecker (1823 – 1891), who said, "God created the integers; all else is a work of man."
When using these numbers to count years, we might have little stories or interesting fragments related to them in our lives.  Some people take this, however, to a more "serious" level, associating certain numbers with superstition, symbolism, and mythology.  The meaning of numbers can be different in different societies and certain numbers are actually sacred in religions.  Some enjoy trivial fun facts about numbers, and play games with them, like my husband Steve, who is mentally creating an increasing sequence of license plate numbers after seeing them (by the way, he is now, after numerous years of counting, at 348).
I myself find quite exciting the little trivia, that when my son was 27 years old, I was 54, and my father was 81.  I'm sure, you can see the simple arithmetic here.
Besides this trivia, it's the number 18, which fascinates me.  You might say, 18 is the age of maturity in countries around the world, so no surprise here.  You are a math teacher, of course numbers fascinate you, you might add.  It's not this or the mathematical characteristics of the number 18 that I find interesting, it's the way it keeps appearing in my life.
Are you intrigued yet?  Here we go.
If you would have been able to look into the calendar on that day when I was born, you would have seen the number 18.
Counting the number of years I lived in a small Eastern European village, after I was born, you get 18.
The total number of years of my formal education is 18.
After graduating college, I taught mathematics and physics in a Hungarian high school in Slovakia for, you guessed correctly, 18 years.
The last day of this calendar year, concludes year 18 of my living in the USA.
This school year marks year 18 of my teaching in America at Seattle Preparatory School.
Wow, what does this all mean?  Surely, it must mean something.  I looked it up: in Chinese mysticism, the meaning of number 18 is associated with a person who is going to have success and who will prosper.  Not bad.  Of course, I don't see anything special here.  I see symmetry, and I love symmetries.  The repetition of 18 is like music and rhythm in my life.  I think it's simply beautiful.
Now, it's time to toast to a successful and prosperous new year!  Happy New Year to all!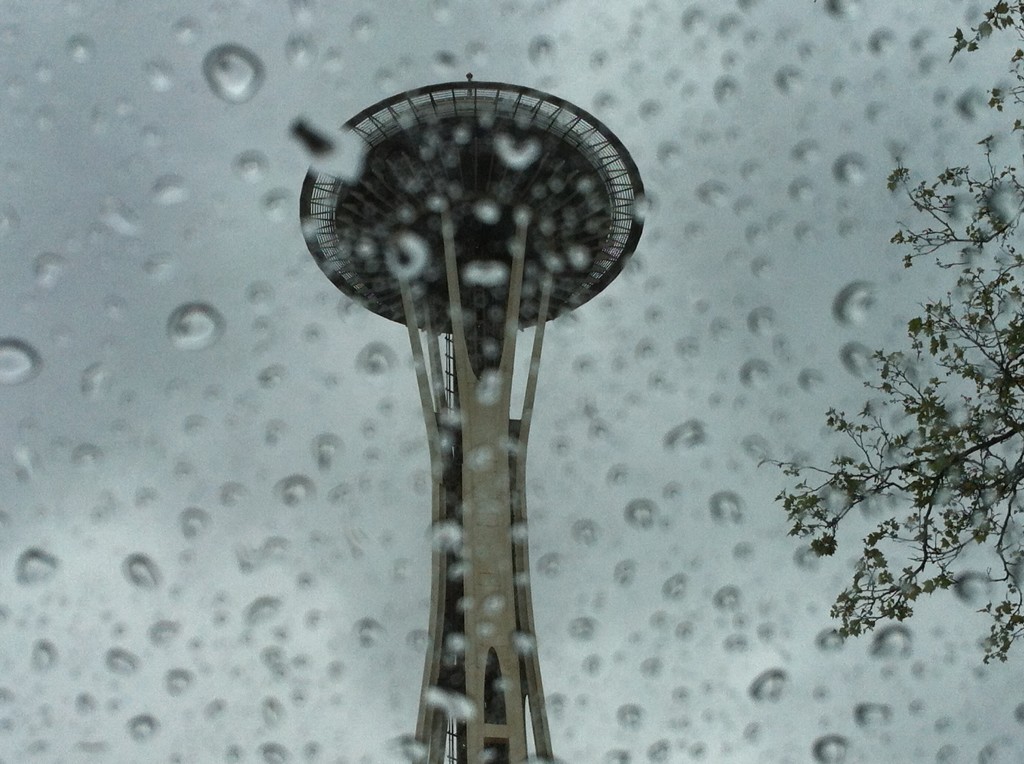 Néhányunkat elbűvölnek a számok és szépséget látunk bennük, de talán nem tudjuk könnyen megmagyarázni miért, vagy elmagyarázni, hogy valójában mik a számok.  Ha erről kérdeznek bennünket, gyorsan elkezdjük sorolni, 1, 2, 3, … , de talán hosszabban kell gondolkodnunk, ha például valami olyasmit akarunk mondani, hogy a számok absztrakciók, amiknek nincs közük a megszámlálandó dolgok jellemzőihez.
Amikor egytől kezdve számolunk a végtelenségig, azokat a számokat soroljuk, amelyekre a matematika épül.  Természetes számoknak vagy pozitív egész számoknak hívjuk őket.  Fontosságukról a német matematikus Kronecker Leopold (1823–1891) a következőket mondta: "Isten teremtette az egész számokat; minden egyéb az ember műve".
Minden bizonnyal sokunknak van olyan kis története, ami az évek számlálásához kapcsolódik.  Vannak azonban akik sokkal "komolyabban" a számokat babonákkal, jelképekkel, mitológiával társítják.  Jelentésük különböző kultúrákban különböző lehet, s bizonyos számok a vallásokon belül szentnek is számítanak.  Vannak akik a velük kapcsolatos érdekességeket szeretik és játszanak a számokkal, mint például a férjem Steve, aki figyeli az autók rendszámtábláit, s mindig eggyel továbblép a sorozatban, ha meglátta a keresett számot (mellékesen szólva, jó pár év után most 348-nál tart).
Én magam egész izgalmasnak találom azt a tényt, hogy amikor a fiam 27 éves volt, én 54 voltam, édesapám pedig 81.  Biztos vagyok benne, hogy észrevetted az egyszerű aritmetikát ebben a sorozatban.
Ezen az apró adaton túl a 18-as szám az, ami igazán elbűvöl.  Ez nem meglepő, mondhatnád, hisz a világ sok országában a 18. életév a felnőttkor kezdetét jelenti.  Meg aztán matematikatanár vagy, így a számok természetszerűleg el kell hogy bűvöljenek, tehetnéd hozzá.  Nos, nem ez az ok, nem a 18-as szám matematikai tulajdonságait találom érdekesnek, hanem azt, ahogyan rendre feltűnik az életemben.
Kiváncsi vagy?  Lássuk csak!
Ha belenézhettél volna a naptárba aznap, amikor megszülettem, a 18-as számot láttad volna.
Ha összeszámolom, hogy a születésemtől kezdve hány évet éltem a kis kelet-európai szülőfalumban, 18-at kapok.
Hivatalos tanulmányaim éveinek száma összesen 18.
Az egyetem befejezése után 18 éven keresztül tanítottam matematikát és fizikát egy szlovákiai magyar tannyelvű gimnáziumban.
18 éve élek az Amerikai Egyesült Államokban (az idei év utolsó napja zárja ezt a periódust).
Letanított éveim száma Amerikában, a Seattle Preparatory School-ban, ezzel az iskolaévvel együtt épp 18.
Nem semmi, akkor mindez mit jelent?  Bizonyára, valamit kell jelentenie.  Utána is néztem: a kínai misztikában a 18-as szám olyan személyhez kapcsolódik, aki szerencsés lesz és boldogulni fog.  Nem rossz.  Természetesen nem tulajdonítok semmi különös jelentőséget mindennek.  Szimmetriát látok benne, s én szeretem a szimmetriákat.  A 18-as szám ismétlődése egyfajta zenéje és ritmusa az életemnek.   Azt hiszem, ez egyszerűen gyönyörű.
Most emelem poharam egy szerencsés és sikerekben gazdag új évre.  Boldog új évet mindenkinek!