A relaxing day with some gardening, kitchen work, reading, and walking in our neighborhood.

After a late breakfast, we leisurely read the Sunday paper in the courtyard. While Steve was still reading, I harvested our lettuce, sorrel, snap peas, and some green beans.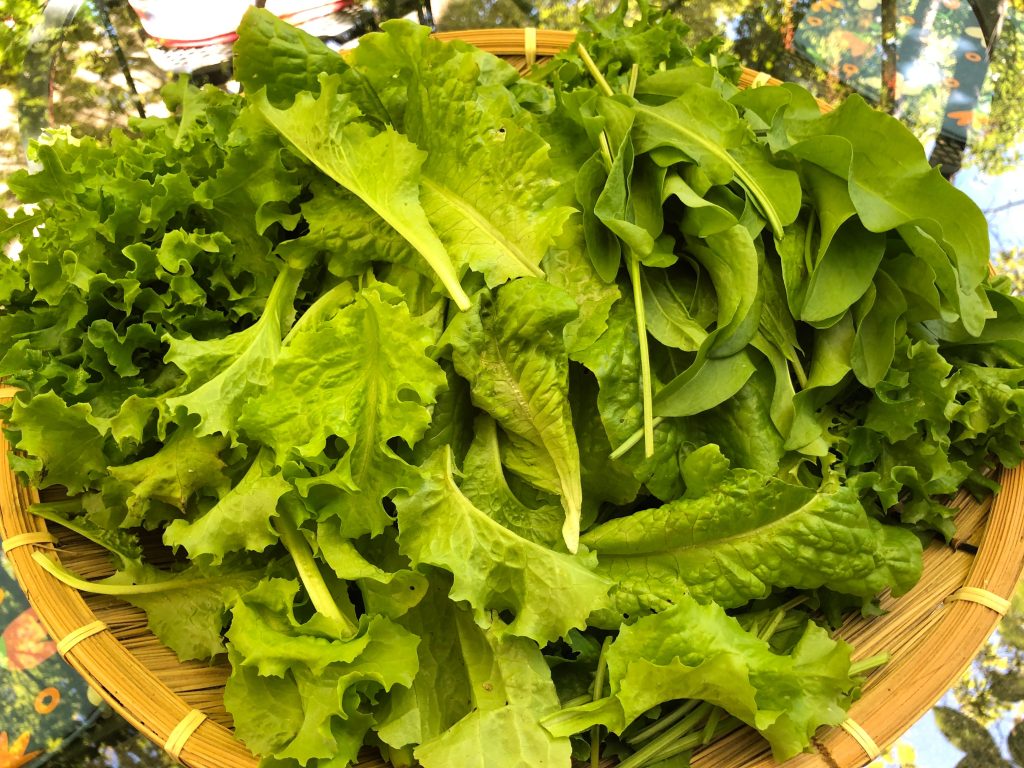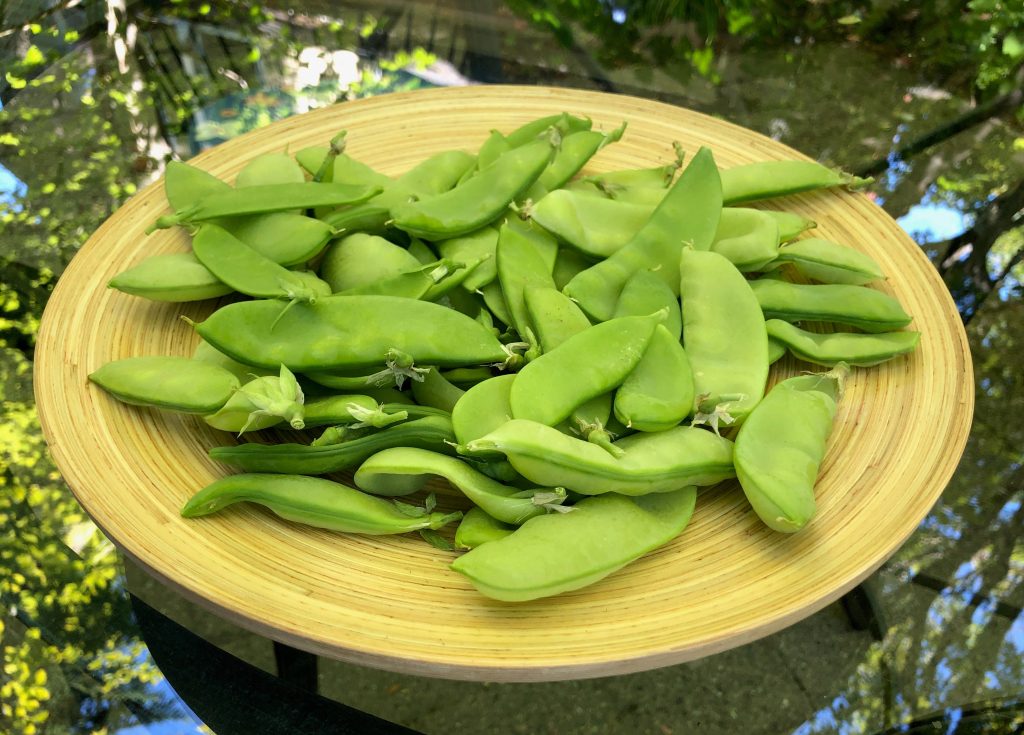 I used part of the freshly harvested lettuce for a green salad for lunch.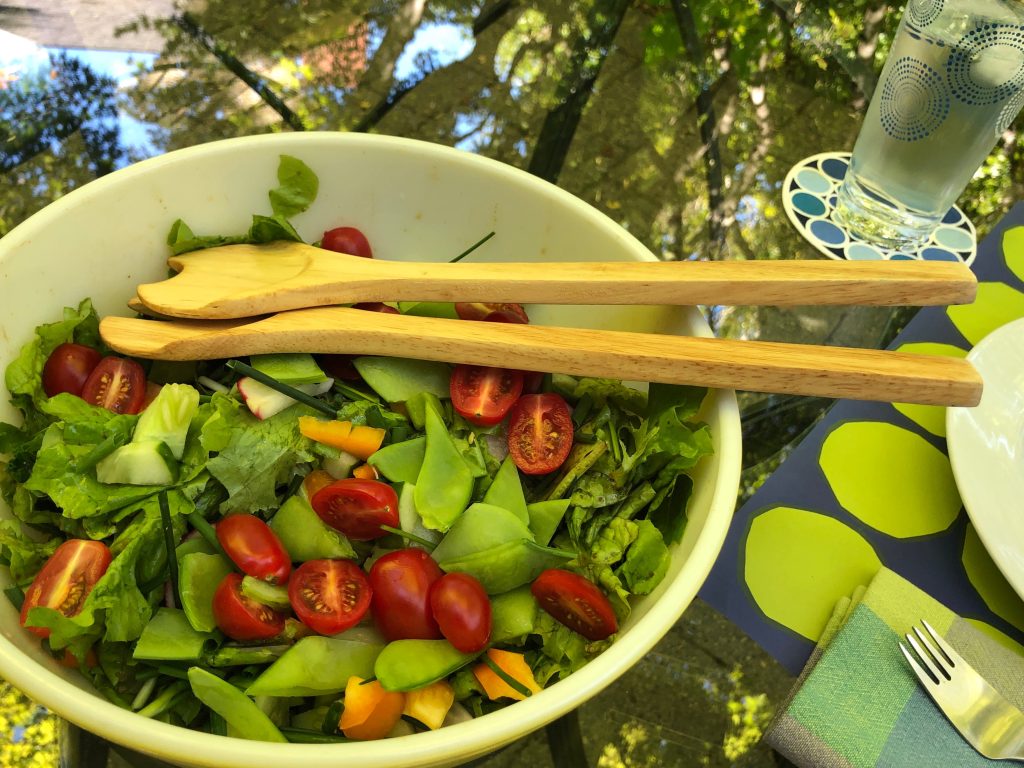 In the afternoon, I spent a few hours in the kitchen preparing the garden harvest for future use. Some went to the refrigerator, some (cleaned and chopped) to the freezer.
While I was in the kitchen, Steve prepared the soil in one of the raised beds and planted more lettuce, removed some dead branches from the trees, and tied up some heavenly bamboo.
After dinner, we took a walk in the neighborhood. It's always fun to see what's new, what's growing, and what's blooming in the area.