It was again time to visit some Seattle parks. The weather was perfect for our afternoon walk.

Yes, the walk happened in the afternoon because first I wanted to finish Ruta Sepetys' book Out of the Easy. I spent a good part of last night reading it but decided not to be up until morning. The book is charming. I like her storytelling.
We first drove to Matthews Beach on Lake Washington. The beach was closed for swimming because of high bacteria levels in the water. Some people were relaxing on the shore, some attended get-togethers with food, music, and laughter.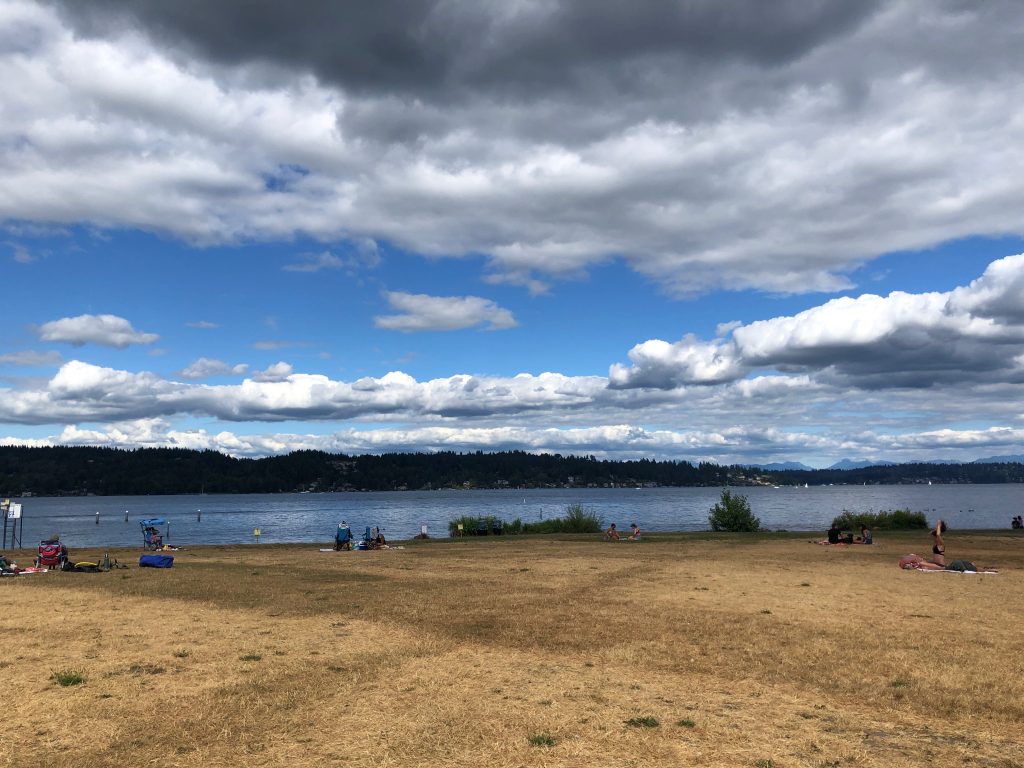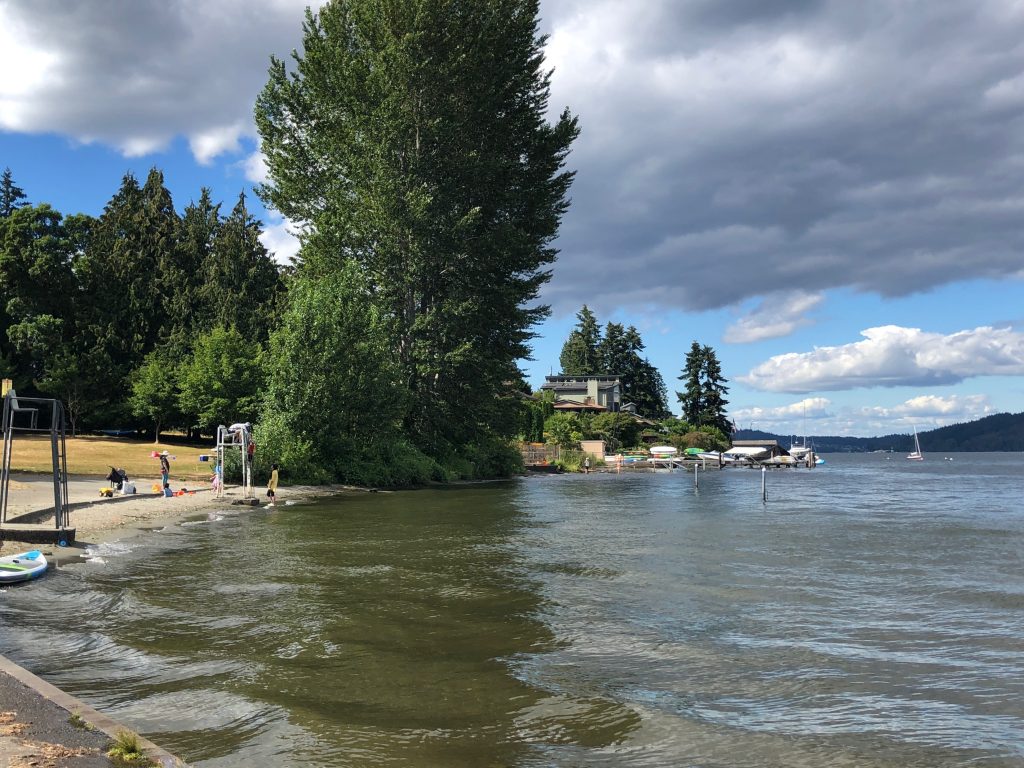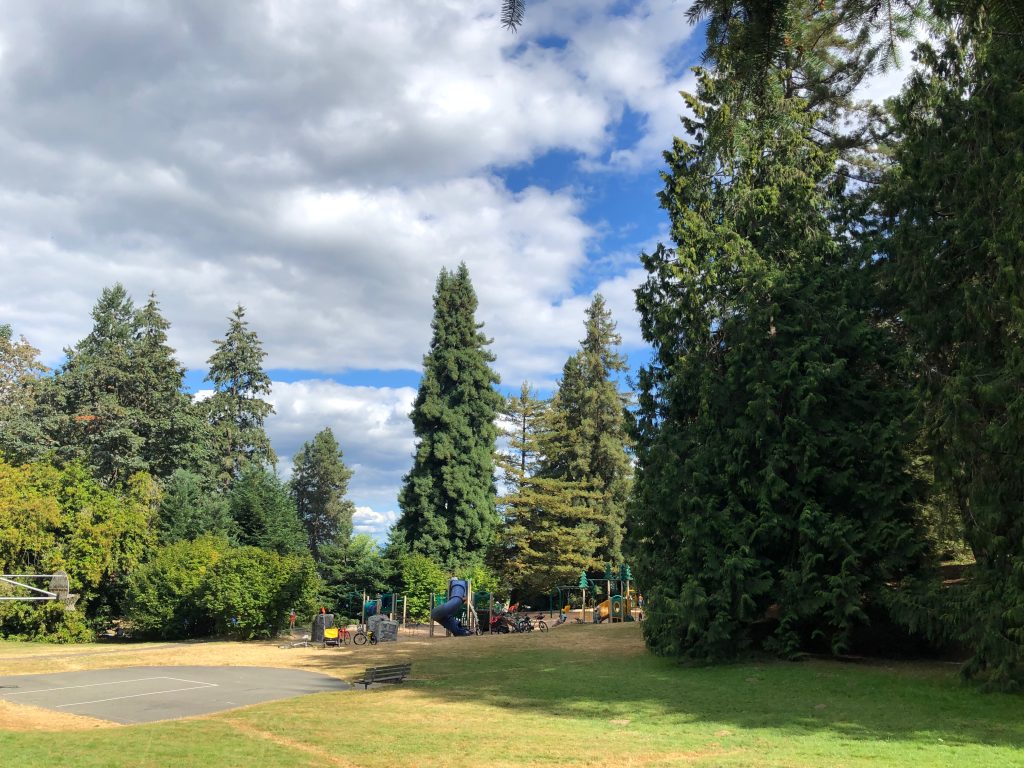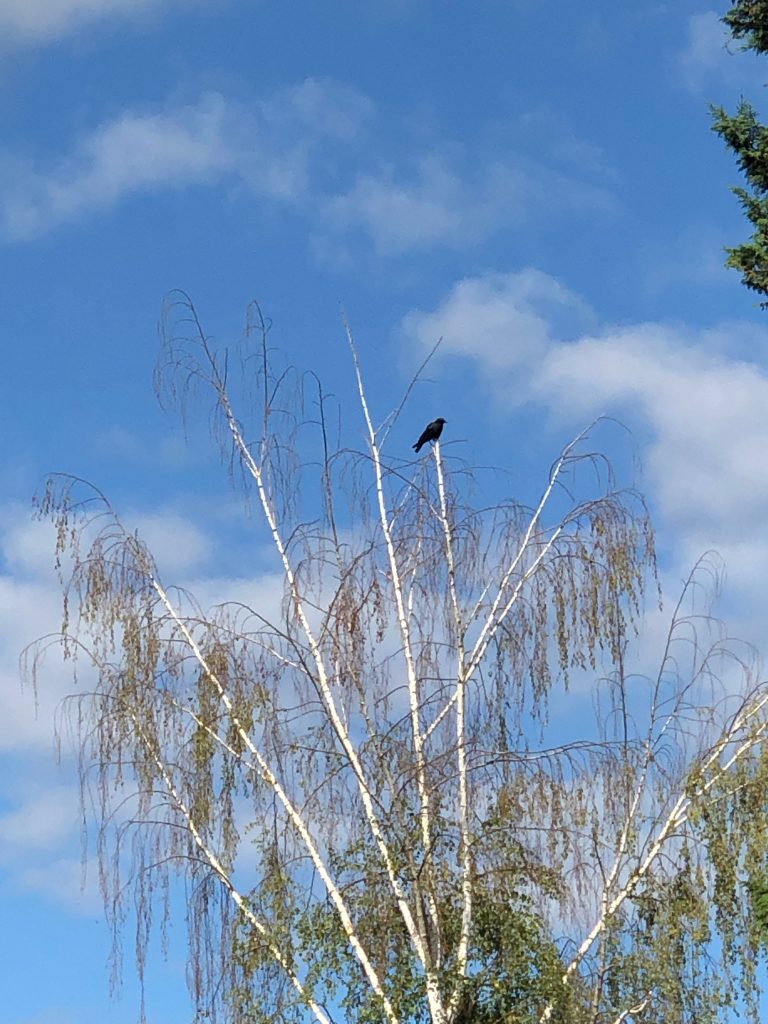 Our second stop was Magnuson Park. I wrote about this park 6 years ago in one of my posts – Send off to summer: A walk in Magnuson Park – when I went there with colleagues from my school. That was at the beginning of summer vacation; today's walk was near the end.
The flat walk on the shores of Lake Washington was comfortable and truly enjoyable.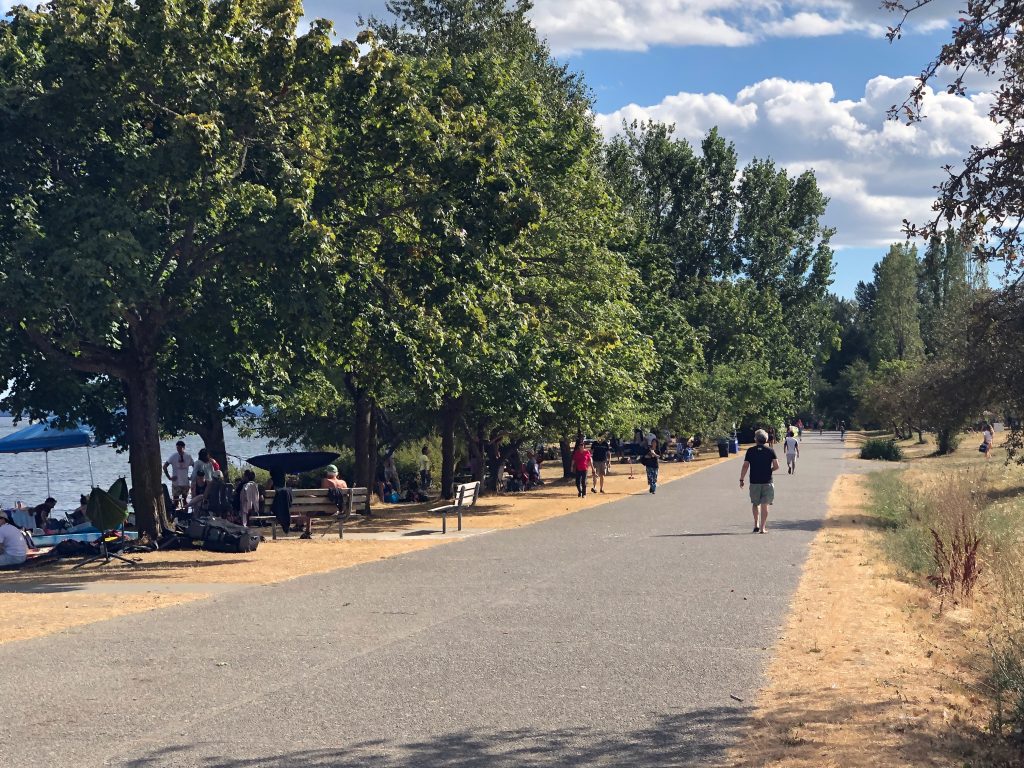 The beach here was open for people to swim.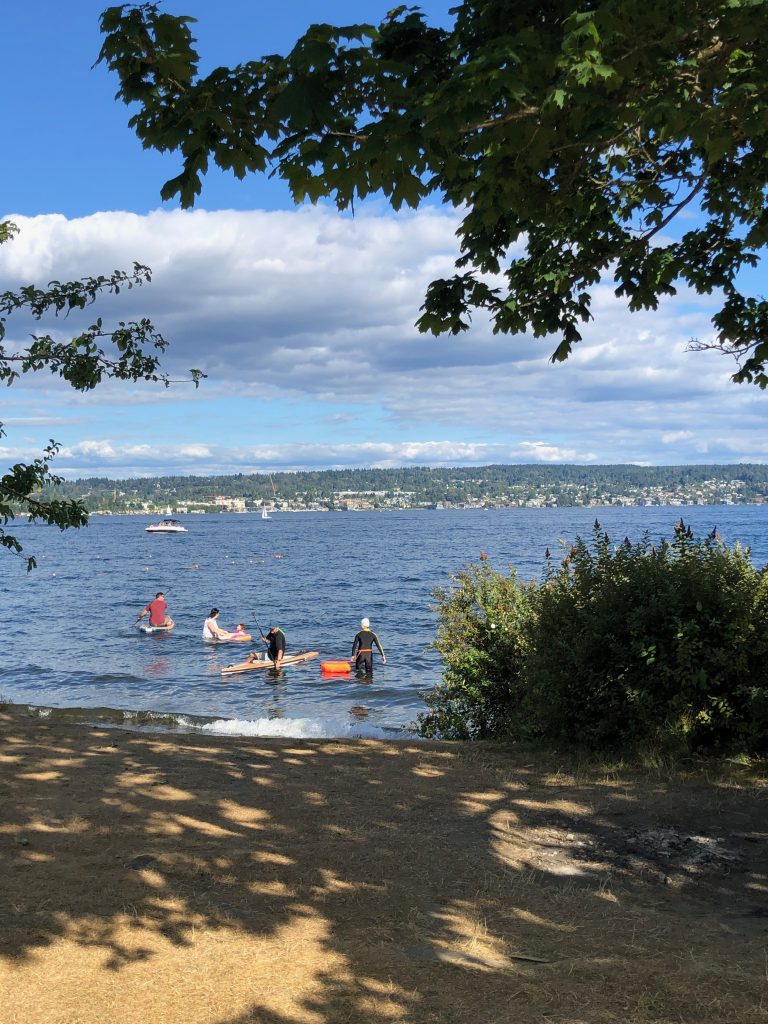 We admired the unique artwork from 1998 by John T. Young. "This artwork is made using diving plane fins from decommissioned U.S. Navy nuclear submarines built in the 1960s. It is about peace, turning weapons into Art, recycling, and honoring the men and women who served our country during the Cold War. It also may remind the viewer of the dorsal fins of a pod of Orca whales or a school of salmon." can be read on the sign by the artwork.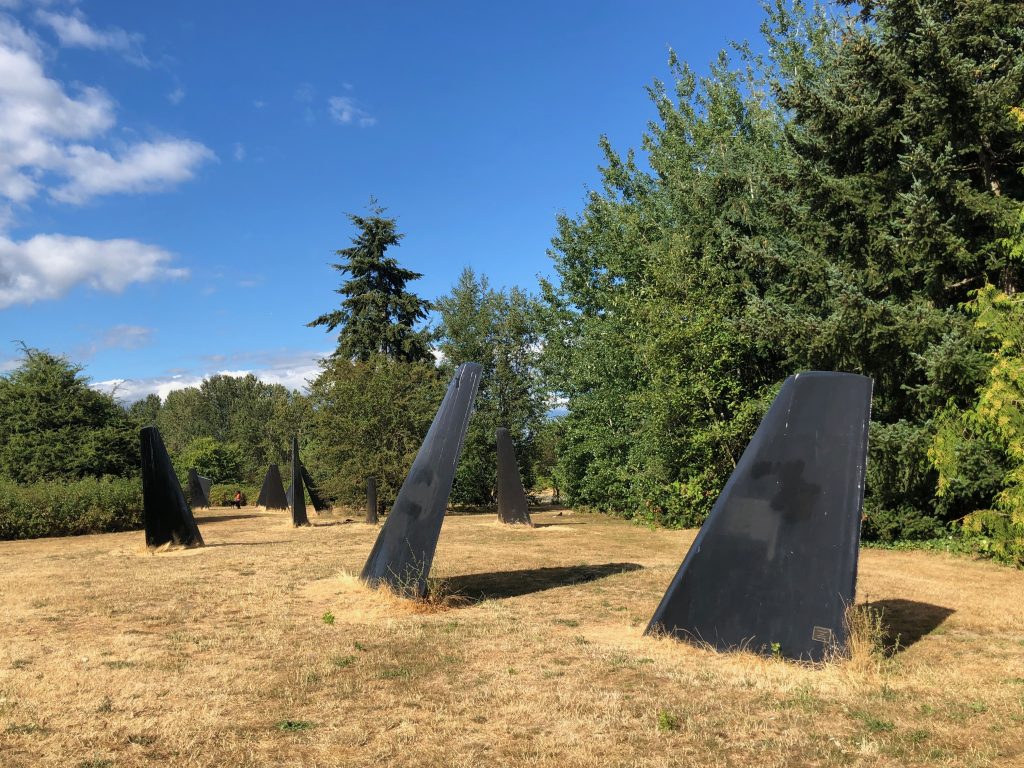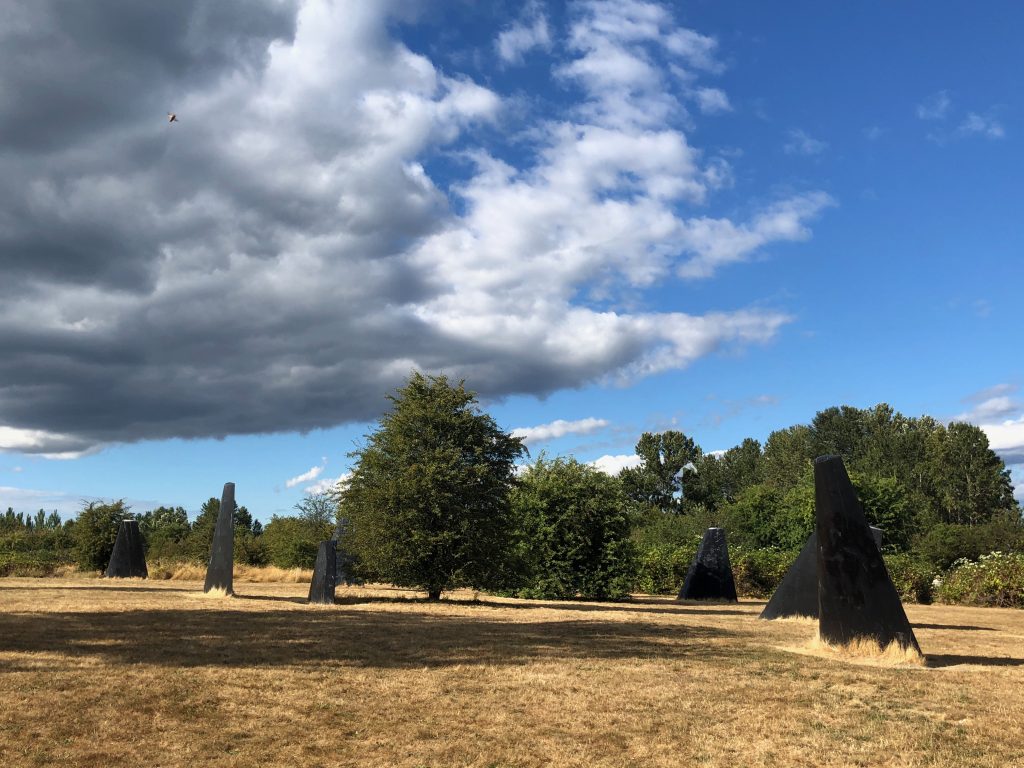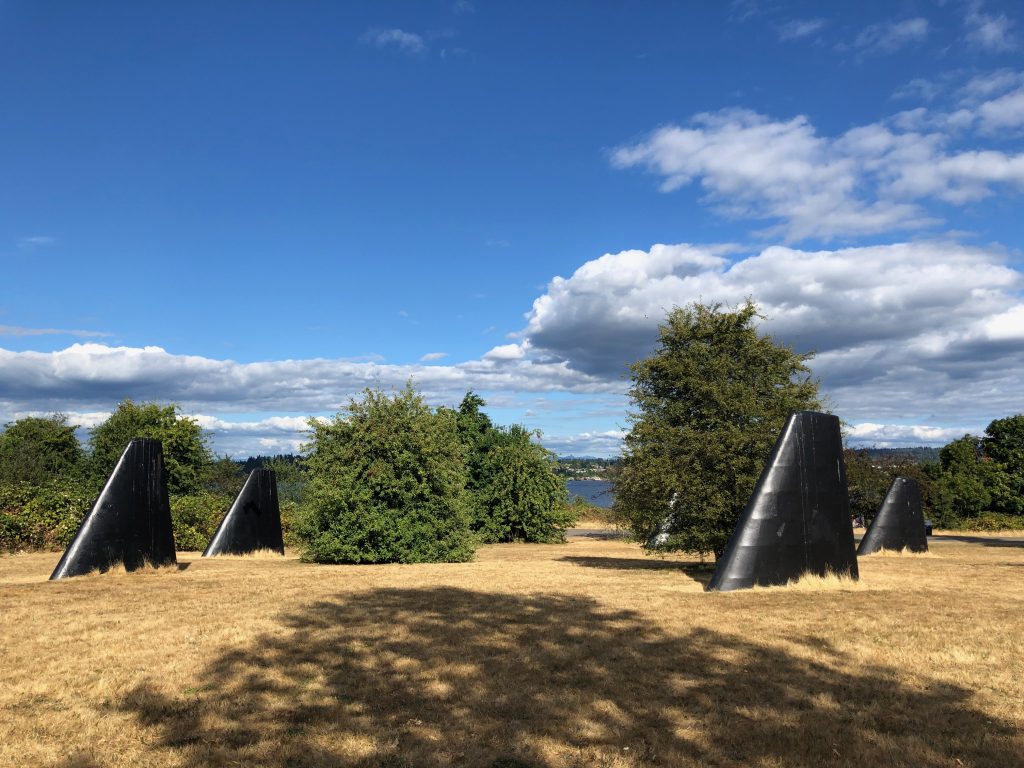 The views of Lake Washington and the clouds were amazing!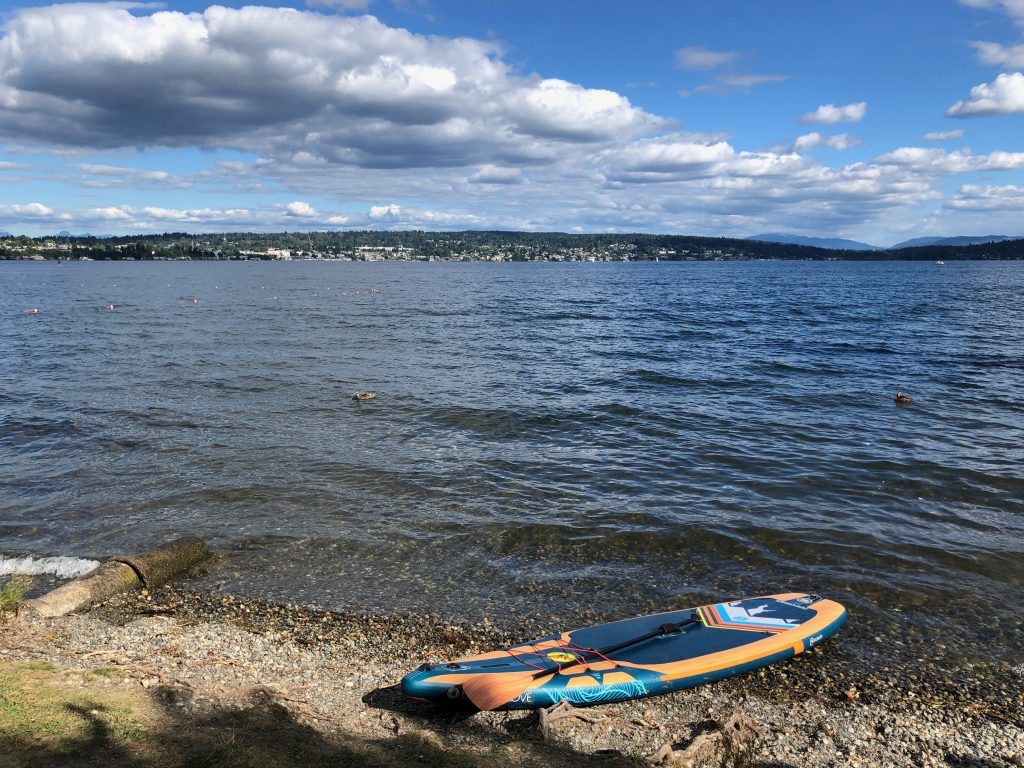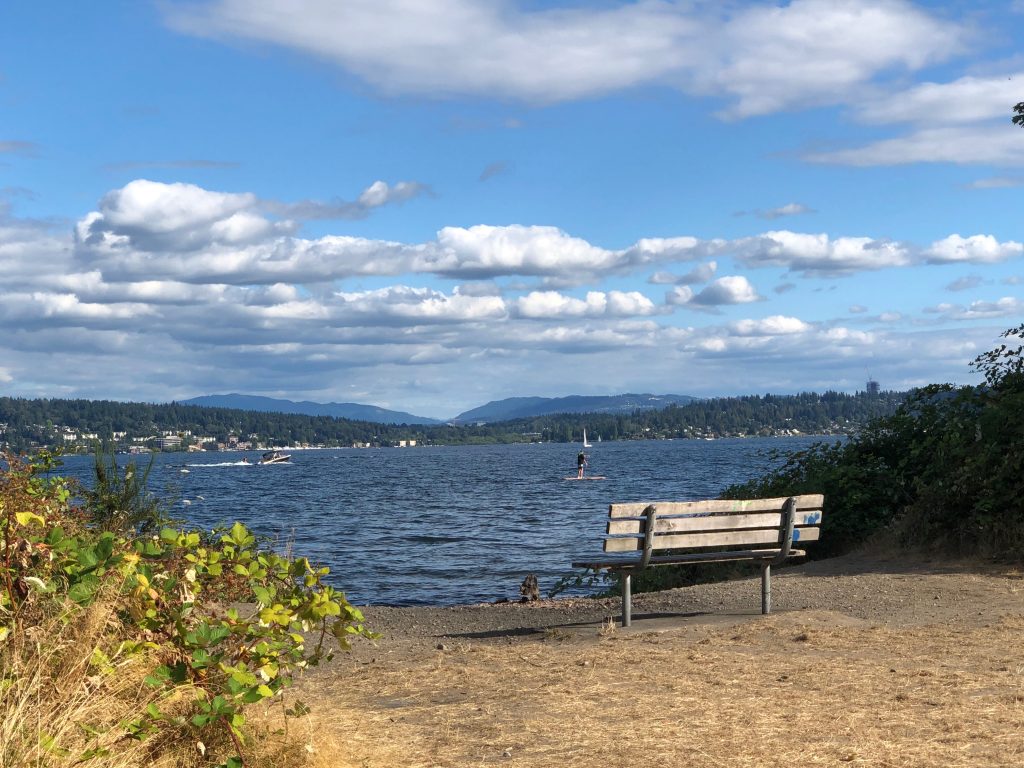 It was great to see how people were enjoying themselves on the beaches, in the lake, on boats, reading and talking in the shade – in groups, in pairs, or alone – listening to music, walking, playing, or even picking blackberries by the edge of the water.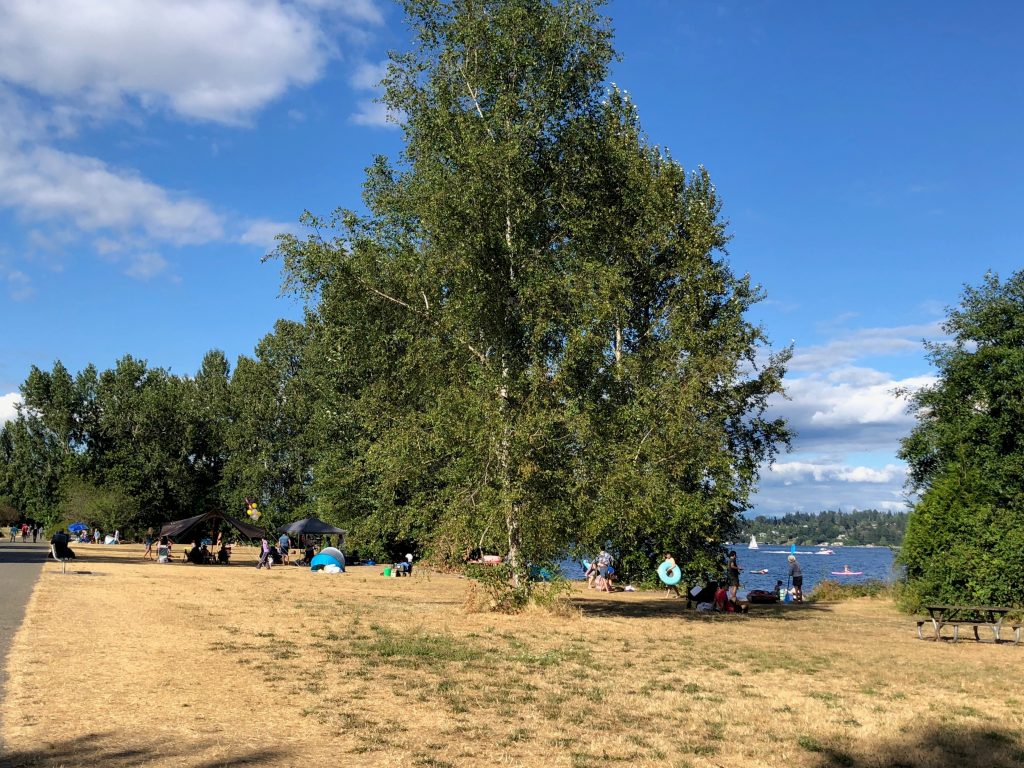 Today's walk reminded me again of what a beautiful place we are living in.