The invitation came via email.  Meet at a friend's house in the afternoon, go for a pre-summer walk, bring some salads or appetizers, and have a light dinner together.  Beverages would be provided by the hostess.

A meghívás e-mailben érkezett.  Találkozzunk délután az egyik barátunknál, menjünk el egy nyáreleji sétára, fogyasszunk el közösen egy könnyű potluck vacsorát – mindenki hozzon valamilyen előételt vagy salátát.  Italokról a háziasszony gondoskodik.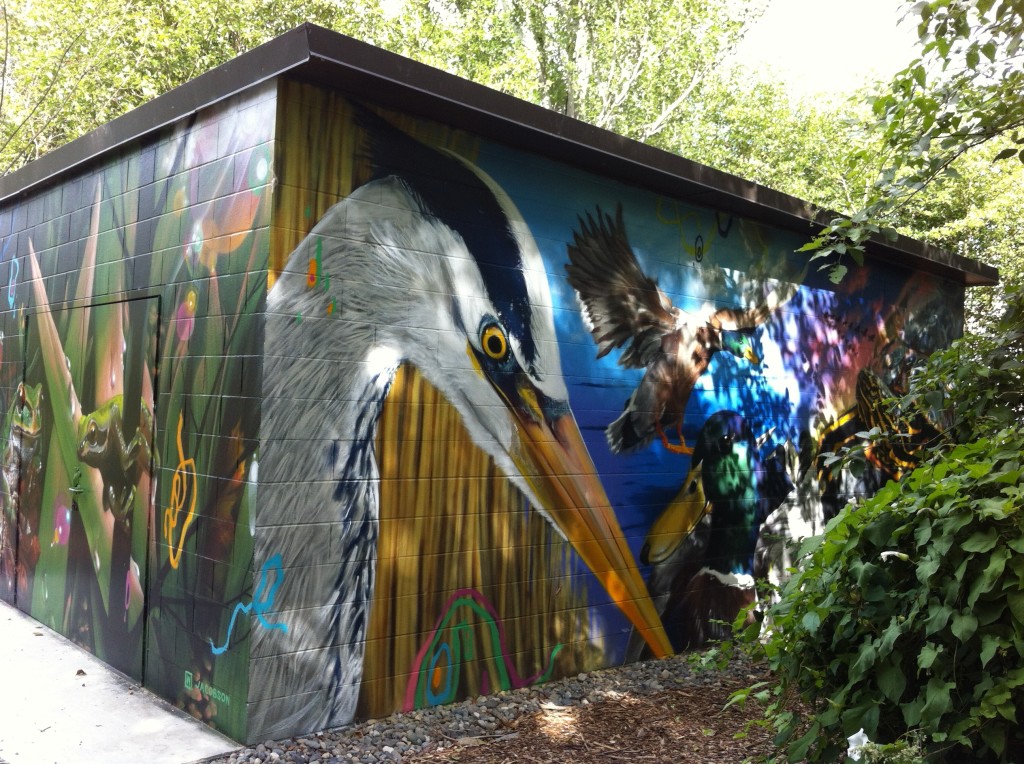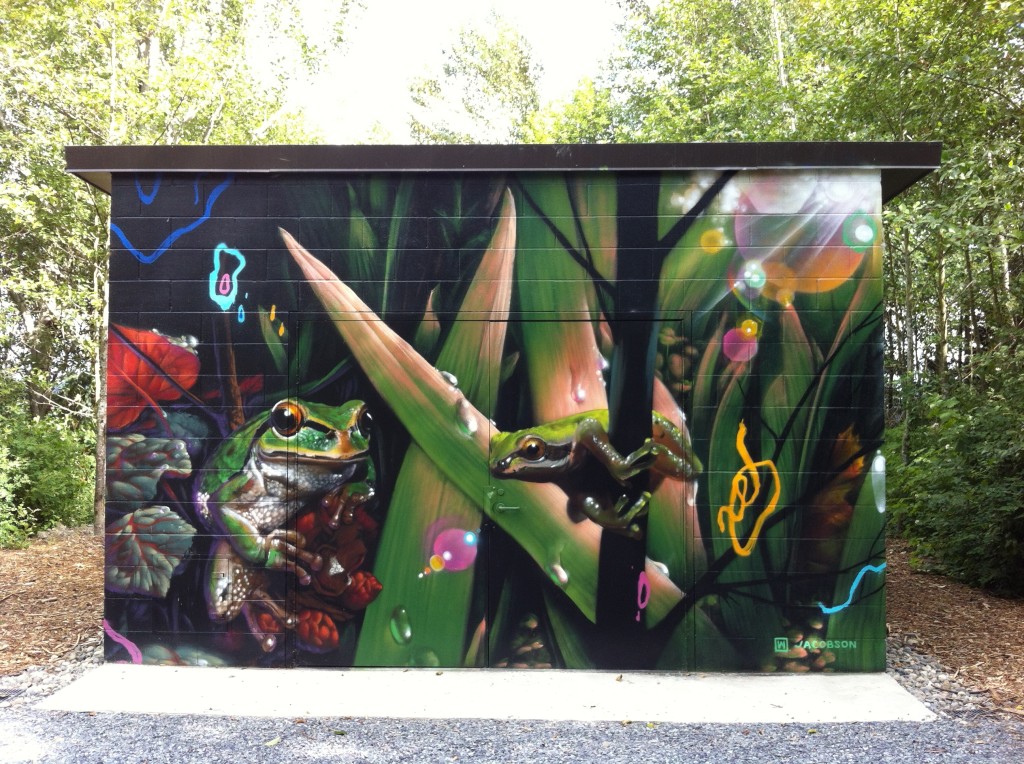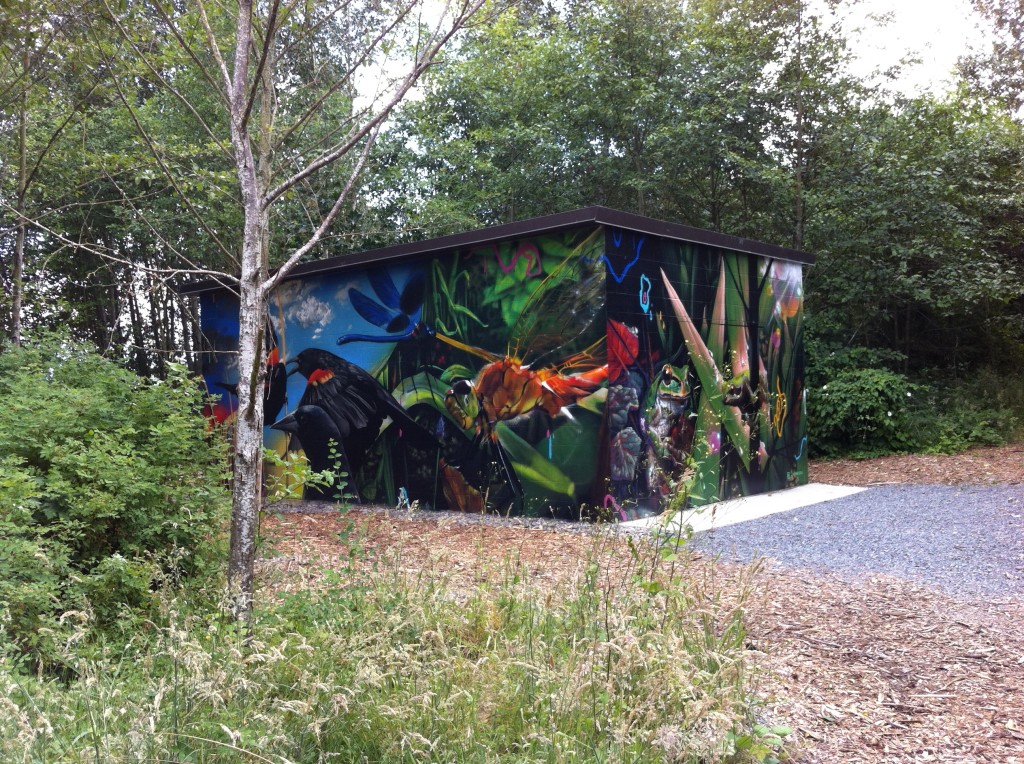 And it happened on the second Monday of June.  Fifteen of us – colleagues/friends from school– went for a relaxing 2 mile flat walk on the shores of Lake Washington in Seattle's Magnuson Park.  Named after Warren G. Magnuson, a U.S. Senator from Washington State for 40 years, this urban park – converted from a former Navy airfield – offers trails for walking and bicycling, sports fields, waterfront picnic areas, pebble beaches, boat launches, kite flying, bird watching, and even a dog park (off-leash dog area).
Június második hétfőjén megtörtént a találka.  Voltunk vagy tizenöten, kollégák/iskolai barátok.  A Washington-tó (Lake Washington) partján húzódó Magnuson parkban tettünk egy kellemes, közel három és fél kilométeres sétát.  A parkot Warren G. Magnuson amerikai szenátorról nevezték el, aki 40 éven át képviselte Washington államot a Szenátusban.  Ennek a seattlei városi parknak a helyén valamikor egy katonai repülőtér volt, amit átalakítottak.  Manapság sétára és kerékpározásra alkalmas útvonalakat, sportpályákat, vízparti piknik területeket, kavicsos strandokat, csónak kikötőket, sárkányeregető és madárleső helyeket, és kutyaparkot (póráz nélküli kutyasétáltató helyet) kínálnak az idelátogatóknak.
After the walk, we prepared and ate our potluck dinner – I took my favorite "floorcookies" to the gathering – and while enjoying the beautiful surroundings, we shared many stories with one another.  Nobody jumped in the lake to swim and Mount Rainier wasn't visible on the horizon (the weather wasn't warm and clear enough), but we noticed glimpses of summer: some people water skiing and kayaking on the lake.  A perfect send off to summer.
A séta után a vacsora következett.  Megosztottuk egymással mindazt az ételt, amit otthon készítettünk el és vittünk magunkkal az összejövetelre – én süteményt vittem, az egyik kedvencemet, amit a családban mi tréfásan csak "talajsütinek" hívunk.  Élveztük a gyönyörű környezetet és sokat beszélgettünk.  Egyikünk sem ugrott fejest a tóba, hogy ússzon egyet, a Rainier-hegy (Mount Rainier) sem volt látható a horizonton (sajnos az időjárási viszonyok nem voltak túl kedvezőek), de azért kaptunk egy kis ízelítőt a nyárból: vízisielőket és kajakozókat is láttunk a tavon.  Remek délutánt töltöttünk együtt – most már jöhet a nyári szünet.