There is nothing more satisfying than starting your day by eating fruit.  Here is a wonderful fruit salad full of nutrients that you can vary according to what fruit is in season.  Aim for a colorful bowl.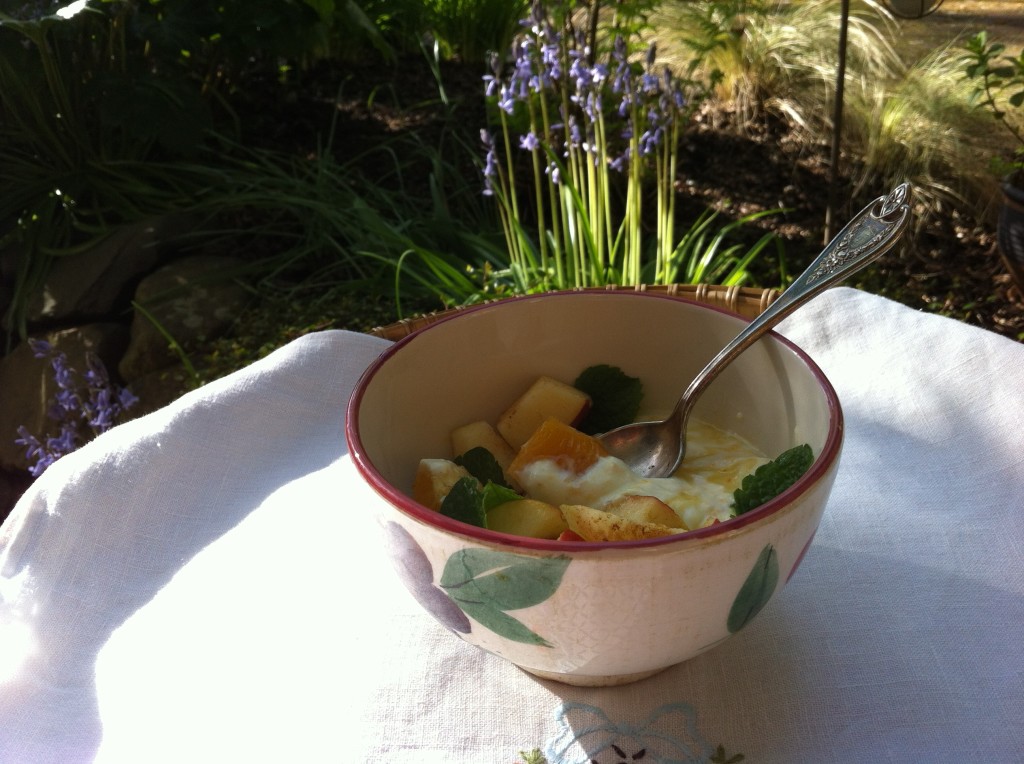 fresh fruit, chopped – 4 cups
orange – 1
vanilla sugar – 2 tablespoons
Greek yogurt – 1 cup
honey – 3 tablespoons
fresh mint leaves – 4-5
Chop up the fruit and place in a bowl.  Grate the orange, set the zest aside, and squeeze its juice on the fruit.  Sprinkle with vanilla sugar.  Chill for at least one hour, then spoon the fruit in four serving bowls.  Stir together the yogurt, honey, and orange zest, and top the fruit with it.  Decorate with a few fresh mint leaves.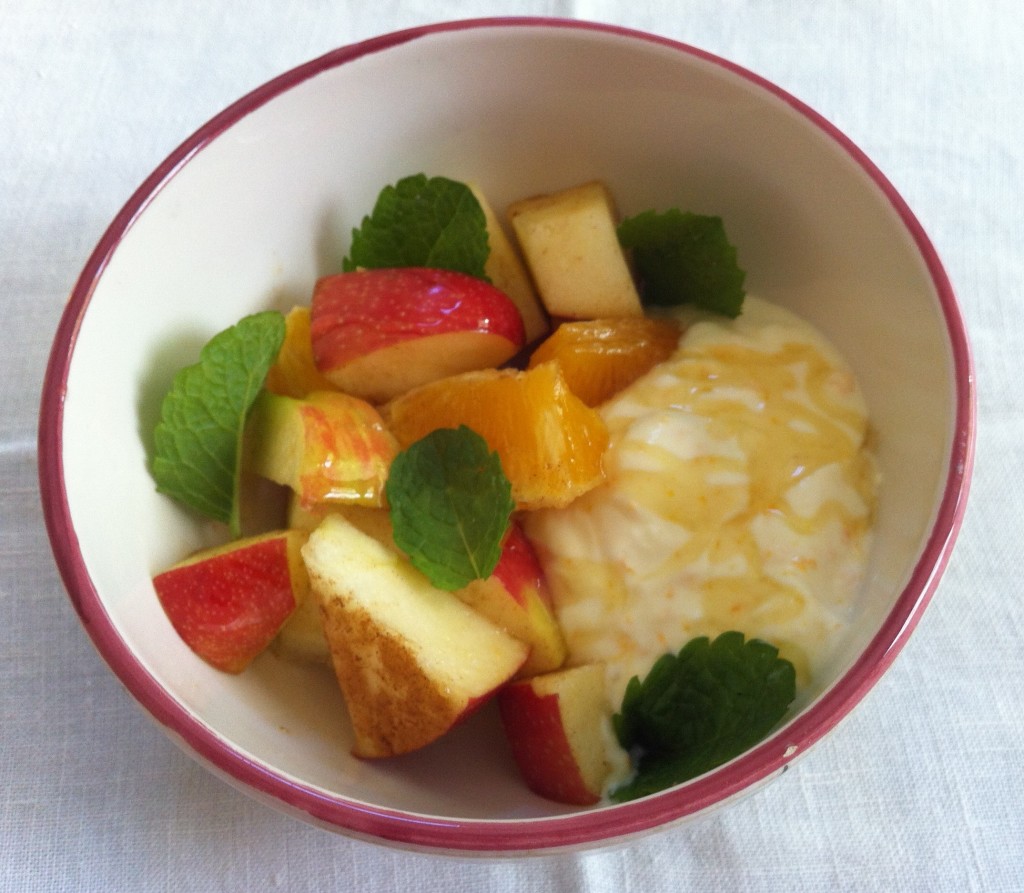 Jól indulhat a napunk, ha gyümölcsreggelivel kezdjük.  Íme egy finom és tápanyagokban gazdag saláta, amit könnyű változtatni attól függően, milyen gyümölcsnek van épp szezonja.  Egy színes gyümölcstál legyen a cél.
friss gyümölcs, feldarabolva – 4 csésze
narancs – 1
vaníliás cukor – 2 evőkanál
görög yoghurt – 1 csésze
méz – 3 evőkanál
friss mentalevél – 4-5
A gyümölcsöket feldaraboljuk és egy tálba tesszük.  A narancs héját lereszeljük, félretesszük, levét ráfacsarjuk a gyümölcsre.  Megszórjuk vaníliás cukorral.  Legalább egy órán át a hűtőben érleljük, majd kisebb tálakba porciózzuk.  A mézet összekeverjük a joghurttal, a reszelt narancshéjjal, s a gyümölcsre kanalazzuk.  Mentalevéllel díszítjük.