Time spent running some errands, working on crossword puzzles, and preparing delicious food.

It was time to cook the pork chops that Steve bought the other day. I served it with brown rice and two different salads: green salad with radishes and tomato basil salad. We enjoyed our meal in the courtyard.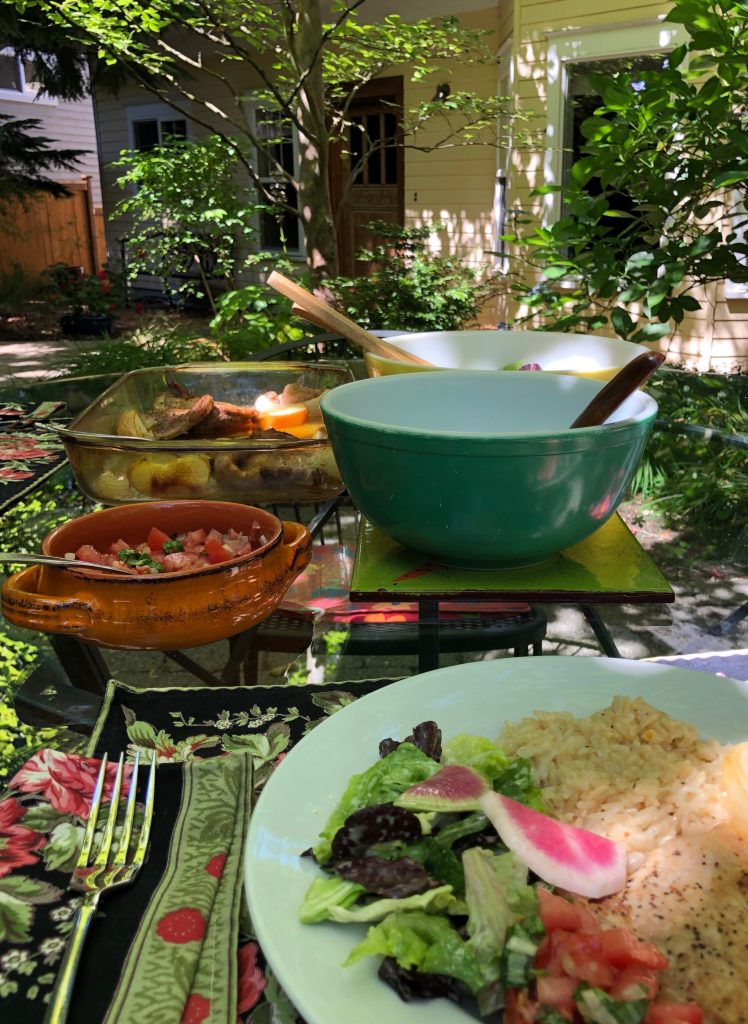 Check out my recipe for pork chops with apples and onions.
Remember my post Summer vacation, Day 25?
That was the day when I learned the results of my students on the AP Calculus AB Exam. At that time, I knew the scores for 30 of my 33 students. All 30 of them passed the exam, and later I learned that the one student, who took the AP Calculus BC exam, also passed with a score of 5. Today, I learned the delayed scores of the last two students. They also passed with a score of 5.
Final tally for the 32 AP Calculus AB exams. The grading is the following: 5 – extremely well qualified, 4 – well qualified, 3 – qualified, 2 – possibly qualified, 1 – no recommendation. Score 5 was achieved by 24 students, score 4 by 5 students, and 3 students got score 3, which gives a mean score of 4.66.
Congratulations, again, my incredible students, for your amazing accomplishments! 😊