The inspiration for this recipe comes from Mark Bittman's How to Cook Everything: The Basics.

The original recipe calls for making the dish in a skillet; I started with a skillet but finished it in the oven. Serve with rice or potatoes, and a variety of salads.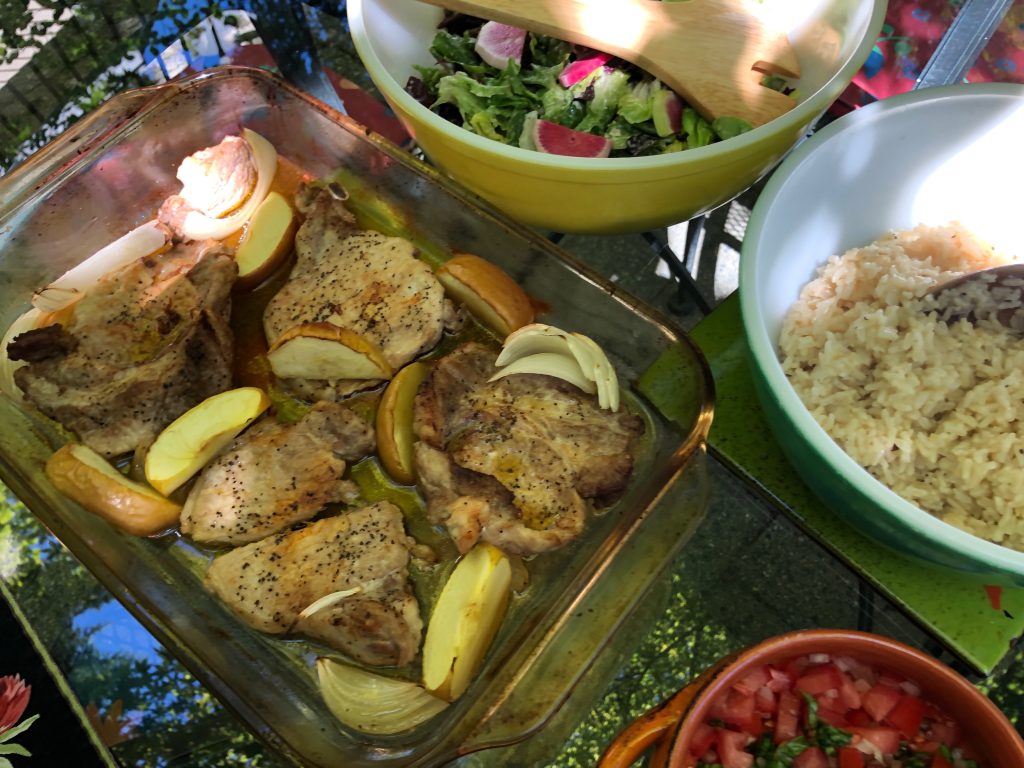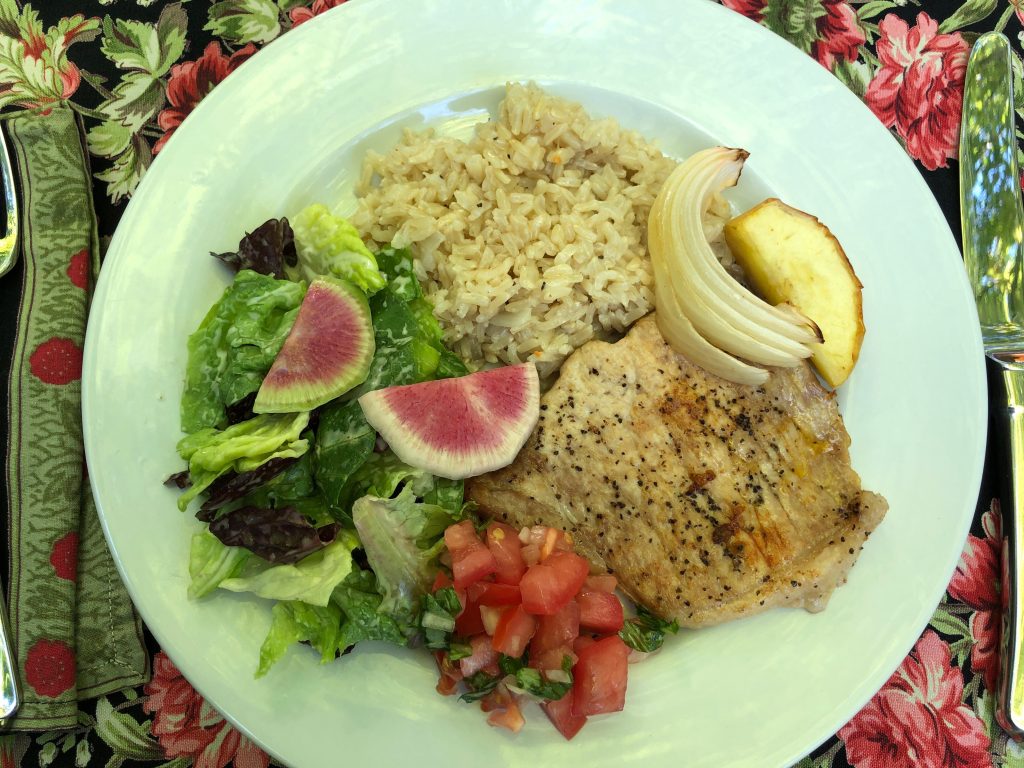 pork chops (preferably bone in, 1-inch thick) – 4 slices
olive oil – 2 tablespoons
salt and pepper – to taste
large onion, sliced – 1
medium apples, sliced – 2-3
chicken stock or water – ½ cup
­­­­­­Preheat the oven to 400 ºF. Wash the pork chops and dry them with paper towel. Add the olive oil into a large skillet over medium-high heat. When the oil is hot, add the chops, sprinkle with salt and pepper, and brown them on both sides (about 2-3 minutes per side).
Transfer the chops to a heatproof dish (e.g. Pyrex), together with their juices. Add the sliced onion, apples, and stock or water. Place in oven and roast for about 30 minutes. Check whether the meat is done, and if needed, roast a little more.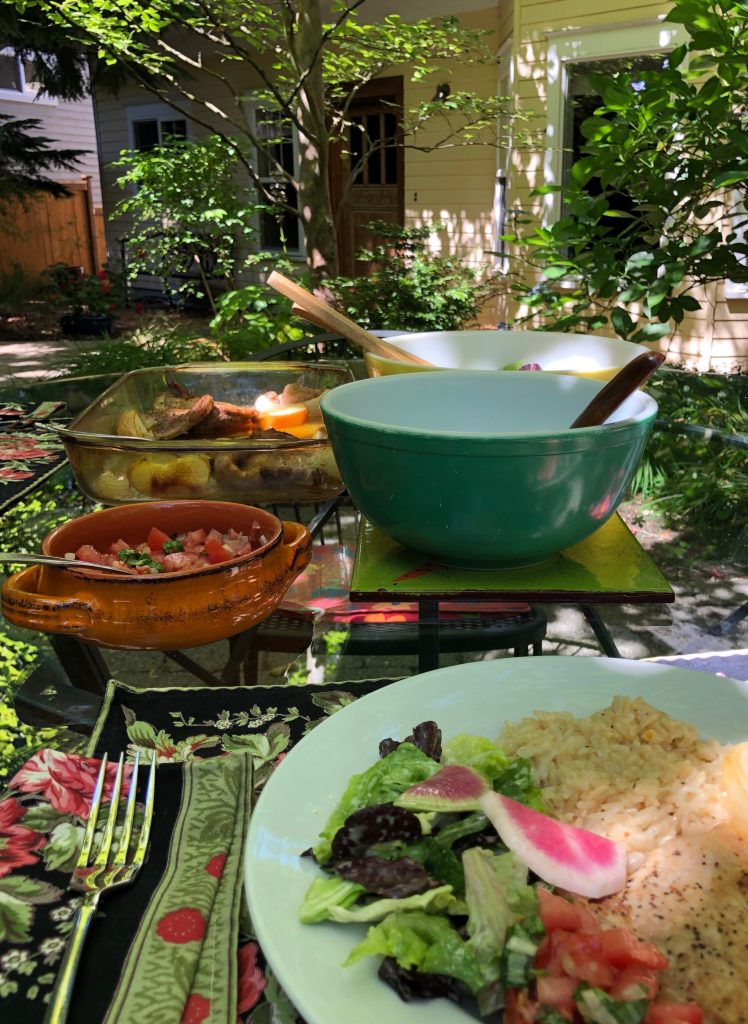 Ehhez a recepthez Mark Bittman How to Cook Everything: The Basics (Hogyan kell mindent főzni: Az alapok) című könyvéből kaptam az inspirációt. Az eredeti recept szerint serpenyőben készül az étel, én viszont serpenyőben kezdtem és sütőben fejeztem be. Tálalhatjuk rizzsel vagy burgonyával és különféle salátákkal.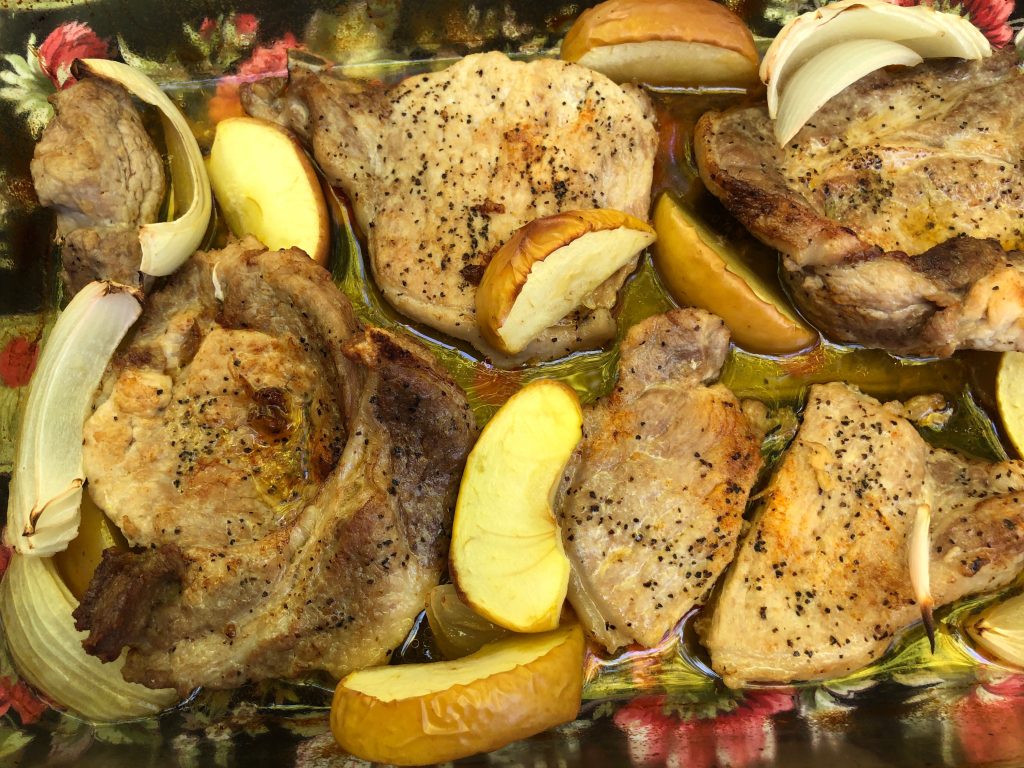 sertésborda – 4 vastagabb szelet
olívaolaj – 2 evőkanál
só és bors – ízlés szerint
hagyma, szeletelve – 1 nagy
alma, szeletelve – 2-3 közepes
csirke alaplé vagy víz – ½ csésze
A sütőt előmelegítjük 200 ºC-ra. A sertésszeleteket megmossuk, szárazra töröljük, kissé kiverjük. Egy nagyobb serpenyőben, közepes lángon, felhevítjük az olajat. Amikor az olaj felforrósodott, beletesszük a sertésszeleteket, megszórjuk sóval és borssal, majd mindkét oldalukat pirosra sütjük (kb. 2-3 perc oldalanként).
A hússzeleteket, levével együtt, áttesszük egy tűzálló edénybe. Hozzáadjuk a felszeletelt hagymát és almát, és az alaplevet vagy vizet. Betesszük a sütőbe és kb. 30 perc alatt megsütjük. A végén ellenőrizzük, átsült-e a hús. Ha kívánja, még egy kicsit sütjük.