The weather was perfect for some work in the garden, relaxing in the courtyard, and eating all three of our meals outside.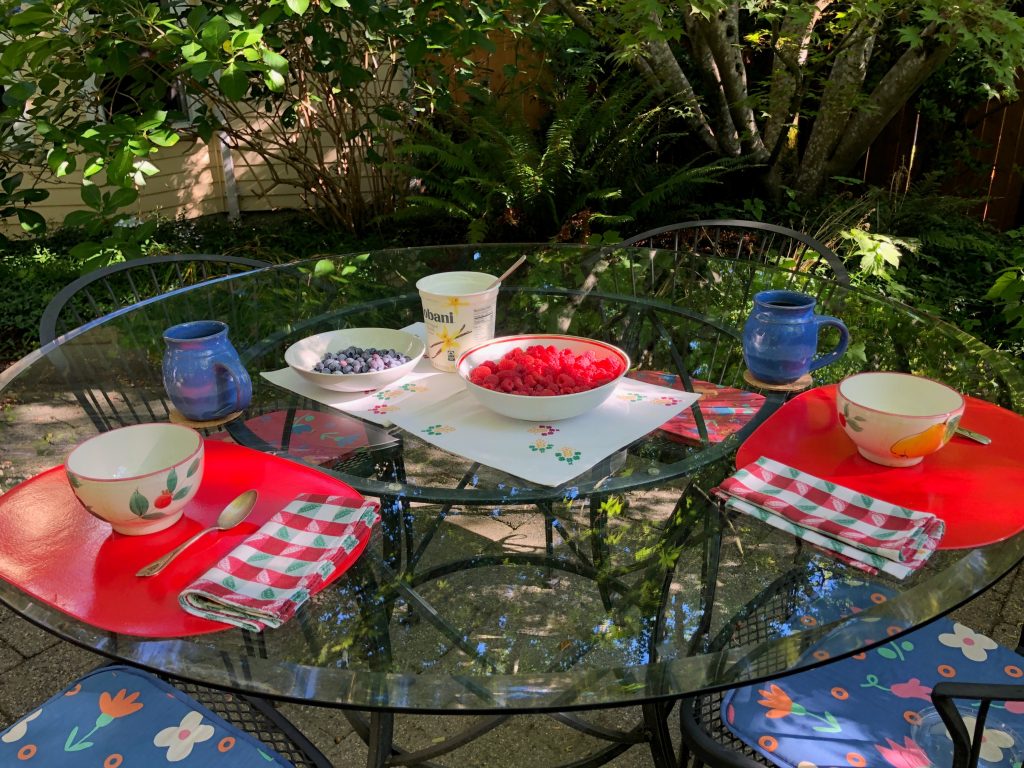 We had a leisurely late breakfast and a light lunch in our courtyard, and a lovely dinner on the deck of one of my brother- and sister-in-law's house in Lake Stevens.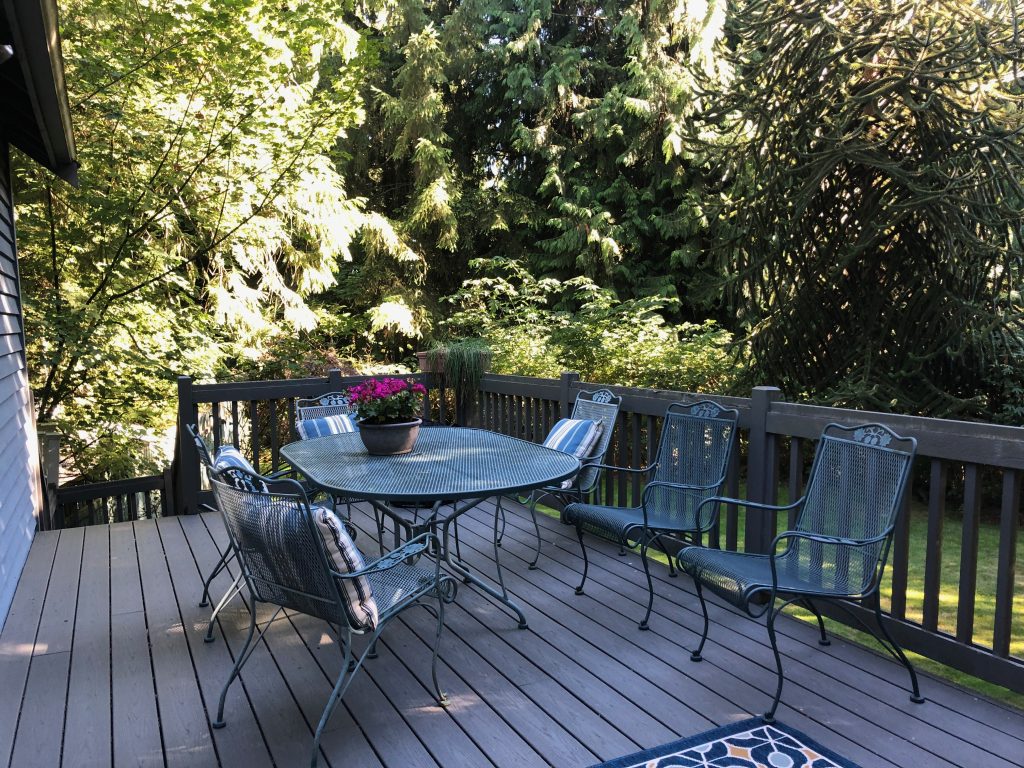 Between breakfast and lunch, most of my time was spent preparing my favorite potato salad for the family dinner. This recipe comes from my mother and involves lots of meditative chopping of vegetables.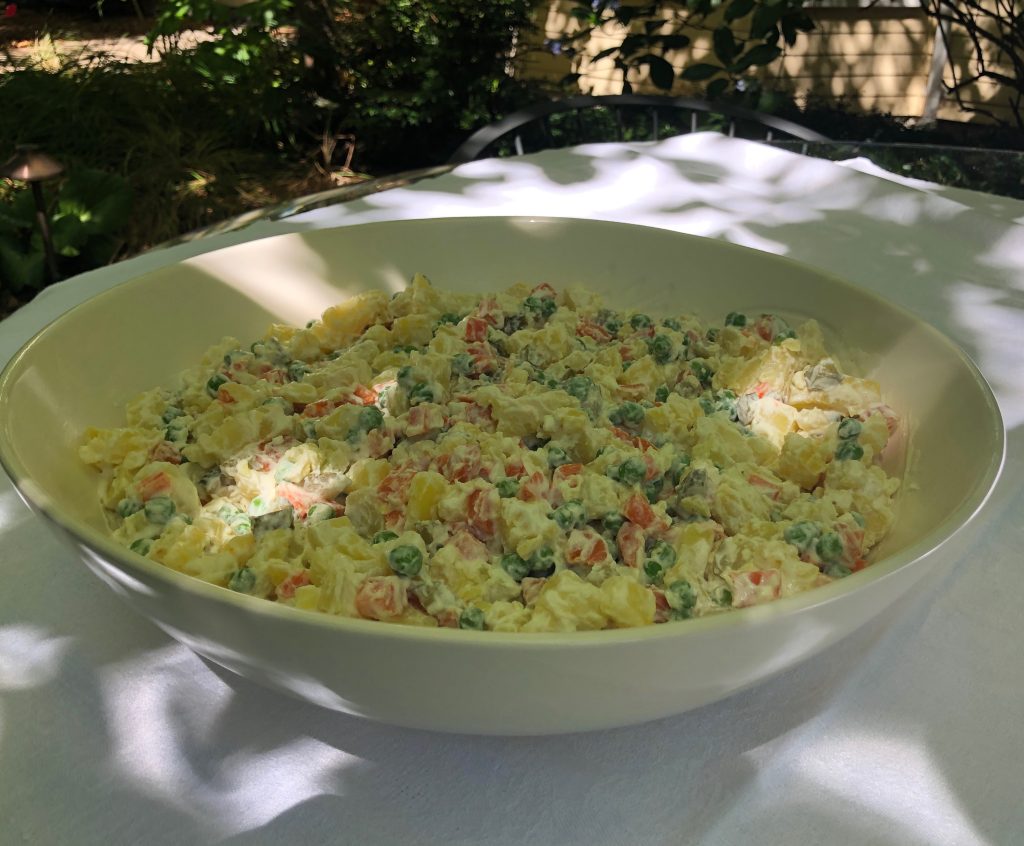 At the get-together, we were happy to see many of our extended family from Oregon, Everett, and Bothell, among them one of our great nephews and two of our great nieces.
Not many things are better than a low-key day and spending time with family.