Great dining and great walking. All of this in wonderful summer weather.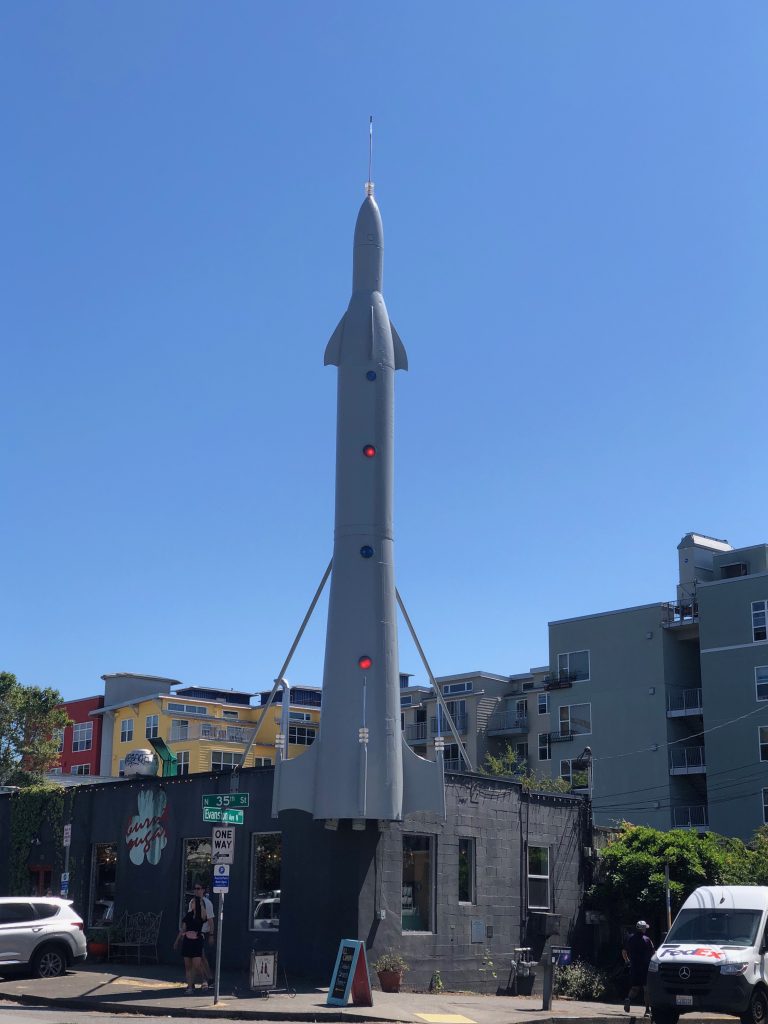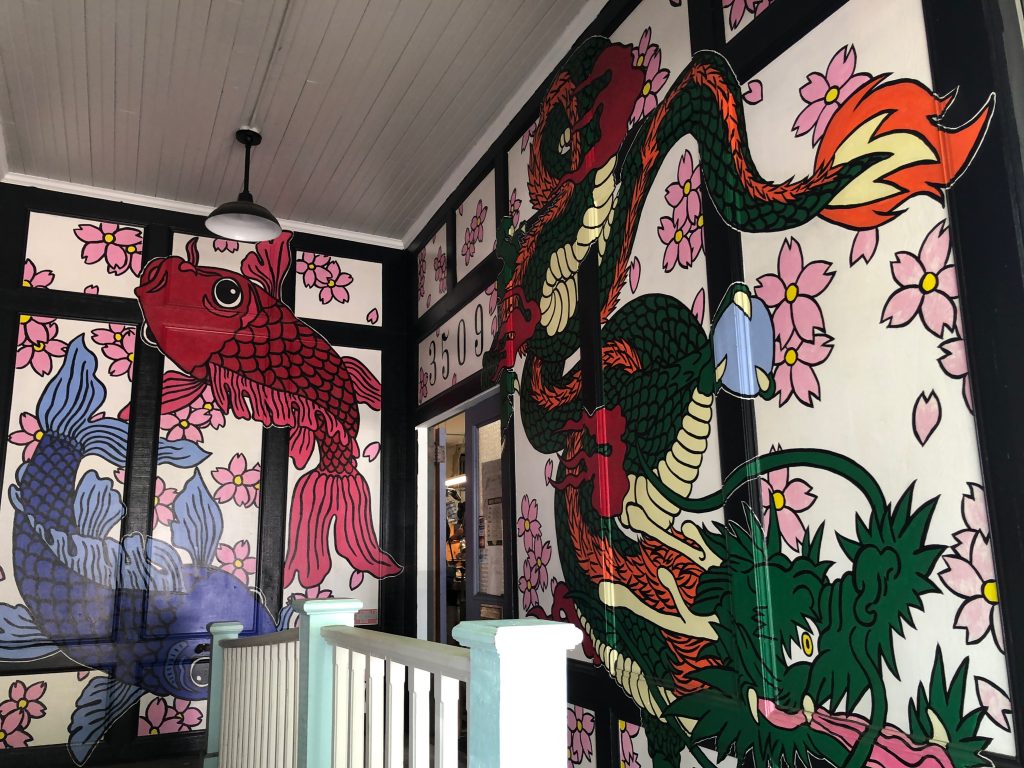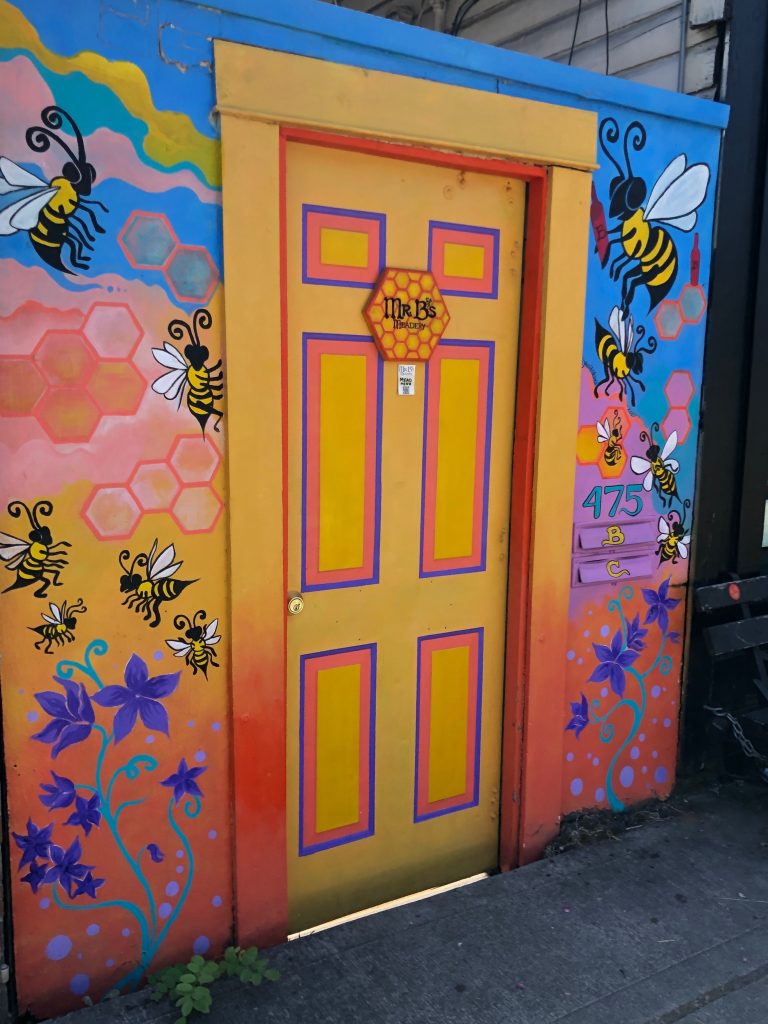 Probably for the first time this summer, the morning felt a little bit chilly, but by early afternoon we had to dress for warm weather. We were on our way to check out Local Tide, a lovely seafood restaurant in Seattle's Fremont neighborhood. It's owned by Victor Steinbrueck, executive chef, a graduate of Seattle Prep (unfortunately, I didn't teach Victor). The restaurant is next door to Aslan Seattle (the taproom of the Bellingham-based Aslan Brewing Company, owned by another Seattle Prep graduate, Jack Lamb (to whom I taught AP Calculus AB!).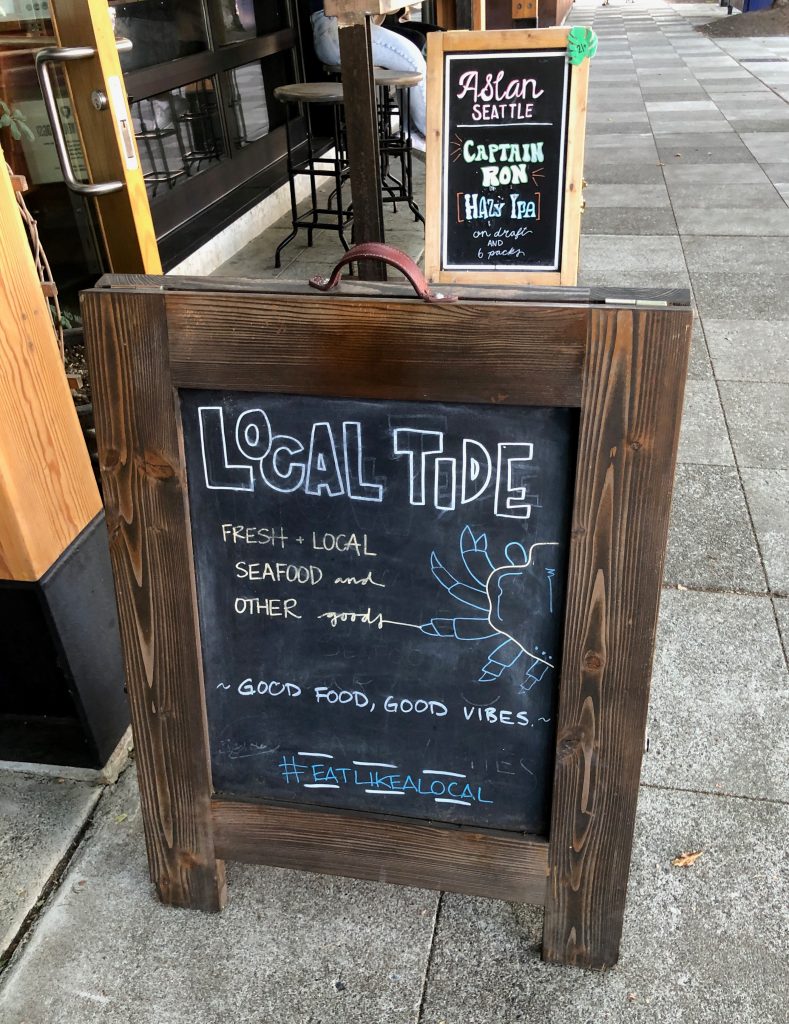 We took a bus to Fremont (we have a bus stop close to our house), and then walked a little to the restaurant. We ordered our food at Local Tide, but it turned out that if we wanted beer with our lunch, we had to sit at Aslan. Our food was then passed through a connecting window between the two establishments.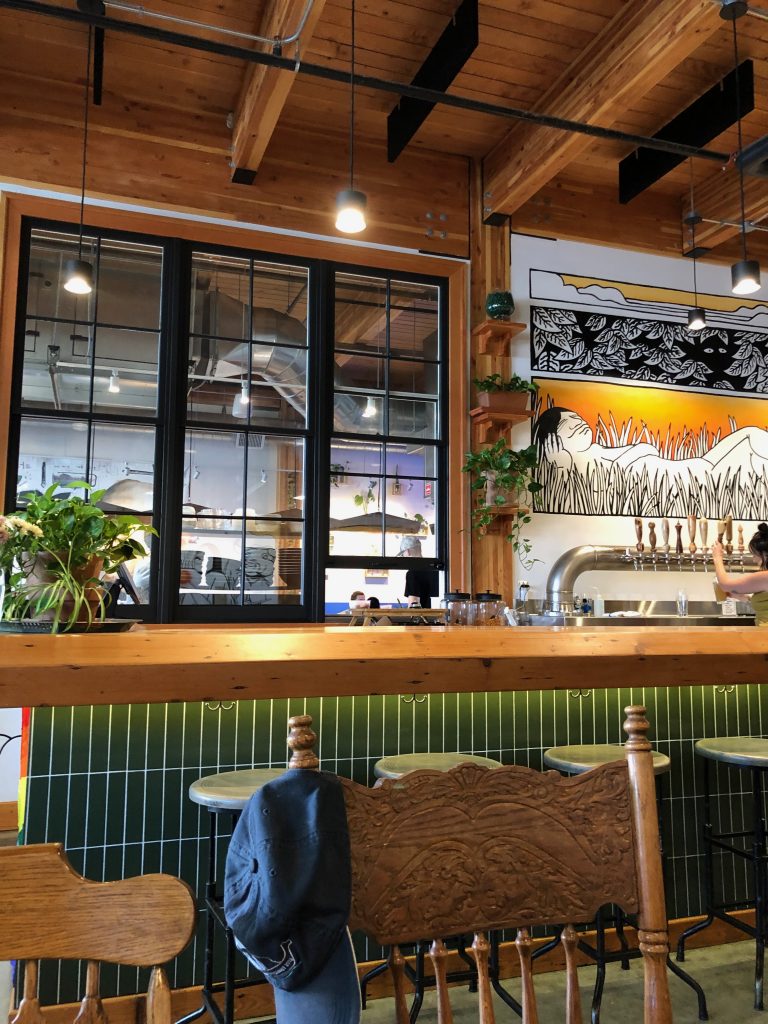 We had the wild sockeye salmon sandwich paired with an organic hazy IPA, Captain Ron. Everything was delicious!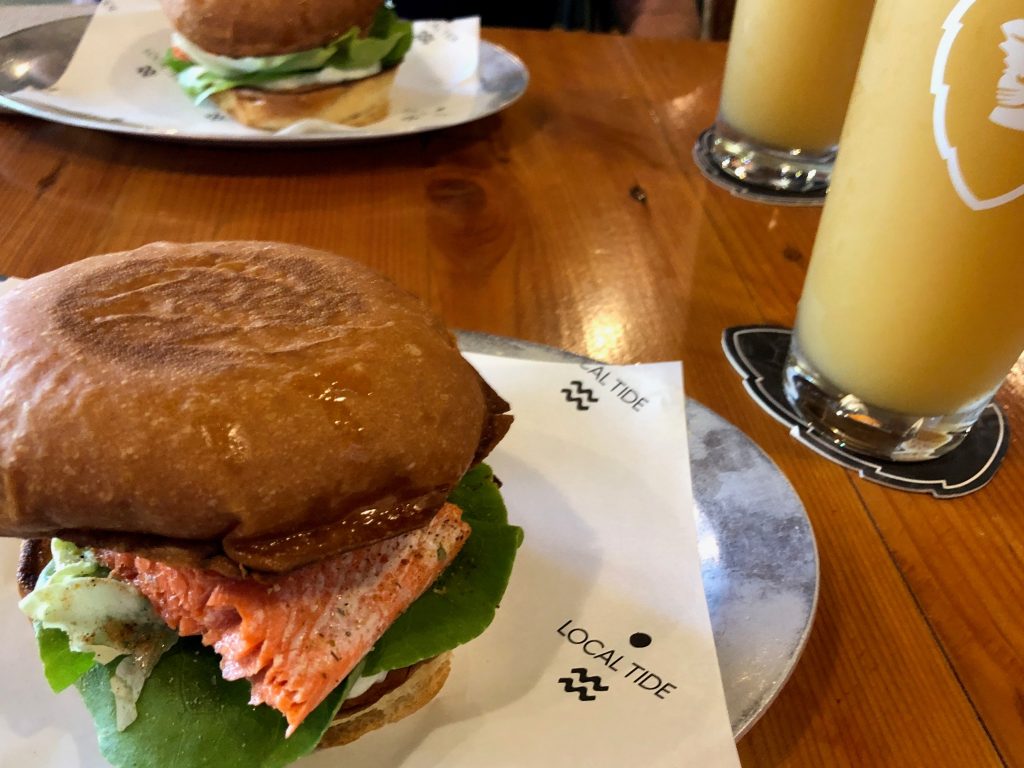 After the leisurely lunch, we walked home, noticing some of the sights of Fremont.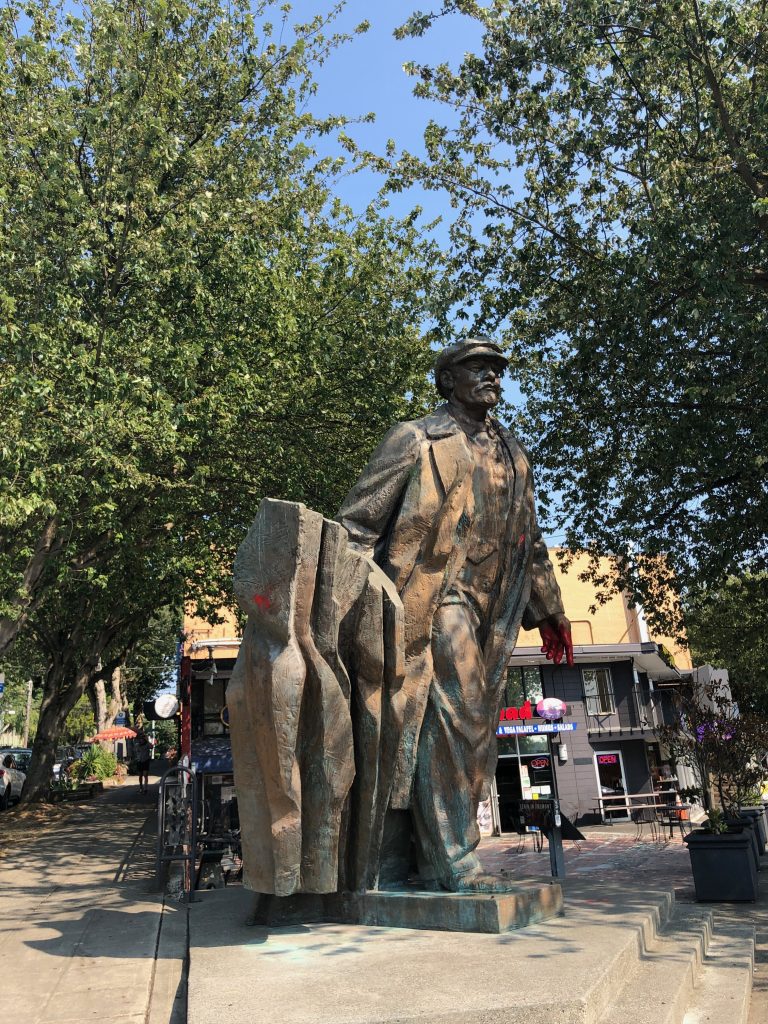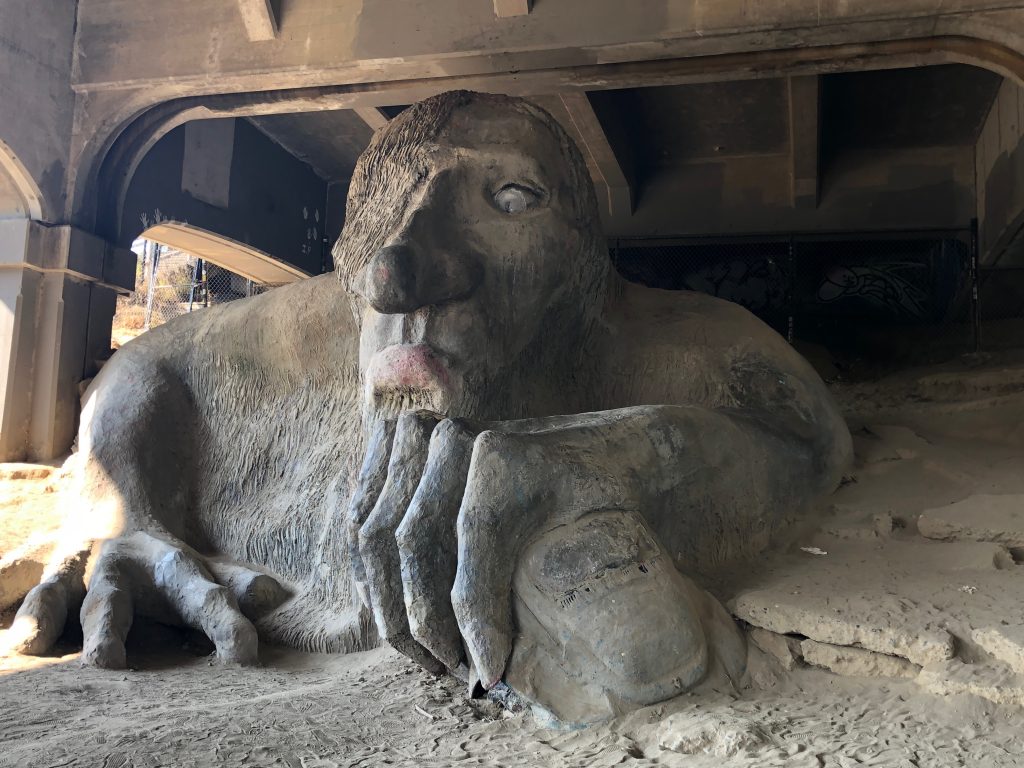 It was a nice, 45-minute walk, followed by relaxing and lots of reading in the courtyard. I have three new books from the library (which was open today, so Steve was able to get them): I Must Betray You by Ruta Sepetys – a historical fiction taking place during the Ceauşescu dictatorship in Romania, in 1989, Seed to Dust: Life, Nature, and a Country Garden by Marc Hamer – "a reflection on the joys of caring for plants and the mysteries of being alive" (recommended by my friend, Cséfy), and Shelf Love, a cookbook from Ottolenghi Test Kitchen, written by Noor Murad and Yotam Ottolenghi. I also have some other books on my bedside table that I started before we went to Slovakia, so I guess I will be busy reading in the remaining weeks of my summer vacation.