Lots of reading and researching. Enjoyable temperatures –- the heatwave is over in Seattle.

After lunch, we walked to the public library to get our books and film, but we were out of luck. The library was closed – second day in a row – because of the heat (but it wasn't that hot today…). At least we got some exercise and enjoyed the scenery around Green Lake (our branch of the library is close to the lake) as we walked back to our house.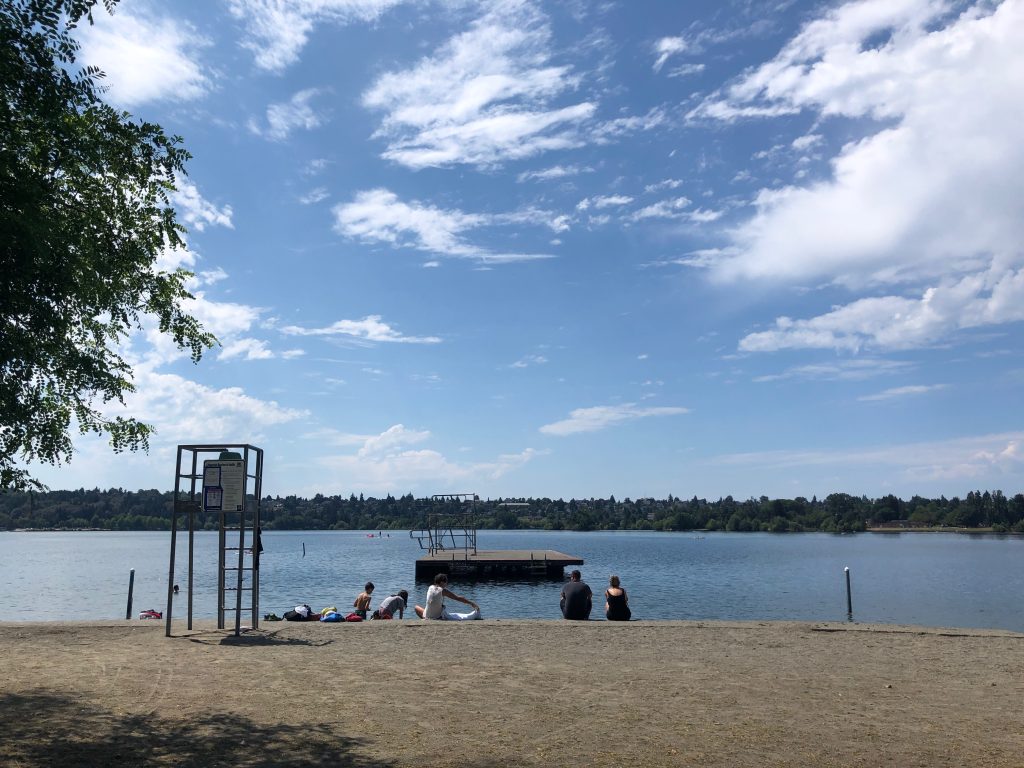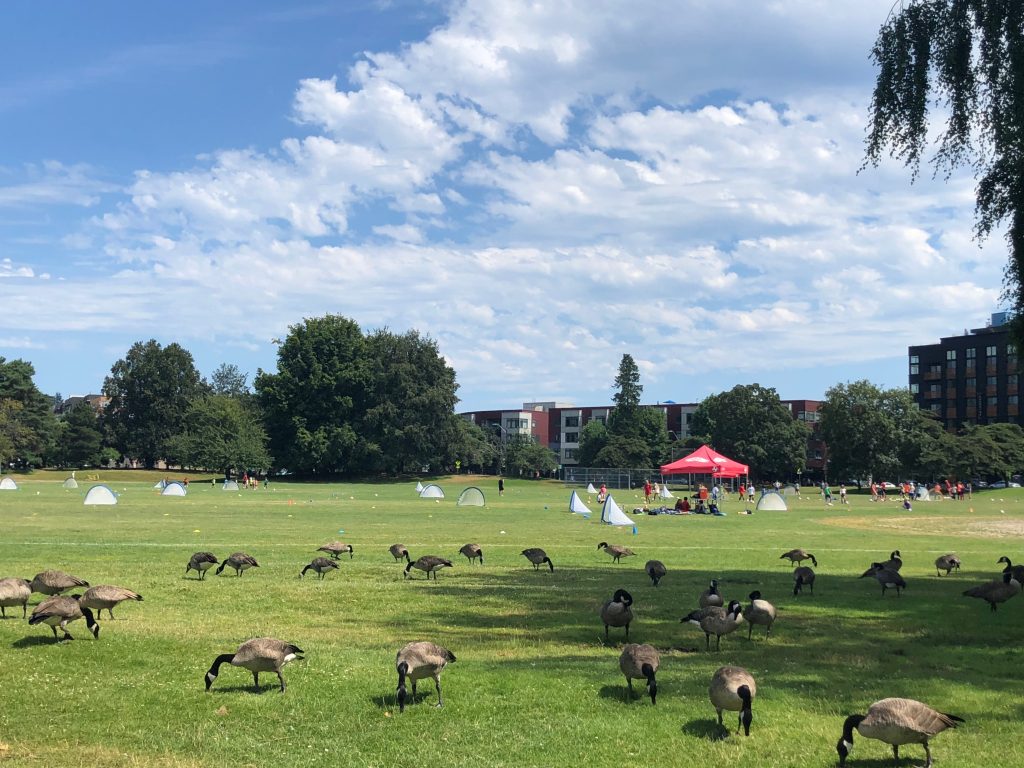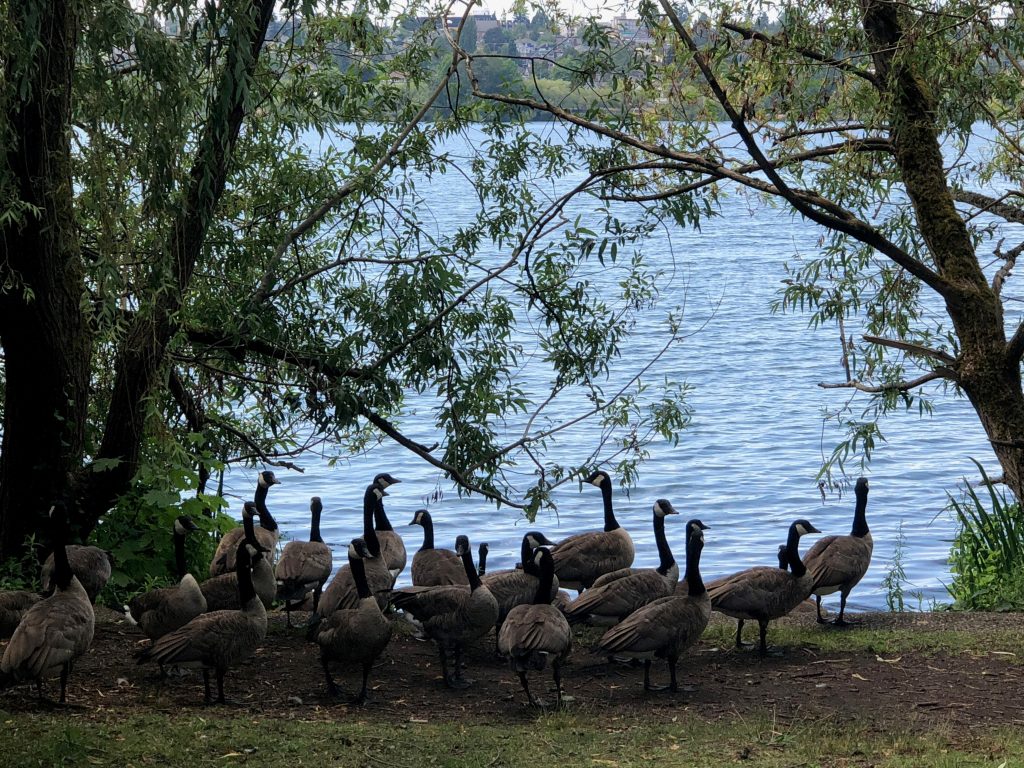 Finished reading Karen McCann's nonfiction Adventures of a Railway Nomad, How Our Journeys Guide Us Home. Checked out her webpage Enjoy Living Abroad, which led to more research about travel, particularly in Europe. I also found a nice webpage Aplins in the Alps written by a young American couple who helps "maximize your travel and minimize your budget" when traveling Europe.  Lots of useful tricks and tips – we might consider some of them as we travel through Europe in the future.
Cooked a delicious lettuce "főzelék" to use up our huge crop of lettuce. "Főzelék" is a traditional Hungarian boiled vegetable dish, something between soup and stew. Stay tuned for the recipe.