"A poignant and significant day." – said my husband, Steve, is his social media post today. It was his father's 100th birthday!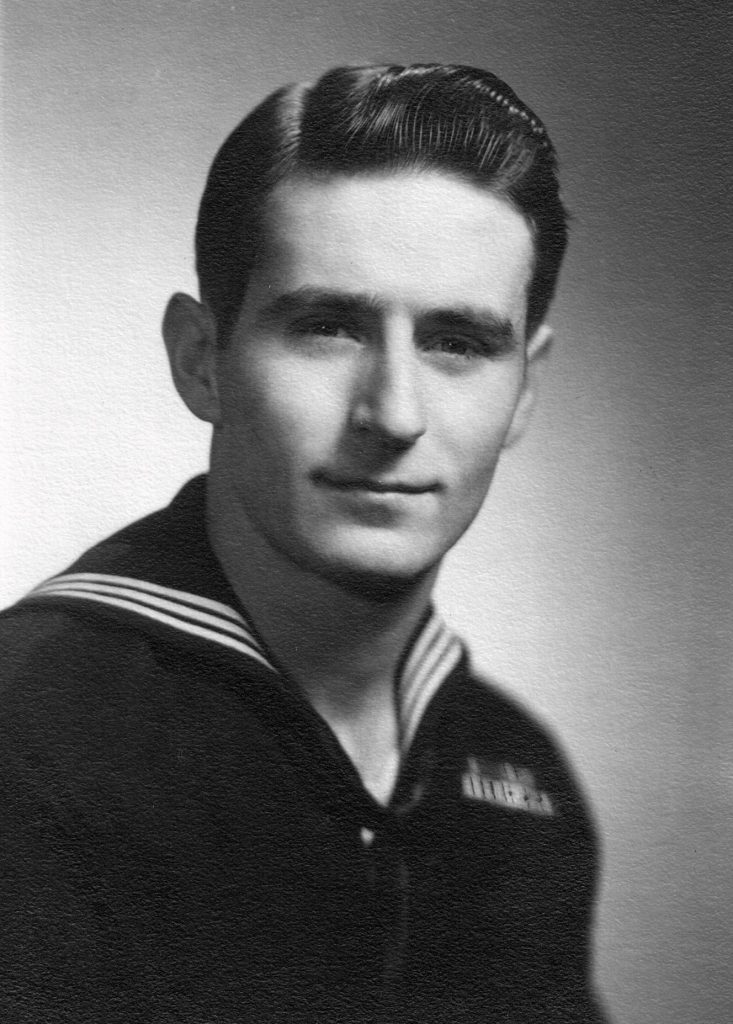 "Lester Kermit Shipe, born in Latrobe, West Virginia, the youngest of six. Died all too soon – two weeks before his 53rd birthday. Loving husband to Jane, wonderful father of five sons, a man of faith, WWII Veteran, lover of nature, and amazing sense of humor. Loved by all and still missed every day."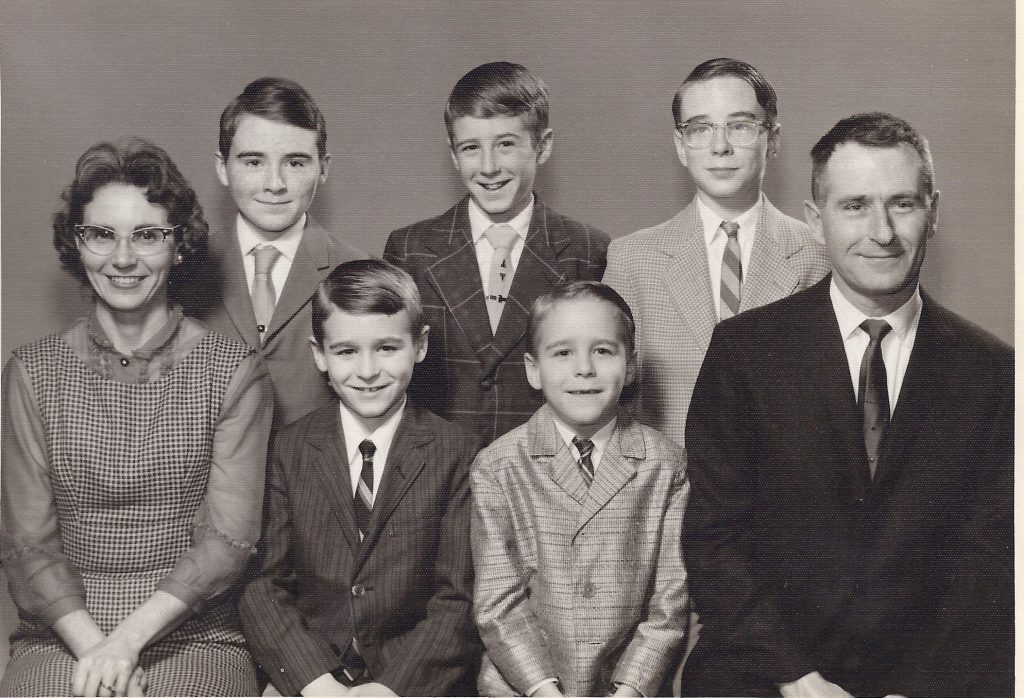 Even though I never met Steve's father, I know we would have loved each other.
Besides honoring Steve's father today, not too much happened. We got up uncharacteristically early to go to the dentist (our family friend in Redmond) to get our teeth cleaned. Yay! We beat the traffic and were back before 10 am.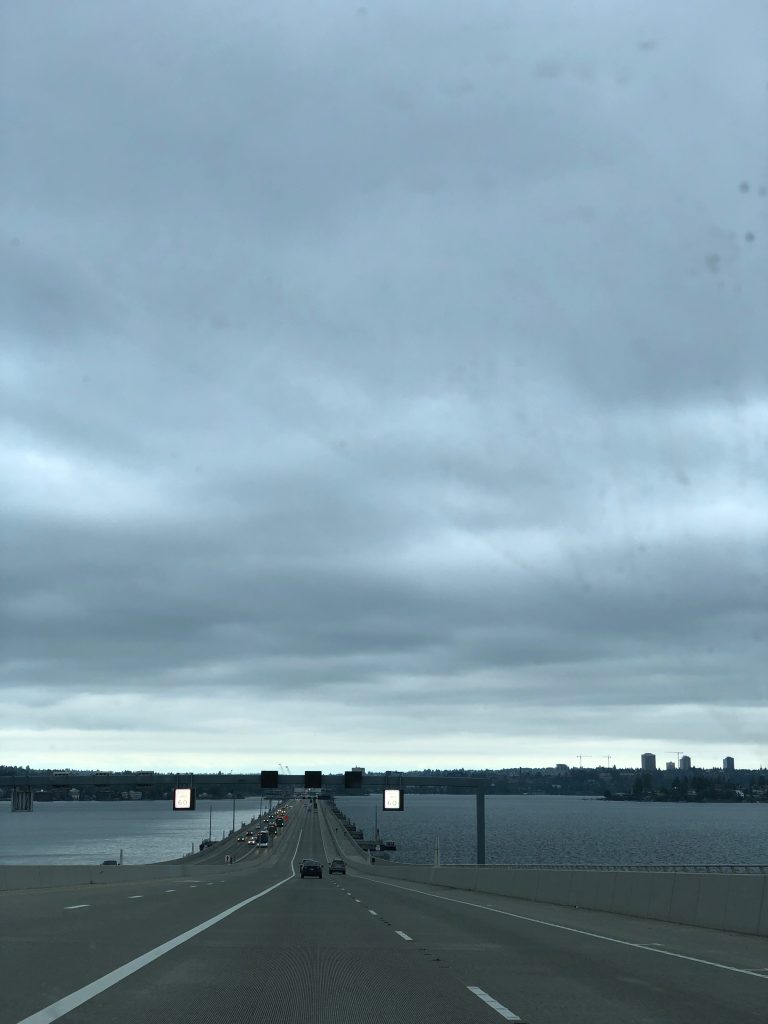 Lots of time spent in the kitchen: cleaning out the refrigerator and freezer type of cooking. Reading, writing. Gray sky; rain almost the whole day. Cold in the afternoon and evening – we even needed to turn the heating on.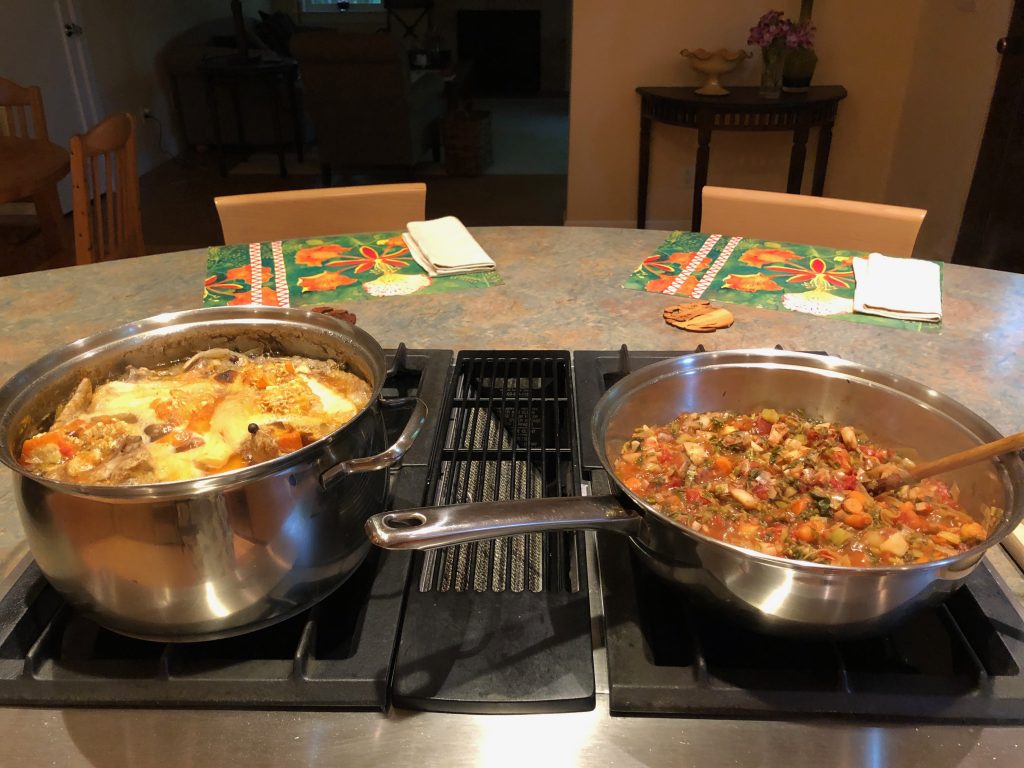 Update about the deck: Drywalls for finishing the garage were delivered, but that's all. Our forsythia found it's way down from the deck to the courtyard. I like it in its new place.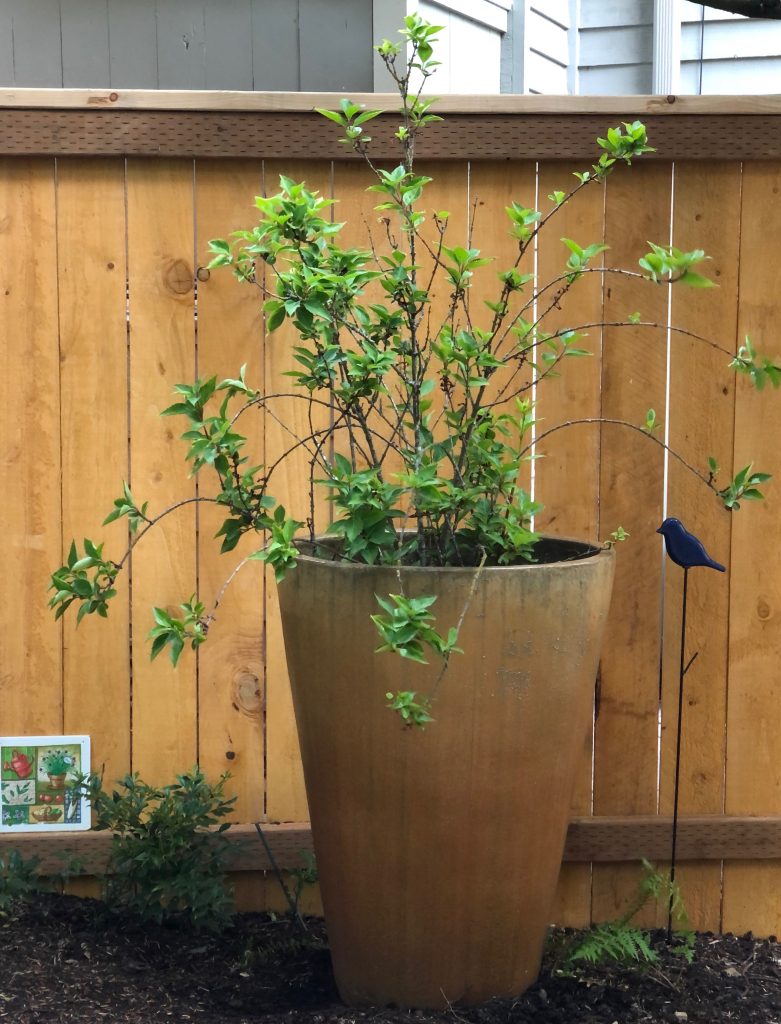 Remembering these colorful flowers from this day last year – when we still had summer.