A visit to this beautiful and peaceful garden in South Seattle was on my list for a long time.  Today this wish has finally been realized.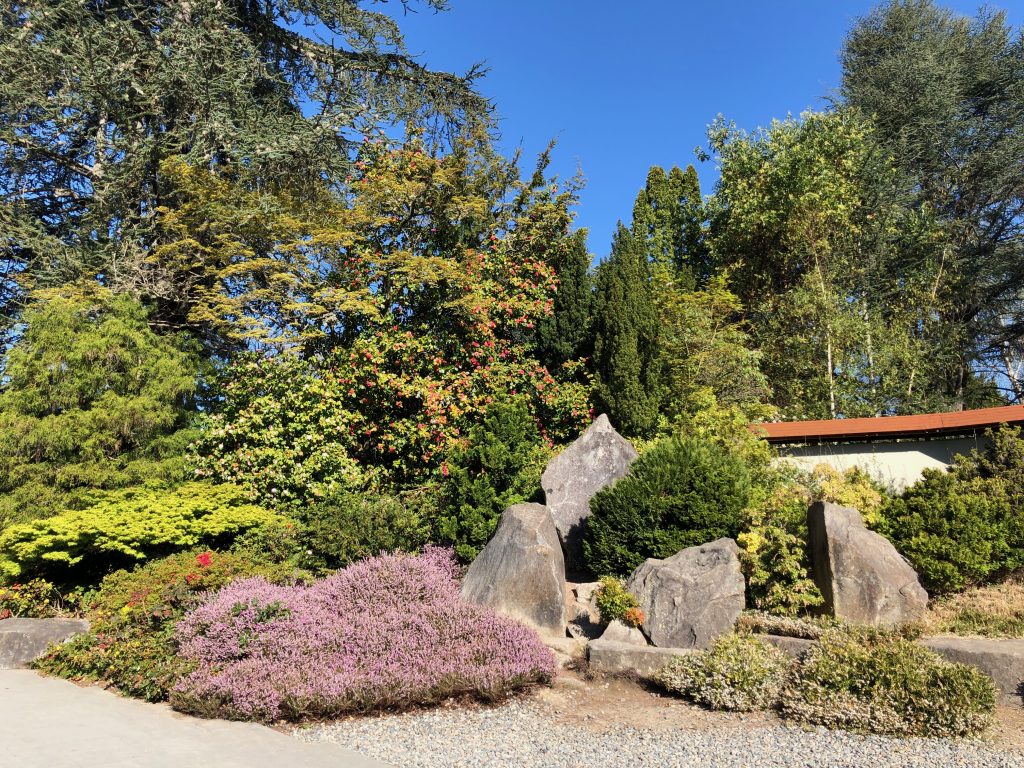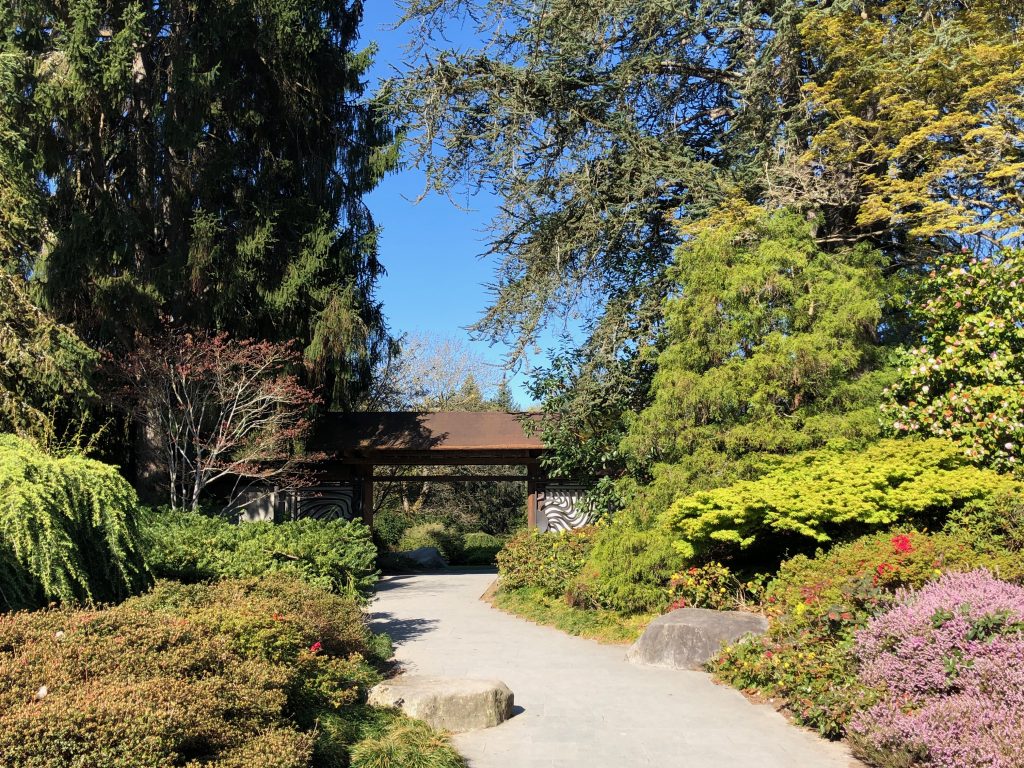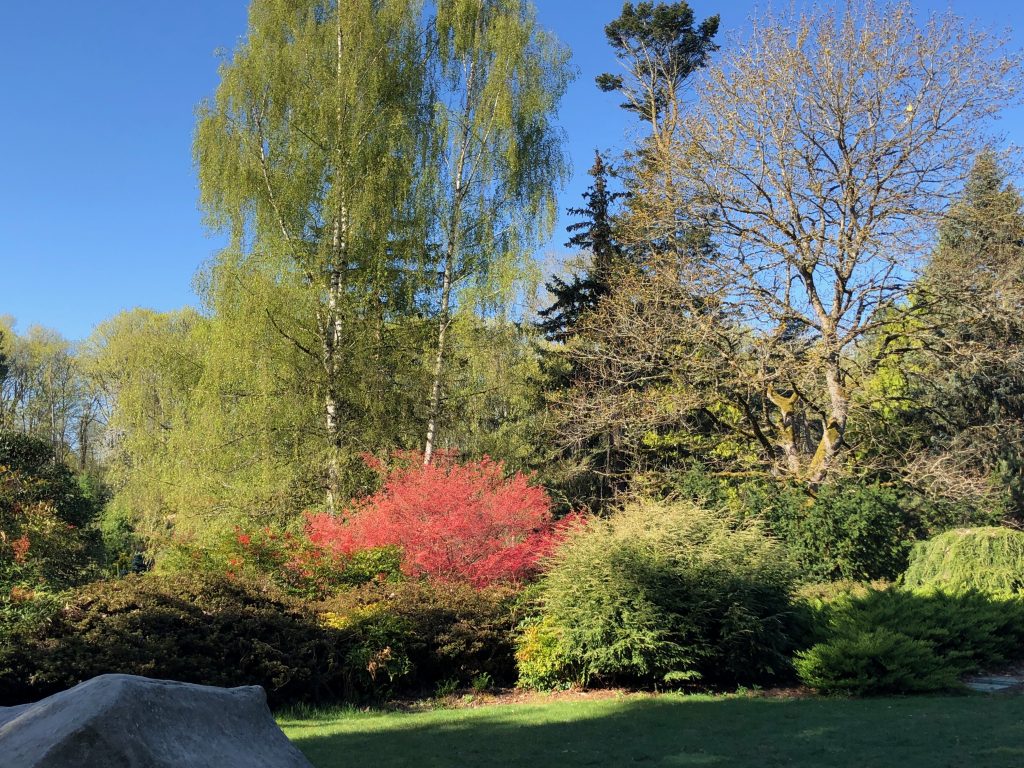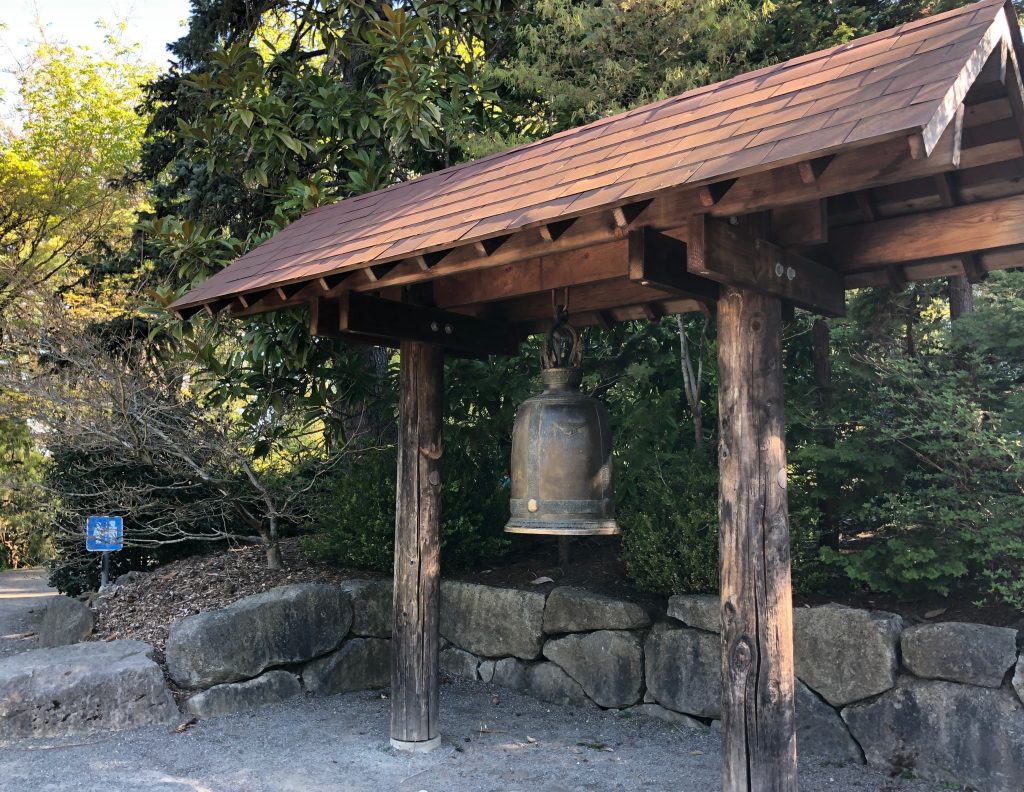 When Katie, one of our school's librarians, sent out an email to the faculty yesterday that a walk in the Kubota Garden will take place this morning, Steve and I decided that we will go and enjoy a walk as well as the company of people who might show up.  It turned out that the group was quite small – only five of us (Katie, her husband and one of their daughters, and the two of us – not counting their lovely dog).  But by this way we could truly adhere to Washington State's guidelines for visiting a park during a pandemic.  (No more than five people in a group and mask up!)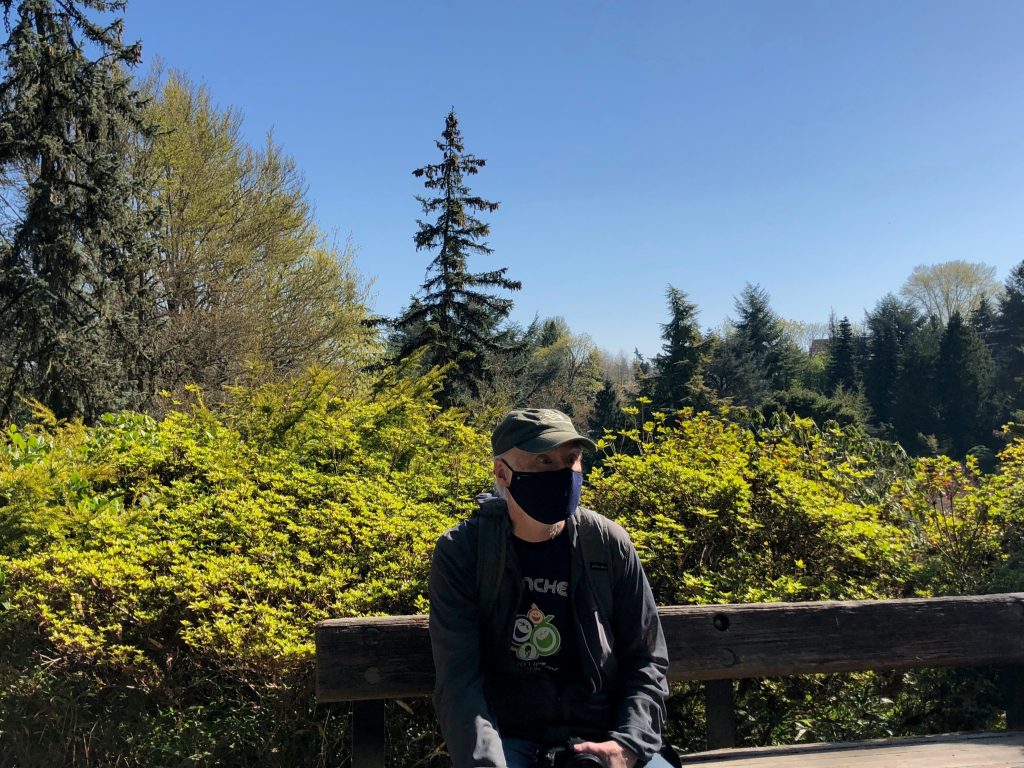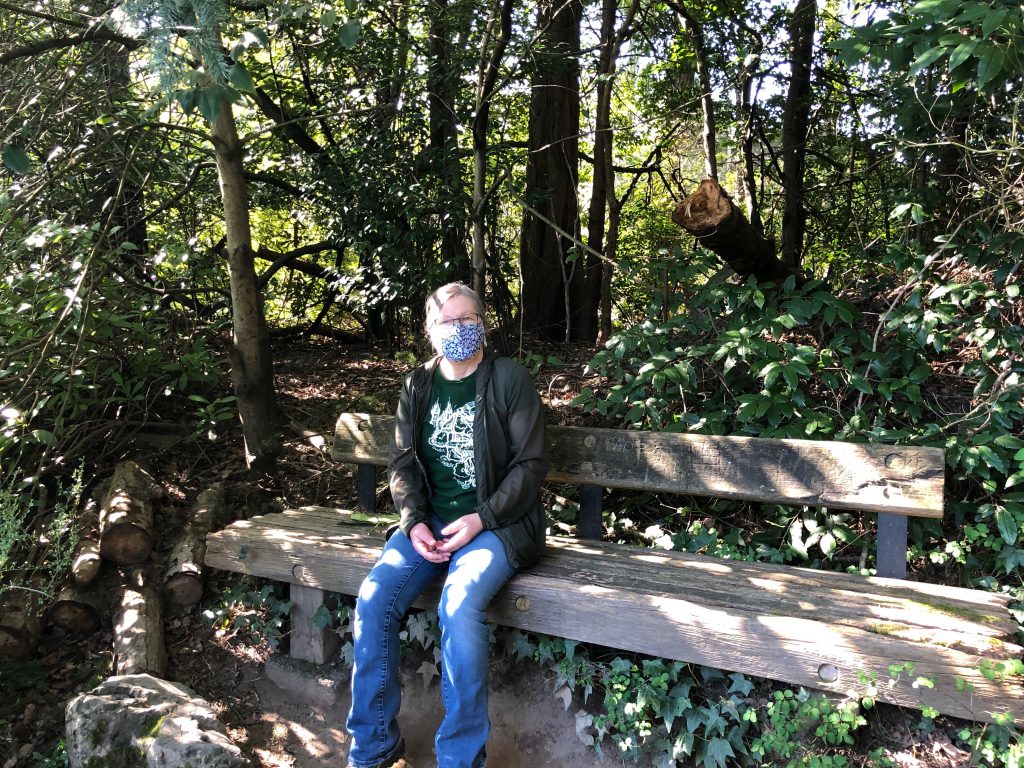 Kubota Garden is one of the most beautiful ones I've visited in Seattle.  It has developed from a family garden of Fujitaro Kubota, a self-taught gardener, to its current state over many years of labor by the Kubota family.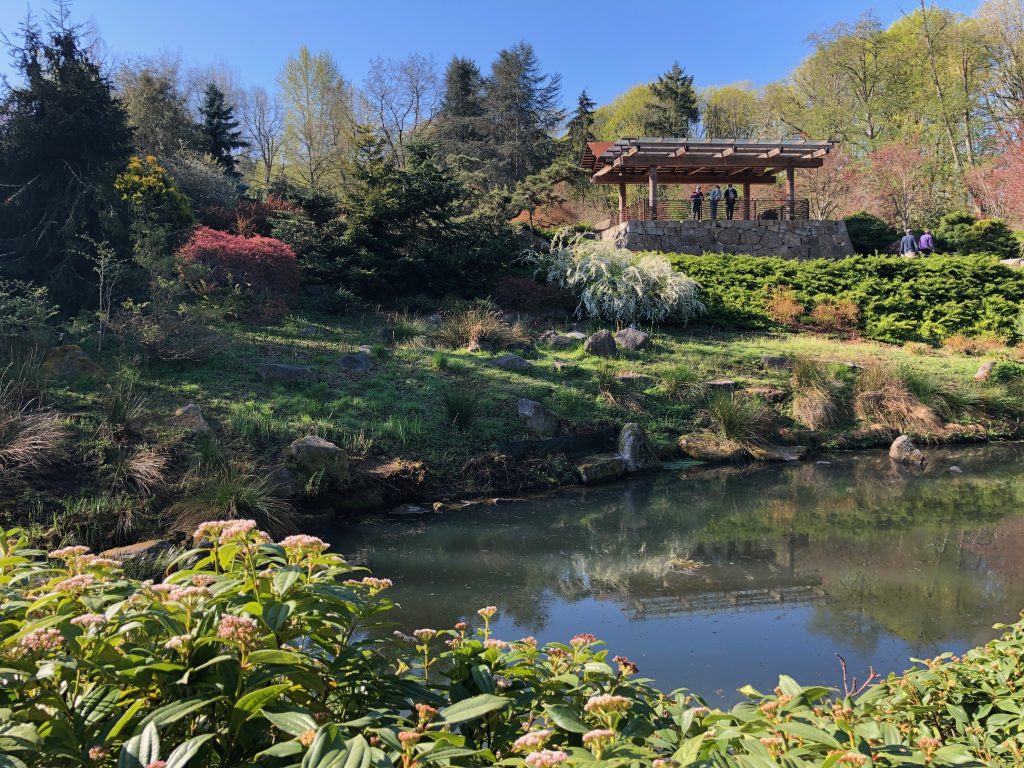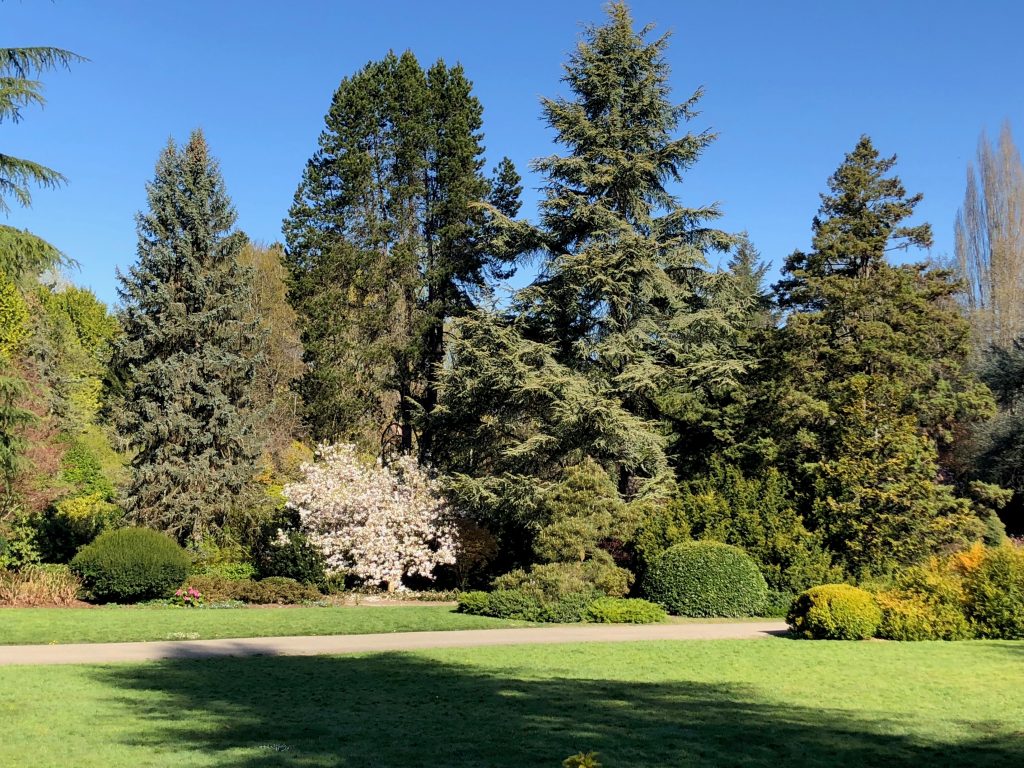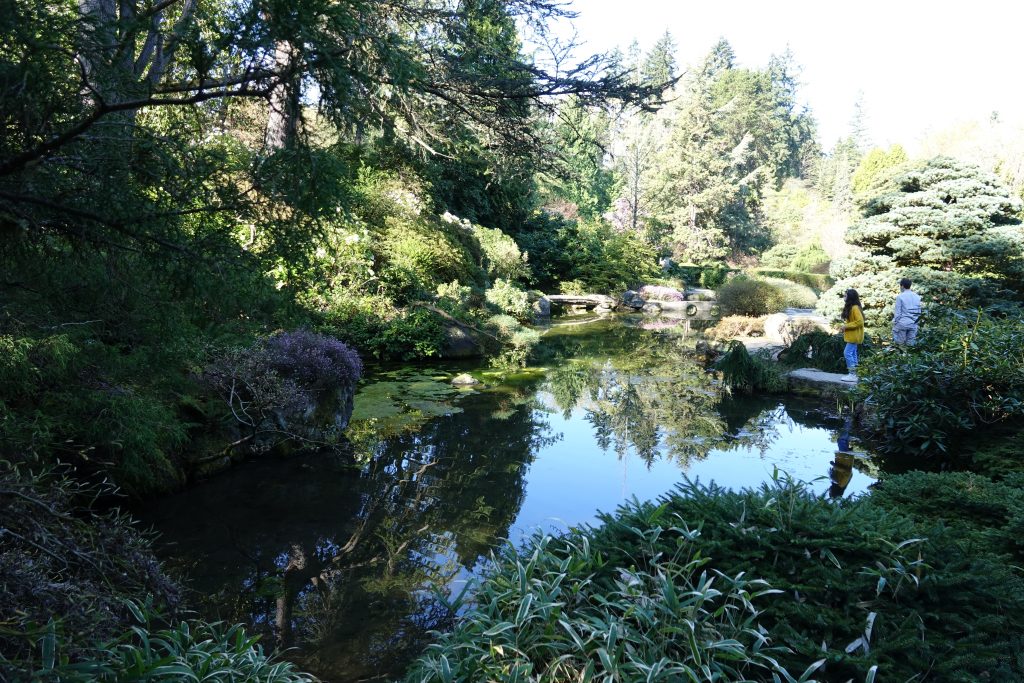 Mr. Kubota came to the U.S. from Japan in 1907.  He eventually settled in Seattle, and started a landscaping business in 1923.  "Kubota Garden began as a place to showcase Fujitaro's work for future clients," I read on the Garden's webpage.  Mr. Kubota had a vision that his garden would one day be a place available for the public to enjoy.  The City of Seattle purchased the 20-acre garden from the family in 1987, so now many visitors can enjoy this unique place.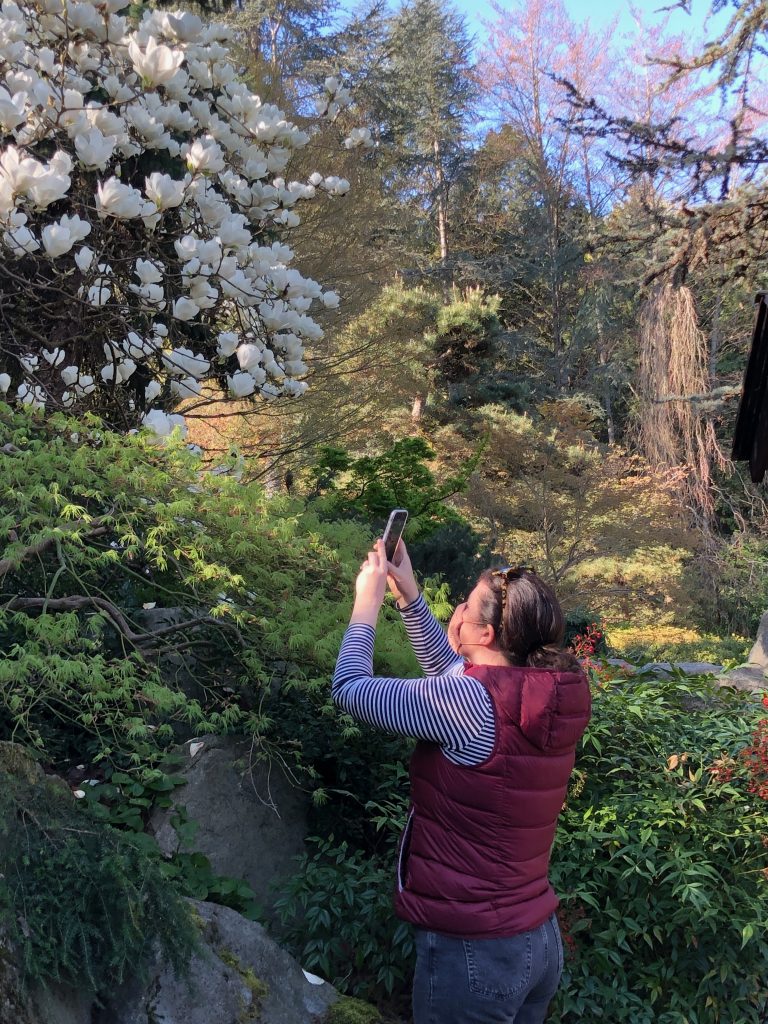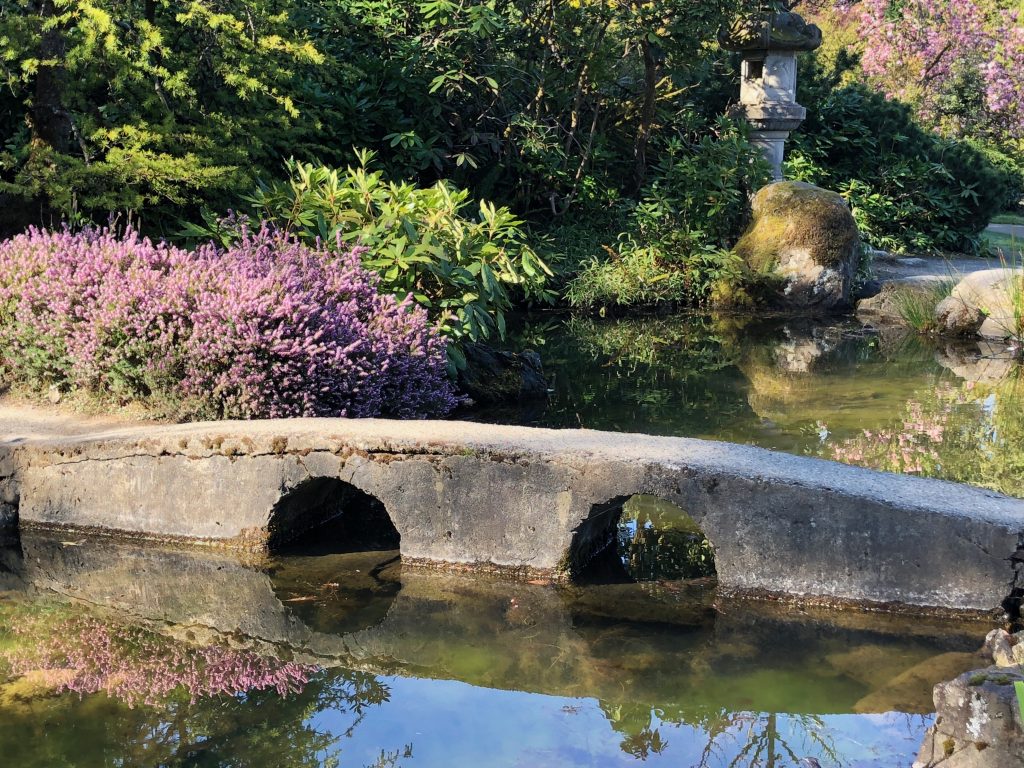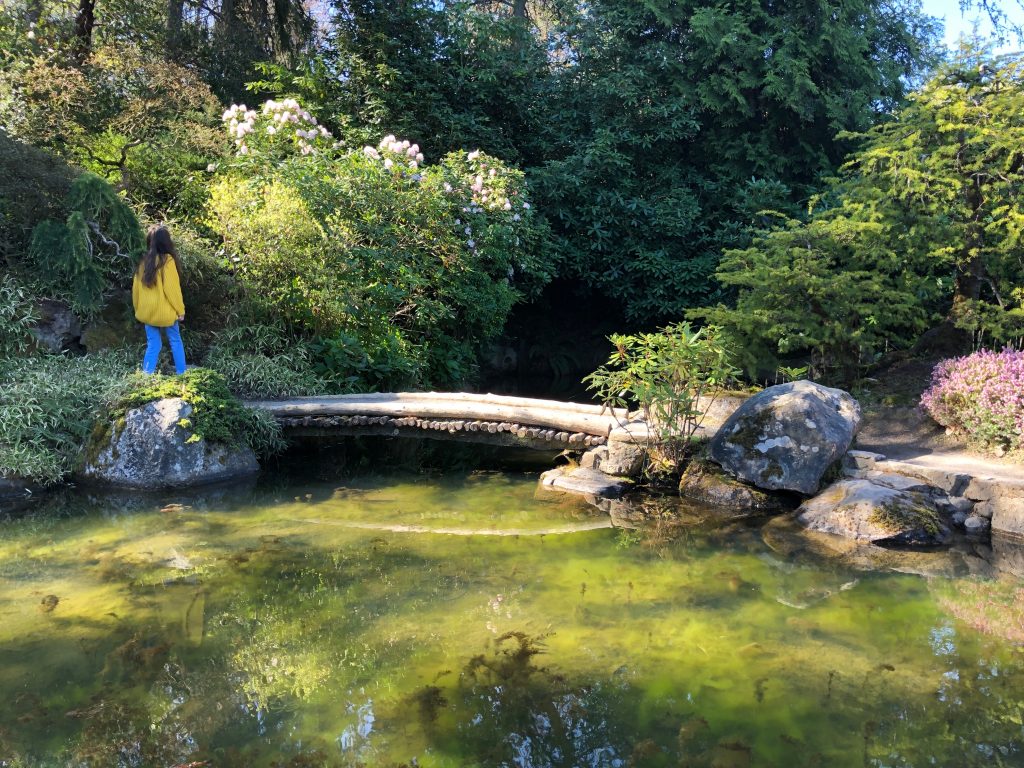 Kubota Garden is not just a garden; it's a temple, a park, a cultural display.  It's a serene and quiet place.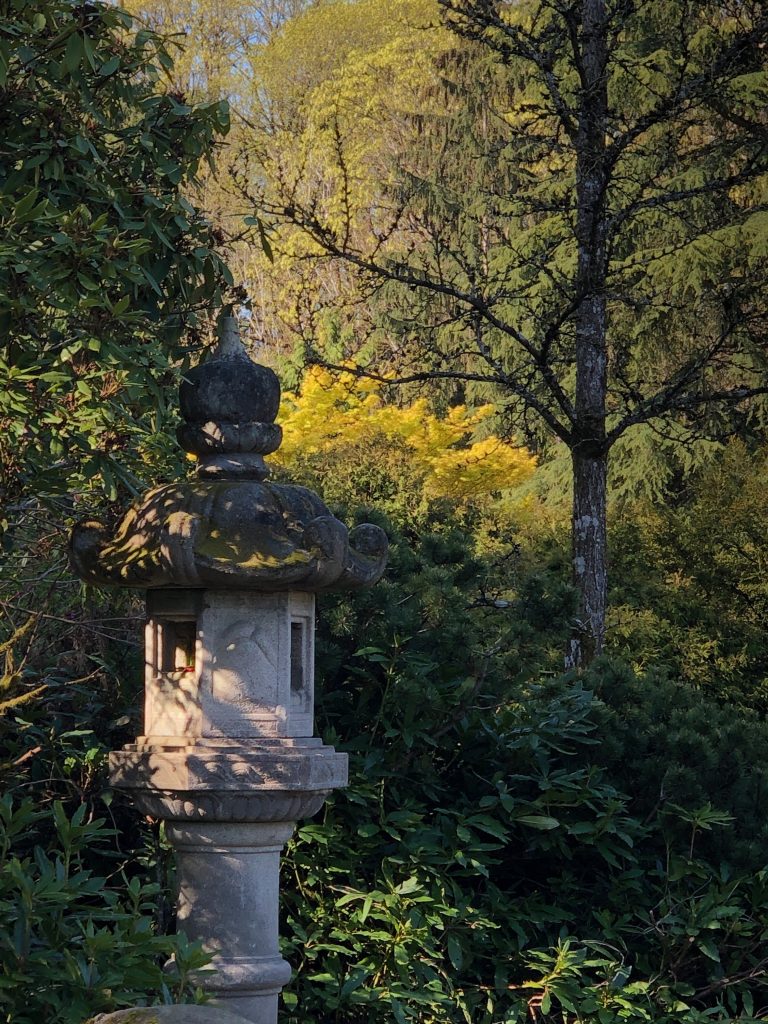 There are many native Pacific Northwest trees displayed in Japanese garden esthetics.  There is water, there is stone, and there are plants.  We saw a resident turtle and fish in the pond, and ducks in the water.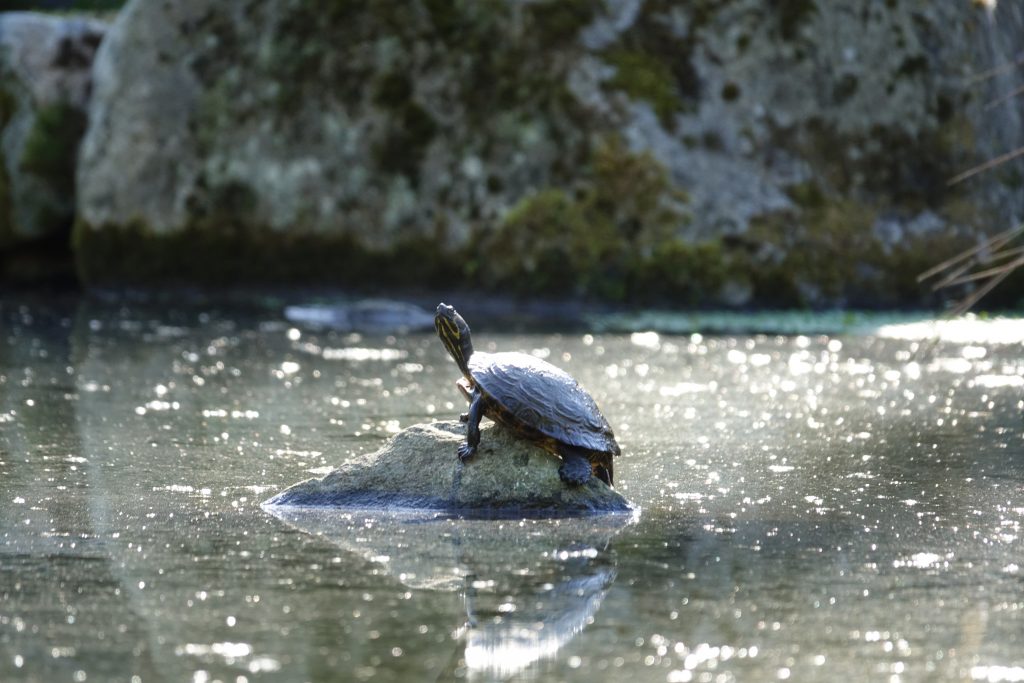 We walked up to the Terrace that overlooks the garden.  We walked on the many trails through the garden enjoying the views and the April flowers.  We crossed many bridges and enjoyed the sound of numerous waterfalls.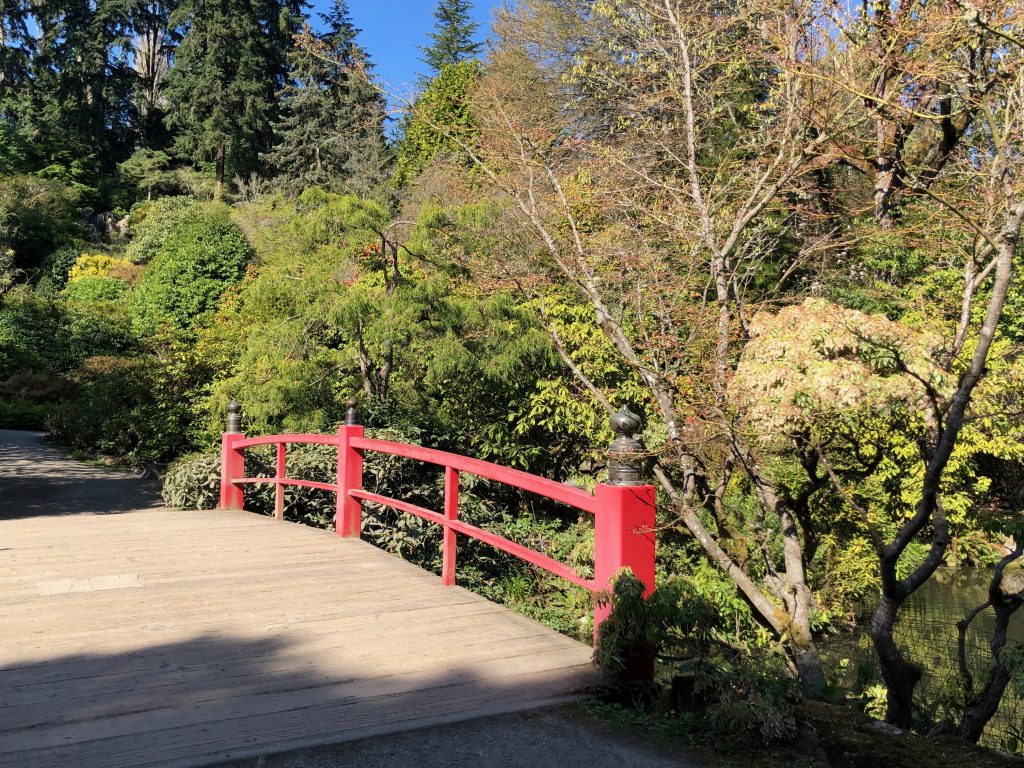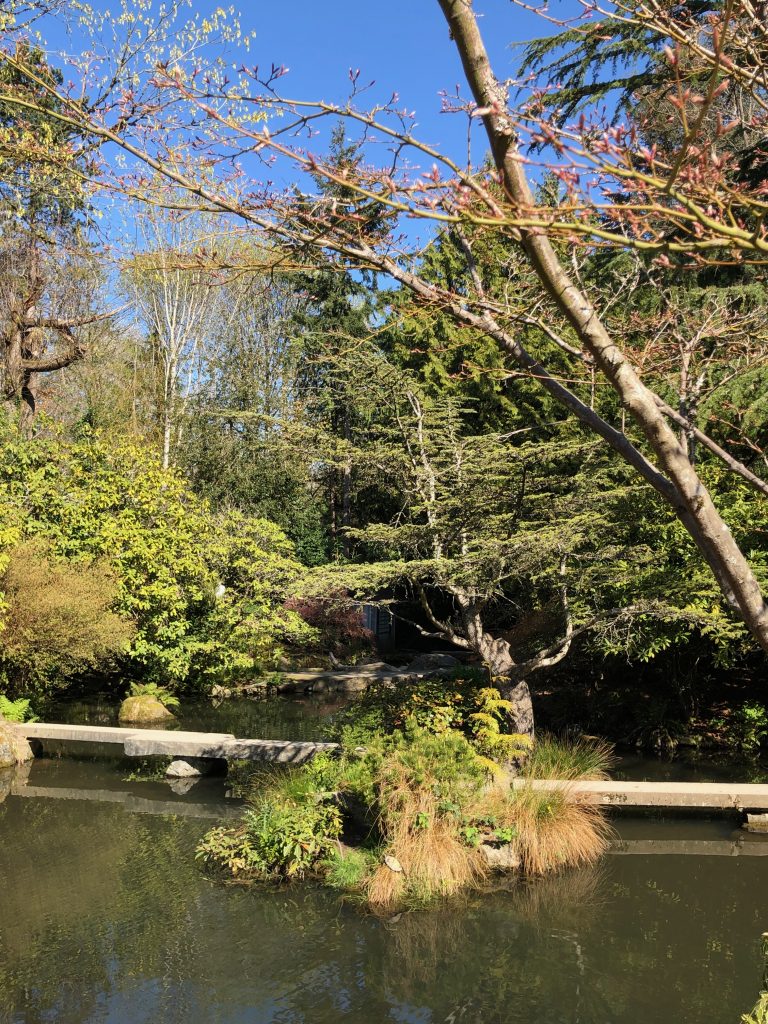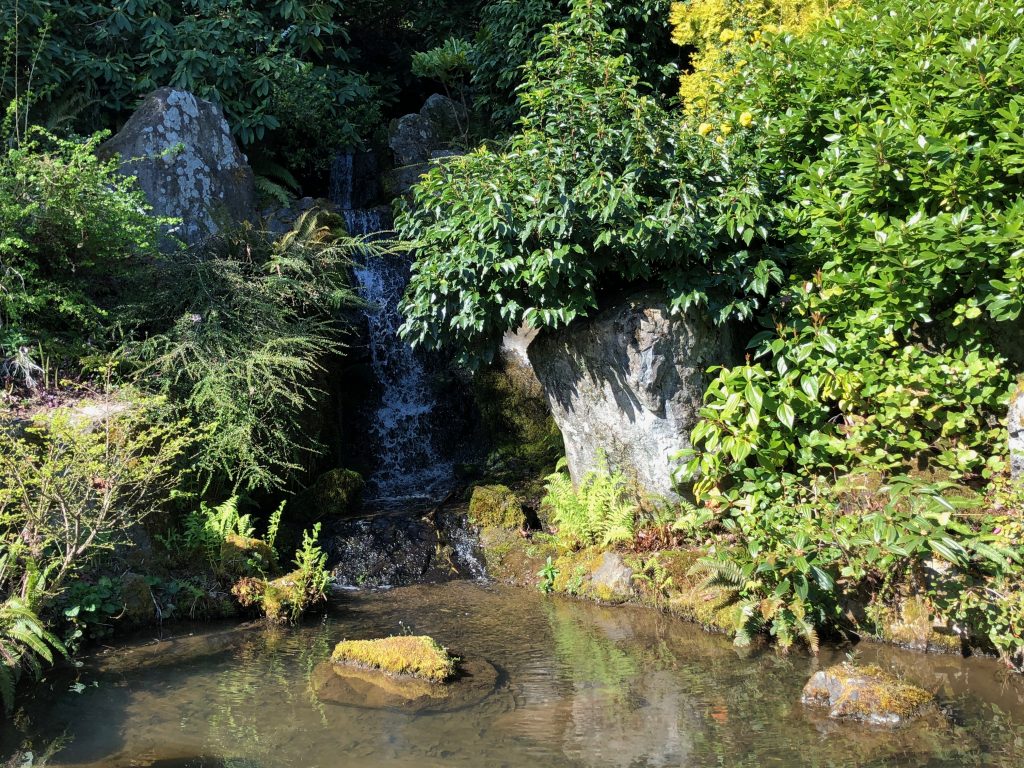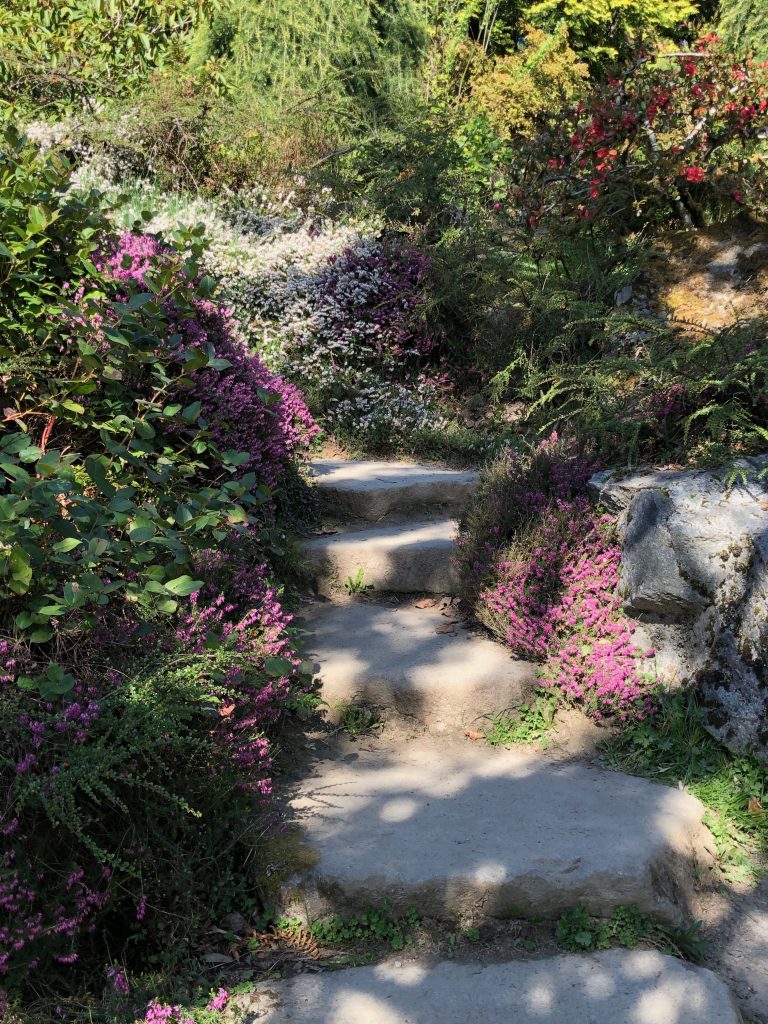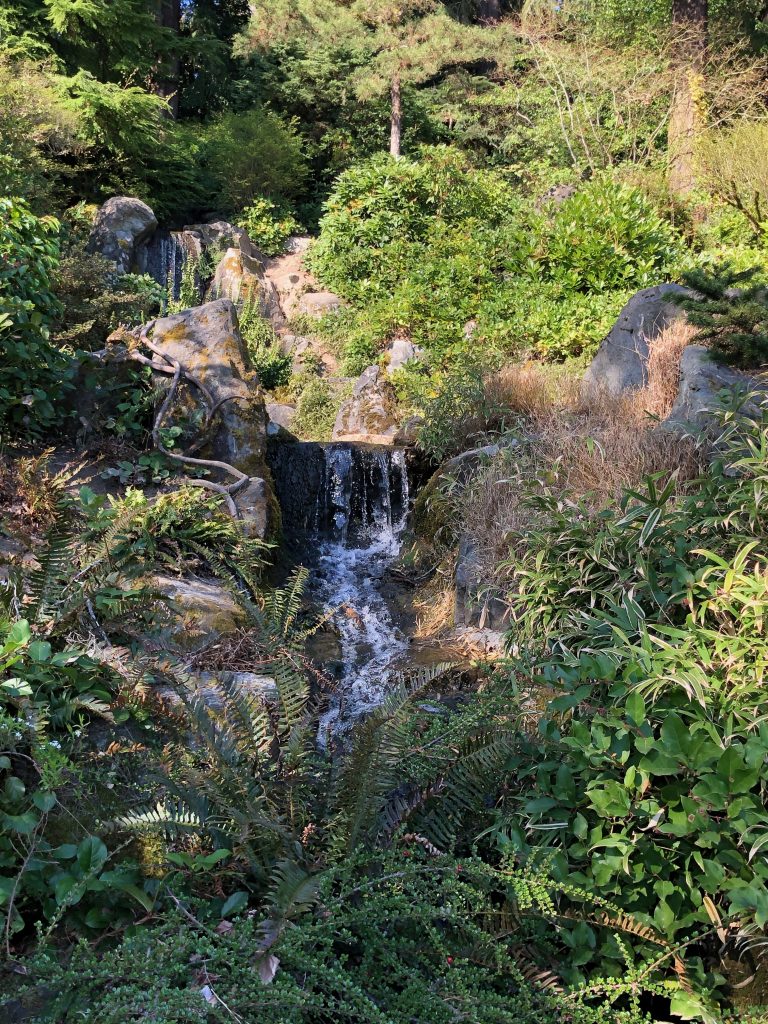 Kubota Garden is a truly beautiful place for enjoying nature.  I know, I will be back in the future.