2008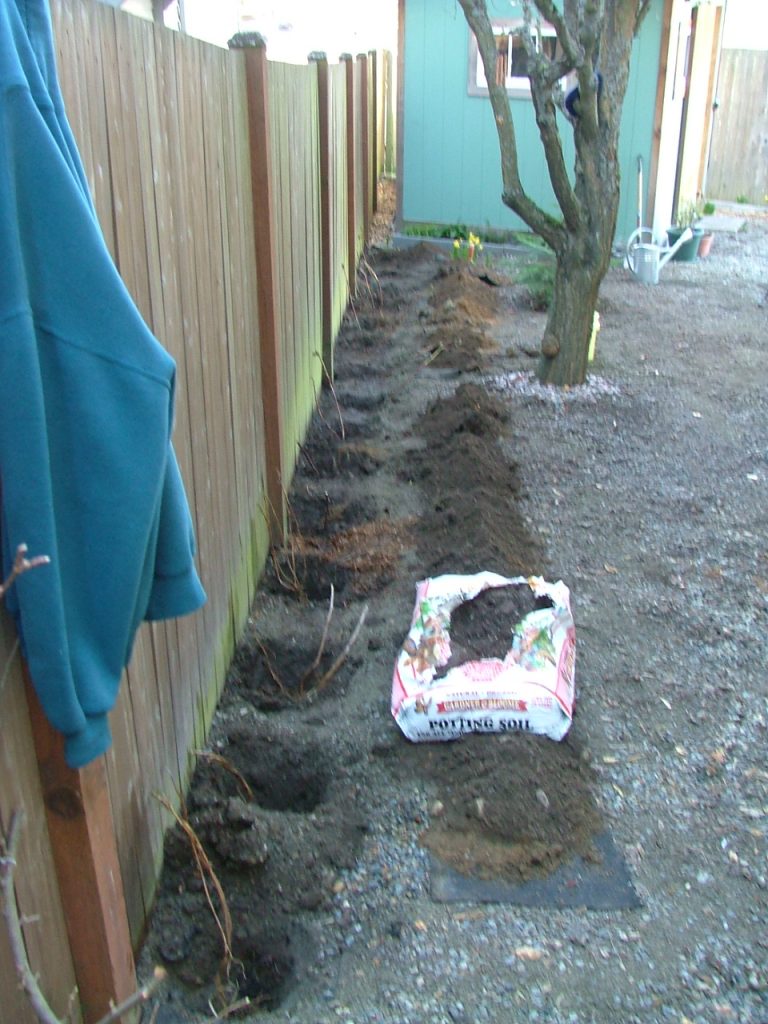 Planting our new raspberries.
Málnabokrokat ültetünk.
2009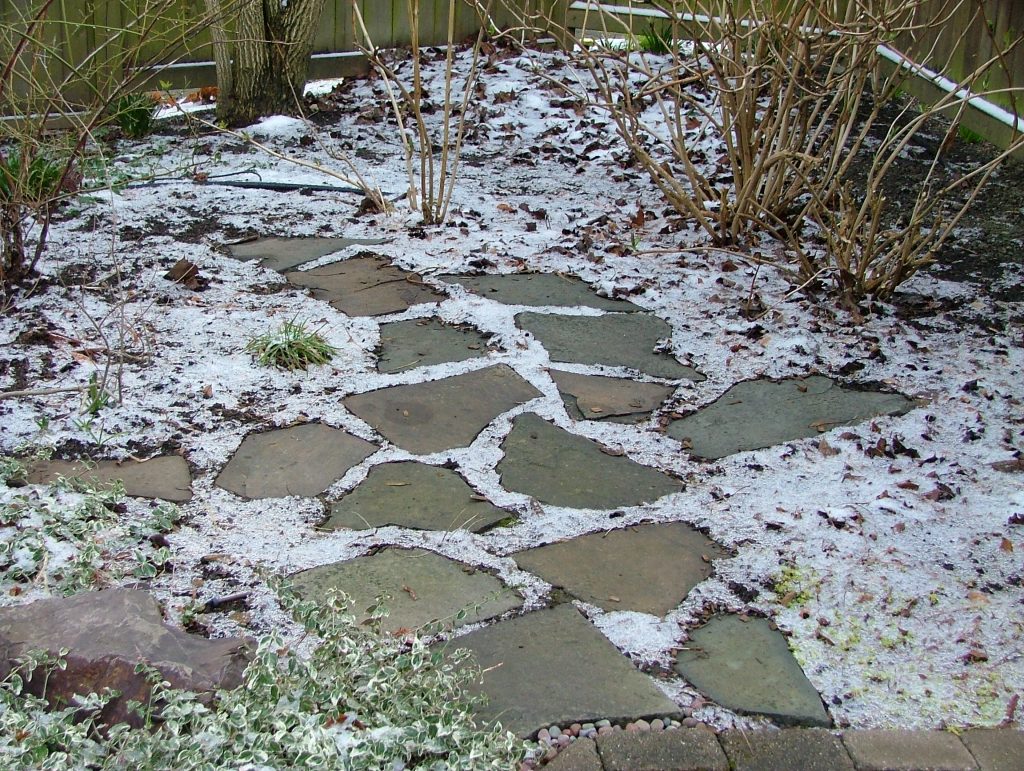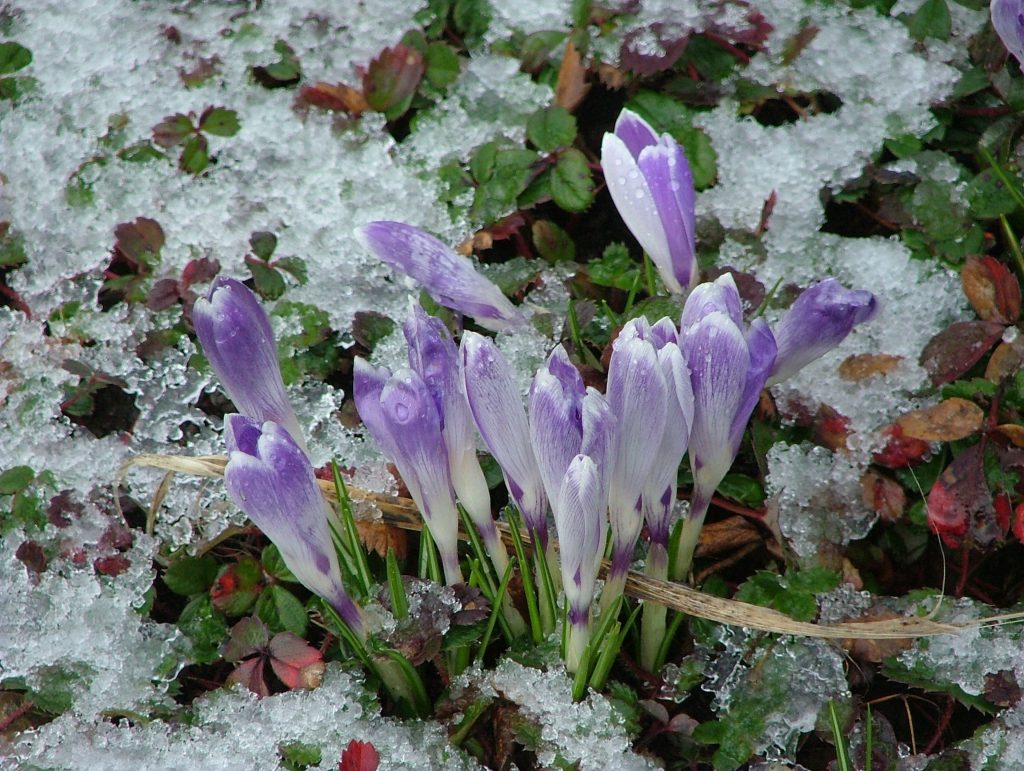 The garden in the morning after a short hail storm.
A reggeli kert a rövid jégeső után.
2015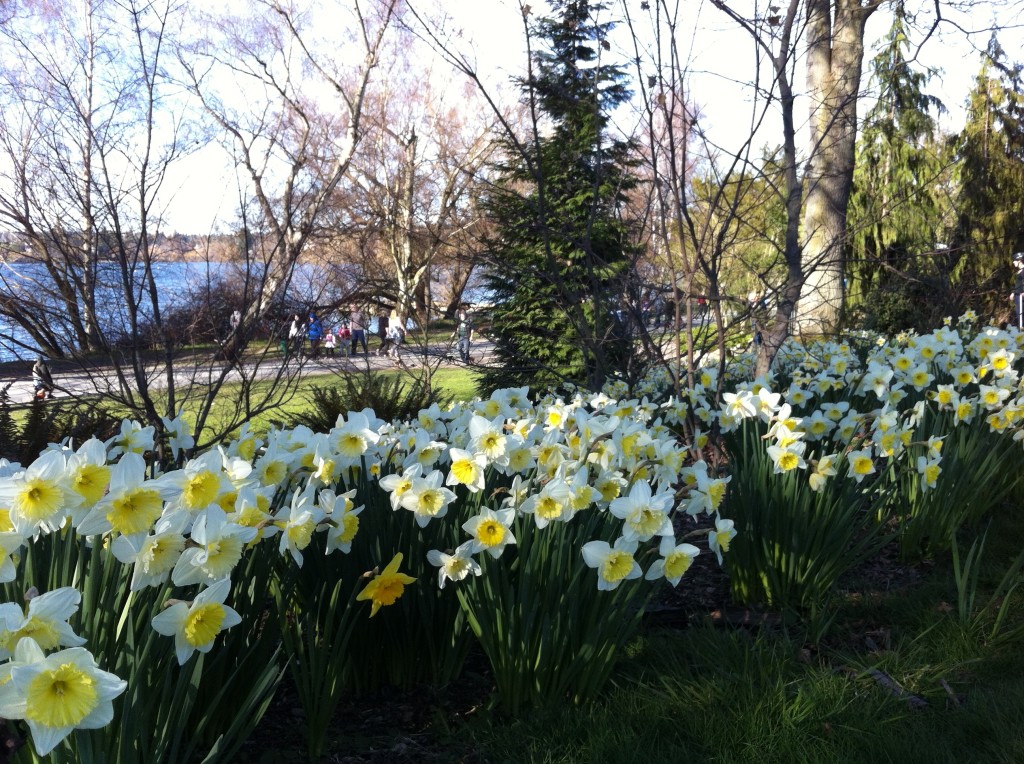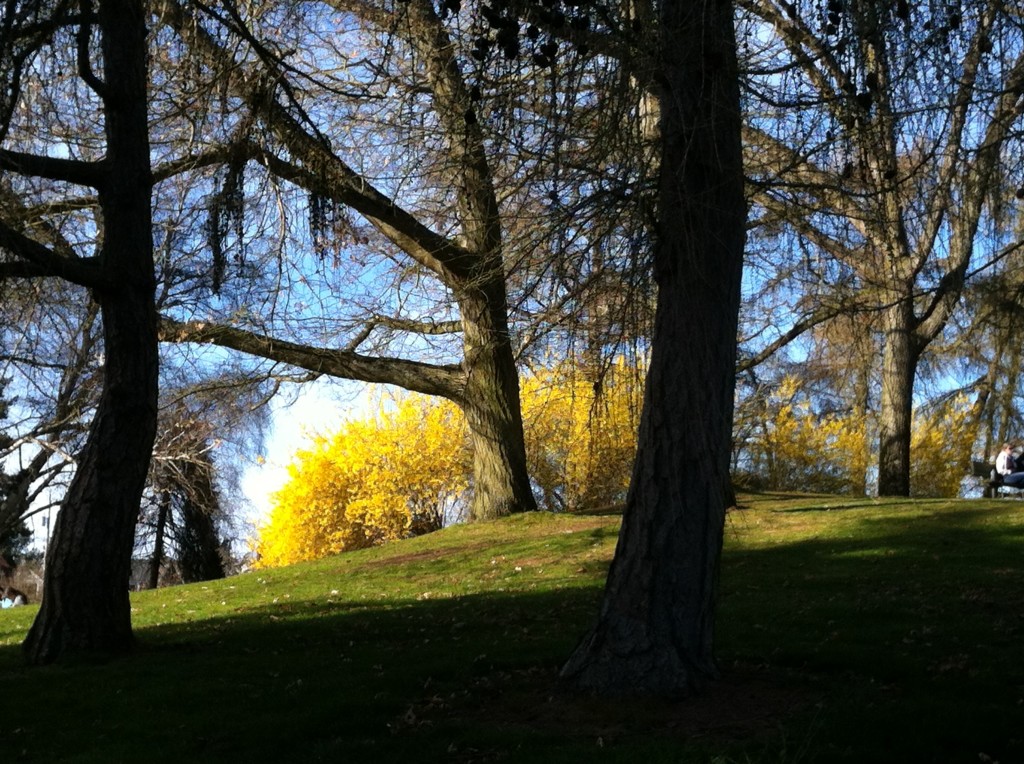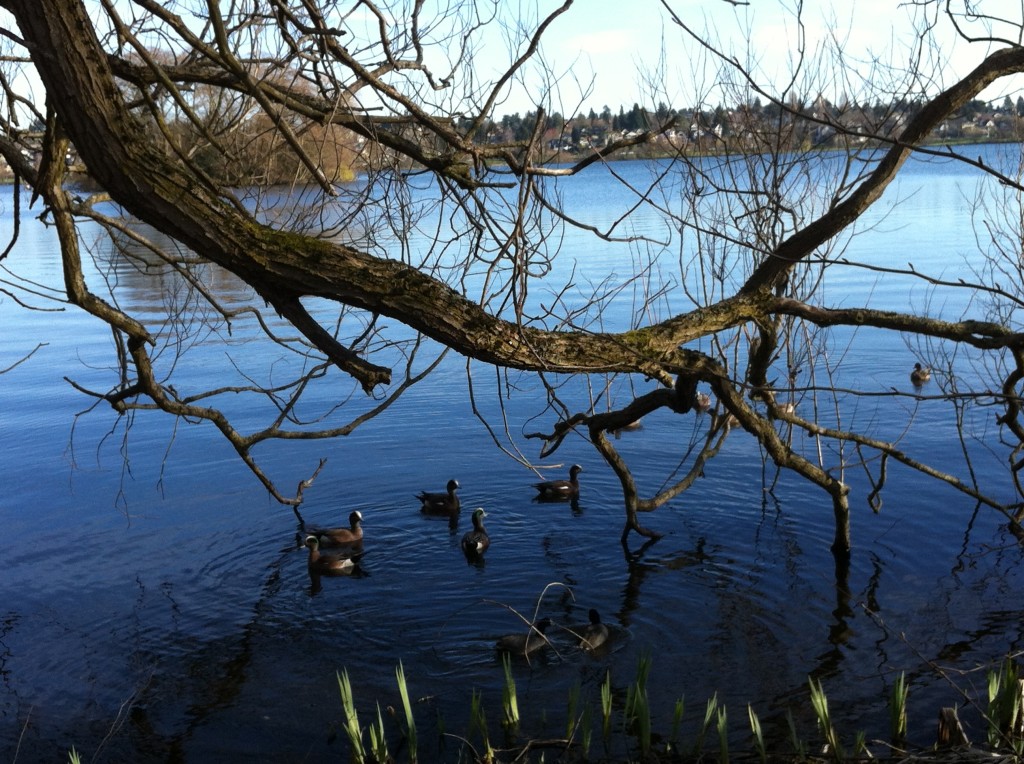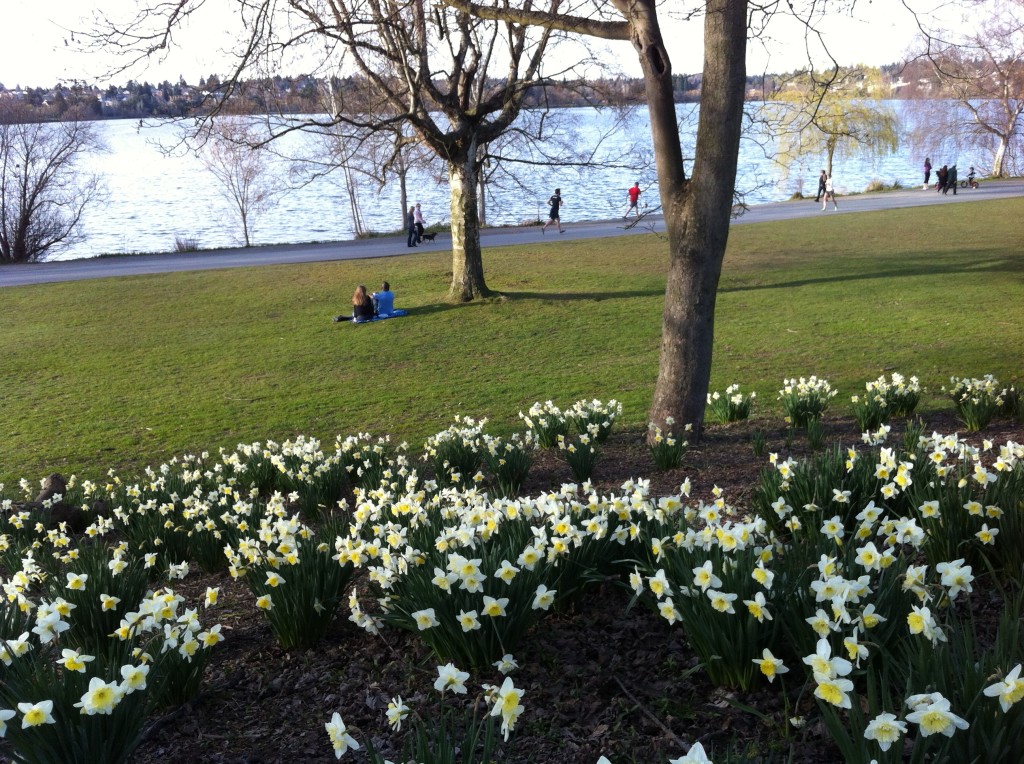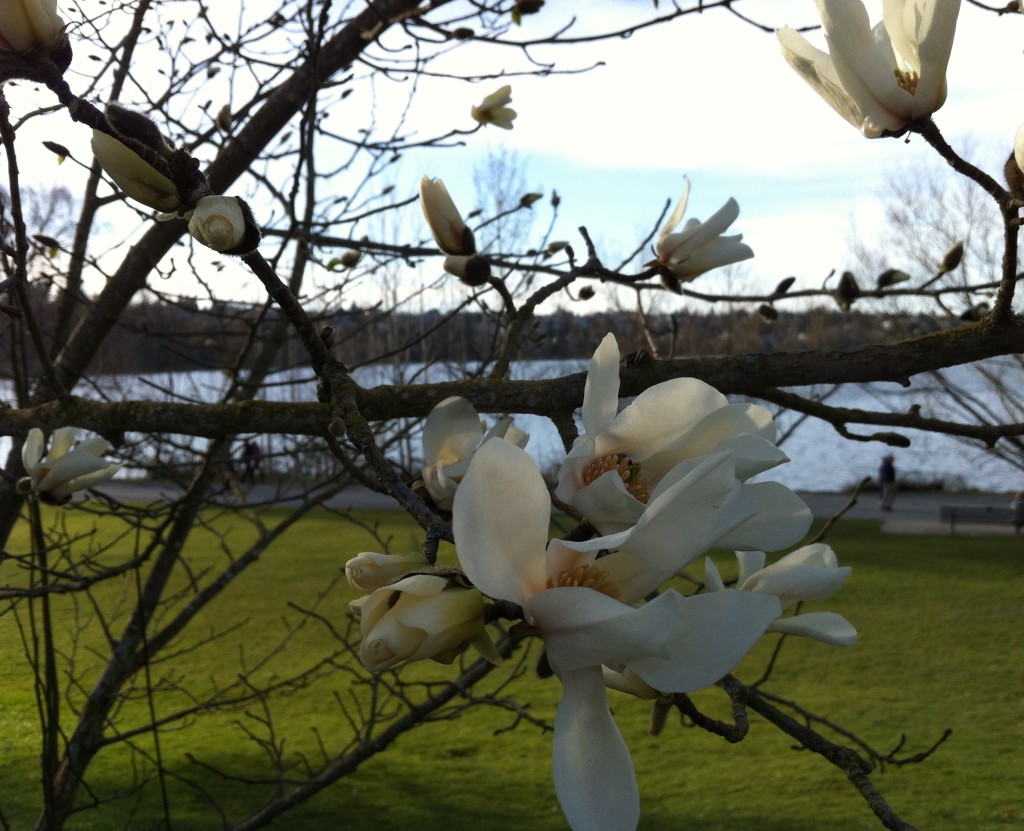 Spring on our walk around Green Lake.
Séta a Green Lake tó körül.  Igazi tavasz van ma.
2017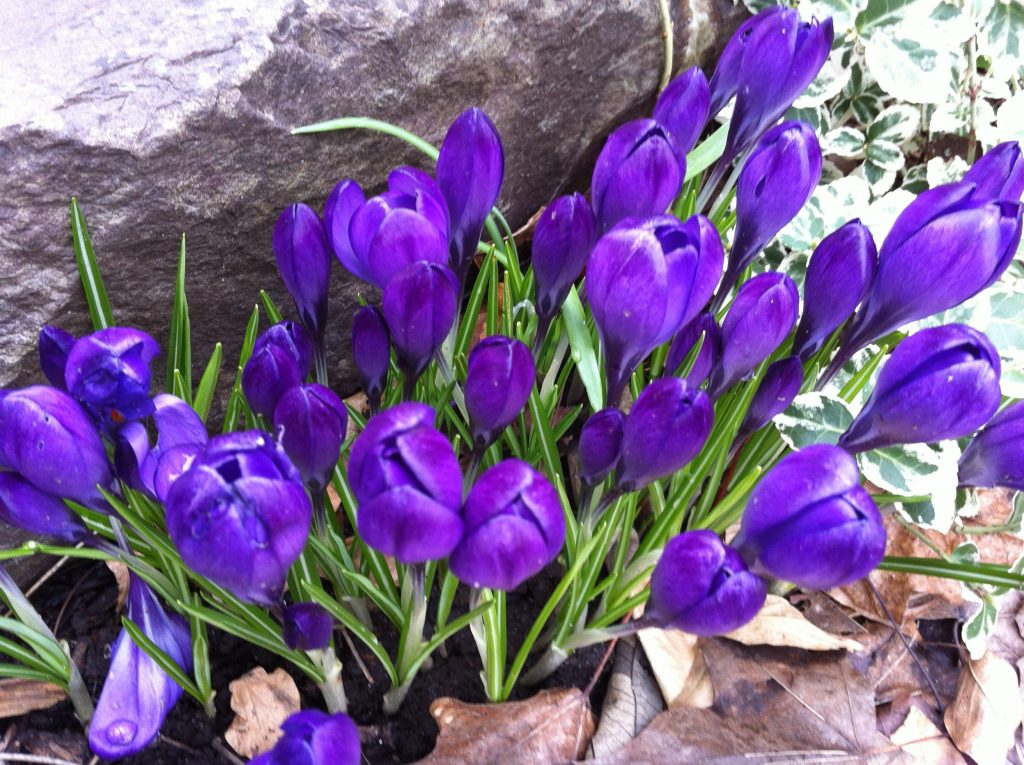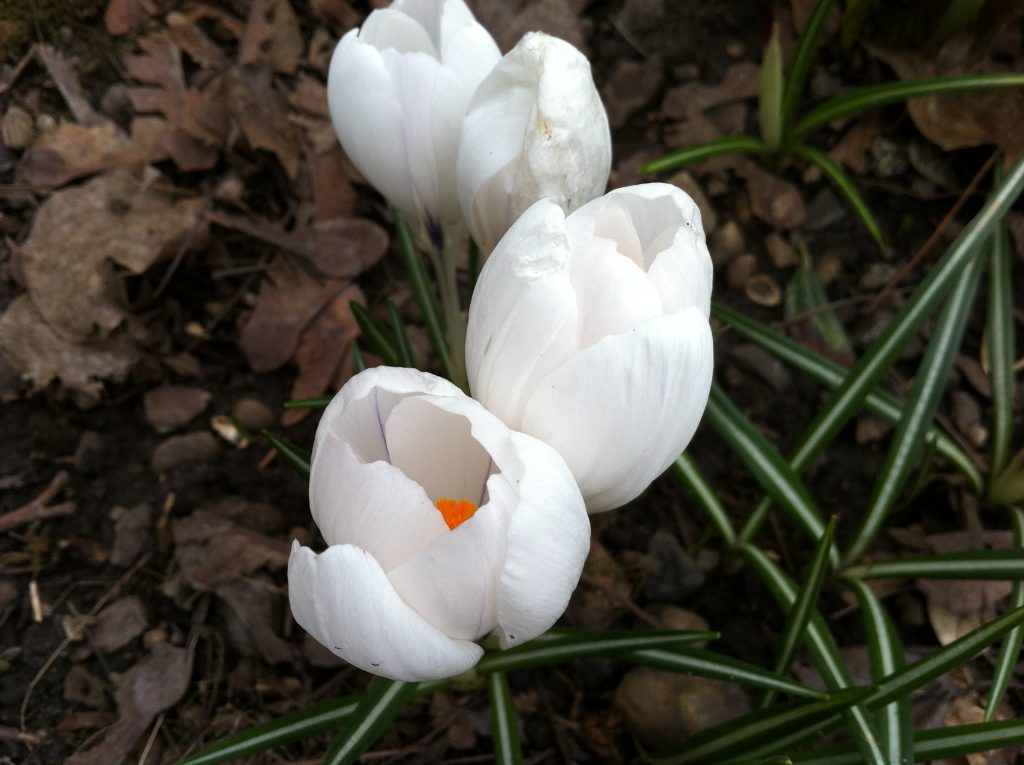 Purple and white garden sampler.
Lila és fehér a kertünkben.