Beautiful handcrafted baskets, bags, and hats in a small market in Maroantsetra.  The marketplace sells many household goods and fruits and vegetables, but it's known for the raffia hats and bags.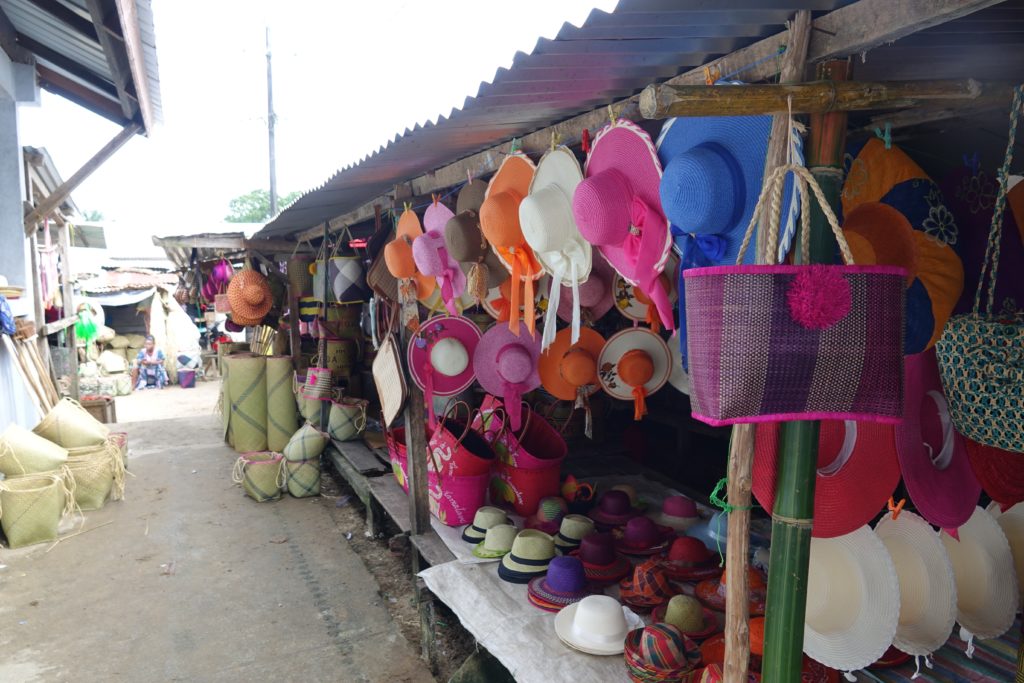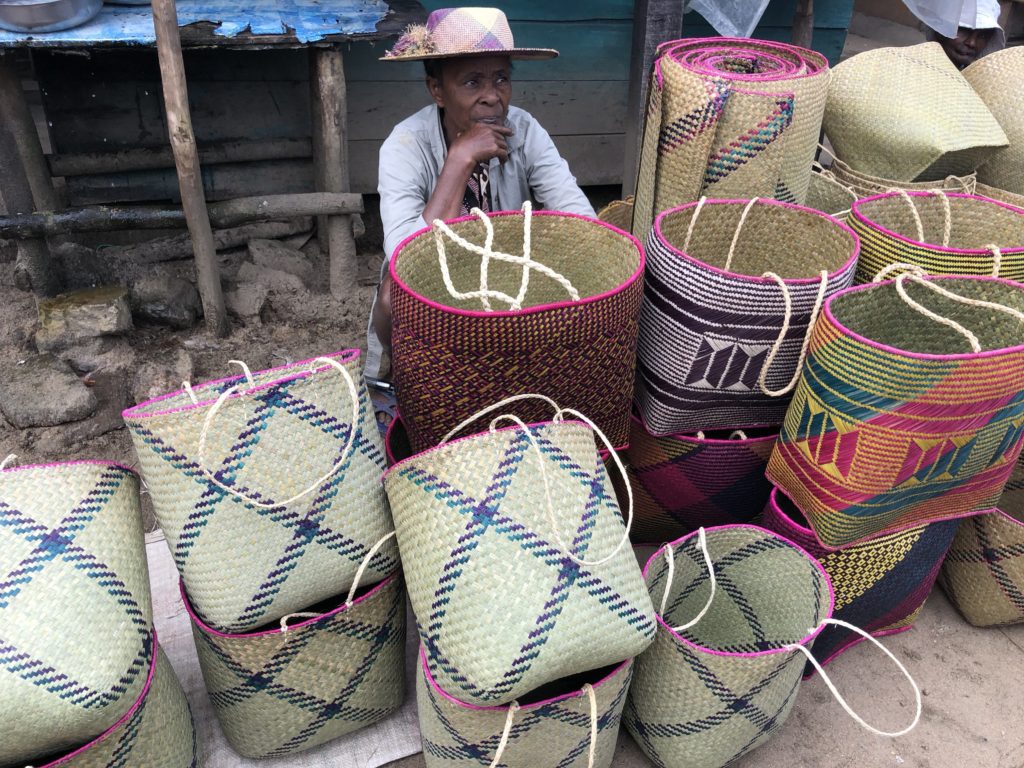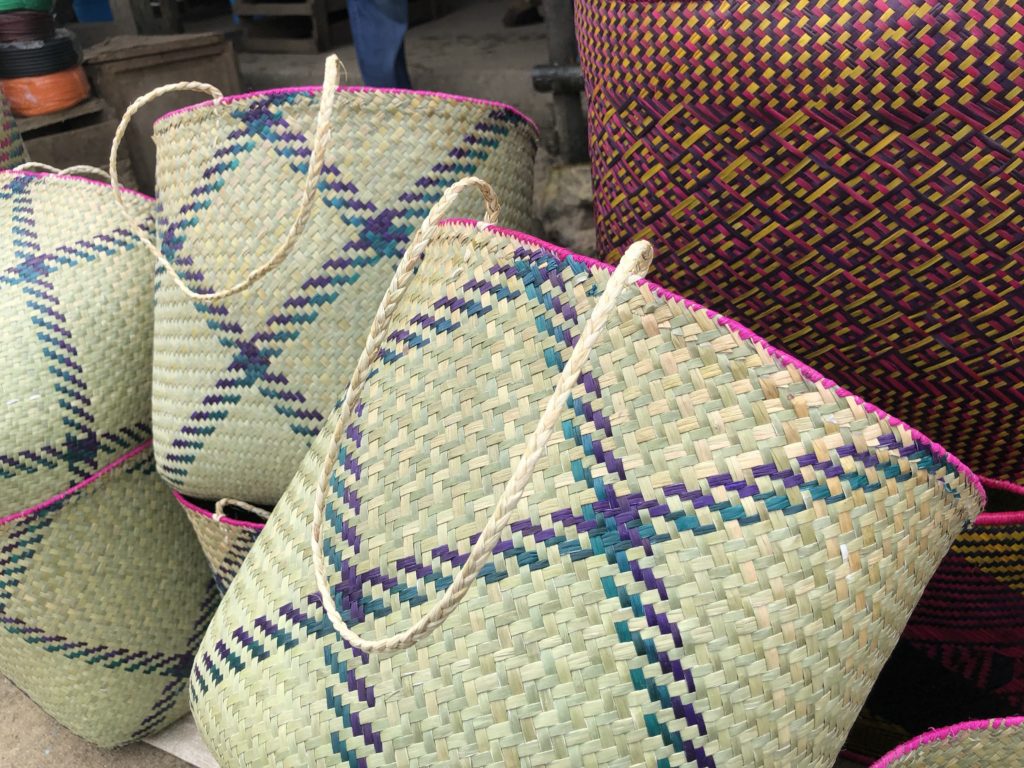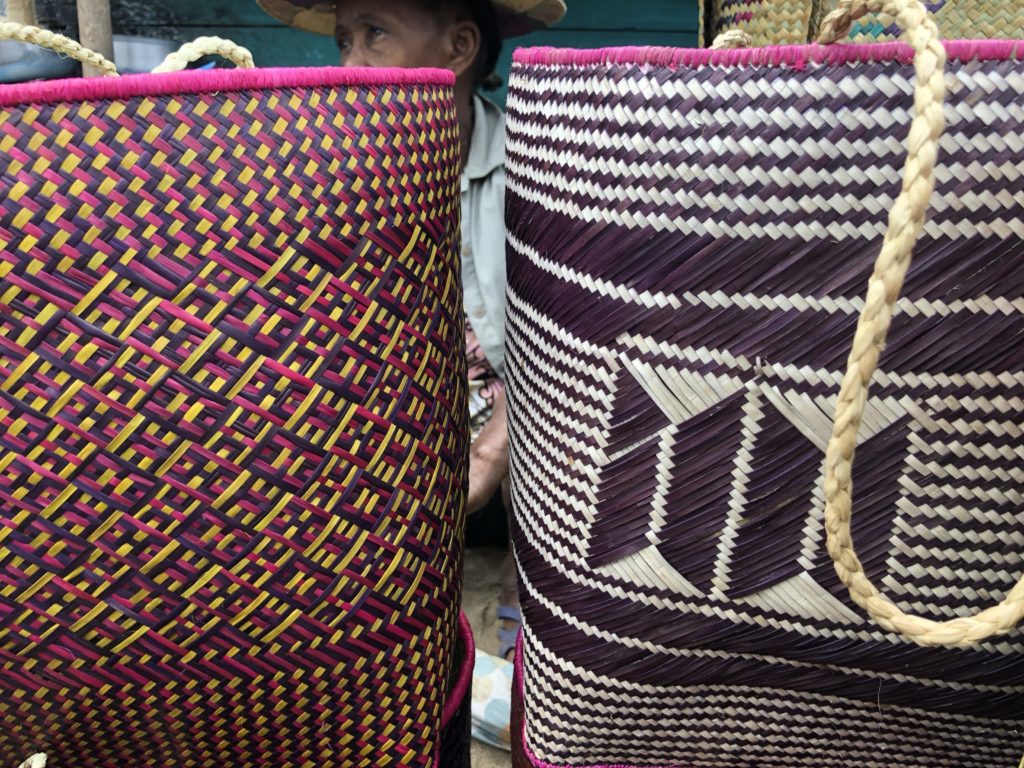 The raffia bags are very practical, lightweight and durable, and they don't even get dirty.  I would have wanted to buy many of them – one nicer than the other – but I knew I would've had a hard time getting them home (we had only small carry-ons).
But on this 8th day of our Madagascar adventure, I truly delighted in the talent and skills of the local people.  In the end, I bought one beautiful circular woven tray, and Ginette, the owner of our hotel, surprised me with a raffia bag.  I got them both home safely!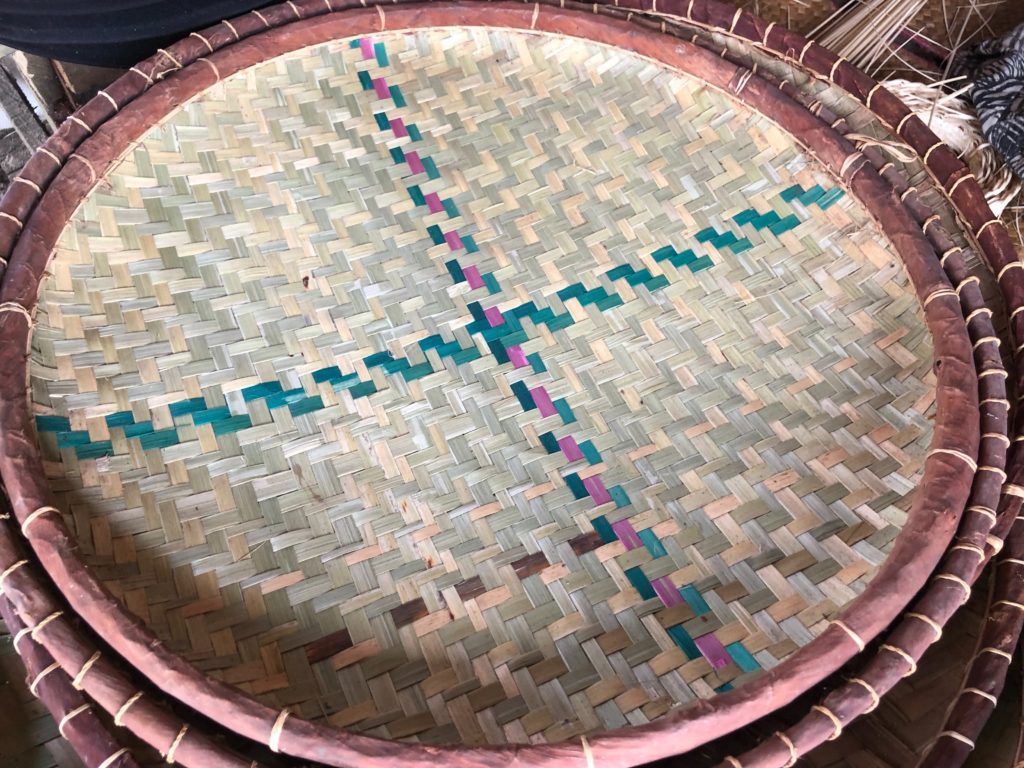 I hope you enjoy the beauty of these Malagasy handmade items.