The name of this hotel itself – French for seahorse – felt quite exotic.  Located close to the town of Maroantsetra in the extreme northeast of Madagascar, on the shores of the Indian Ocean, it was our gateway to Nosy Mangabe.  We stayed here for two nights.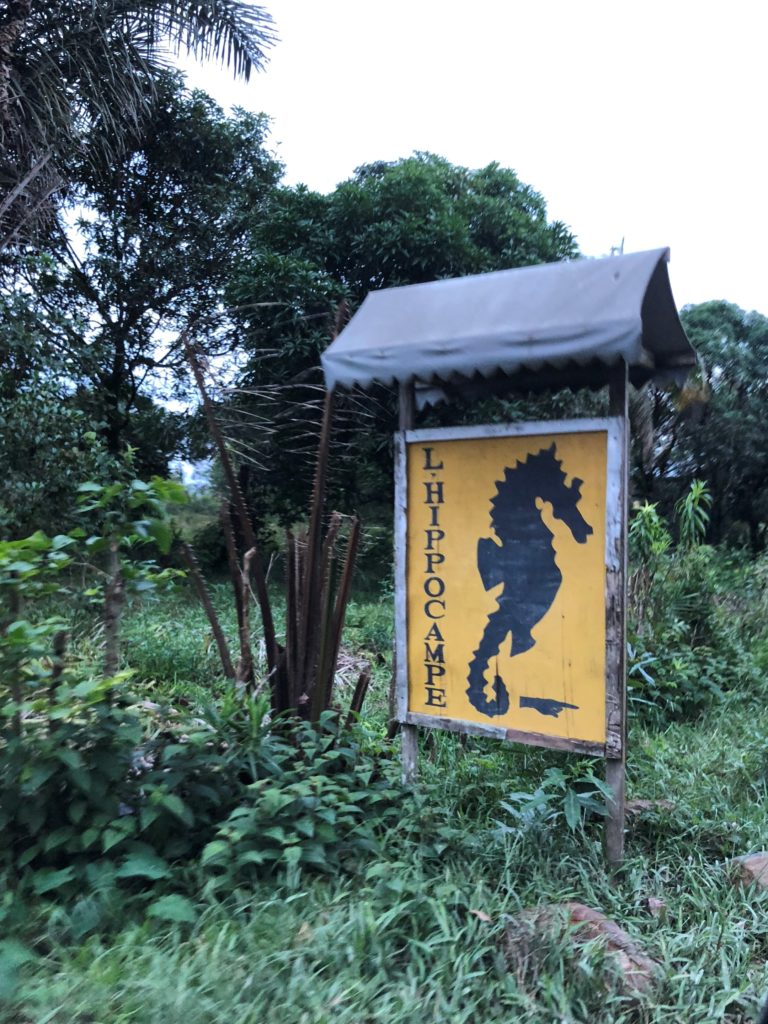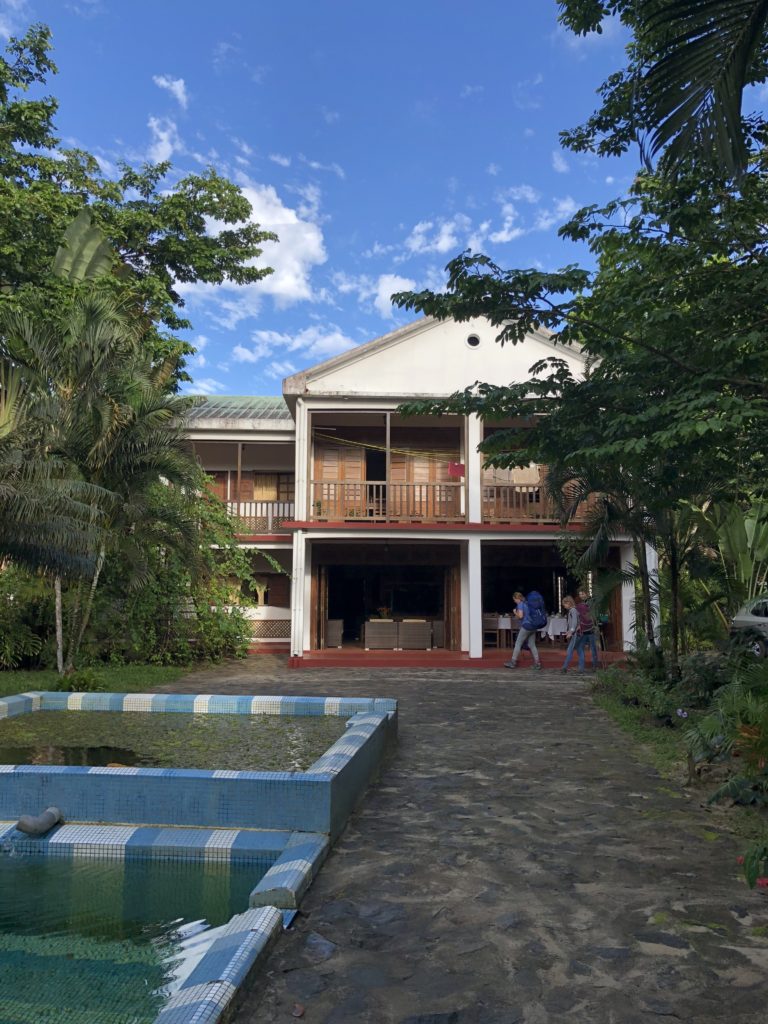 There were only six bedrooms in the main building and three bungalows in the garden.  Our room was in the main building; very basic, clean and comfortable enough, but the bathroom had a little rough edge (low water pressure).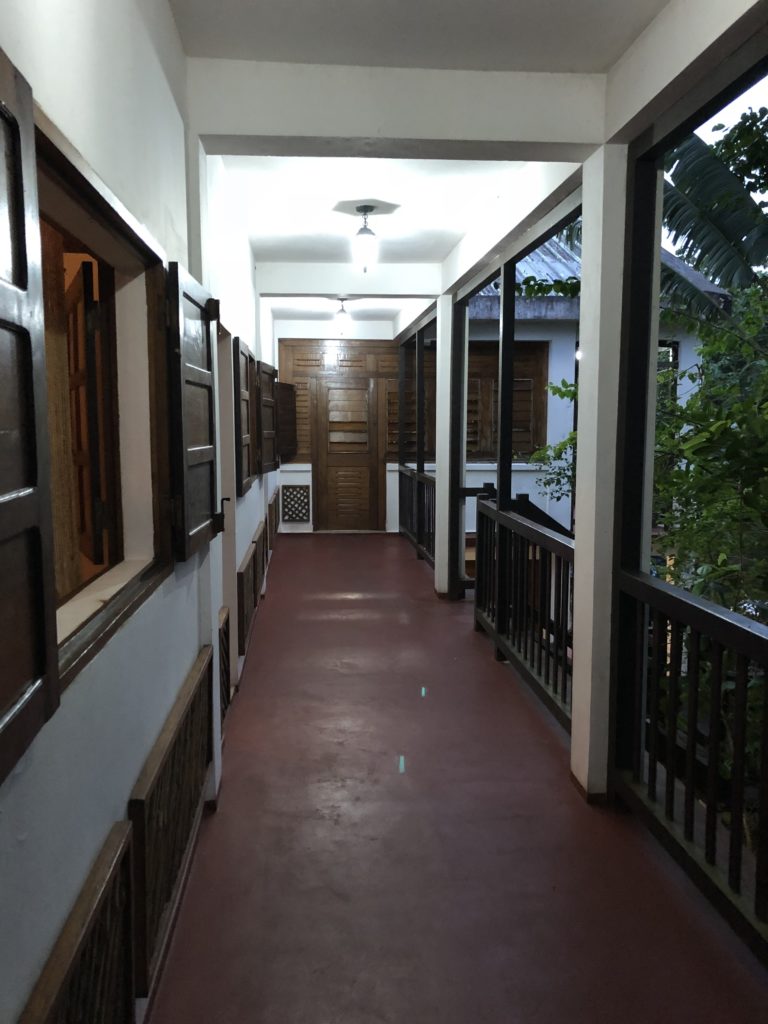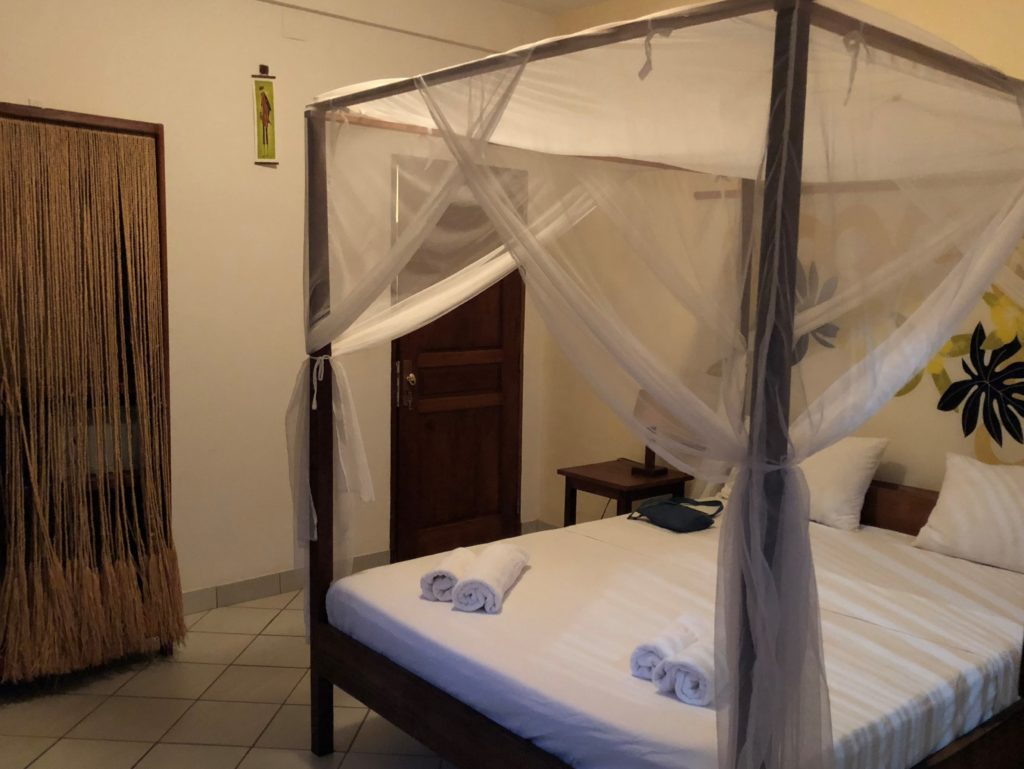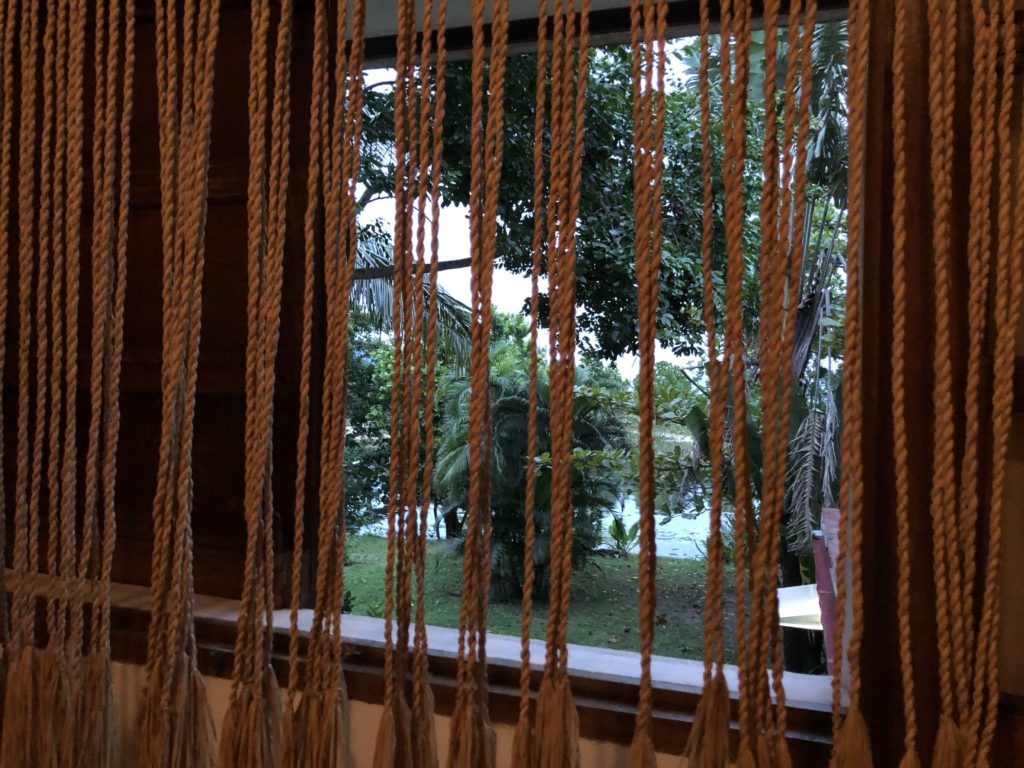 We arrived in the early evening, got our room, and had lovely conversations with the other guests (a couple from Italy and a family of three from the Netherlands) while sitting in the welcoming area where food was served.  Ginette, the hotel owner, decorated it with local handiwork: flowers and animals made from raffia together with woven trays were hanging like necklaces on the room-dividing open walls.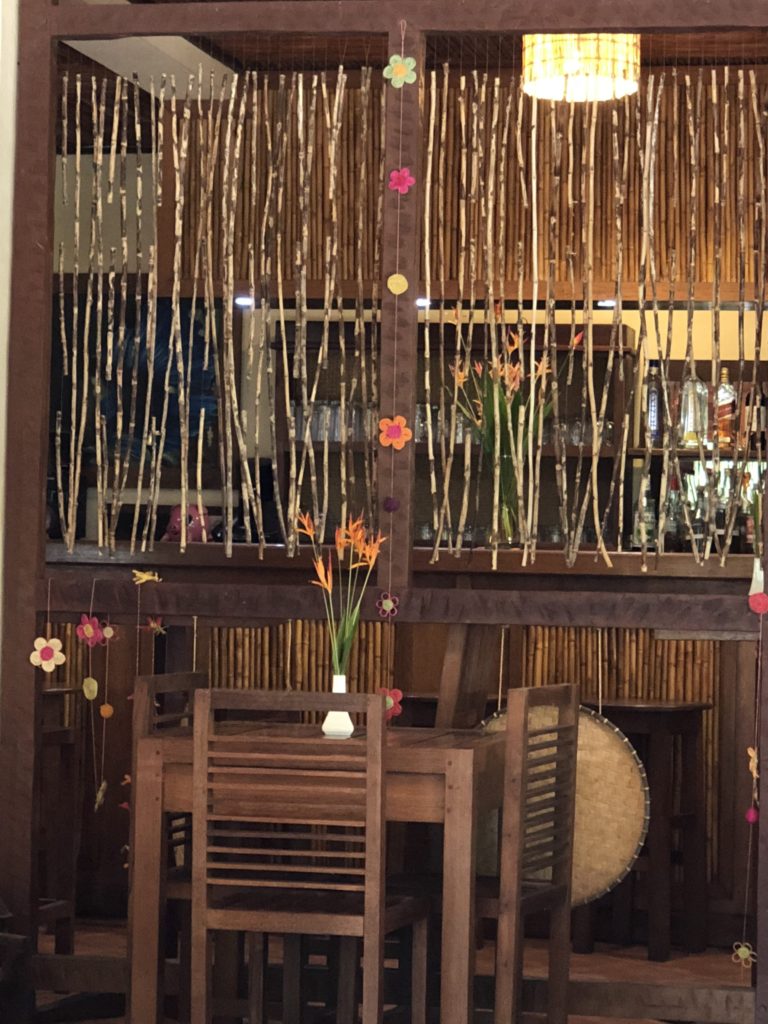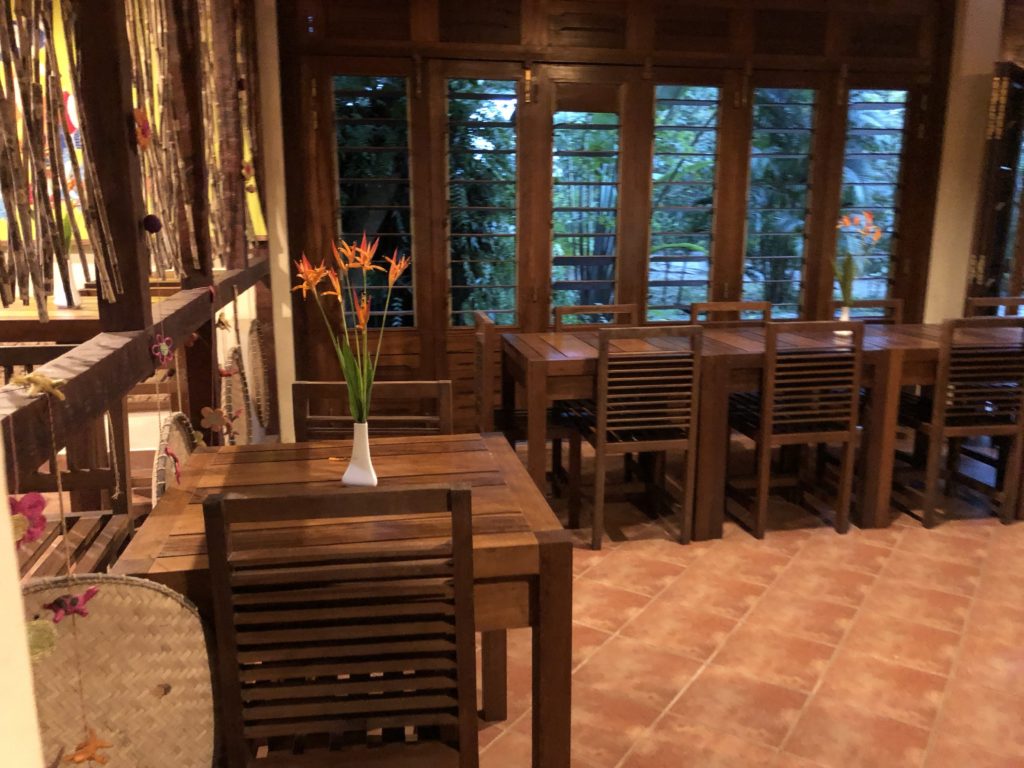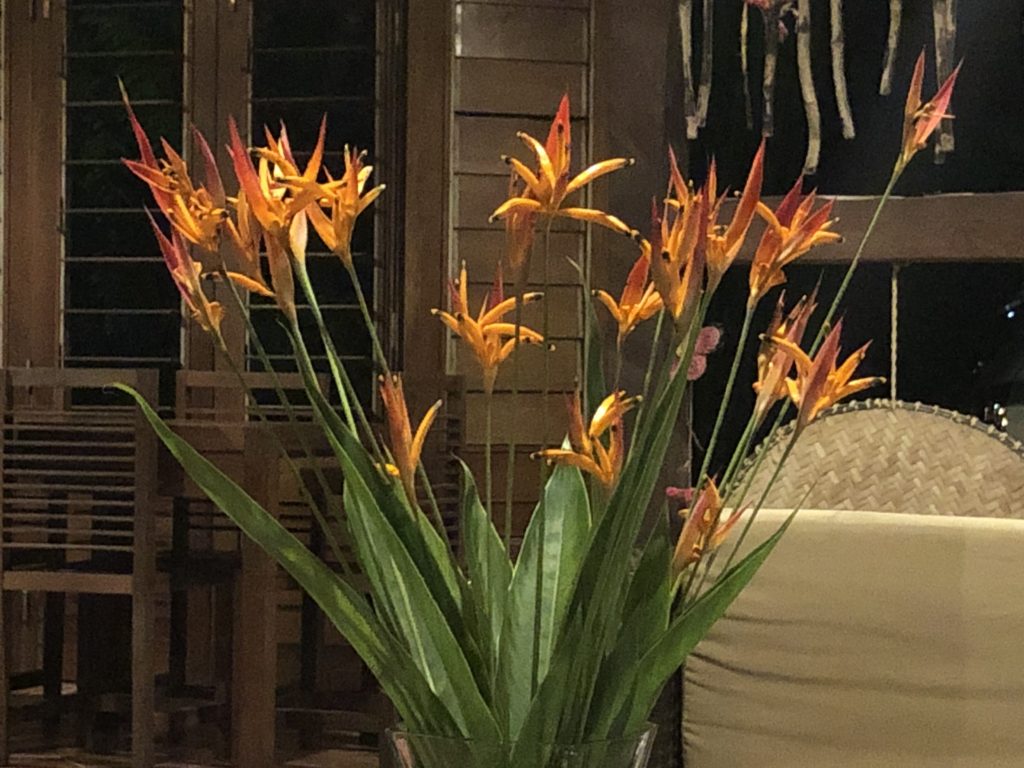 The hotel had a pretty garden, which was separated from the seashore by a small river.  We walked through the simple wooden bridge – only 2-3 minutes – and there was the beach.  No people on the beach, except for one fisherman in the distance (it was winter on Madagascar), and an abandoned, lonely canoe.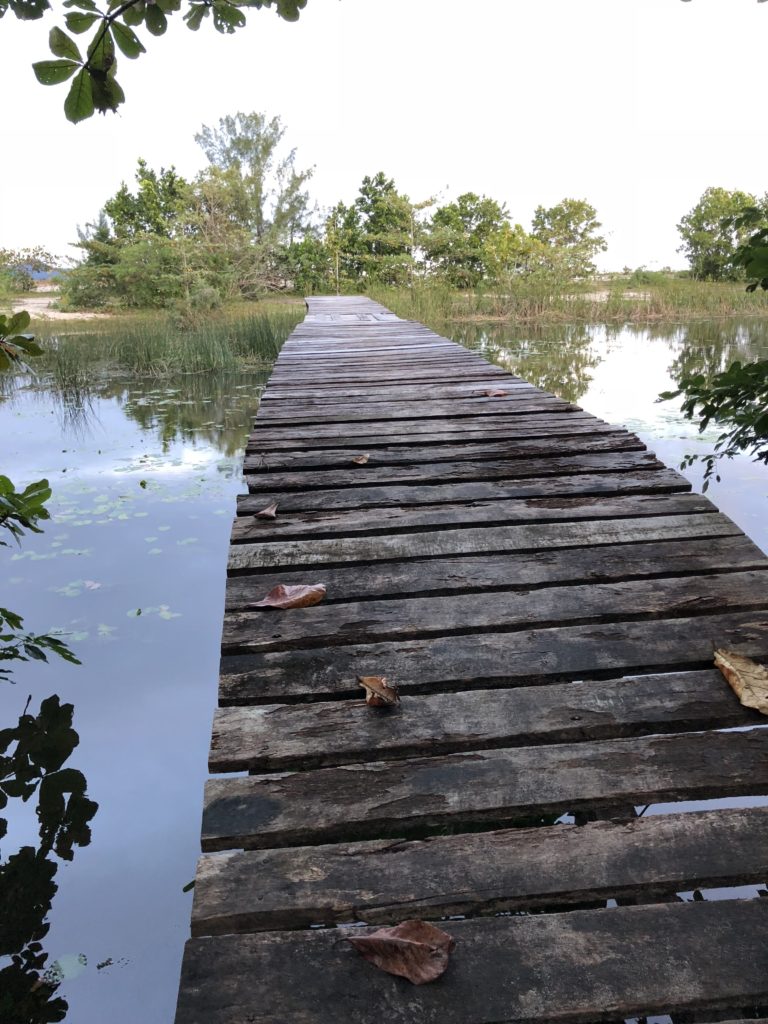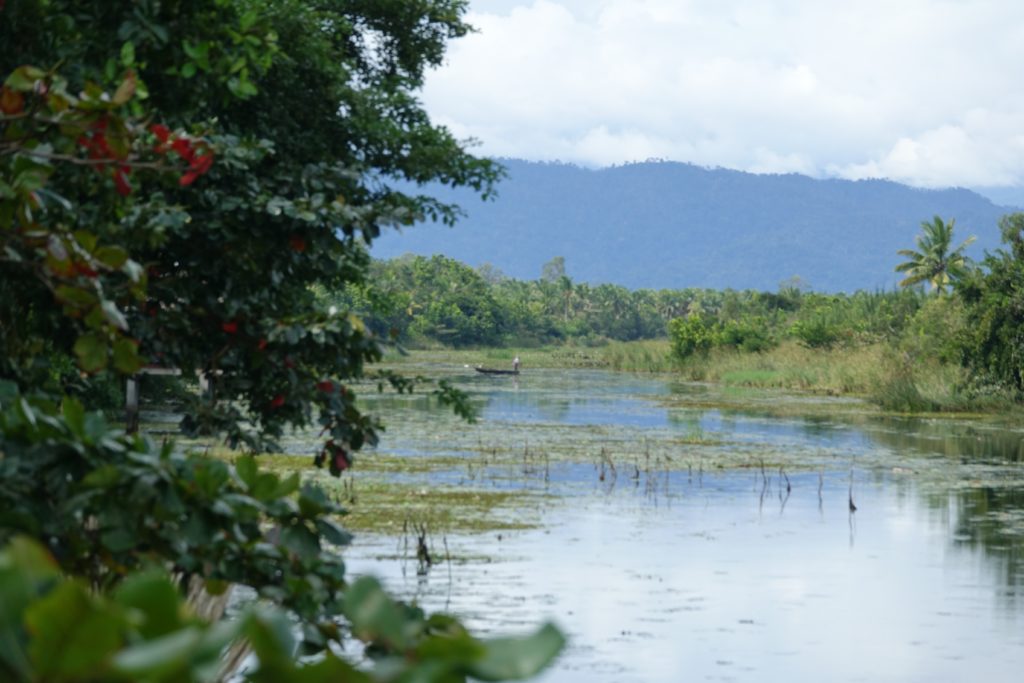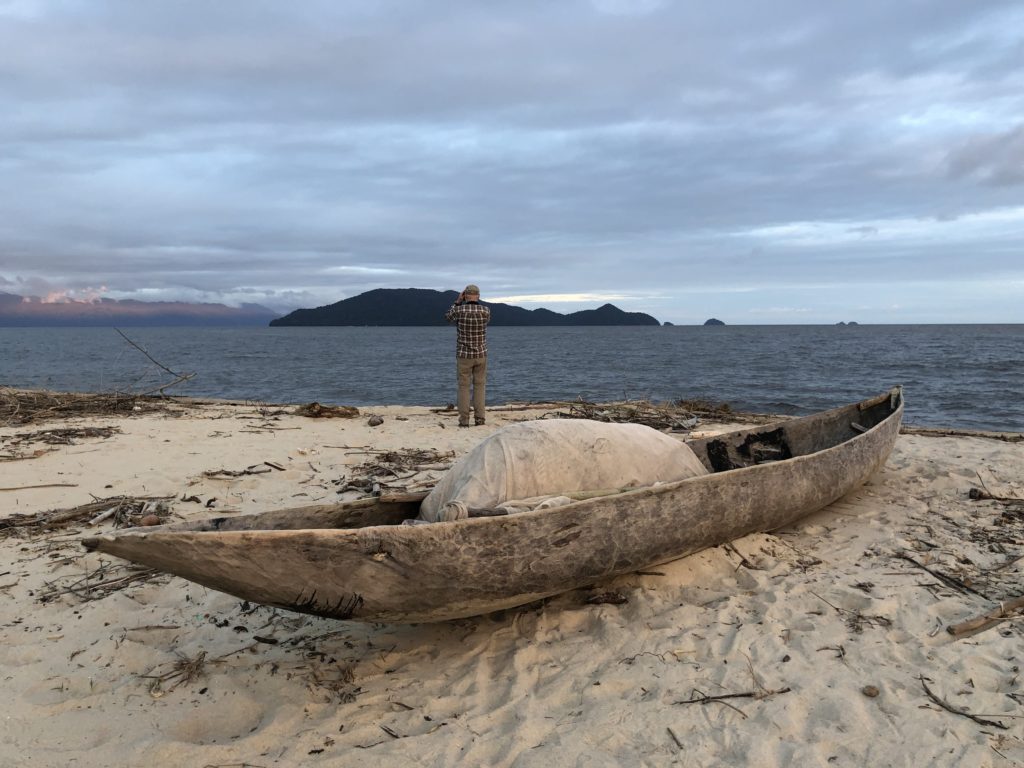 One morning, Ginette showed us her kitchen garden where she grows her own vanilla.  She already harvested the beans, so we saw only the bare plant, which is a clinging vine.  She also showed us her evergreen clove tree, from which she picked the flowers just before they opened, and then dried them.  I was lucky enough to receive a small sample of her homegrown cloves.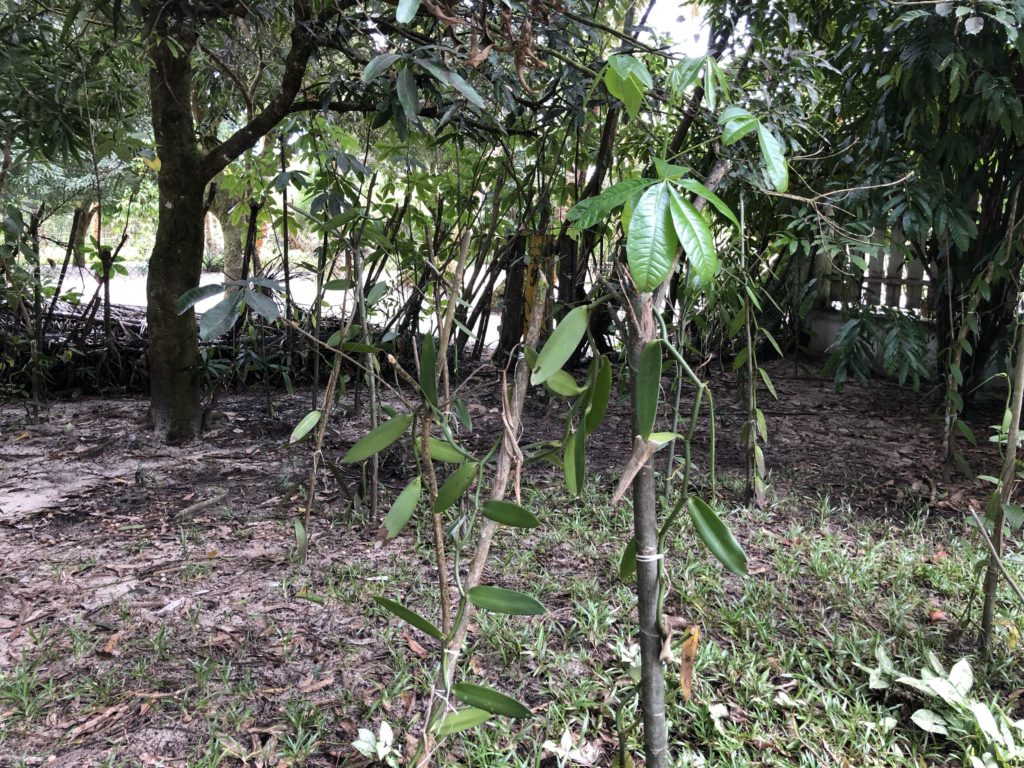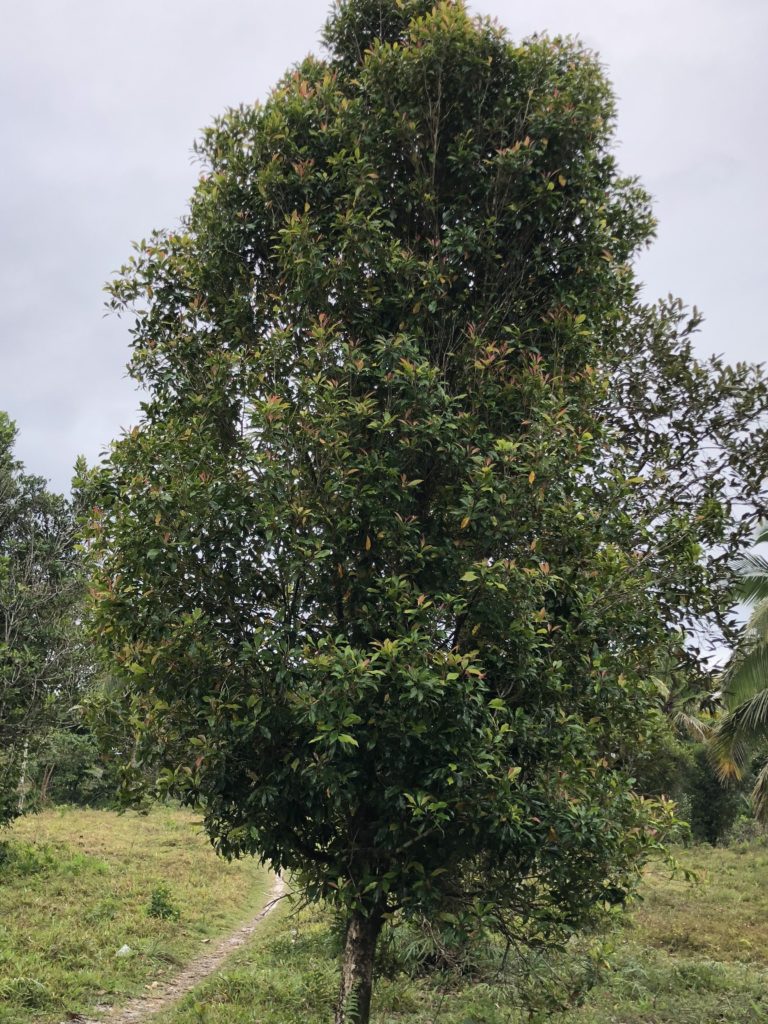 At L'Hippocampe, we tasted local Malagasy food.  One night, for dessert we got vanilla and chocolate pudding (think real Madagascar vanilla and chocolate!) and for breakfast Madagascar yeasted pancakes, "mofo gasy," made from sweetened rice flour.  The best was the roasted fish that Ginette bought from a local fisherman on our way back from Nosy Mangabe.  As sides, there were steamed vegetables and French-style bread.  She even offered us local wine and homemade, cinnamon flavored rum.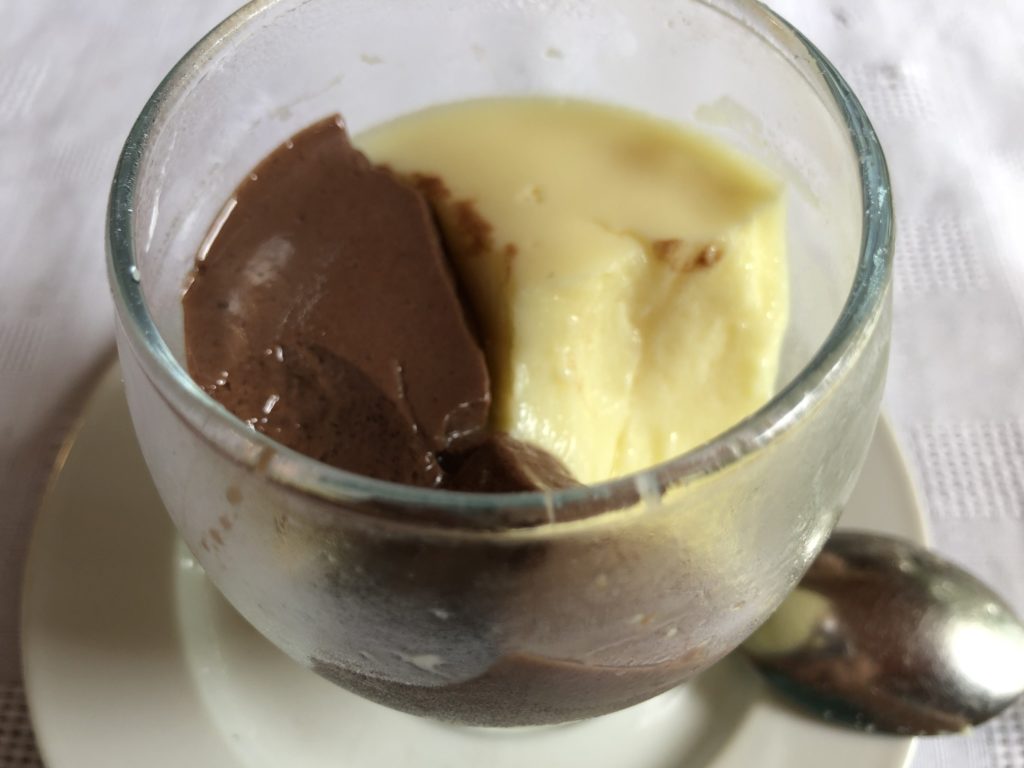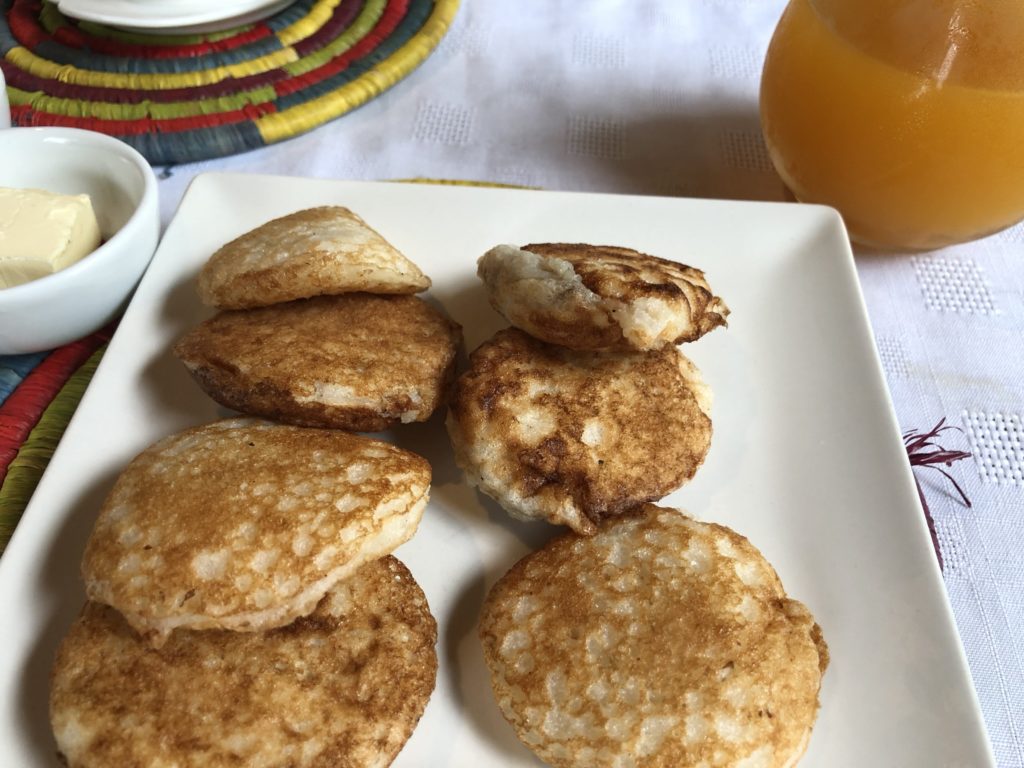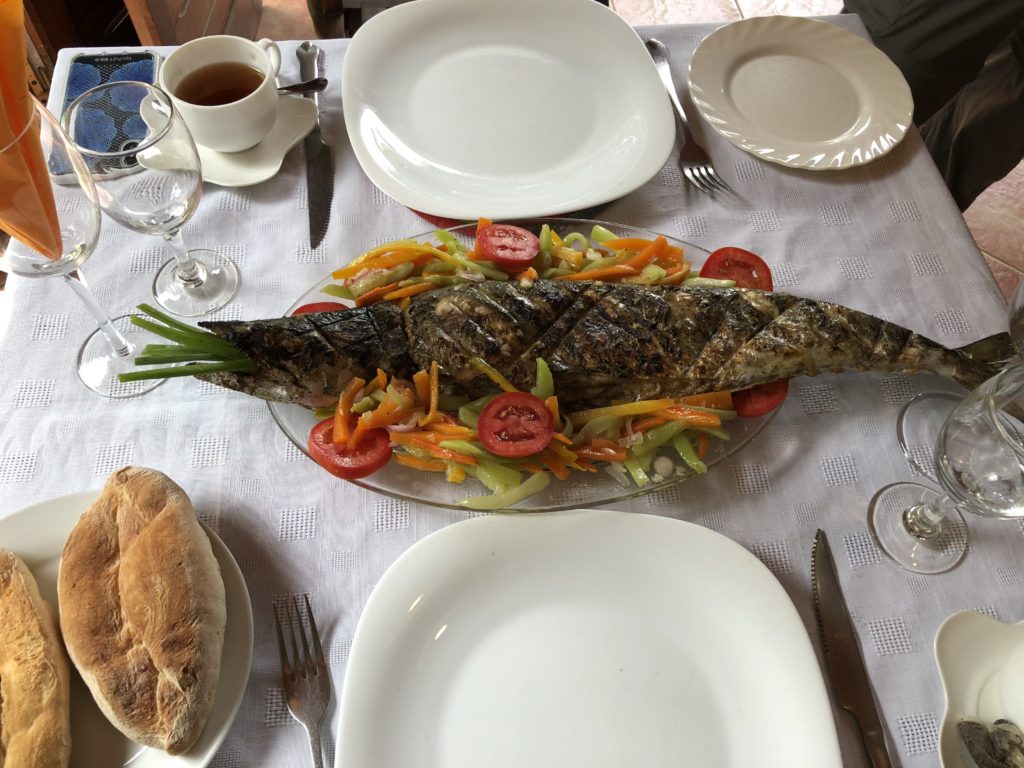 After daytime activities, both days just before dinner, and both mornings, we enjoyed the colorful tropical flowers of the garden.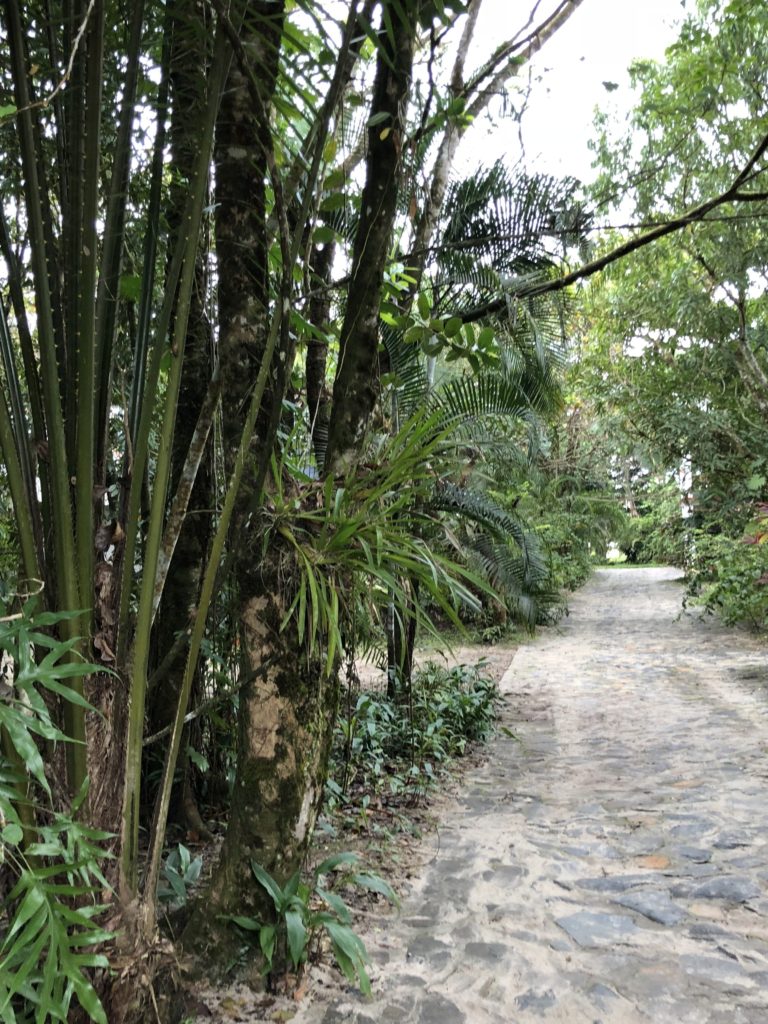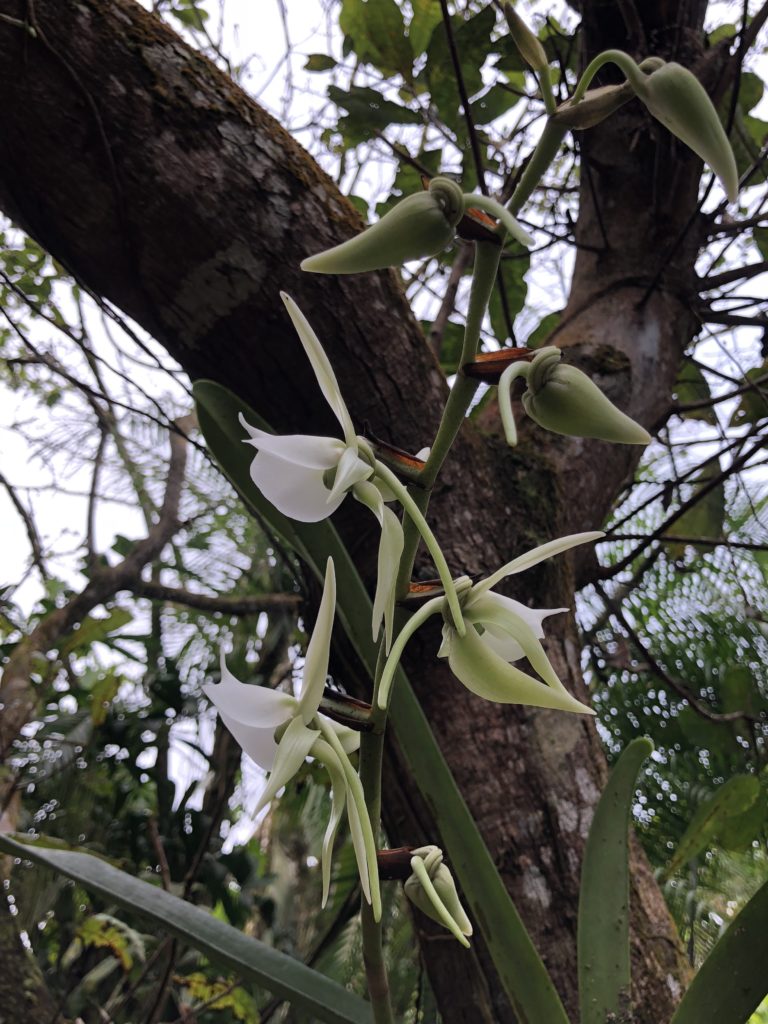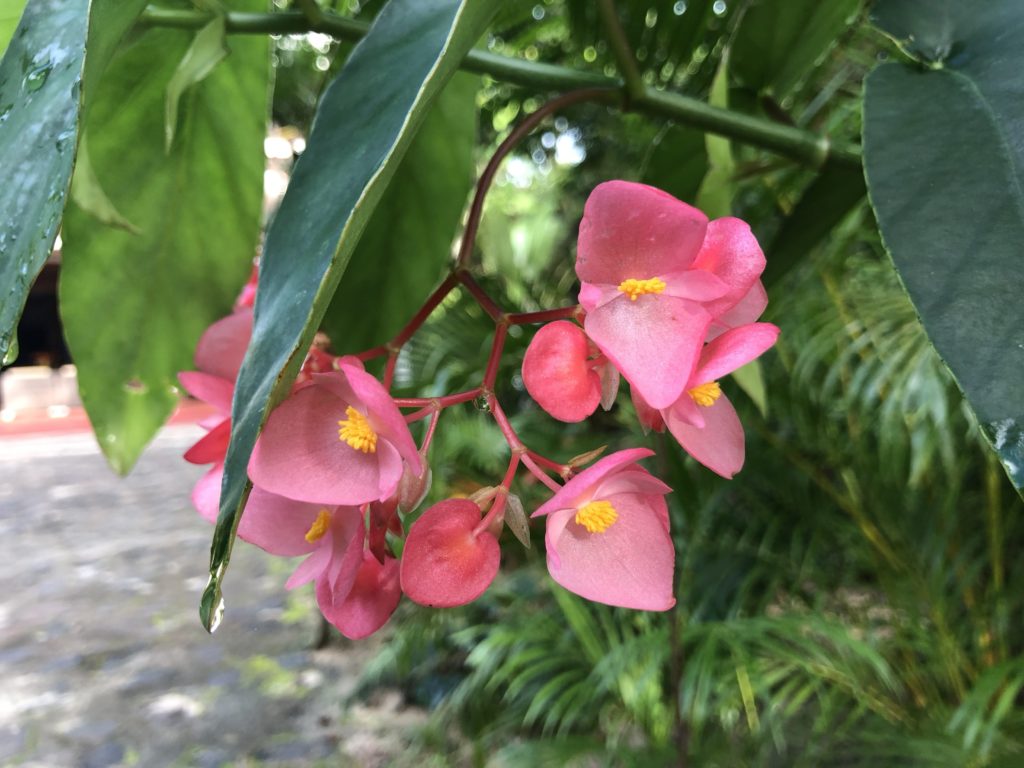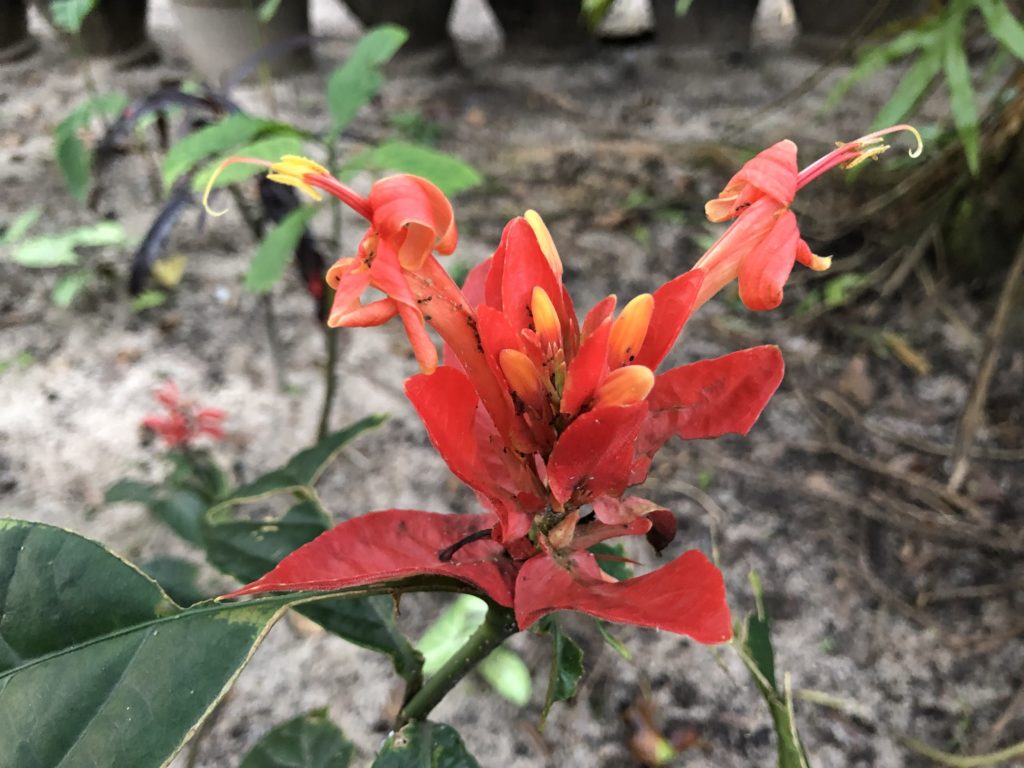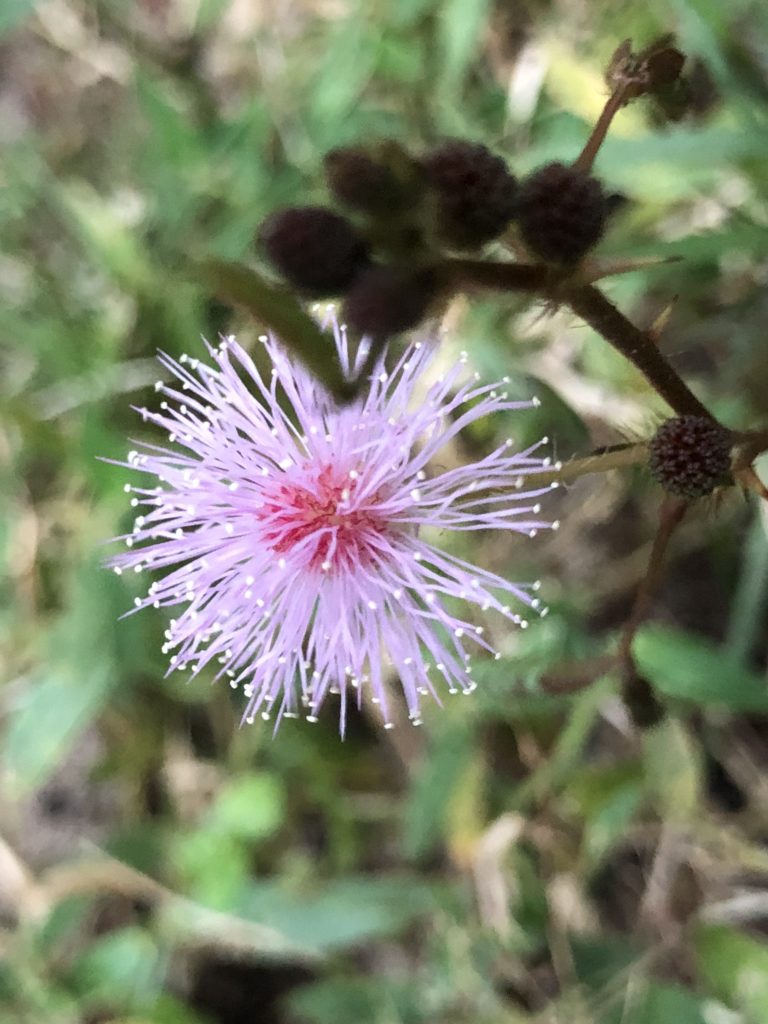 We took our walks on the beach, enjoying the magnificent views of the ocean, Nosy Mangabe, and the incredible sunsets.