When visiting a new place, especially in a foreign country, it's good to visit the local market to get a taste of the culture.  That's exactly what we did in Antananarivo, the capital of Madagascar.  Visiting the huge and busy Analakely market was an extraordinary experience.

Day 5 on Madagascar: Antananarivo
After saying good bye to the Indian Ocean in Fort Dauphin and flying back to Antananarivo, we checked into our hotel, had lunch, and then spent the afternoon sightseeing.  Through some snapshots of Tana (the local nickname for Antananarivo), in an earlier post, I tried to give at least a glimpse into the mood of the city.  The street scenes demonstrated the chaos and the open-air market nature of the place.  Everyone was selling something.  At times, Tana felt overwhelming.  But when we saw the huge and crowded Analakely market, I felt that we should rewrite the definition of the word.
Our driver parked the car on the side of a street, instructed us not to bring any valuables along – there were many pickpockets there – and we walked down the stairs to the market.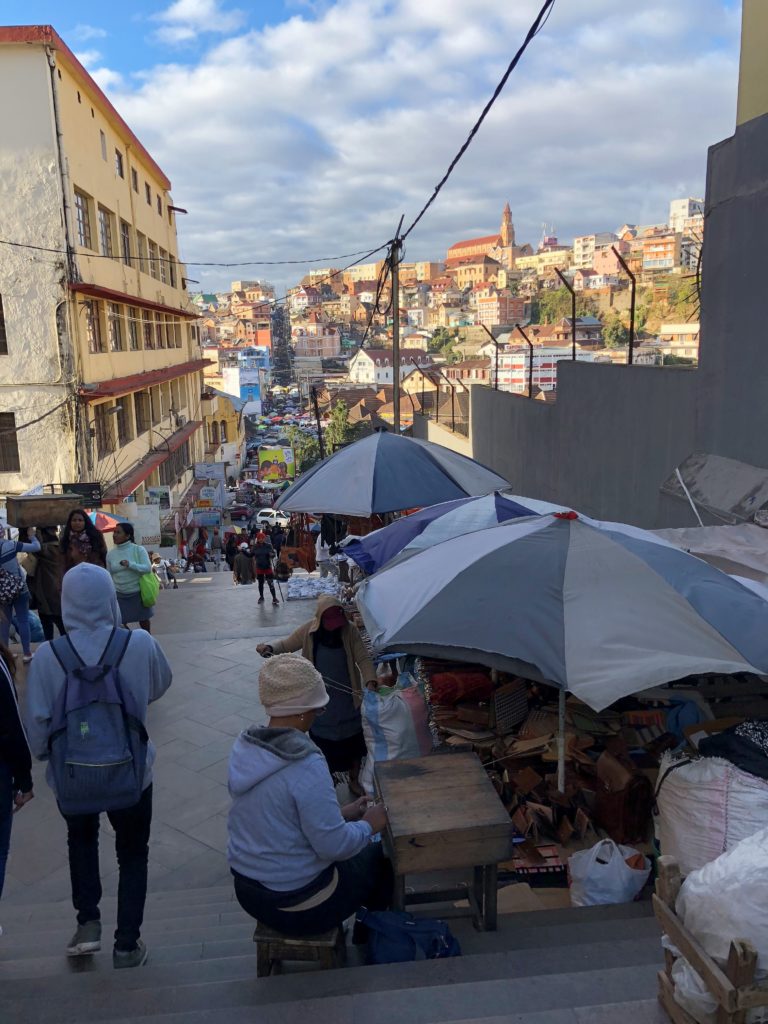 There were vendors everywhere.  Some had their booths, some had the merchandise displayed on the ground.  There was anything and everything you could imagine, from bags and belts to cloth and socks, even wedding dresses.  From household items to meat and dried fish, grains and beans.  And people everywhere.  It was hard to walk the grounds of the market.  Our driver wanted us to stay very close to him because of his nervousness.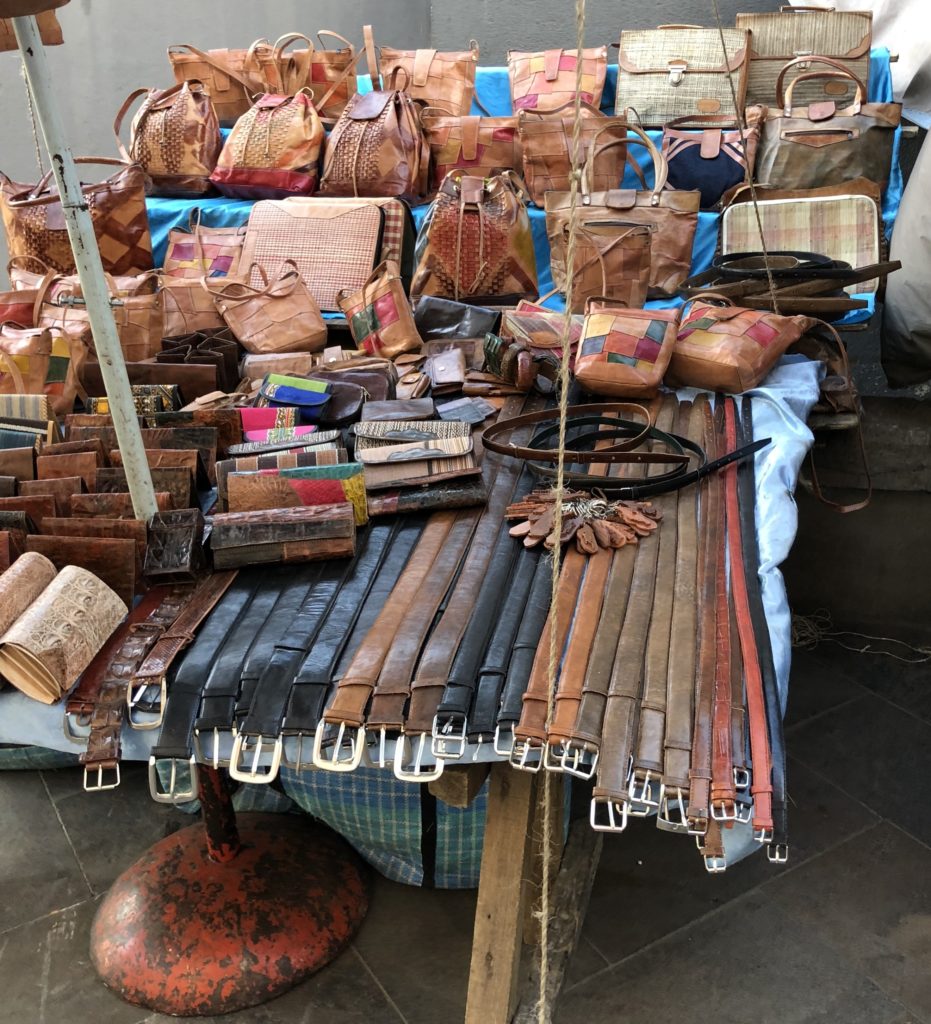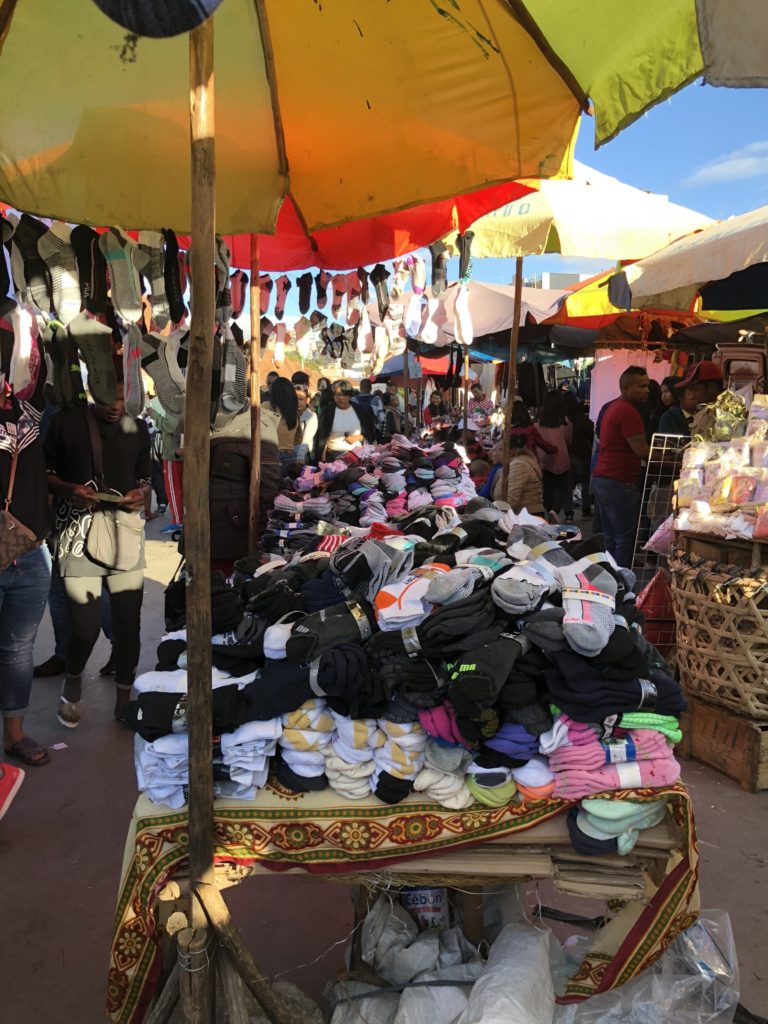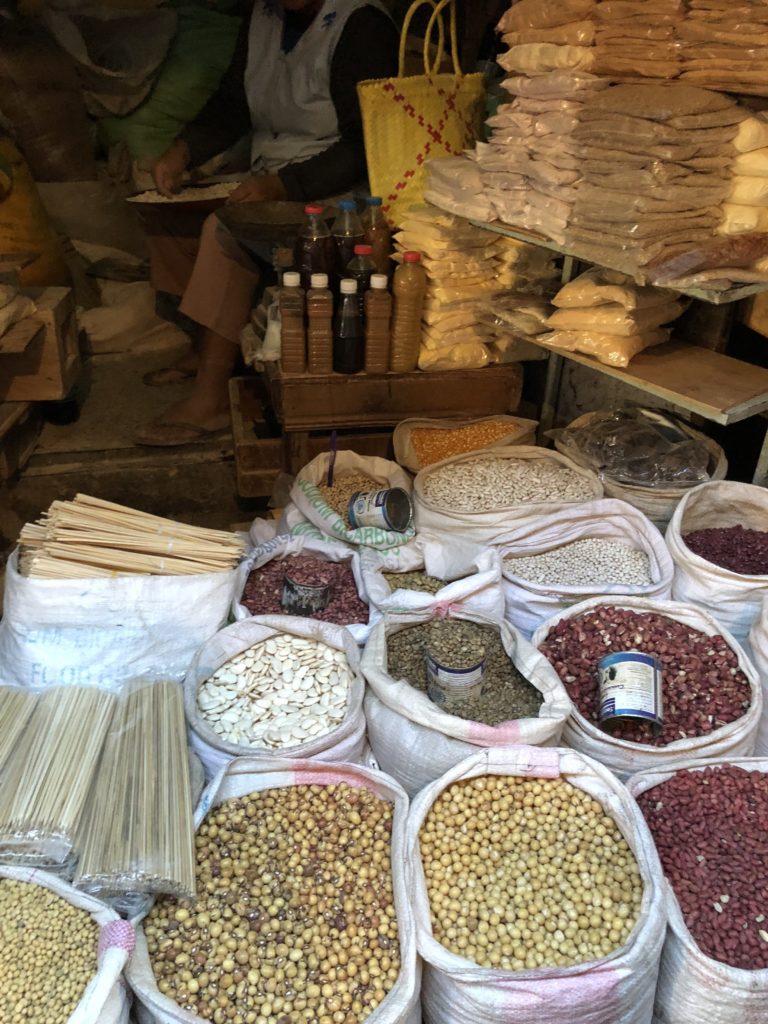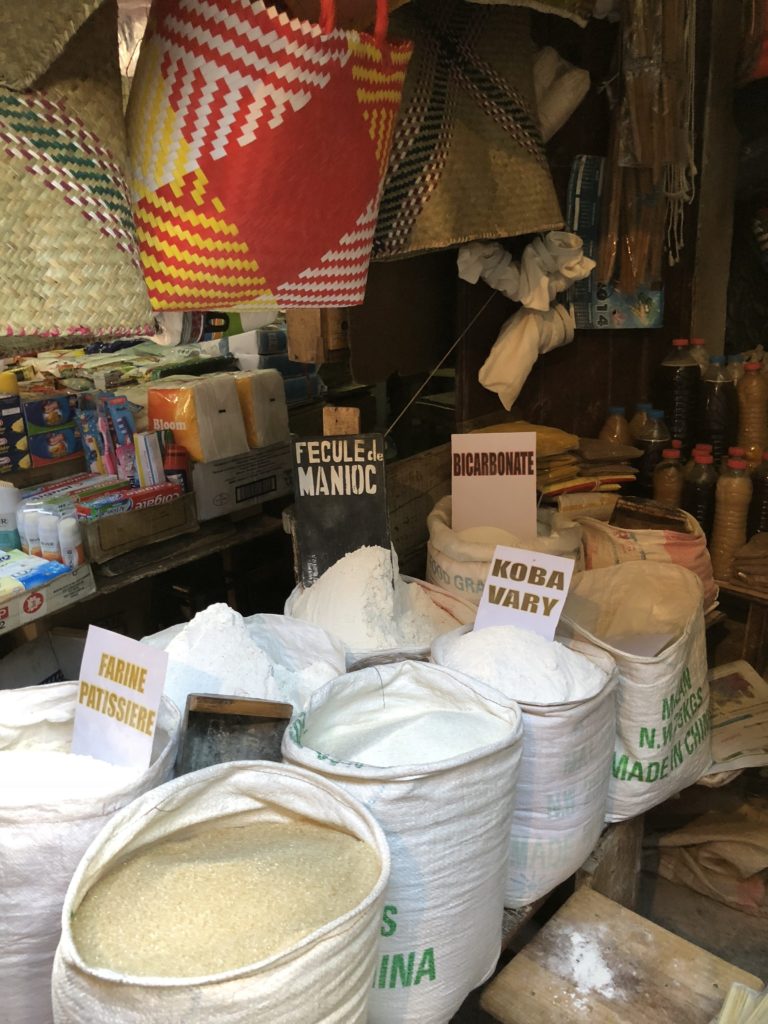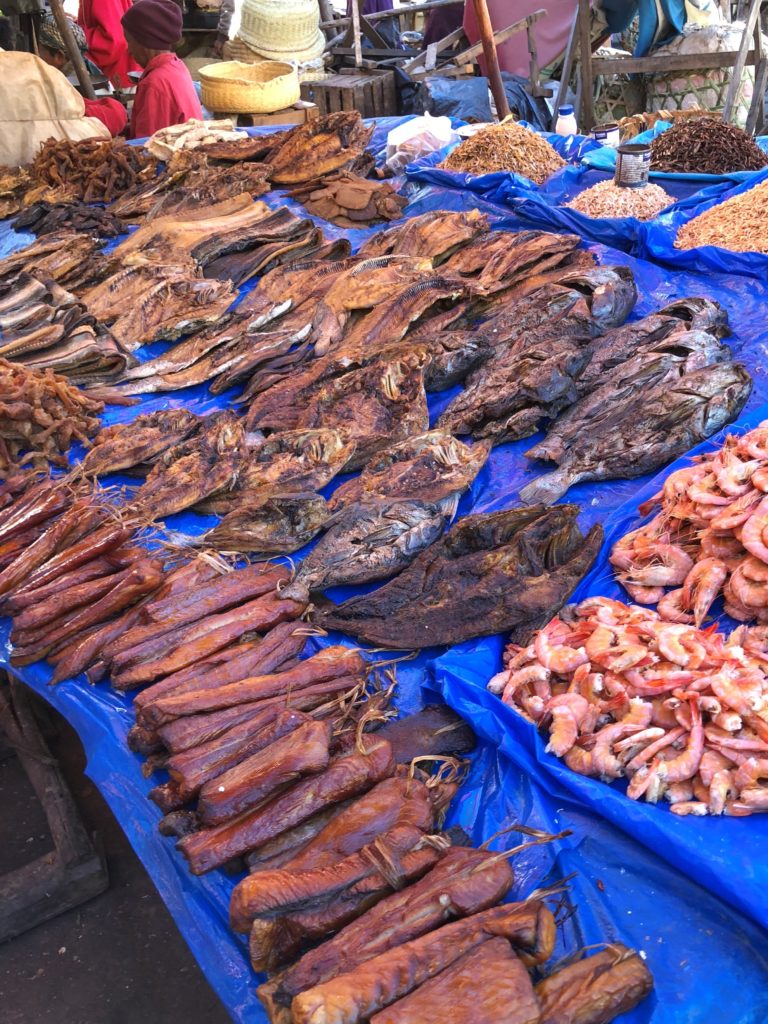 When we got to the fruit- and vegetable stands, we were stunned by the colors and the smells.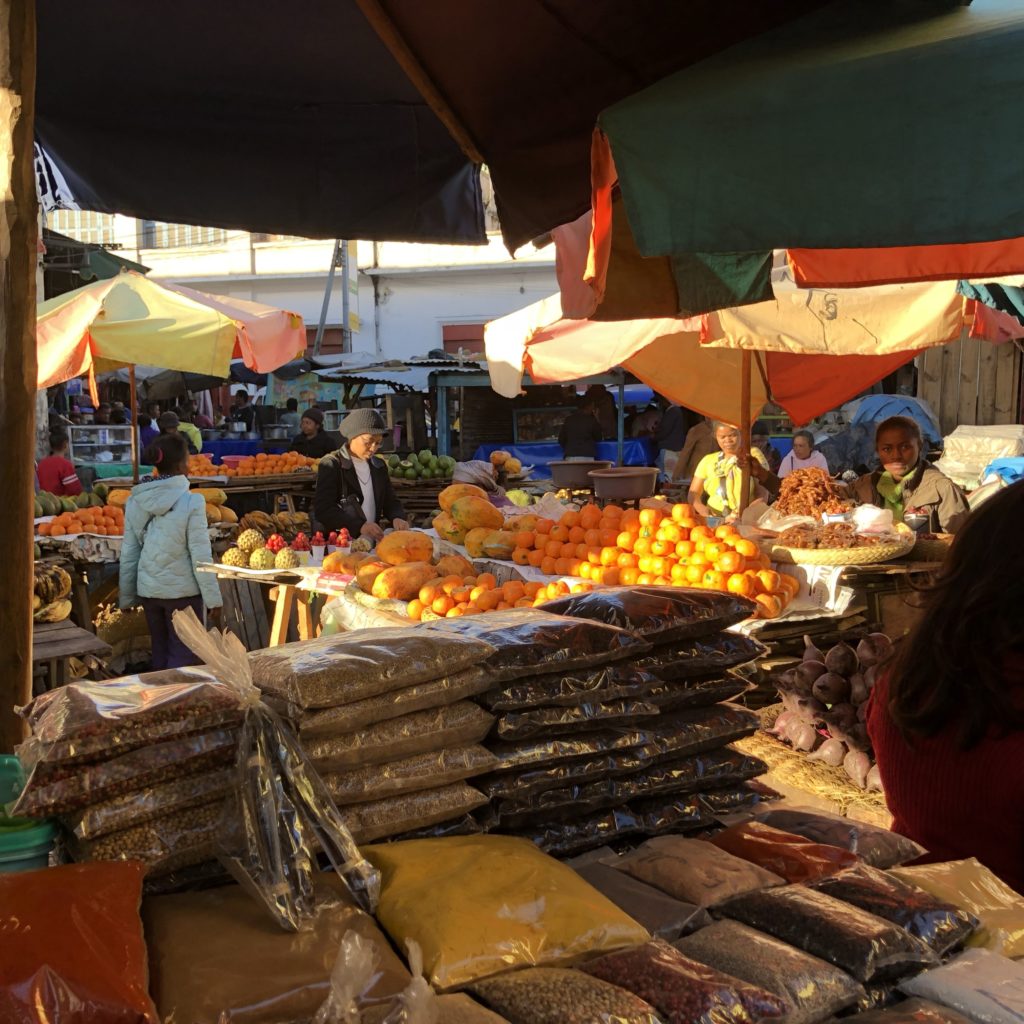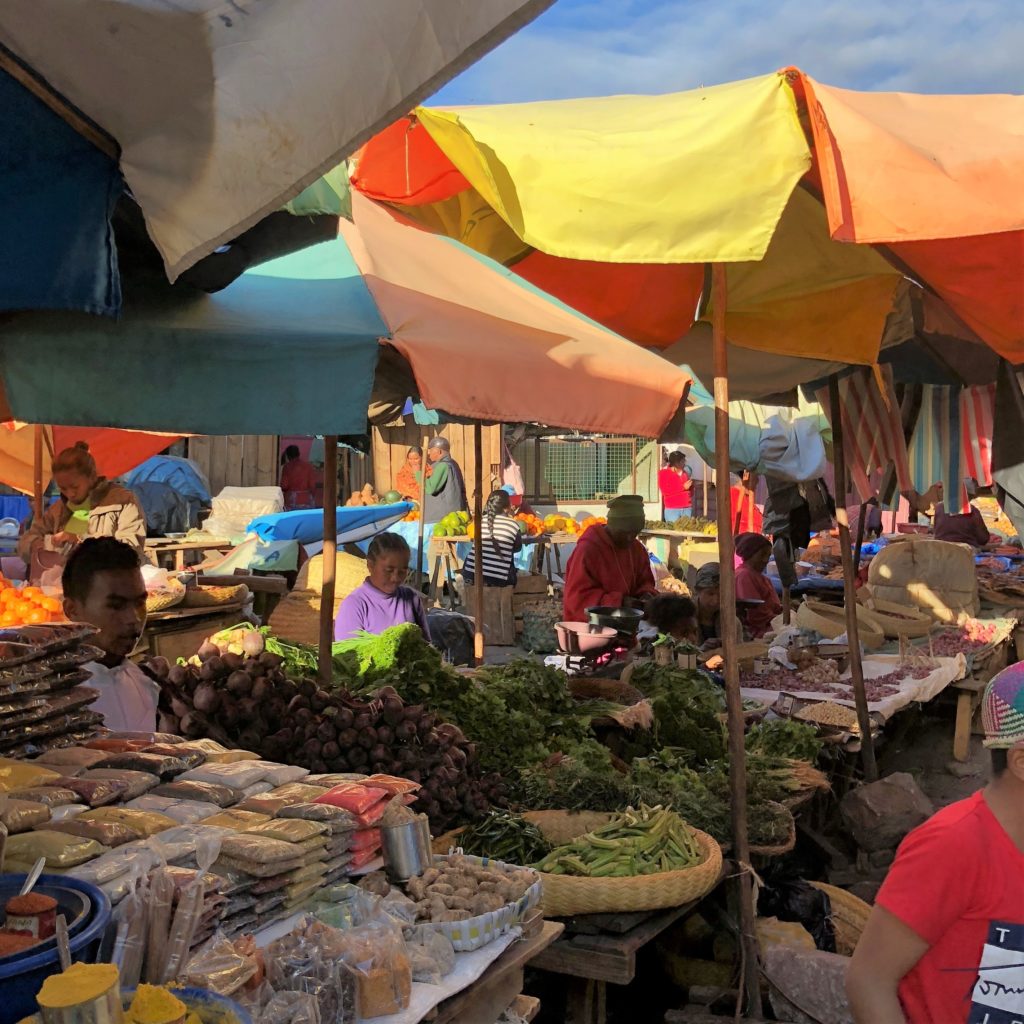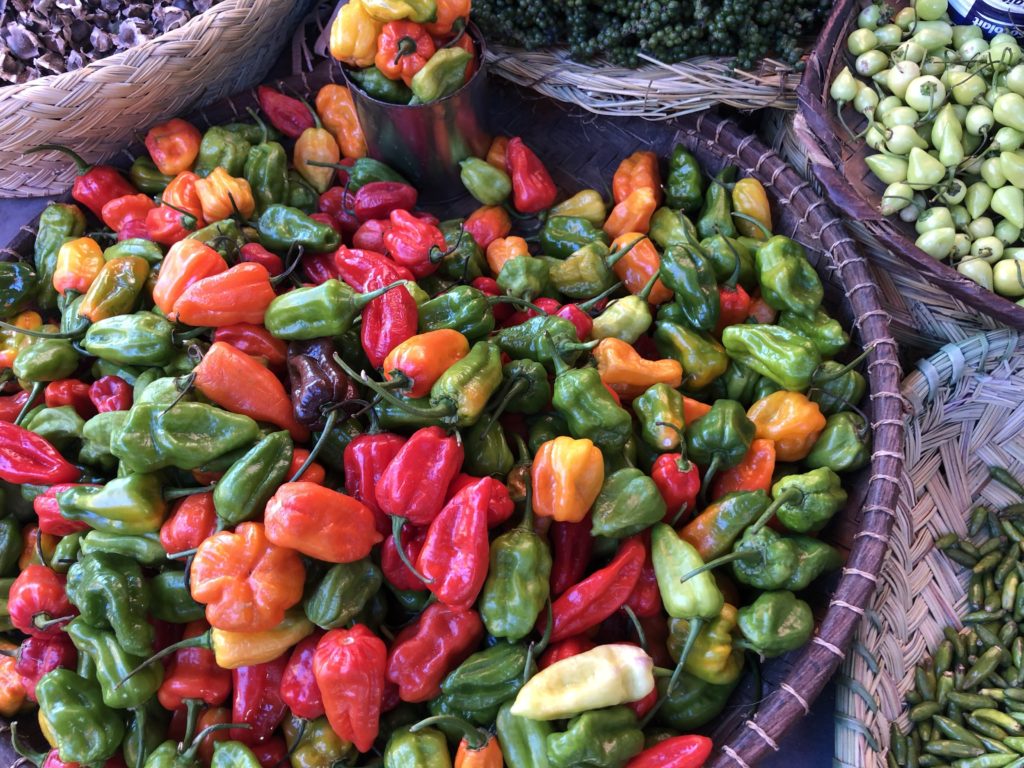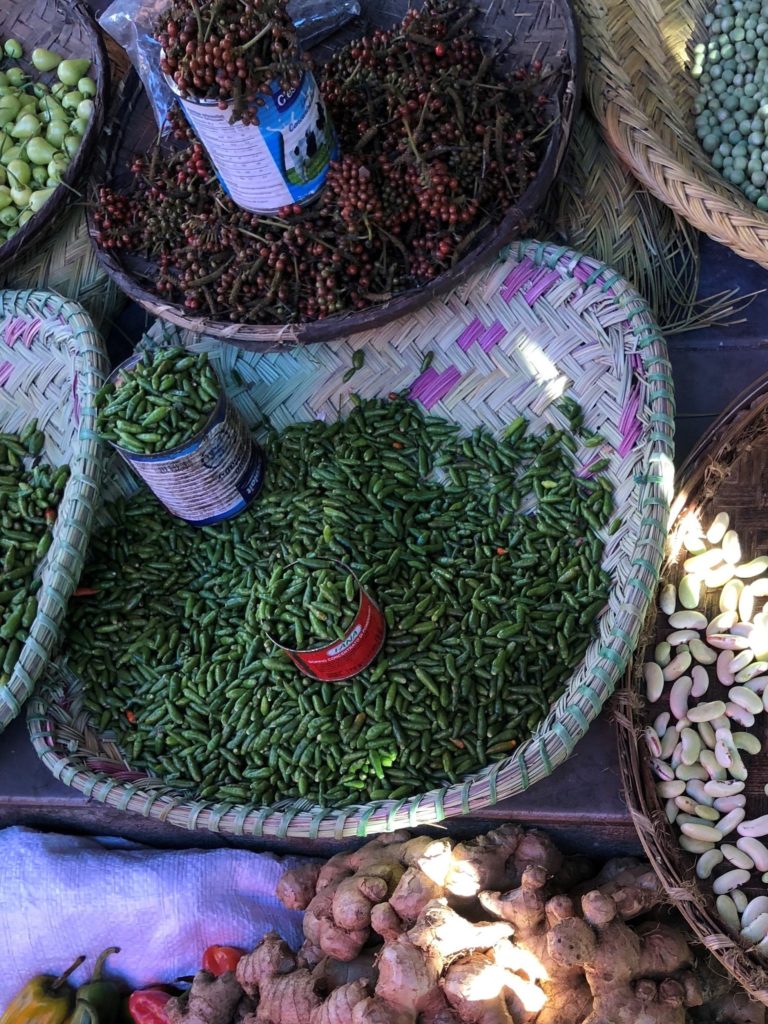 But what I got really excited about were the many different spices and nuts that were often presented in traditional handwoven Malagasy baskets.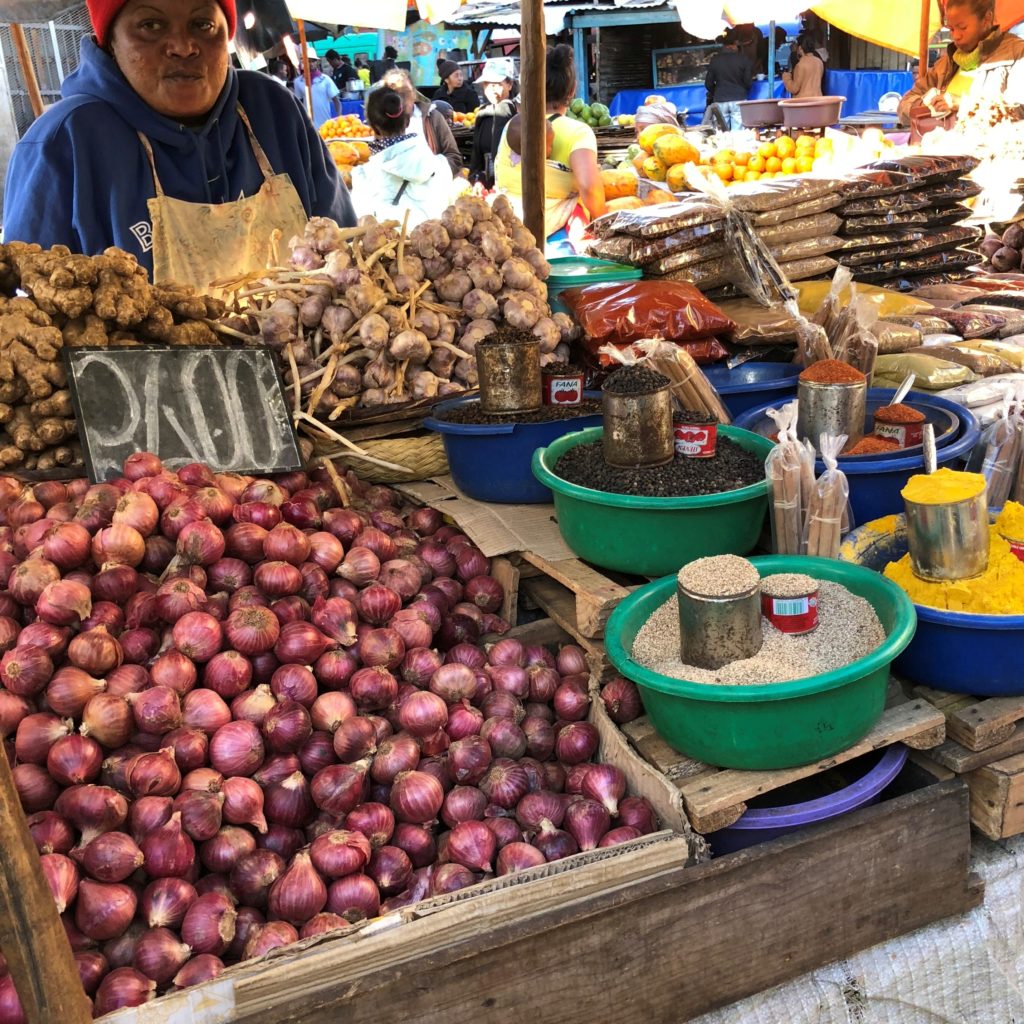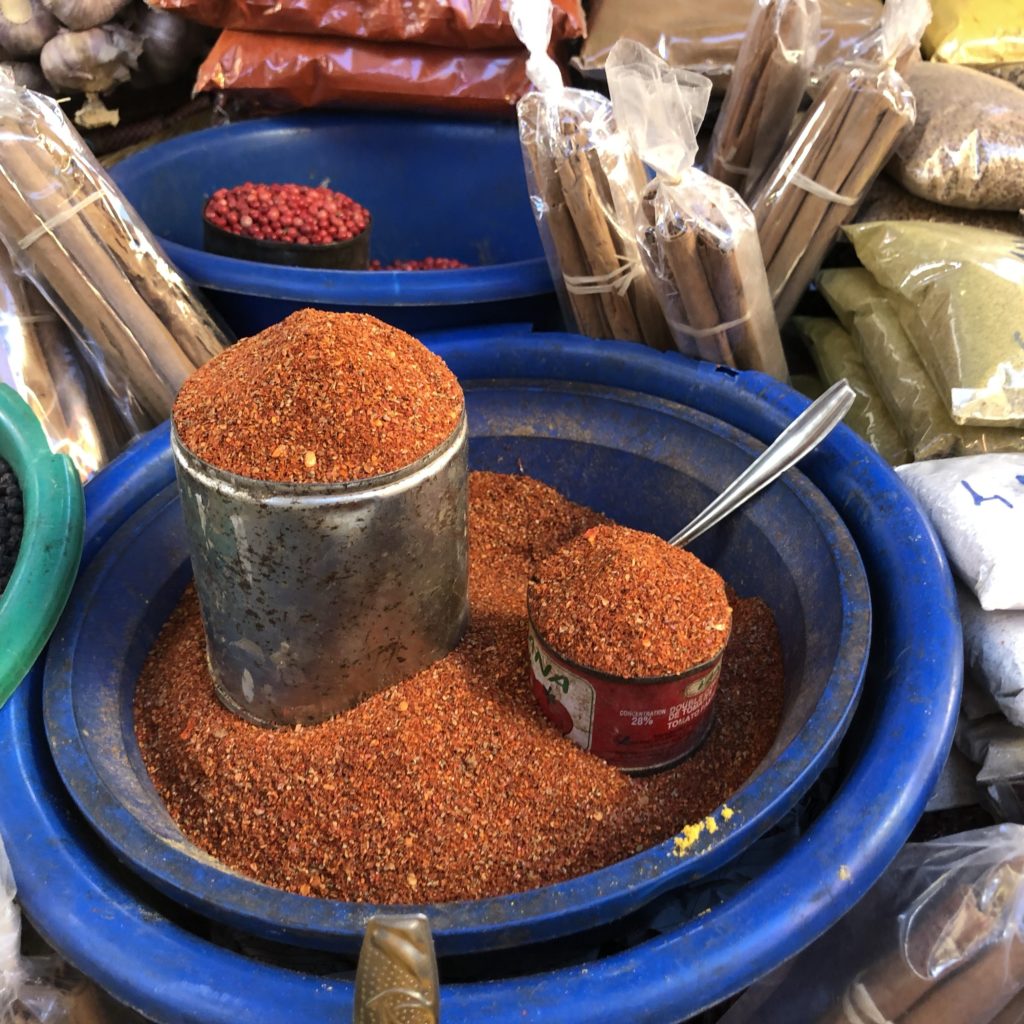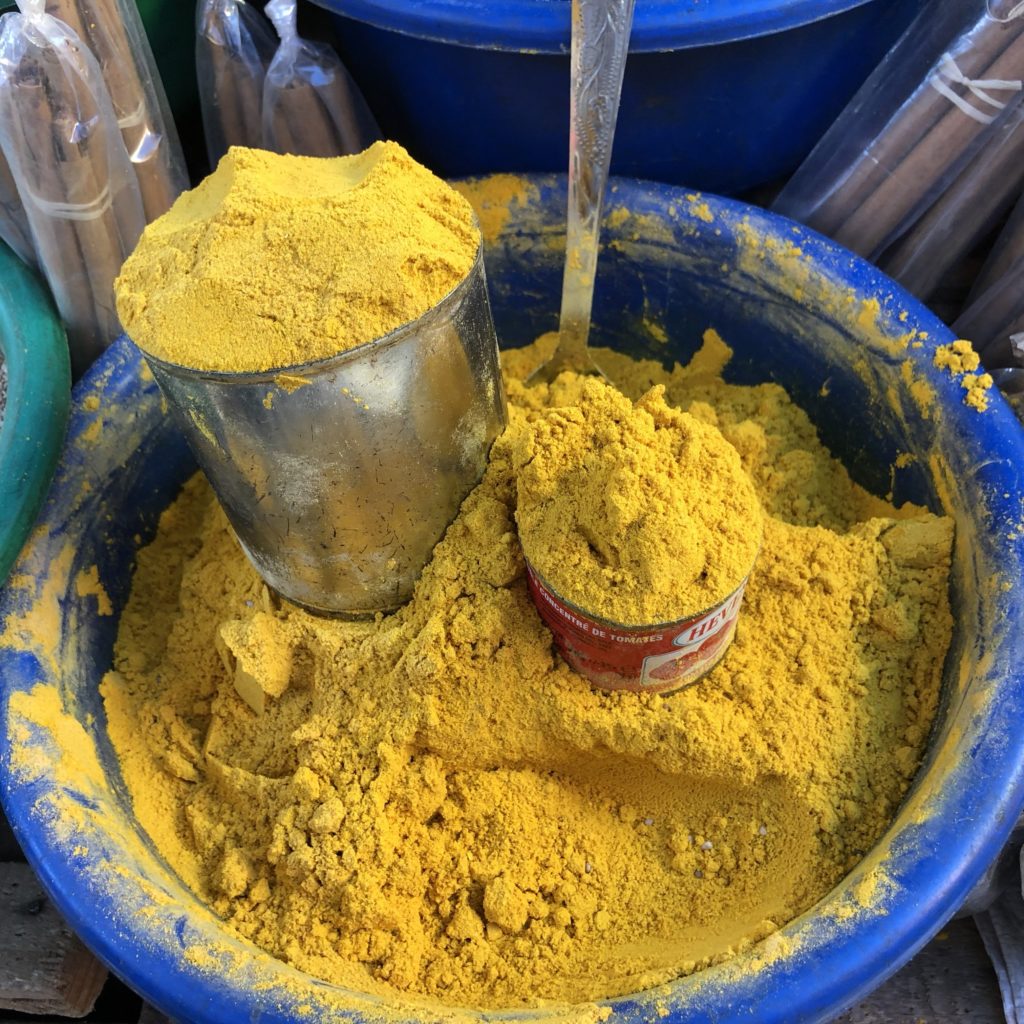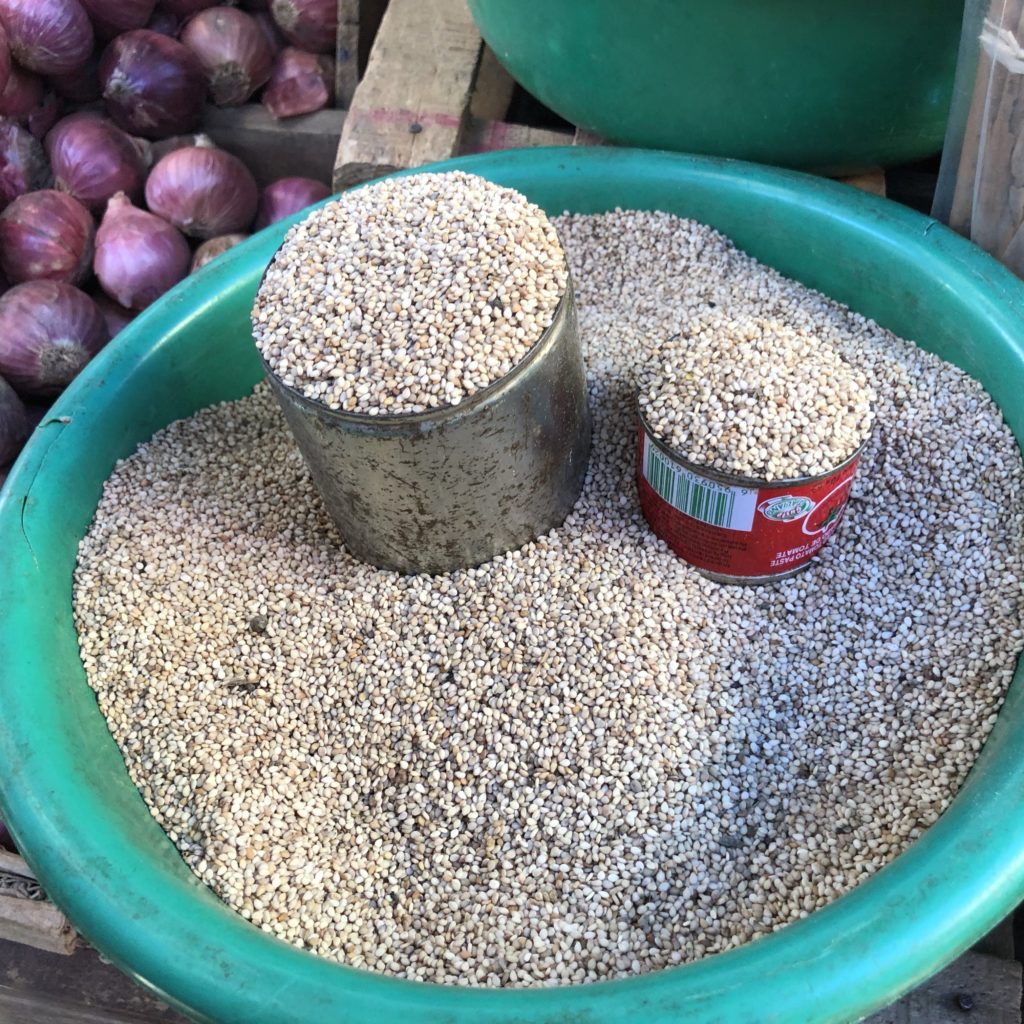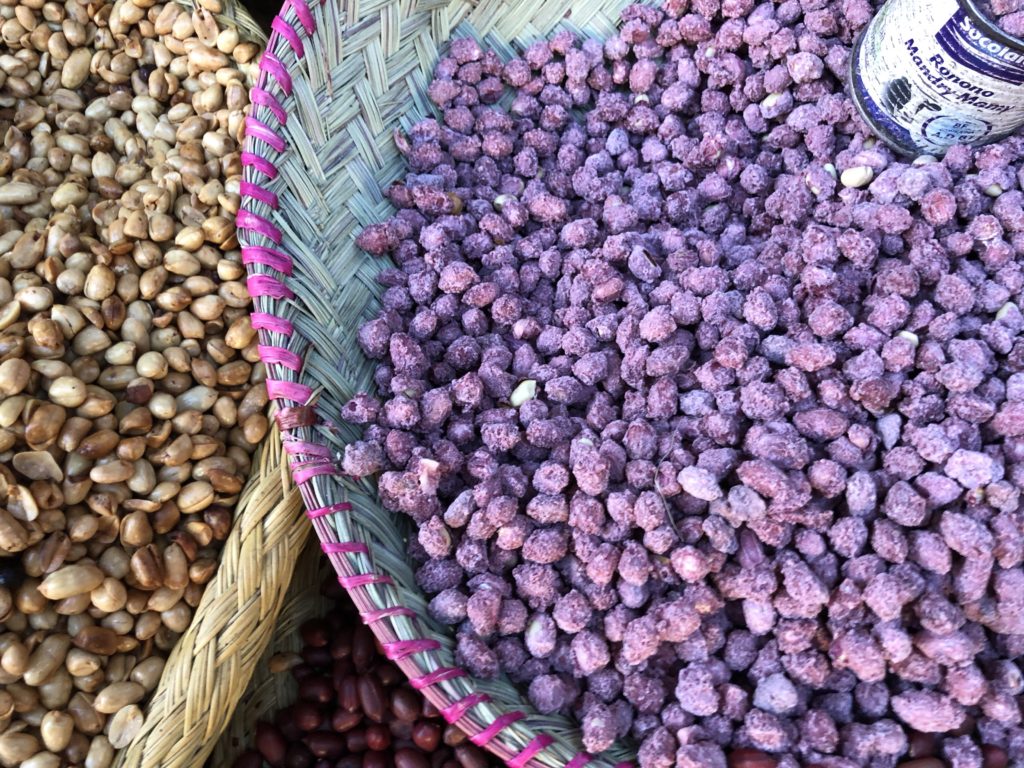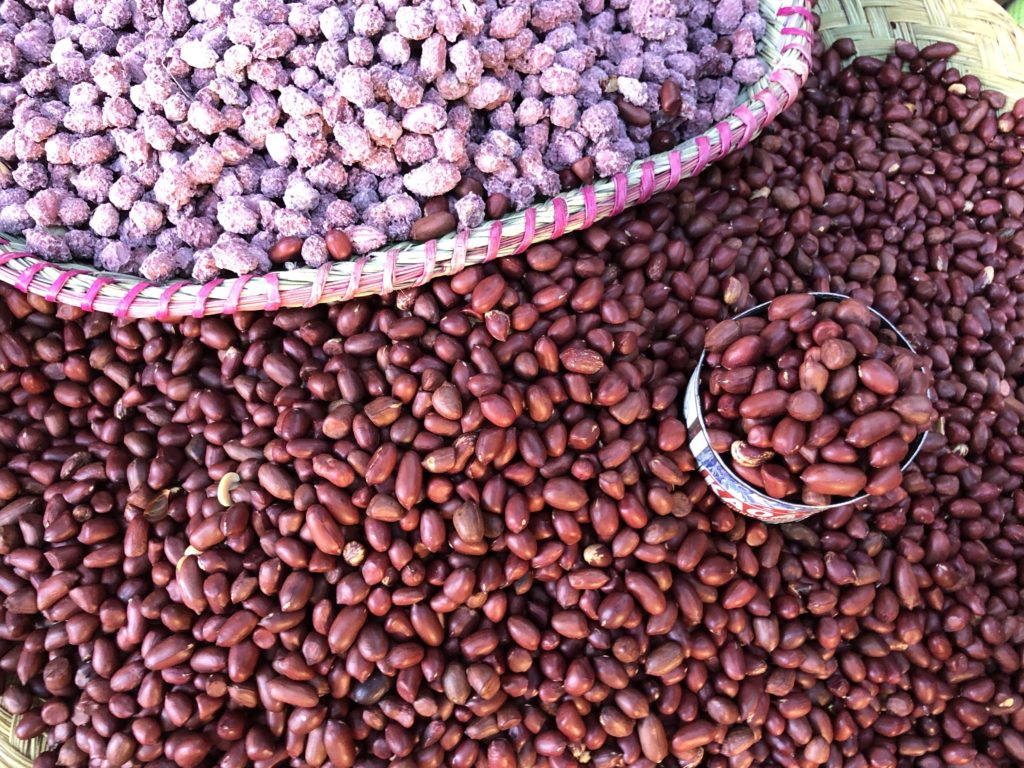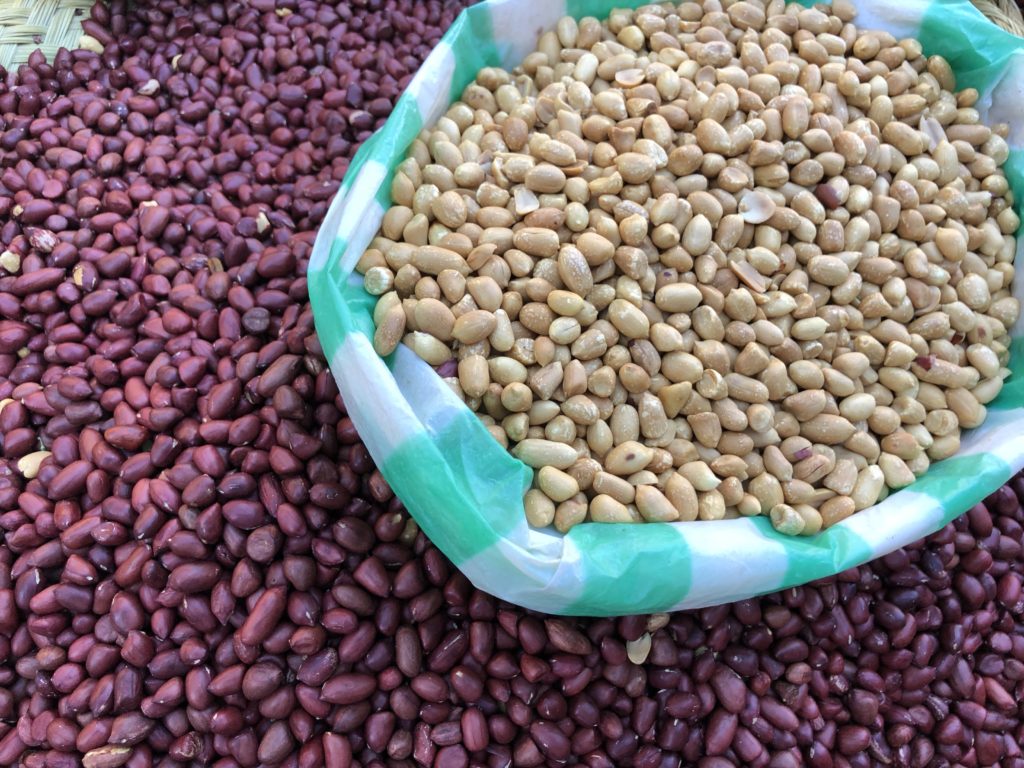 I liked this amazing market very much.  I wanted to capture its vibrant nature.  But I didn't take as many photos as I wanted because of the caution we had to exercise – our driver felt someone might grab my camera from my hand.  However, I couldn't resist.  I left with a small collection of images.  I hope you enjoyed this colorful sampling.