Picture yourself on a white-sand beach in an exotic place on a sunny afternoon.  One such place is in southeast Madagascar, on a nice peninsula in the Indian Ocean.  I would go back there at any time!

When we first checked into our hotel in Fort Dauphin on the fourth day of our stay on Madagascar, I immediately felt like I wanted to spend lots of time here.  Hotel Tilinjoo is a boutique hotel on a hill, overlooking Libanona Beach known for excellent surfing conditions.  Unfortunately, we stayed here for only one night, but tried to enjoy the experience to the fullest.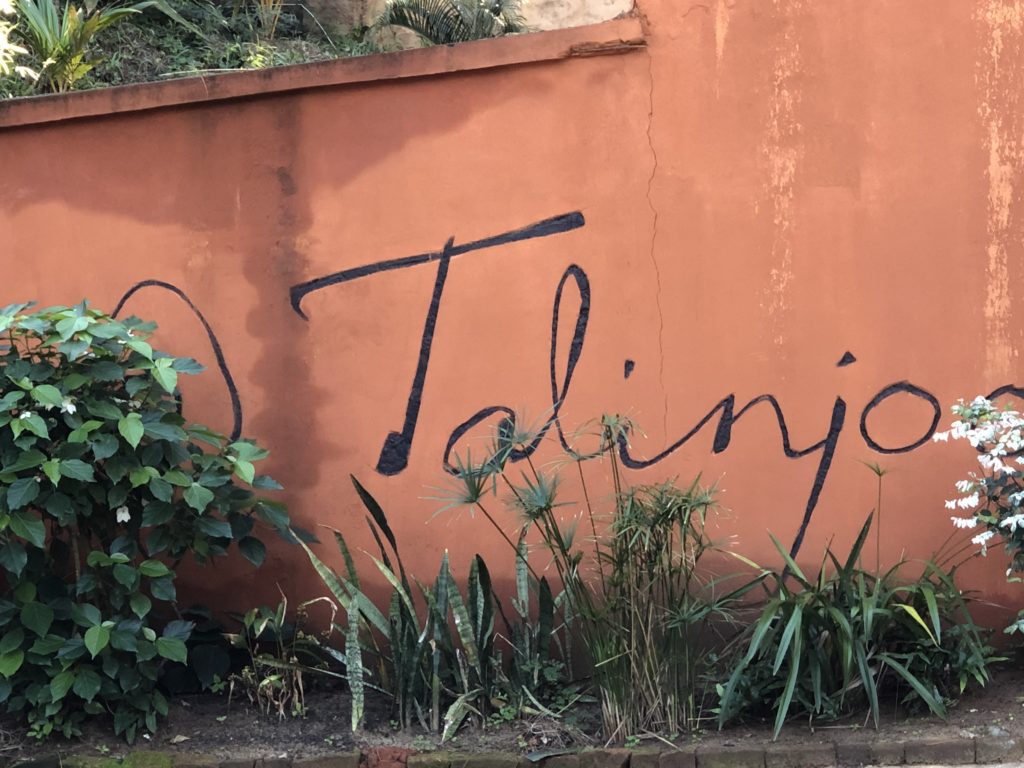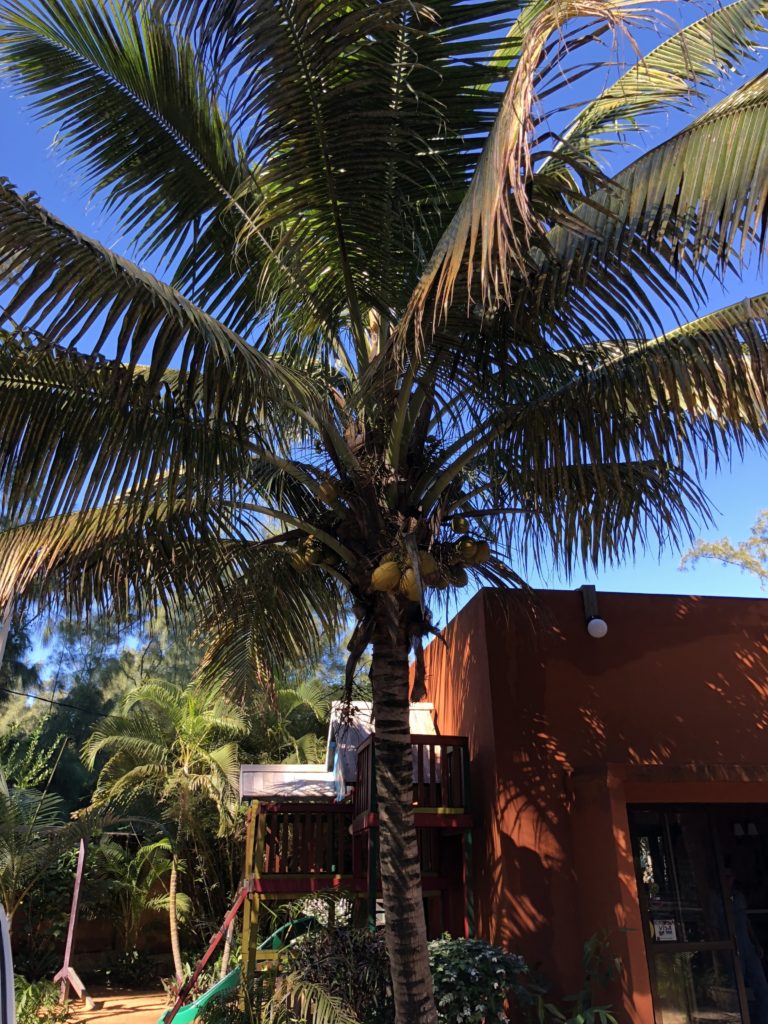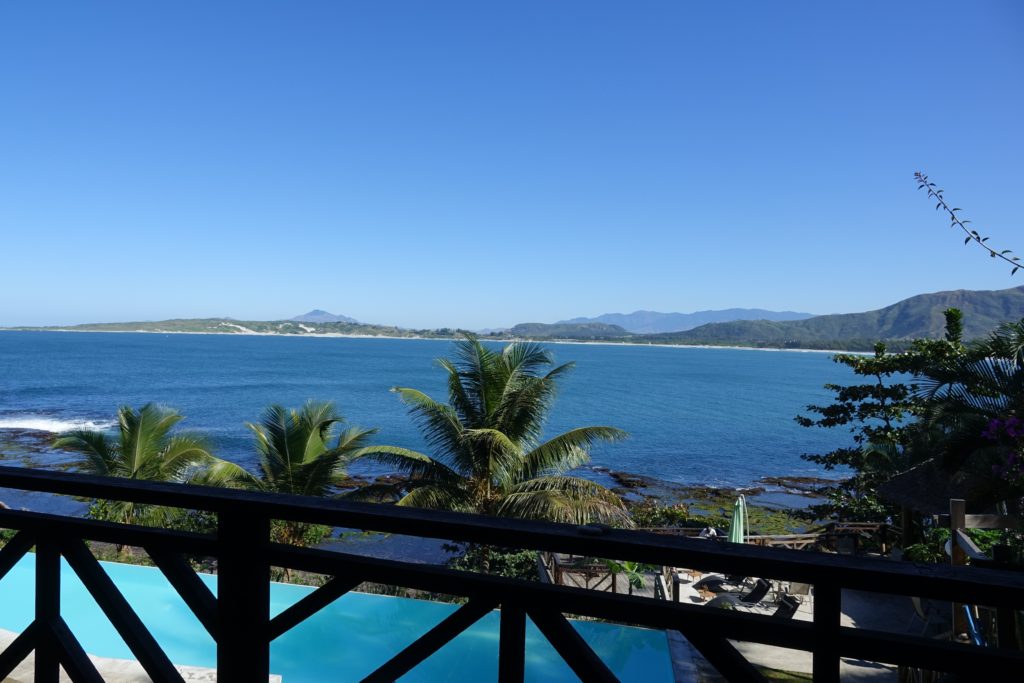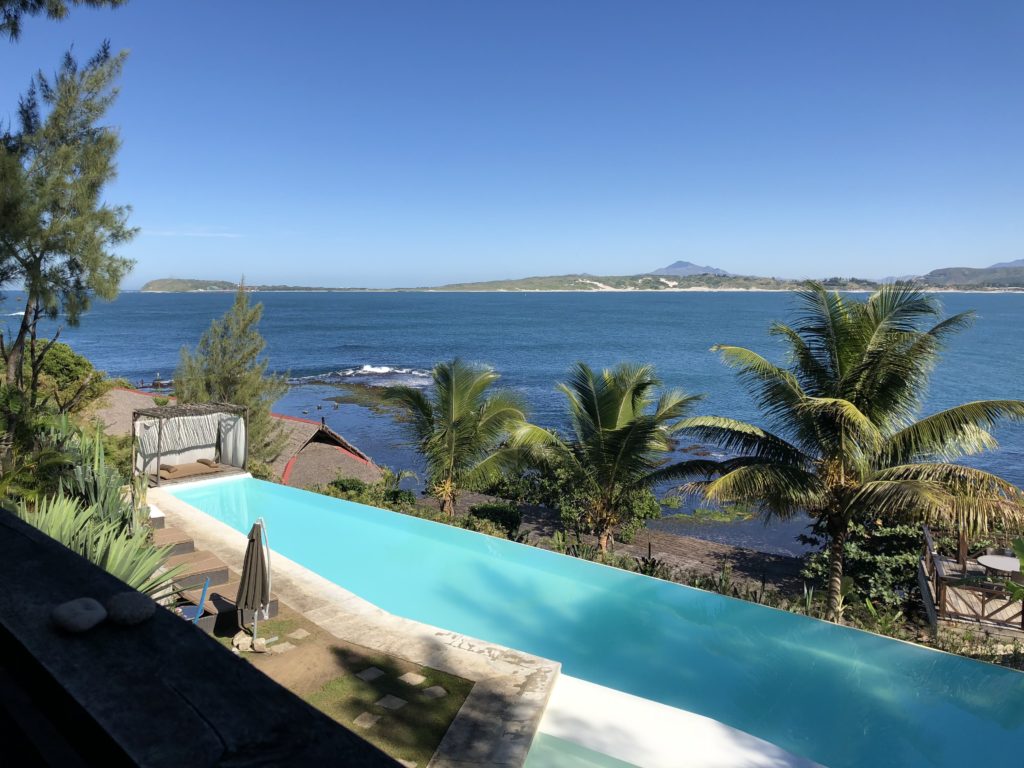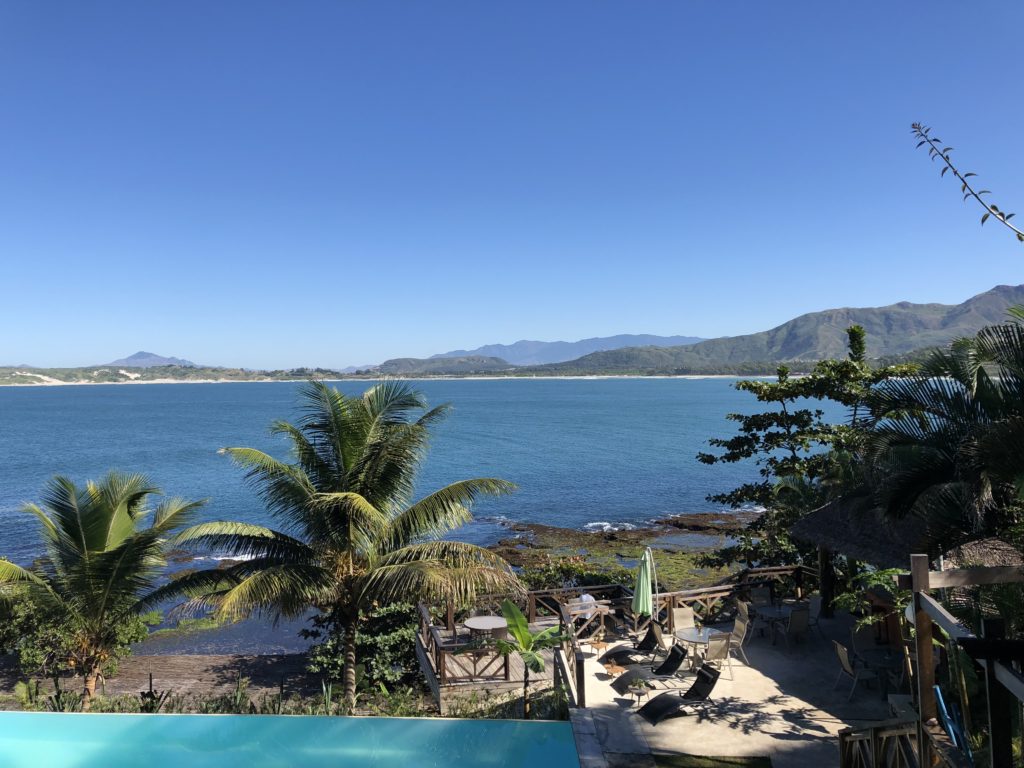 Our room had a very spacious private deck overlooking the water.  From here, we marveled at the incredible postcard views of the Indian Ocean, listened to the waves crashing against the shoreline, and later, in the evening, enjoyed the sunset.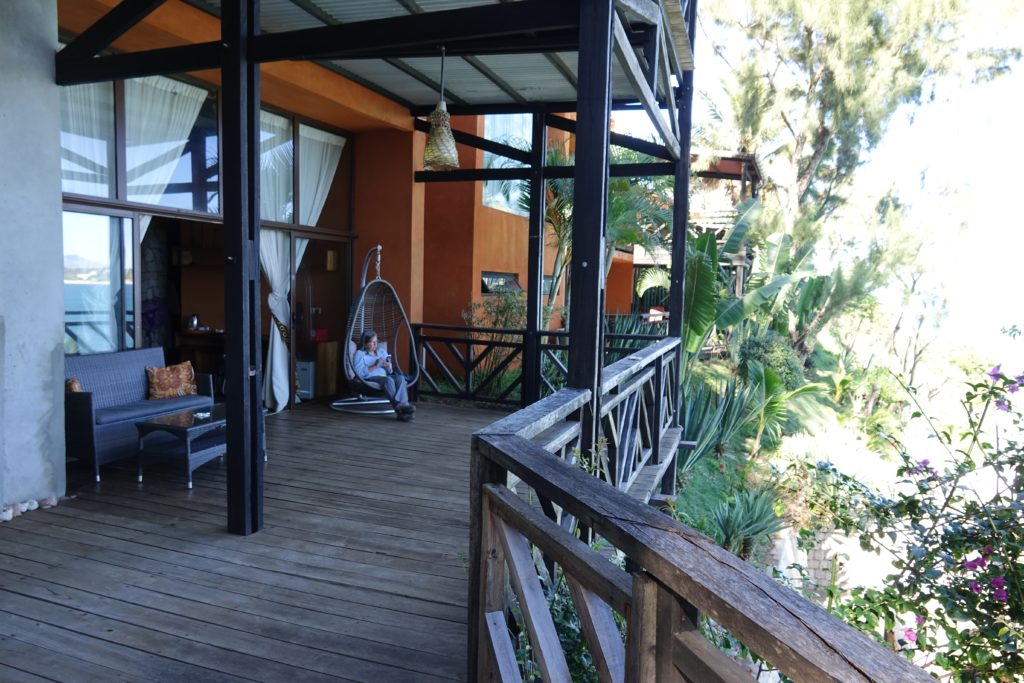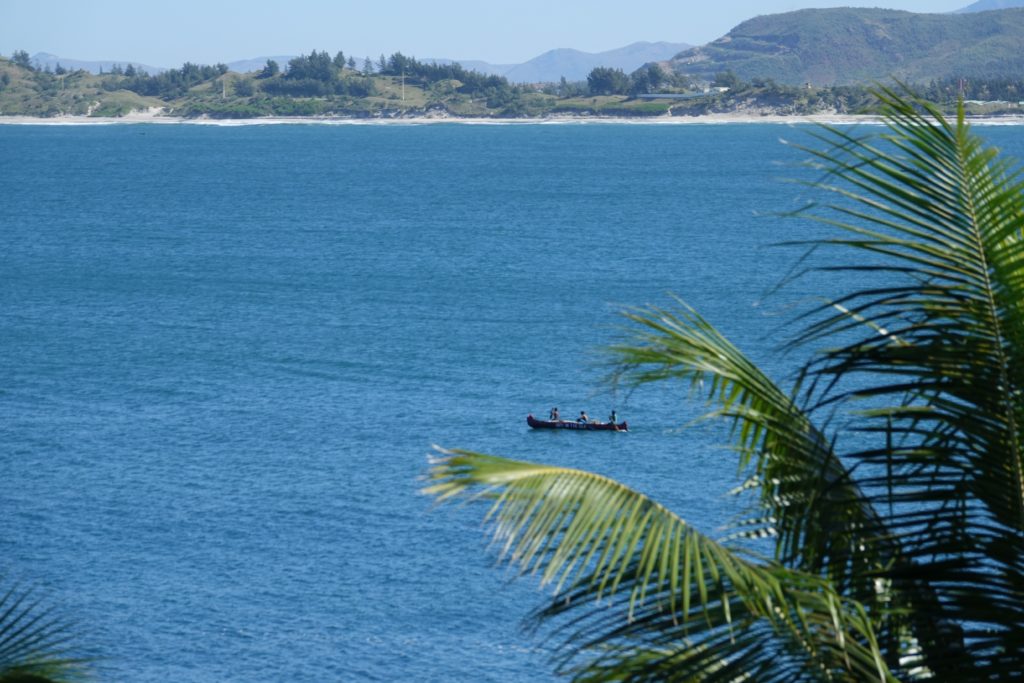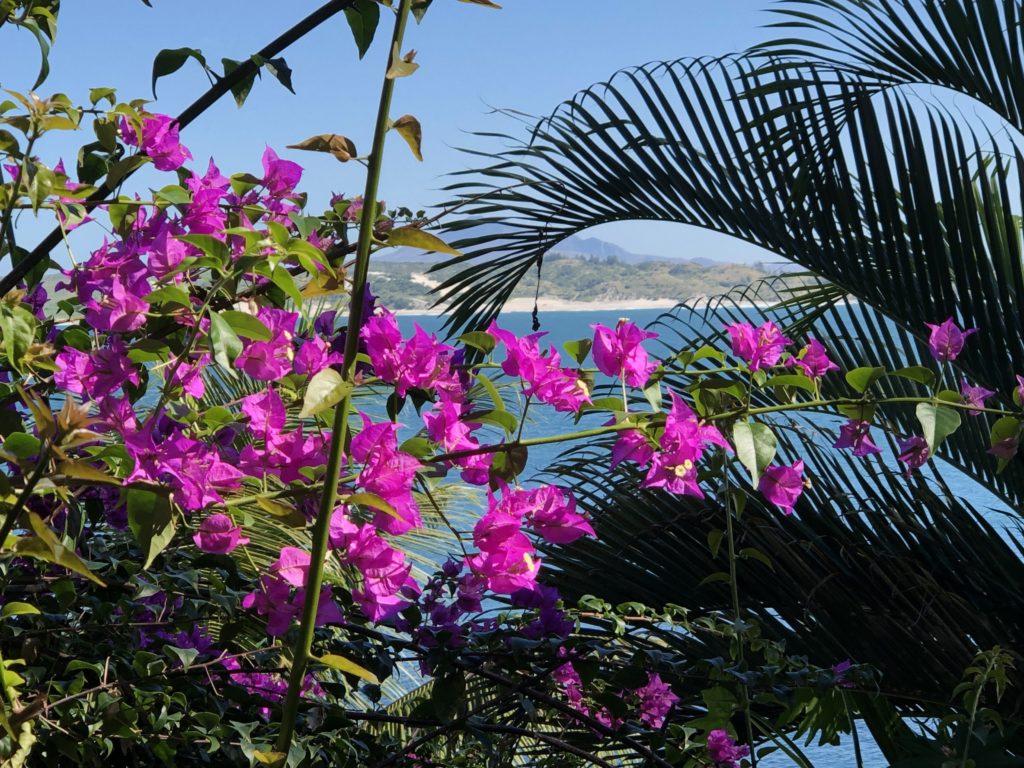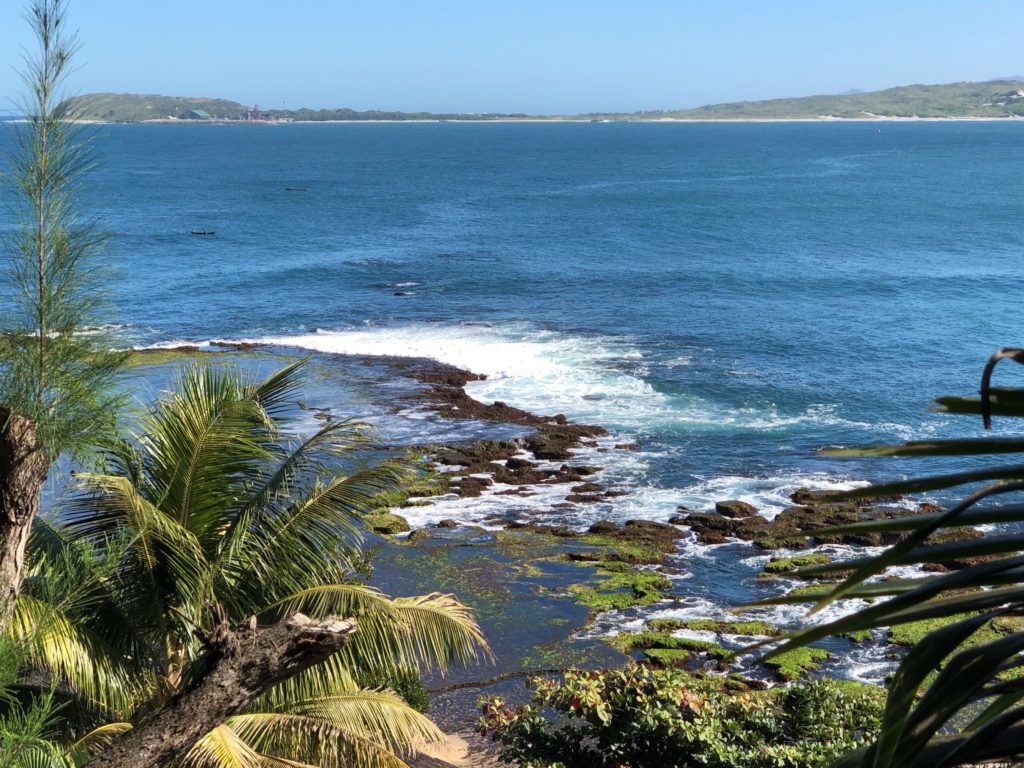 The room itself was comfortable with a floor-to-ceiling glass door in the ocean-facing glass wall.  We could just sit on our bed or at a desk and enjoy the view from there.  Even the shower was overlooking the bay!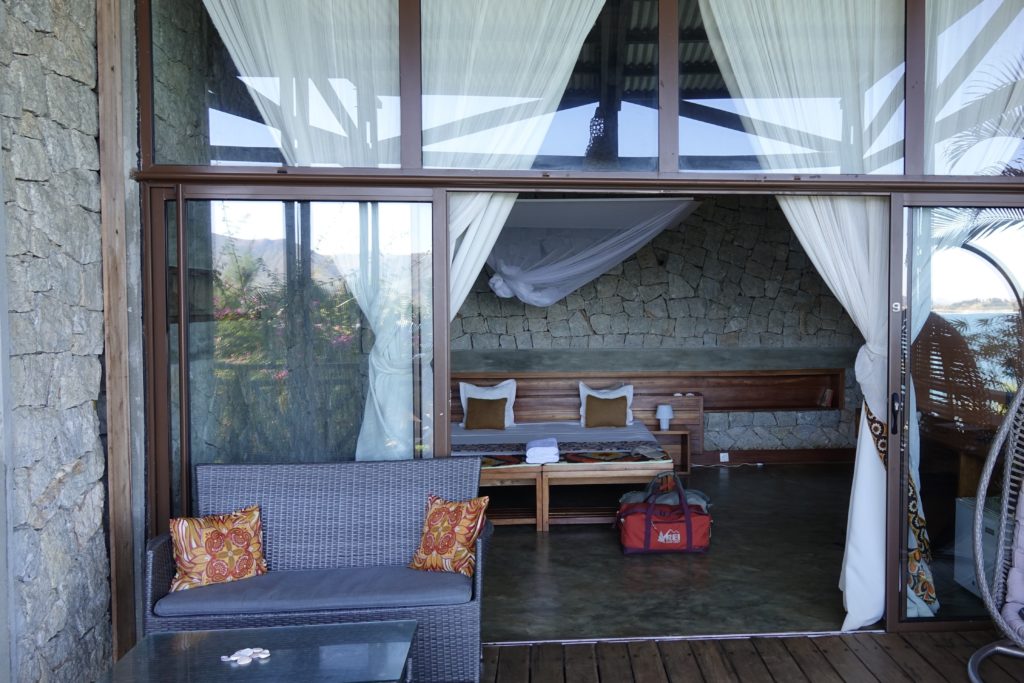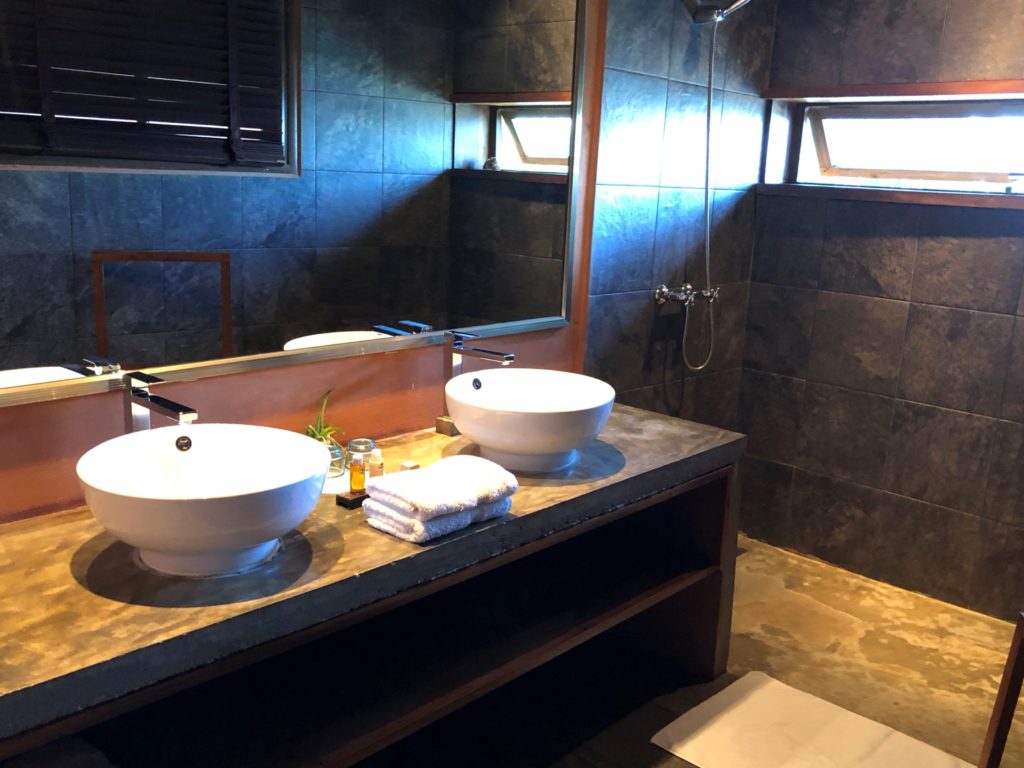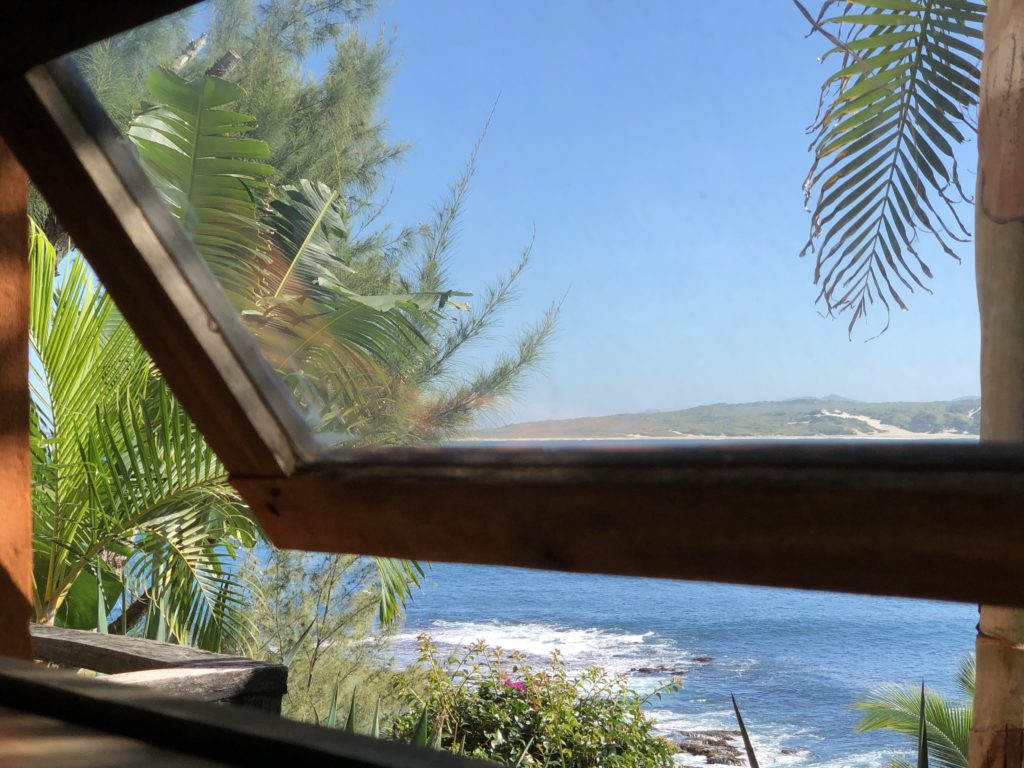 The hotel's own restaurant – with its deck at the water's edge – served delicious food.  There were lots of little decorative details that added to the ambiance of the place.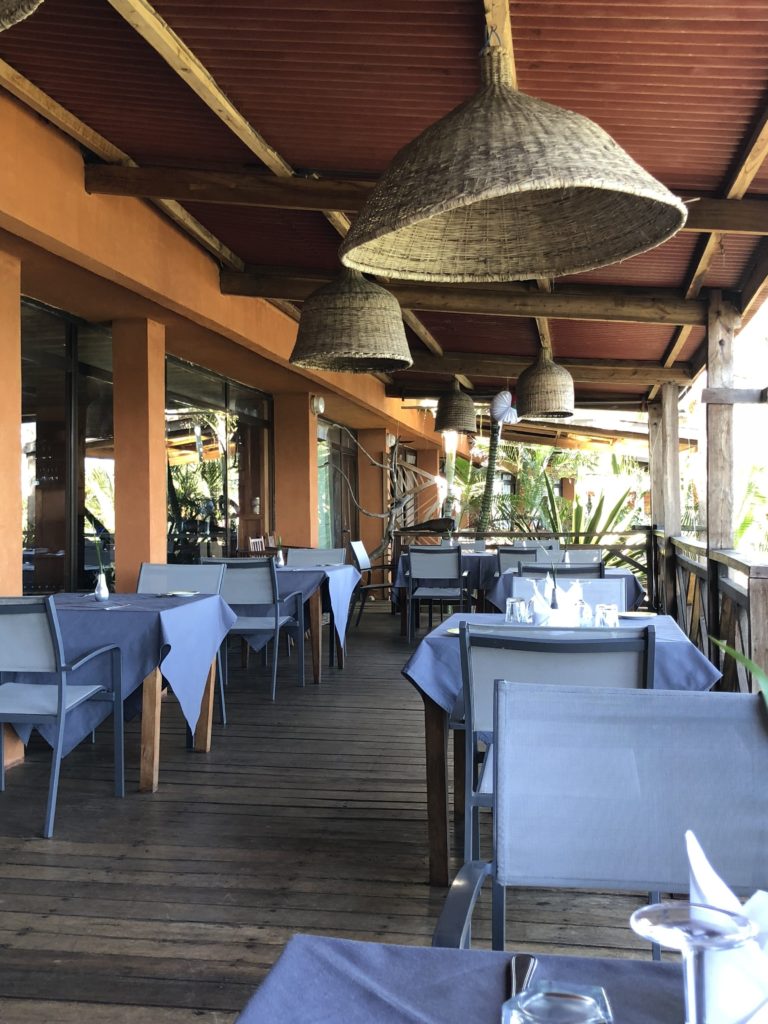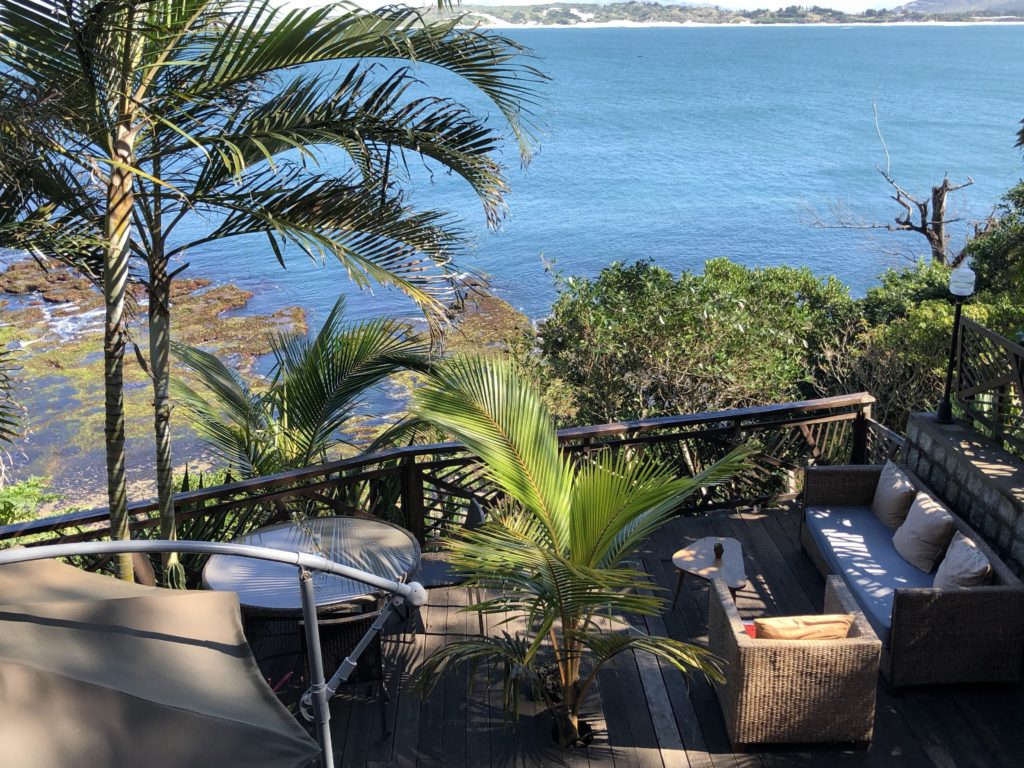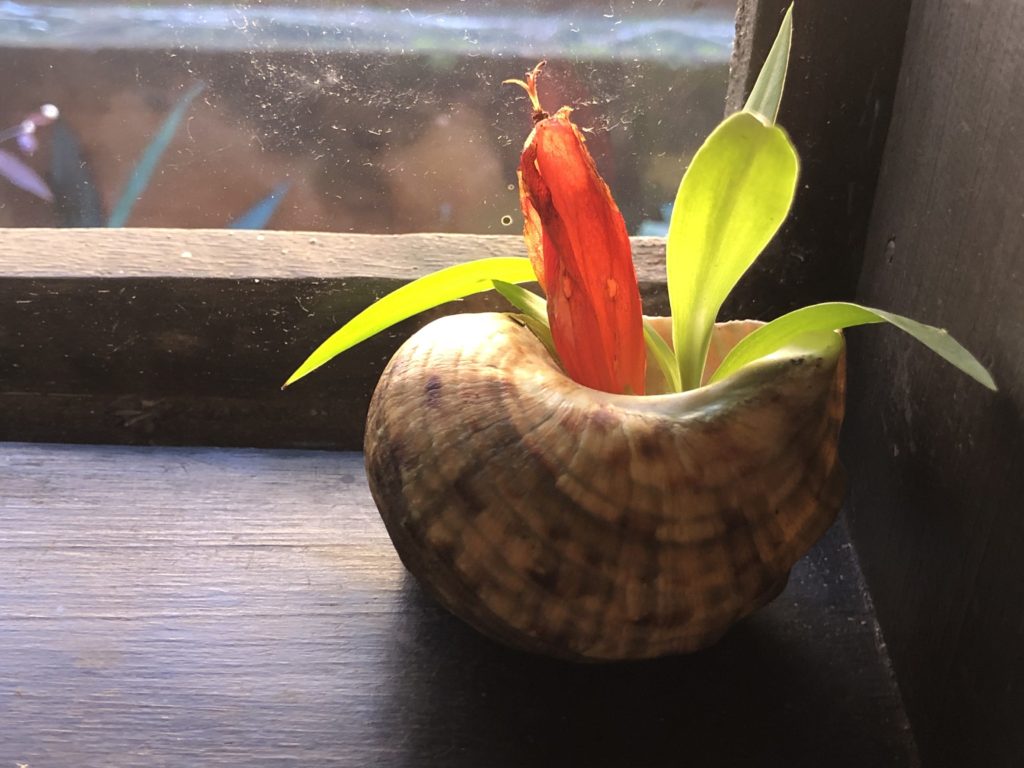 After returning from the afternoon visit to the Nahampoana Nature Reserve, we immediately hit the beach – just needed to walk down a few stairs from our room and there we were exploring the shore, testing the water, collecting some interesting stones and shells, which we later added to the existing assortment on our deck table.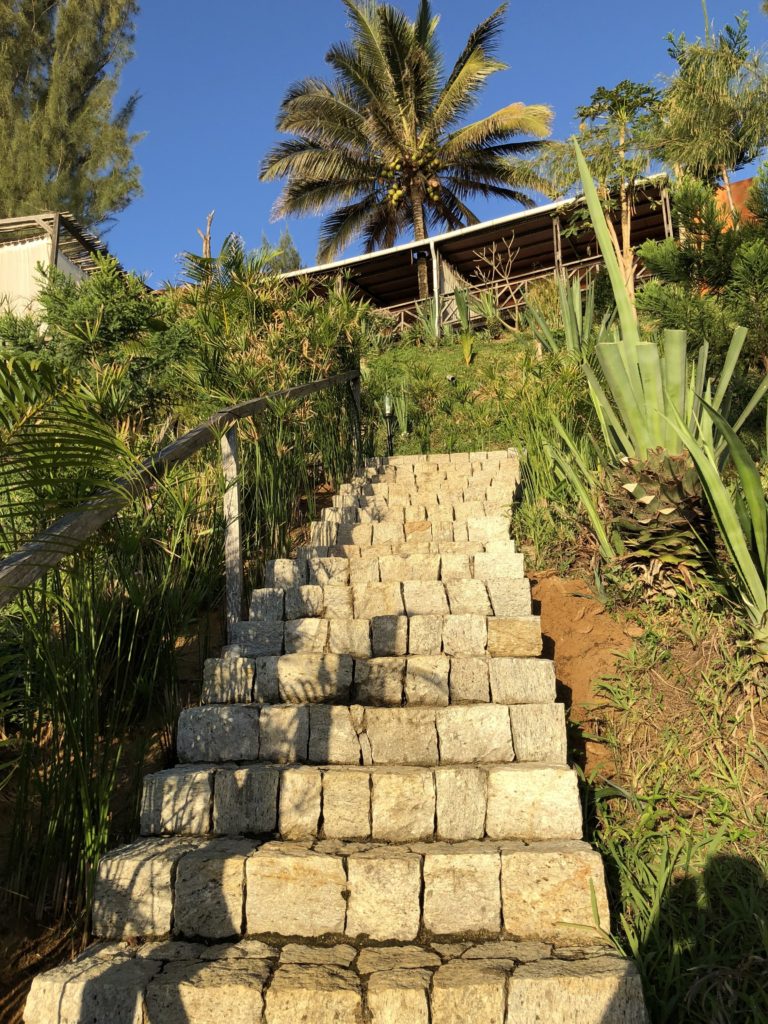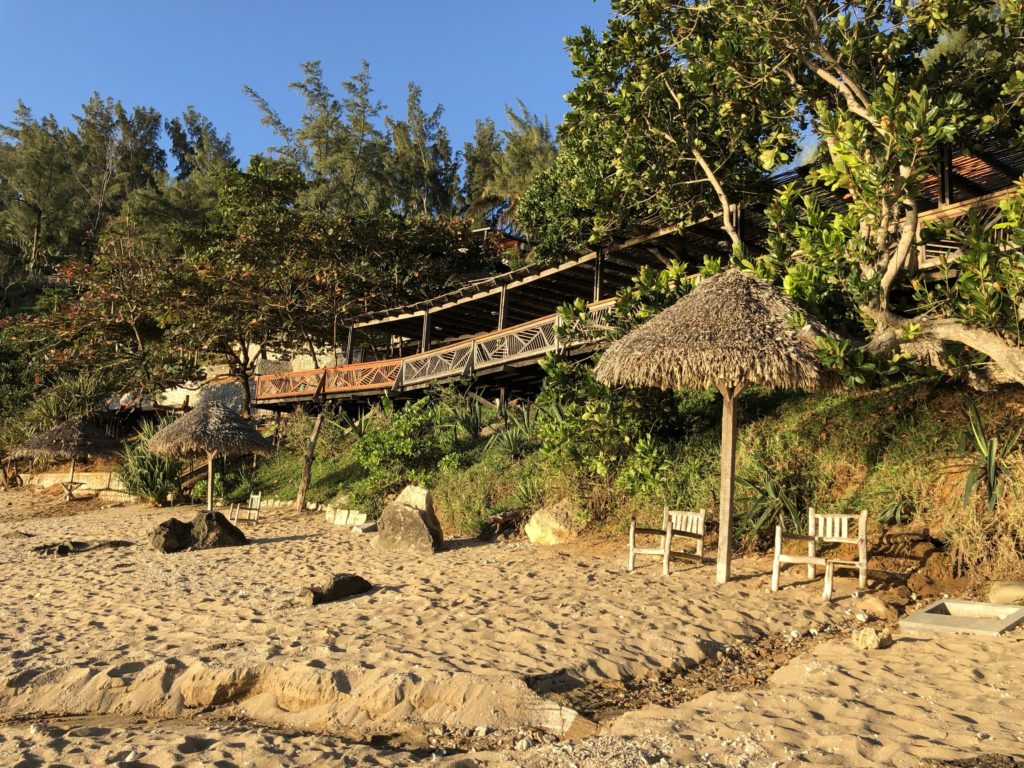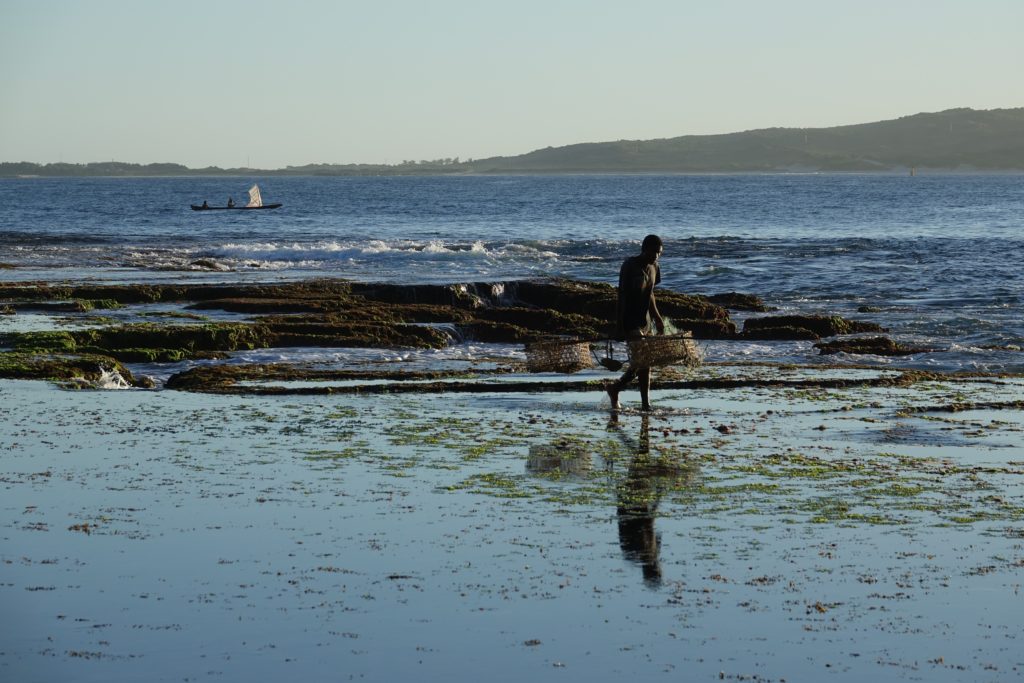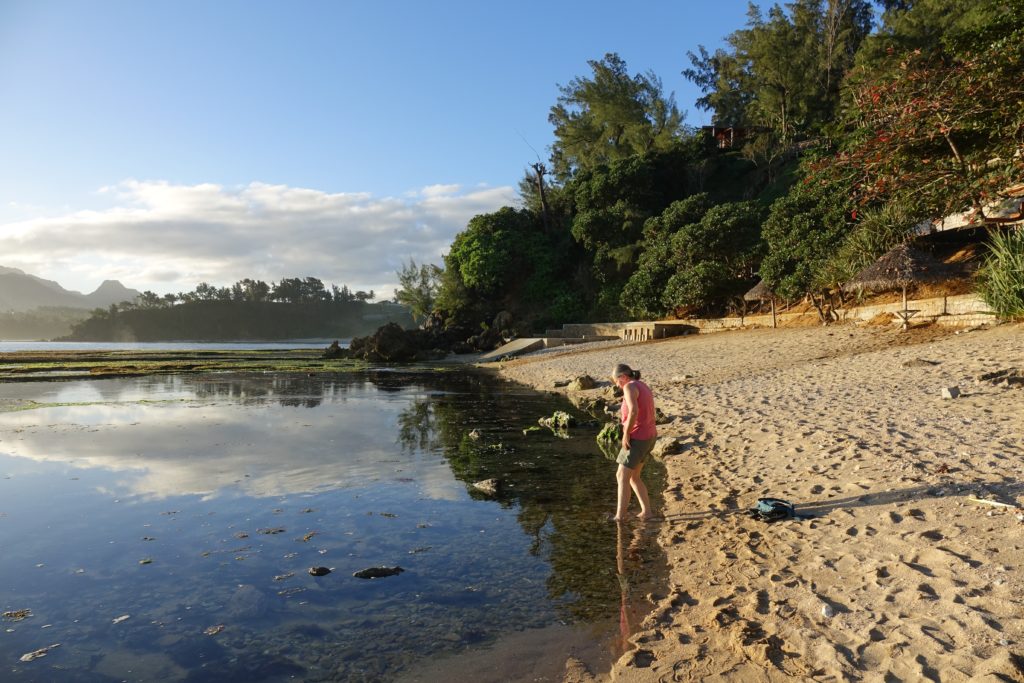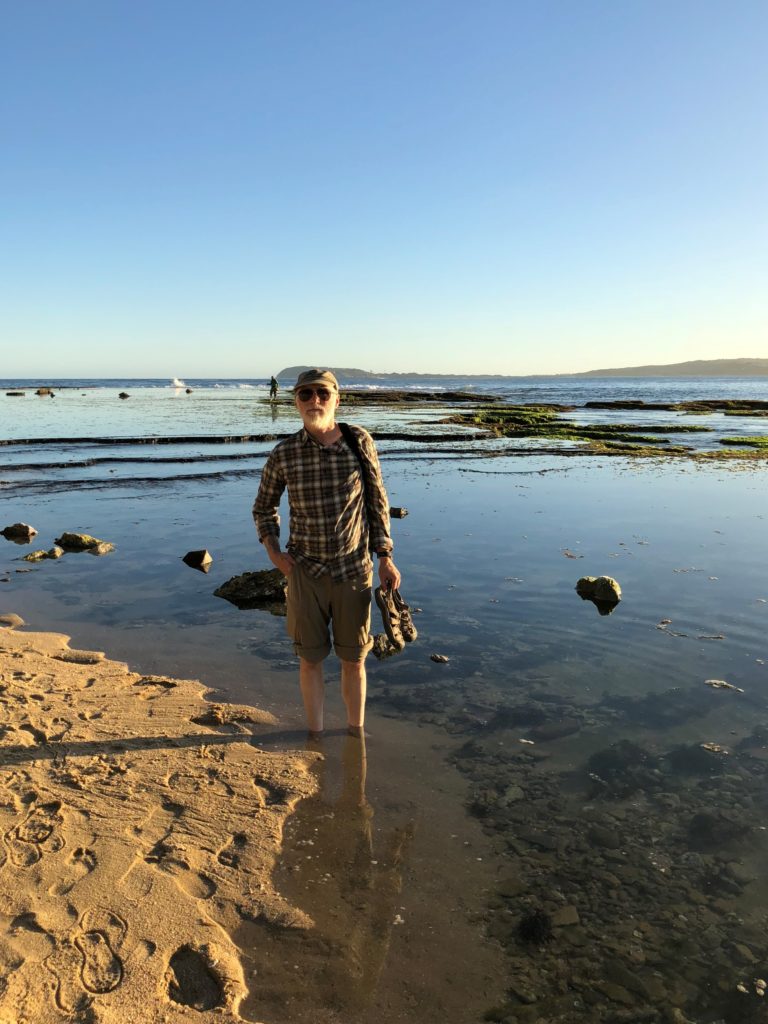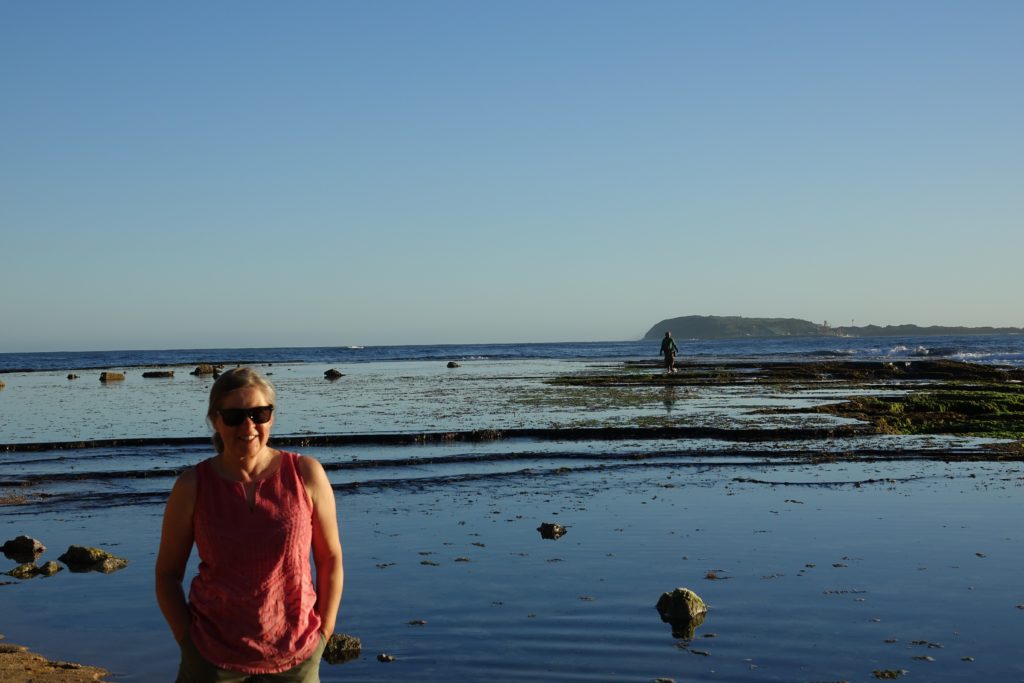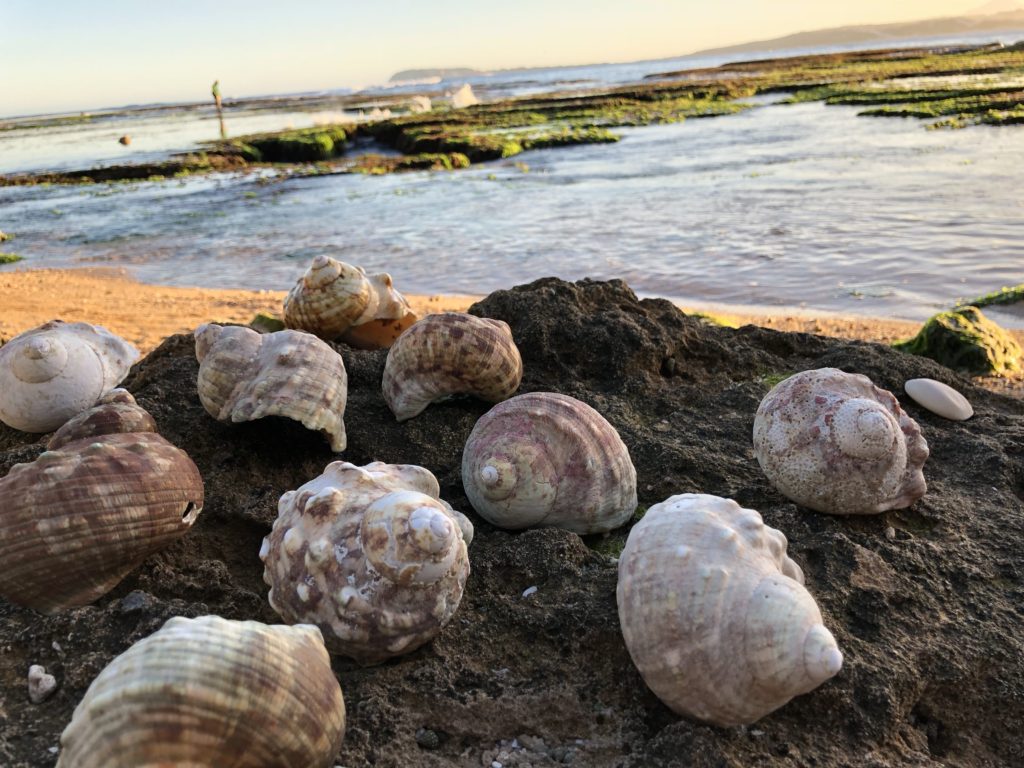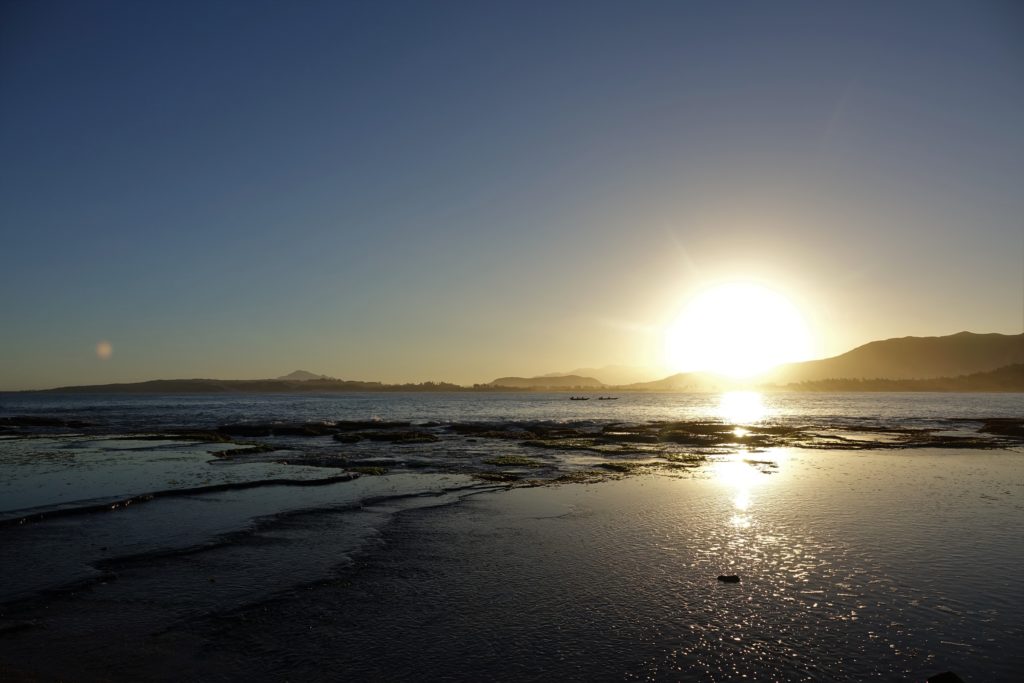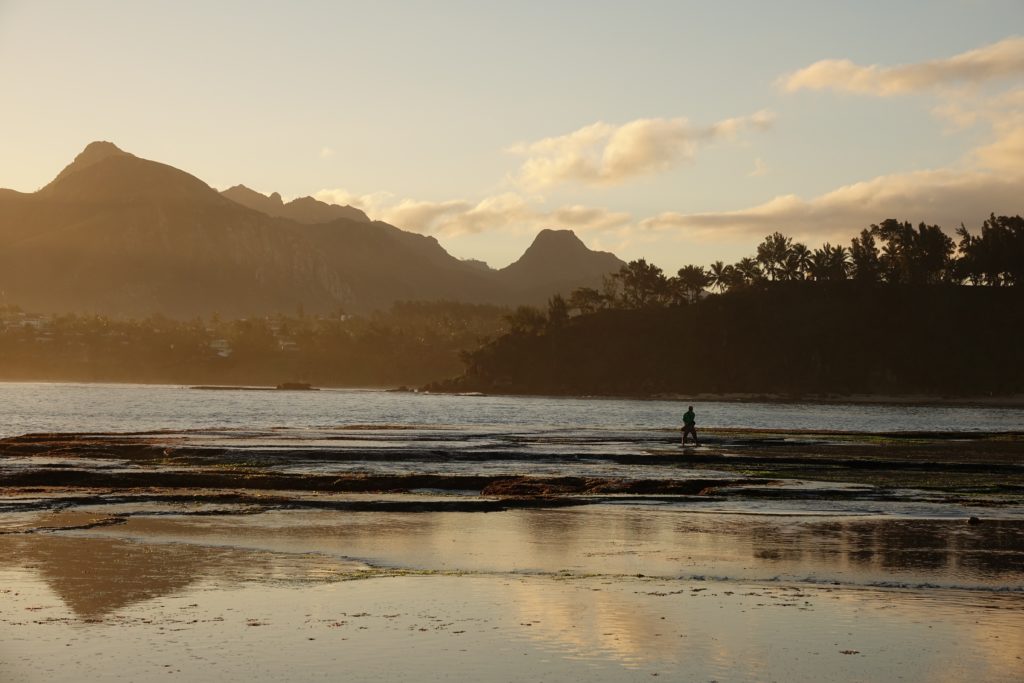 We had a short but very nice visit at Tilinjoo.  It was a great place to relax, to catch our breath during the fast-paced visit of Madagascar.