A beautiful scenery awaited us here.  We could have not dreamt about a better stay for our last two days in Tanzania!

It was only a short drive from the Tarangire National Park.  Located between two national parks, Lake Manyara and Tarangire, it basically guaranteed that we would always see some wildlife as we drove in and out of this permanent open camp.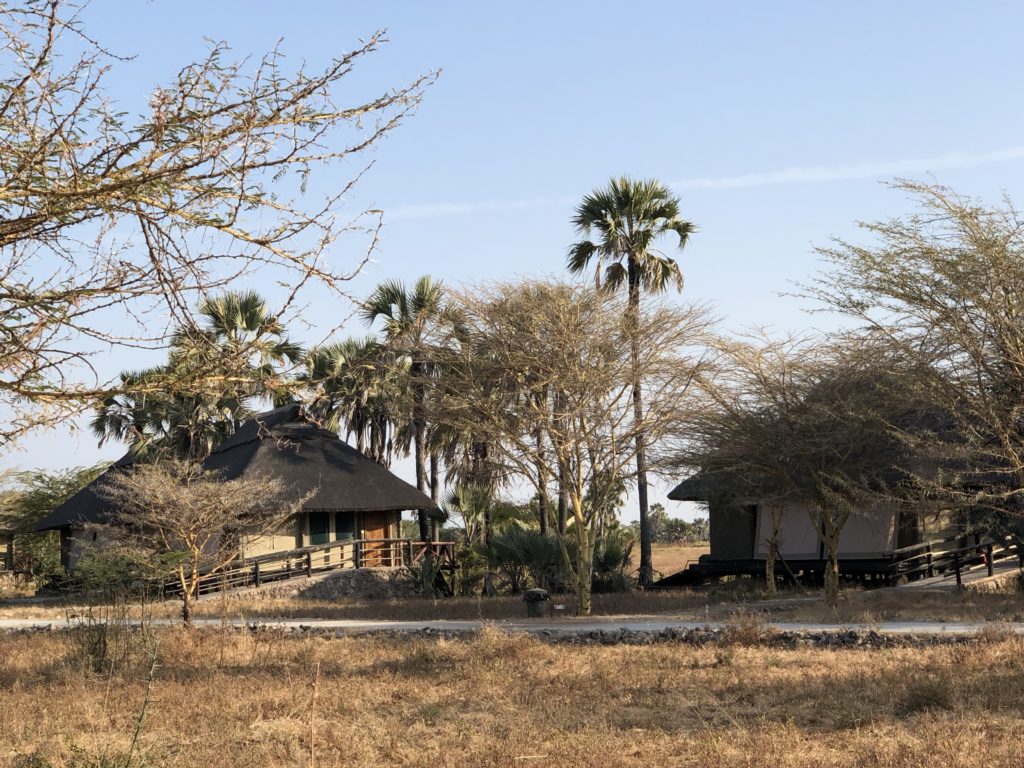 Our tent was one of the 44 canvas tents, all with thatched roofs, built on wooden decks with wooden floors, equipped with pampering bathrooms and comfortable beds with mosquito nets, which were mainly for show, since no mosquitoes were around.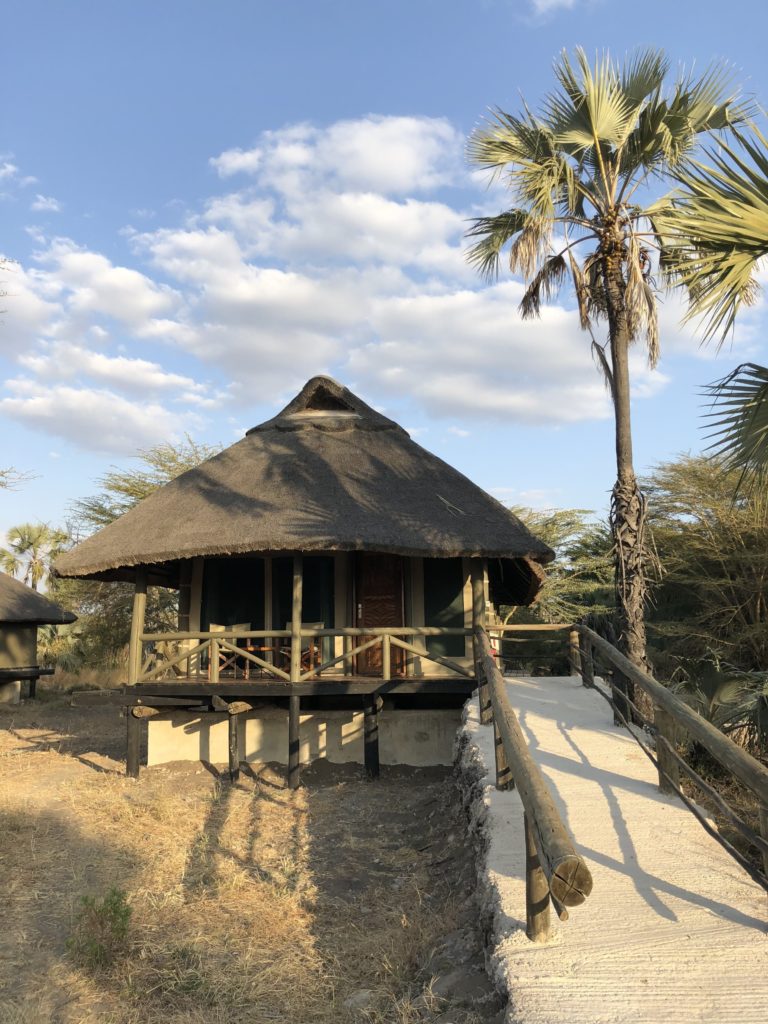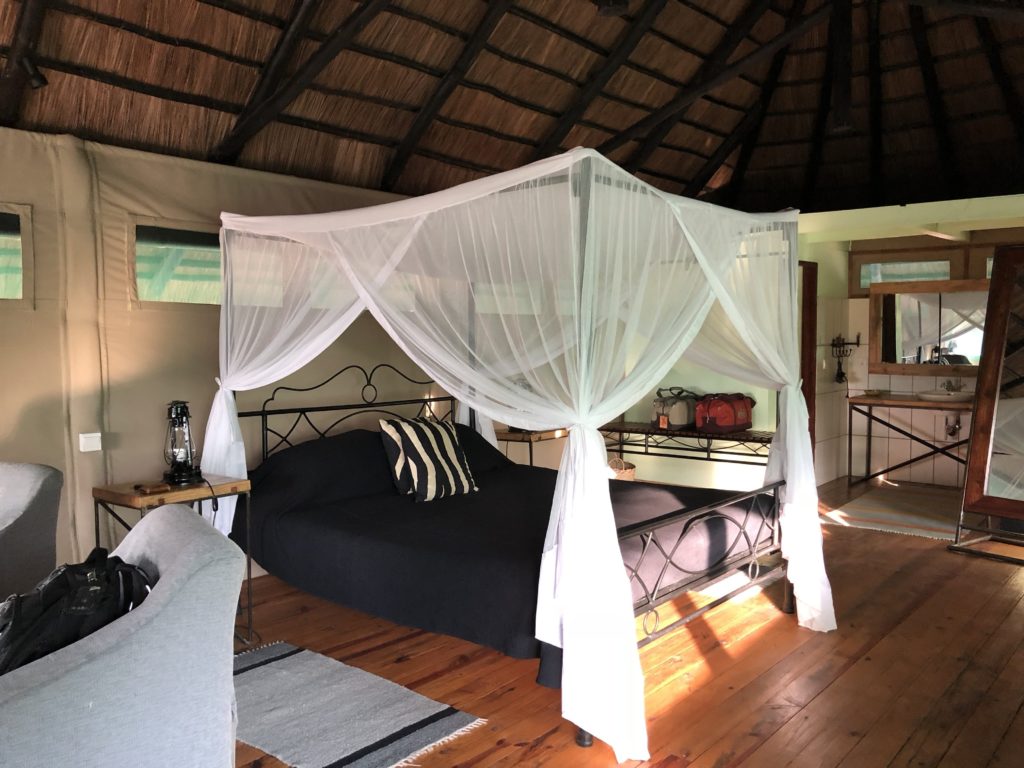 The dining tent was a short distance away, a pleasant walk.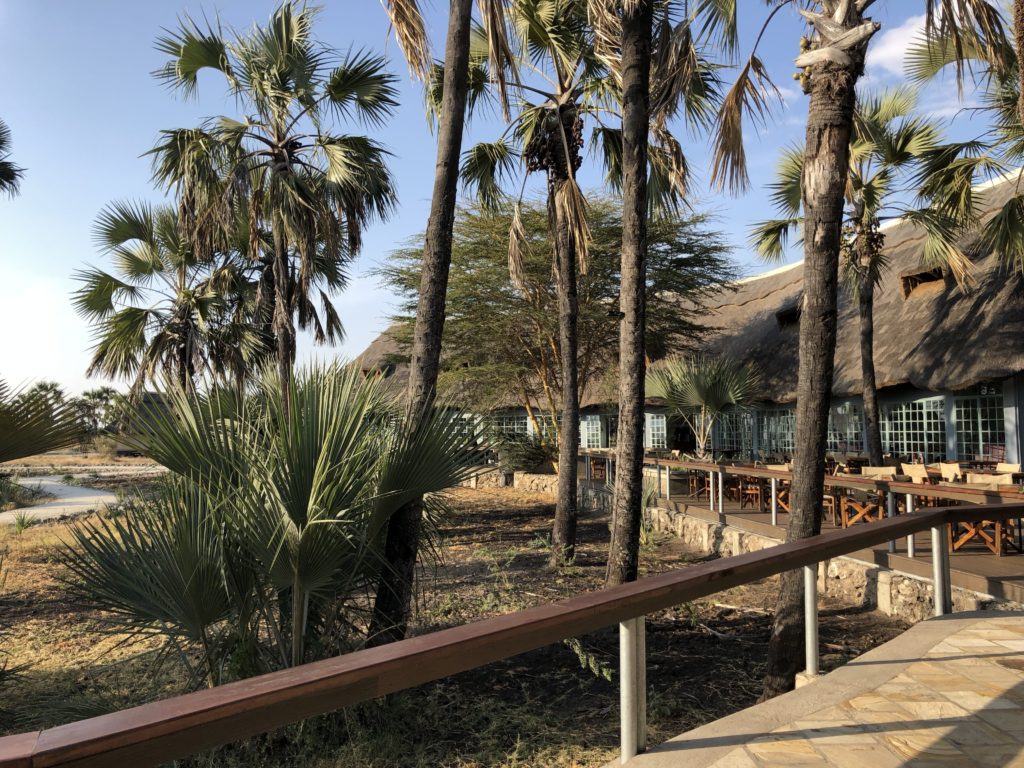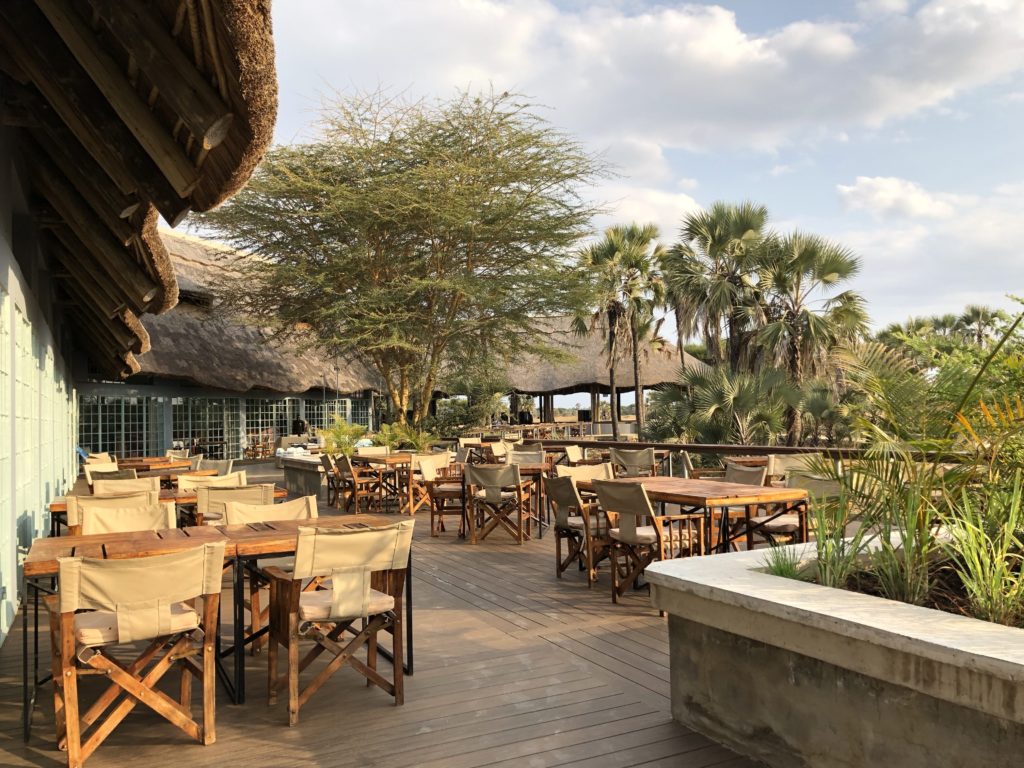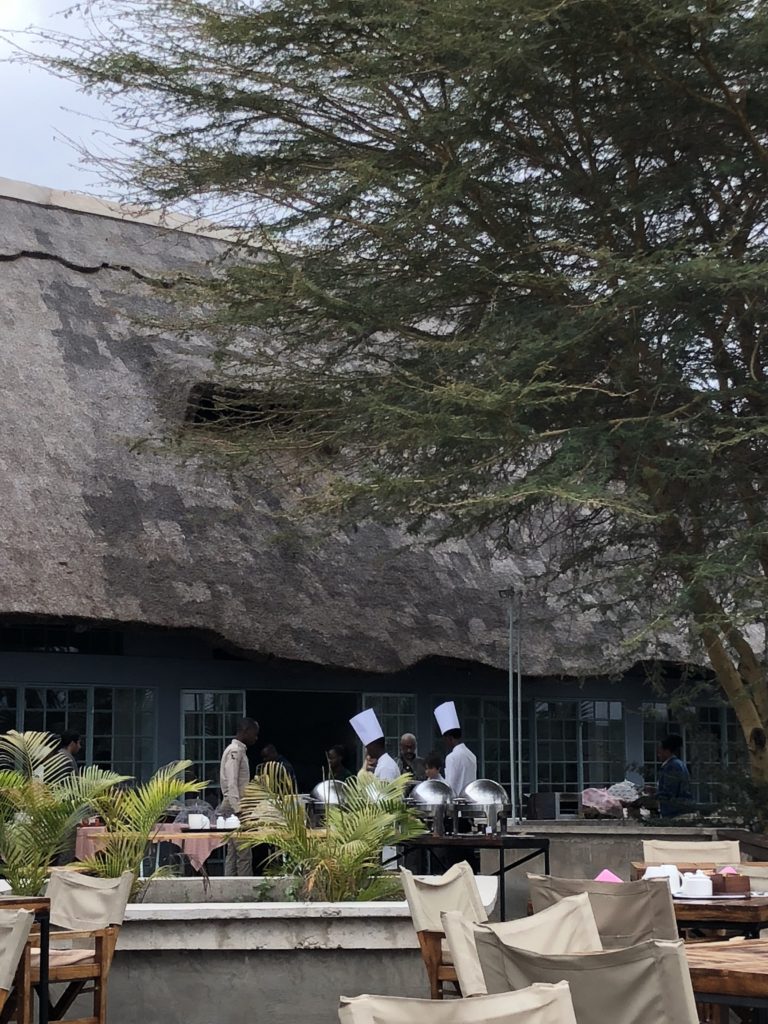 From our private little deck, we could observe the animals who roamed the place freely and were grazing very close.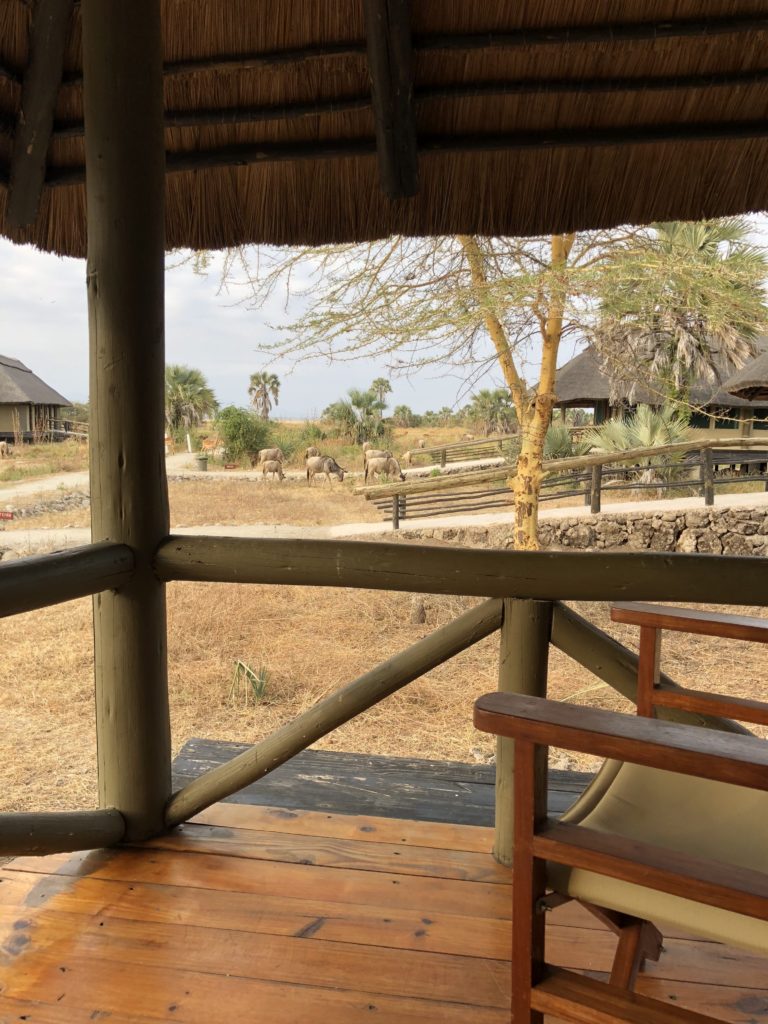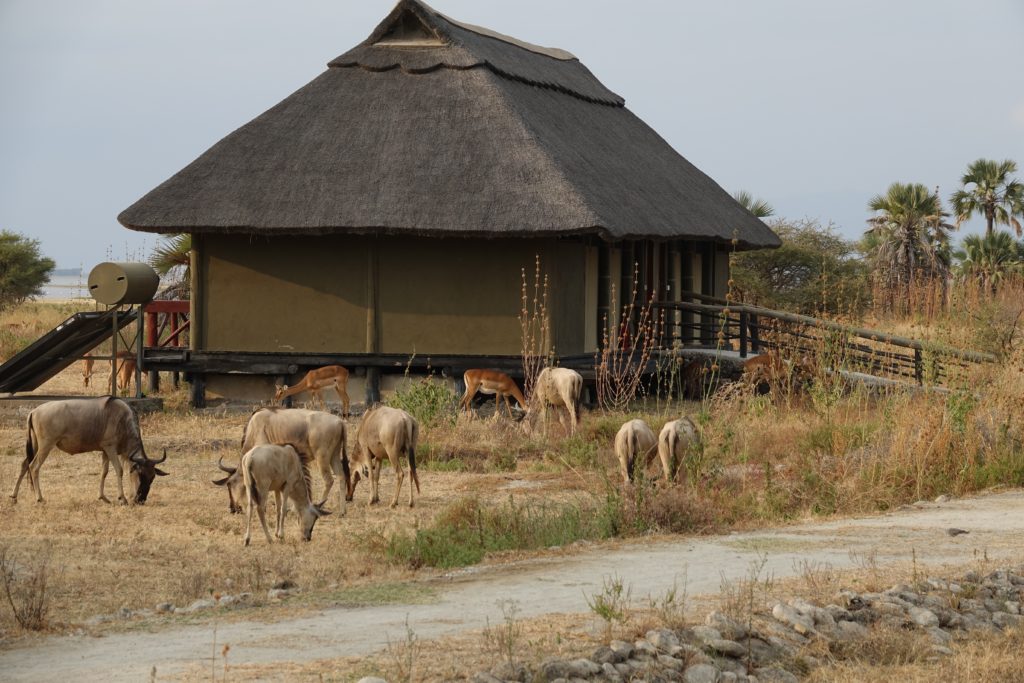 We were in an open wildlife area with views of Lake Manyara.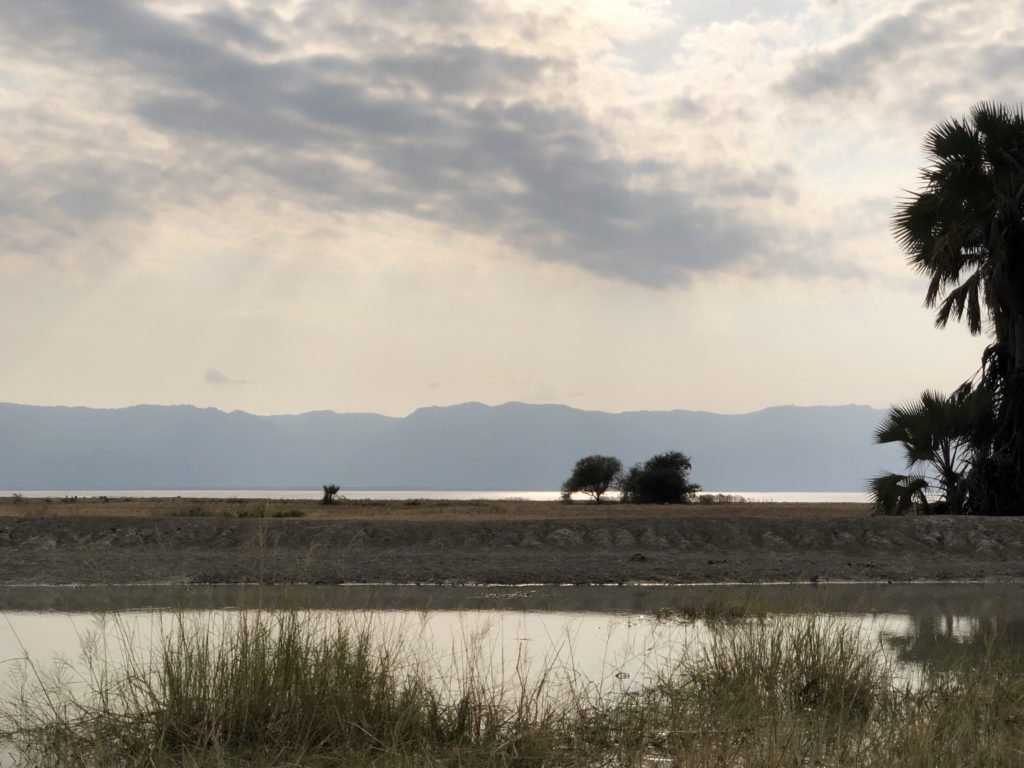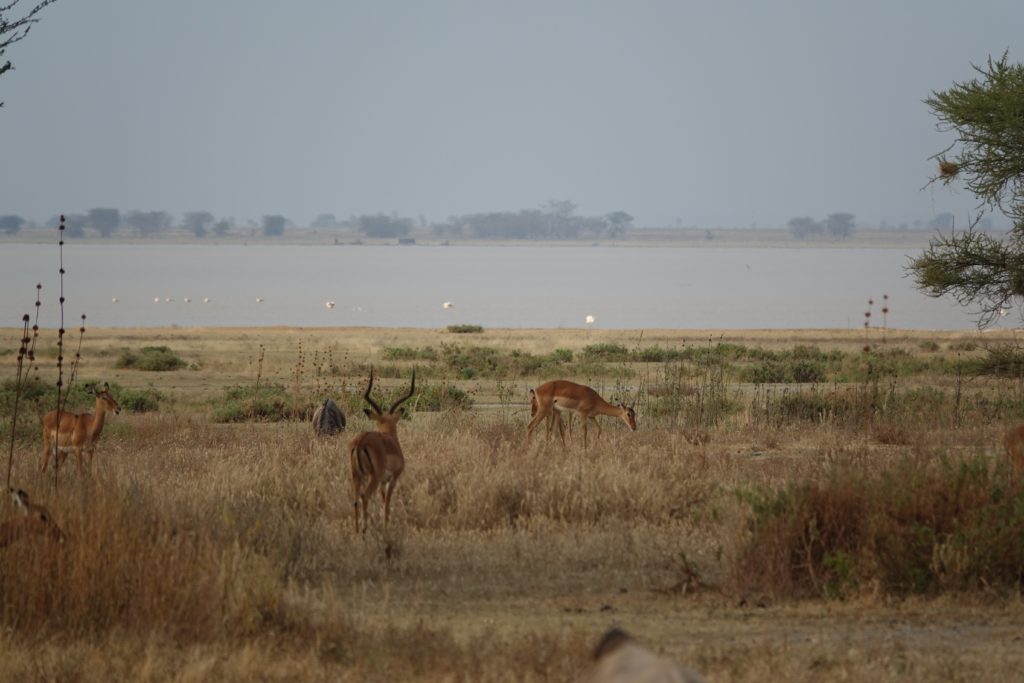 We did our laundry, did some journaling about our experiences in Africa, and went for a relaxing walk around the camp and close to the lake.  We enjoyed the beautiful setting with palm trees and our quiet time here.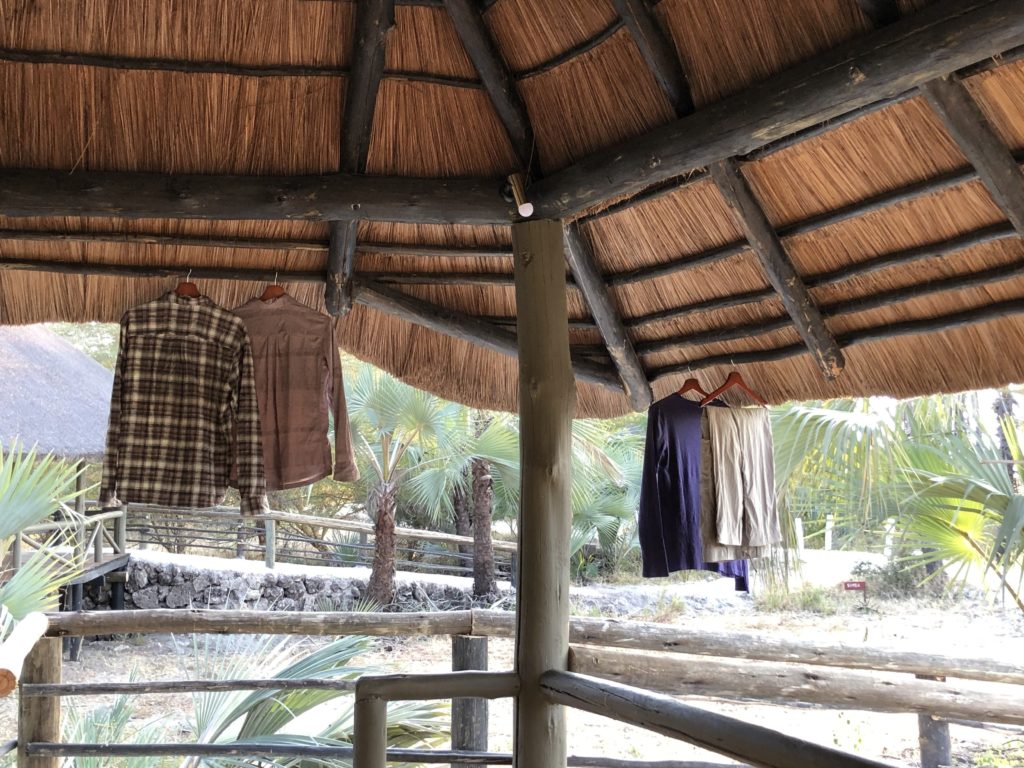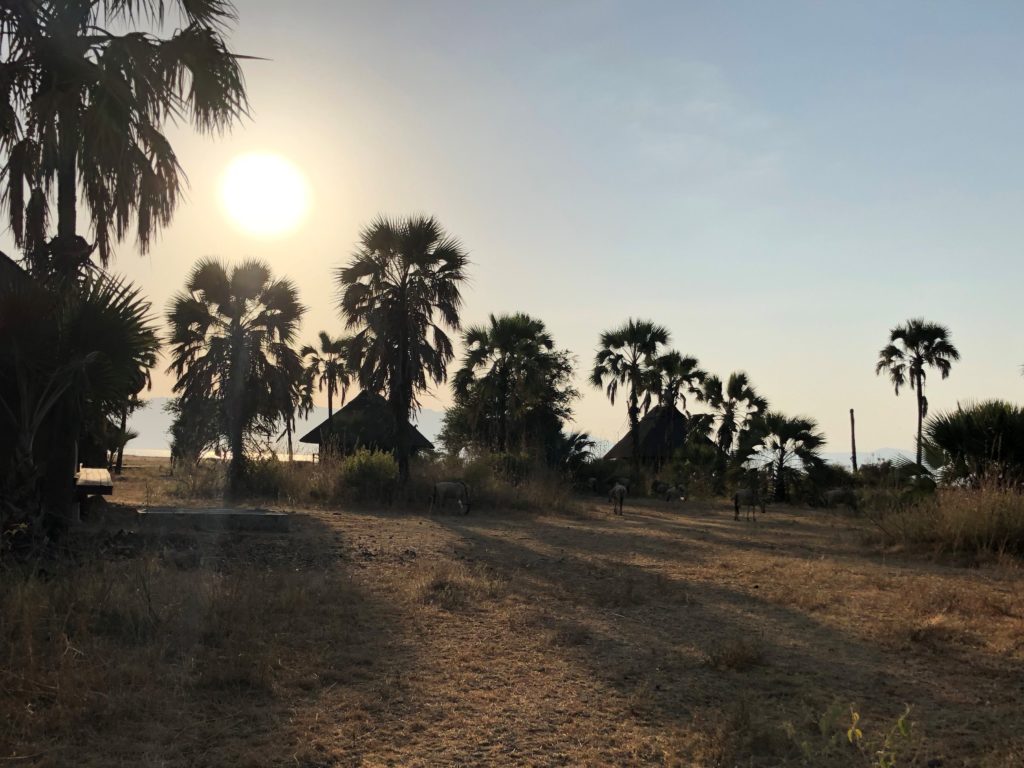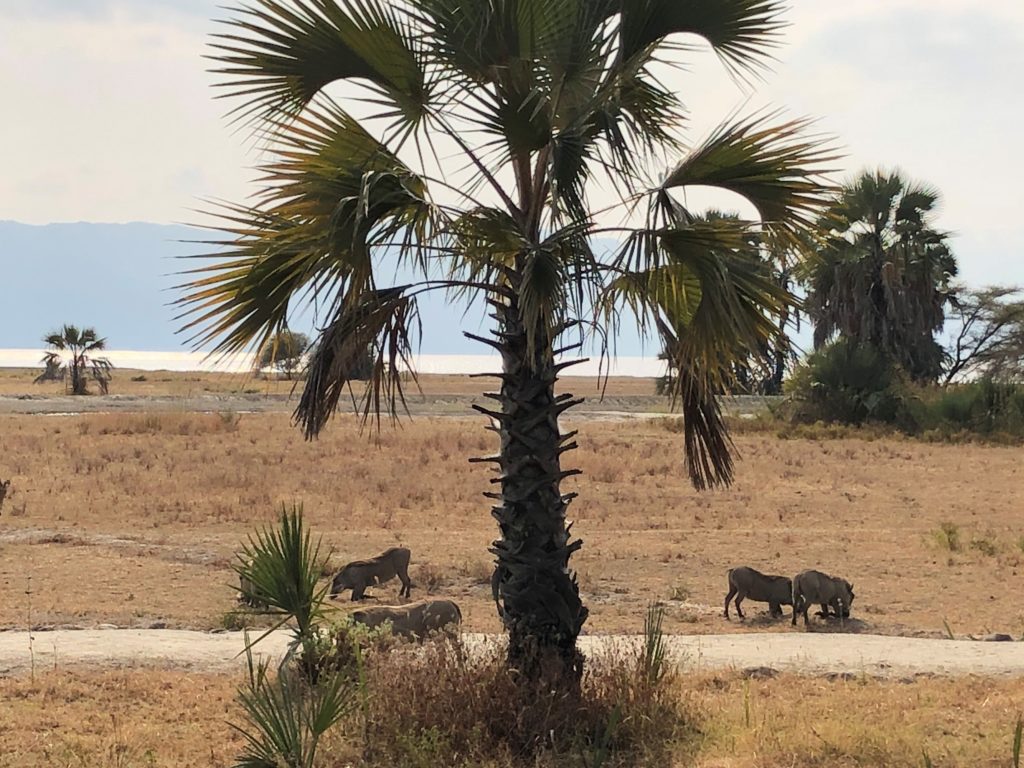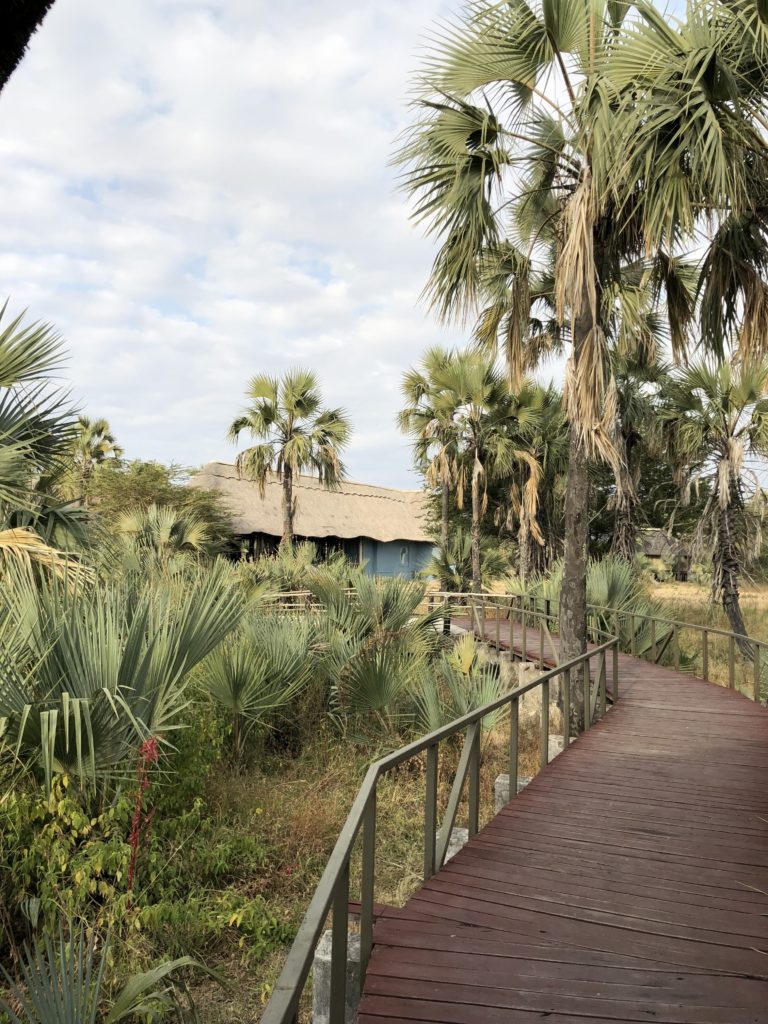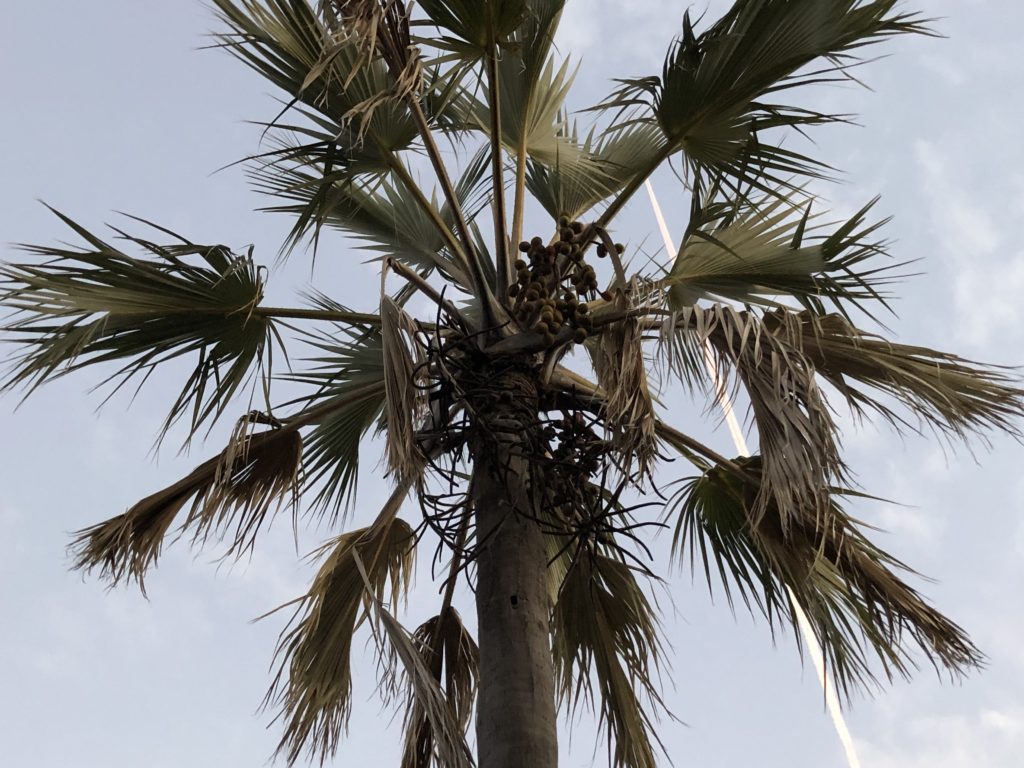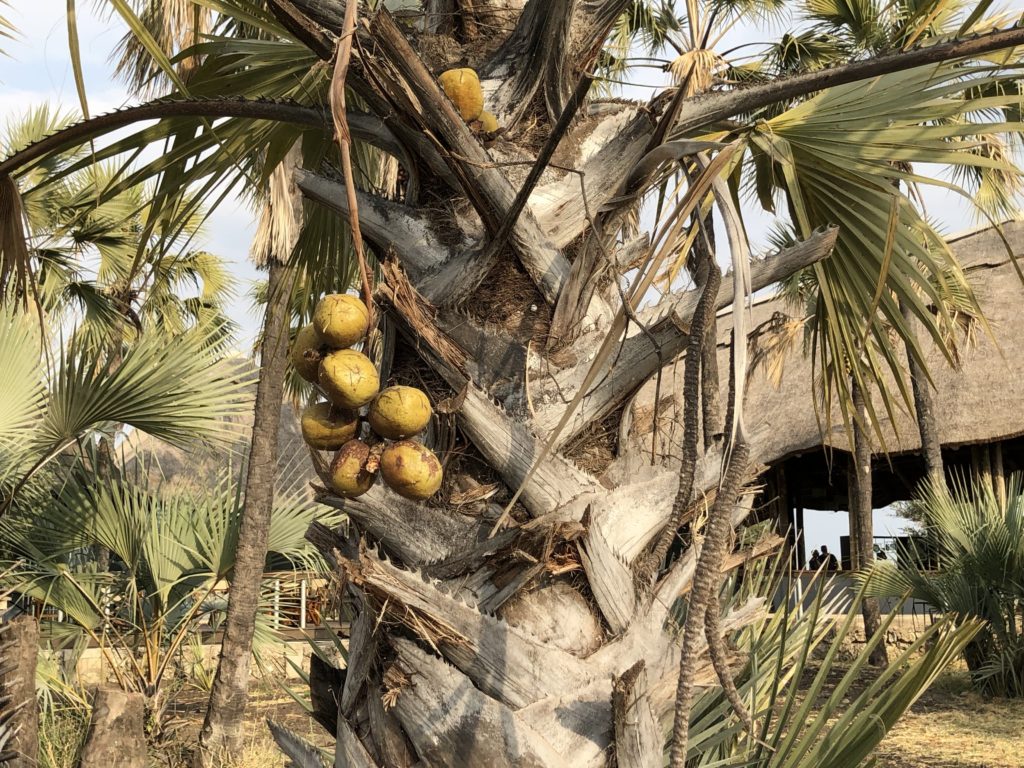 Dinners were served on the big deck by candlelight, romantic indeed, except for the bugs who also loved the light.  Here too, when we wanted to go back to our tent after sunset, we needed to be escorted.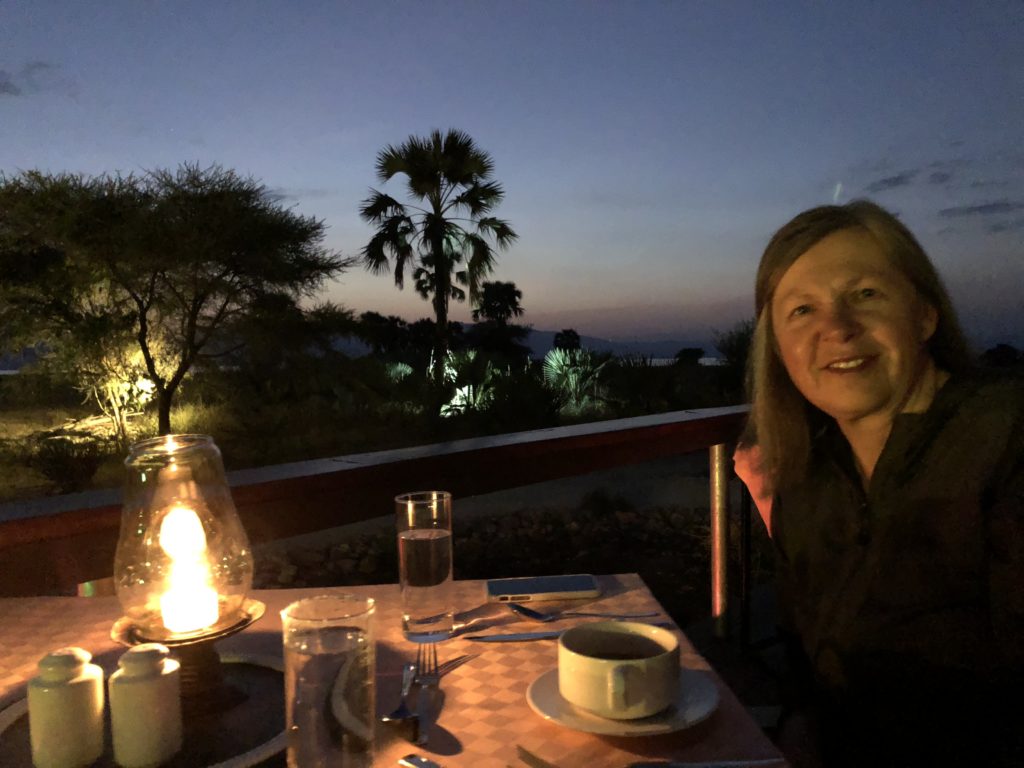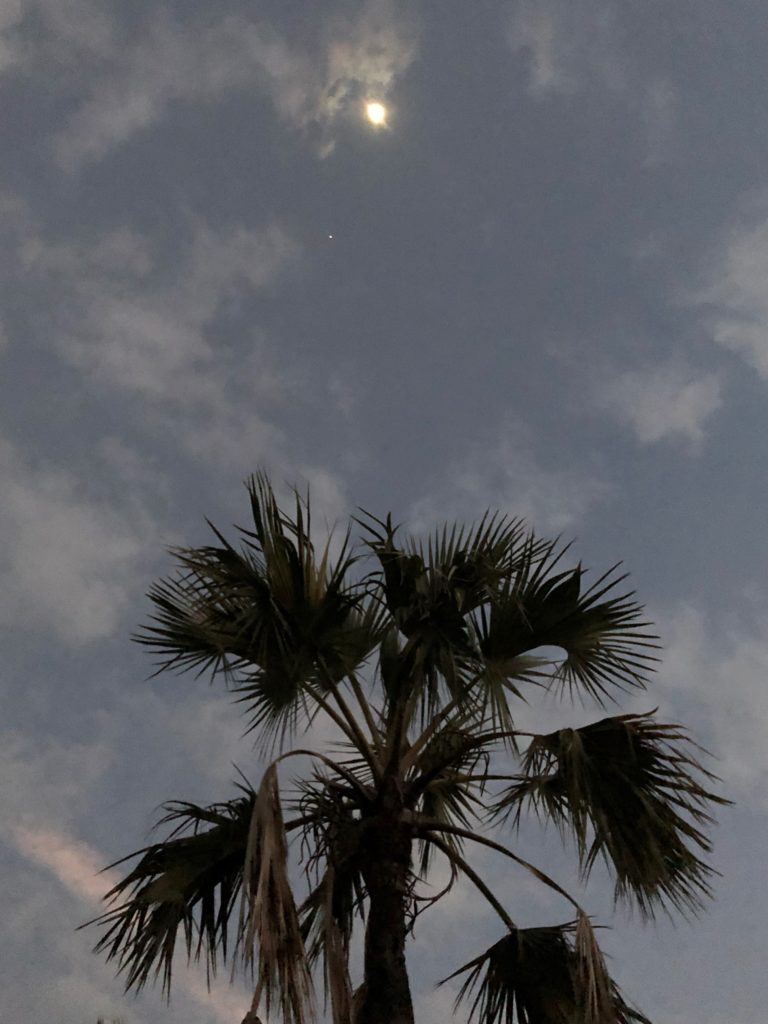 The sunsets were amazing.  A perfect place to end our safari in East Africa.