This was a classic tented camp we stayed at during our safari that resembled most of the old-style camps of the early explorers of Africa.  There was a big difference though – it had the comforts of the modern world.

In the heart of Serengeti National Park, this mobile camp served as our home base for three nights.  Its ideal location allowed us to explore the Park very conveniently.  Initially, we had a little trouble finding it, because every year, the camp is set up on a different spot, the best for that year, and our guide, Seph, hadn't been there this year.  The camp is designed to minimize impacts on the surrounding environment – when they dismantle it, they take everything away.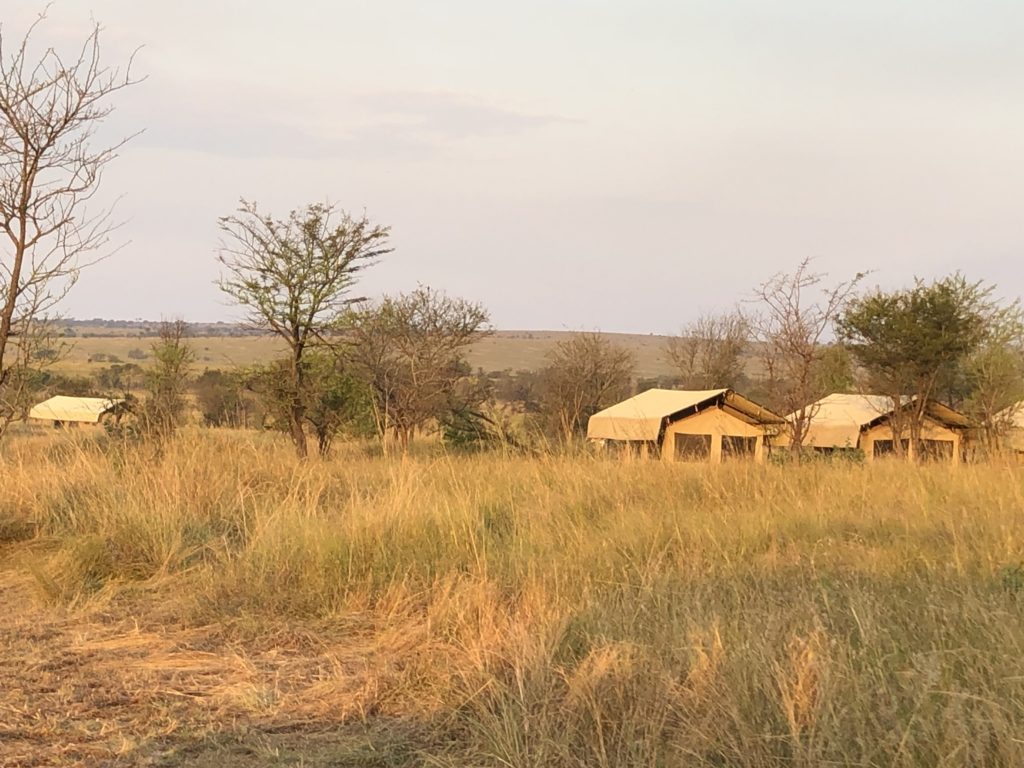 We arrived in camp – a true bush camp with no fences – on the 15th day of our safari just before sunset (around 6 p.m.).  We slept in the wilderness, enjoyed animal life close up, heard the animals during the night, but we were safe: guards patrolled the area during the night.  After sunset, when we went to dinner in the main tent and when we wanted to go back to our tent, they escorted us – just to be safe.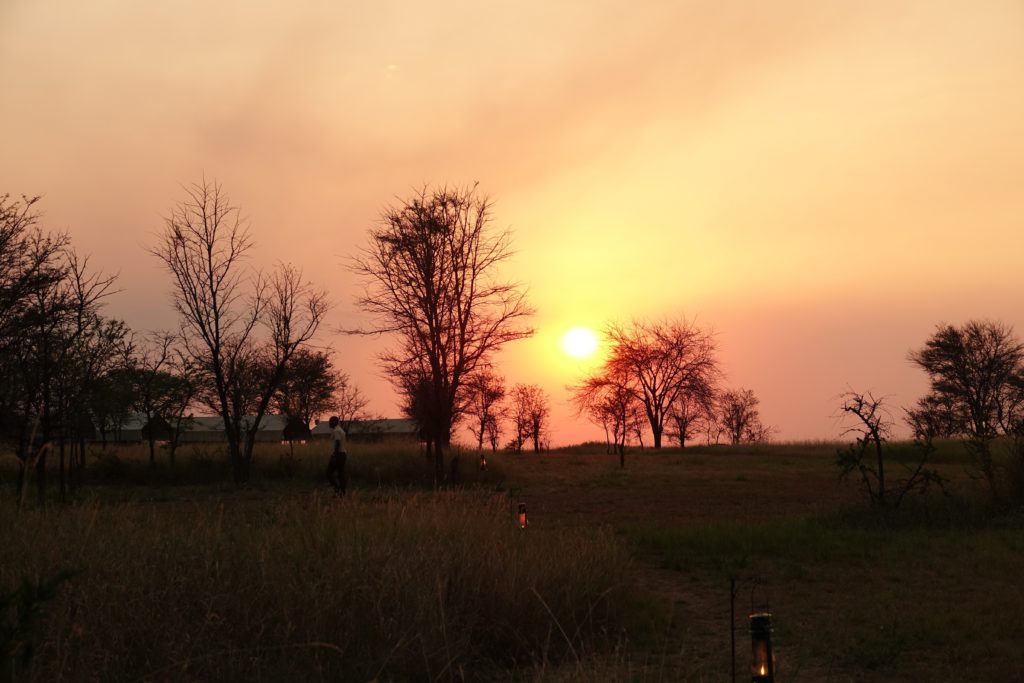 In the main dining tent, waiters served delicious food for dinner family style – walking from table to table, offering food from big serving bowls.  Breakfast was a self-serving buffet.  A charging station for guests' electronics was set up here, because there were no plugs in the tents.  Electricity was provided from solar panels.
The camp had 12 canvas tents for the safari goers and a few for the staff.  Our tent was spacious, comfortable, but furnished very simply: only a double bed with warm blankets, a small table, quite weak lamps on the small bedside tables, a cloth rack, a hand basin with cold water, plus a separate bucket shower and a flush toilet.  Outside of the tent, there was a bucket and soap for laundry, in case we wanted to wash our clothes.  On the veranda – in front of the tent – we relaxed, watch the gorgeous sunset, gazed at the night sky full of stars, enjoyed the view of the savannah and the sunrise.
Showering was a lot of fun.  Every time we wanted to take one, we had to request it for a certain time.  Then a staff member brought a bucket of hot water (20 liters), poured it into a tank outside our tent, and when he said, "your shower is ready," we were ready to pull down the chain by the shower head.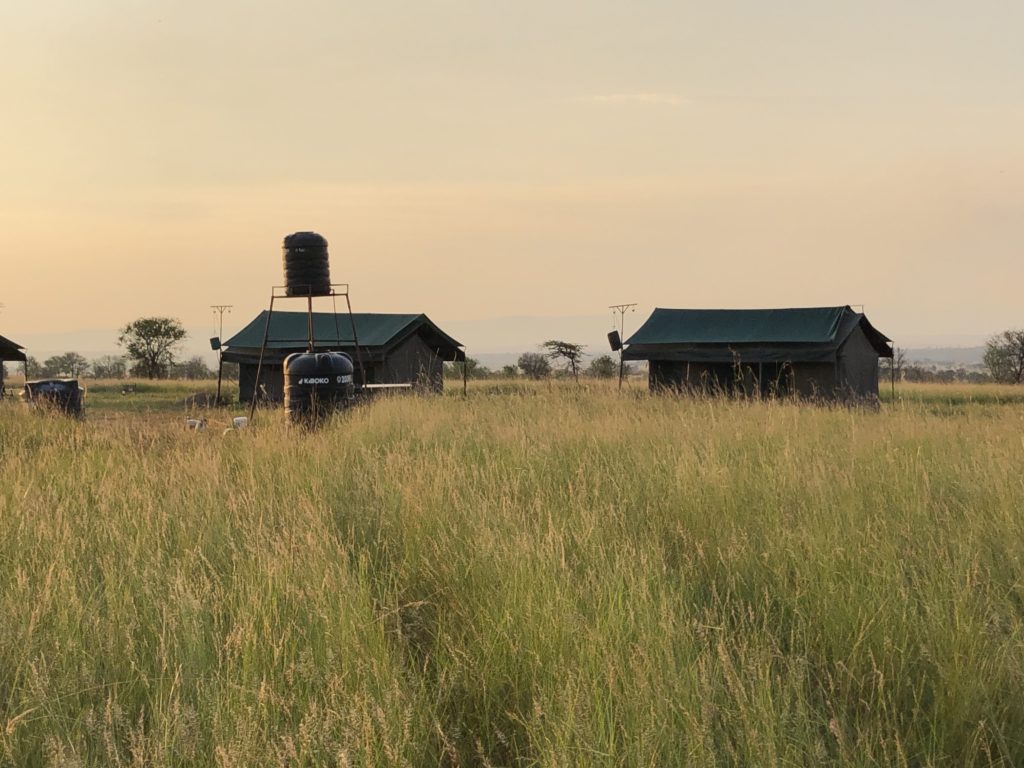 In the morning, before the safari, we could decide what went into our lunch boxes to prevent wasted food.  In the evenings, there was "bush tv" – a campfire, where people could share their safari adventures with each other.
Simple conditions, excellent service, unforgettable experiences in the Serengeti.