We were almost there.  The roads were dusty and bumpy.  But the scenery was beautiful, breathtaking, dramatic, spectacular, and fascinating.

Day 11, late afternoon: Hell's Gate National Park
What a name for a national park!  They named it Hell's Gate because of the intense geothermal activity there, but the park feels very peaceful.  It's one of the scenic parks in Kenya, near Lake Naivasha.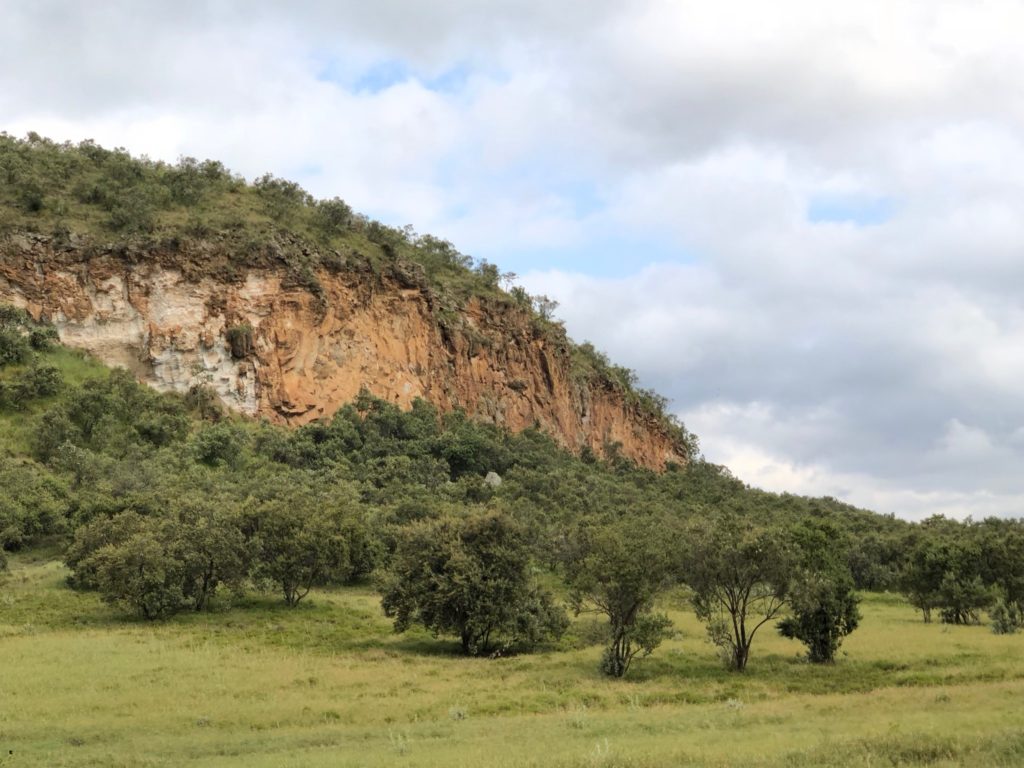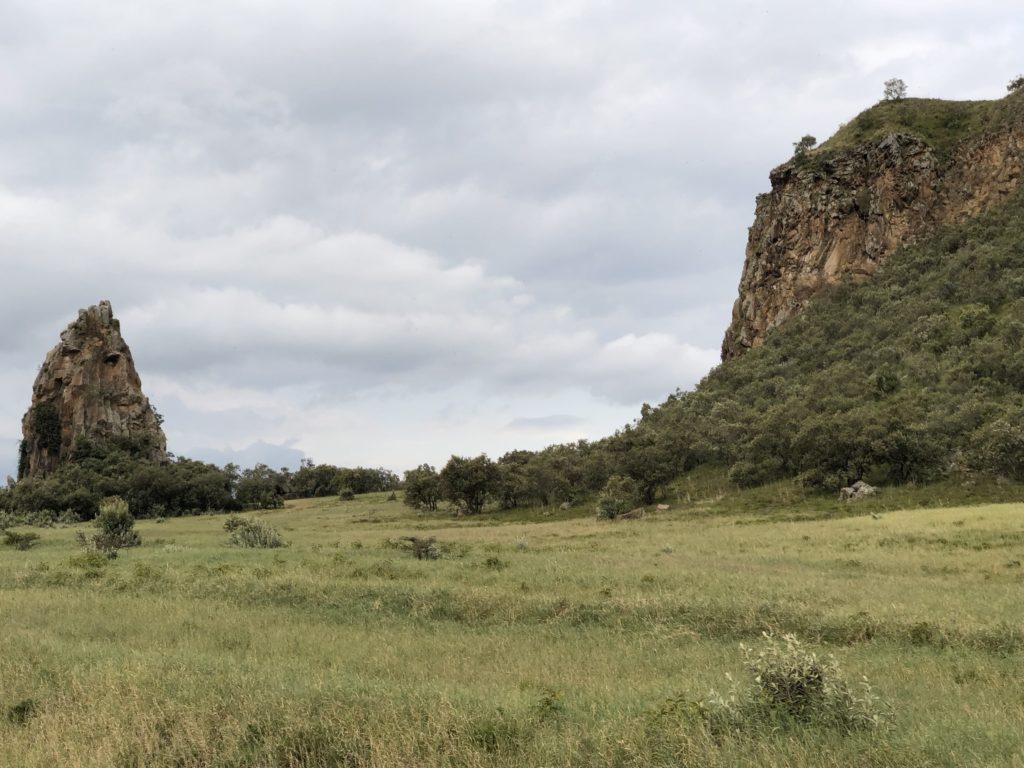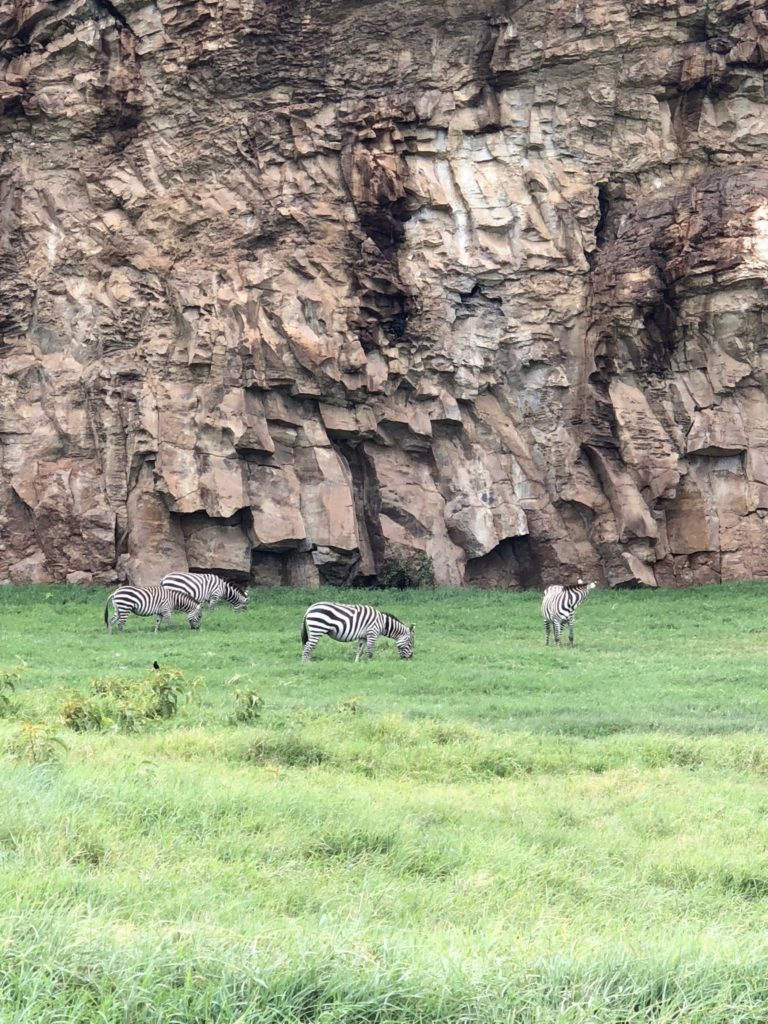 Rocks, cliffs, stone pillars, gorges, volcanic landscape, red soil, and various wildlife.  Geothermal steam over the valley.  (There is even a geothermal electrical power plant built by the Chinese.)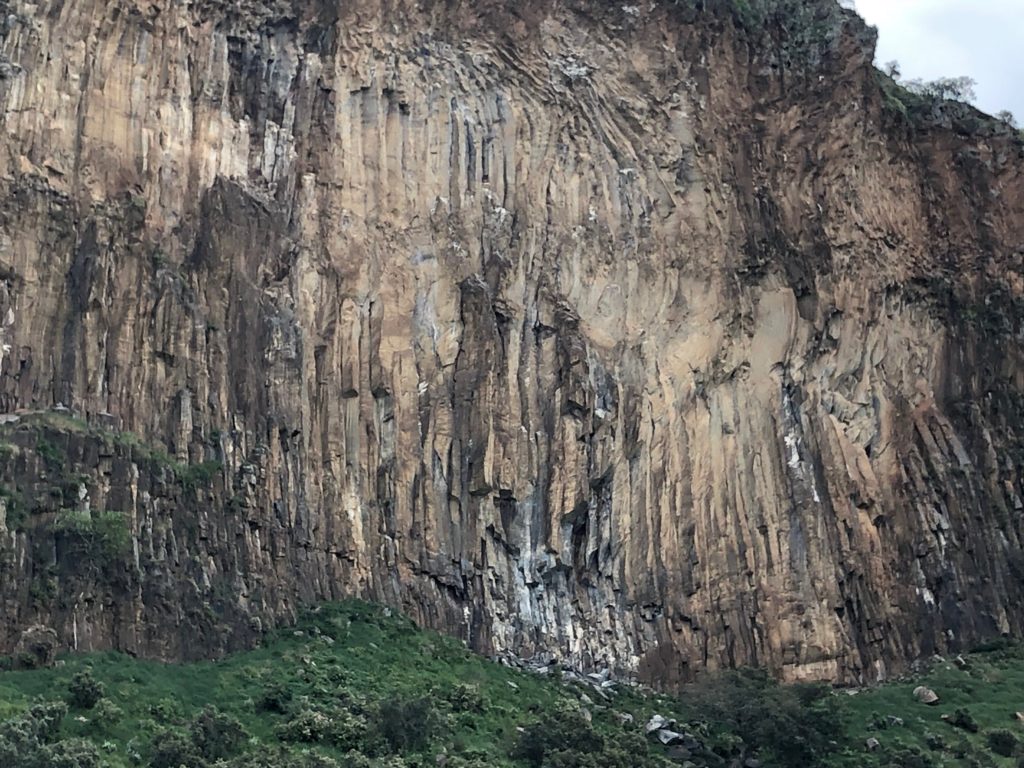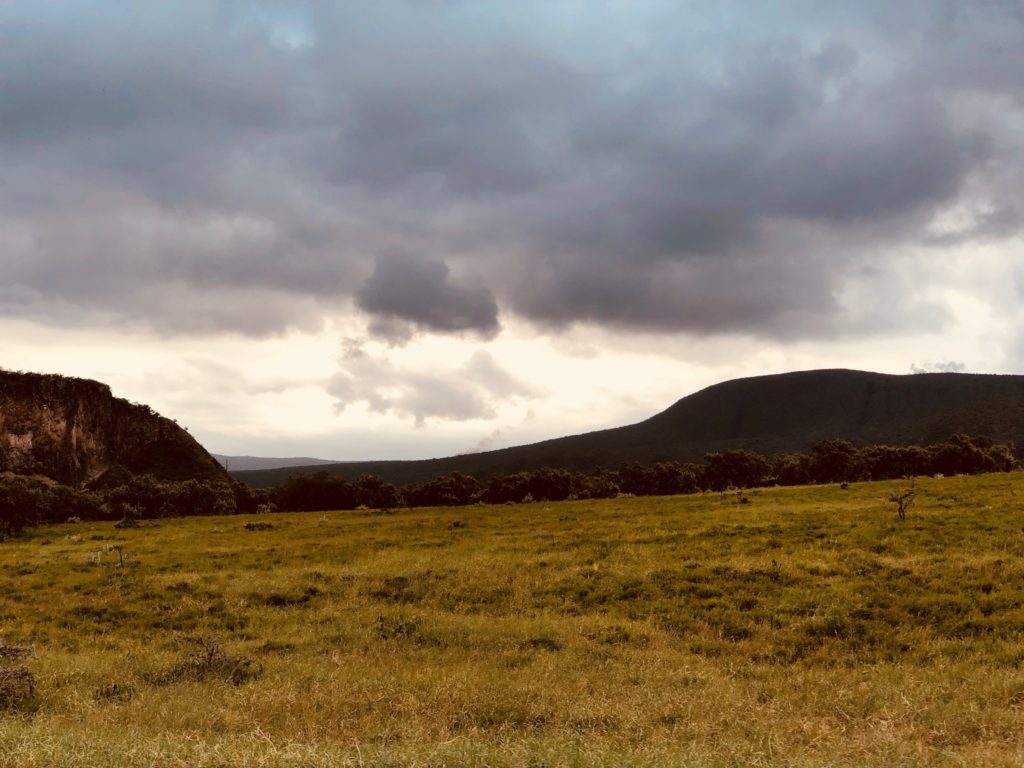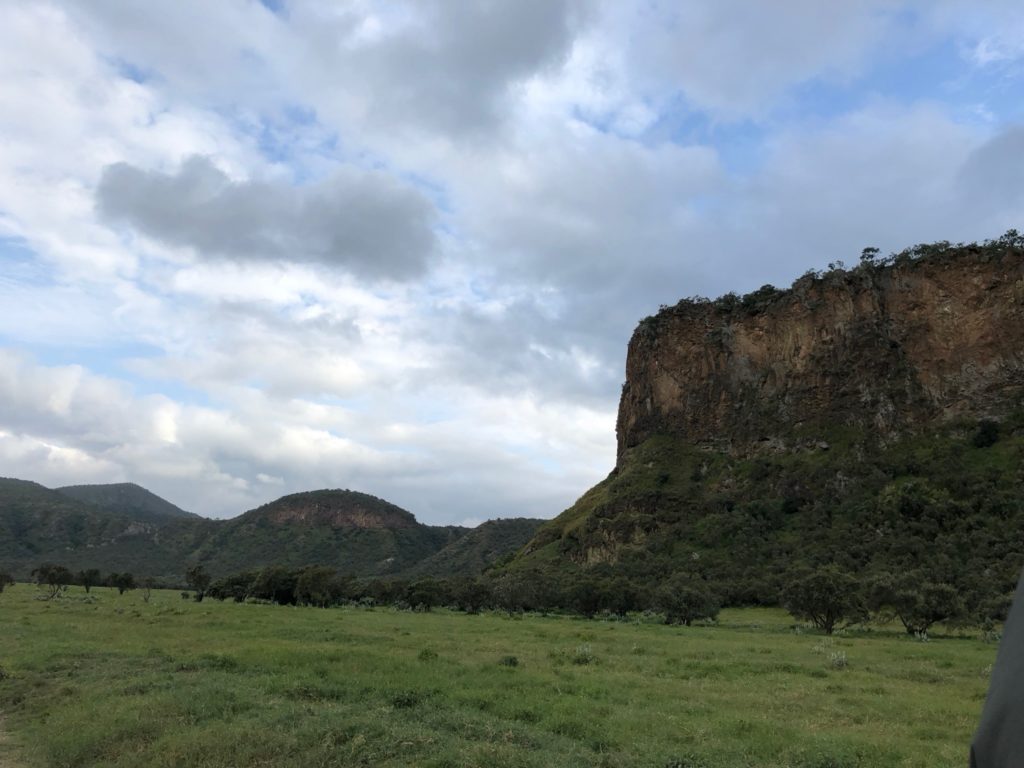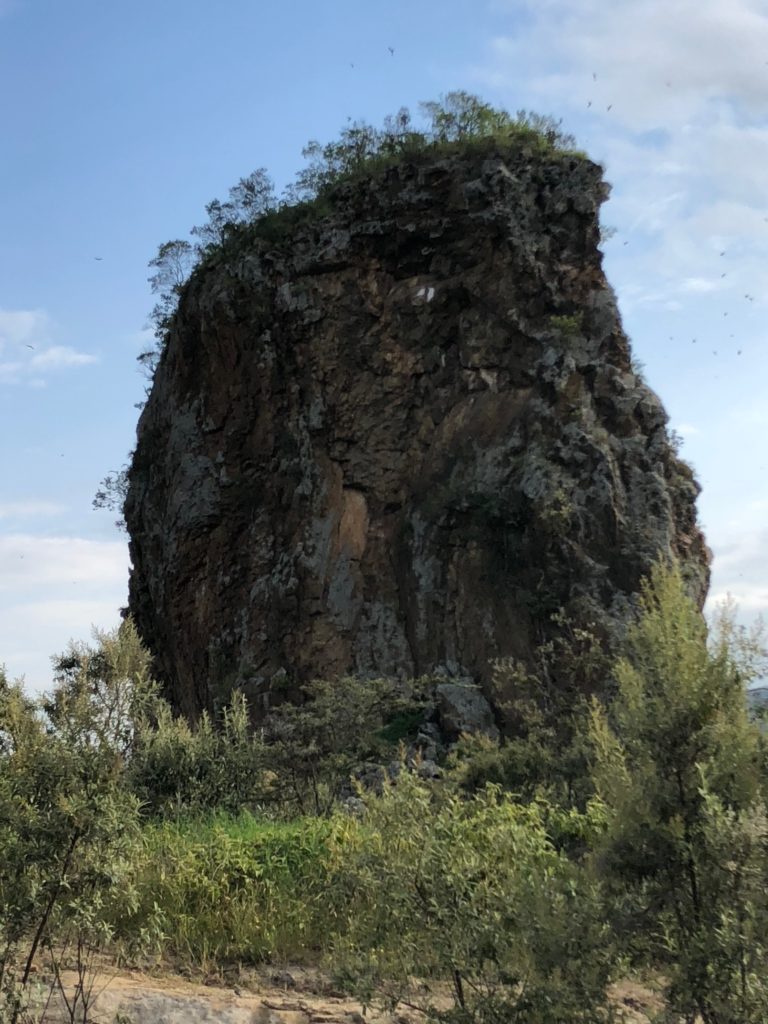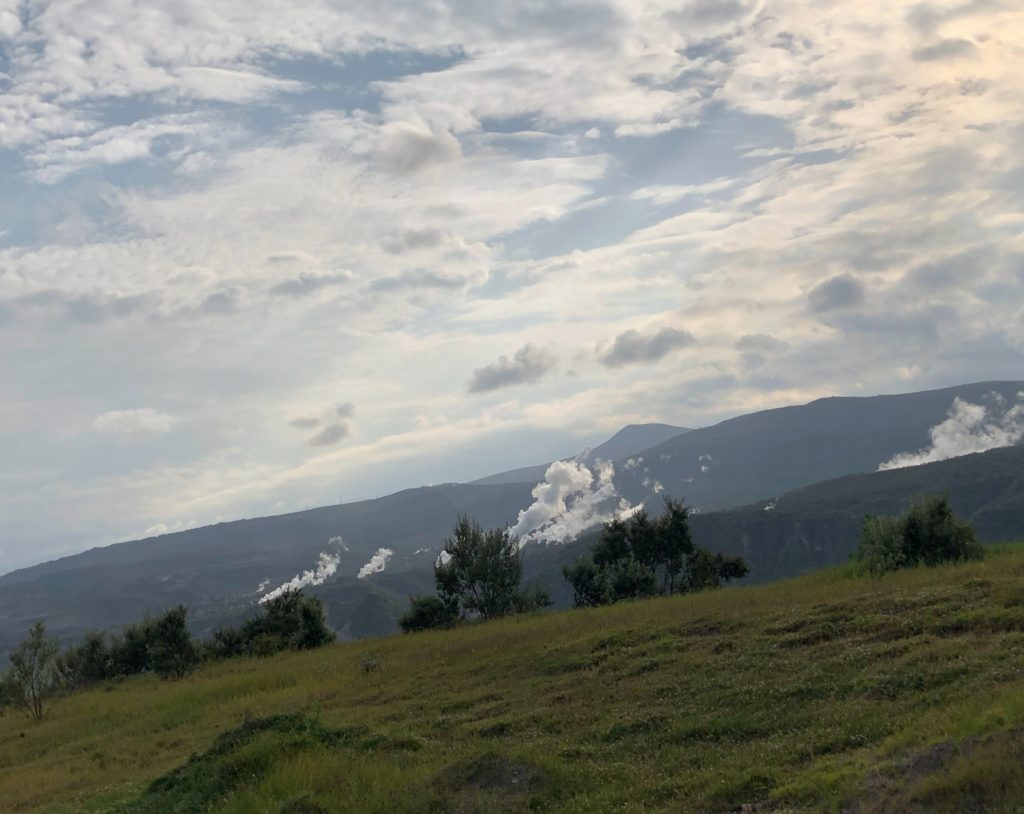 We could have rented a bike at the Park gate and explored it by biking in the wild, we could have climbed Fisher's Tower, we could have hiked the gorge, or we could have walked by the grazing wildlife.  It all could have been lovely, but we voted for a traditional game drive, conserving our energies for subsequent adventures in Africa.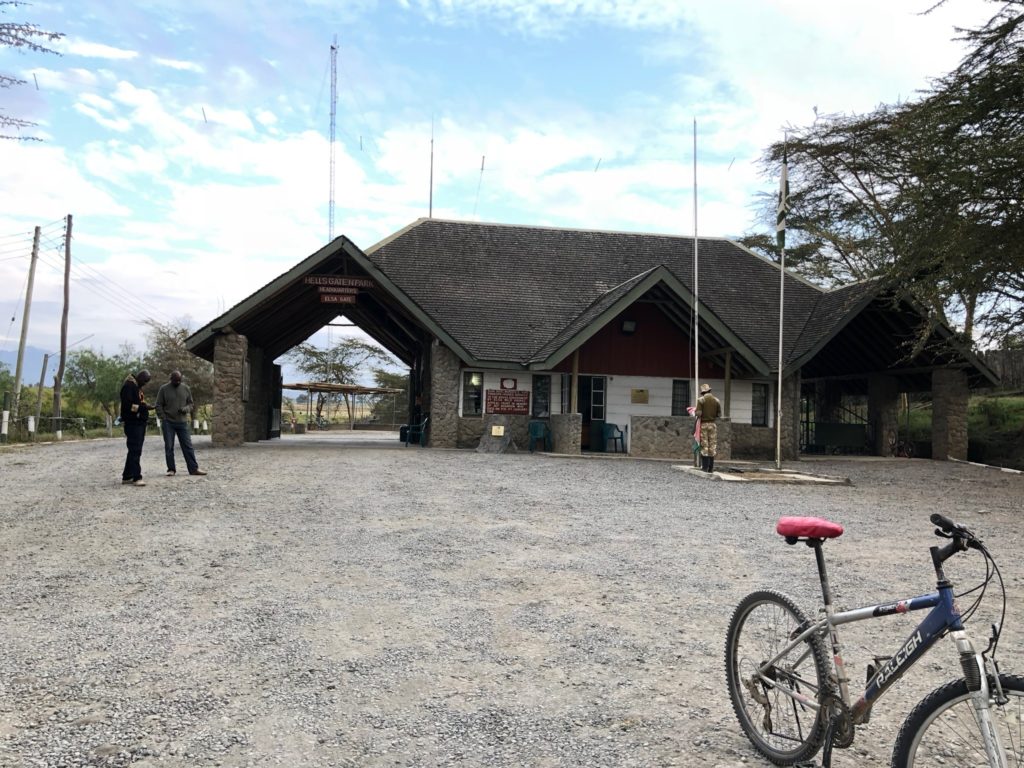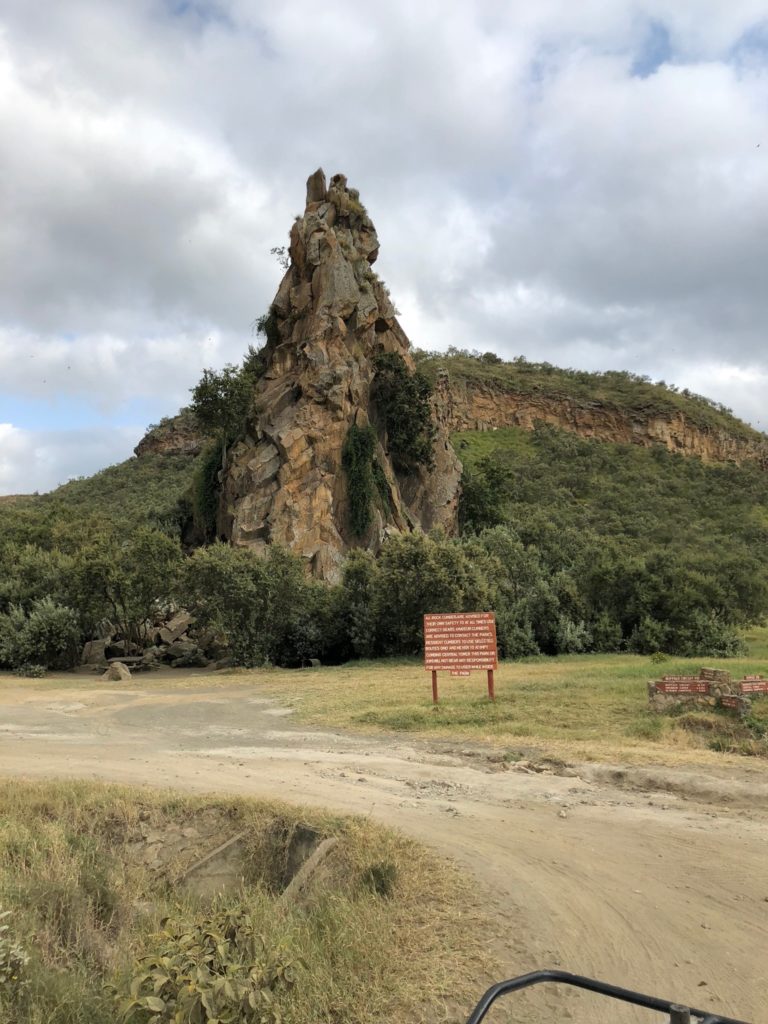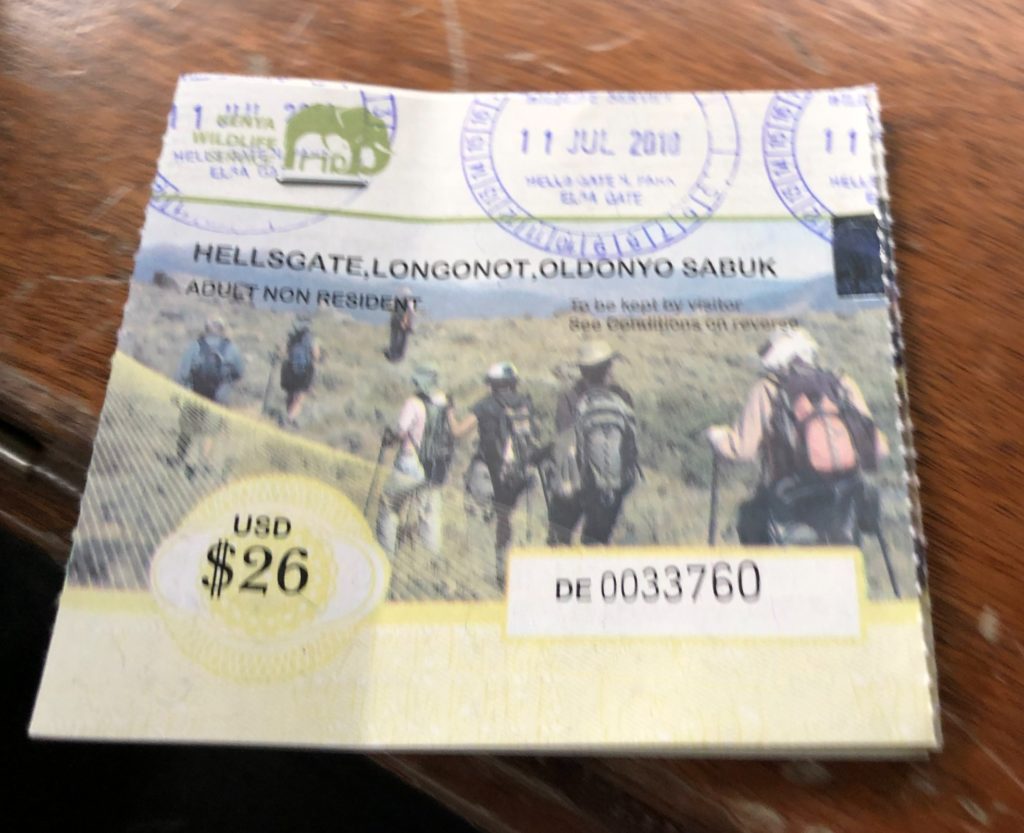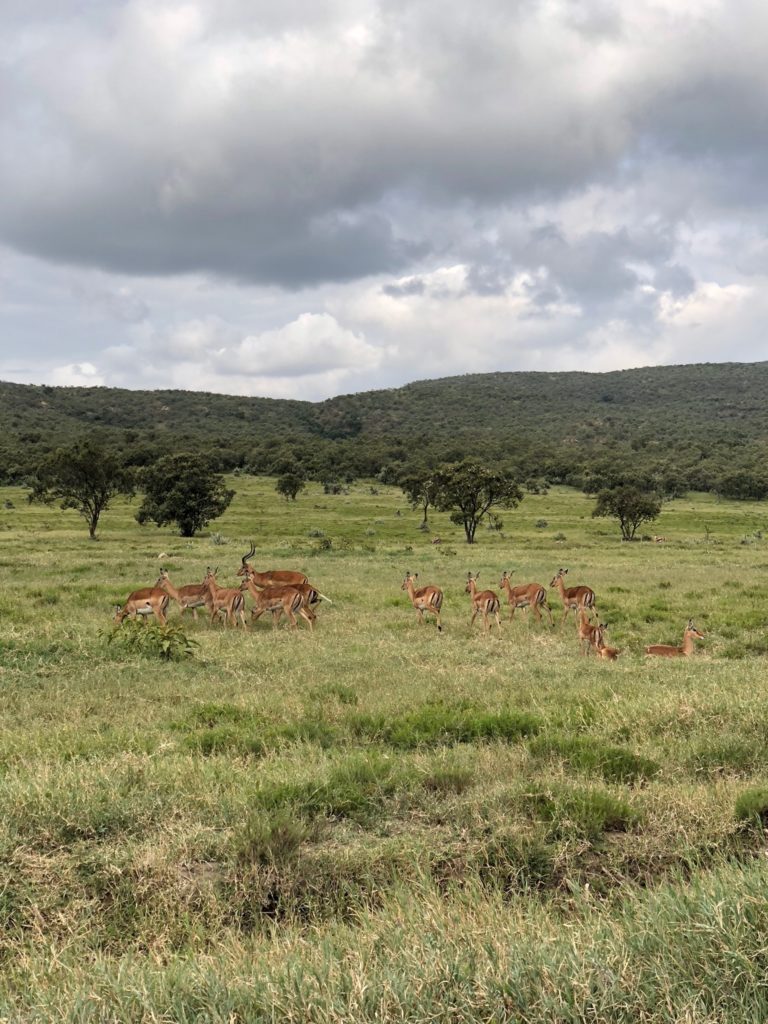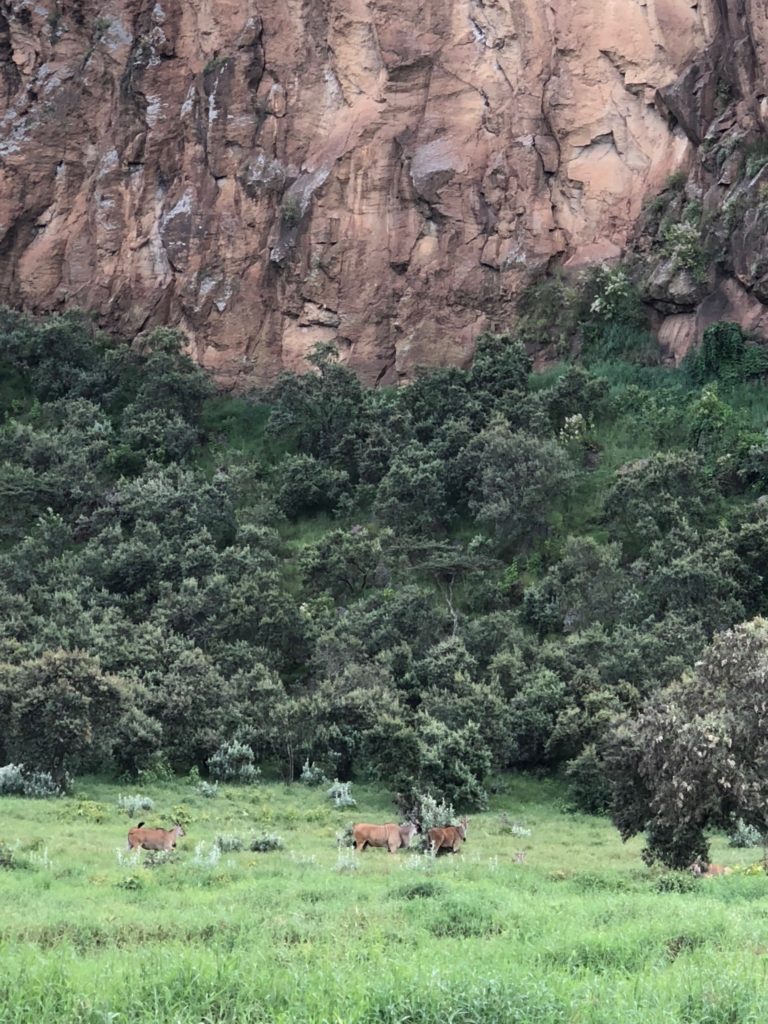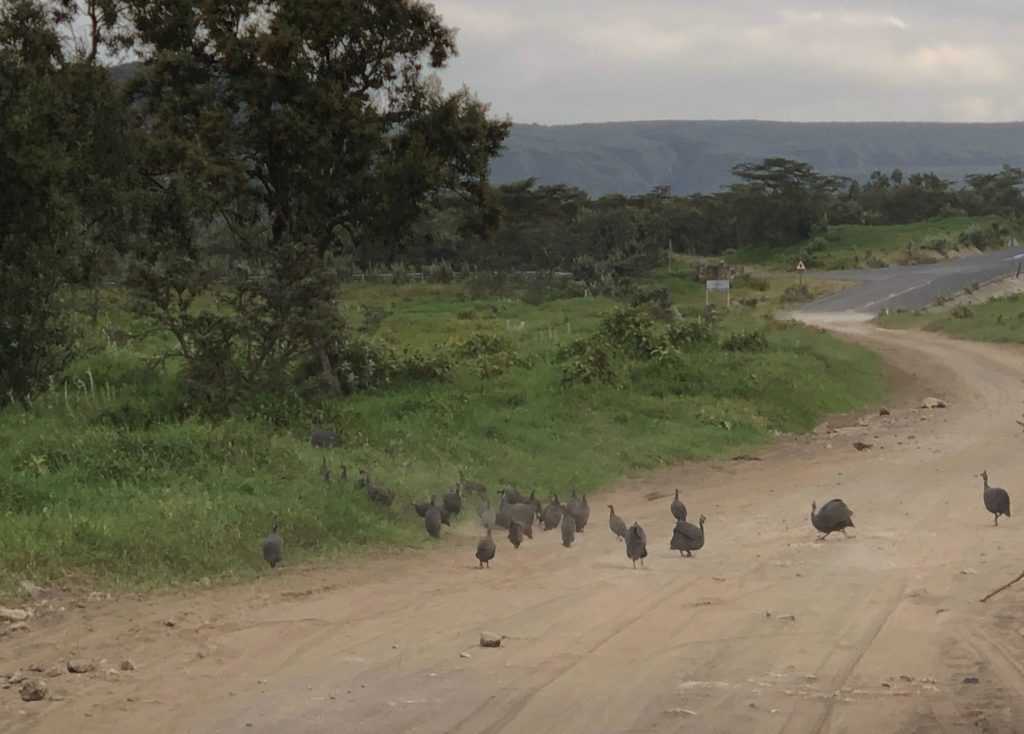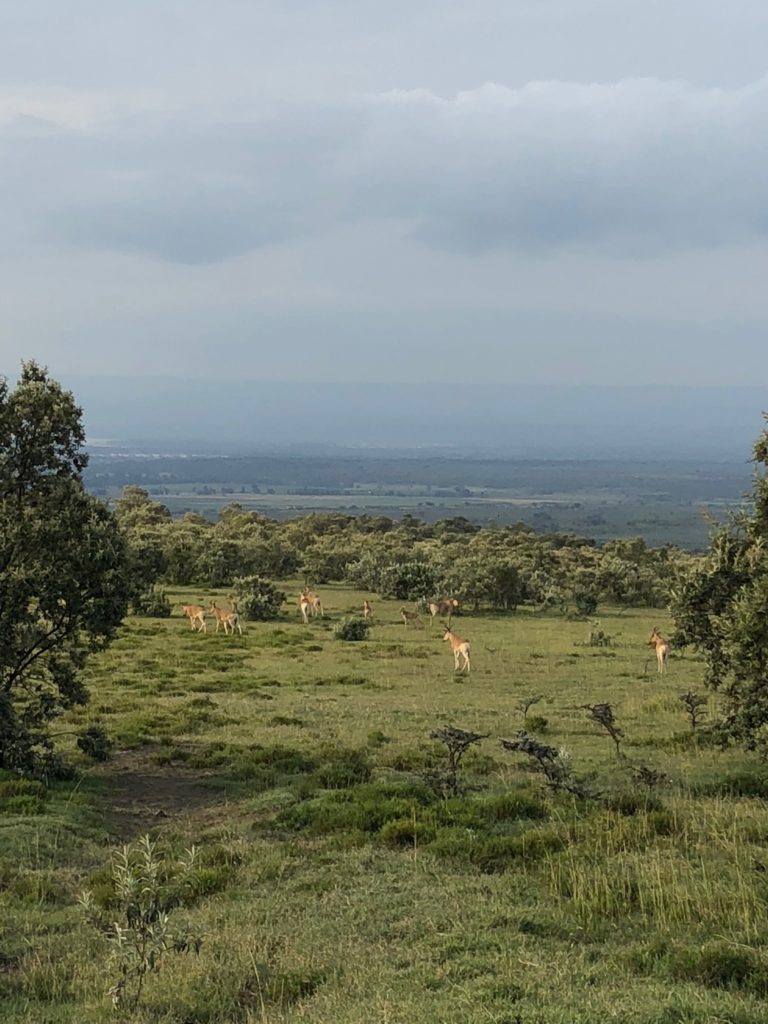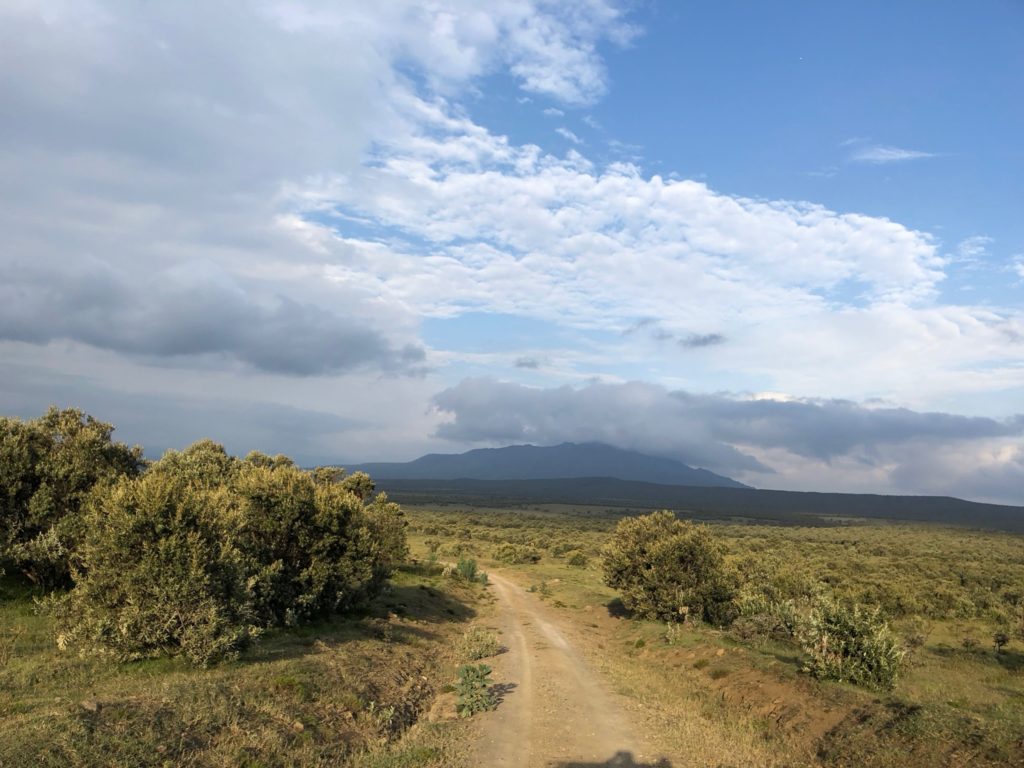 On our way out of the Park, we saw a big family of baboons very close to the road.  We stopped to watch them.  They were grooming each other, playing, and then approaching us in hope of some food.  When one of them even jumped on our safari vehicle, we decided it was time to leave this group of large, curious, and unpredictable monkeys.