Do you like sunshine and being protected from the wind?  Dahlia, this colorful spiky perennial, this beloved elegant garden flower that is native to Mexico, definitely does.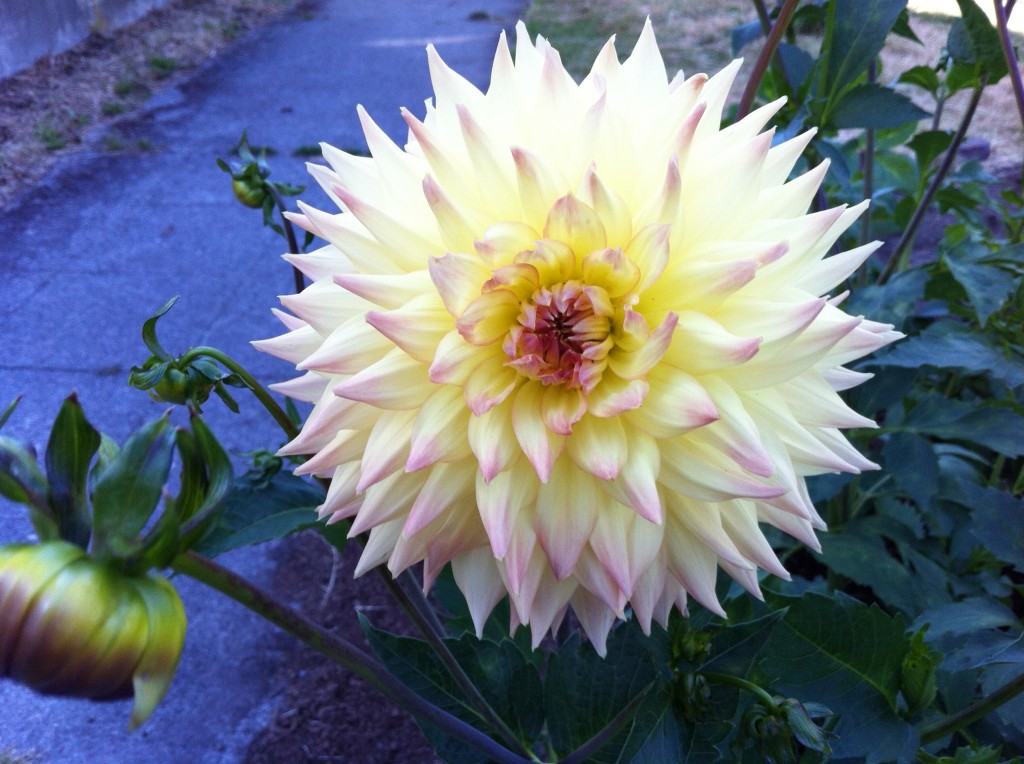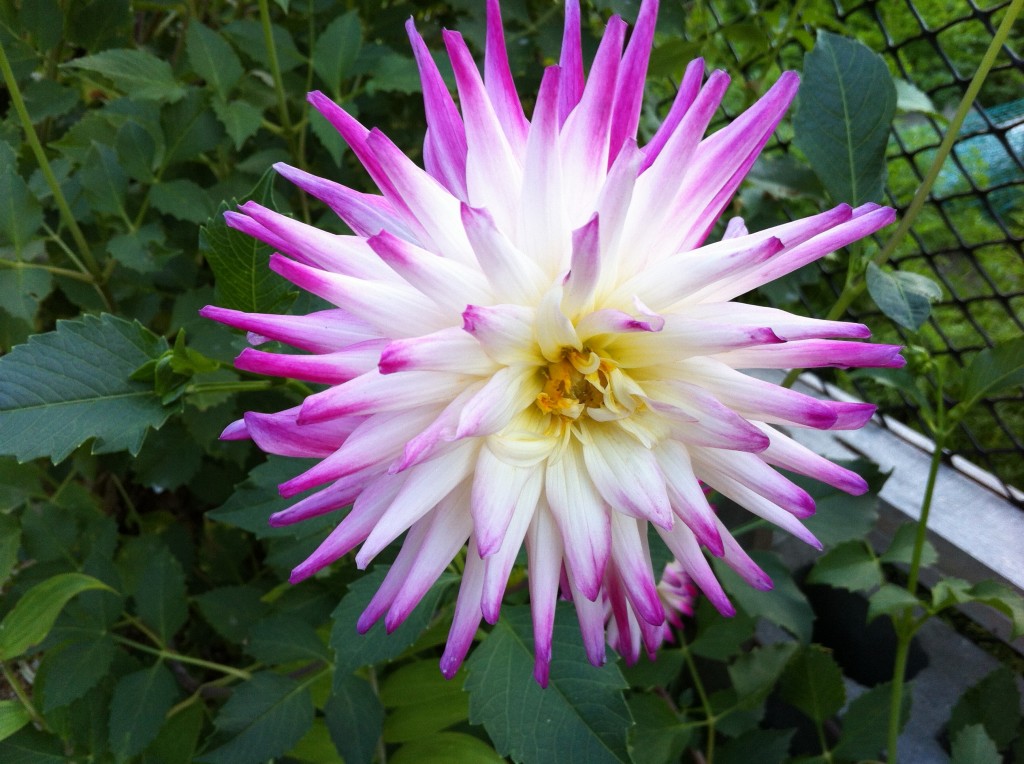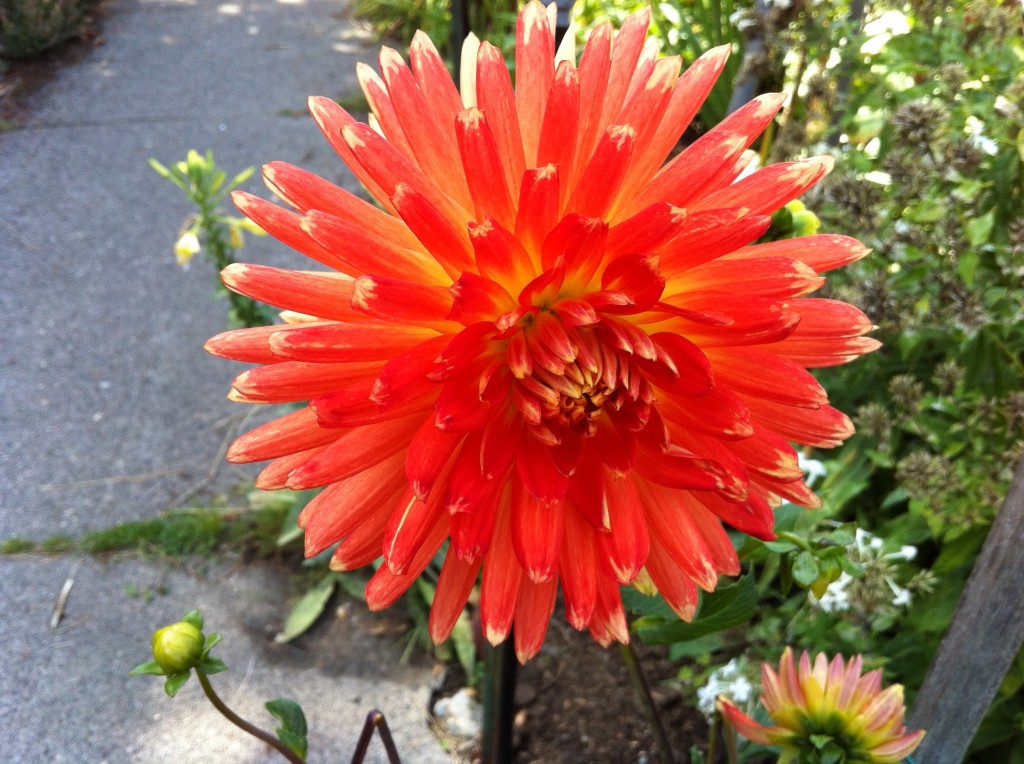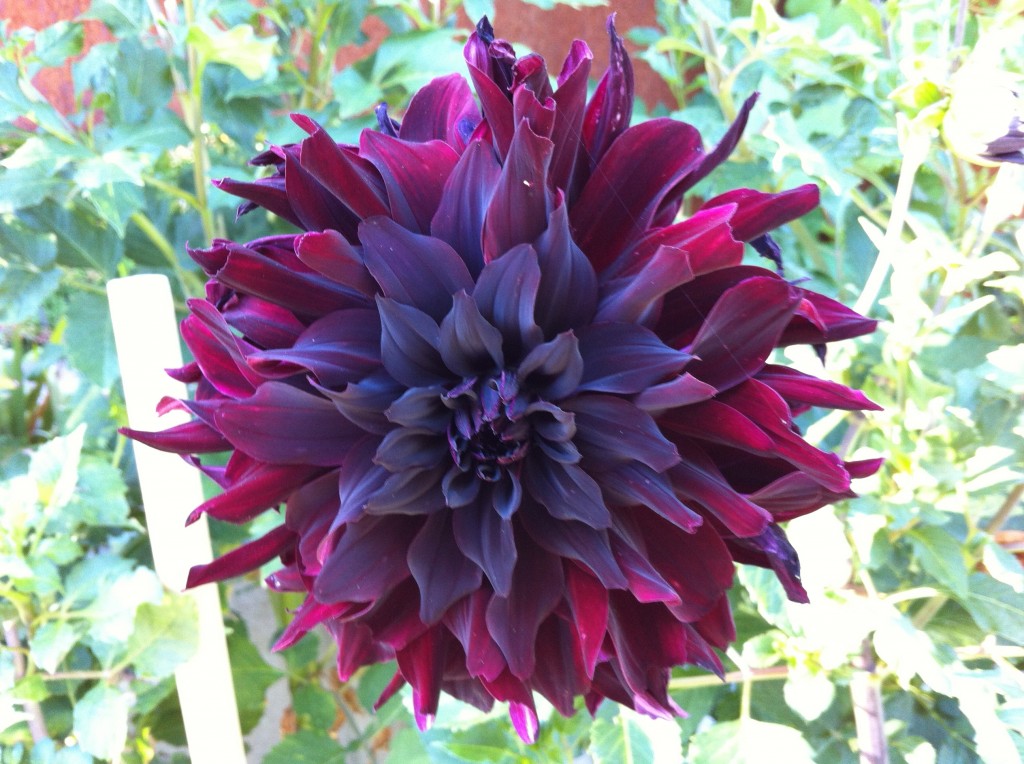 It can be very small or huge-flowered, or anything in between, blooming from mid-summer to first frost.  Dahlia is easy to grow from its tubers – which the Aztecs consumed as food – but we cannot grow it successfully.  We have too many trees, too many shady areas in our garden.  So, I enjoy dahlias in our neighbors' gardens and at the farmers' market.  Enjoy these photos I took before the autumn wind and the rains came.
Szereted a napsütést és ha védve vagy a széltől­?  A dália, e sokszínű évelő dísznövény, e kedvelt elegáns kerti virág, amely Mexikóban őshonos, mindenképpen szereti.  Lehet kicsike, lehet nagyvirágú, vagy bármilyen méretű e két véglet között.
Nyár közepétől az első fagyig virágzik.  A dália gumókat tavasszal kell elültetni, aztán semmi gond nincs vele.  Érdekességként jegyzem meg, hogy az aztékok élelemként fogyasztották a dália gumóját.  A mi kertünkben túl sok a fa, túl sok az árnyékos terület, ezért én nem is próbálkozom dáliával.  A szomszéd kertekben virágzó vagy a piacon pompázó dáliákat szoktam megcsodálni.  Íme néhány fotó, amit még a szeles és esős ősz beállta előtt készítettem.  Remélem nektek is tetszenek.