This dessert is a classic.  Deliciousness is guaranteed.  The recipe is from Frame-by-Frame Baking, a visual step-by-step cookbook from the British series Love Food.  But even without these kinds of illustrative photos, the making of these brownies is incredibly easy.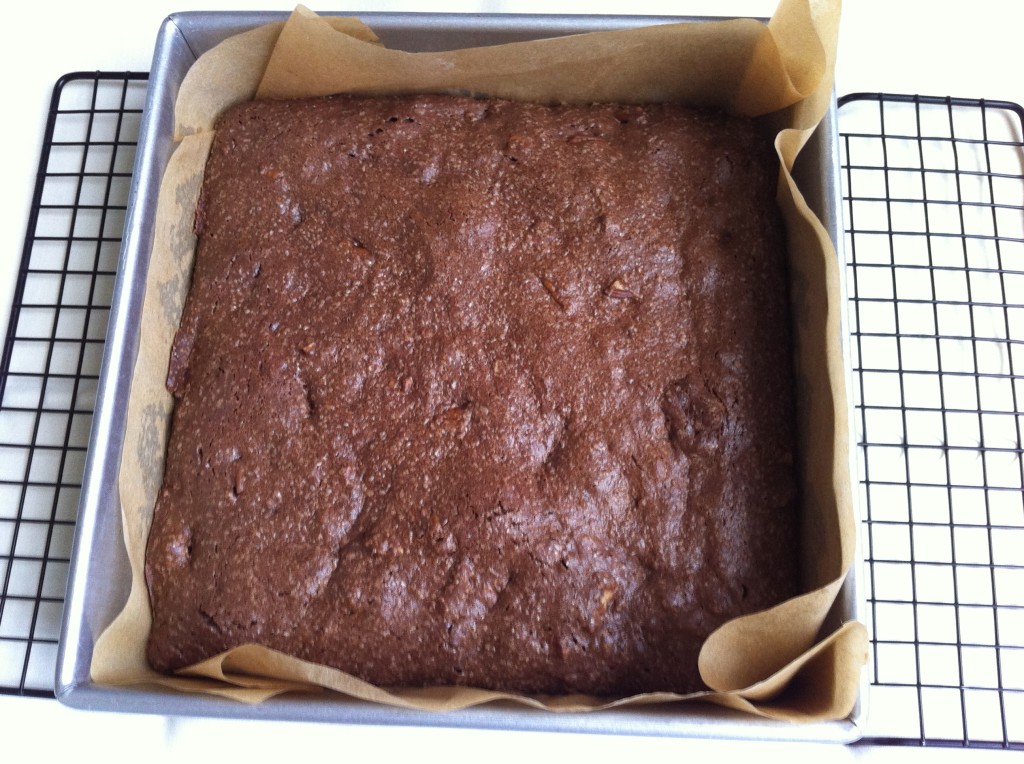 all-purpose flour – 1½ cups (192 g)
baking powder – 1½ teaspoons
superfine sugar – ⅔ cup (134 g)
eggs – 4
unsalted butter – 1 cup (226 g)
dark chocolate – 5½ oz (150 g)
white chocolate pieces – 3½ oz (100 g)
nuts (pecans or pistachios), chopped – ½ cup (65 g)
confectioner's sugar – for dusting
Preheat the oven to 350 °F (180 °C).  Line a 9 in (23 cm) square baking pan with parchment paper.
Sift the flour in a bowl, then add the baking powder and the sugar, and mix well.  Melt the dark chocolate with the butter in a saucepan over simmering water.  Cool slightly, then stir in the eggs.  Pour the mixture into the flour-sugar batter.  Stir in the nuts and the white chocolate pieces.  Mix well, pour into the prepared pan, and spread evenly.
Bake for about 40 min.  Cool in pan for 10-20 minutes, then turn it out from the pan.  Dust with confectioner's sugar.  Cut into 16-20 pieces.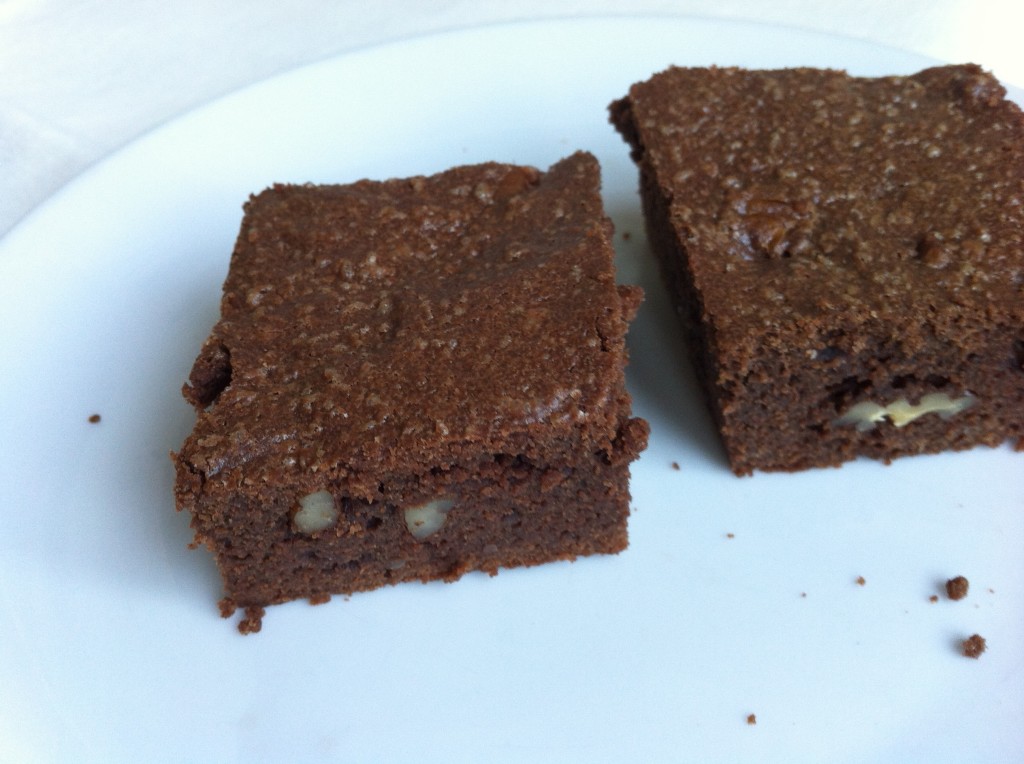 Ez a desszert igazi klasszikus.  Garantáltan finom.  Csokoládés, szeletelt süteményről van szó, ami elsősorban az angolszász országokban közkedvelt.  A recept a Frame-by-Frame Baking című britt szakácskönyvből való.  A munkafolyamat a könyvben lépésről lépésre, fotókkal illusztrálva jelenik meg.  Azonban ilyen fotók nélkül is nagyon egyszerű ezt a brownie-t elkészíteni.
liszt – 192 g
sütőpor – 1½ teáskanál
aprószemű kristálycukor – 134 g
tojás – 4
vaj – 226 g
csokoládé – 150 g
fehér csokoládé darabkák– 100 g
pekándió vagy pisztácia – 65 g
porcukor – díszítéshez
A sütőt előmelegítjük 180 °C-ra.  Egy négyzet alakú tepsit (23 cm-es oldalhosszúságút) kibélelünk sütőpapírral.
A lisztet a sütőporral együtt egy nagy tálba szitáljuk, aztán hozzáadjuk a cukrot.  A csokoládét a vajjal együtt egy külön tálban pára felett felolvasztjuk.  Hagyjuk enyhén kihűlni, majd hozzákeverjük a felvert tojásokat.  Ezután a masszát a cukros liszthez keverjük, végül hozzáadjuk a vagdalt pekándiót vagy pisztáciát.  Az egészet jól összekeverjük, az előkészített tepsibe öntjük és egyenletesen elsimítjuk.
Kb. 40 percig sütjük.  A tepsiben hagyjuk hűlni 10-20 percig, majd kivesszük a tepsiből, meghintjük porcukorral és 16-20 szeletre vágjuk.