A collection of international cake recipes from all over the world offering fascinating insights into their origins; this could be a short description of my newest cookbook, World's Best Cakes by London chef Roger Pizey. The book has two extra perks for me: 1) the food photography was done by the talented Czech photographer Šárka Babická 2) it was a present from my son.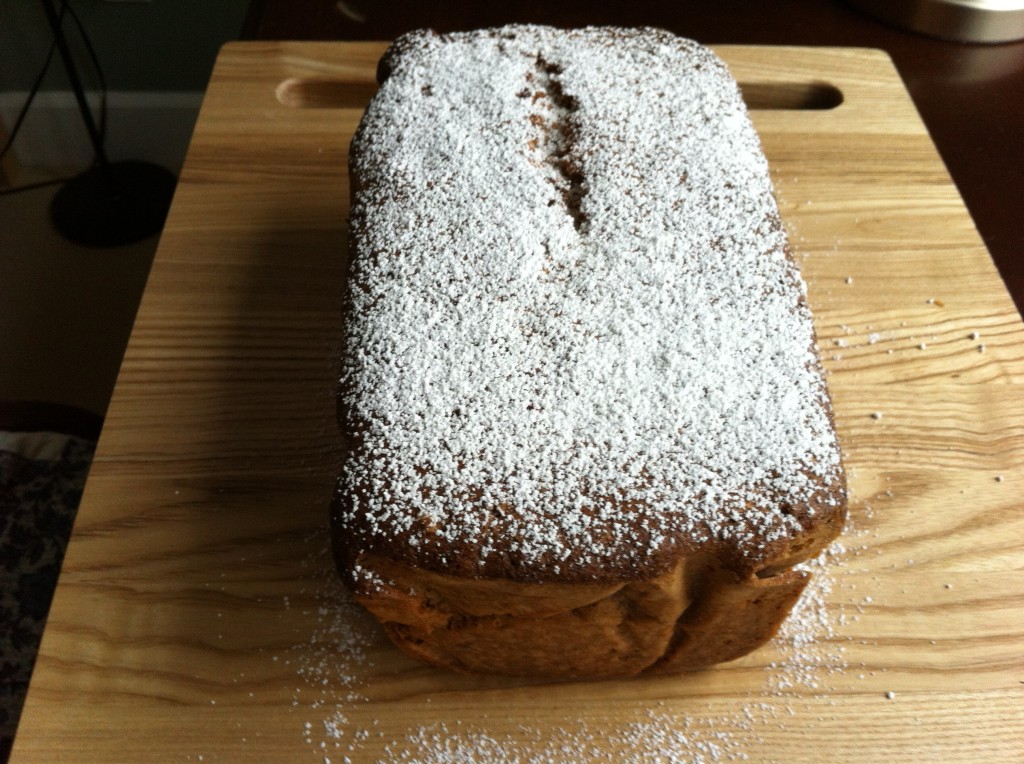 I am more than ready to explore what this collection can offer.  Today I selected a light and moist German loaf cake.  I used a mixture of hazelnuts and walnuts and it turned out that my rectangular loaf pan was a little bit small for the amount of batter.  It might be a good idea to really follow the recommended size or maybe bake it in a round, bigger cake pan next time.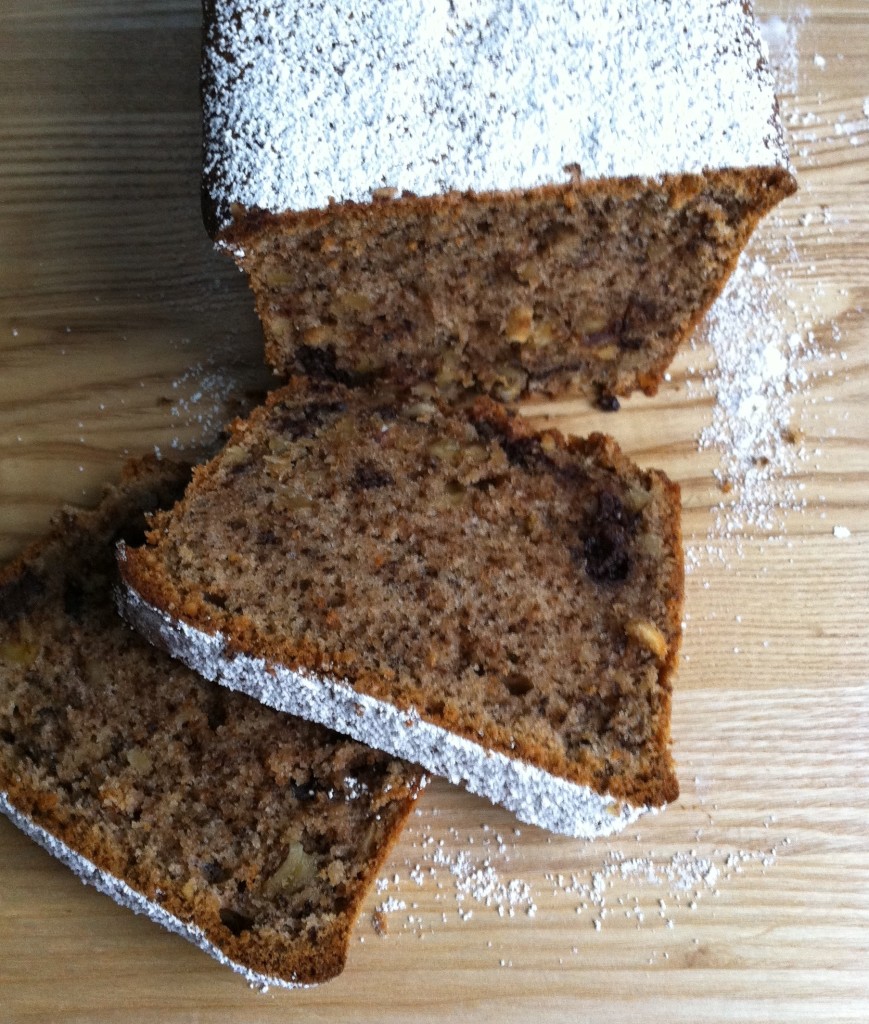 unsalted butter, softened – 200 g (7 oz)
granulated sugar – 250 g (9 oz)
eggs, separated – 6
hazelnuts or walnuts – 200 g (7 oz)
dark chocolate – 100 g (3½ oz)
salt – a pinch
all-purpose flour – 130 g (4½ oz)
baking powder – 1½ teaspoons
ground cinnamon – ½ teaspoon
confectioner's sugar – to dust the cake
Preheat the oven to 180 °C (350 °F).  Line a 25cm × 8cm × 8cm (10in × 3¼ in × 3¼ in) loaf pan with parchment paper.  Chop the nuts into small pieces and break the chocolate into small chunks.
Cream the butter and sugar together until fluffy, then add the egg yolks, one at a time.  Add the nuts and chocolate, and mix well.  Whisk the egg whites with the salt until stiff peaks form.  Sift the flour into the mixture of butter and sugar, then add the baking powder and cinnamon.  Carefully mix in the egg whites.
Spoon the batter into the baking pan and bake for about 1 hour.  Cool for about 10 minutes.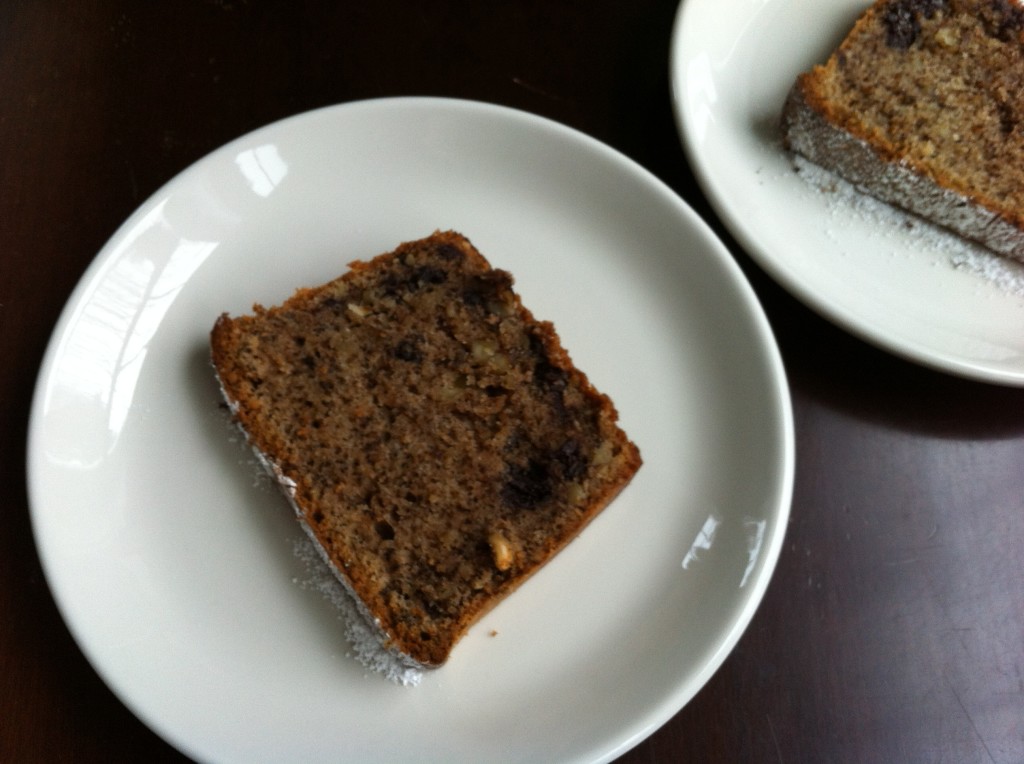 Különfelé nemzetek tortáinak gyűjteménye a világ minden részéből; izgalmas betekintés a torták erdetébe.  Tömören talán így jellemezhetném legújabb szakácskönyvemet, amelynek World's Best Cakes (A világ legjobb tortái) a címe, s az angol mesterszakács, cukrász, Roger Pizey a szerzője.  Számomra a könyv két okból is érdekes: 1) a Londonban élő tehetséges cseh fényképész, Šárka Babická remek fotói illusztrálják 2) a könyvet a fiamtól kaptam ajándékba.  Kész vagyok felfedezni mindazt, amit e receptkollekció kínál.  Ezzel az egyszerű, könnyed német tortával kezdem.  Az eredetileg előírt mogyorót én javarészt dióval helyettesítettem.  A négyszögletes tortaformám kicsinek bizonyult a tortakeverékhez, így legközelebb mindenképp követni fogom a javasolt tepsiméretet, esetleg egy nagyobb kör alakú tortaformát használok majd.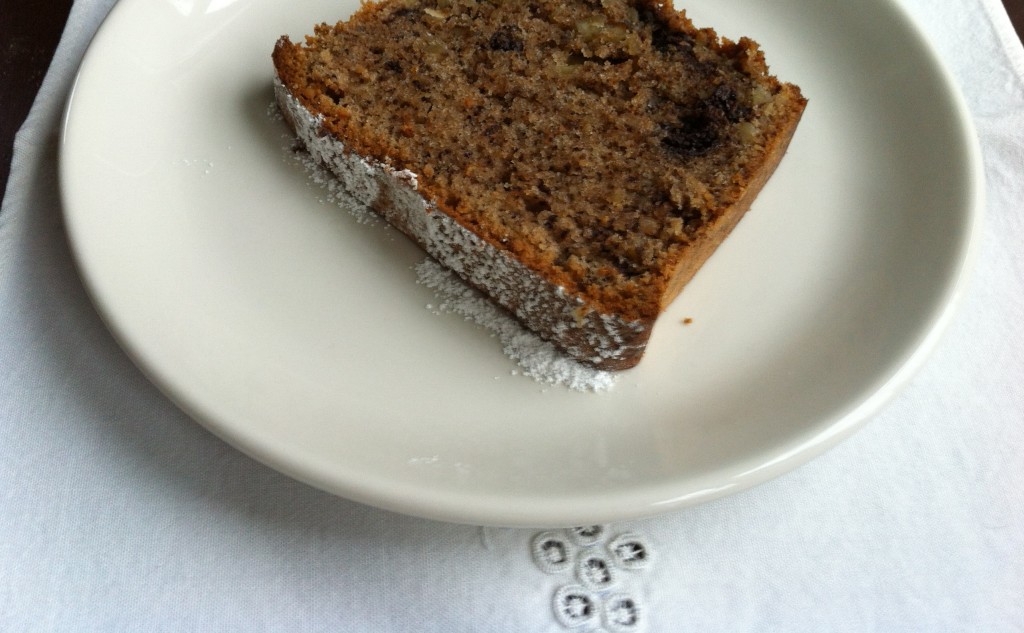 puha vaj – 200 g
kristálycukor – 250 g
tojás – 6
mogyoró vagy dió – 200 g
étcsokoládé – 100 g
só – egy csipet
liszt – 130 g
sütőpor – 1½ teáskanál
őrölt fahéj – ½ teáskanál
porcukor – a torta beszórásához
A sütőt előmelegítjük 180°C-ra.  Egy 25cm × 8cm × 8cm méretű tepsit kibélelünk sütőpapírral.  A mogyorót (diót) apróra vágjuk, a csokoládét kis darabokra tördeljük.
A tojásokat kettéválasztjuk.  A vajat a cukorral habosra keverjük, egyenként hozzáadjuk a tojások sárgáját.  Belekeverjük a mogyorót és a csokoládét. A tojásfehérjéket egy csipet sóval kemény habbá verjük.  A lisztet a tojás-vaj keverékbe szitáljuk, aztán hozzáadjuk a sütőport és a fahéjat, végül óvatosan a felvert habot.
A masszát a tepsibe öntjük és kb. egy órán át sütjük.  A tortaformában hagyjuk hűlni (kb. 10 percig).