Quick bread – noun – "bread made with a leavening agent (as baking powder or baking soda) that permits immediate baking of the dough or batter mixture"
– Merriam Webster Dictionary

True to its name, it can be made very quickly and it's very easy to make.  That's why I bake it when I want something simple that can be served both as a dessert and breakfast, or taken to work as part of our lunch.  The ingredients for this bread can be found in my pantry or refrigerator at all times (yes, I use sour cream in my cooking and baking quite often).  The pecans can be substituted with walnuts, and maple syrup is wonderful for sweetening.  I adopted this recipe from the book Muffins & Quick Breads by John Phillip Carroll as part of the Williams-Sonoma Kitchen Library Series.
all-purpose flour – 1¾ cups + extra for dusting
baking powder – 2 teaspoons
baking soda – 1 teaspoon
salt – ½ teaspoon
unsalted butter – 8 tablespoons + extra for greasing
pure maple syrup – ¾ cup
sour cream – 1 cup
egg – 1
chopped pecans – ½ cup
Preheat the oven to 350°F.  Grease and flour a 1-pound loaf pan.  Chop the pecans into small pieces.  Stir together the flour, baking powder, baking soda, and salt in a bowl.  In another bowl, whisk the soft butter until smooth, then slowly and continuously whisk in the maple syrup.  Add the sour cream and the egg, stir well, then add the pecans.  Stir in the flour mixture until just blended.  Spoon the batter into the prepared pan.  Bake for about 50-60 minutes, until a toothpick inserted into the center comes out clean.  Cool in the pan for 15 minutes, then turn the loaf out onto a wire rack and cool completely.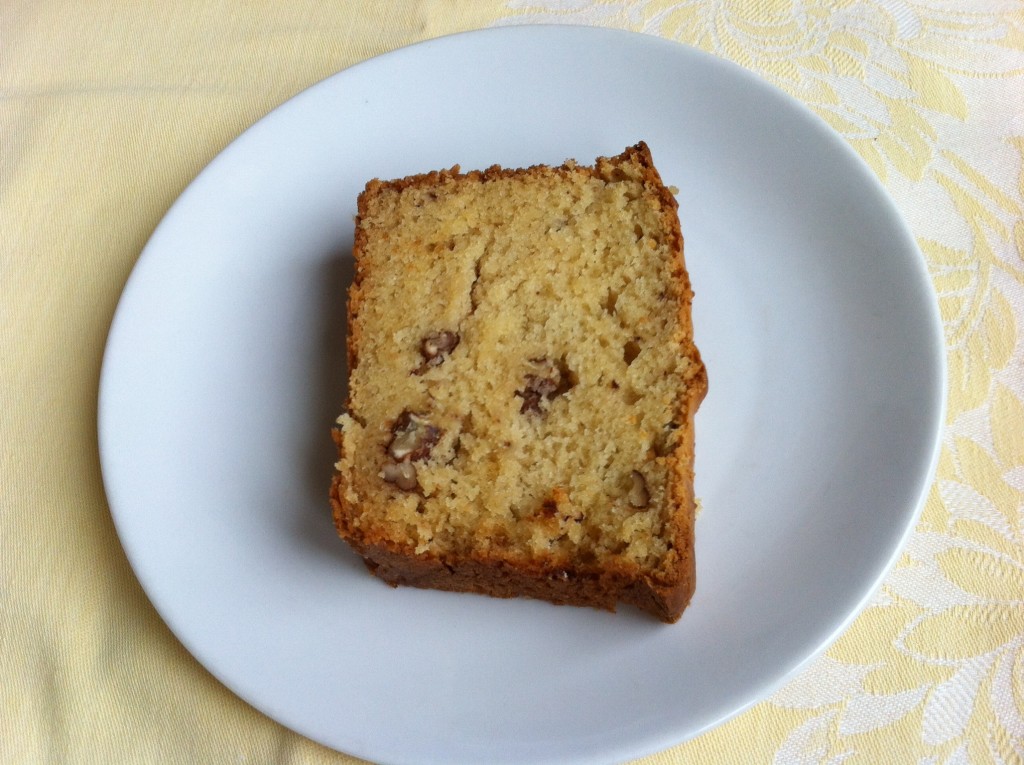 Gyors (édes) kenyér – sütőporral vagy szódabikarbónával készül; ezek teszik lehetővé a tészta vagy tésztakeverék azonnali sütését (a Merriam Webster szótár definíciója után szabadon).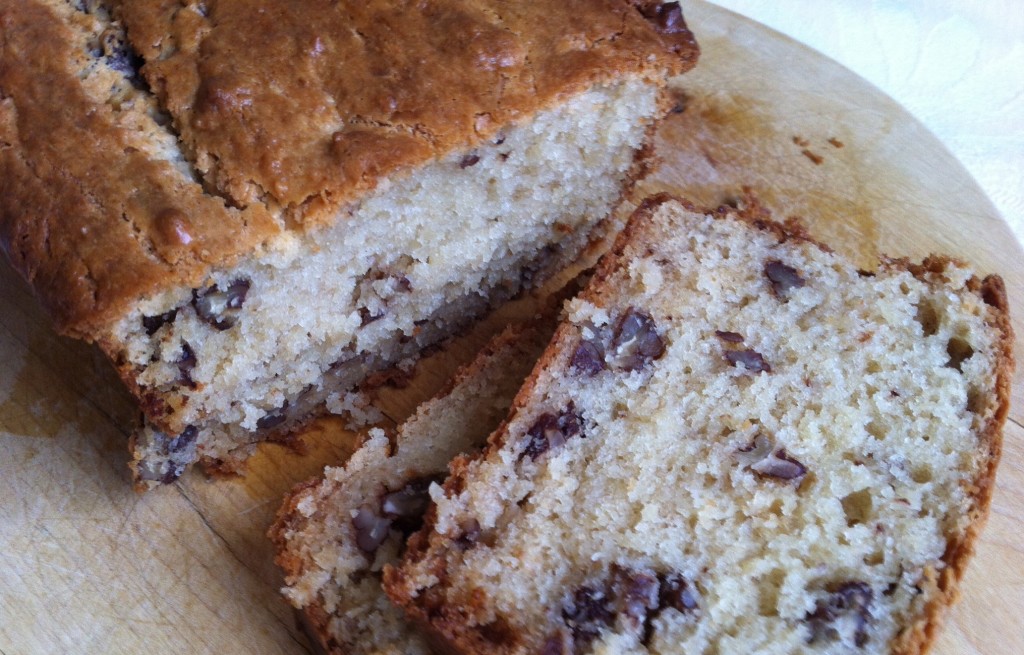 Nevéhez hűen, ez a kenyér gyorsan és könnyen elkészíthető.  Olyankor szoktam sütni, amikor valami egyszerű finomságot szeretnék, ami desszertként és reggeliként is megállja a helyét, s remek kiegészítője a munkába vitt ebédünknek.  A kenyérhez szükséges hozzávalók szinte mindegyike állandó jelleggel ott van a spájzban vagy a hűtőszekrényben (igen, én gyakran használok tejfölt főzéshez, sütéshez).  A pekándiót néha dióval helyettesítem.  A juharszirup kitűnő édesítőszer.  A recept a "Muffins & Quick Breads" című szakácskönyvből való John Phillip Carroll tollából, a Williams-Sonoma konyhája sorozatból.
liszt – 220 g + kevéske a sütőformához
sütőpor – 2 teáskanál
szódabikarbóna – 1 teáskanál
só  – ½ teáskanál
vaj – 113 g + kevéske a sütőformához
juharszirup – 175 ml
tejföl – 225 g
tojás – 1
pekándió – 115 g
A sütőt előmelegítjük 180°C-ra.  Kivajazunk, kilisztezünk egy hasáb formájú, kb. 1-1,2 liter űrtartalmú sütőformát.  A pekándiót apró darabokra vágjuk.  A lisztet, a sütőport, a szódabikarbónát és a sót egy nagy tálban összekeverjük.  Egy másik tálban simára keverjük a vajat, aztán lassan, állandó keverés mellett hozzáöntjuk a juharszirupot.  Hozzáadjuk a tejfölt és a tojást, majd a pekándiót, végül a lisztkeveréket, s lazán elkeverjük.   A formába kanalazzuk, elsimítjuk.  Kb. 50-60 percig sütjük, s tűpróbával ellenőrizzük, átsült-e.  Sütés után 15 percig a formában pihentetjük, majd egy rácsra borítjuk, hogy teljesen kihűljön.