Today's task was to get from Slovakia to the capital of Hungary. We were flying back to America from Budapest the next day.

After some final touches around the house, before our mid-morning departure from Pozba, we drove to Érsekújvár (Nové Zámky) to my aunt's to return my cousin's car. We switched out our suitcases from Veronica's car into my uncle, Karcsi's car, who then drove us to the train station. We were taking an intercity train to Budapest at 12:51 pm.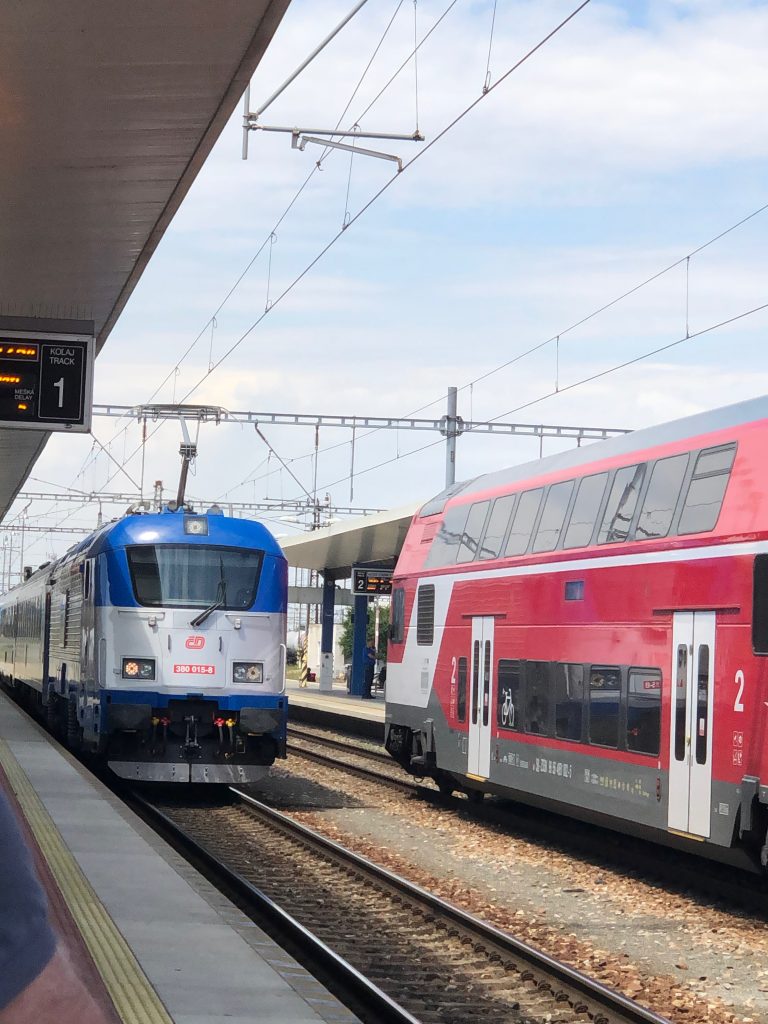 Uncharacteristically, the train was only 3 minutes late. But the smooth and worriless, 2-hour ride to Budapest had its bump: along the Danube, on the Hungarian side of the border, between Szob and Nagymaros, we had to take a substitute bus. Earlier this summer, on that part of the tracks, there was a landslide, and they were still fixing the tracks. It was quite an adventure to perform the exercise of lifting our suitcases up and down from the train, in and out from the bus, and up and down on the train again. Our suitcases were 23 kilograms (50.7 pounds) and 22 kilograms (48.5 pounds), respectively.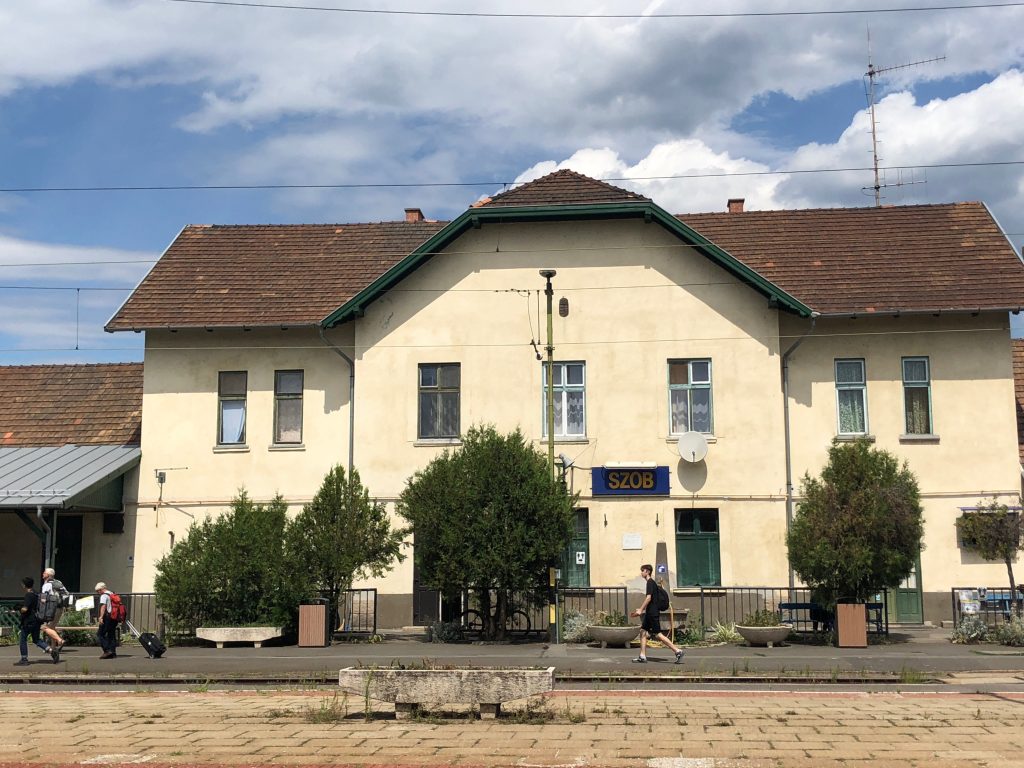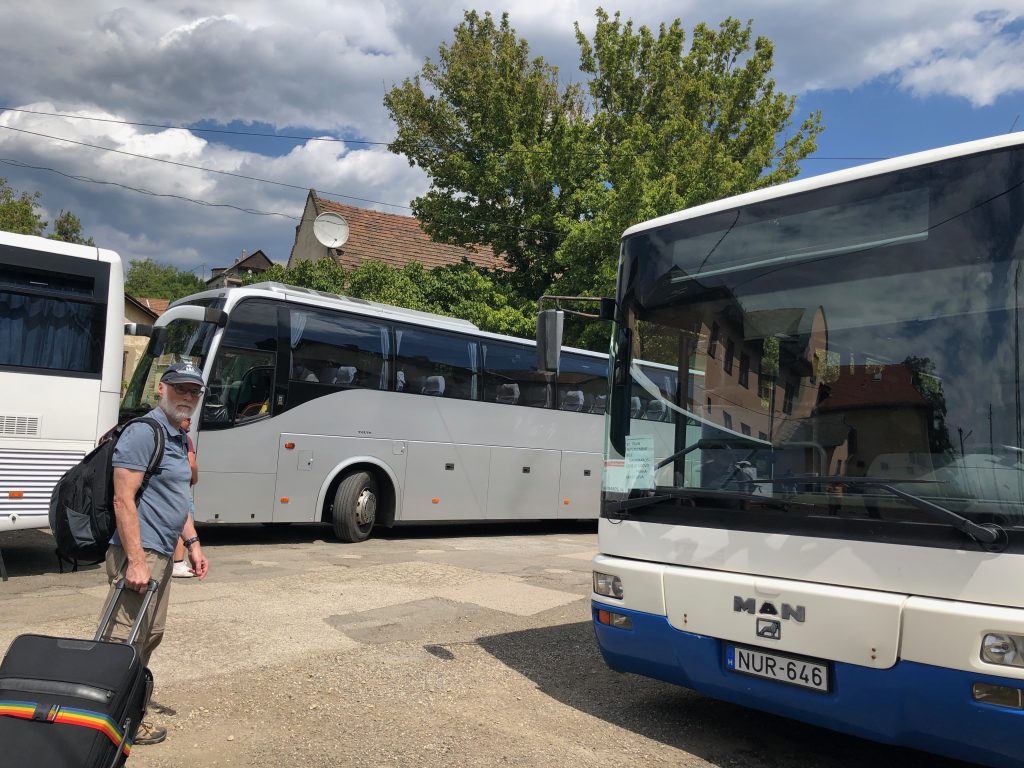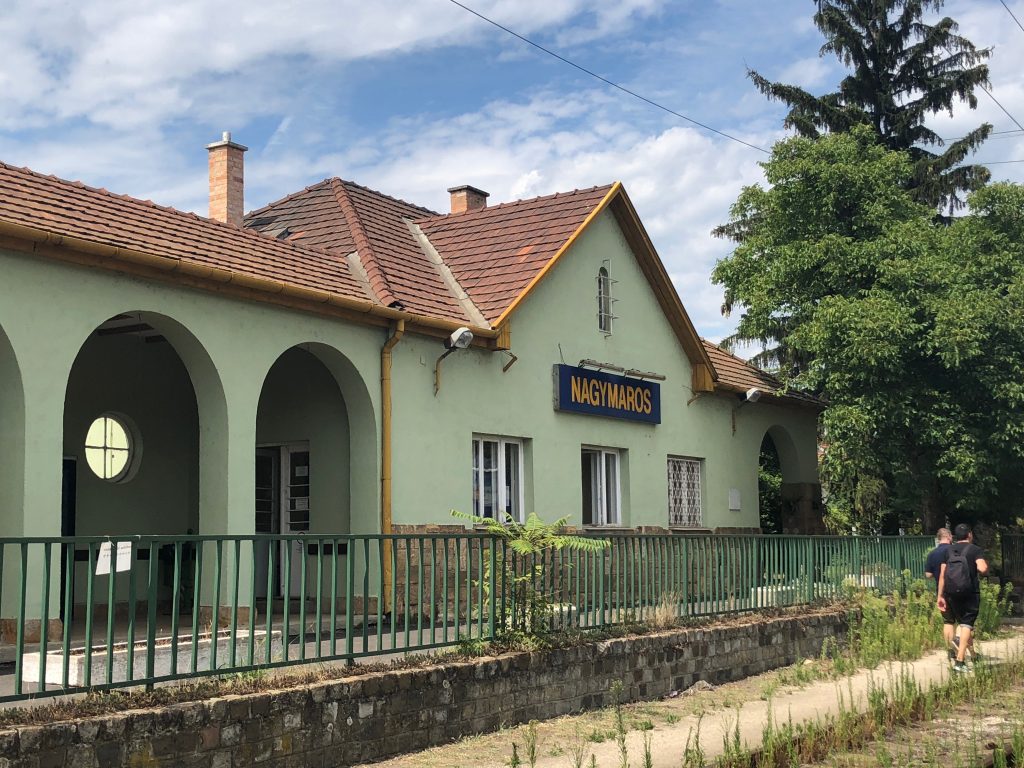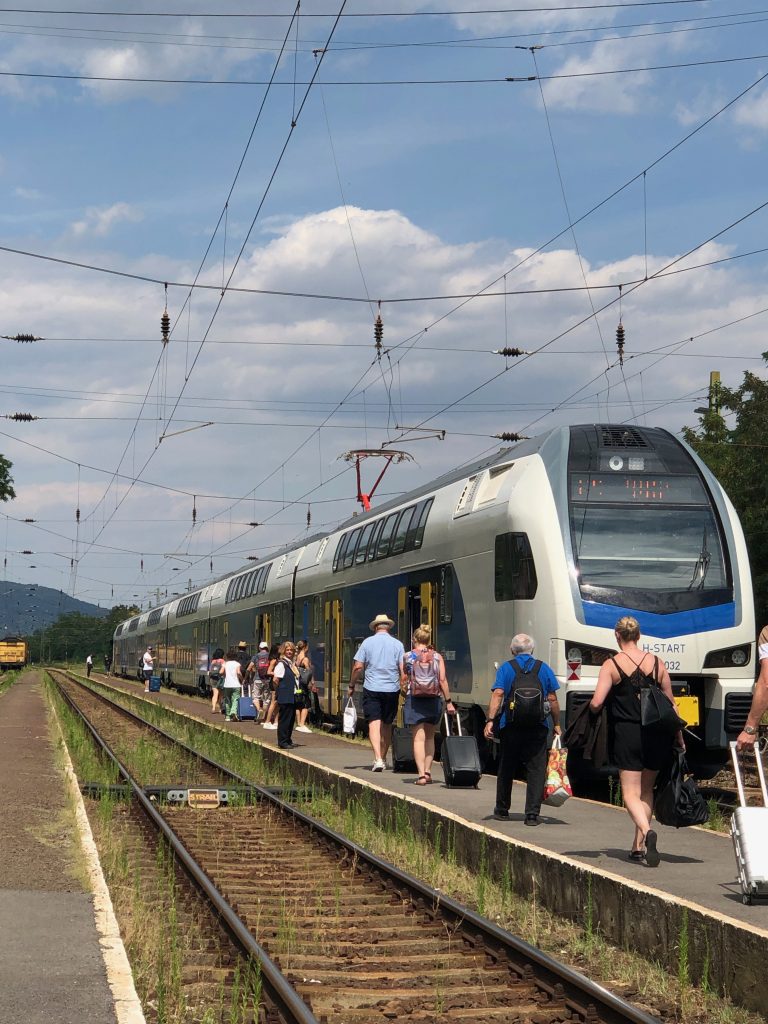 We arrived in Budapest, Nyugati-pályaudvar (Nyugati Railway Station), where my sister, Szilvia, was waiting for us. As she drove us to her house, we got a glimpse of the Parliament building and "enjoyed" the "crazy drivers" of rush hour. At her place, we spent a lovely afternoon and evening with her and our nephew, Ádám.