While Steve was visiting old friends, I had a visitor of my own. Can you guess his name?

Yes, it was a raccoon!
It was 11:18 a.m. I was sitting by my desk planning future blog posts. I looked up and saw someone looking at me. From outside. Before I realized who he was, I grabbed my phone and took a few quick pictures. Then he left. What was he doing on our roof?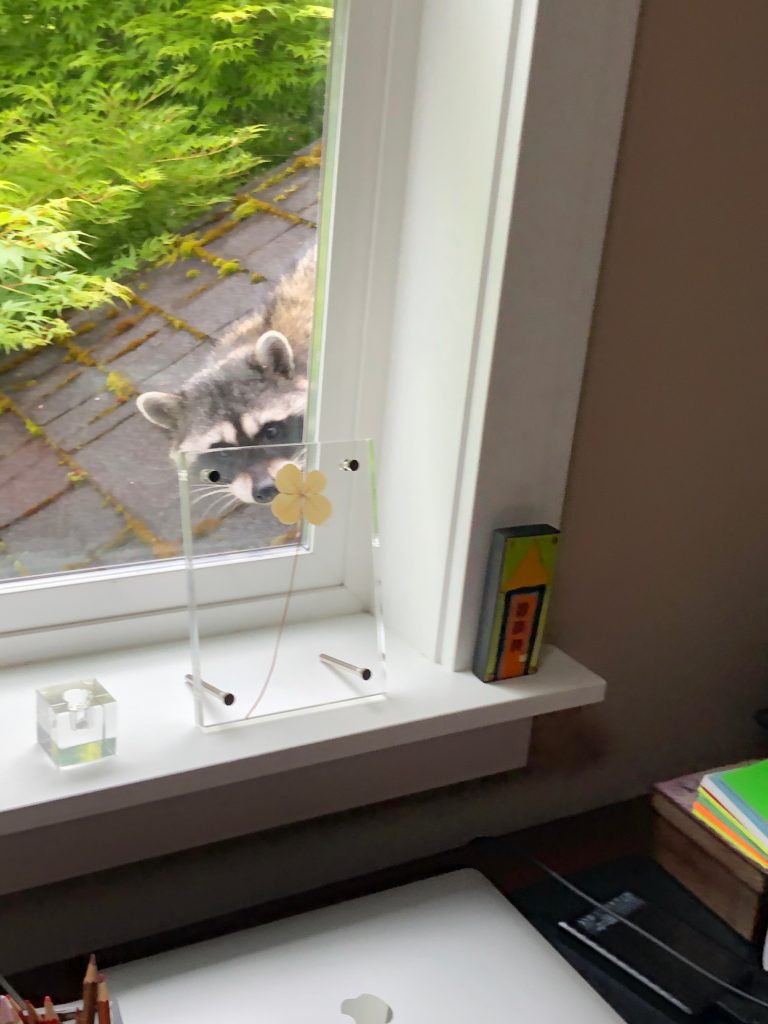 "How nice!" Steve responded to my text accompanied with one of the photos.
Five minutes later the racoon was back. He hesitated for a moment, then disappeared through the branches of the Japanese maple tree, which was moving for a while under his weight. Maybe he did not have an easy exit.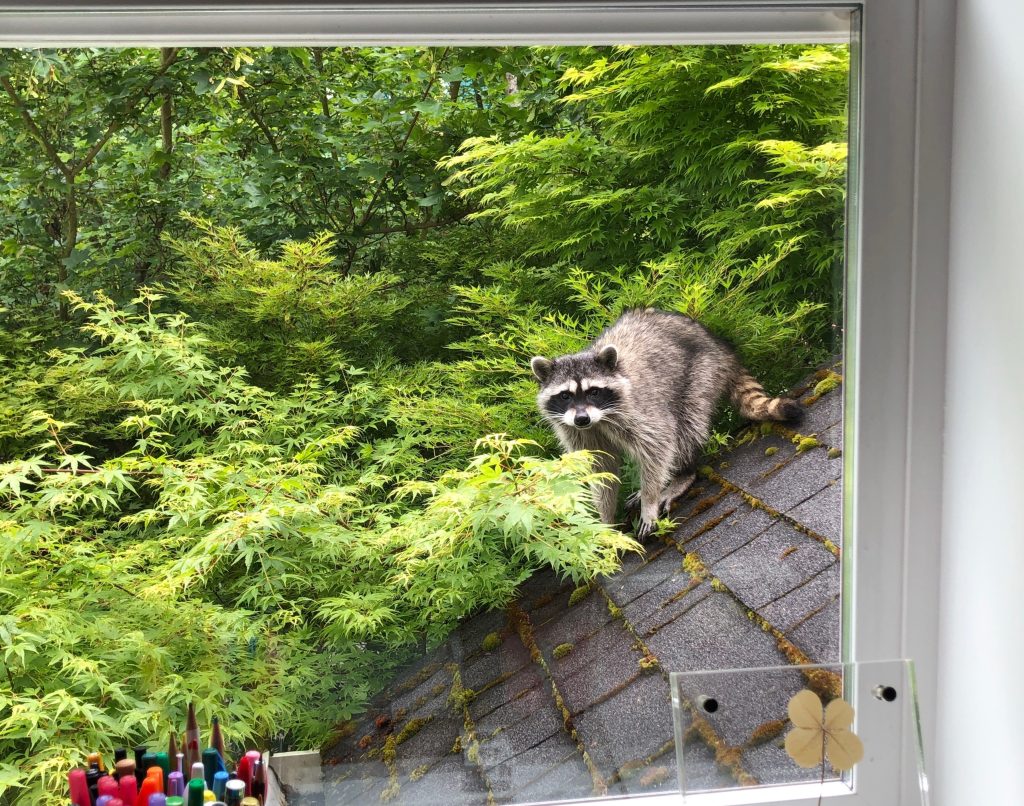 No sunshine today, but I wanted to feel the summer vibes. Late afternoon, we went for a nice walk around Green Lake where we were met by some wildlife and saw some signs of summer.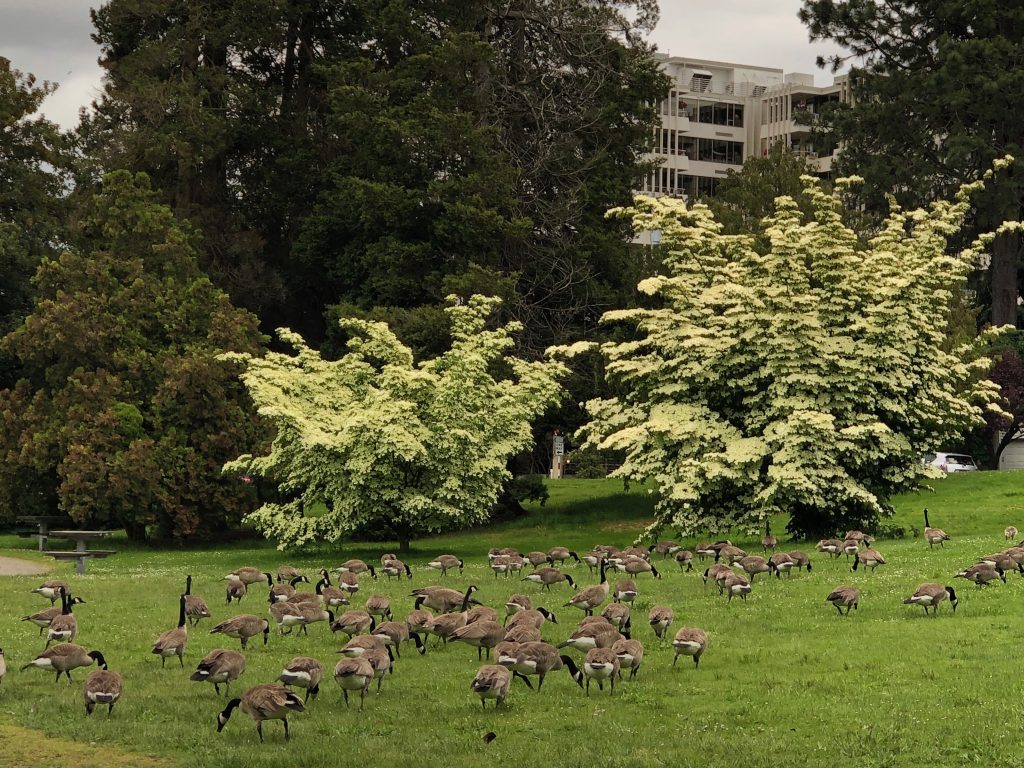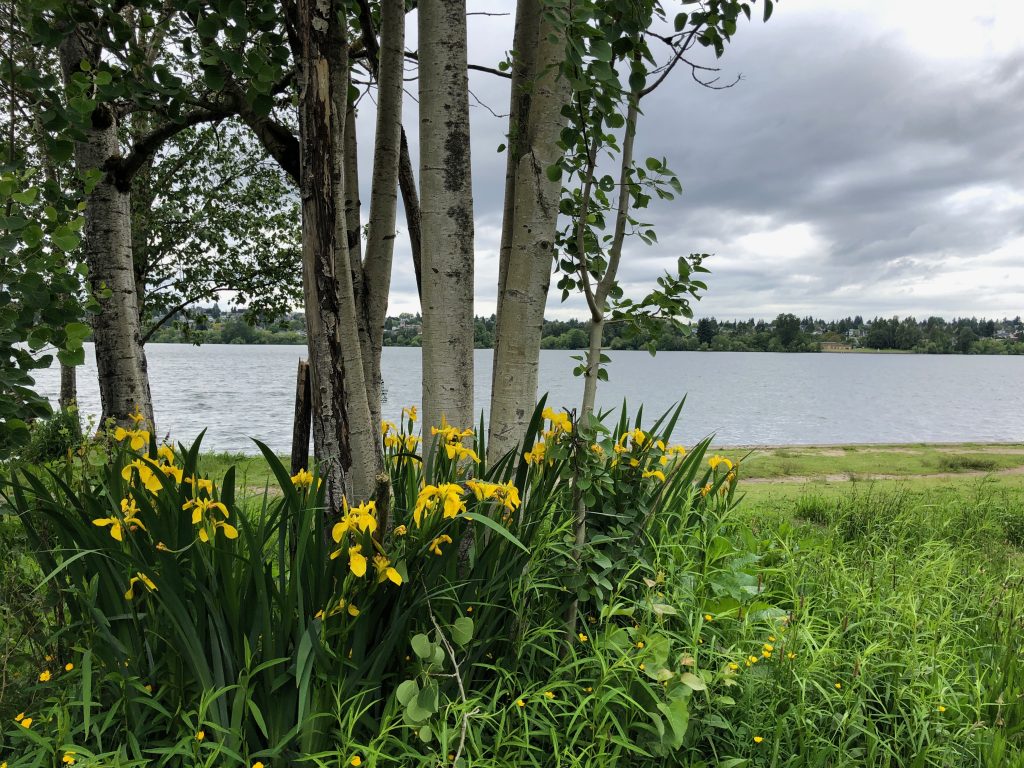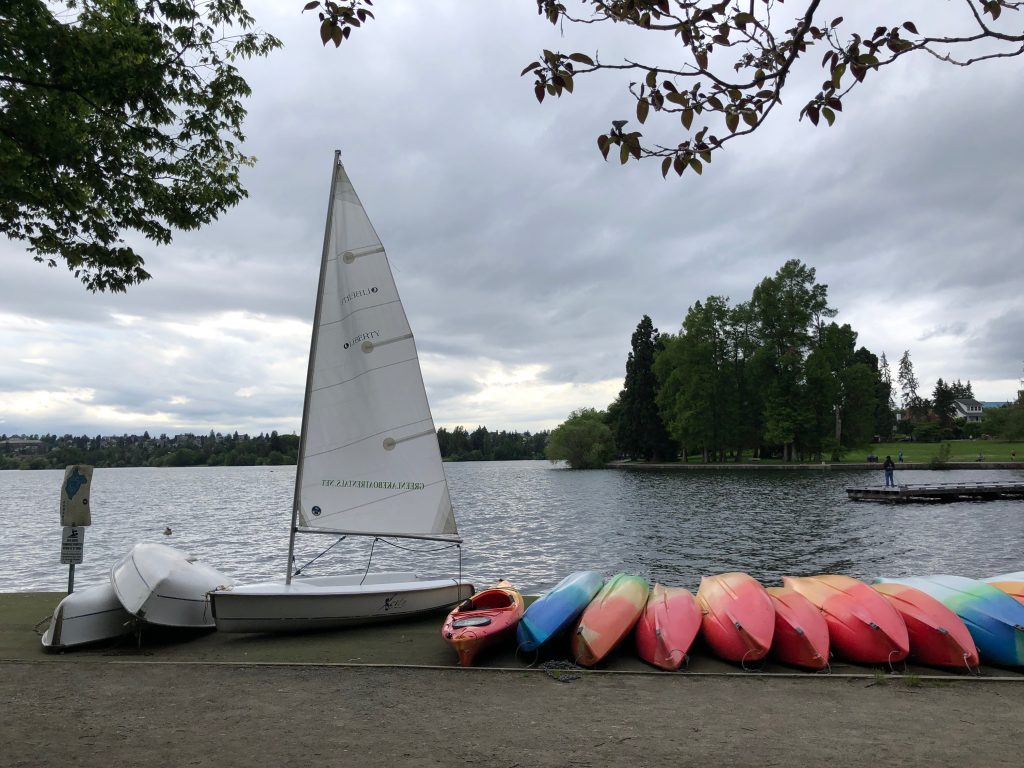 Our neighborhood is a lovely place this time of the year.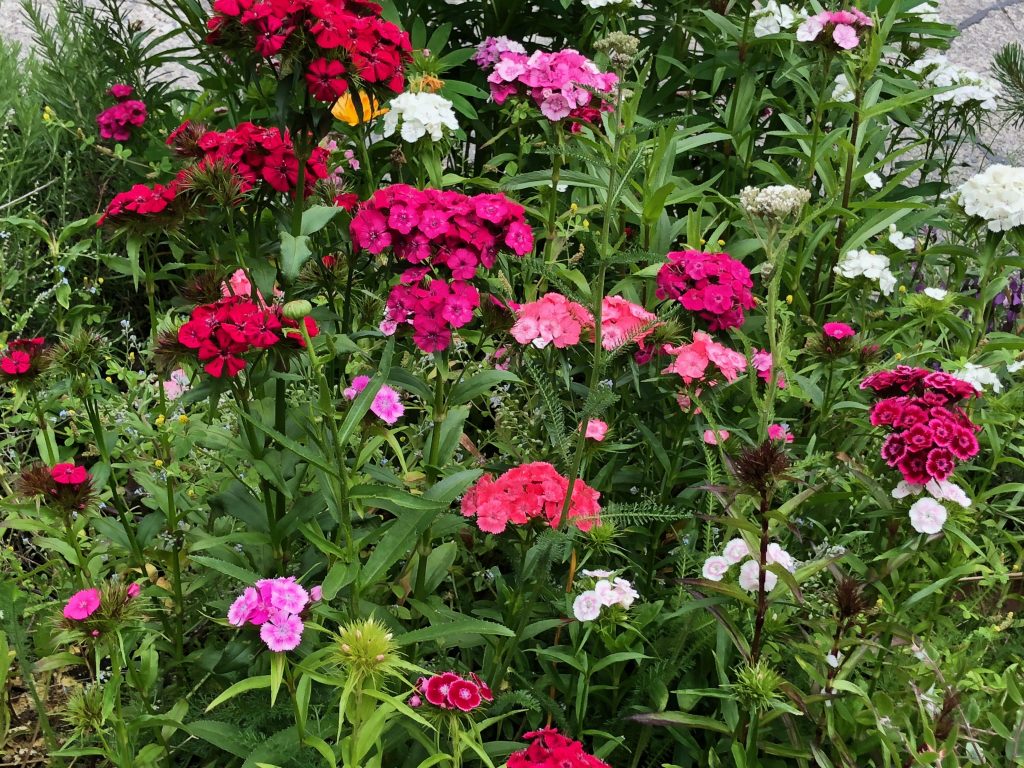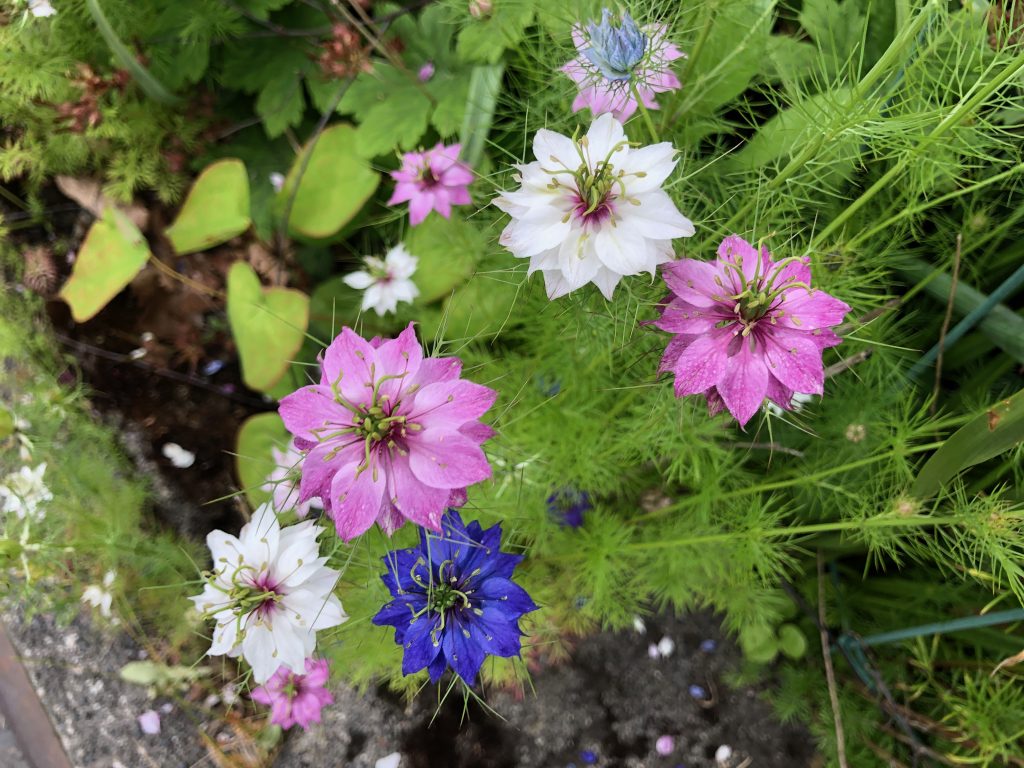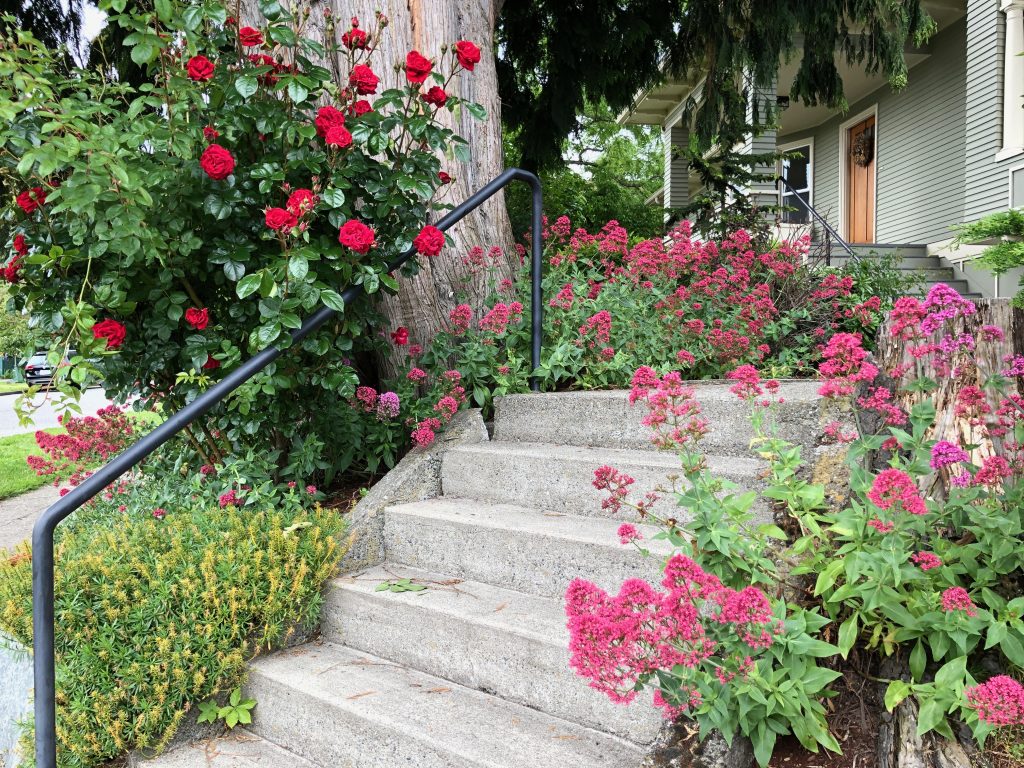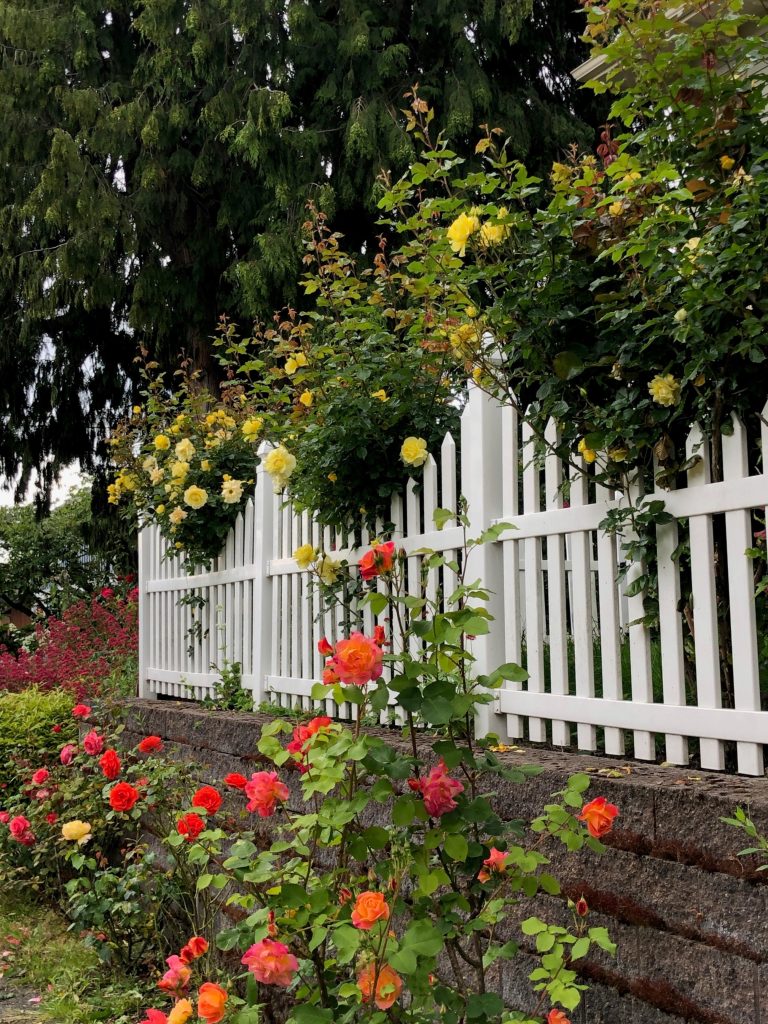 A good day, overall. Let's finish it with some good reading.