Rich in fiber, low in calories. A healthy oatmeal is always a great choice for breakfast. Make a double batch of it and you can reheat it on those busy mornings.

Use this recipe and the oats will be perfectly cooked, "resembling a pot of nicely steamed grains," says Megan Gordon in her cookbook Whole-Grain Mornings: New Breakfast Recipes to Span the Seasons. The secret is to toast the oats to bring out their nutty flavor and use a bigger pot for cooking, so that the grains are not crowded. If you like a creamier oatmeal, add more cooking liquid. Store any leftover in an airtight container in the refrigerator for up to 5 days.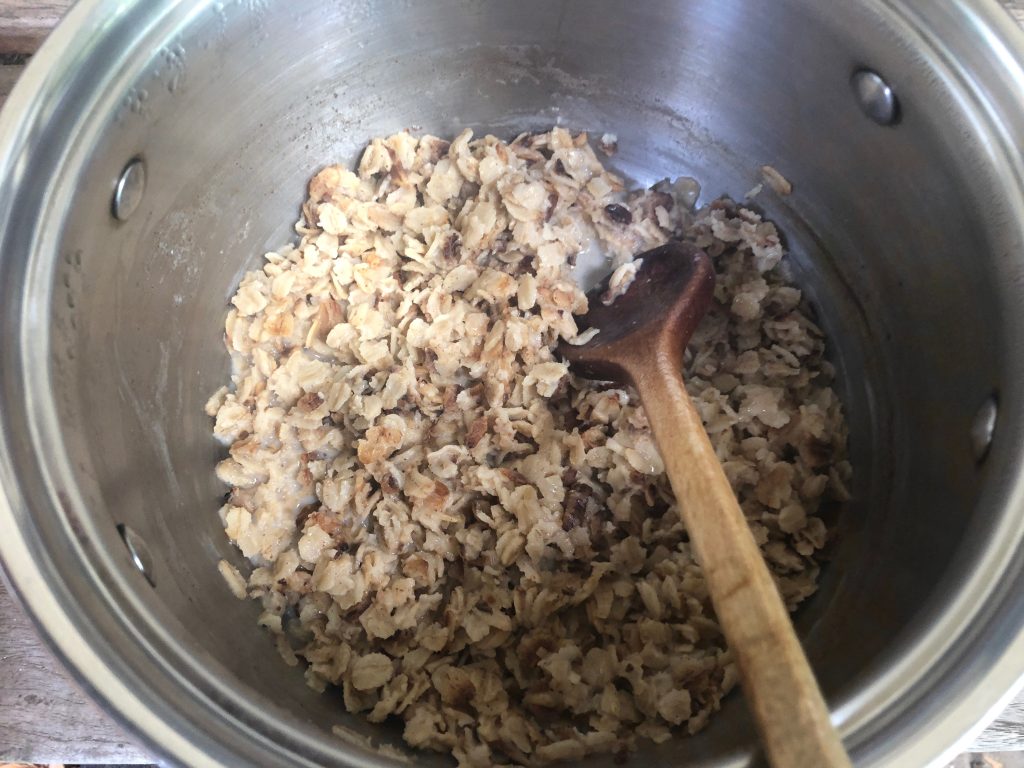 unsalted butter – 1 tablespoon
rolled oats – 1 cup (100 g)
milk – ¼ cup (60 ml)
kosher salt – a generous pinch
ground cinnamon – a pinch (optional)
water – ¾ cup plus 1 tablespoon (195 ml)
Melt the butter in a large skillet over medium heat, then add the oats. Toast them, stirring occasionally, until they begin to smell fragrant (5-7 minutes).
In a large pot, bring the milk, water, salt, and cinnamon (if using) to a boil. Add the oats, stir, cover the pot, and then turn off the heat. After 7 minutes, check the oats. If there is still some water in the pot, allow it to sit covered for a few more minutes.
Serve it with your favorite toppings: cream or yogurt, brown sugar or maple syrup, a variety of nuts or seeds, berries or grated apples – the possibilities are almost endless.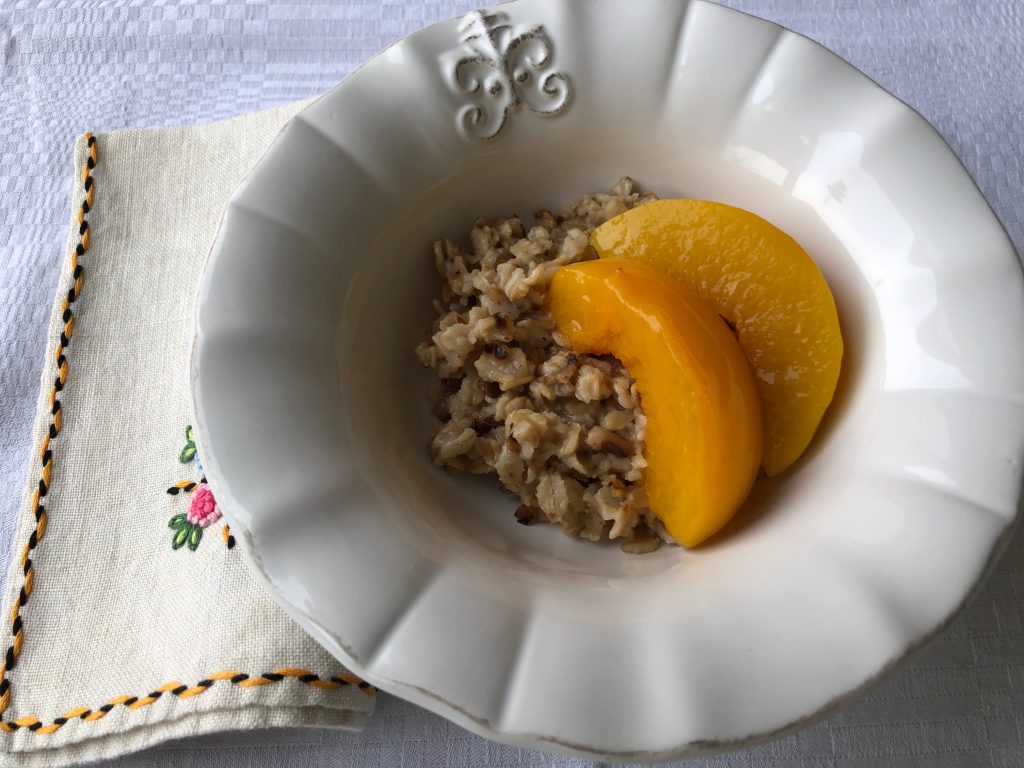 A rostokban gazdag, alacsony kalóriatartalmú, egészséges zabpehely mindig remek választás reggelire. Készíts belőle dupla adagot, s a mozgalmas reggeleken elég csak felmelegíteni.
Ha ezt a receptet használod, párolt gabonára emlékeztető, tökéletes zabpelyhet kapsz, mondja Megan Gordon a Whole-Grain Mornings: New Breakfast Recipes to Span the Seasons című szakácskönyvében. A titka az, hogy a zabpelyhet először meg kell pirítani, hogy kihozzuk a diós ízét. Ráadásul jó, ha nagyobb edényt használunk a főzéshez, hogy a szemek ne zsúfolódjanak össze. Ha krémesebb zabkását szeretnénk, adjunk hozzá több főzőfolyadékot. A maradék zabkását légmentesen záródó edényben, legfeljebb 5 napig tárolhatjuk a hűtőszekrényben.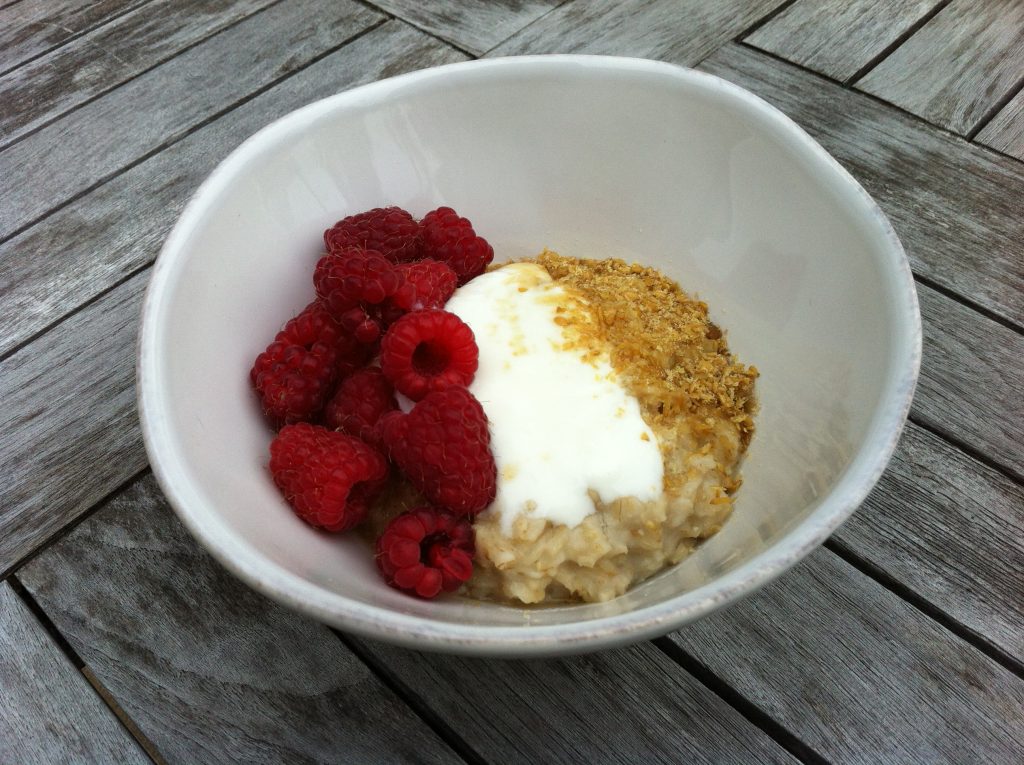 sótlan vaj – 1 evőkanál
zabpehely – 100 g
tej – 60 ml
só – egy nagy csipetnyi
őrölt fahéj – egy csipetnyi (elhagyható)
víz – 195 ml
A vajat egy serpenyőben, közepes lángon felolvasztjuk, majd hozzáadjuk a zabpelyhet. Időnként megkeverjük és addig pirítjuk, amíg kellemes, diós illatot nem érzünk. (5-7 perc).
Egy fazékba öntjük a tejet és a vizet, hozzáadjuk a sót és a fahéjat (ha használjuk). Felforraljuk, majd belekeverjük a zabpelyhet. Lefedjük és lekapcsoljuk a lángot. 7 perc elteltével ellenőrizzük a kását. Ha van egy kis víz a fazékban, még néhány percig lefedve állni hagyjuk.
Kedvenc feltétünkkel tálaljuk, ami lehet tejszín vagy joghurt, barnacukor vagy juharszirup, különféle diófélék vagy magvak, bogyós gyümölcsök vagy reszelt alma – a lehetőségek száma szinte végtelen.