After many years of flying in economy class to different destinations of the world, we decided it was time to upgrade to business class.  And flying with Ethiopian Airline was worth all the money!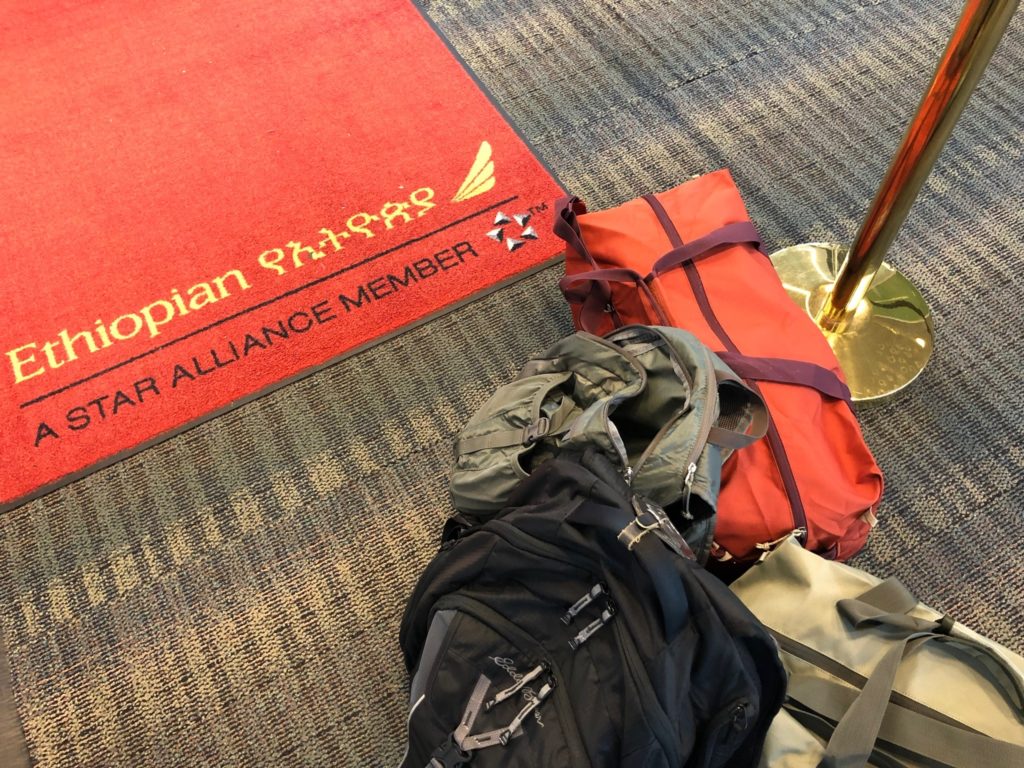 On board of Boeing 777, both Steve and I were enthusiastically ready for our adventure  in Africa. We flew overnight from Washington D. C. to Addis Ababa, Ethiopia, for more than 13 hours. For the 7193 miles (11653 km), there was fortunately lots of legroom, then waiting, reading, watching a film, and sleeping almost like in a real bed.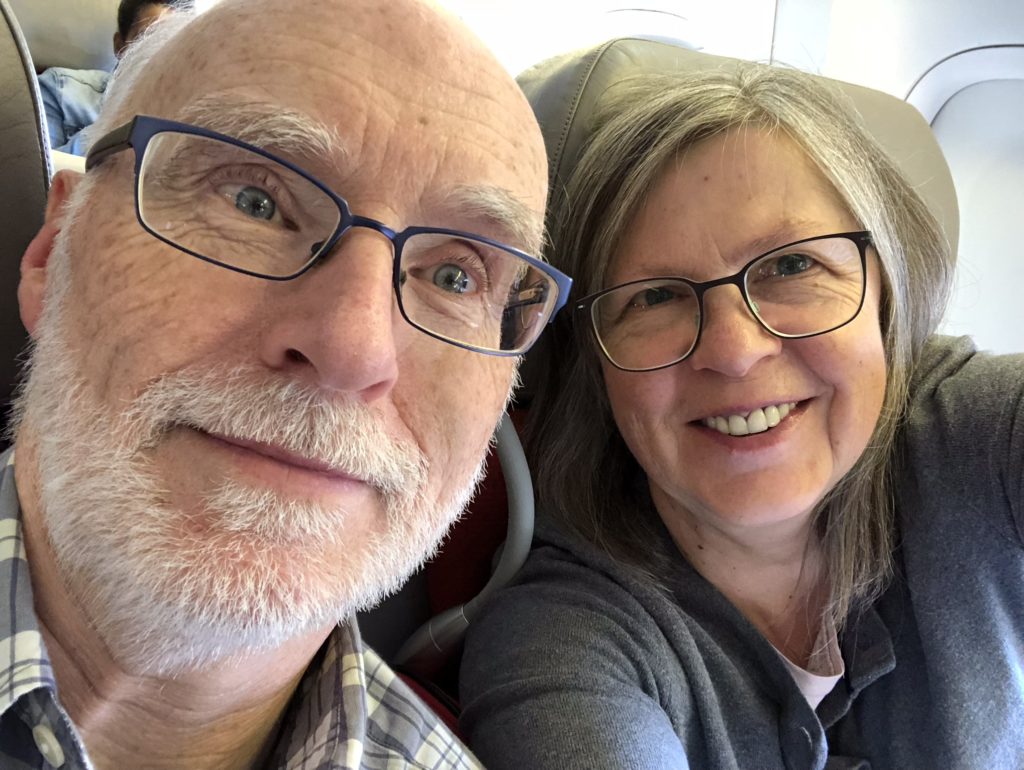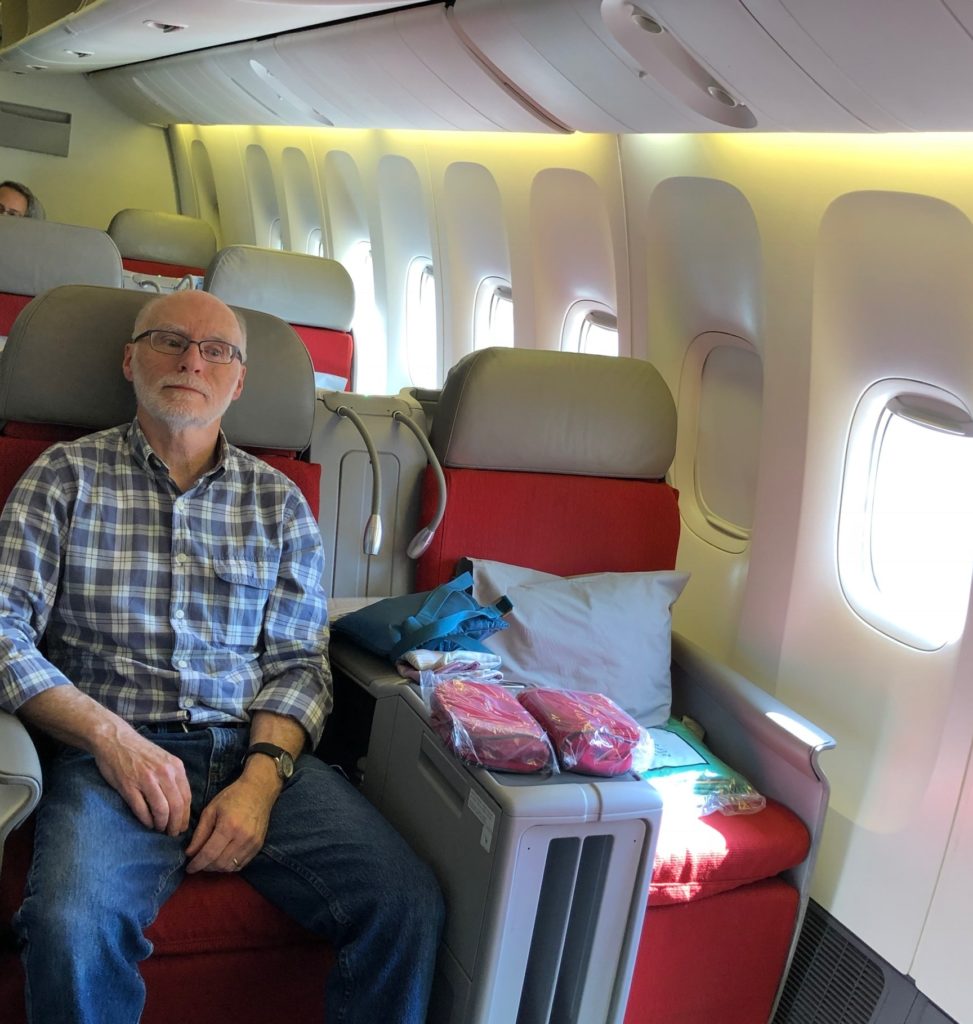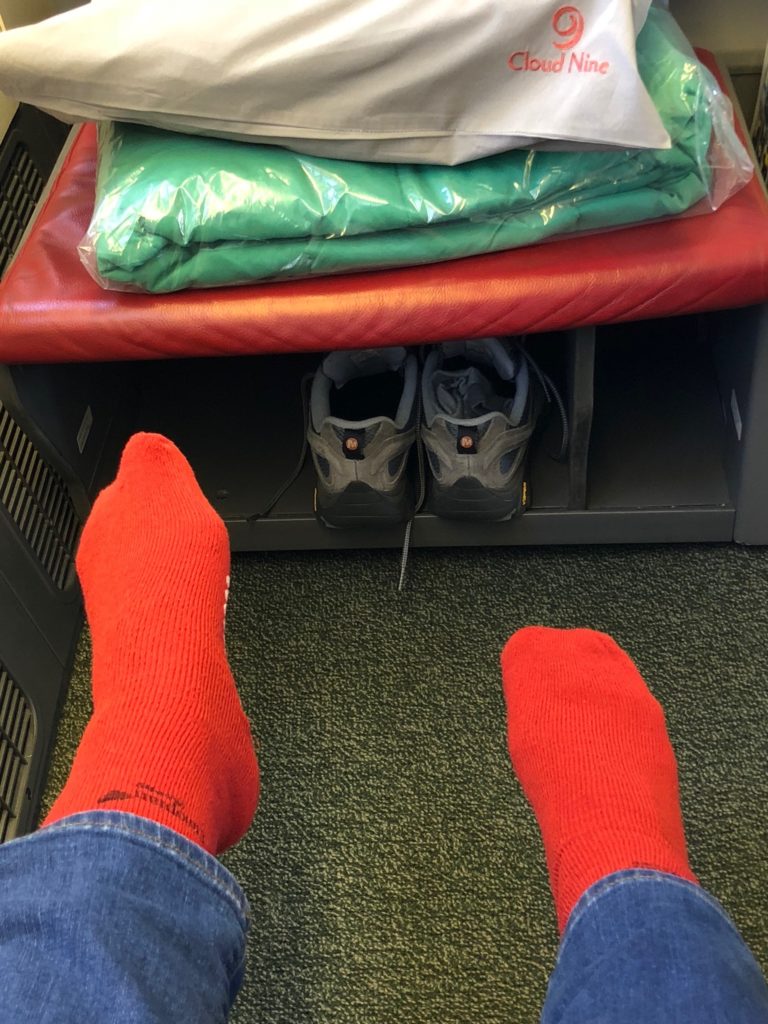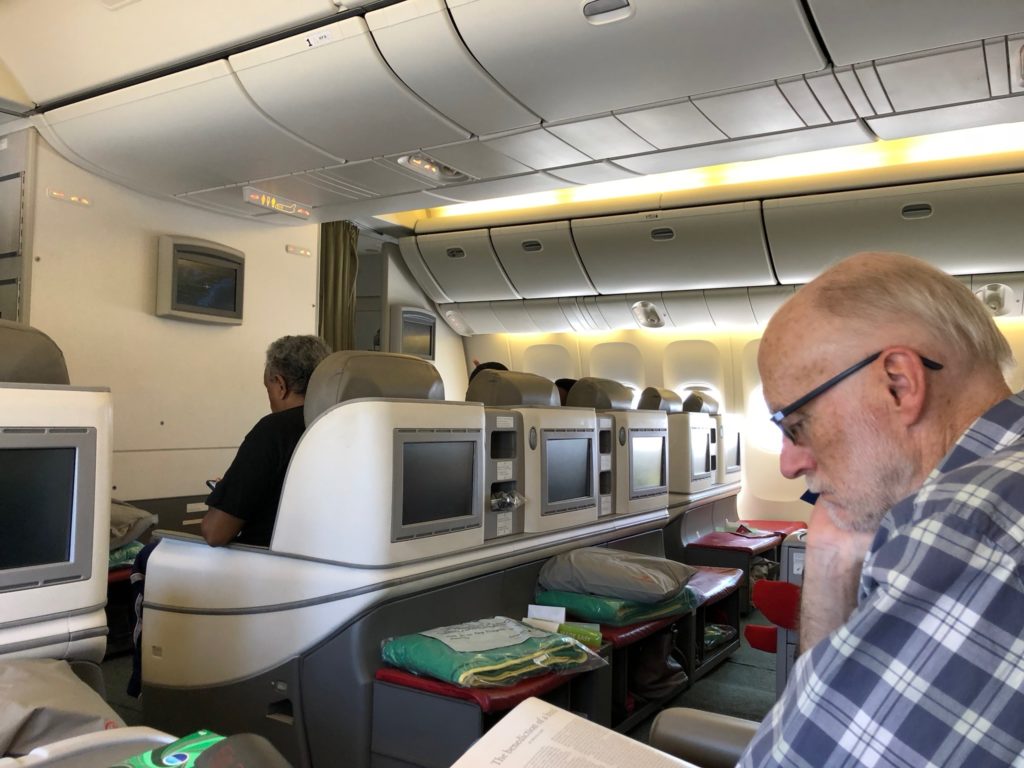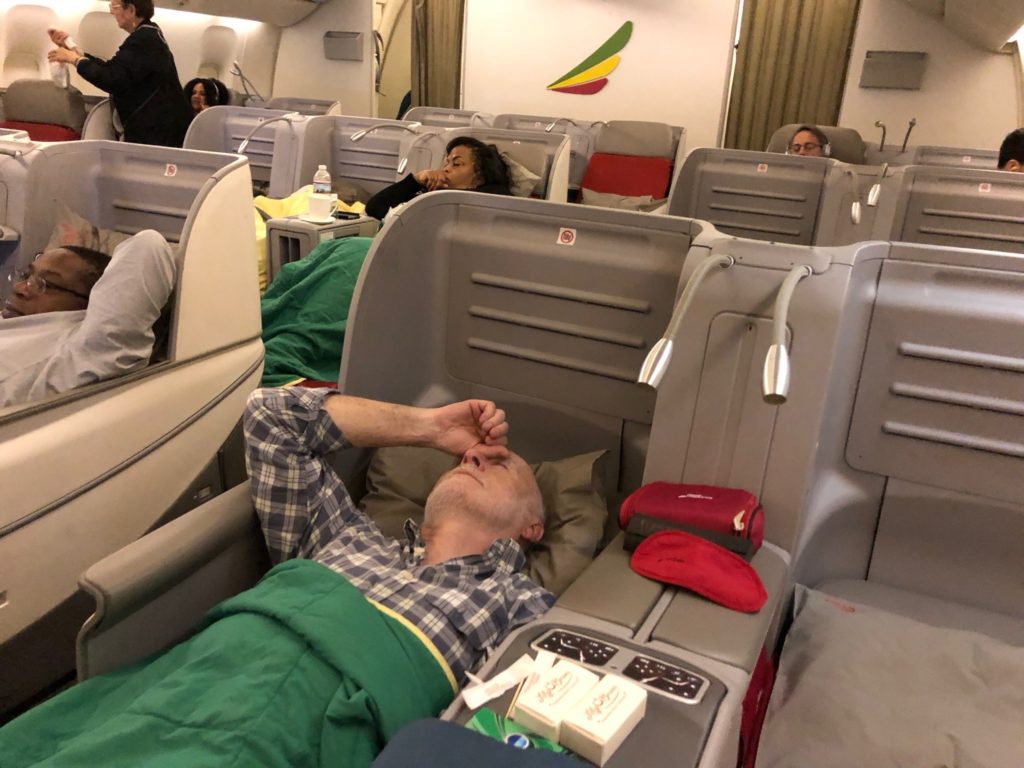 The food was extraordinary.  A highlight was the five-course lunch, which included the tangy, mildly sour Ethiopian flatbread named "injera" (made of teff) accompanied with a variety of stews.  The Ethiopian red wine with intense aromas of fruits and spices complemented not only the specialty dish and main course (lamb), but the dessert and the cheese selection too.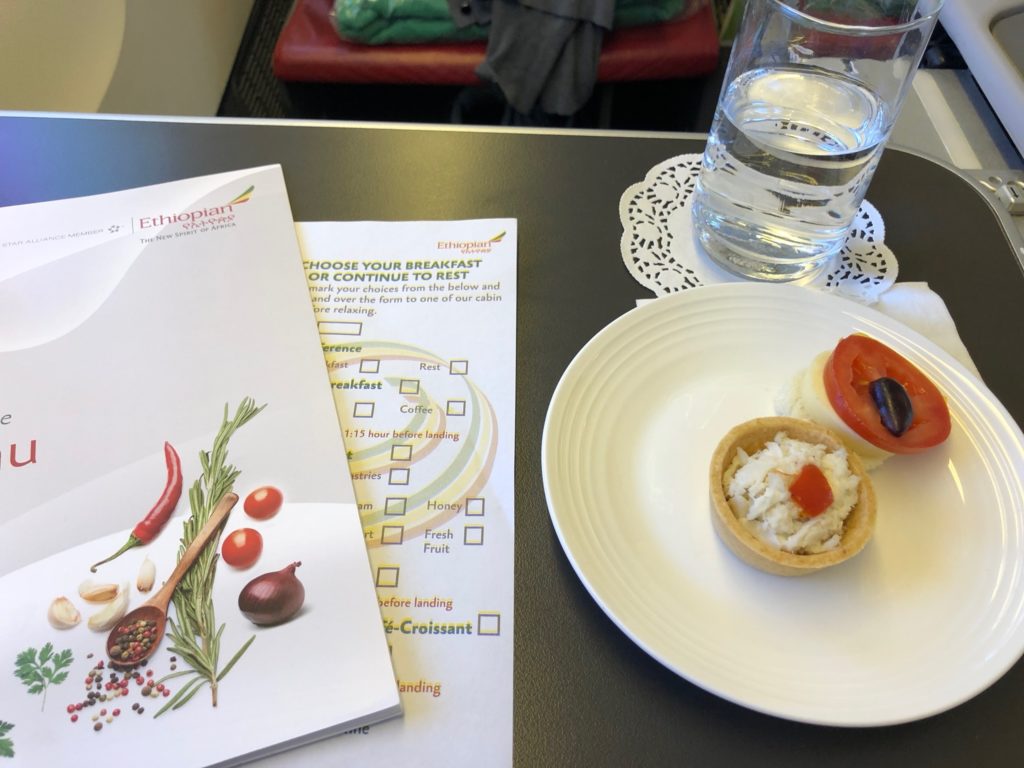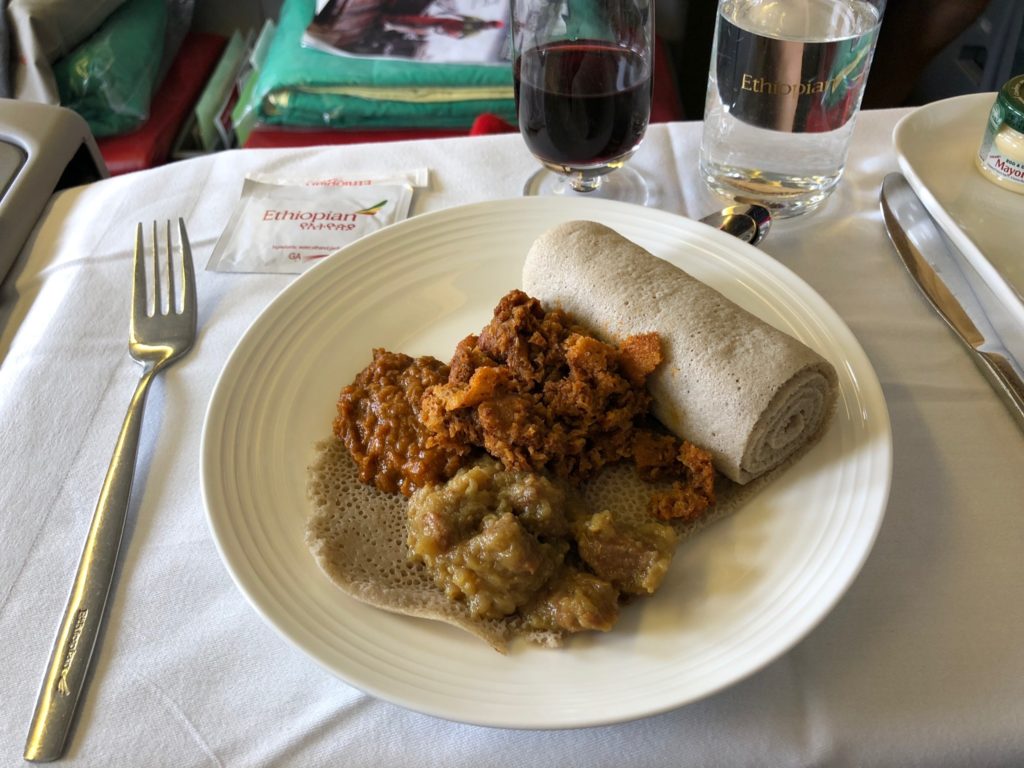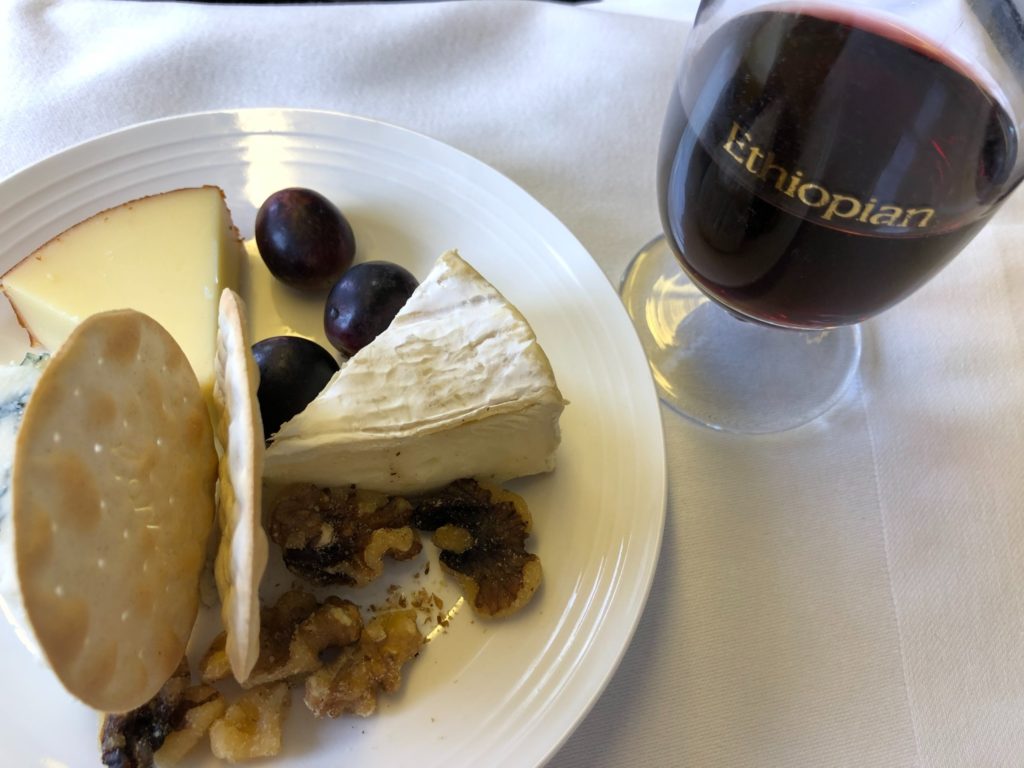 We descended through thick clouds to Addis Ababa's chaotic airport where its unique chaos gave the first glimpse to a different world.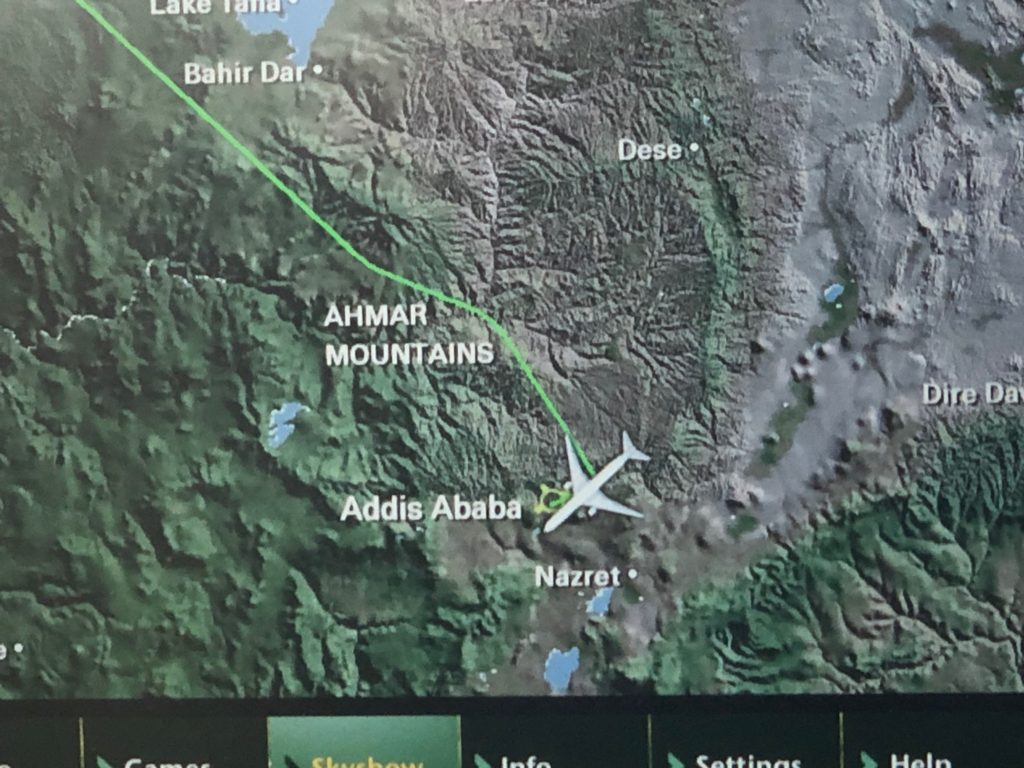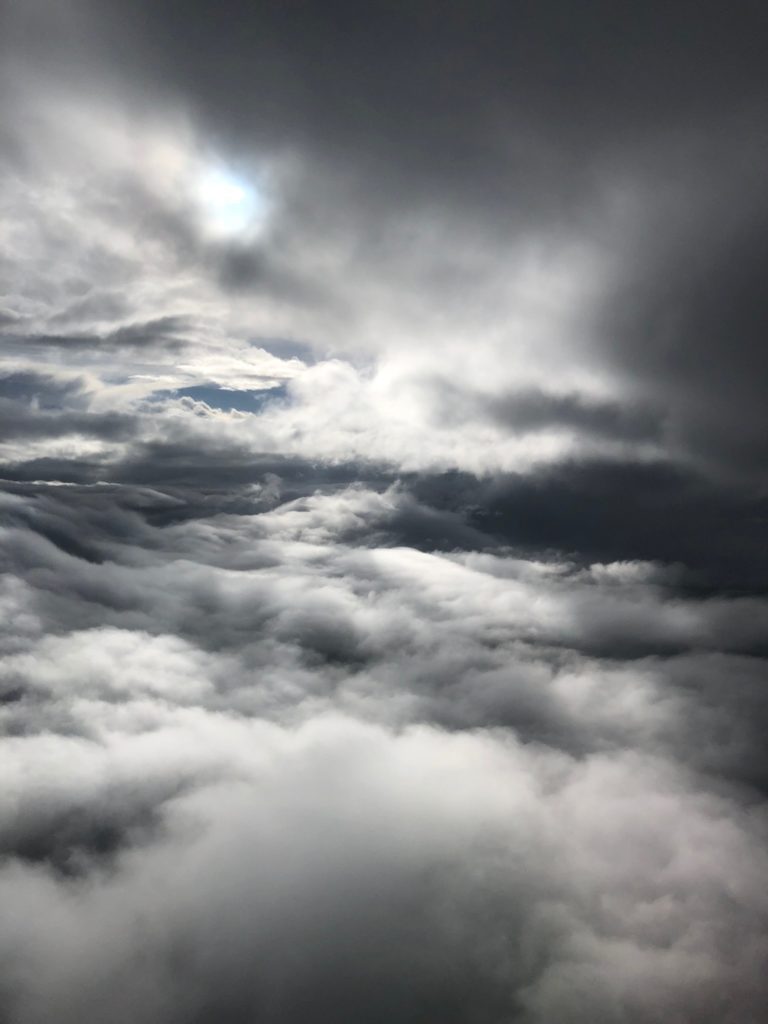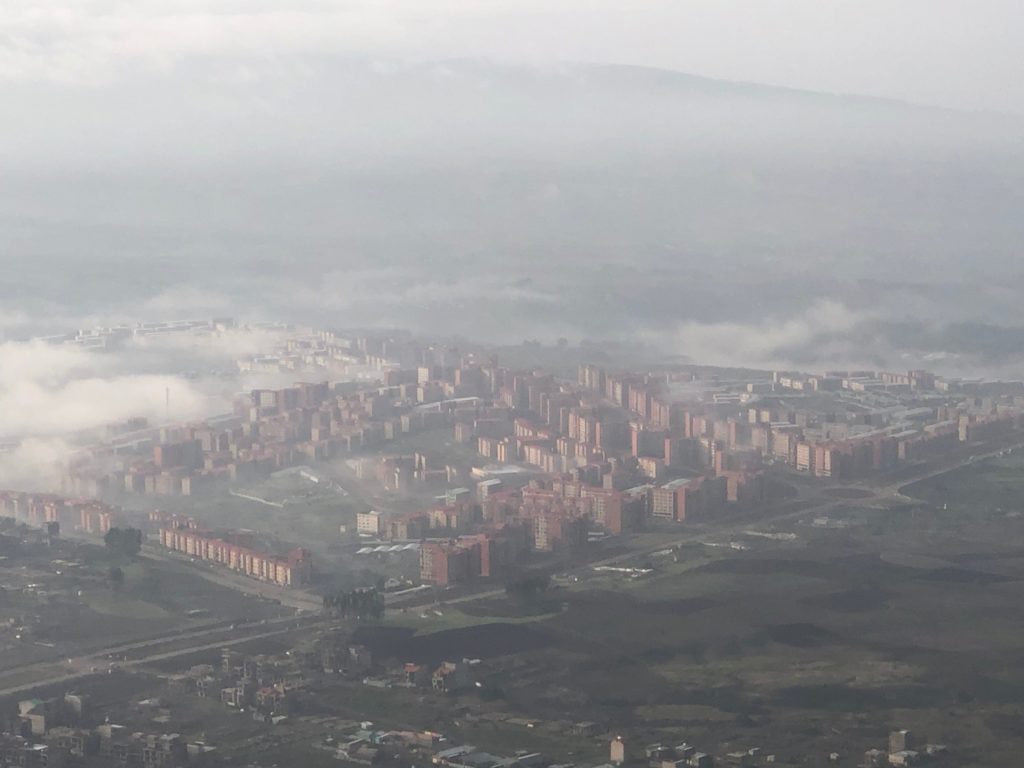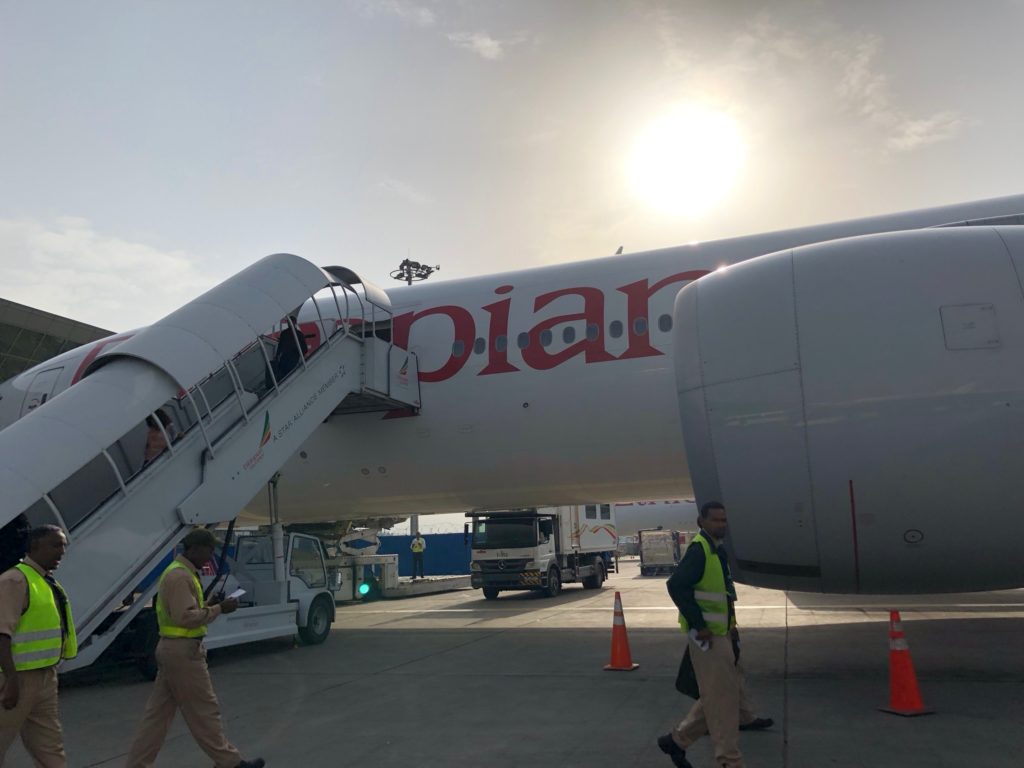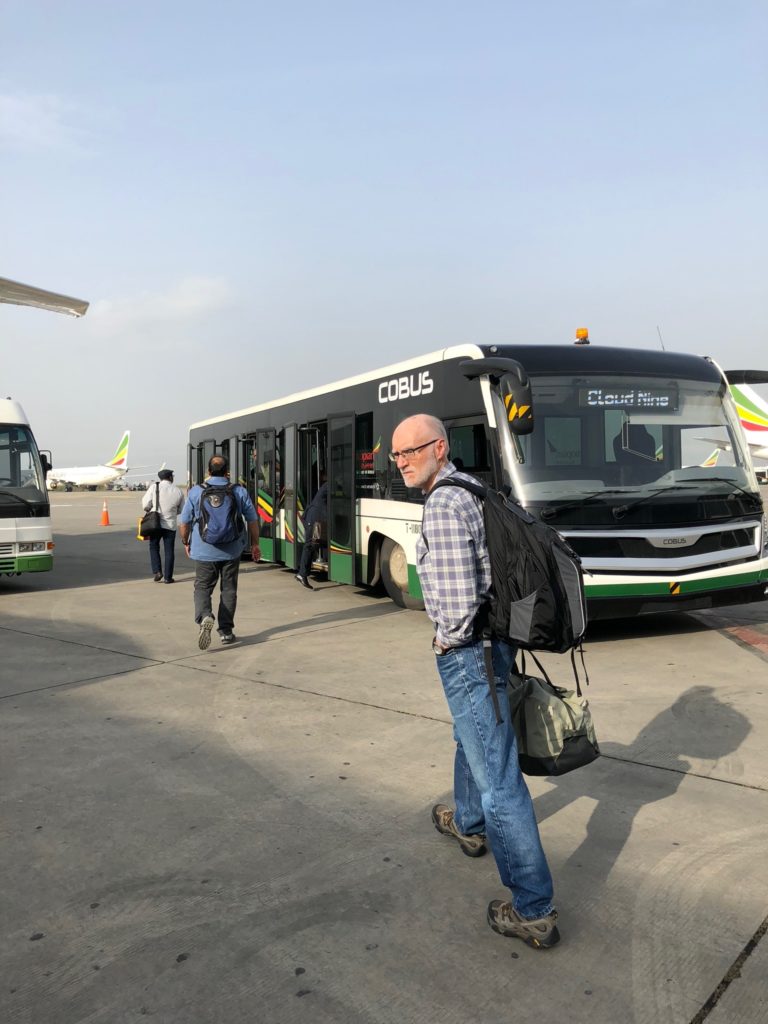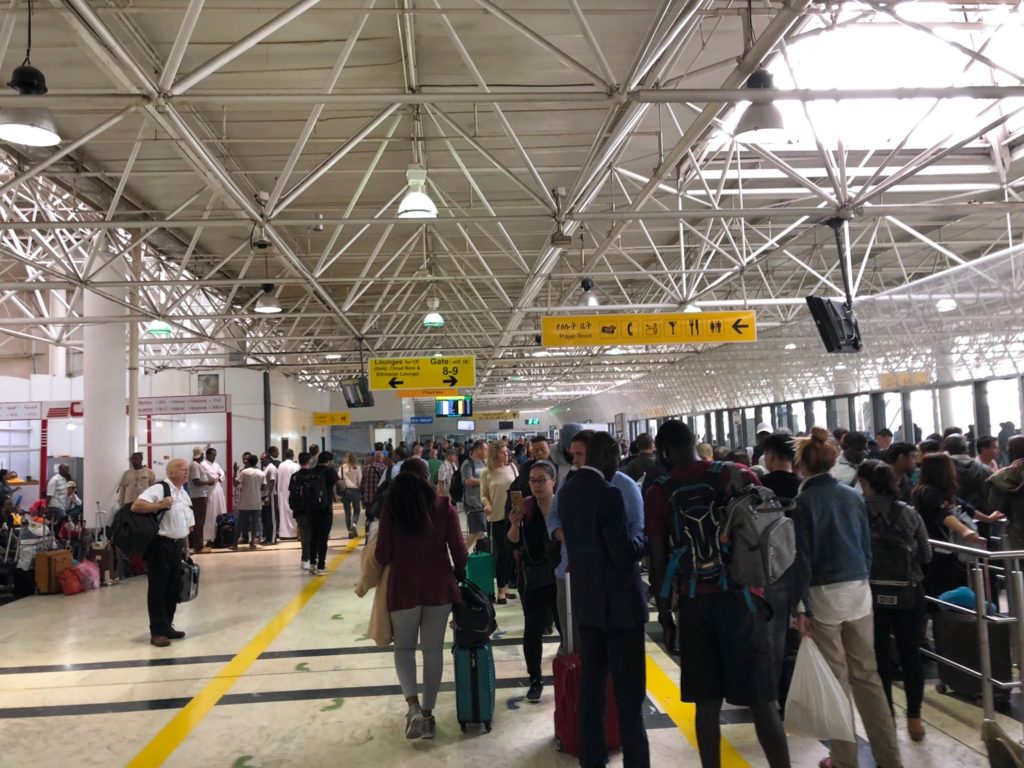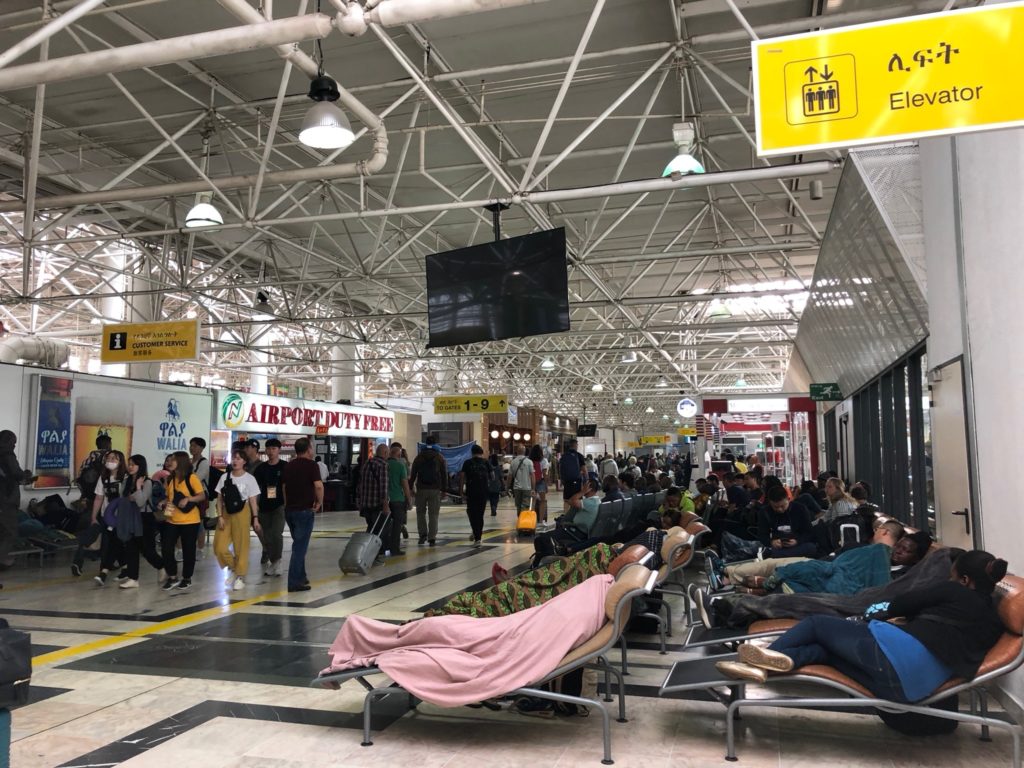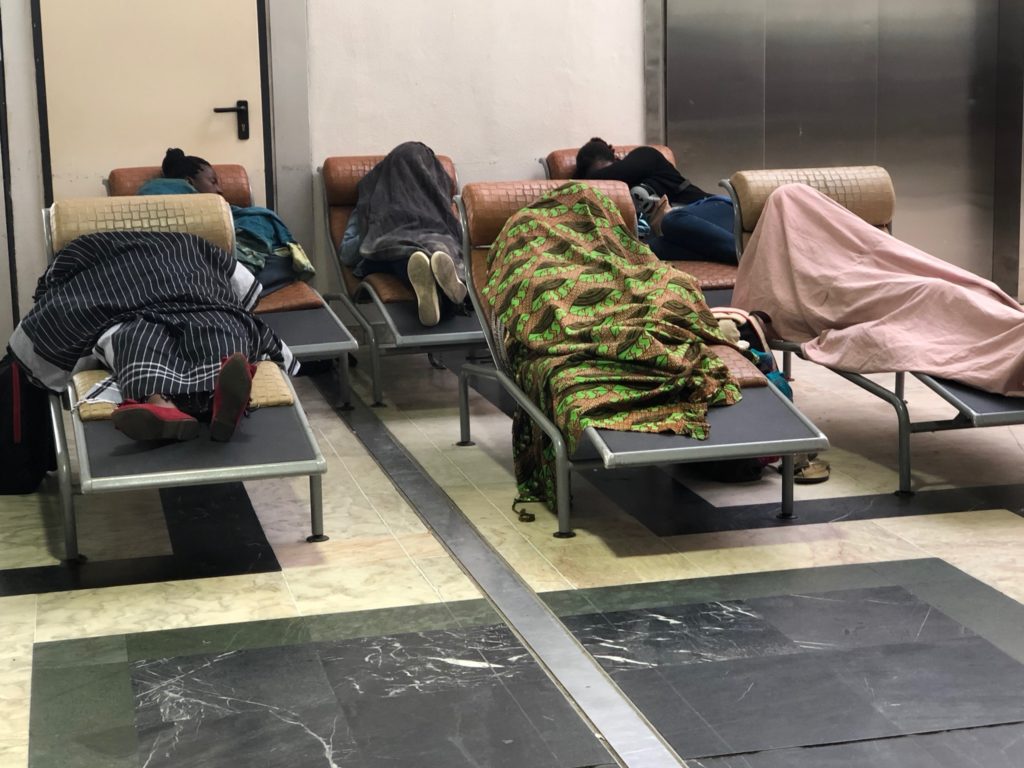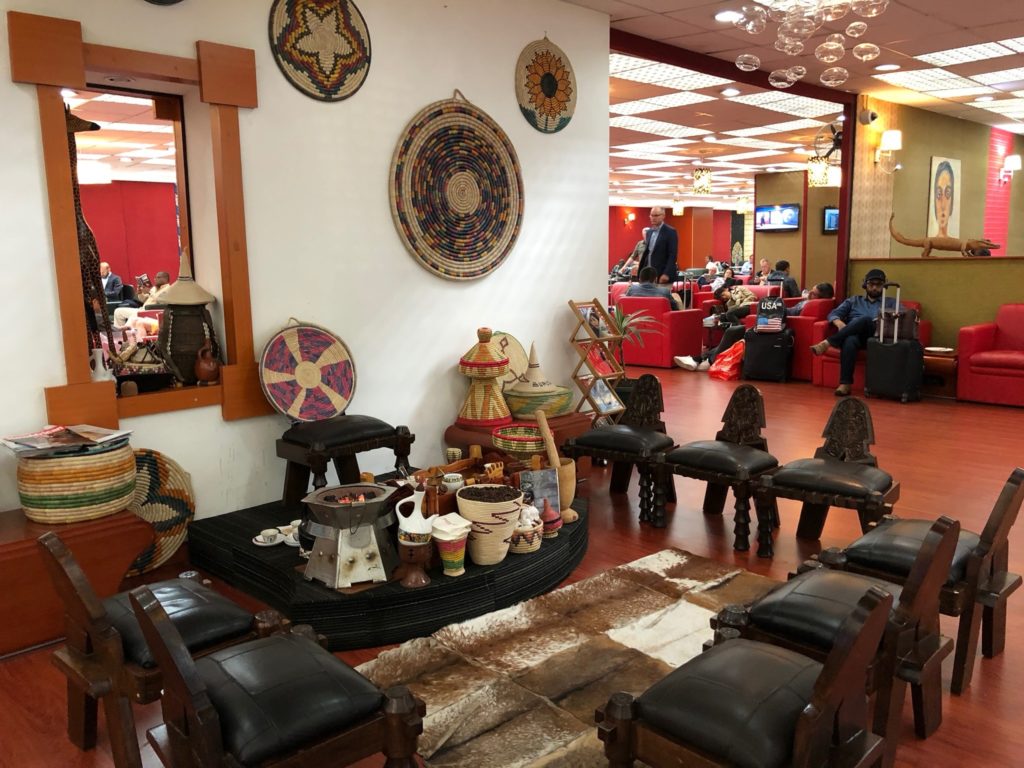 On the last leg of the journey, on the second Ethiopian plane, the stylish hospitality and a care continued until we spotted the land of Kenya in its capital, Nairobi.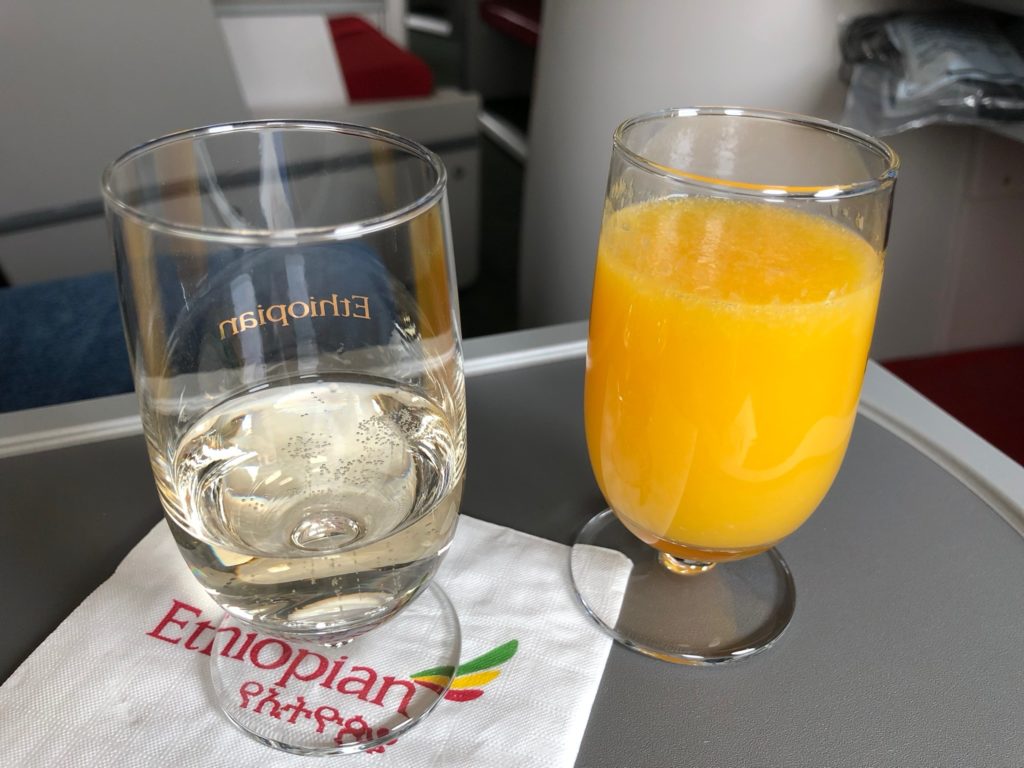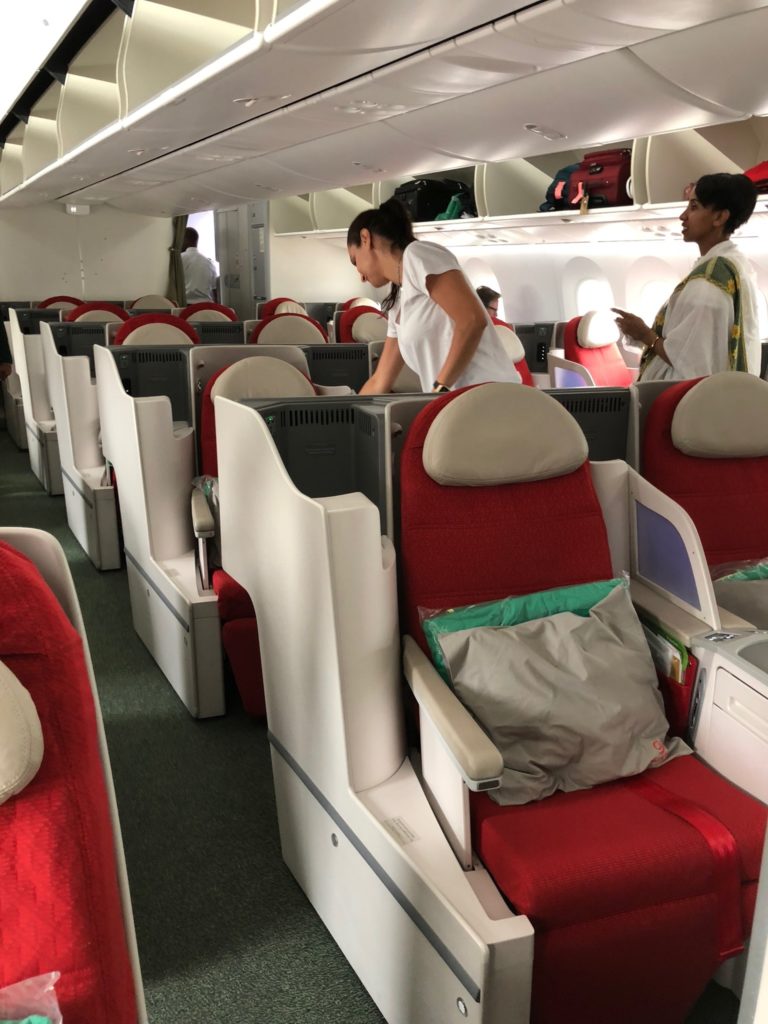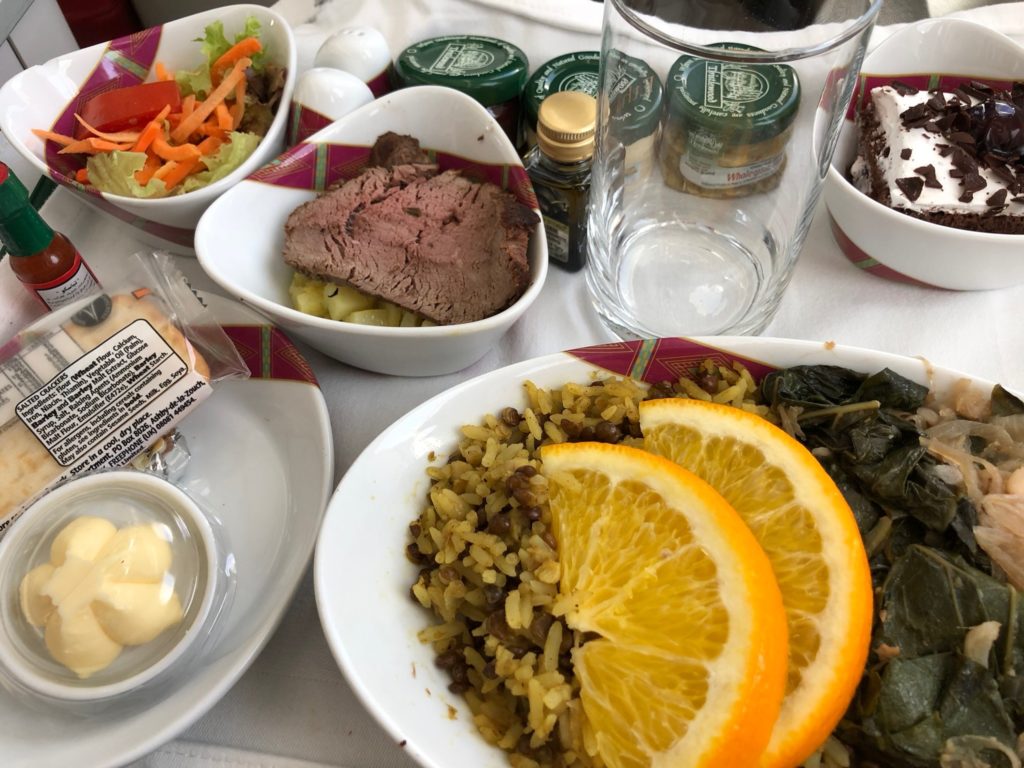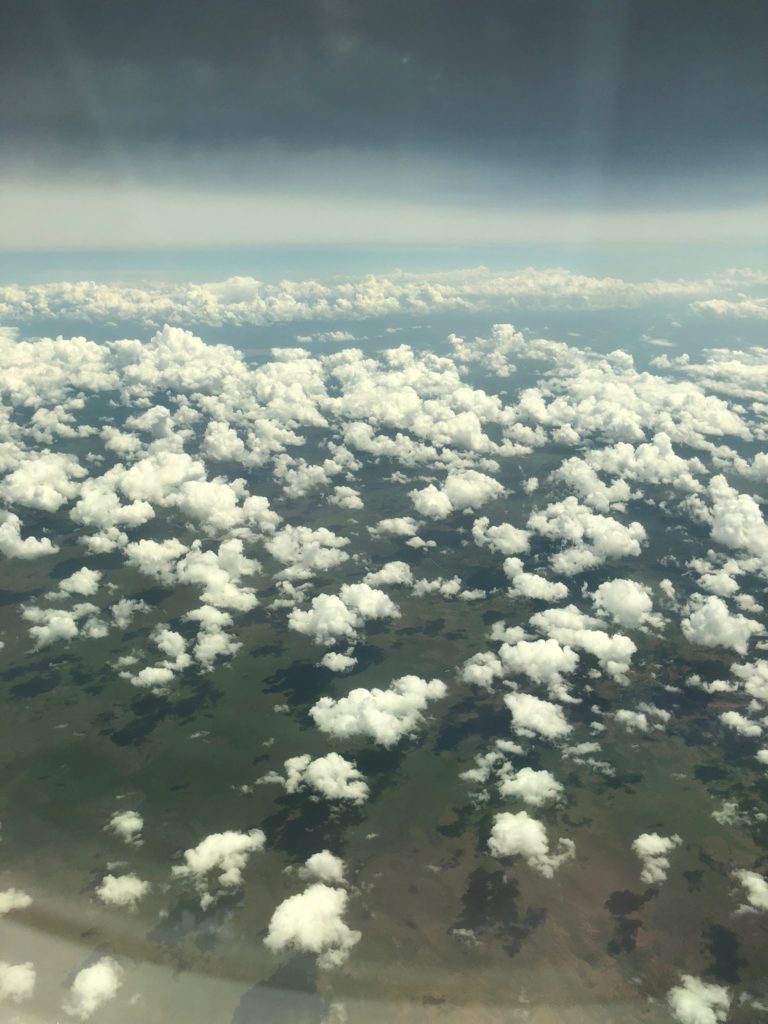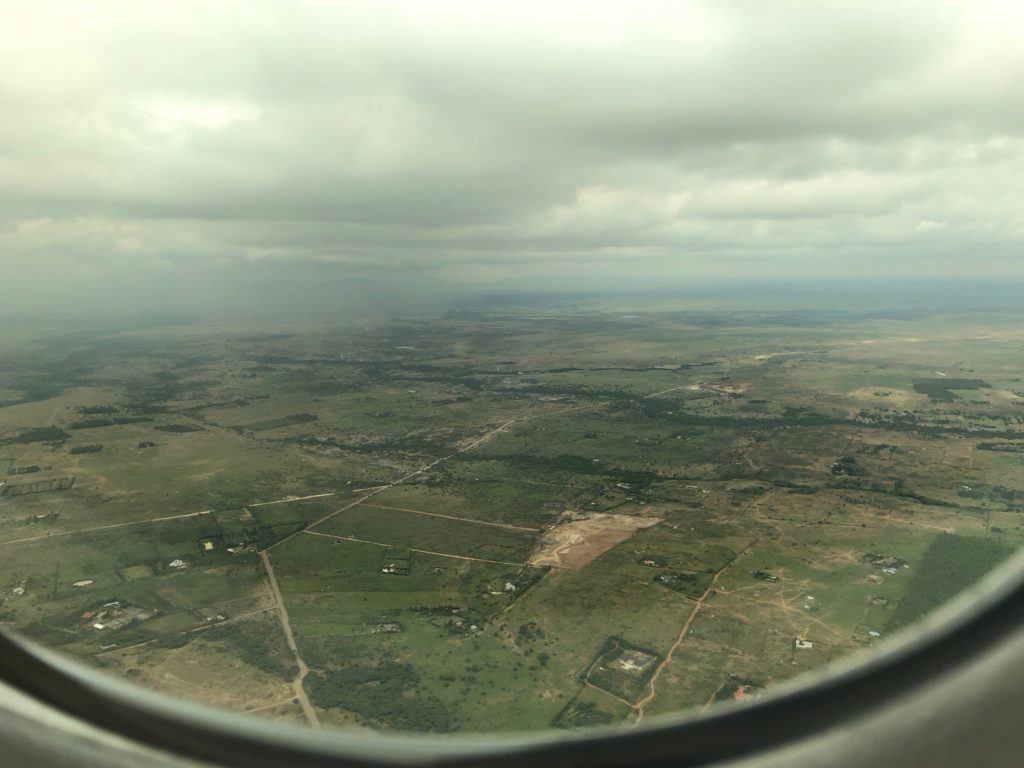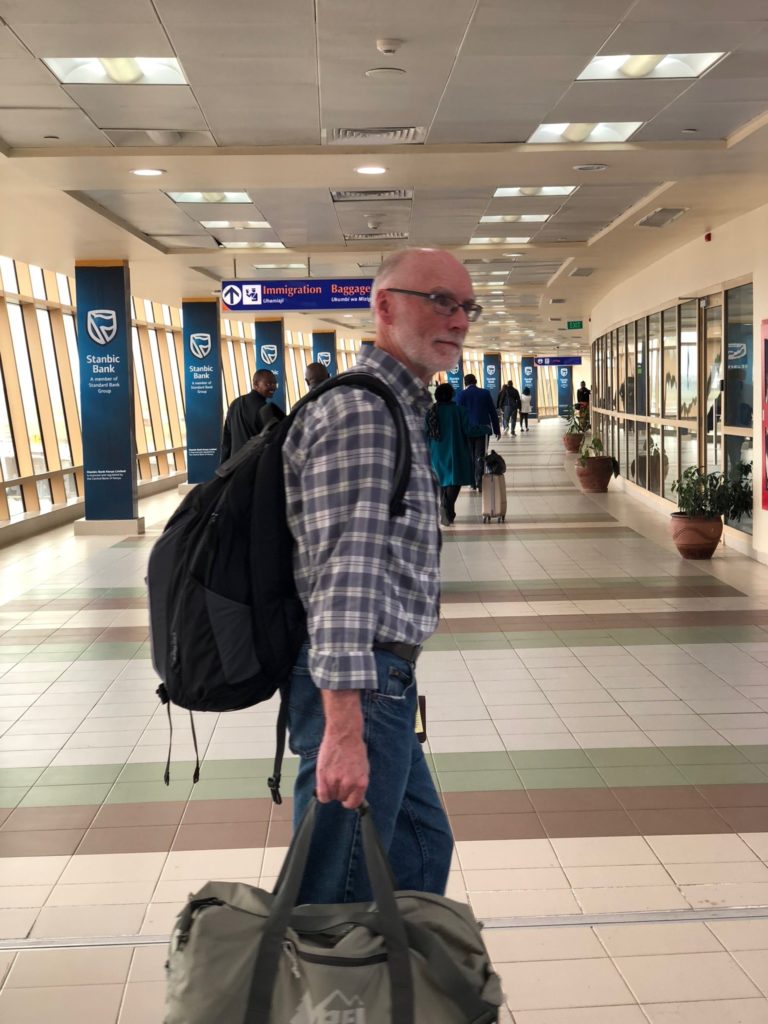 P. S. Blogging from East-Africa is more complicated than I imagined. Internet is unpredictable, electricity is limited in places, and in the end of the day I am overwhelmed with the day's activities.  Thank you for your patience as I continue to share our adventures.