To start of our adventure in Africa meant feeding  a giraffe!  We spent our first night in an exclusive hotel in Nairobi that is famous for its herd of resident endangered Rothschild giraffes.

The elegant building is set in 12 acres of private land and it, along with its elegant interiors, verdant green gardens, comfortable rooms, and friendly staff, all made a great impression on us.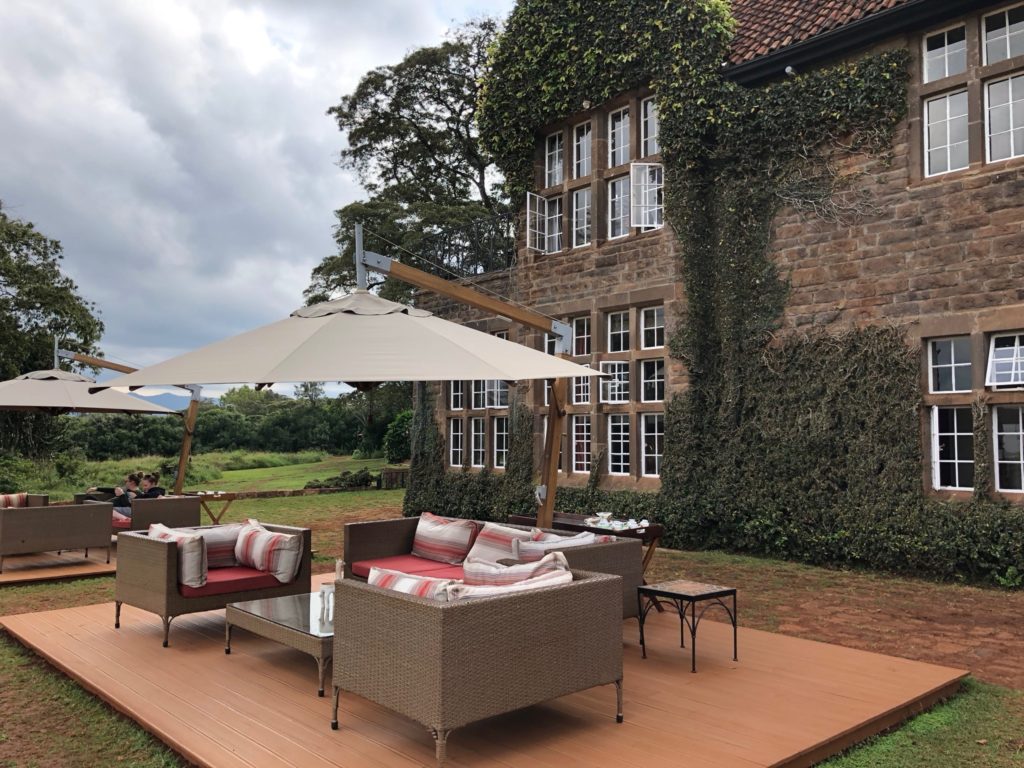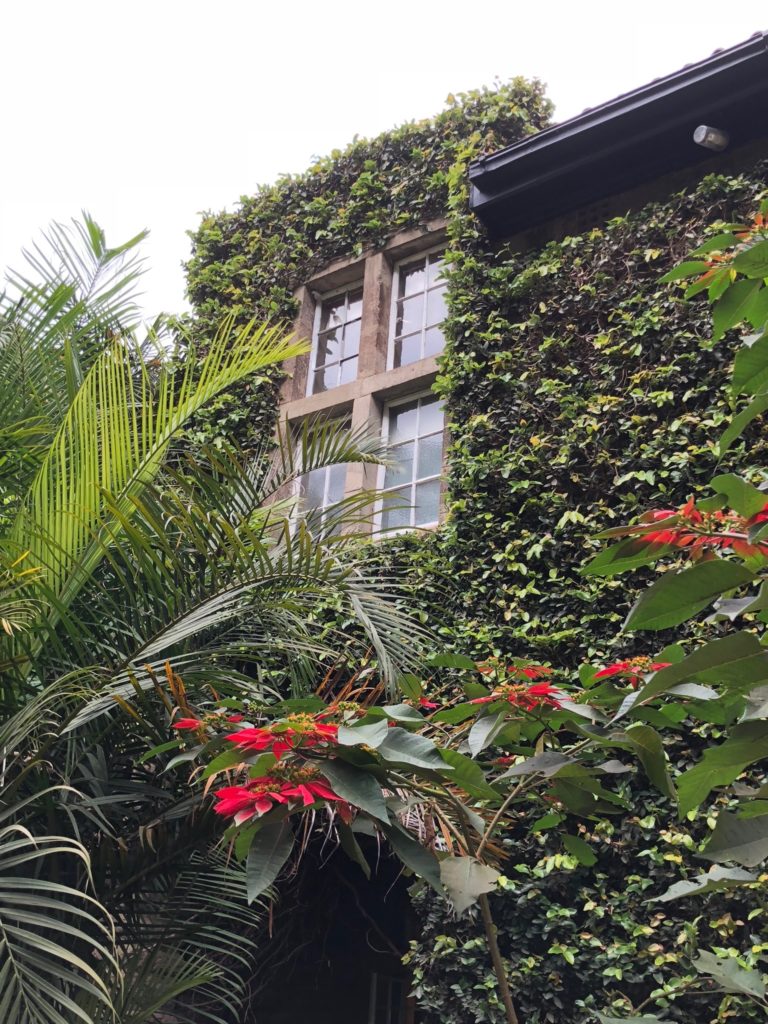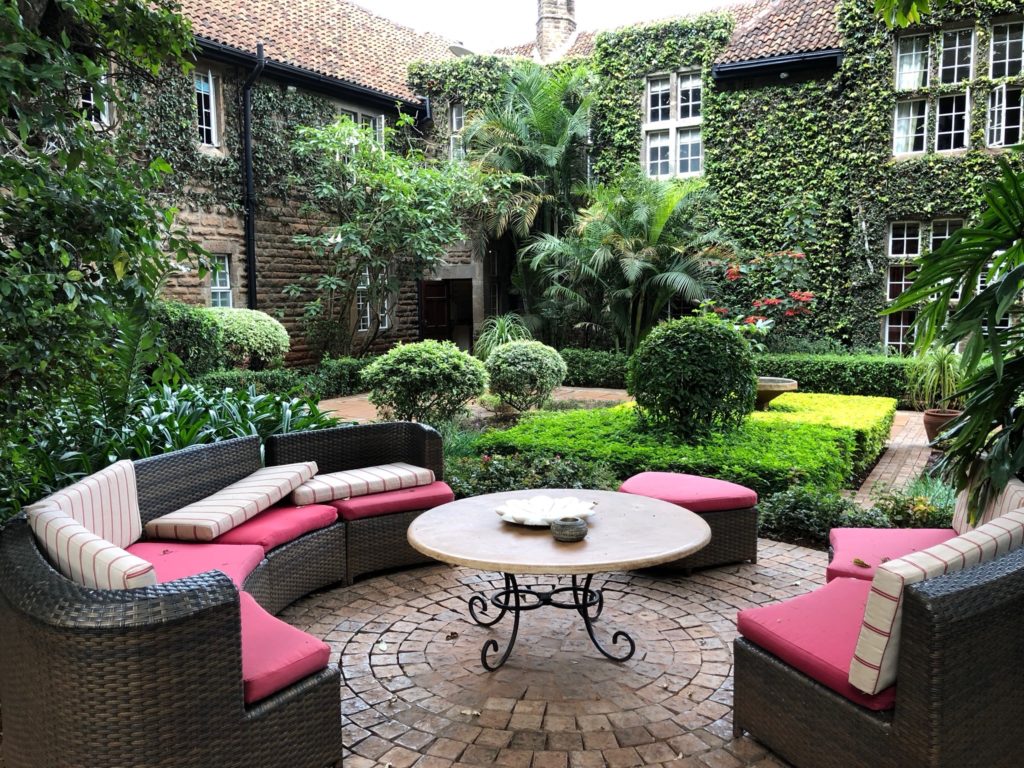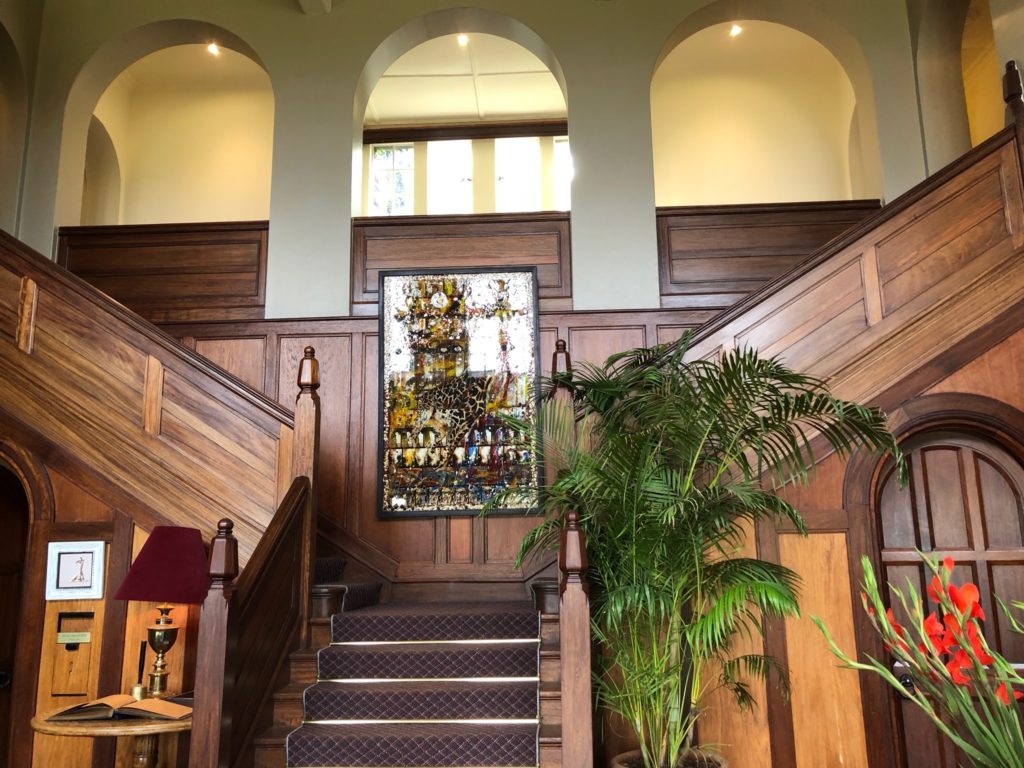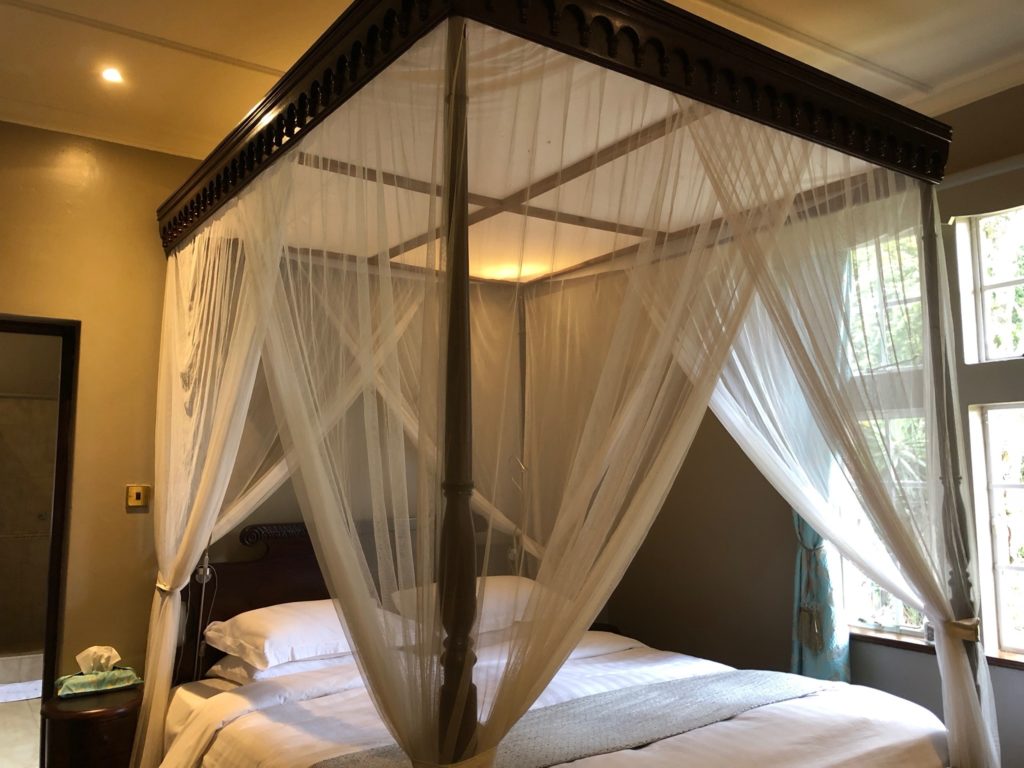 This is the only place in the world where you can feed and photograph a giraffe over the breakfast table or from your upstairs room.  First, we saw them upon our arrival in the edge of the surrounding forest, then fed them and even got a giraffe kiss – later about this in a future post – in the nearby Giraffe Research Center.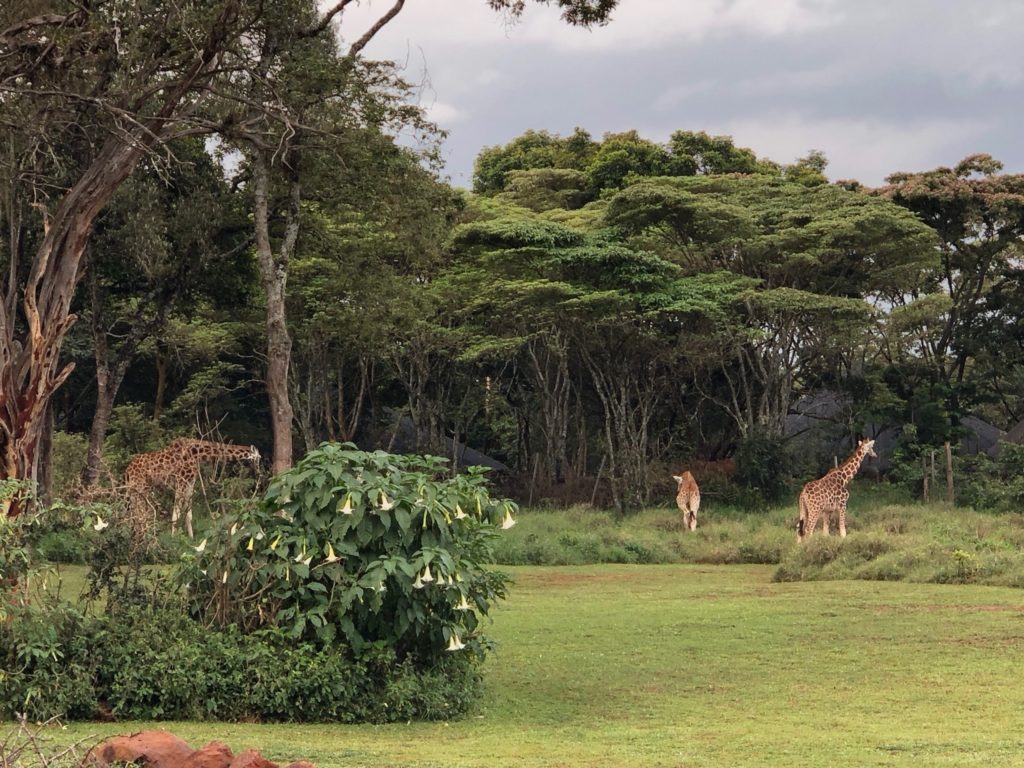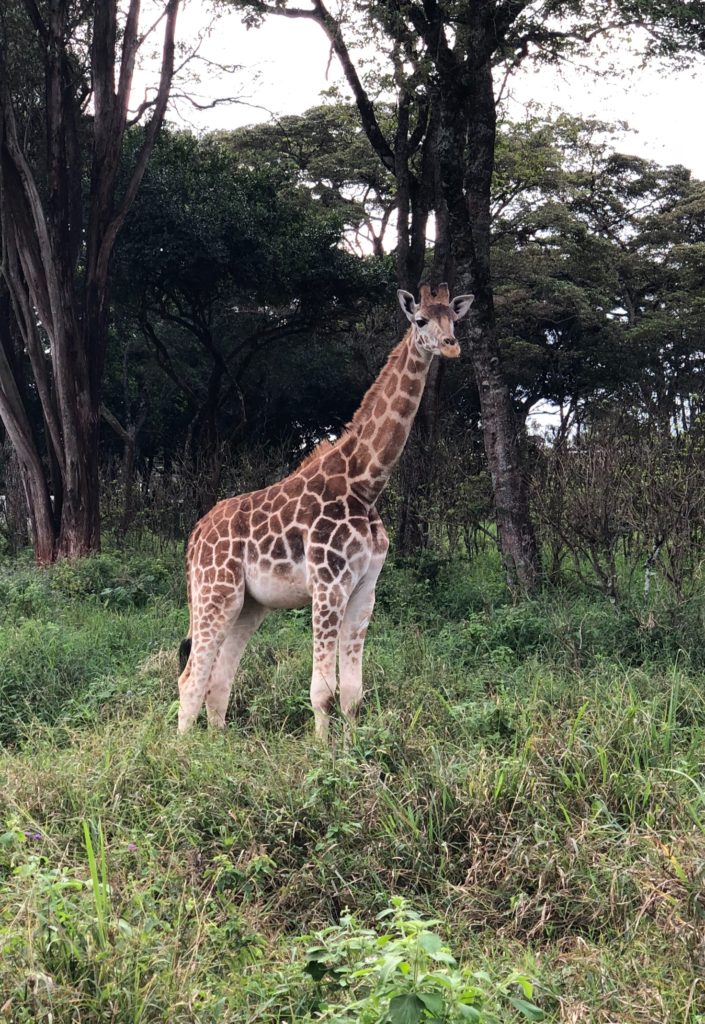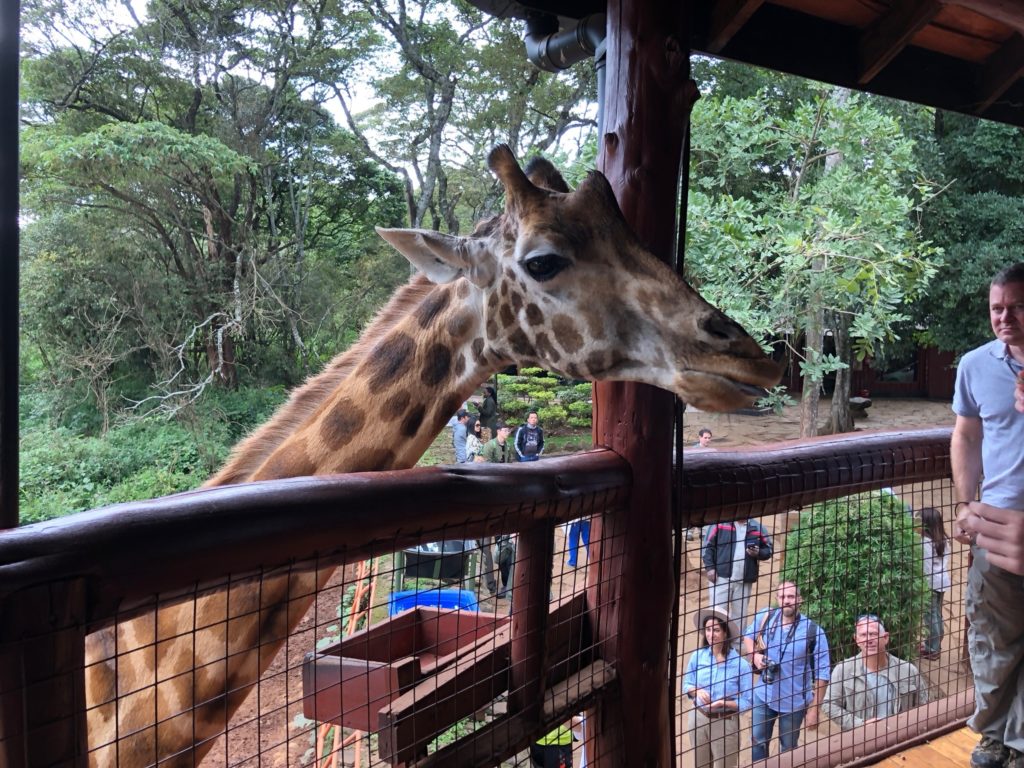 They came for a visit at 5 pm and we delighted in them again.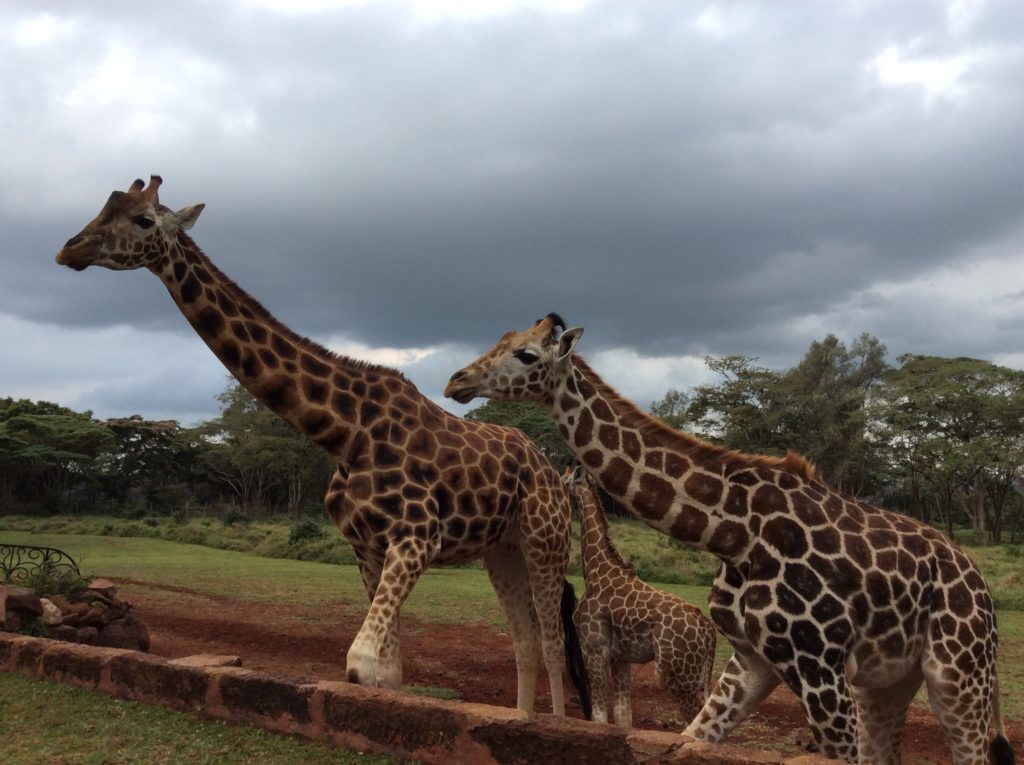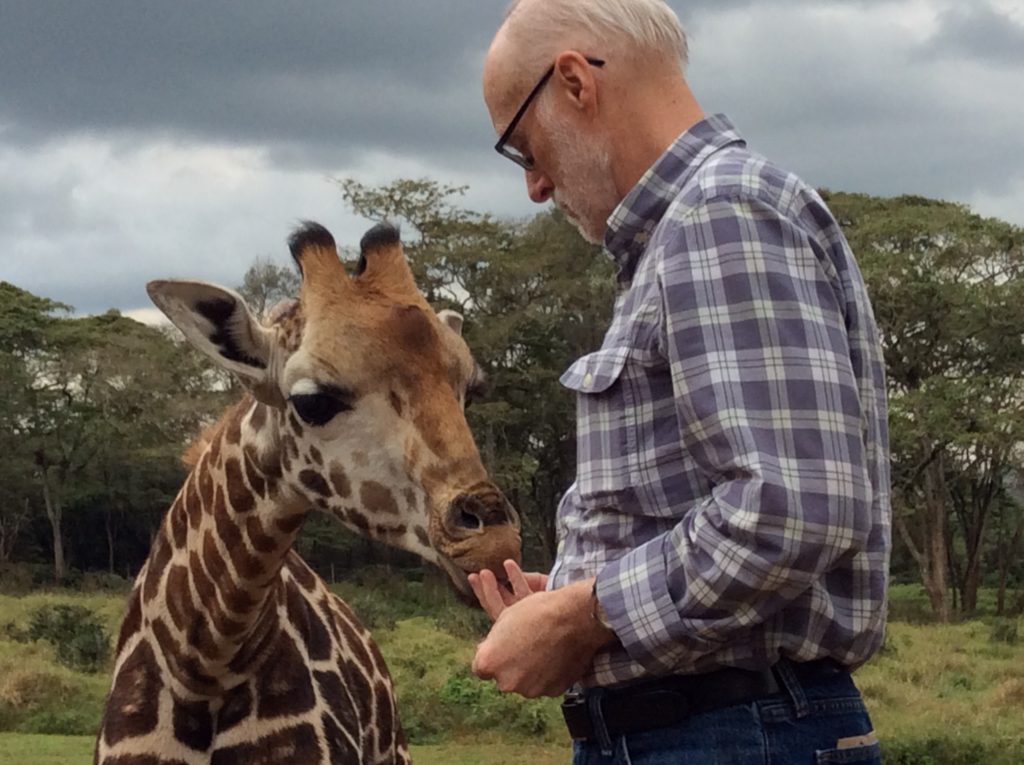 Later, over dinner at this beautifully set table, we met fellow travelers, a group of lovely and interesting people from California and Australia.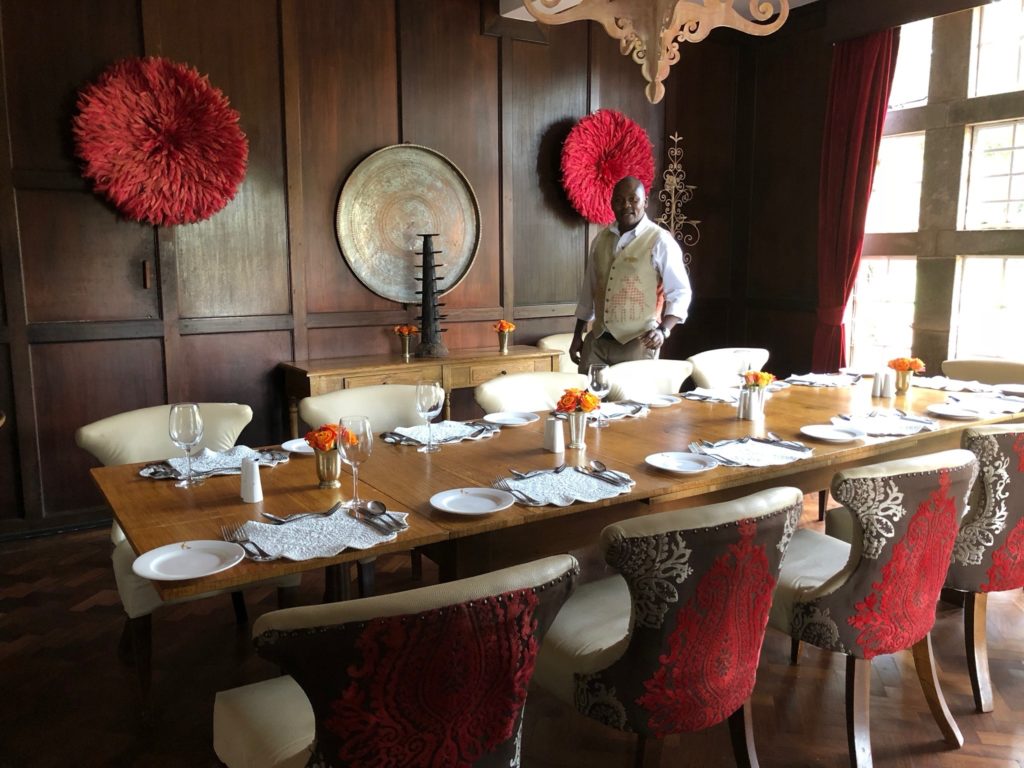 A unique and very memorable experience was feeding them in the breakfast room as they poked in their long necks in the hope of a treat.