The hanging clusters and the light sweet fragrance of wisteria amaze me during its flowering season.  We are lucky to have this woody climbing vine (Wisteria sinensis) over the arch of the entry to our courtyard.  Here are a few shots to give you a taste of its beauty.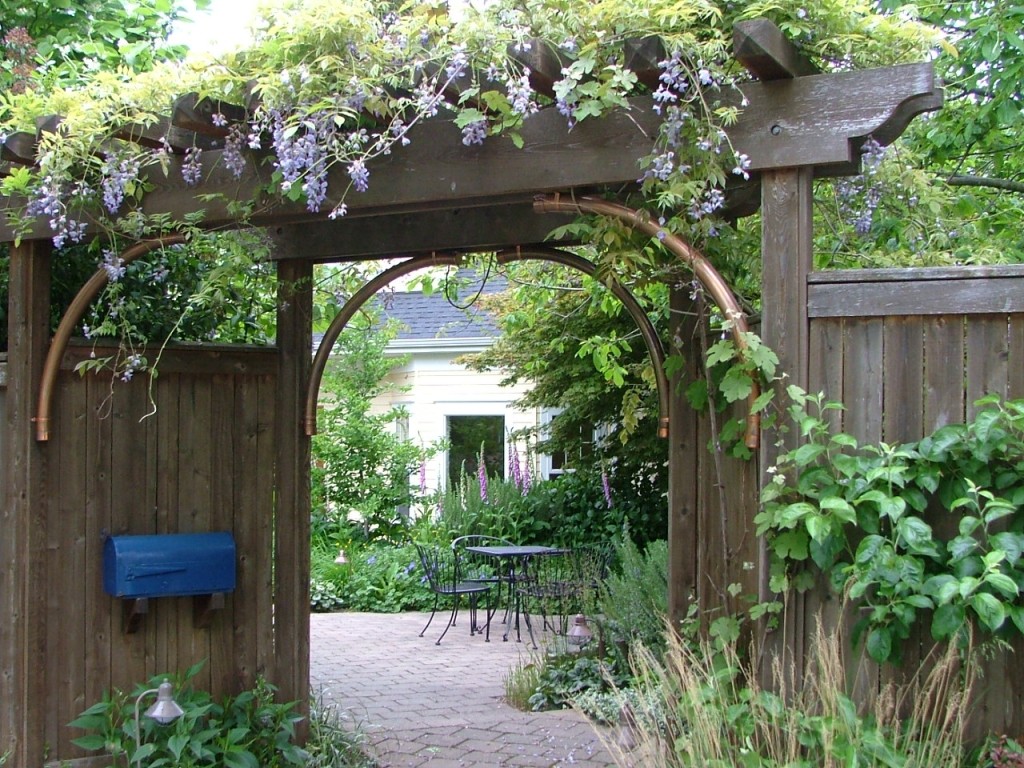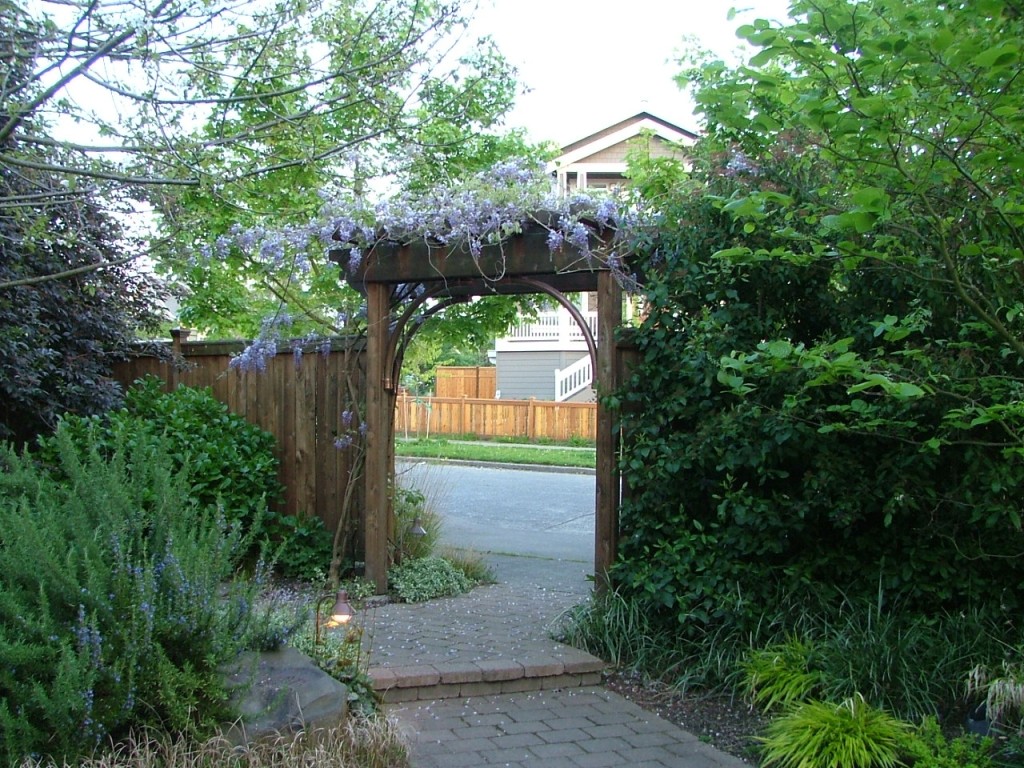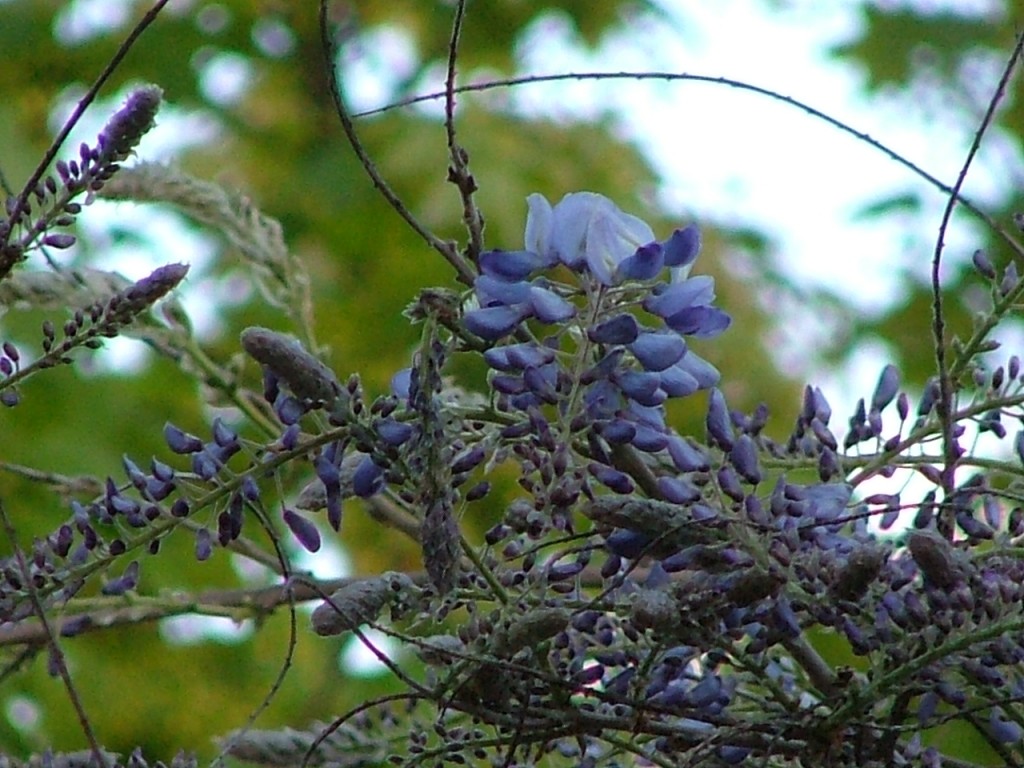 Here, in Seattle, it usually blooms in mid-May, sometimes late April.  It can climb up our cherry tree almost unnoticed if we don't pay attention.  I know it's purple but in different light it can appear as almost blue or pink.  The fallen petals are like confetti at a carnival.
Elámulok a lilaakác lecsüngő fürtjei láttán, s virágainak enyhén édes illata is kedves számomra.  Szerencsések vagyunk, mert a kertünkben, az előudvarban, a bejárati kapu boltozata felett, van egy kínai lilaakác (Wisteria sinensis).  Íme néhány fotó kedvcsinálónak.
Itt Seattle-ben általában május közepén virágzik, de néha már április végén.  Ha nem ügyelünk rá, indái – szinte észrevétlenül – a közeli cseresznyefára is felkúsznak, jó magasra.  Tudom, lenyűgöző virágai lilák, de más-más fényben szinte kékesnek, néha rózsaszínűnek tűnnek.  Lehullott szirmai olyanok, mint konfetti a karneválon.